Best Ever: Parmigiano Reggiano The Delicious King of Cheese
Cheese. It's one of our favorite foods. And it's one of the easiest ways to bring the taste of travel home. It's in so many of our recipes and dishes and it's perfect all on its own. Parmigiano Reggiano, known as the "King of Cheese," is one of our absolute favorites.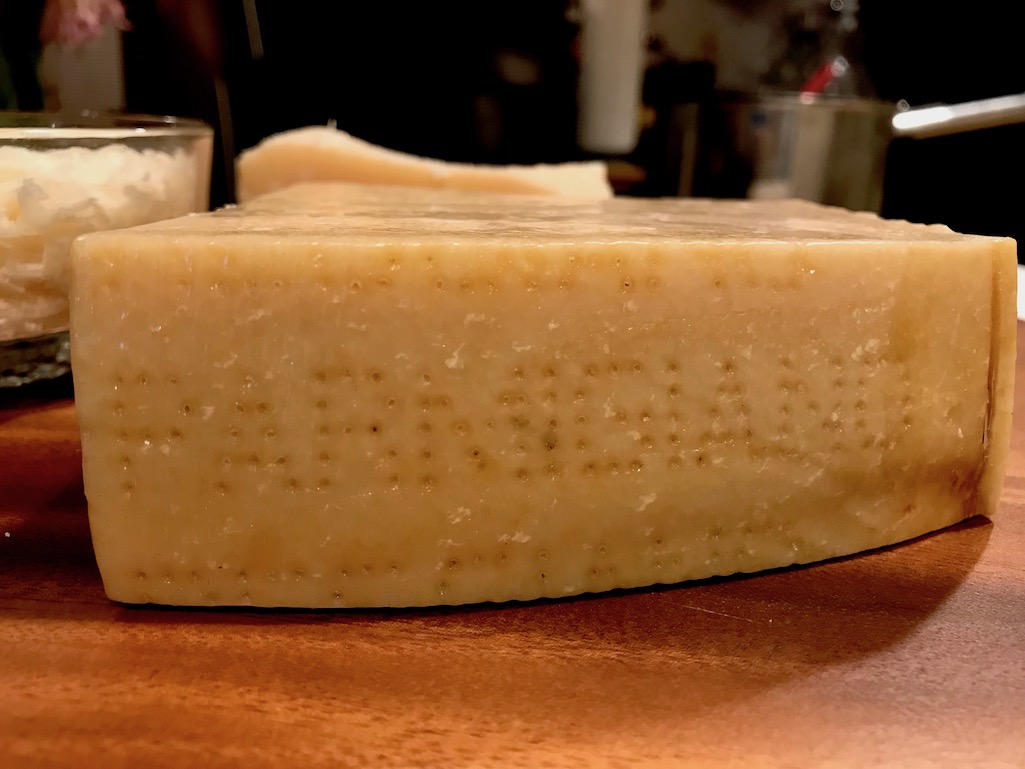 When you see the pinholes on the rind you know that you have the authentic Parmigiano Reggiano. Three simple ingredients – milk, salt, and rennet are in every single wheel of this nutty, buttery, delicious cheese. It's produced only in the Italian provinces of Parma, Reggio, Emilia, Modena, and parts of the provinces of Mantua and Bologna. For over eight centuries this cheese has been a way of life for generations of artisans cheesemakers.
It's also fun to note that Thomas Jefferson, not only a founding father but America's original "foodie," discovered Parmigiano Reggiano cheese even before he became the U.S. Ambassador to France. He was fascinated by a "steam-powered grater" that was used to turn parmesan cheese into a pile of grated cheese in no time.
Little did he know that years later as convenience foods made housewives' lives easier, a powdered cheese bearing no resemblance to the cheese he loved found its way into a shaker can. While this cheese was shelf-stable it was not the Parmigiano Reggiano he knew. It is loaded with sodium and preservatives. Bleh!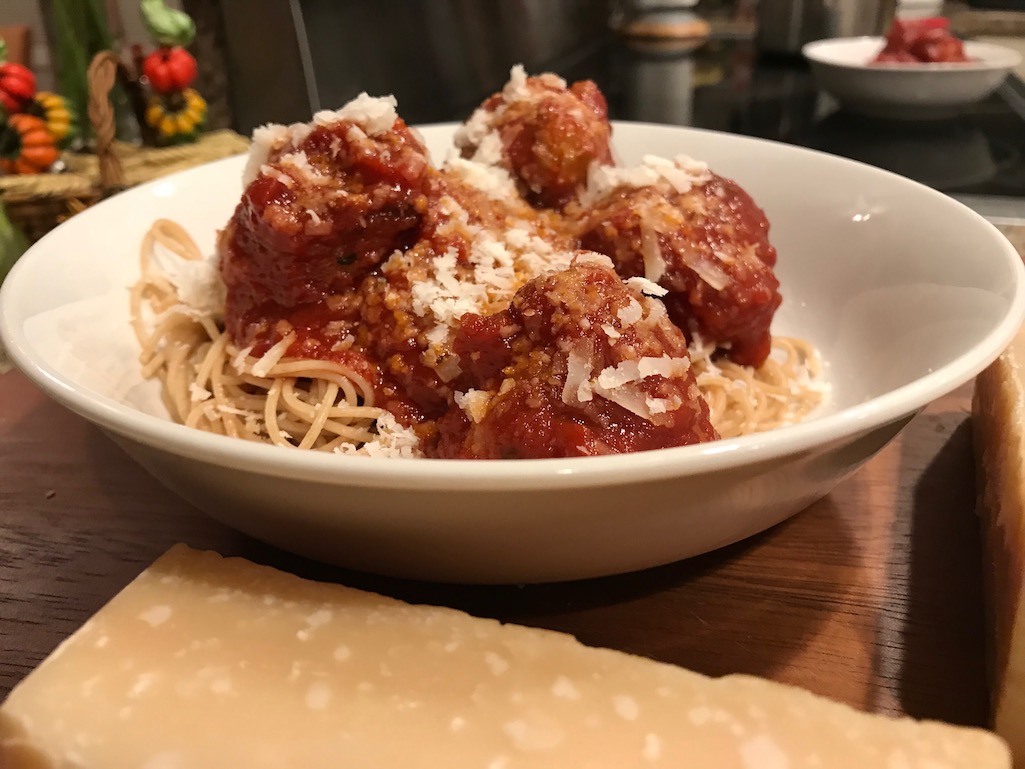 High Protein Food
What you might not know about Parmigiano Reggiano is that it has many healthy values. It's naturally lactose-free making it great even for those who are lactose intolerant. It has a long aging process that makes it easy to digest. Providing a great source of protein, calcium, and vitamins, and minerals it's also relatively low in sodium compared to most cheeses. That's great news for those looking to keep to a lower sodium diet. It's a perfect cheese for babies (8 to 10 months), children, seniors, athletes, and anyone looking for a great source of protein. Sounds like cheese heaven to us!
Here are just some of the many ways we serve Parmigiano Reggiano:
On our charcuterie boards
Sprinkled over pasta
Caesar salads
Tasty crisps for soups and salads
Pizza topping
Chicken Parmesan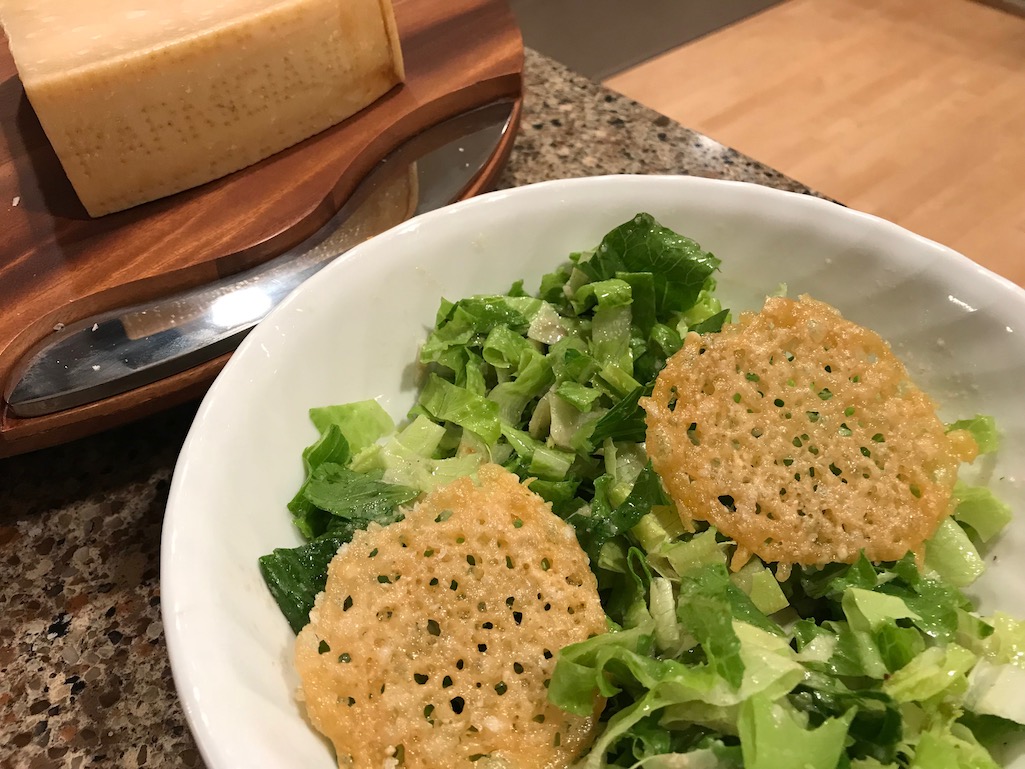 Parmigiano Reggiano Crisps are one of my favorite treats. They are so easy to make that even I can do it. Everyone knows that I'm an eater, not a cook. But you just need to know how to turn the oven on and shred some cheese for this simple recipe. I guarantee that you'll be everyone's new best friend when you bring these out at a dinner party.
Parmigiano Reggiano Crisp
Preheat your oven to 350°.
Shred 1 cup of Parmigiano Reggiano cheese in a bowl.
Line a baking sheet with parchment paper.
Create small piles of cheese on the baking sheet using about 2 tablespoons of cheese for each pile. These will make approximately 4-5 inch round crisps. You can reduce the amount of cheese in each pile if you'd like smaller crisps.
Bake in oven 10-15 minutes or until golden brown.
Let them cool off and place on salads or soups. If you have leftovers (you probably won't) store them in a plastic bag with parchment between each crisp so they won't stick together. They will stay fresh and crispy for 2-3 days.
Whether you'll be trying one of our suggestions or including Parmigiano Reggiano cheese in your favorite recipe be sure to treat your guests to the best. To learn more about Parmigiano Reggiano visit their website parmesan.com.
Pin It To Your Food Travel Favorites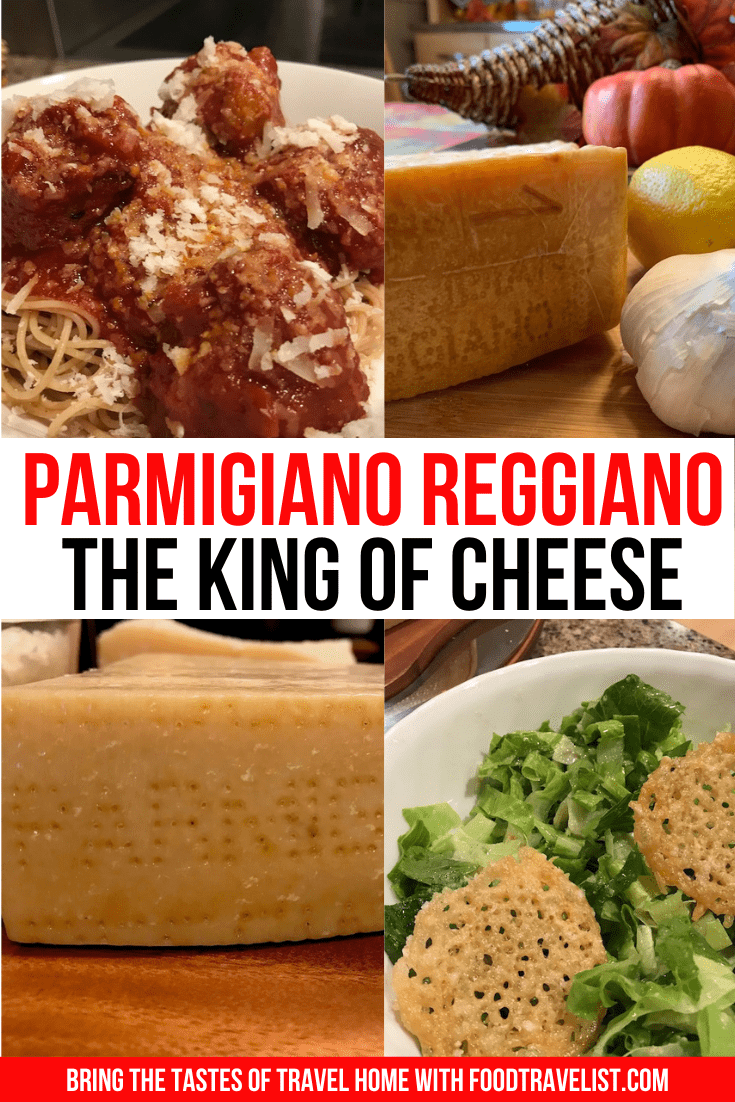 Thank you Parmesan.com for providing us the samples of Parmigiano Reggiano cheese to test for this sponsored post.  All opinions we provide are our unique views and reflect our experiences. We pledge to provide our audience with truthful and honest reviews.