We love visiting Germany and Stuttgart located in the Southwest region in the state of Baden-Württemberg of Germany or what they like to call the sunny side of Germany.
It truly doesn't matter what time of year that you may visit Stuttgart. The springtime brings flowers and gardens to explore, the summer has festivals, the fall has beer gardens, wine festivals & harvests and the winter brings Christmas markets. You really can't pick a bad time of year to go.
I visited in fall for Volksfest (some say the Stuttgart beer fest is better than Oktoberfest in Munich, but that's another story) and in winter to see the Christmas markets. Both trips were wonderful and full of fun and great food.
I was the guest of Baden-Wurttemberg Tourism Board on a press tour of the area. I was not financially compensated and all opinions are my own.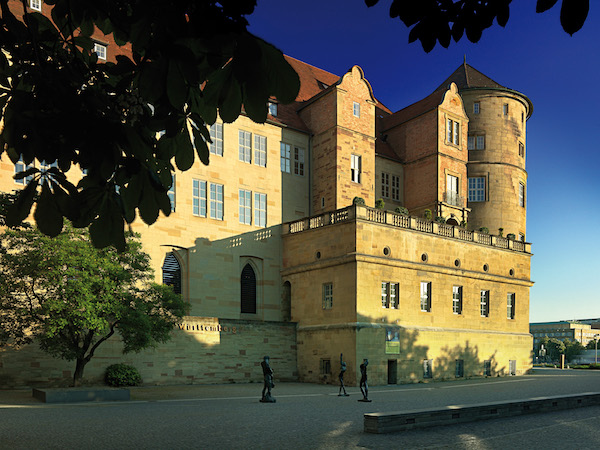 Their magnificent museums are one of their year-round attractions and there are lots of them. One way to see all these sights for less is with the StuttCard. The Stuttcard provides you discounts with 55 partners. You can choose 24, 48, and 72-hour cards. Admission is free to many museums and there are savings on many, many other attractions, such as theaters and shopping – over 55 offers from which to choose. And for us foodies, there are even welcome drinks or desserts in selected restaurants. A 48-hour StuttCard is only 20 Euros. Really quite a value.
There's also a "StuttCard PLUS," which allows you to add public transportation during the duration of your card for an additional charge.
Whether you're a food, history, art, wine, or car lover, or all of the above, Stuttgart has a museum or attraction for you.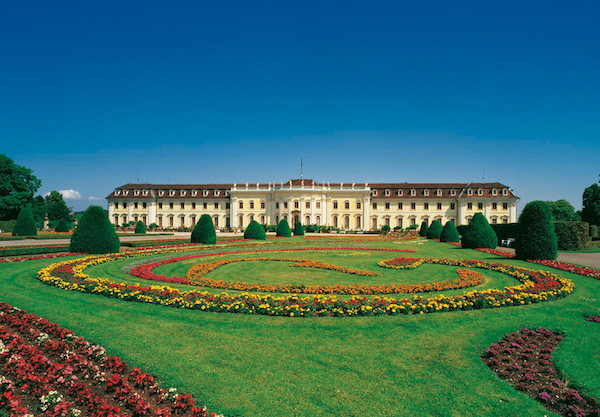 Some of the museums you can visit include the beautiful Ludwigsburg Palace, the residence of the kings of Württemberg often referred to as the "Swabian Versailles." You will want to spend hours exploring all the rooms and art throughout the palace, which is one of the largest remaining German baroque palaces still intact.  If you're there in the summer leave plenty of time to stroll the beautiful gardens or take in a concert.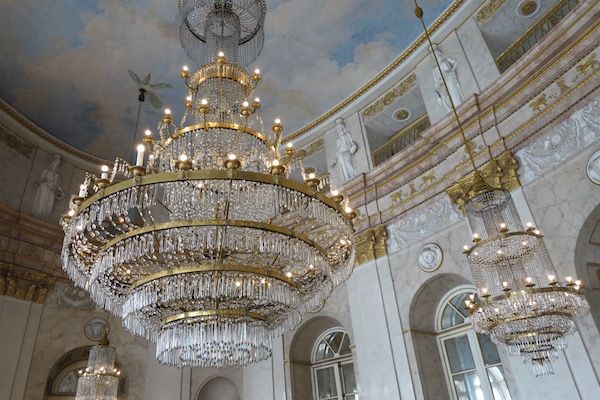 The main square or Palace Square is a beautiful walking district with two palaces both old and new. The modern Stuttgart Museum of Art also has a lovely restaurant at the top to have a delicious meal and a terrific perspective to sit and watch the world go by.
Bonus Tip: FREE Wi-Fi is available at four central locations throughout the city: The Palace Square (Schlossplatz), Schiller Square (Schillerplatz) and the Marketplace (Marktplazt) and the "i-Punkt" tourist information center.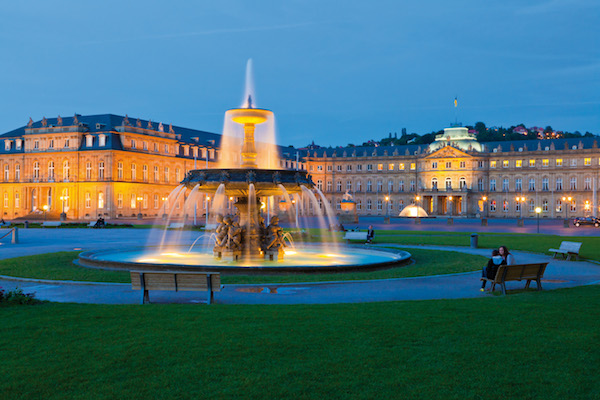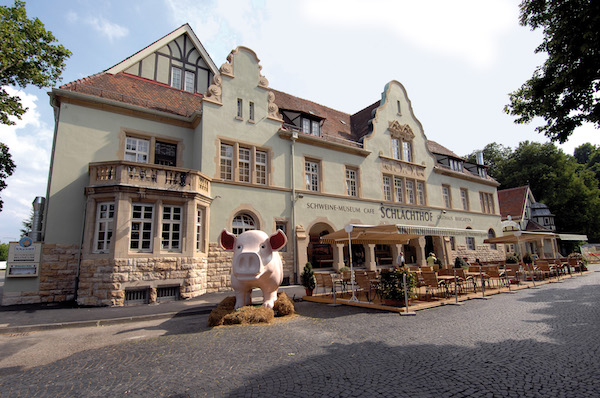 Want to see something really different? How about the Pig or Schweine Museum? Or one of the six wine museums? Or a schnapps museum or chocolate museum? Do you love cars? Then you know that the car was actually invented in Stuttgart and you won't want to miss the Porsche and Mercedes Benz Museums.
Most museums in Germany are closed on Mondays so be sure to plan accordingly.
Other Tips & Suggestions While Visiting Stuttgart: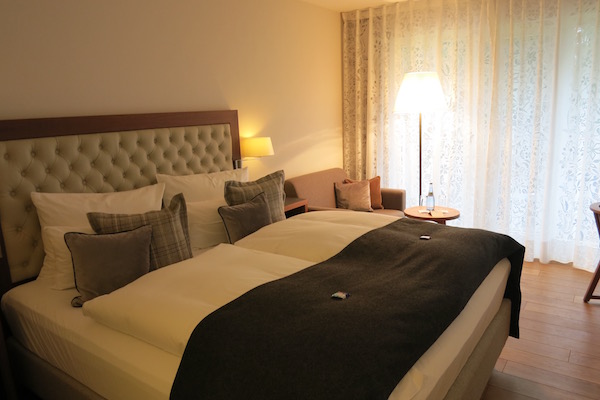 If you're looking for a luxurious, comfortable, and relaxing hotel in Stuttgart check out the Waldhotel Stuttgart. Located just outside the city in a garden and park setting the property is bordered by forest. I had the chance to stay there and I would enjoy waking up to the birds chirping. There are many paths for exploring nature near the hotel. In fact, the hotel is full of art that is inspired by birds – which I just love!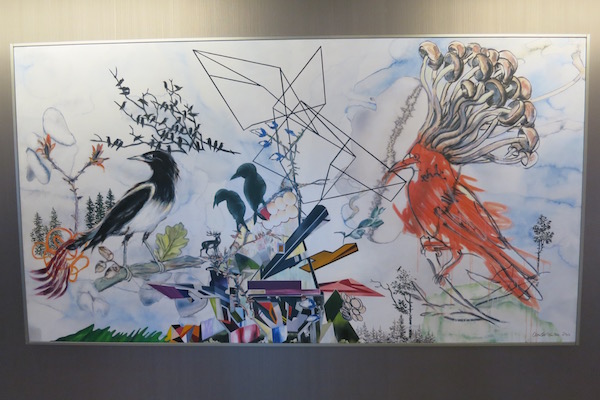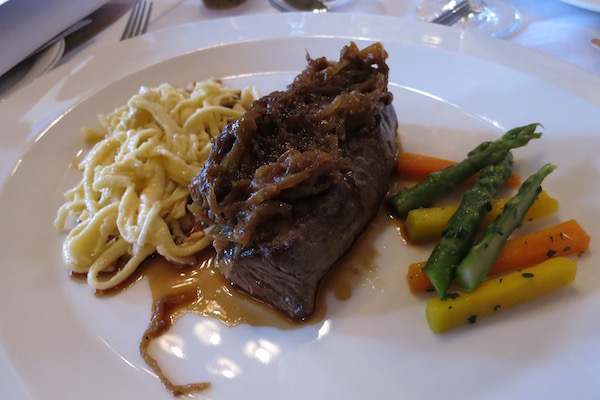 The aptly named Finch Restaurant inside the hotel serves a scrumptious breakfast buffet as well as inspired local Swabian dishes for lunch & dinner.  I really enjoyed the peaceful ambiance of the hotel and the friendly, helpful staff.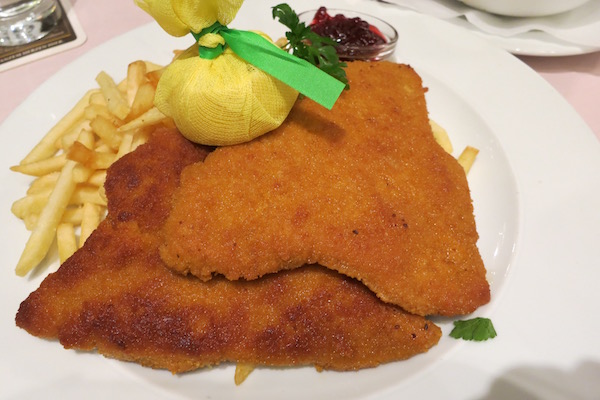 Be sure to try Weinstube Kachelofen in downtown Stuttgart. Open for lunch and dinner you will find many delicious local dishes to choose from served in a friendly environment.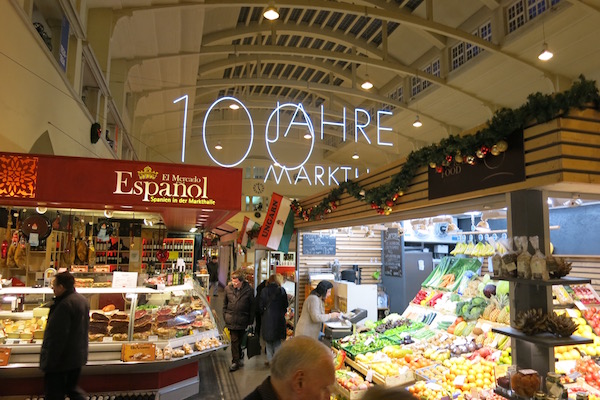 Don't miss the Market Hall downtown as well. There you'll find everything you can imagine in one wonderful food hall. The art nouveau building has taste treats from around the world. The market is vibrant and diverse, and there's a restaurant on the first floor for a bird's eye view of the market and buzz of activity.
Whether you enjoy a place to relax and unwind or love to visit many historic sites, museums, and attractions Stuttgart is a perfect destination for you. The Stuttcard makes seeing everything easy and affordable, so be sure to pick one up when you get into town. For more information on the Stuttcard please check out their website stuttgart-toursist.de.
THE QUICK BITE: Stuttgart in southwest Germany is a wonderful place to visit any time of year. Explore Stuttgart with the Stuttcard & you'll see all the top attractions & save.