Travel around the world certainly looks different these days. Sometimes we brave the process of showing vaccination certificates, taking rapid tests, and wearing surgical masks. But if we want to experience the joy of travel freely, virtual tours online provide a great alternative. Some amazing resources are available online. We want to share a few of them with you to explore.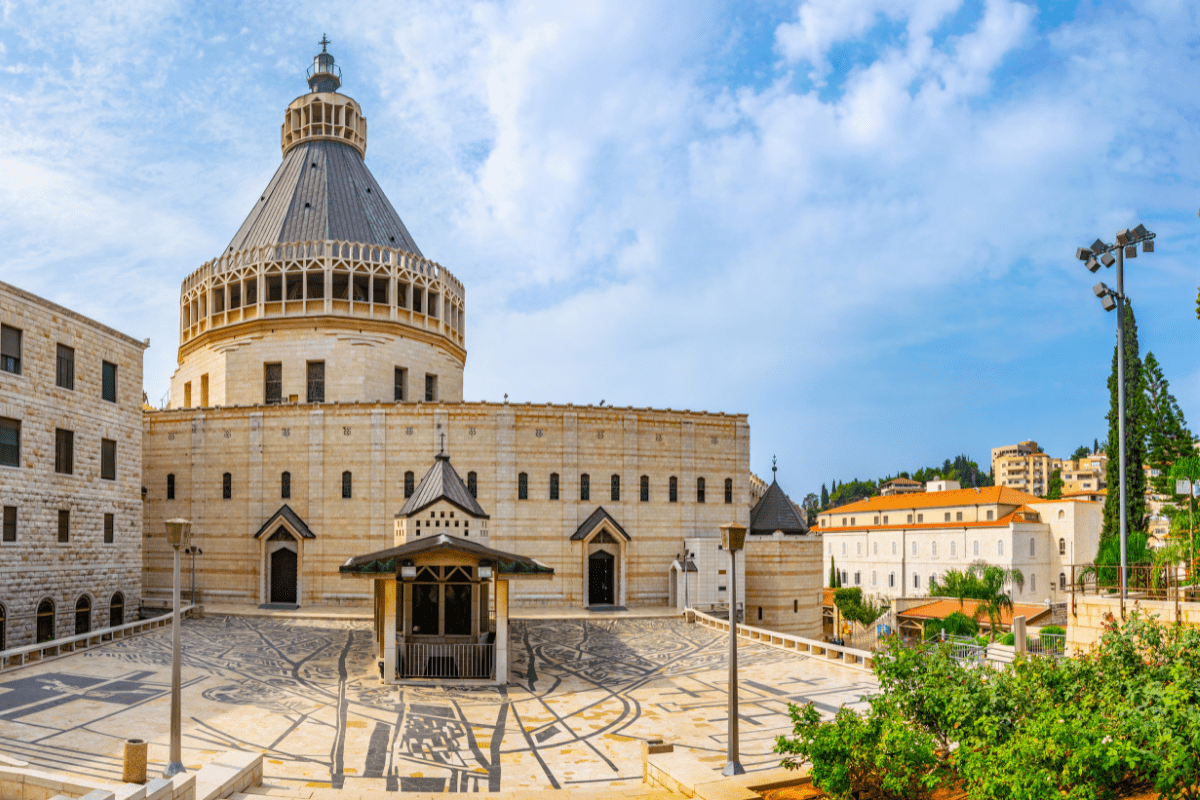 1. Girl Travel Tours
Looking for a new place to explore or a chance to revisit one of your favorites? Girl Travel Tours has virtual city tours for many wonderful destinations to satisfy just about every travel itch. We recently took a virtual tour of Nazareth and Bethlehem that was amazing. The guides do the world tours for free but if you like what you experience you can provide a tip, which we think makes it a win-win for everyone. The company would love to give you a live tour around the world, and if virtual travel is any example, they likely do a great job on the ground as well. New virtual tours are offered on Facebook through a sign-up and there are lots of recorded tours already available on the website. There is a great library of virtual tours that include big destinations like Paris and Rome as well as unique experiences such as Ecuador & Galapagos, an African Safari, or a ride on the Trans Siberian Express.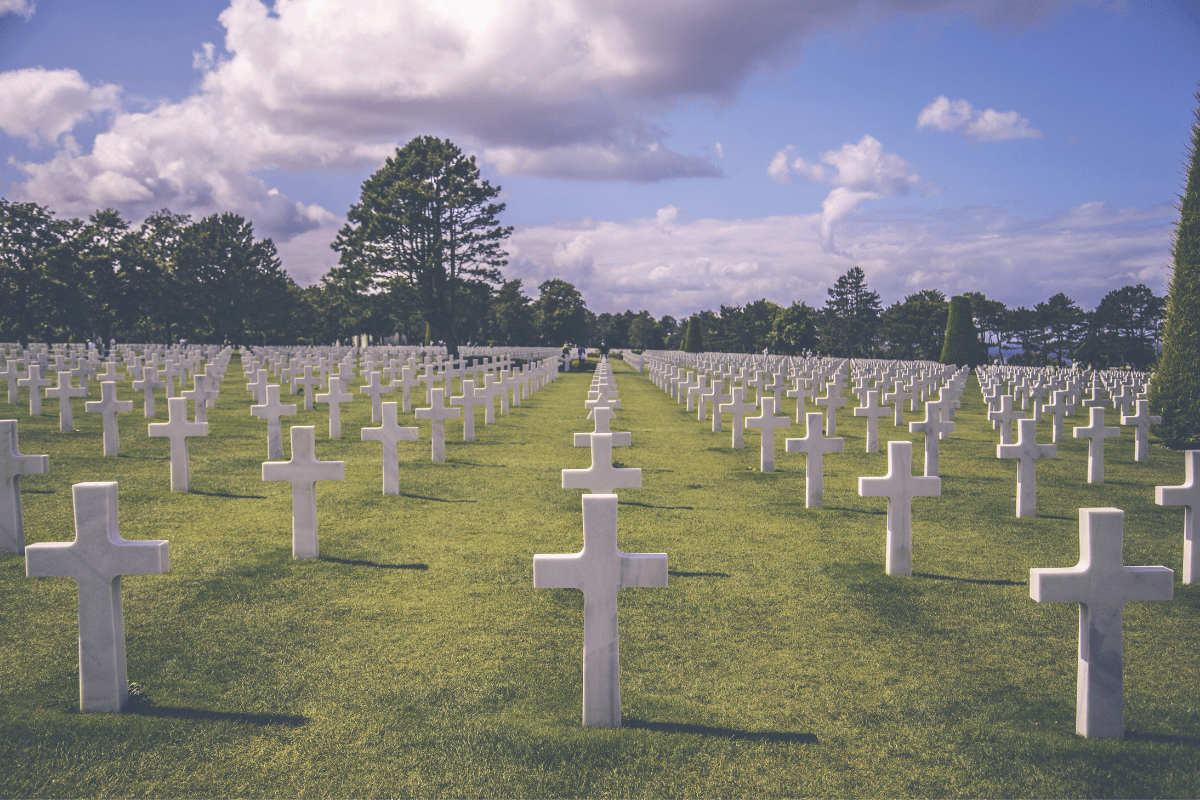 2. France.FR
Francophiles will be delirious with the massive library of virtual tours available on the France.FR Facebook page. Whatever your interest in France, there's bound to be a tour video that will let you explore your passion. These are recordings of live experiences, most of which are an hour or so long. So you won't be getting just a hop, skip, and jump but a chance to really see what the area you're looking at is like. World War II buffs can see the Caen Memorial and learn more about war history in Normandy. Art lovers can explore Van Gogh's Arles. And food lovers can take a tour of  Paris. Food Travelist favorite Darley Newman hosts an inside look at Tour De France and other great French experiences. We look forward to getting back to France as soon as possible. In the meantime, we can enjoy virtual visits through these great videos.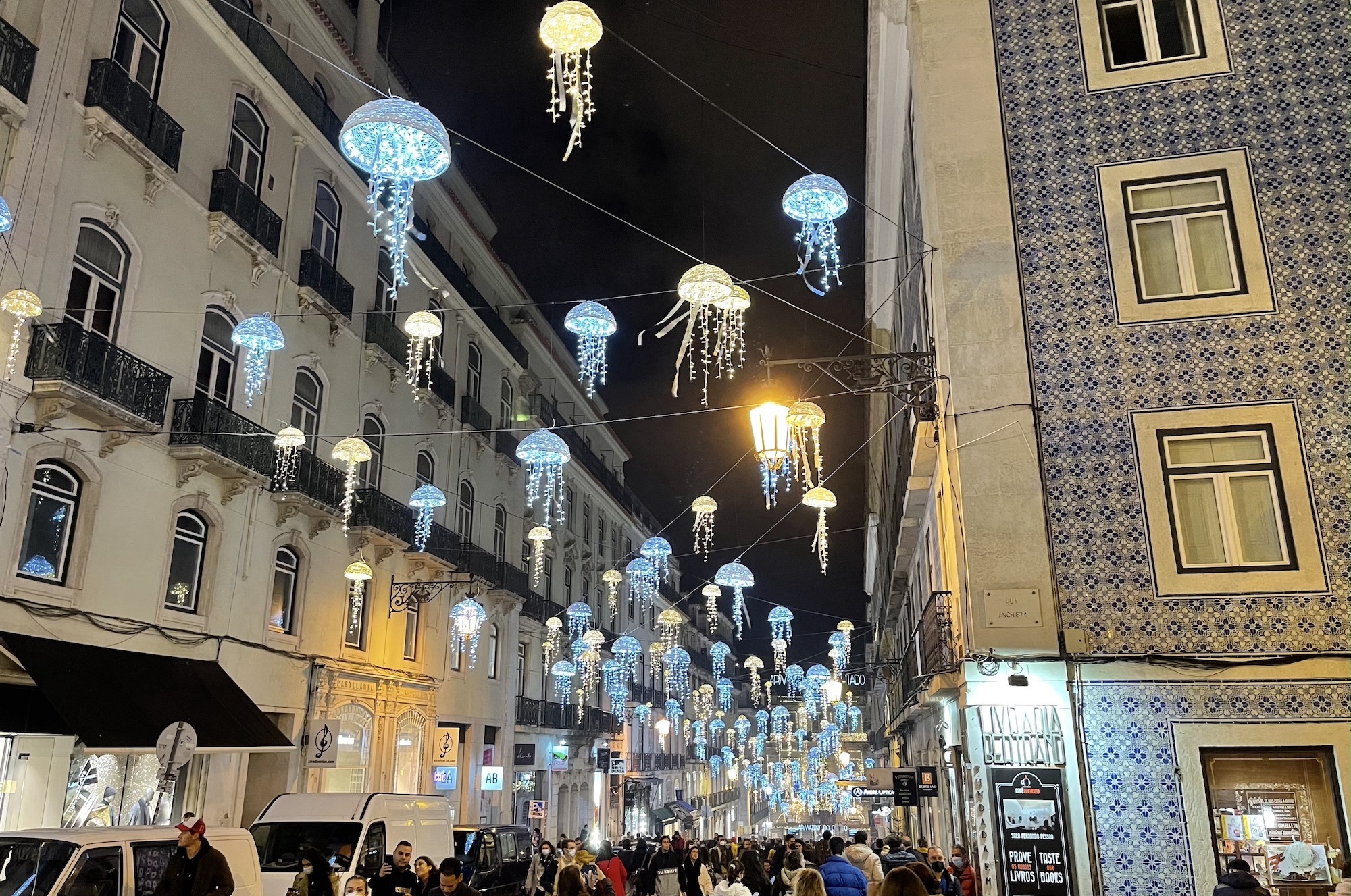 3. Lisbon With Pats
It's no secret that we're absolutely crazy in love with our new home base in Portugal. And one of the people who helped us satisfy our desire to explore every nook and cranny of the capital city Lisbon is Pats Madeira who offers in-person and live virtual tours through Lisbon With Pats. We took a virtual Christmas walking tour with a group of friends when we couldn't leave our home in Wisconsin. And, once we made it to Portugal we took a live Christmas tour with her to see and taste everything we had been dreaming about in the meantime. Pats focuses on customized experiences, so if there's something you want to see, you can be sure she'll accommodate your every desire. For her live virtual tours, Pats charges a single reasonable rate for up to 10 people in your group. We had fun directing Pats to show us every beautiful pastry that caught our eye. She is a true professional who is both super knowledgeable and wickedly fun.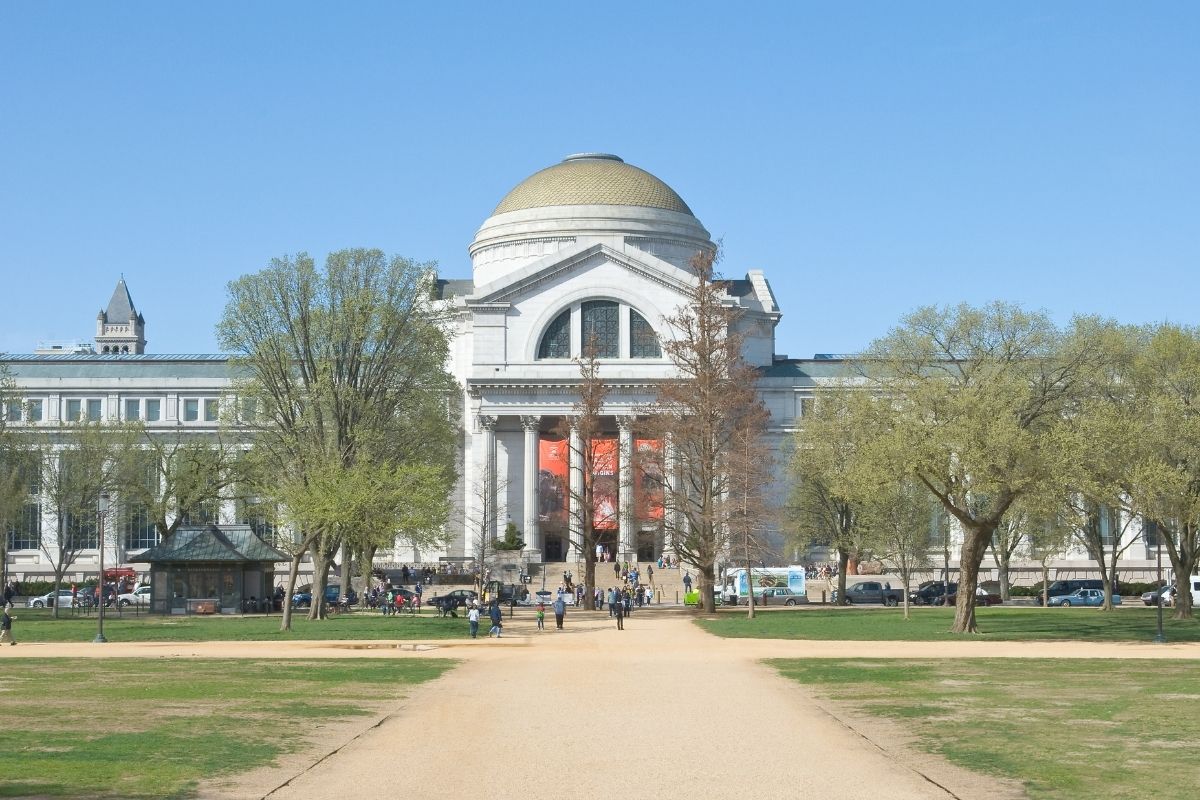 4. Smithsonian National Museum Of Natural History
The Smithsonian is a national treasure. When visiting in person, it's often difficult to navigate through the embarrassment of riches that the many different museums offer. One of our very favorites is the Smithsonian National Museum of Natural History. Learning about the dinosaurs, rain forests, fossils, and even our own bodies is a fascinating pursuit that can cause us to linger so long that we don't make it anywhere else.  So the ability to explore by taking a self-directed virtual tour is perfect for those like us who want to take their time. You can go through every room or just those that interest you and explore the exhibits however you choose. If you want to get some behind-the-scenes information while you're exploring the museum offers narrated virtual tours as well.
Again, we have to mention our friend Darley Newman who also does Livestream events at the Smithsonian check out her site for the latest so you don't miss a thing!
5. Beeyonder
If you're someone who likes to be on the go, you might be interested in Beeyonder, which offers live public and private tours for virtual travel around the world. You can join in a tour that is already planned or create a special one for you and your friends. Live virtual walking tour of Singapore's City Center, Ireland Christmas Traditions Virtual Special, and Walking tour in the Jungle Cahuita National Park in Costa Rica are just a few examples. Prices vary and there is a subscription offering that provides savings if you want to continue with your armchair travels. There are also a number of perspectives you can choose from for your tours such as live from the street, art, cooking, or history and culture. Many languages are also available. The experiences are all live and interactive so you can engage with your guide while exploring at the same time.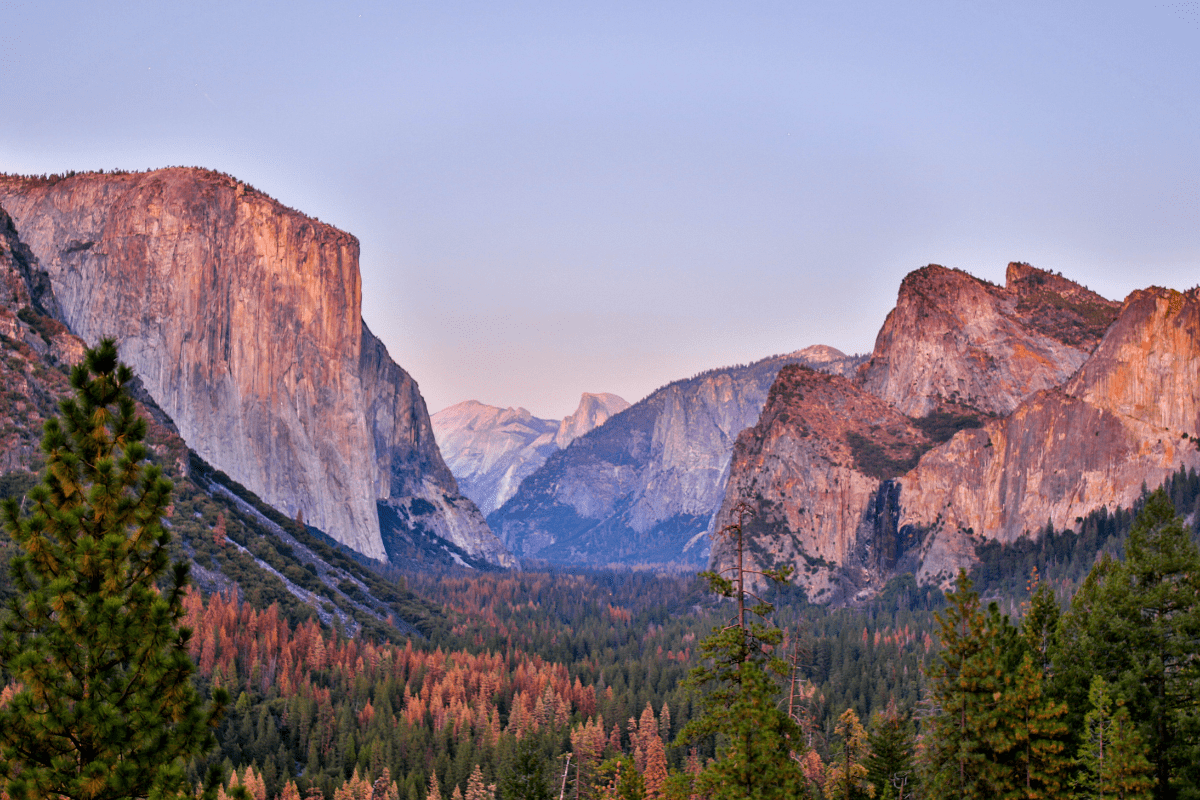 6. Virtual Yosemite
We love the National Park system and one of our favorite parks is Yosemite. There are so many special places to explore and enjoy the beauty of nature. Virtualyosemite.org brings the breathtaking beauty of Yosemite right to you wherever you are. You just click on the part of the park you want to visit and you're transported in an instant. From Tuolumne Meadows to Hetch Hetchy and the Half Dome Diving Board, you'll get the incredible views that make Yosemite so special. Each location has several viewpoints that you can click on to get a full perspective of the area. It's a great opportunity to enjoy the glories of this natural treasure without having to pace yourself while navigating the terrain.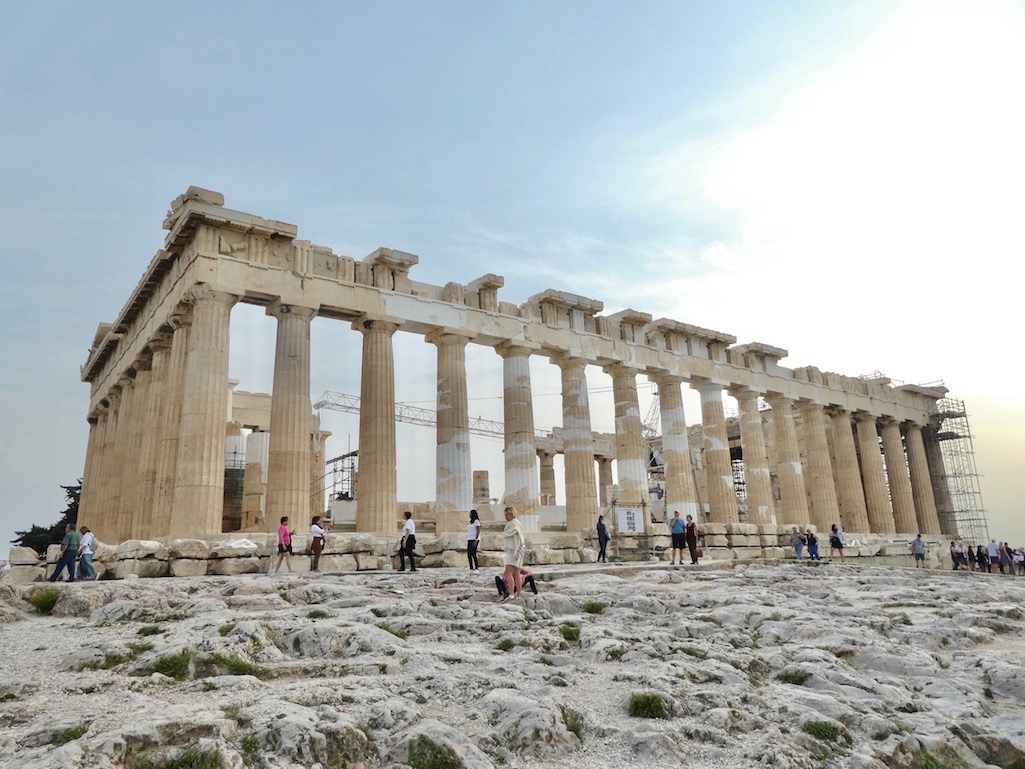 7. Clio Muse World Tours
Visiting the Acropolis in Greece was one of the most exciting tours of our traveling life. So whether you've been able to go there in person or have it on your bucket list for the future, there's no reason to skip seeing it for free through the Acropolis: Free Virtual Experience offered by Clio Muse Tours. The tour includes several of the stops you would not want to miss on any visit, including the Theatre of Dionysus, the Propylaea, the Temple of Athena Nike, and, of course, the Parthenon. This is a go-on-your-own experience but there is audio guidance provided in English. Stories are combined with street and satellite views making this a full sensory experience of one of human history's most interesting and important sites.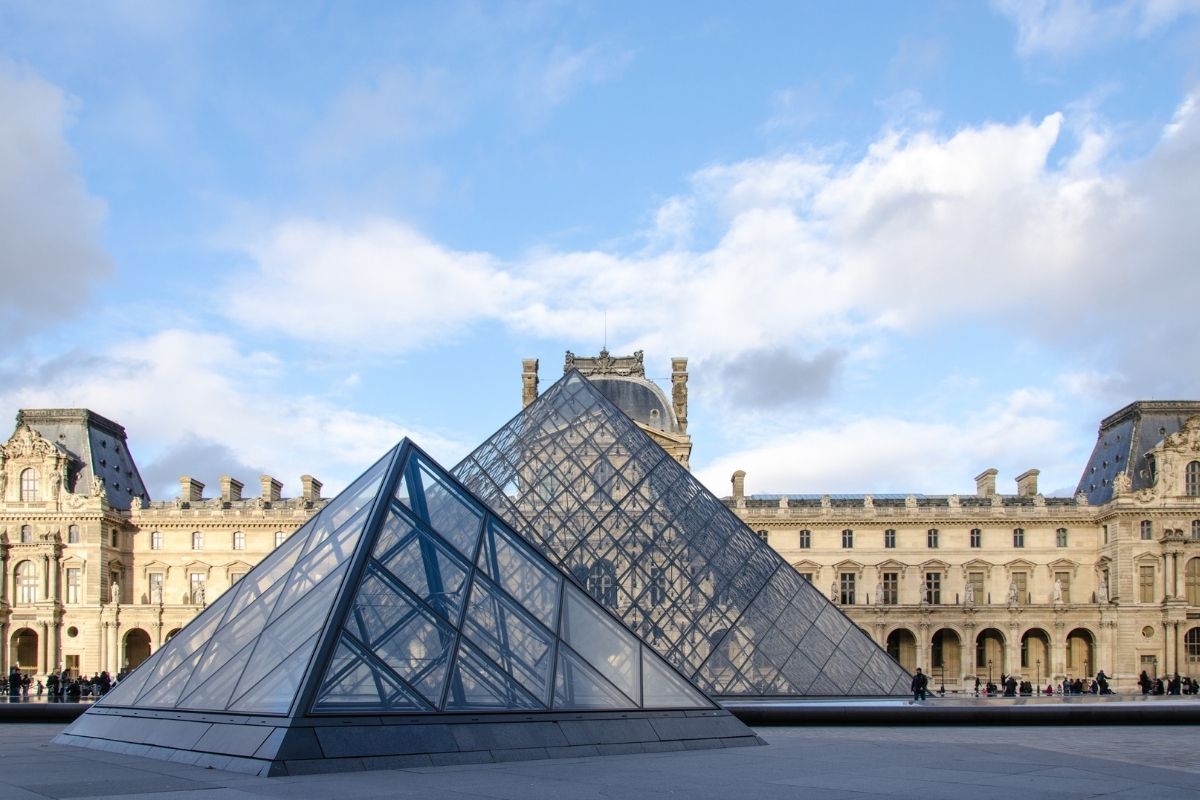 8. The Louvre
Some of the most wonderful experiences you can have as a virtual traveller come from art museums virtual tours. Many art museums have adopted some form of the virtual visit so that art lovers can see creative treasures while staying safe at home. One of the most impressive and important museums is the Louvre in Paris. Home to such painting masterpieces as Leonardo Da Vinci's Mona Lisa, and sculptures as Venus De Milo, the Louvre offers a unique opportunity to see some of the greatest artworks ever created. For this reason, Louvre visits feel like world tours, even the virtual ones. Art museum virtual tours at the Louvre include walks through important galleries and explorations of exhibits. There is also a Louvre at home offering that includes events, podcasts, and even a virtual reality Mona Lisa experience.
With things being what they are today, it can seem like world tours are out of reach for many of us who are used to regularly traveling. But through the wonders of technology, we can actually take world tours of many of the most interesting and exciting places on Earth right in our own homes. Though nothing can take the place of actually being where the action is, we hope these examples give you ideas about how you can still travel around the world without leaving home. We'll continue to travel and explore food and cultures around the world in whatever way we can. We look forward to sharing more of our discoveries with you along the way.
For other ideas, check out our article on amazing virtual tours that you can take.
Pin It For Later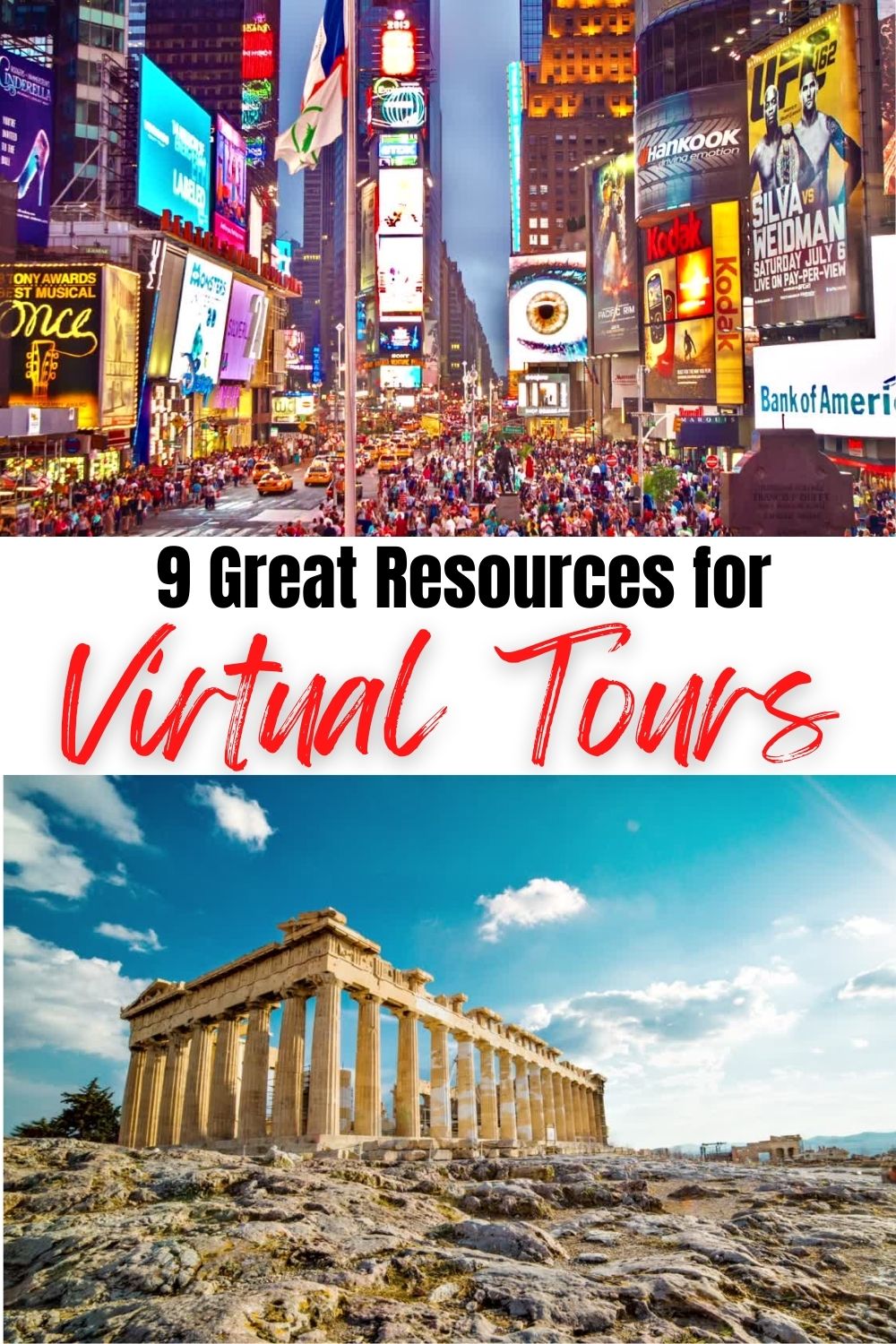 .