Caldo Verde, Portugal Green Soup
Caldo Verde means "green soup" in Portuguese. It's a traditional Portuguese food. From Braga up north to the Algarve down south, people will happily enjoy this soulful and iconic sausage kale potato soup. It's one of those winter comfort food recipes that are good any time of the year.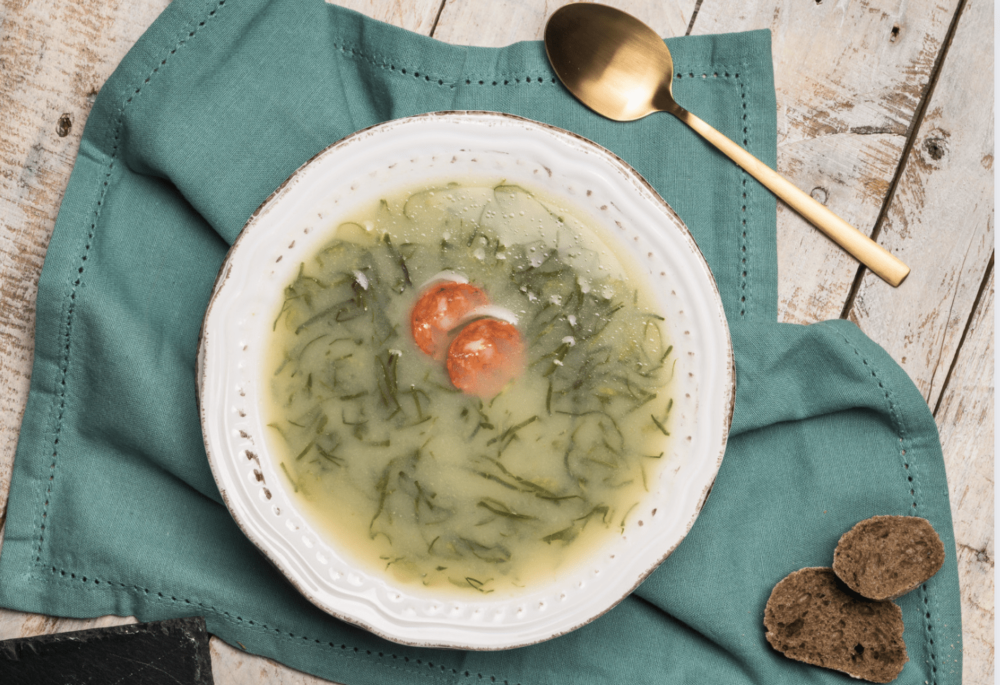 The Green In Caldo Verde
In Portugal, one sees Portuguese kale or cabbage ("couve" in Portuguese) grown just about everywhere. It's a green leafy vegetable with thick white stems that can grow quite tall. It's very similar in color and texture to collard greens and other types of kale, which make good substitutes. The method used by the Portuguese in a recipe for Caldo Verde is to cut the greens into very thin slices or shreds, julienned like little ribbons. They provide color to the soup while making it easier to eat than dealing with larger pieces of the thick leaves.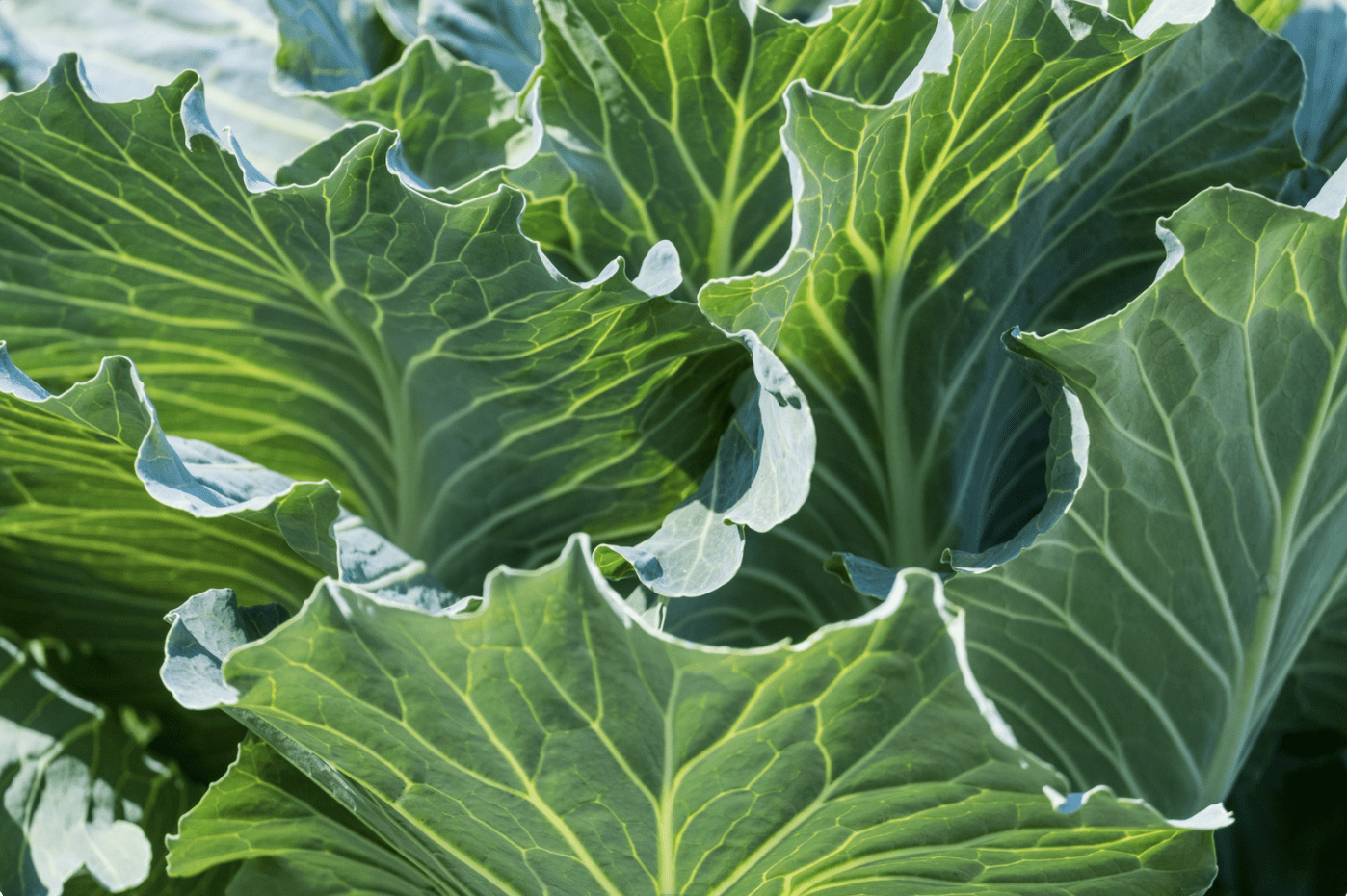 Sausage Makes A Great Accent
This hearty soup is good for easy meals at any time. It has a thickened texture that comes from potatoes and sometimes white beans, blended with the broth. It can easily become one of your favorite dinner recipes. To make this delicious soup spicy and a real tummy warmer, many versions include an accent of Portuguese sausage. Typical Caldo Verde recipes use linguiça sausage, which comes in either mild or picante (hot) types. If you don't have access to it Polish Kielbasa sausage or Spanish chorizo make fine substitutes. Some folks even use andouille sausage, but you'll want to like your soup spicy for that one. You can easily make this recipe for Caldo Verde vegetarian by skipping the sausage and using vegetarian bouillon, stock, or just plain water.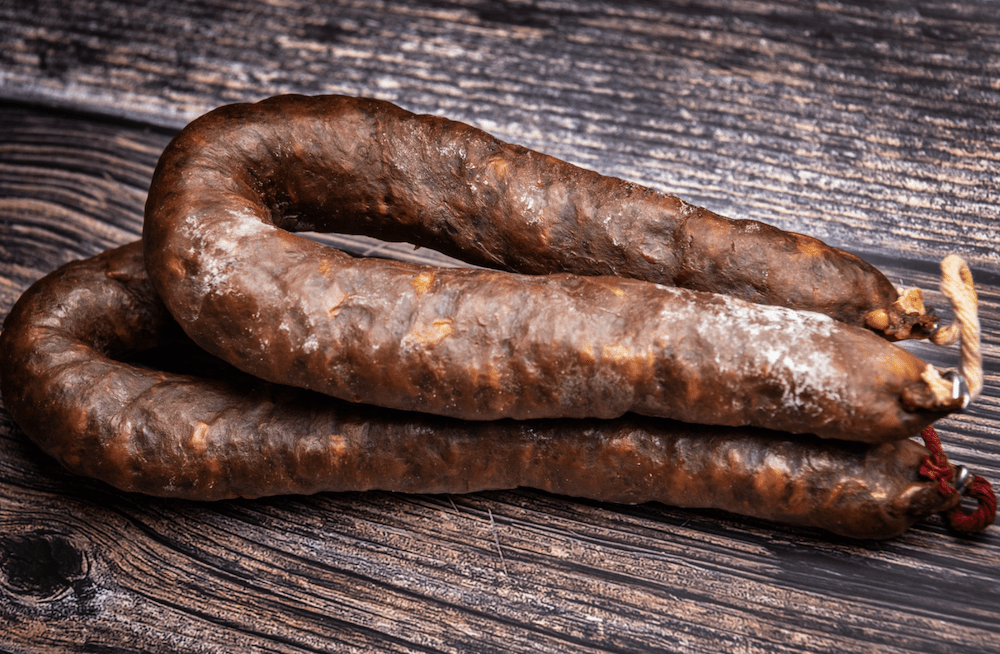 This Caldo Verde recipe takes just about an hour total time. It makes six servings and if you have leftovers you can keep them in the fridge for a few days or put them in the freezer for several weeks. It's one of those easy winter comfort food recipes that are super convenient to have on hand when you want a quick and hearty meal without waiting. This is why you'll find Caldo Verde in just about every Portuguese home, restaurant, and even grocery store prepared food section. Enjoy this little traditional taste of Portuguese food you can easily make at home.
Makes 6 servings. Preparation is about 20 minutes. The cooking time is about 40 minutes.
Traditional Portuguese Caldo Verde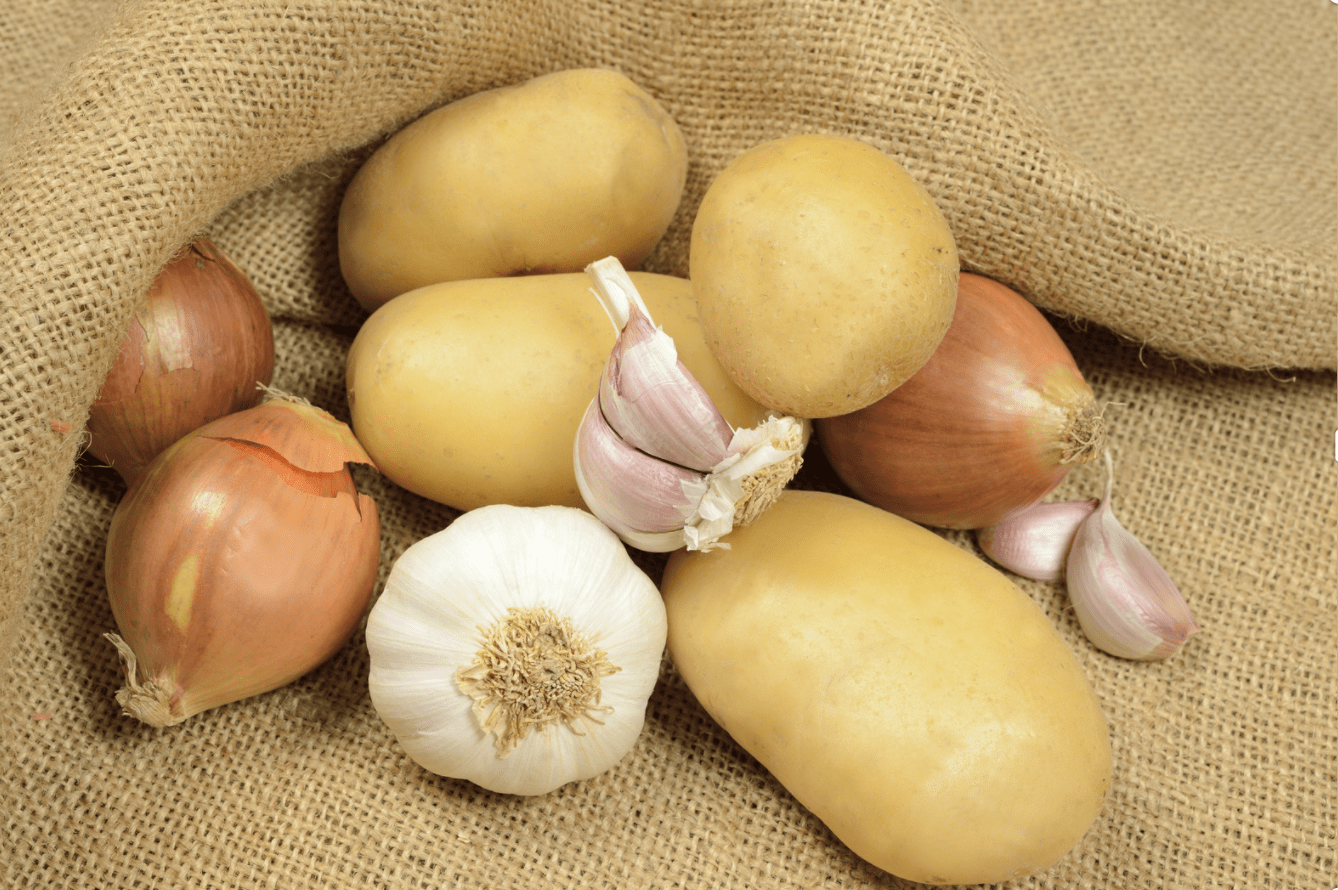 1/4

cup

extra-virgin olive oil

1/2 to 3/4 pound

cooked sausage (linguiça, Spanish chorizo, Polish Kielbasa sausage or other you like)

sliced into rounds about 1/4-inch thick

1

large

yellow

onion,

diced

3-4

garlic cloves

minced, smashed, or sliced (you can increase or decrease the amount – Portuguese use a lot of garlic but you can add it to your taste – you can even use garlic powder if you prefer, just adjust the amount to your taste

6

medium potatoes,

peeled and large diced (Russet and Gold potatoes work well)

8

cups chicken or vegetable broth or stock, or half water/half broth or stock, or all water, your choice

1

pound

or a large bunch of greens leaves, rinsed, stems removed, preferably collard greens or kale, but you can use other hearty greens like chard, julienned, or shredded by hand or with a mandolin

Kosher, Himalayan pink, or table salt to taste

Freshly ground pepper to taste (you can use white, black, or mixed peppercorns)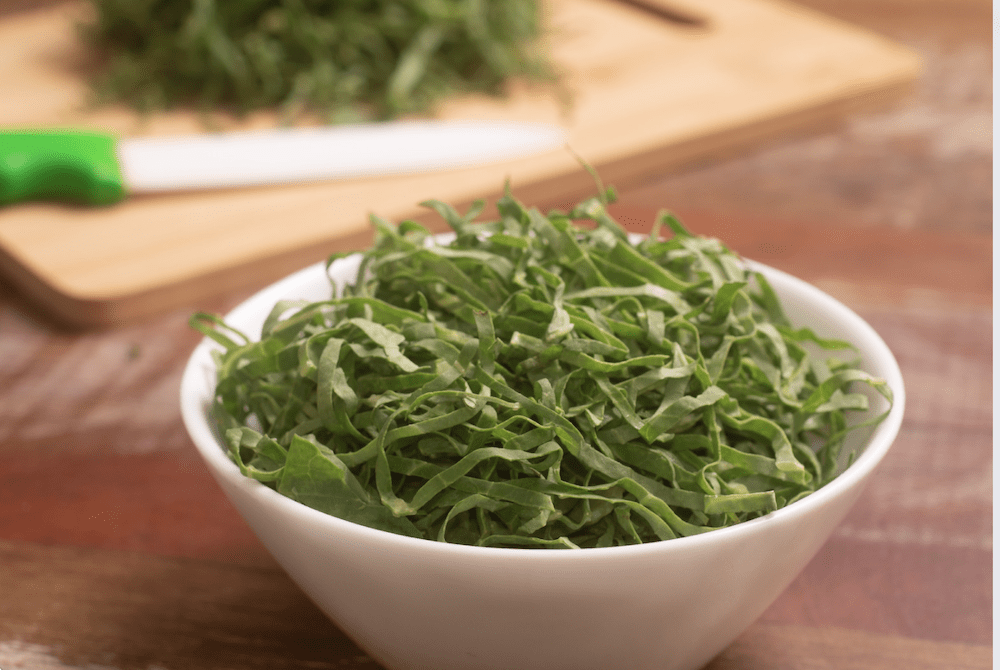 Directions
Warm the olive oil in a large stock pot over medium heat. Add the disks of sausage to the pot and cook until they get a little brown on all the surfaces. When ready, use a slotted spoon to remove the sausage, allowing the drippings to stay in the pot, and place sausage disks in a bowl.
Add the diced onions to the pot and stir them around inhttps://foodtravelist.com/moving-to-portugal-6-months-later/ the sausage drippings and olive oil. Season with a little salt and cook until the onions are soft and opaque. Add the garlic and cook for another 2 minutes until fragrant.
Place the potatoes in the pot then add the liquid and bring to a boil. Once boiling, reduce the heat to simmer and cook for 15 minutes or until potatoes are almost done, still slightly resistant when poked with a fork. Remove from the heat and cool for 5 minutes.
Now you have a choice, for a smoother soup, you can mash the potatoes completely or partially. For a soup with more texture and chunks, you can leave them alone. They will continue to cook a little longer in the next step and be very tender.
Drop the greens into the pot with the rest of the soup and bring it up to a boil. Once boiling, reduce the heat to simmer and cook until the greens are bright emerald and tender, about 5 minutes. Taste and add salt and pepper if desired.
Add the sausage back into the soup and stir to incorporate and simmer for 2 to 3 minutes to make sure everything is warm.
Serve with some crusty bread or your favorite crackers. This Caldo Verde also goes nicely with a side salad.