Get Romantik In Bruges Belgium
Bruges Belgium is one of the most romantic cities in Europe. So it's only fitting that the Pandhotel, a beautiful small luxury property nestled on a quiet side street but close to everything should capture our attention.  Pandhotel is part of the Romantik group of hotels and restaurants, a collection of independent establishments featuring some of the most beautiful properties you can find.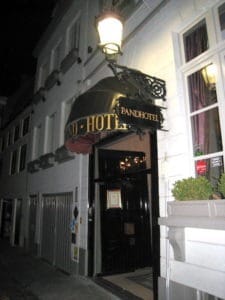 Pandhotel caters to your refined sensibilities. It's an 18th century carriage house that is full of antiques, artwork and cozy charm. Fireplaces and luxurious furnishings just beg for you to cuddle up and relax comfortably, even in the common areas. The staff are pleasant and attentive but not overwhelming.
There are 11 junior suites  decorated with sumptuous Ralph Lauren fabrics and intriguing works of art. The beds are very comfortable with high quality linens.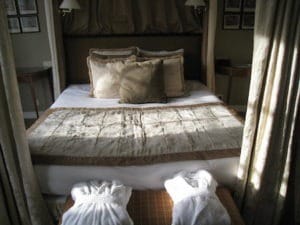 There is plenty of room to sit, plan, relax, read, or do whatever you like while you're not enjoying the sights of this beautiful city.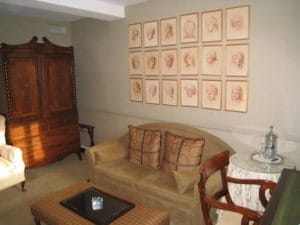 You can start your day in their breakfast room with a wonderful meal and even indulge a little in some morning champagne, if you please. And after you're done with your day visiting around town, you can unwind in the beautiful bar area with some port or other drink of your choosing.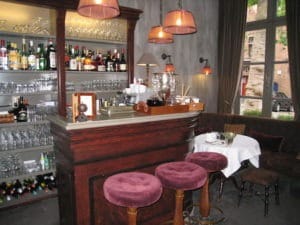 A delightful little plate of snacks will be yours along with the wonderful memories of everything you enjoyed about Bruges. Including this little gem of a hotel.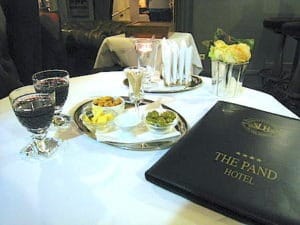 THE QUICK BITE: If you're looking for a beautiful and comfortable place to stay in Bruges Belgium, the luxurious Pandhotel offers everything you want and more.