Fasolia, or as it is sometimes called fasoulia or fasolada is a very traditional Greek dish. Greek fava beans also called broad beans, star in this culinary show. You can also use Greek giant white beans known as gigante beans. And, if you don't have any of those, substitute giant lima beans or butter beans. They all will create the bean stew we are making here.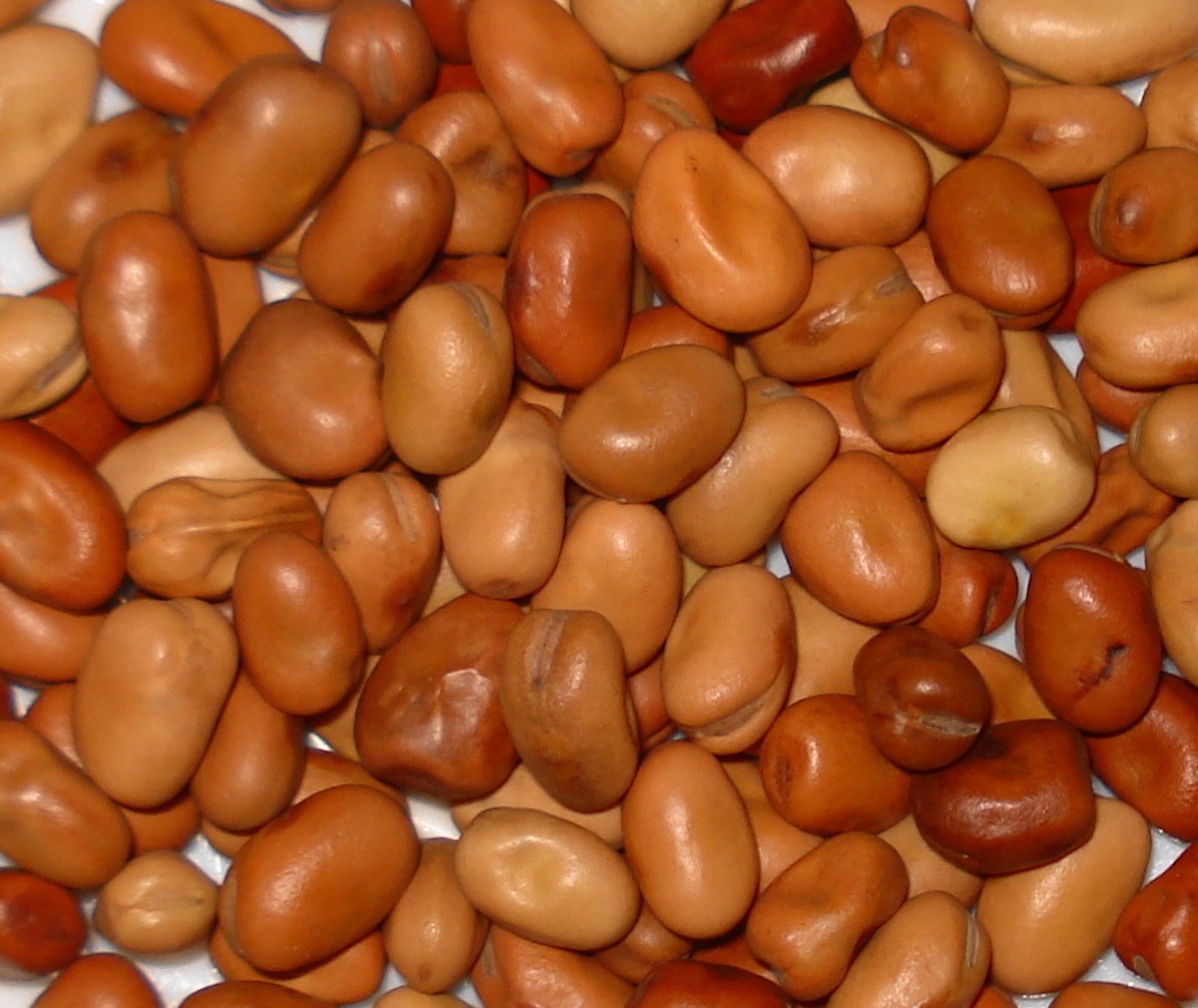 We combine the broad beans with tomato, garlic, and herbs to create a delicious and satisfying dish. Filled with Greek flavors this is one of our favorite fava bean recipes.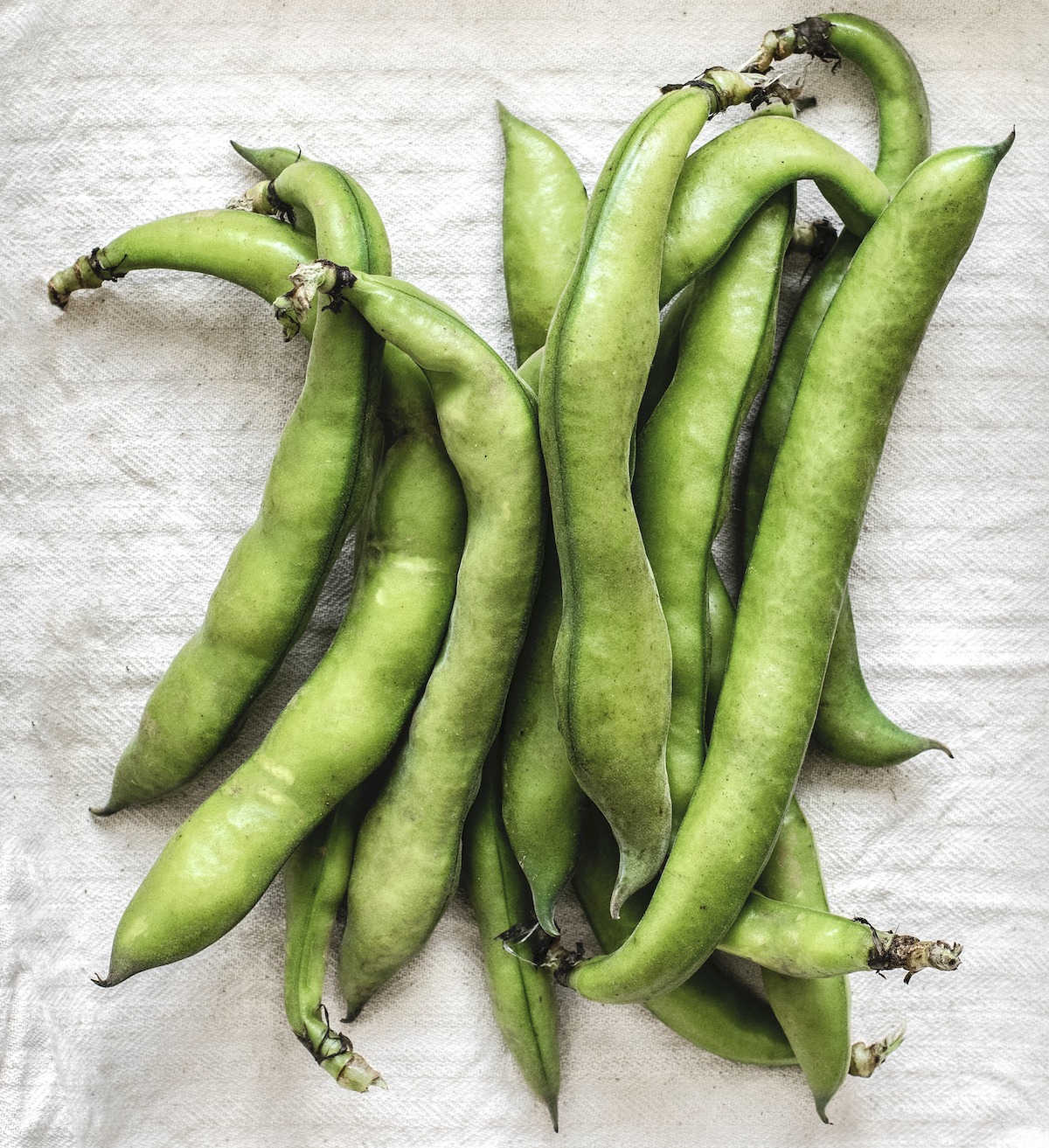 You can enjoy fasolia as a main course by adding a little flourish. Top with some crumbled feta cheese and add a side of pita or crusty bread. Or enjoy these broad beans as a side dish with some grilled veggies, rice, and roasted chicken or meat if you like. We love the versatility of this hearty dish. It also freezes well and will last for several days in the refrigerator.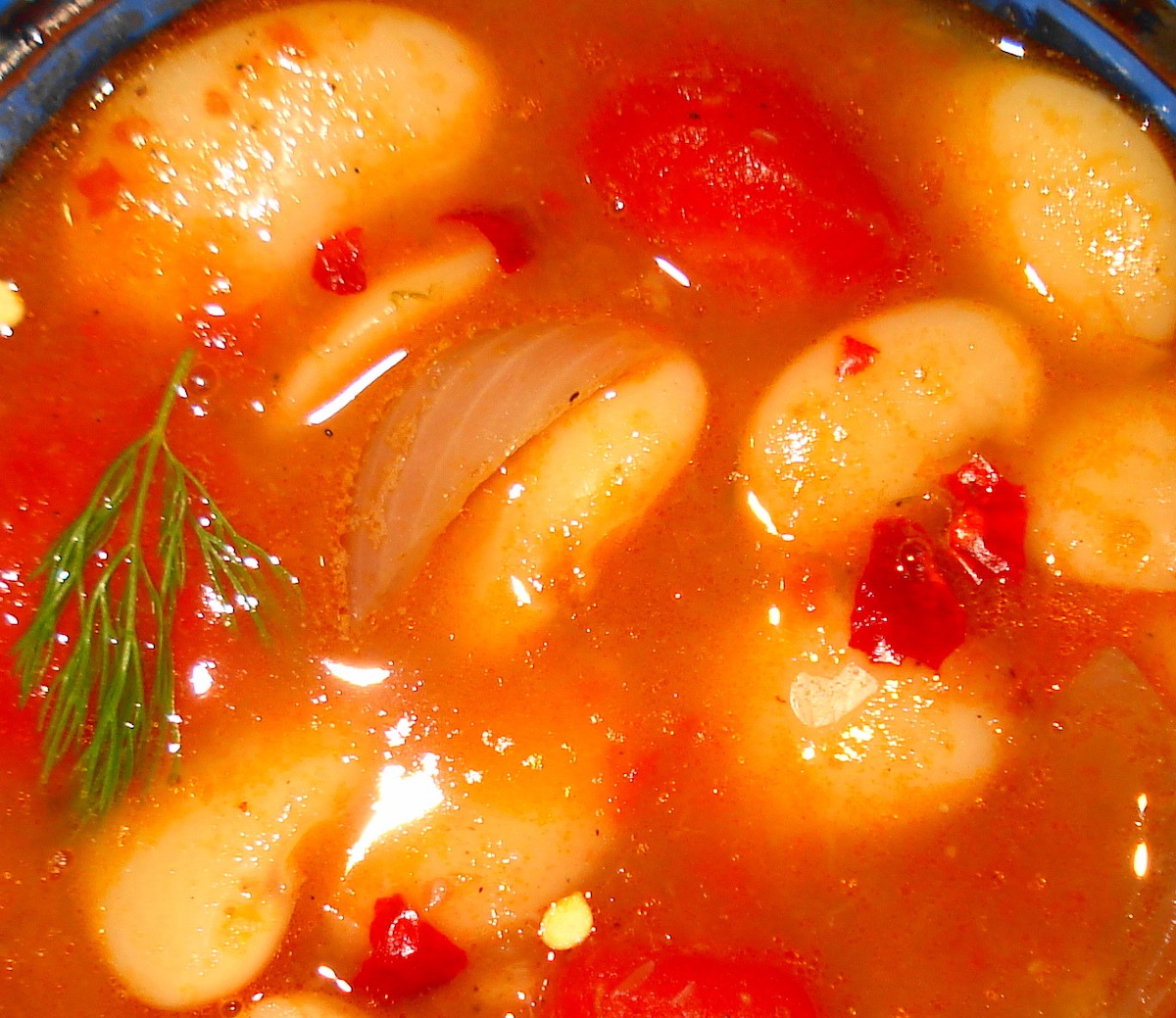 Because our recipe uses dried gigante beans or Greek fava, you will save a lot of money. It's great to be able to put together something delicious with just a few simple items from your pantry. That's why we think fasolia made with broad beans is a perfect pantry cooking recipe.
Fasolia or Gigante Beans
As we mentioned, you can use any of the large variety of beans sometimes interchangeably called Greek fava, gigante beans, or broad beans. If you don't have any of those on hand, use large lima or butter beans. You can also make it with smaller beans, like great northern, if you have them but it will have a different consistency.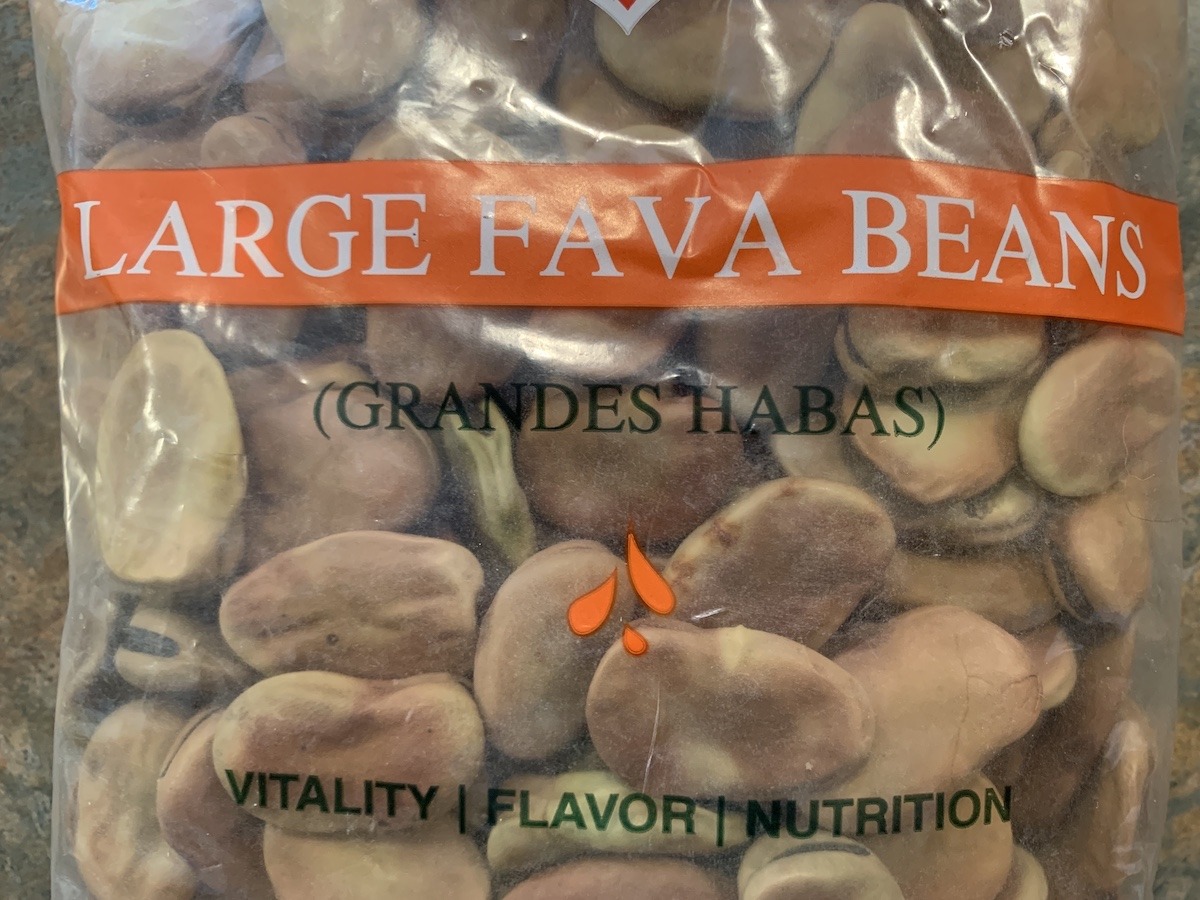 Ingredients
1 1/2 cups dried Greek fava, gigante beans or broad beans
4 cups of water
1/4 cup tomato paste
1 bay leaf
5 cloves of garlic, smashed and minced
1 teaspoon dried oregano
1 Tablespoon dried parsley
1-2 teaspoons red wine or apple cider vinegar
Crumbled feta and dried or fresh herbs for garnish, optional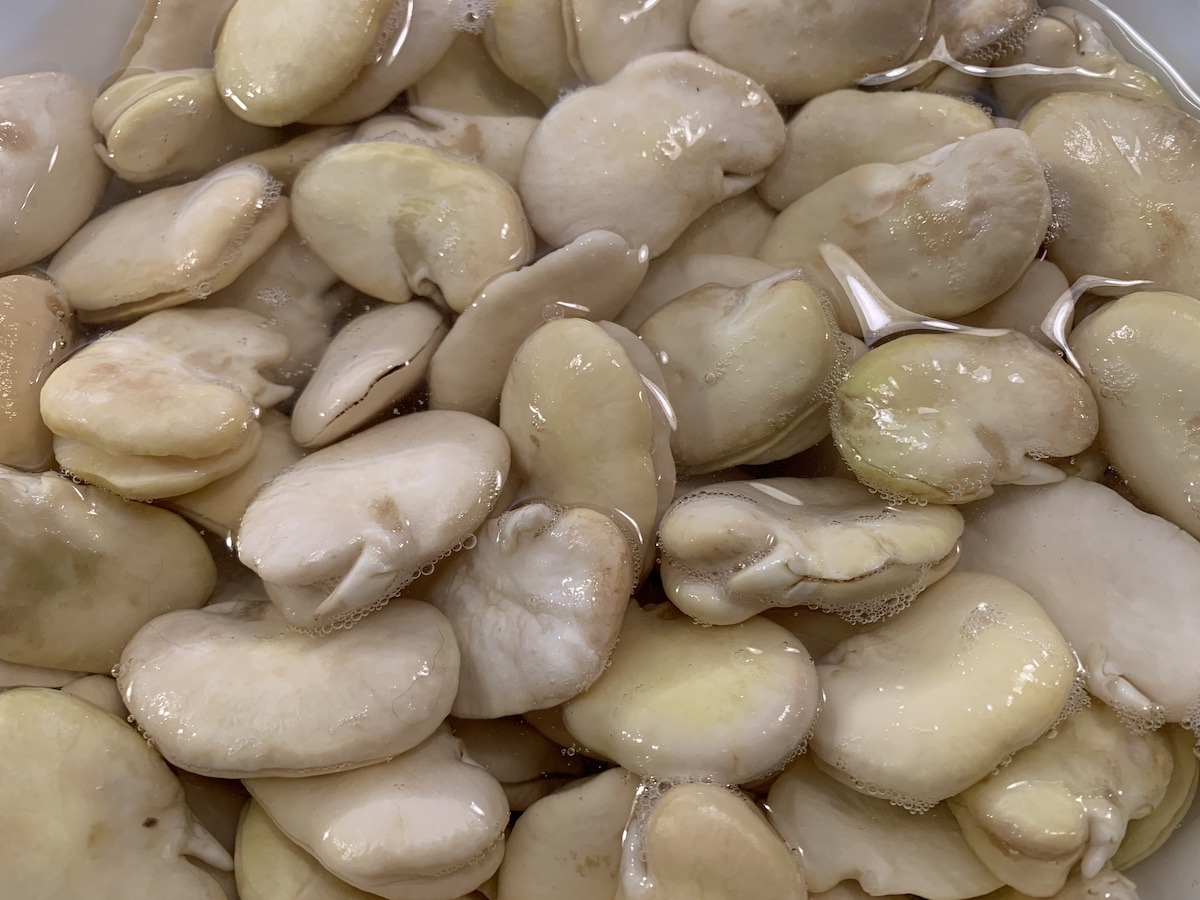 Directions
Soak the beans overnight in 4-5 cups of water (they will double to triple in size)
Drain the beans. If using Greek fava peel the skins.
Place beans in a large saucepan and cover with water.
Add tomato paste, garlic, and bay leaf.
Bring to a boil then cover and reduce heat to simmer for 45 minutes.
Then add the oregano and parsley.
Simmer for 20 more minutes or until beans are tender but don't break into mush.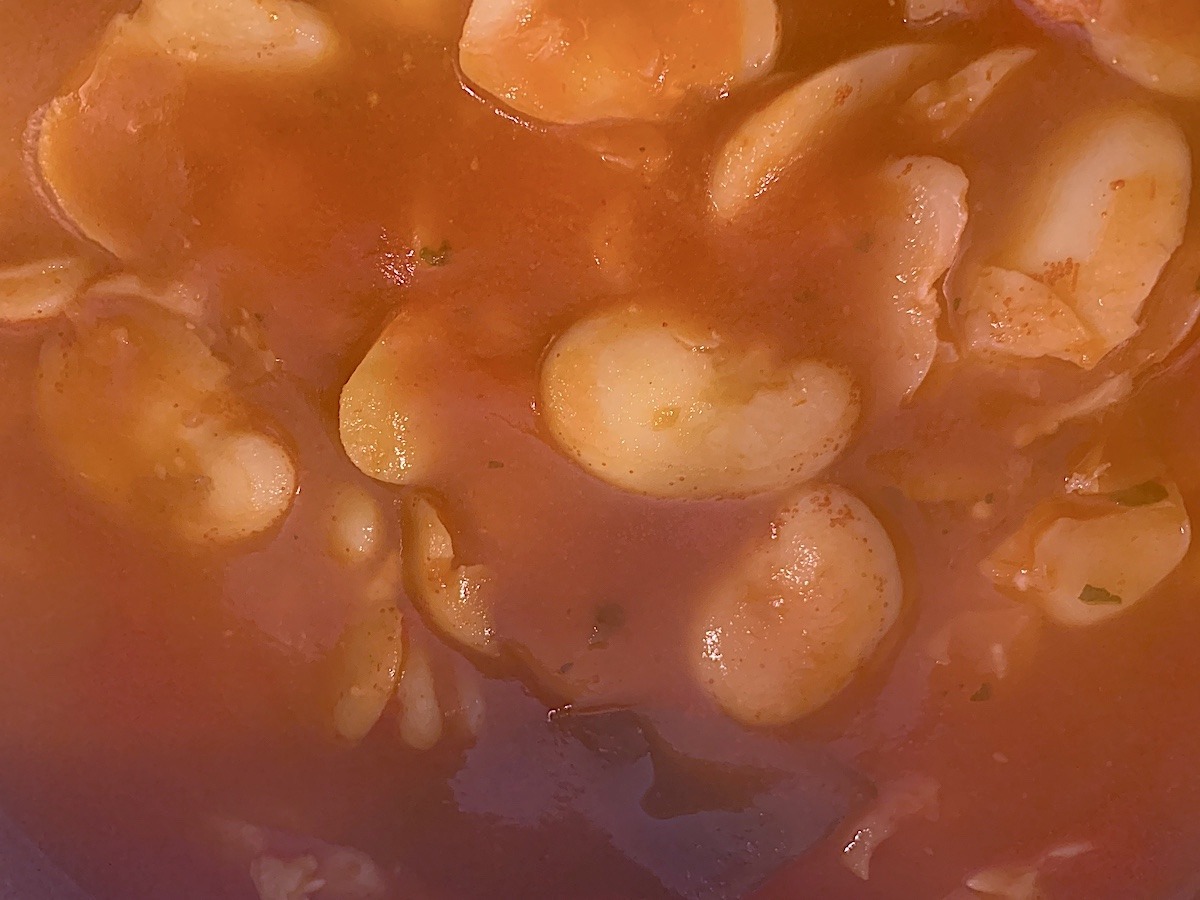 Uncover and simmer on low until sauce becomes thick.
Remove from heat and add vinegar to taste.
Spoon beans into serving dish. Garnish with feta and herbs, if desired.
The broad beans in fasolia can be served hot, room temperature or cold. Make a feast with stuffed grape leaves and pickled vegetables. Or add some pita or crusty bread for an easy and delicious meal.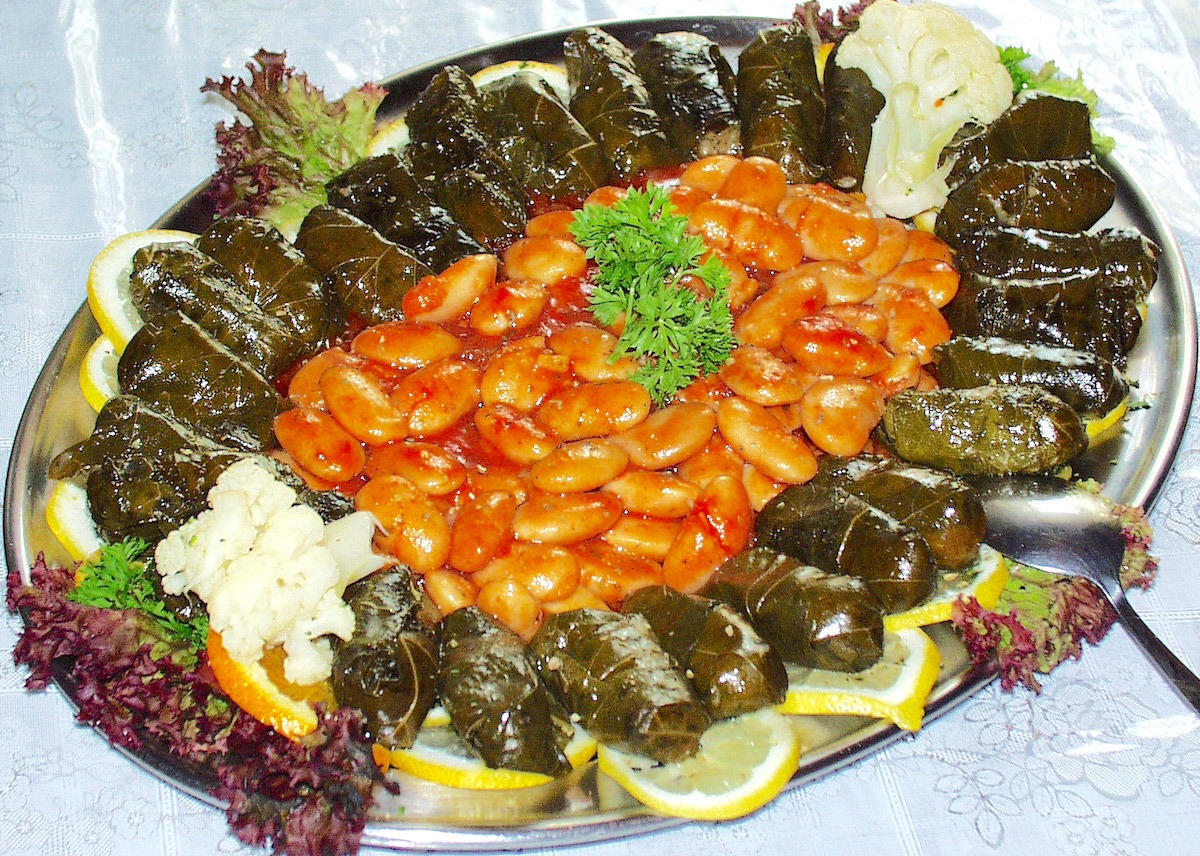 If you're looking for ways to create more easy dishes check out some of our other pantry cooking recipes like our Traditional Cuban Rice Recipe Moros Y Cristianos or delicious and authentic Santorini Tomato Keftedes.
Pin to your favorite recipe board on Pinterest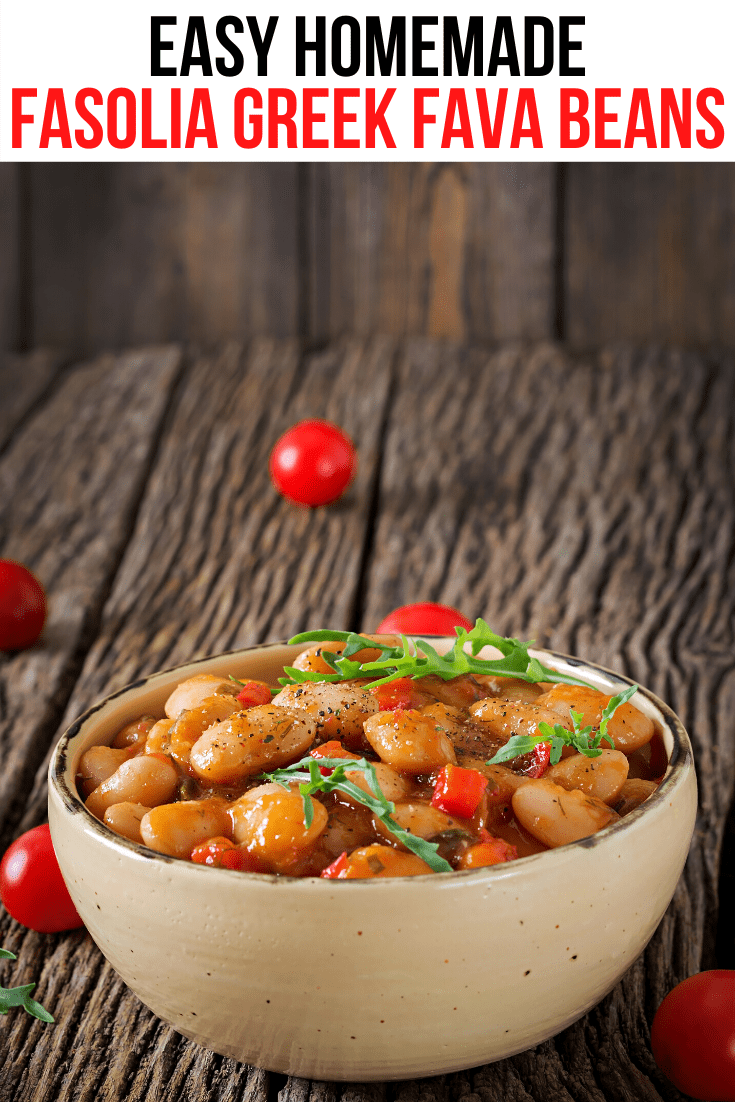 .