One of our favorite ways to get the vitamins and minerals our bodies need to be healthy is through fun and easy recipes that put the veggies in the background. Healthy zucchini bread has to be near the top of our list. This super tasty and fun way to sneak in the ubiquitous zucchini that summer brings is a real winner that pleases even the most demanding non-veggie eaters. Try this easy zucchini bread recipe at home and you'll be surprised by how many requests you get to make it again and again.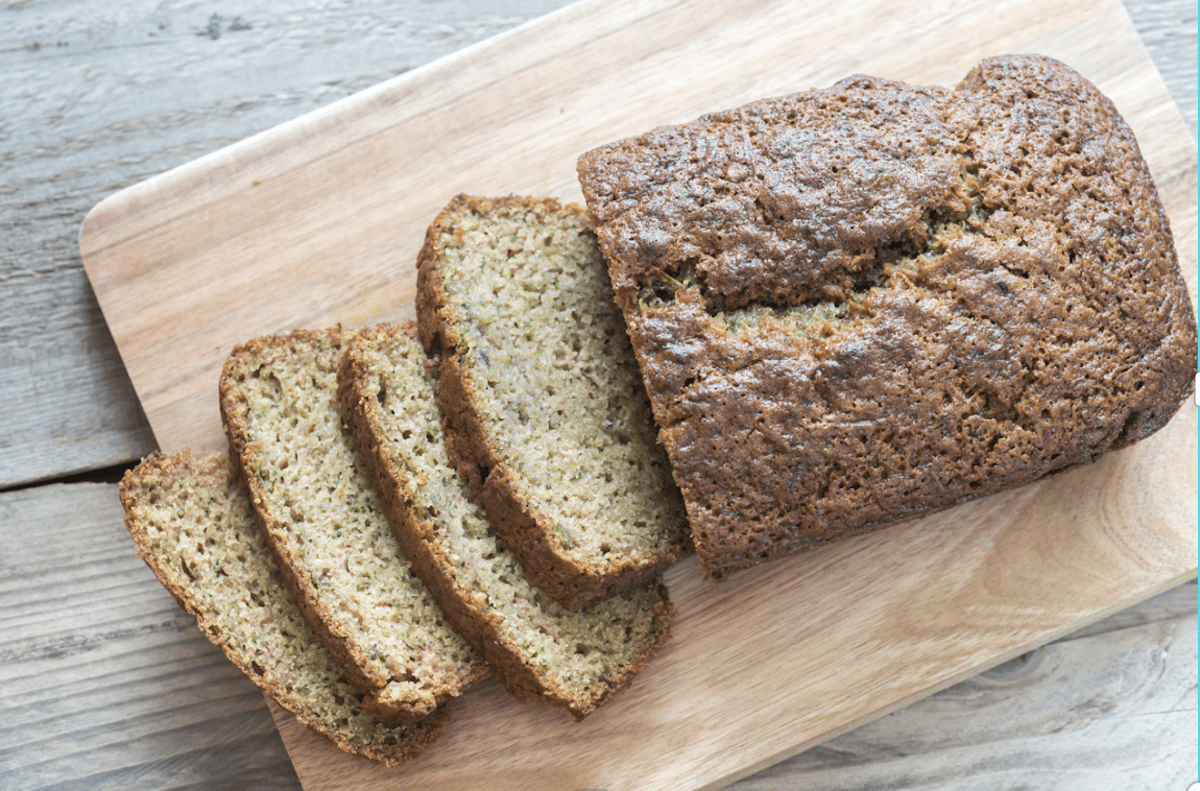 You can adjust the spices to suit your tastes. Some people double up on cinnamon and that's all they use. Others include a variety of cinnamon, allspice, cloves, ginger, nutmeg, and more. We even know some folks who like to use pumpkin pie spice to give their zucchini bread a bit of fall flavor.
Whatever you do, be sure that when you shred your zucchini that you leave all the juice with it for this zucchini bread recipe. That's part of what makes it so nice and moist.
We enjoy topping our healthy zucchini bread with light cream cheese, ricotta, Sun Butter, tahini, or other nut butters.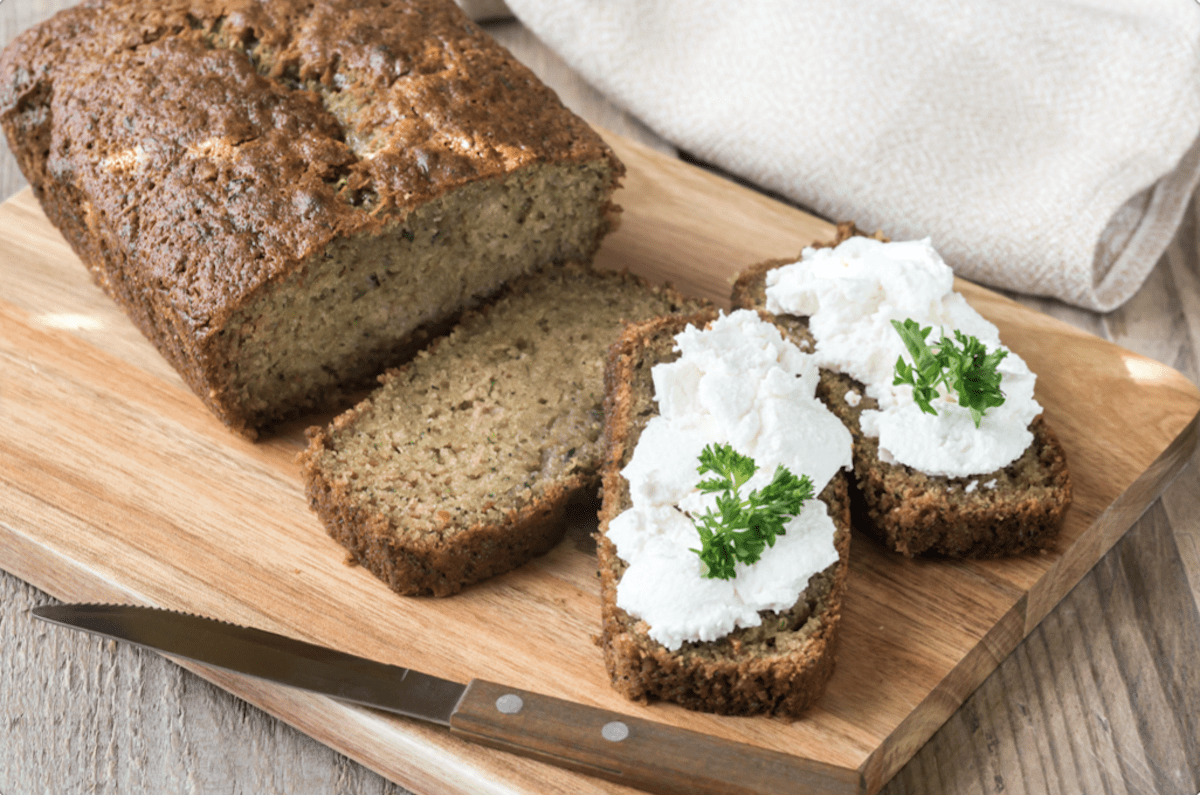 Zucchini bread is great for breakfast or a snack, even just all by itself. It's filling with fiber, making it a good way to avoid the hunger monster between meals.
This is a pretty quick and easy way to enjoy zucchini with a touch of sweetness. Let us know what you think!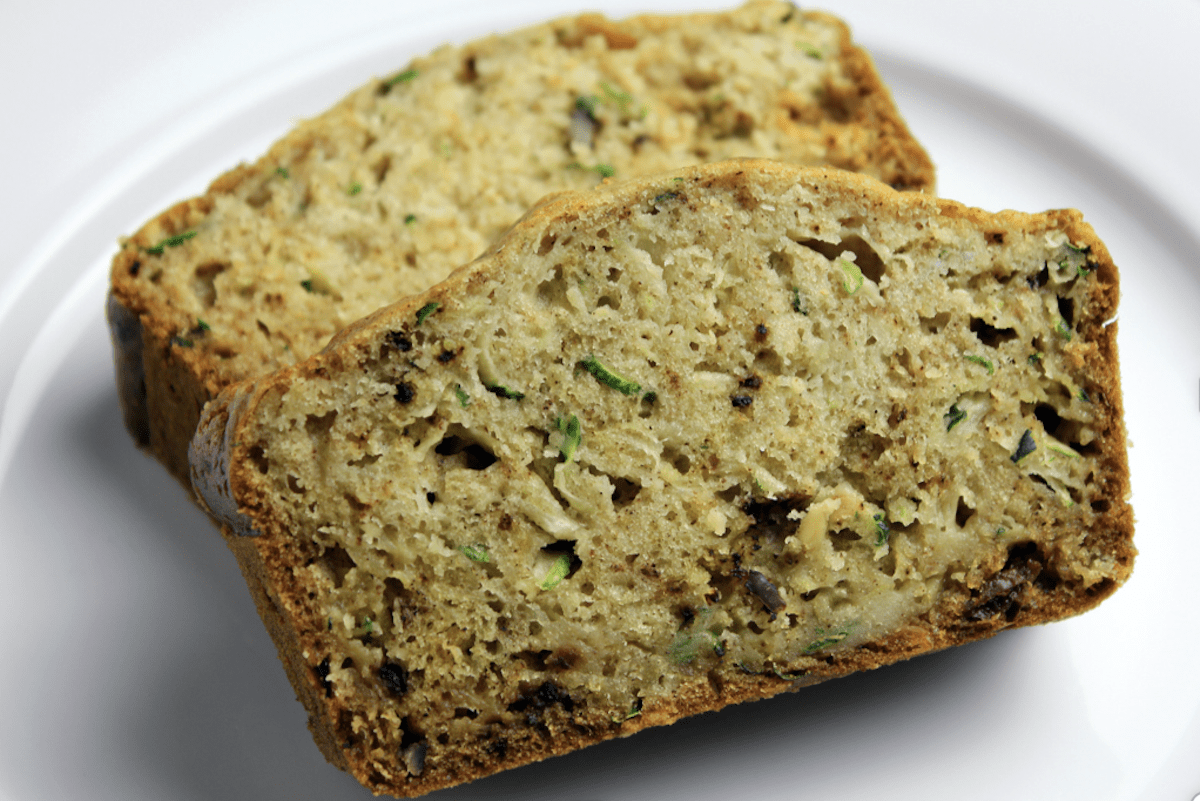 Healthy Zucchini Bread
Enjoy this moist and tasty, slightly sweet zucchini bread recipe at breakfast, for a snack, or any time of day.
Ingredients
1 3/4 cups all-purpose flour
1 teaspoon baking soda
1/2 teaspoon salt
1/2 teaspoon ground cinnamon
1 teaspoon ground nutmeg
1/2 cup neutral oil (vegetable, macadamia nut, etc.)
1 cup granulated sugar
2 large eggs
1 teaspoon vanilla extract
About 2 cups grated zucchini, 1 medium-large squash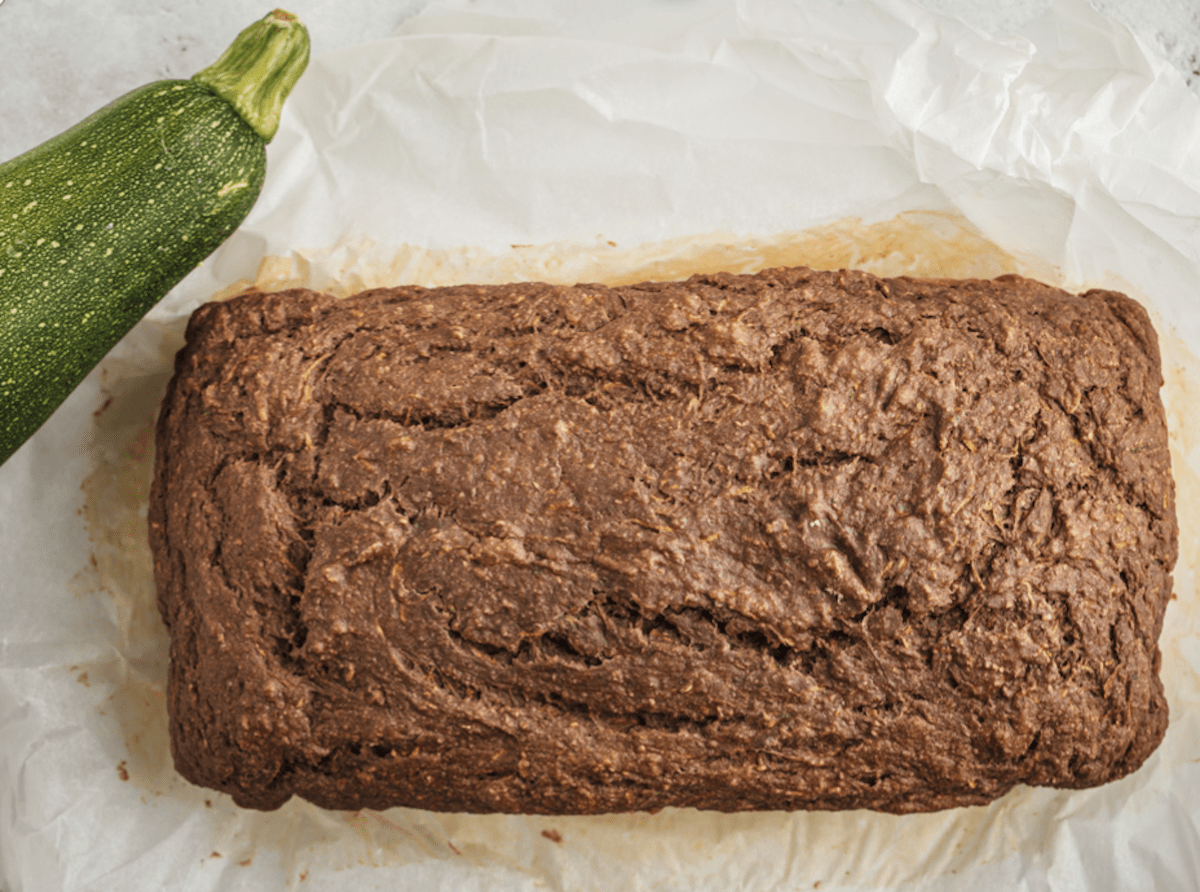 Directions
1. Preheat your oven to 350 degrees Fahrenheit.
2. Generously grease the bottom and sides of a 9×5 loaf pan.
3. Grate the zucchini into a bowl using a box or straight grater with medium or large holes. Do not peel the zucchini and do retain all of the liquid that results from shredding.
4. Combine flour, spices, baking soda, and salt in a large bowl and stir to blend.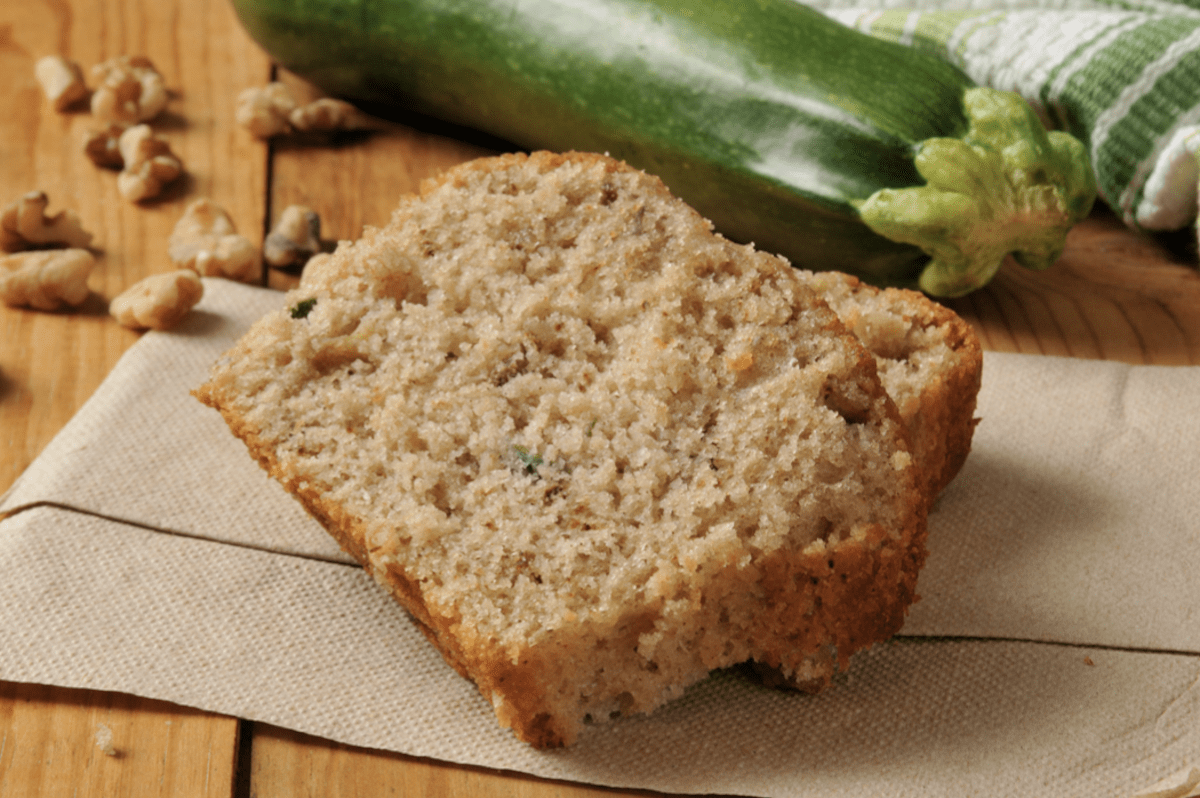 5.  In a medium bowl, use a whisk or fork to thoroughly combine the oil, sugar, eggs, and vanilla extract.
6.  Add in the grated zucchini to the wet mixture and stir to integrate.
7.  Pour the wet zucchini mixture into the dry ingredients and stir gently until just combined – don't overmix or your zucchini bread will turn out rubbery.
8. Place batter into the greased loaf pan.
9. Bake on center rack in oven for 60-70 minutes until golden and a toothpick inserted in the center comes out clean.
10. When fully baked leave to cool thoroughly before removing from pan or it might stick to bottom or sides.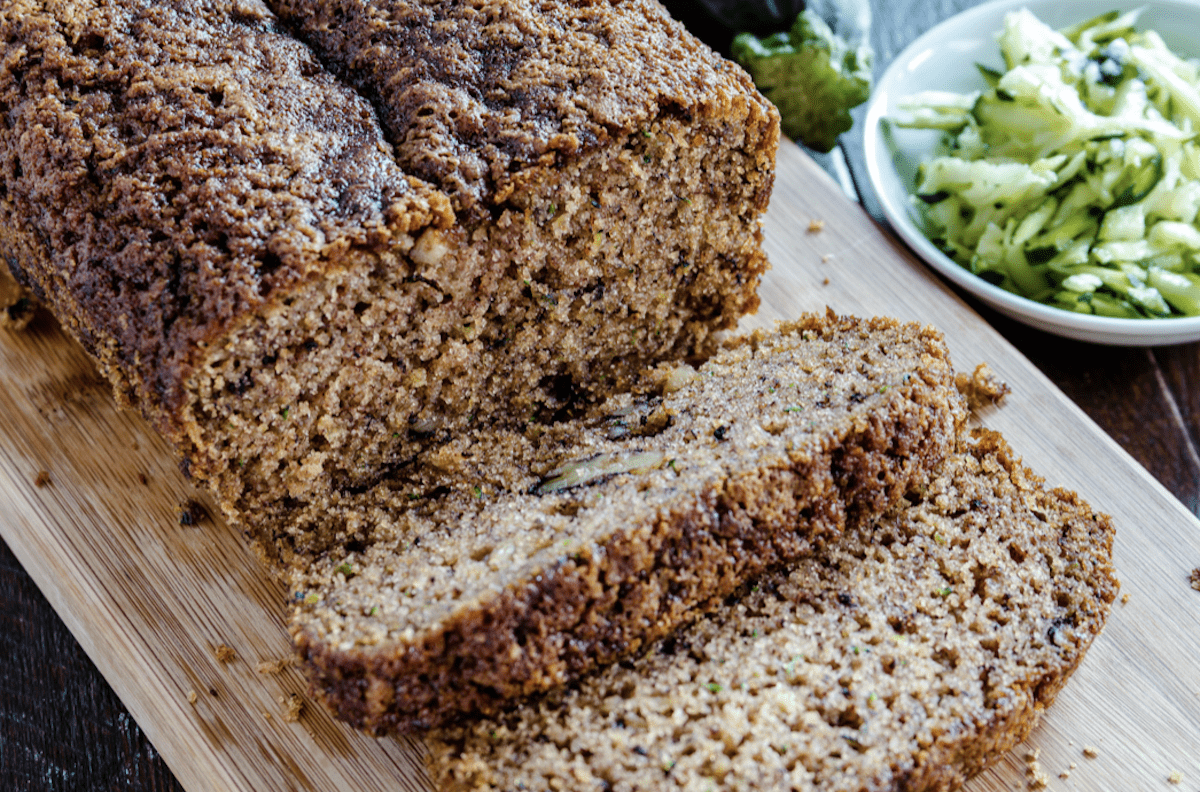 You can also add other things to this easy zucchini bread recipe if you like. A few popular additions include chocolate chips, golden raisins or other dried berries and fruit, chopped nuts, and coconut flakes. Make it however you like it.
If you like zucchini, try out our Zucchini Spaghetti recipe too!
Pin it!