Updated: June 2023
Thank you to the Yellowstone Country Montana Tourism Region for hosting our recent visit to Yellowstone Country. All opinions we provide are our unique views and reflect our experiences. We pledge to provide our audience with truthful and honest reviews.
Our trip to the Yellowstone Country in Montana was life-changing. You read that right. Never had we together experienced a place like this before. The wide open spaces, the friendly open people, the slow relaxed pace, and the food. Wait…did you say food? Yep. Sure the west is known for high-quality, great-tasting meat. But there's so much more to explore. Let us take you on a tasty journey through Yellowstone Country to show you just some of the delicious stops along the way and share why we fell in love with this beautiful part of the world.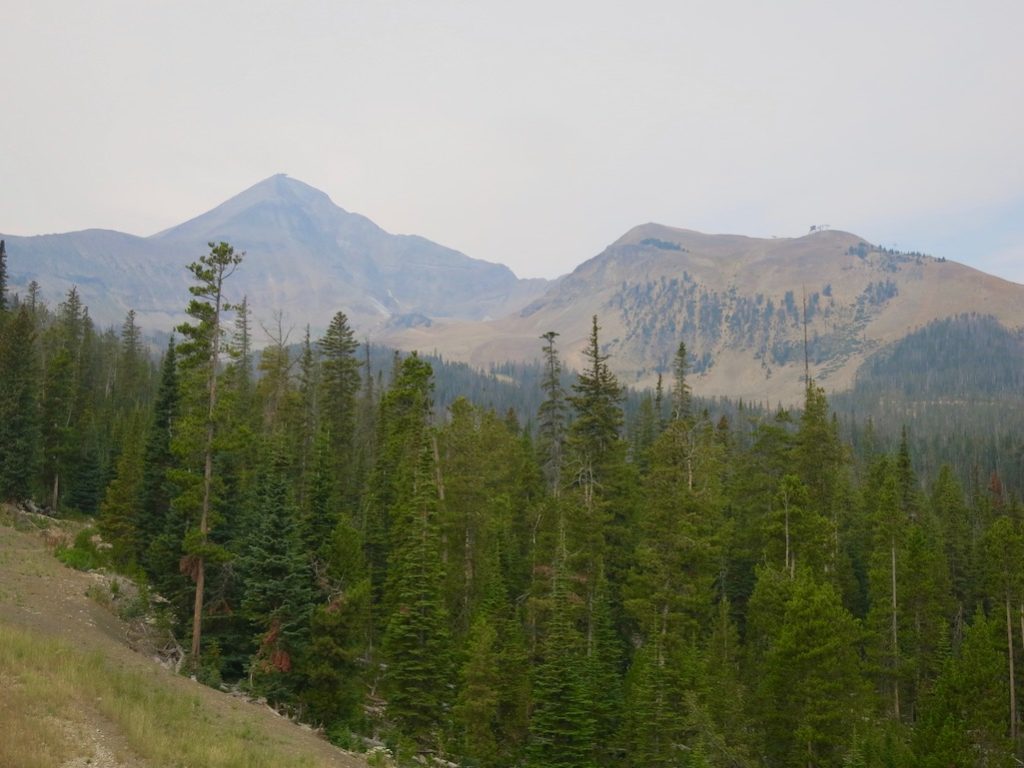 When you think of Montana the first thing that pops into your mind is probably "Big Sky Country."  After arriving at the classic lodge-style airport in Bozeman it was no surprise that our first stop was the Big Sky Resort.  It has 5,800 acres of land in Yellowstone Country. If you make the journey up top to Lone Mountain at Big Sky Resort you will be treated to a panoramic view that includes two national parks and endless mountain peaks. To say it's breathtaking is an understatement. Taking the ski lifts and tram to the top is a fun trip any time of year.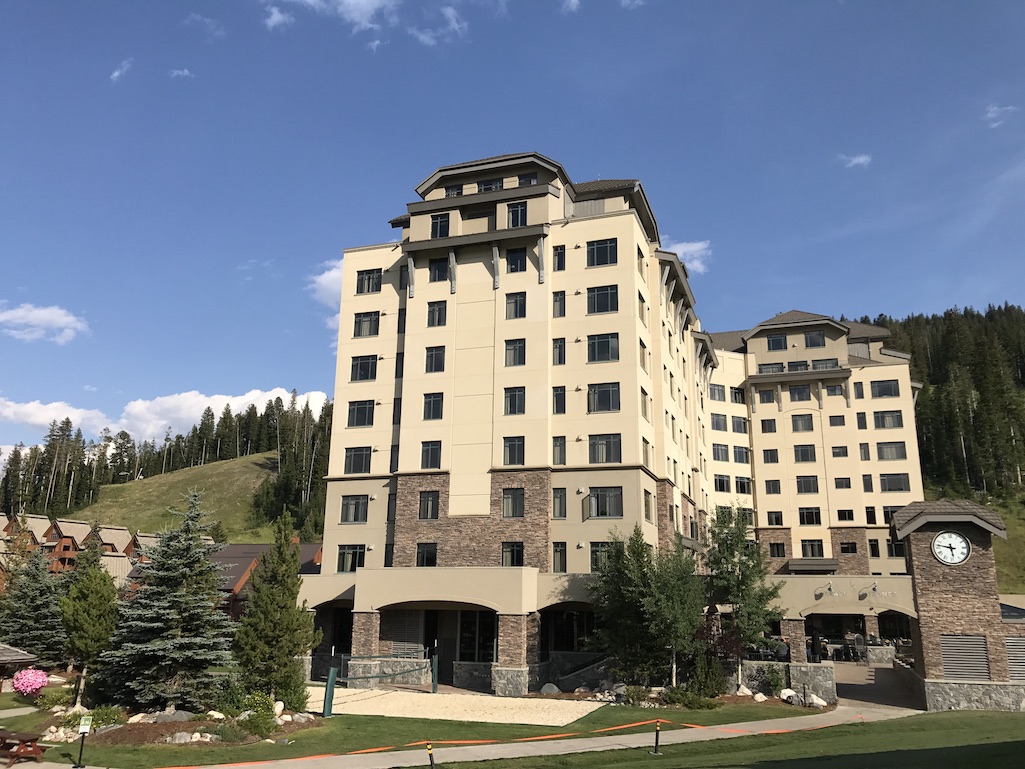 If you visit during the ski season you can take advantage of over 250 ski runs. There are plenty for beginners and intermediate skiers as well as many expert runs that challenge the even most accomplished skiers. They have the full complement of winter mountain sports as well as a spa center where you can just relax. During the summer it's great to take advantage of hiking, mountain biking, zip lining, swimming, golfing, and more.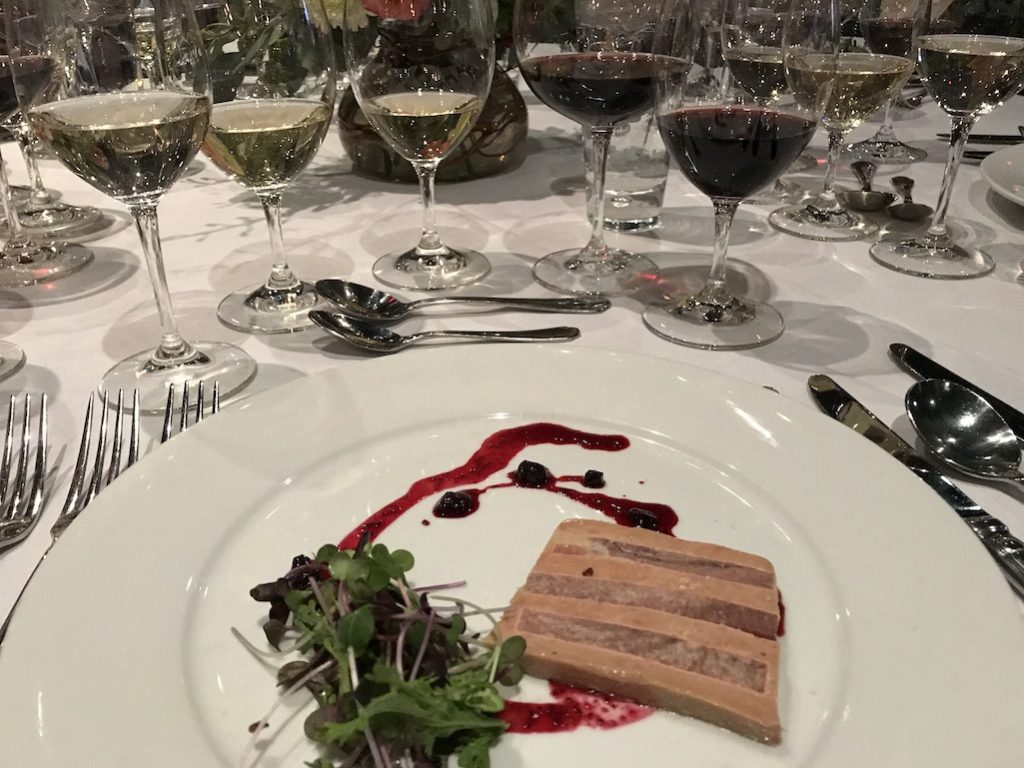 What we loved were the multiple choices for dining. Whether you head up for one of their weekend gourmet dining events or just want to grab a great flight of local craft beers at Montana Jack the resort has it all. With 9 restaurants on the property, there's something to please your palate no matter what you're craving.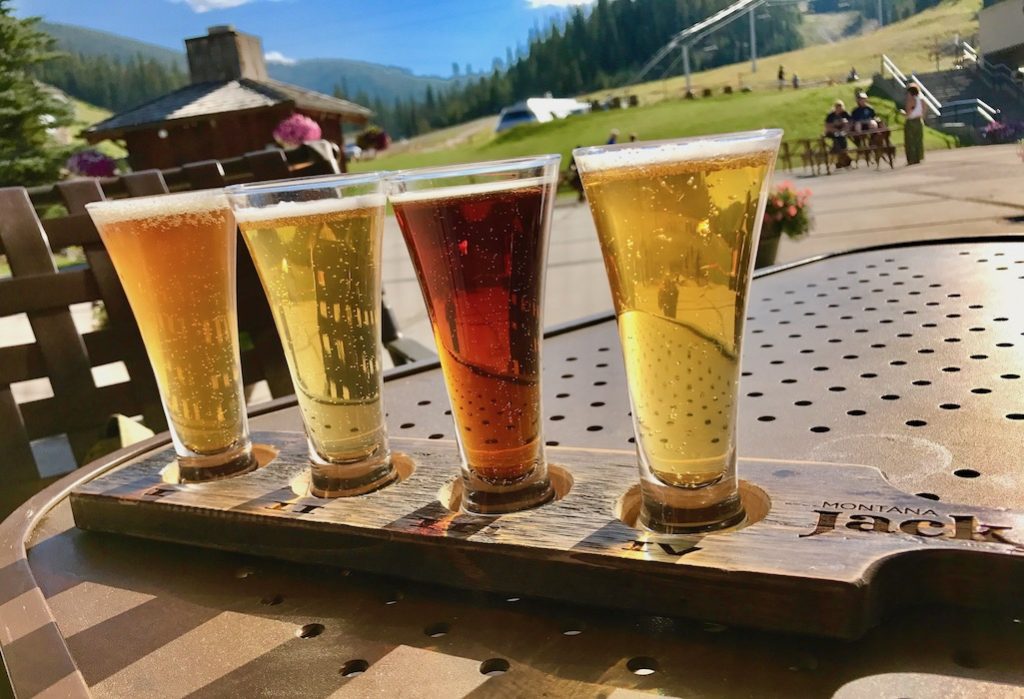 It's not enough for Lone Mountain Ranch to be listed as one of National Geographic's Unique Lodges of the World™. The ranch also happens to have a restaurant on the property called the Horn & Cantle that serves up Montana-style classics with innovative twists in a relaxed setting.
The good news is that you don't need to stay at the ranch to eat at Horn & Cantle although we'd highly suggest it. The cabins are luxurious and promise a relaxing quiet break from the world.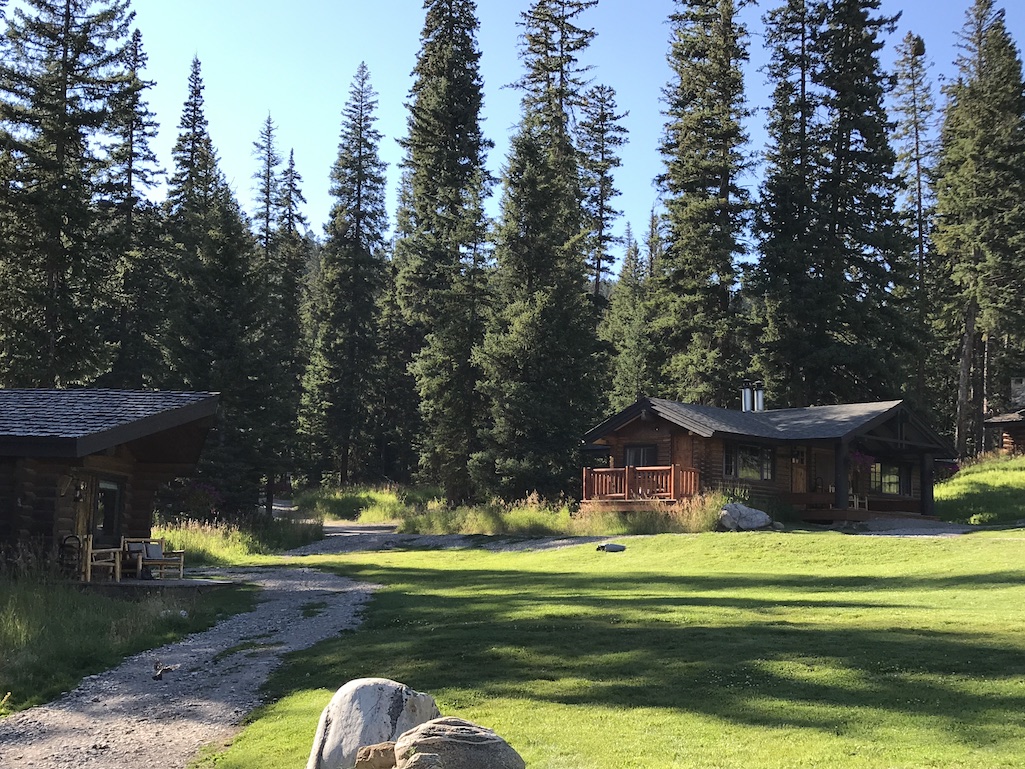 If you're looking to try some game meats they have plenty. Choose from elk, bison, venison, and wild boar. But you also won't want to miss the trout and salmon.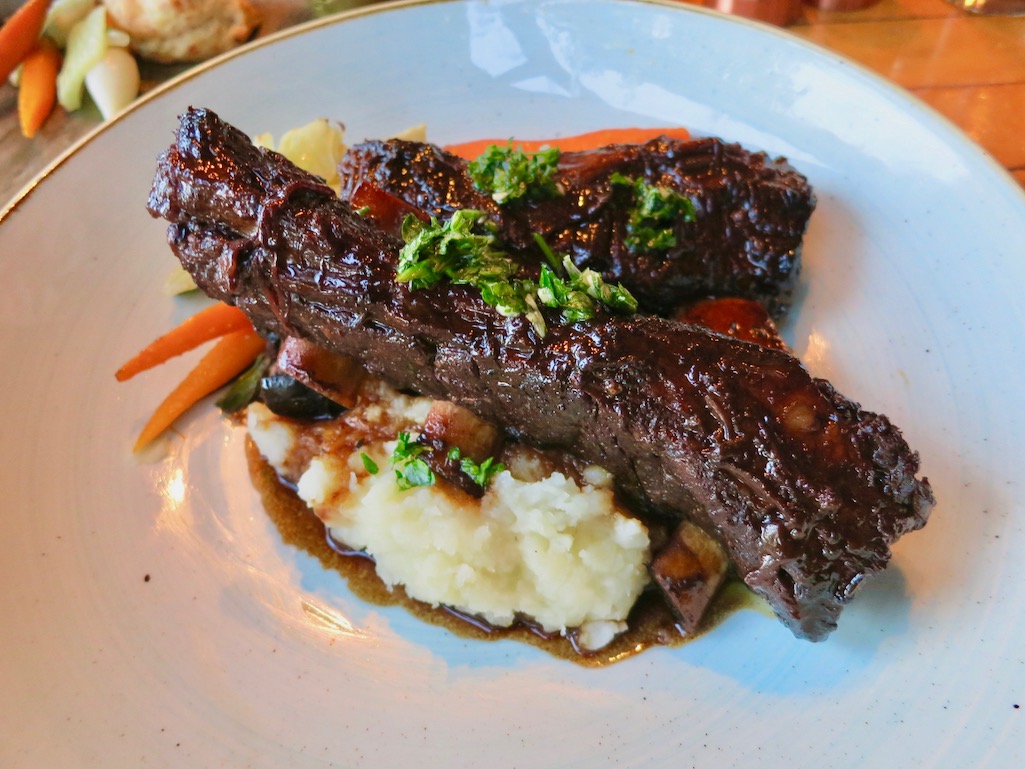 Be sure to start with one of their signature cocktails and sidle up to the well-designed bar with gorgeous views.   A must is the huckleberry lemonade created with Huckleberry Vodka made in Montana. Pro Tip: sit out on the balcony for a perfect open-air experience. Be warned! You will never want to leave.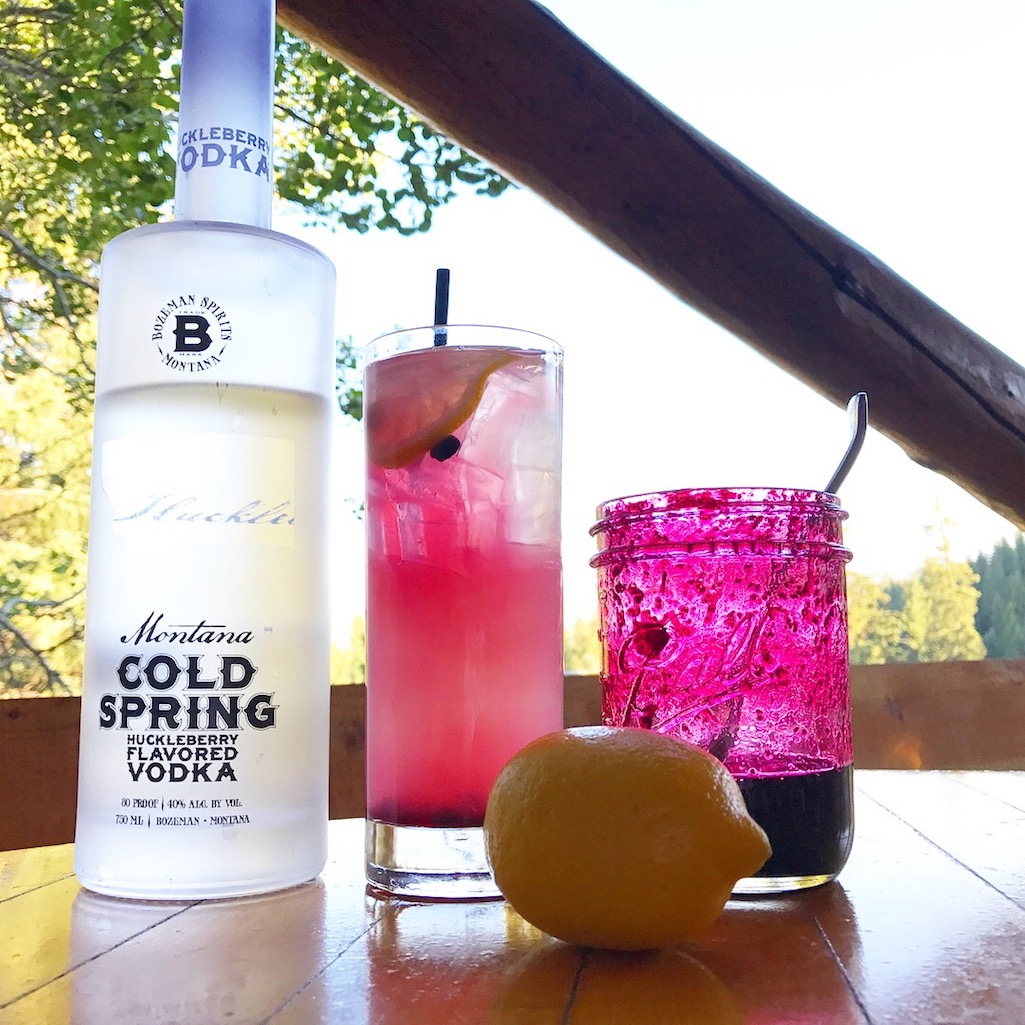 Livingston – Paradise Valley
You know we gotta love a former advertising executive who leaves Chicago to run a lodge in Livingston, Montana. It was a pleasure to meet Chip Hurt and reminisce about the old days in advertising and visit this latest venture. Pine Creek Lodge is not just another place to stay in beautiful Paradise Valley, Livingston, Montana. It's home to a bustling live music venue featuring local talent and a restaurant serving up some terrific grub.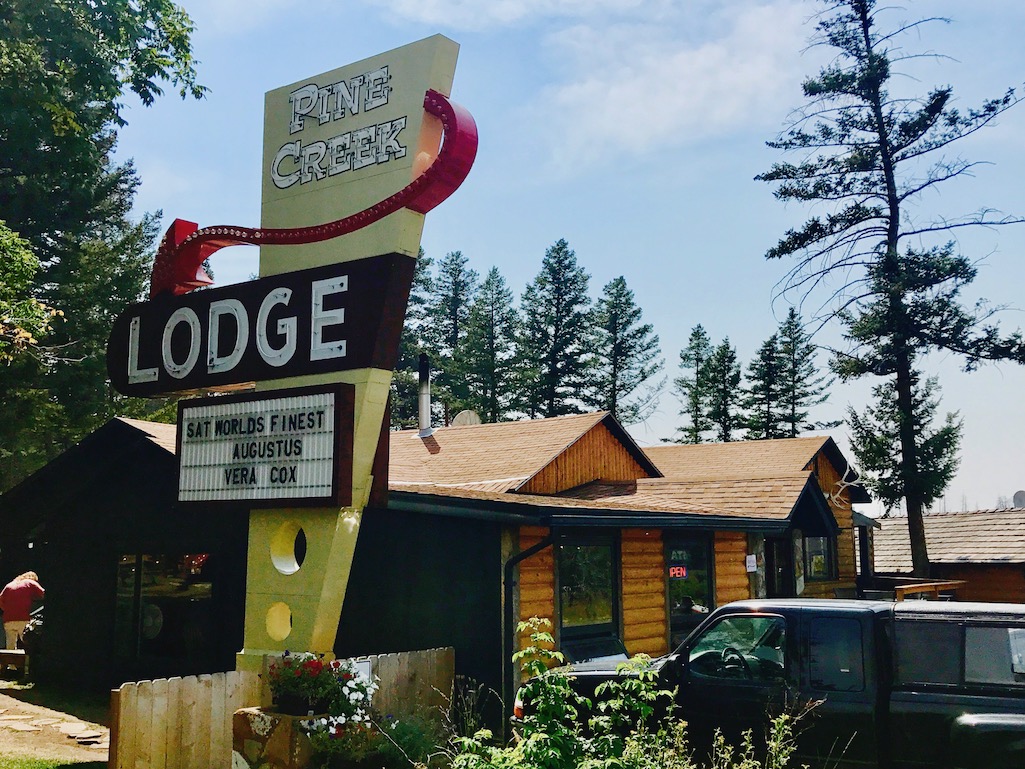 We visited for a great lunch but we heard from several locals that their brunch is outstanding. The menu lists rock and roll items like the Lollapalooza Burger, SXSW chicken sandwich, and even a Chicago Dog!!
We had the PCL Montana Wagyu patty topped with smoked cheddar, brown sugar bacon, and house-made pickles (we loved them!). You can also fill up with cheese curds, tots, wings, and mac n' cheese. There are also plenty of salads and other entrees to choose from.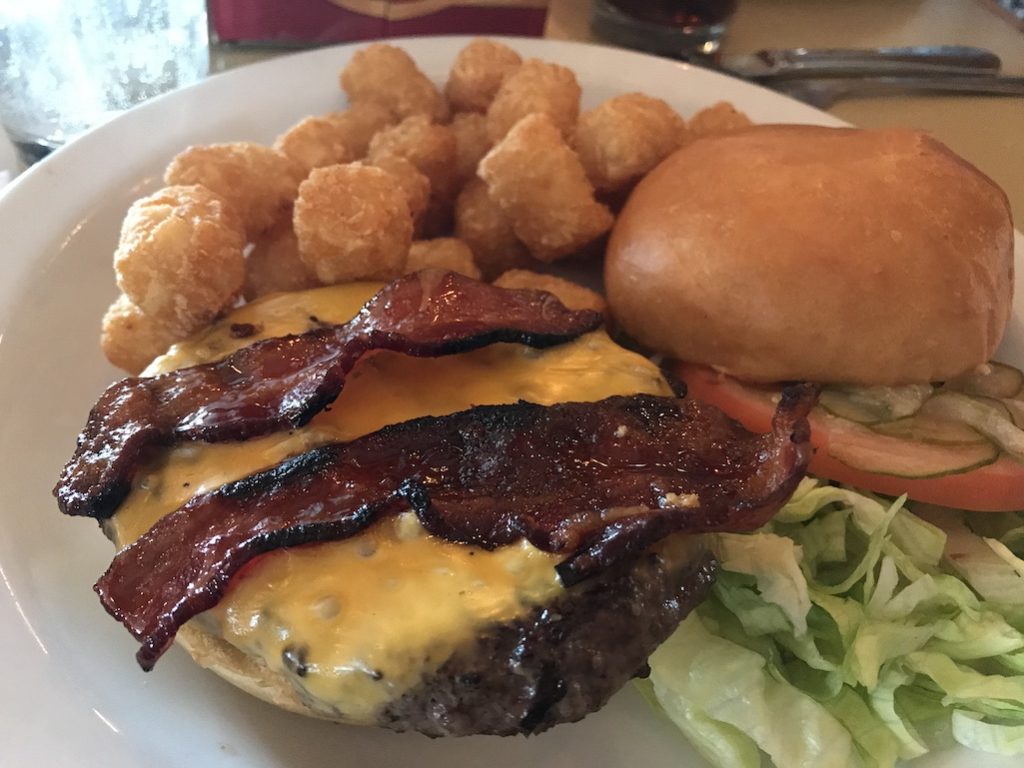 Lots to Eat in Livingston
While in Livingston we were lucky enough to have time to swing by Neptune Brewery. Not only do they have so many delicious craft beers but they also have what they call a beer-centric menu in their restaurant bar up front.
The menu of elevated bar food includes hand-cut Kennebec fries, mussels, calamari, edamame, and salmon croquettes. But don't forget the burgers, sandwiches, tacos, and very long nigiri, sashimi, and maki rolls. Every order coming out of the kitchen looked better than the dish before. We highly suggest a stop at Neptune Brewery for reasonably priced food ($4-$16) and great beer that is a memorable treat.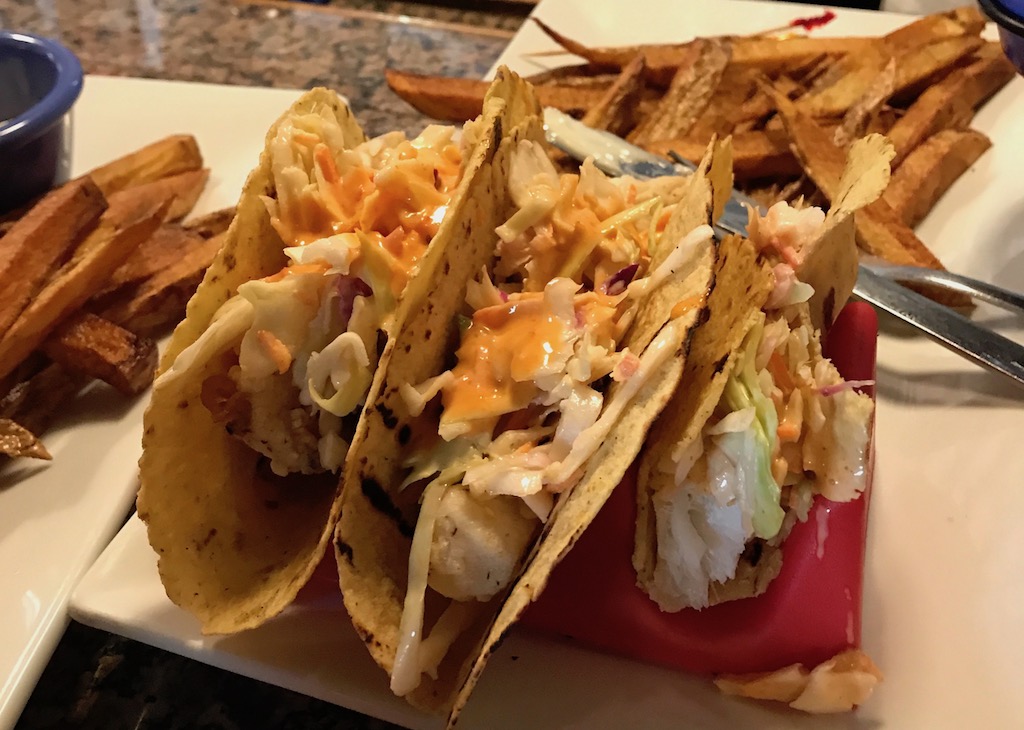 Chico may be the home of its own natural hot spring but it's also a Food Travelist's paradise featuring local food specialties and an unbelievable, exhaustive wine list. Just north of Yellowstone National Park, this unexpected find is a must-visit. Dine in the main dining room, the poolside grill, or the saloon (who doesn't love a saloon?).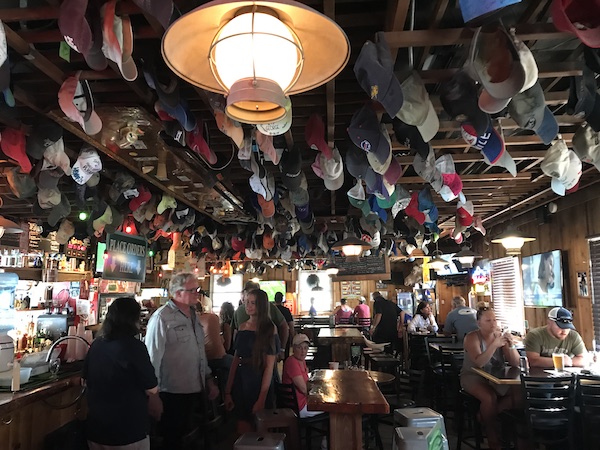 From burgers in the saloon to a full fine dining experience in the main dining room you'll simply adore the food at Chico. Click here for our full review of Chico.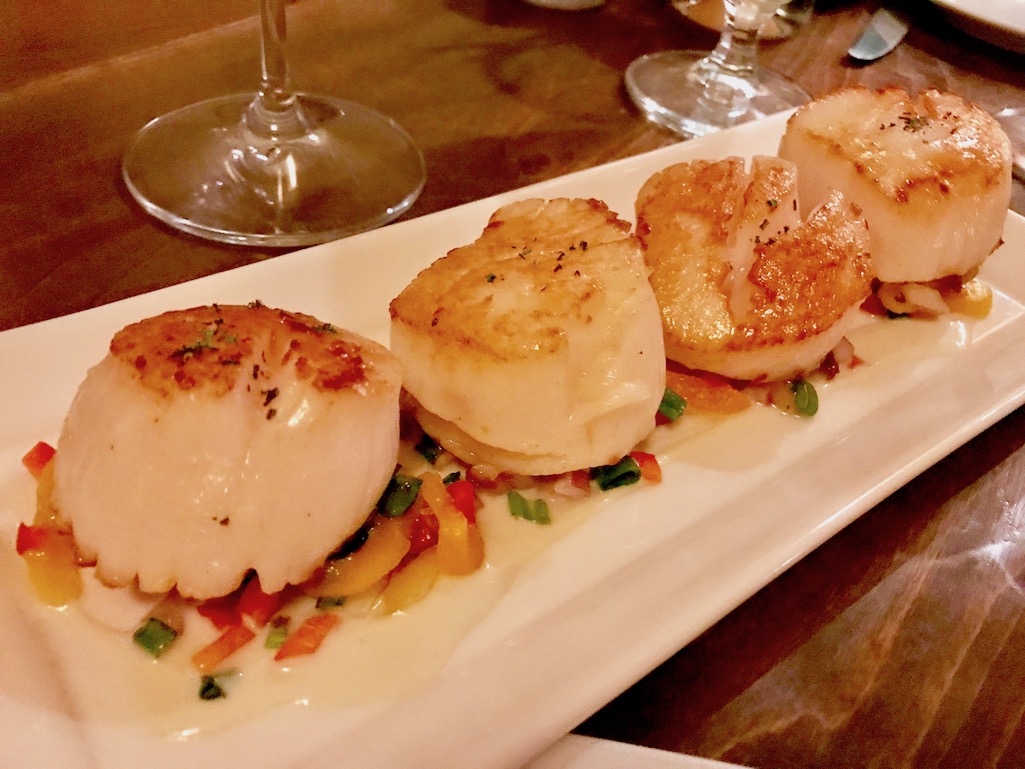 Big Timber
This small town of 1800 residents in the shadow of the Crazy Mountains serves up big food with their own local style.
While in Big Timber you'll want to visit the Grand Hotel Restaurant which is listed on the National Register of Historic Places. Serving up fine dining with locally raised meats and seafood that arrives fresh daily for lunch and dinner. There are unique and delicious chef's daily specials and if you're looking for snacks and bar food check out their fully restored 1890 saloon.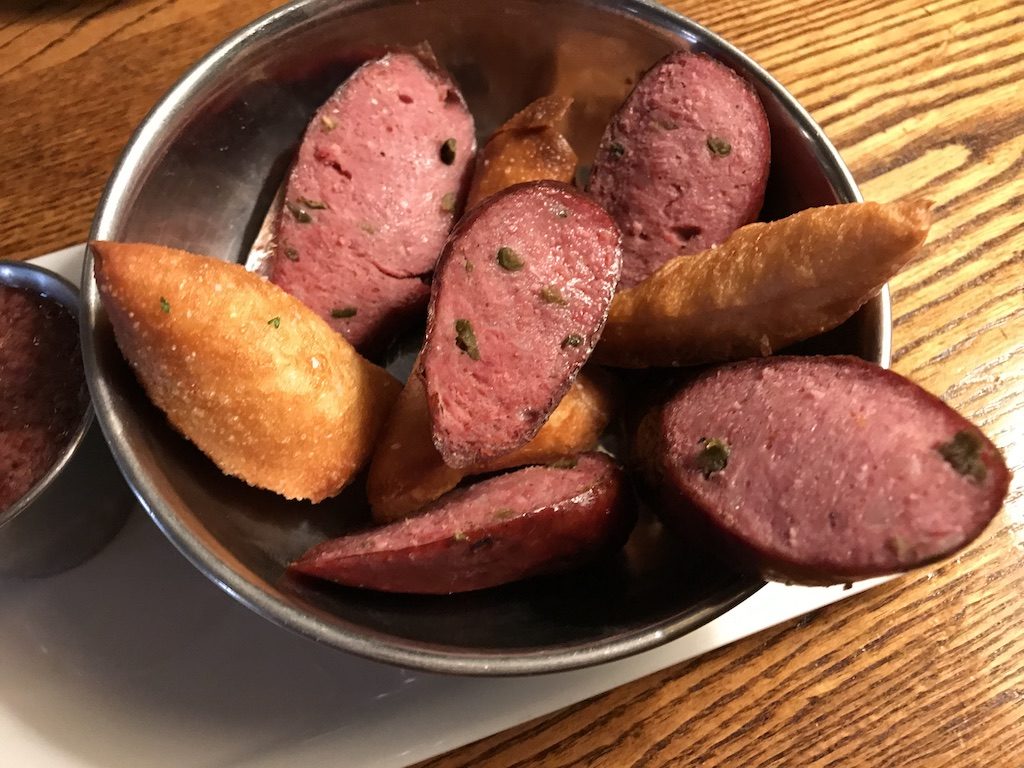 If you love bakeries (we know you do) check out the Big Timber Bakery. Eat in or take out to one of the many, many places nearby that you can hike and enjoy your food finds out in nature. It's family owned and you can taste the care that goes into the goodies.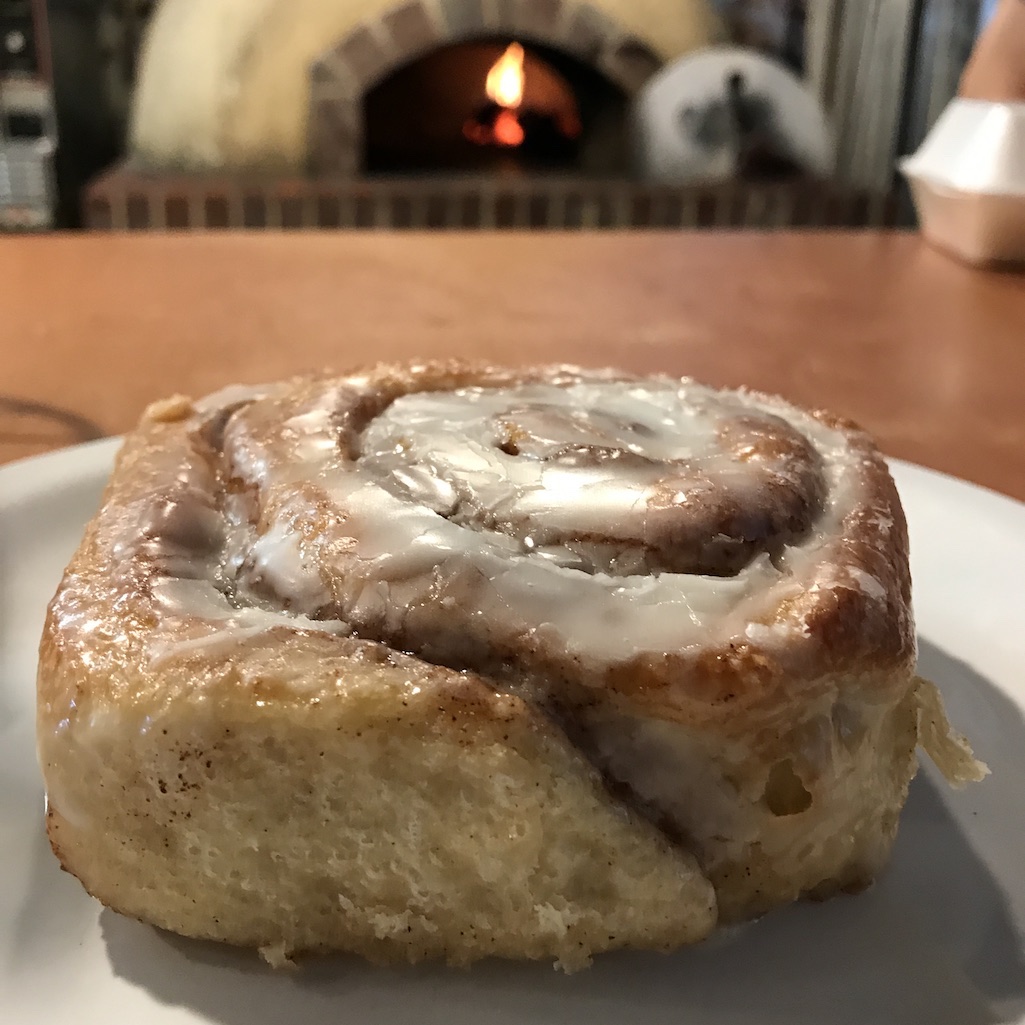 Big Lunches
Their sandwiches and cinnamon rolls are truly Big Sky country big. Just walk a couple of extra miles and enjoy every bite.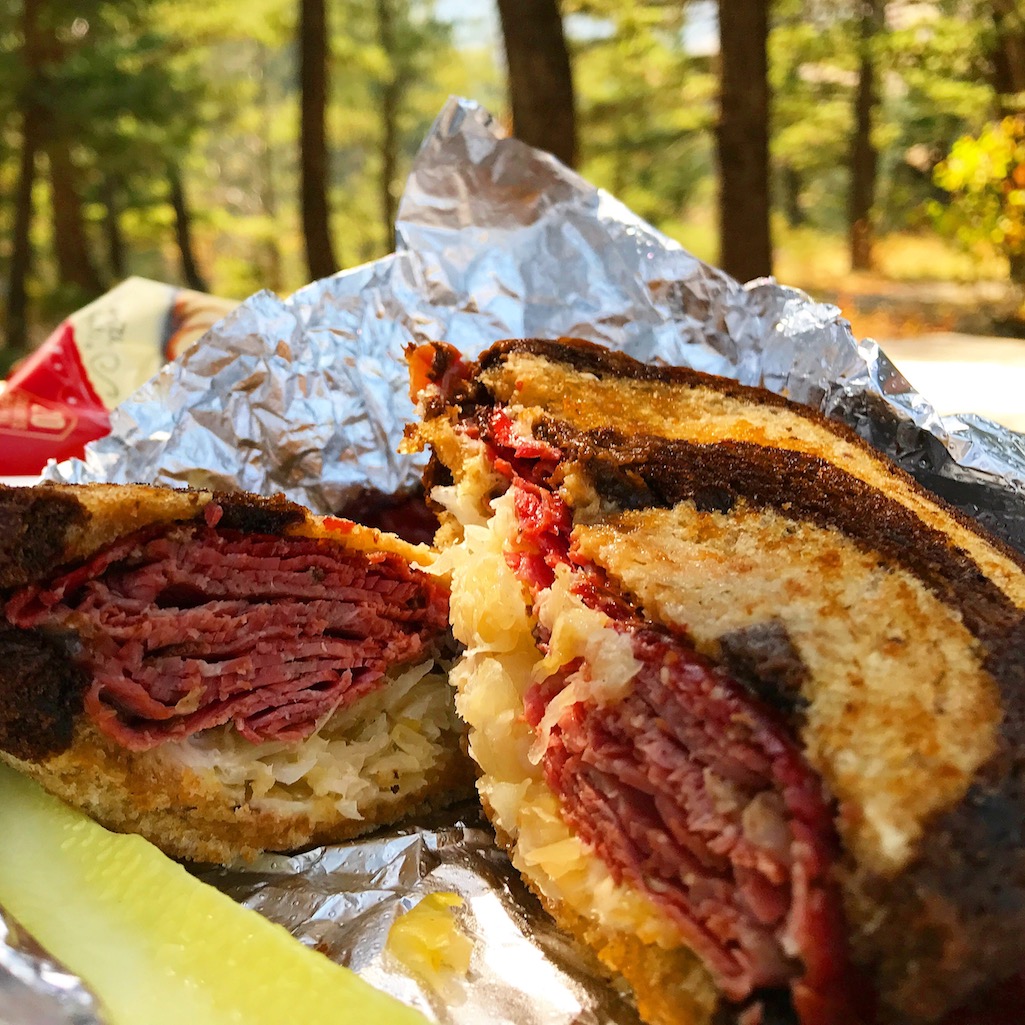 Another unexpected stop in Yellowstone Country is Tumblewood Teas. Being a tea lover I knew we had to make a quick stop. Fortunately, I was no newcomer to Tumblewood Teas. Chico Hot Springs and Day Spa and Homestead Bed & Breakfast both serve up Tumblewood Teas to their guests.  We're glad to see others supporting this local women-owned business.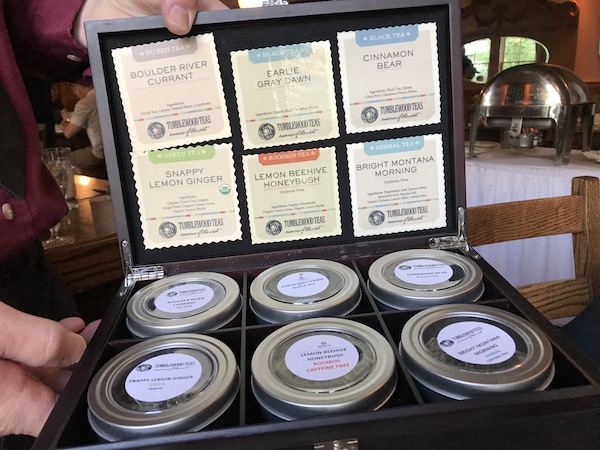 Tea Time
Little did I know I was in for a special treat when we had the chance to meet with the founders Riza Gilpin and Laurie Rennie while in Big Timber.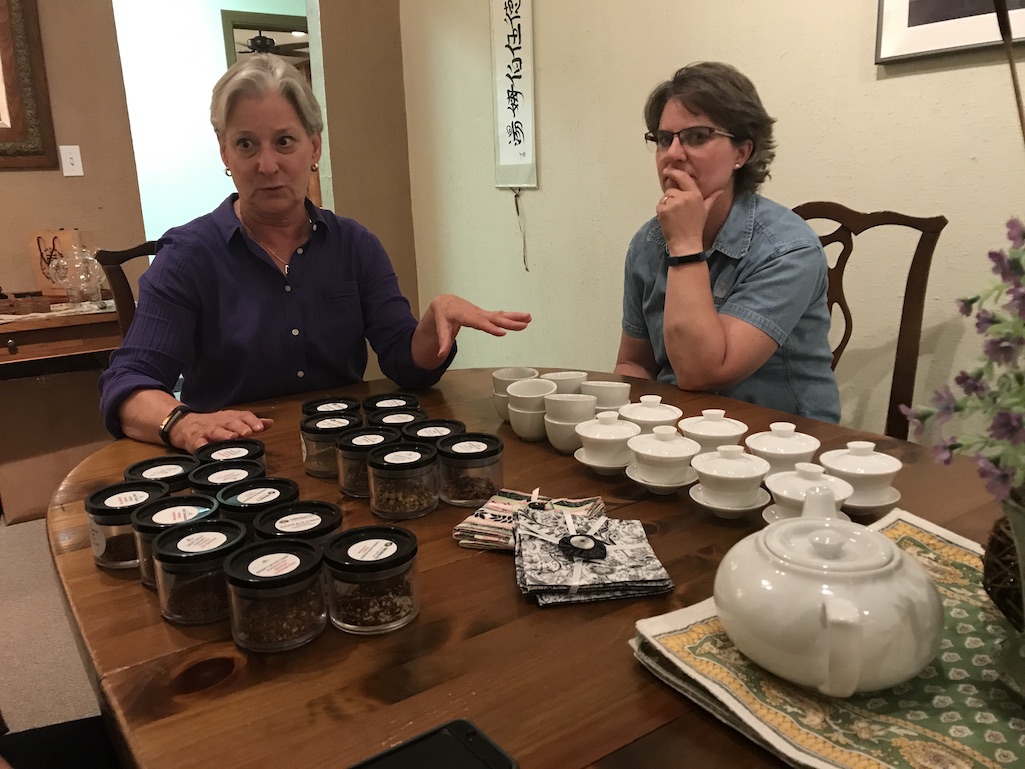 Founded in 2009, this women-owned business is offering up some really tasty teas. From some of the finest Pu'erh teas to custom blends like Bright Montana Morning, Cowboy Creamsicle (yes, it really tastes like a Creamsicle) and I'm Your Huckleberry, they are wonderful.
I have to confess that relaxing with these gals and talking teas was one of my highlights of Yellowstone Country. Be sure to go to their website and learn more about them and their tea collection. The good news is you can purchase them all online at TumblewoodTeas.com.
Bozeman
Although we didn't get to spend much time in Bozeman, we can tell you that we'll definitely need another visit to this blooming community. Walking through the quaint downtown strip and seeing everything that's going on makes us yearn for more. This is no ordinary college town.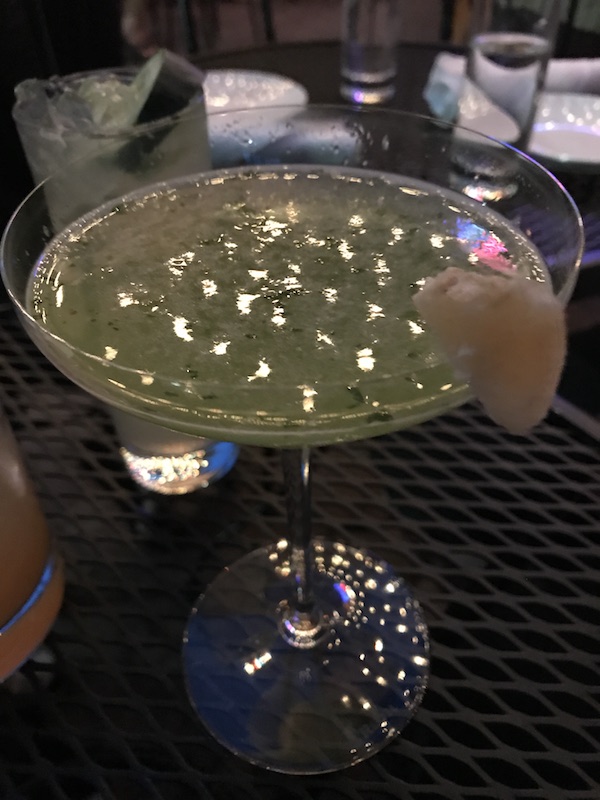 After a long day, we were lucky to get in a little time to enjoy wine, cocktails, and food at Plonk Wine. Although the wine list is impressive the cocktail program is also well worth a look. We sat out on their magical patio and were immediately transported to another place. Gardens, twinkling lights, and artworks make you feel like you are in your own backyard, but someone else is doing the serving!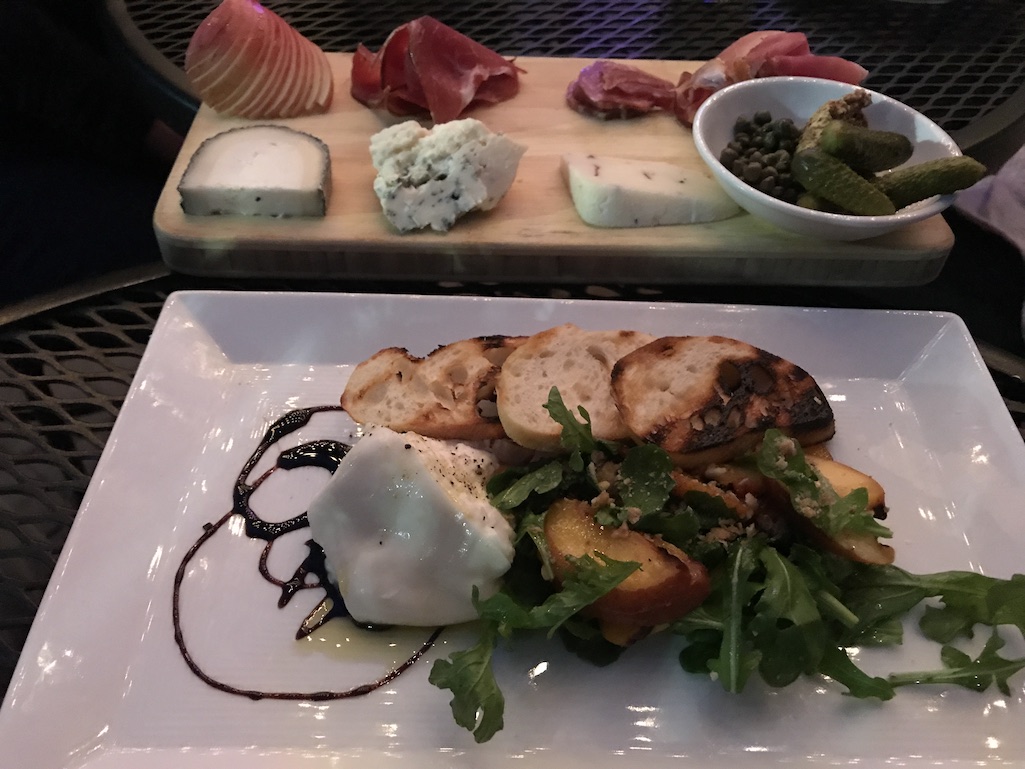 Our last treat in Yellowstone County was breakfast at Jam! in Bozeman. Breakfast is served all day at this popular and bustling spot. After you've finished your cruise down Main Street stop in for a luscious breakfast or lunch. Some typical dishes with unique twists make it difficult to choose what to order. May I recommend the trio of Benedicts? You can choose what appeals to you to make your own selection but I went with the Chicken and biscuit, crab cake, and Mia Benedict Italian. All were delicious, and the Mia Bene was ridiculously good. House-made grilled country bread crostini, roasted and charred tomato, fresh mozzarella, balsamic reduction, and fresh basil. How does that sound? I thought so!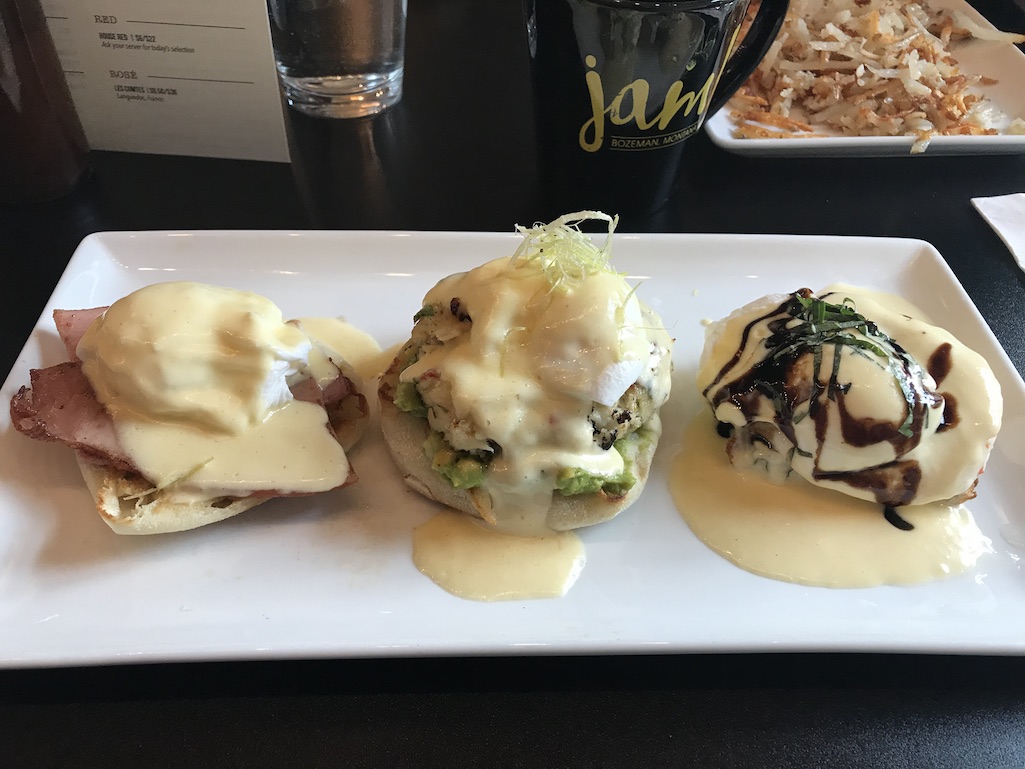 Snacks and Treats
One of the things most travelers seek out in new destinations is ice cream. Montana's claim to fame is Wilcoxson's. Our host swore that we needed to try Wilcoxson's huckleberry ice cream sandwich. On our journey, we searched high and low for this darn ice cream sandwich. Along the way, I tried Wilcoxson's huckleberry ice cream bar (really good covered in dark chocolate) and Wilcoxson's huckleberry ice cream (pure research). Finally, we found the elusive ice cream sandwich in Big Timber. It didn't disappoint. So be sure to try this local taste treat during your travels.

Sometimes locals have favorites that may not be hyper-local but are favorites nonetheless. This is the case with Dot's Homestyle Pretzels. Made in North Dakota they were recommended by everyone and may be the most addictive pretzel we've ever had. Dot's "gourmet" seasonings will have you eat entire bag before you know it. Available at most groceries stores and you can also get Dot's Pretzels on Amazon too.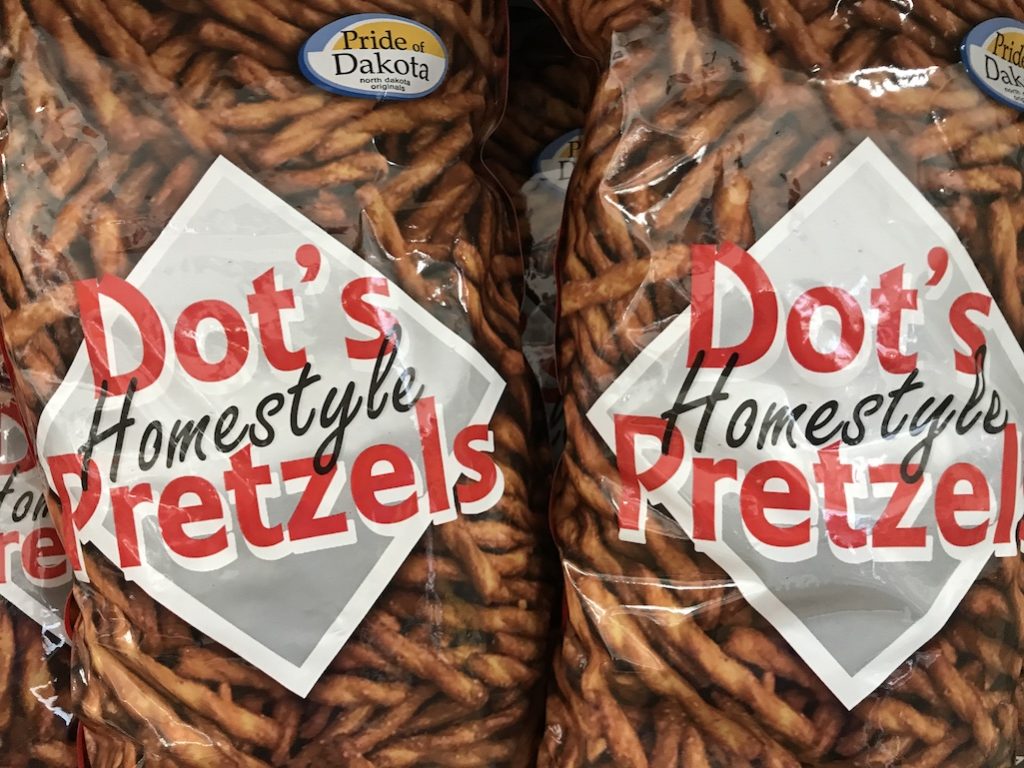 Clearly, these spots and dishes are just the tip of the iceberg when it comes to eating and drinking in Montana's Yellowstone Country. Next time you're thinking about heading out to the "old west" in Montana be prepared to bring your stretchy pants and eat lots of delicious meals and great snacks too!
To learn more about the Yellowstone Country in Montana and plan your visit check out their website visityellowstonecountry.com. 
If you've been to Yellowstone Country please share your favorite spots with us in the comments below.
Pin For Your Next Food Travel Destination!