Greeks and people all over the world love the classic street food gyros pita. Some of the best Greek gyros we've had were in Paris! Traditional Greek gyros come from a combination of meats put together on a vertical spit that is then sliced off. But you can easily make homemade gyros with a little creativity and some good spices. You can also make chicken gyros, pork gyros, or use beef, lamb, or even veggies with our flexible gyro recipe.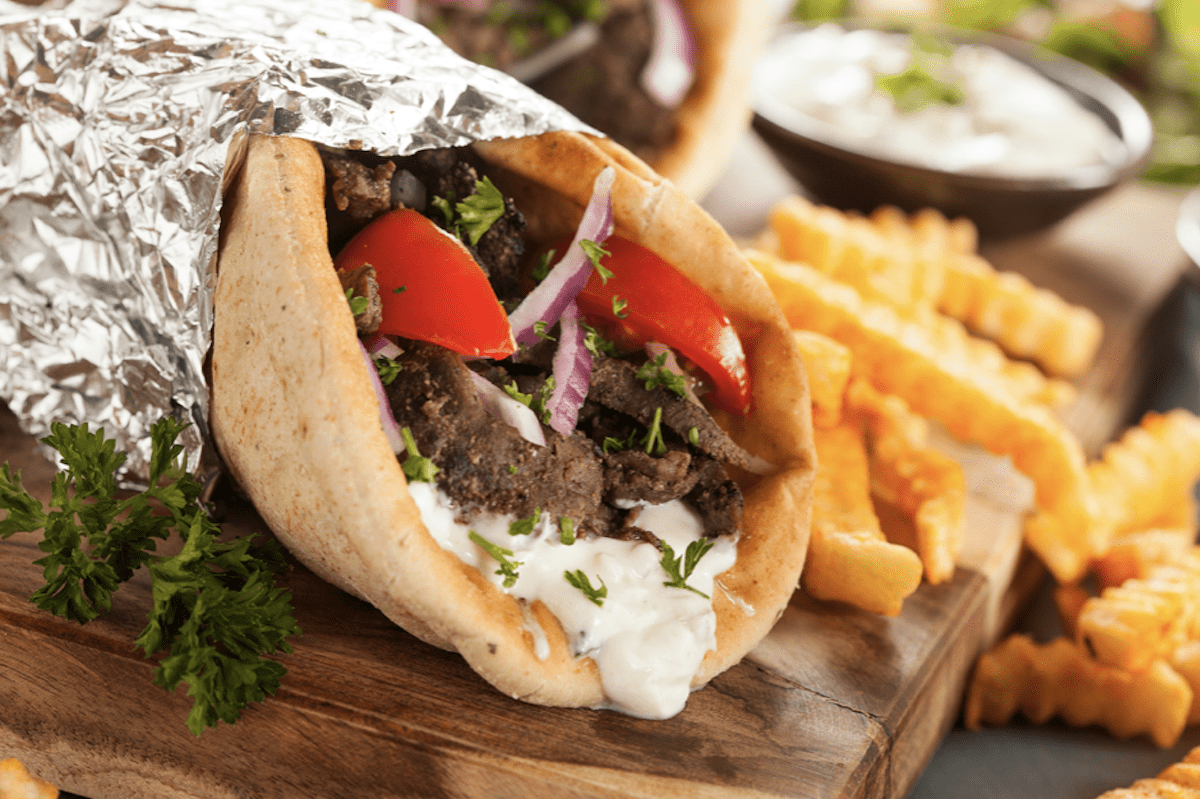 Shawarma vs Gyro
Sometimes you might like a little different taste, so you can shift just a little to create shawarma ingredients. The question of shawarma vs gyro really amounts to different shawarma spices. We'll give you some combinations for both a gyro recipe and shawarma ingredients so you can make one or both whenever you like.
To make it super easy for you, we skip using a marinade and rely on spices to flavor your main ingredients. We often find that we may have some leftover meat like pork or chicken that we can simply spice and heat to make a crispy yummy chicken gyro or pork gyros for a quick, easy and delicious leftover meal.
Traditional Gyros
Traditional Greek gyros pita sandwiches are often served with a tzatziki sauce like the one we showed you with our Keftedes Greek meatballs recipe.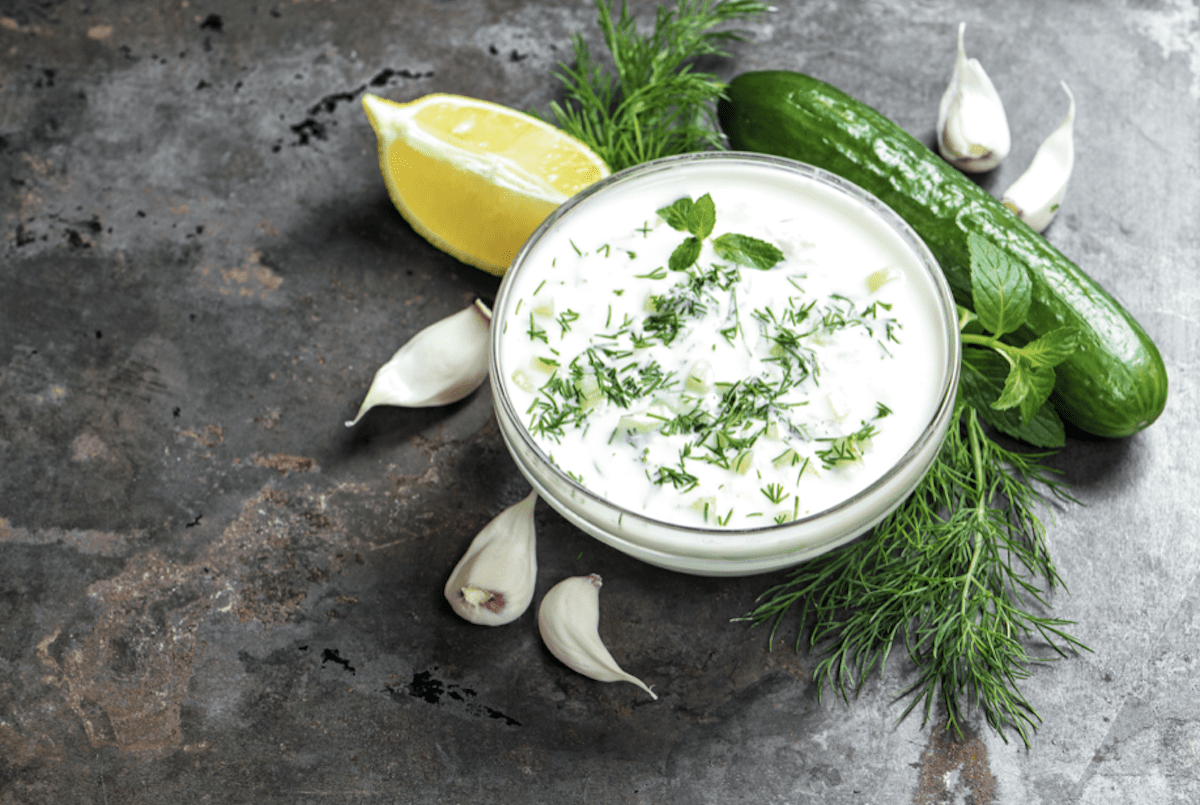 If you want to change gyros pita into shawarma, using some tahini sauce instead will help finish it off right. Tahini is a ground sesame paste. If you don't have any tahini on hand, you can substitute a little hummus and that will taste great too. Or, you can always just use some tzatziki sauce. It'll be our secret.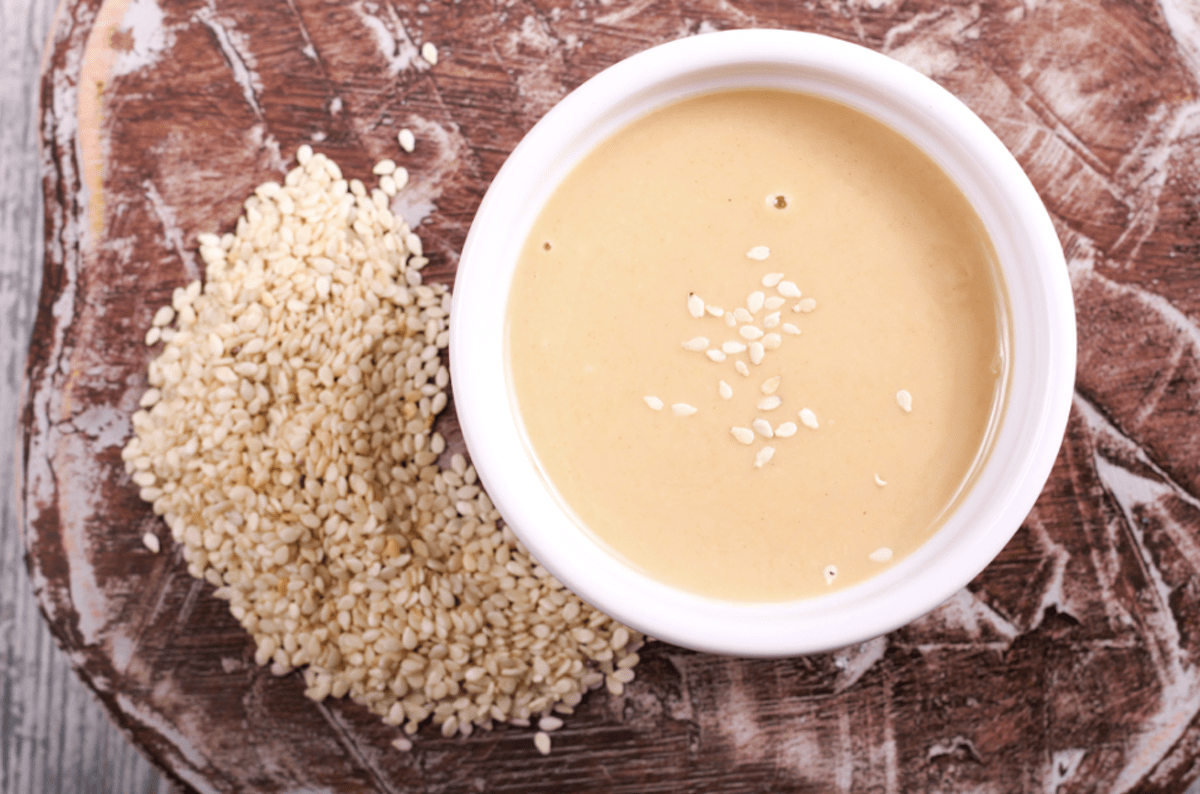 Eat Your Veggies
For vegetarians, you can spice your veggies with the same seasonings, shawarma vs gyro. The spices you choose will give your veggies those delicious Mediterranean flavors. You can also use any veggies you have on hand to top your gyros or shawarma. Tomatoes, onions, cucumber, lettuce, mixed veggies of all sorts go great. Use whatever you like or have available.
And, if you don't have pita bread, you can use a tortilla or wrap to make a gyros wrap or shawarma wrap sandwich instead.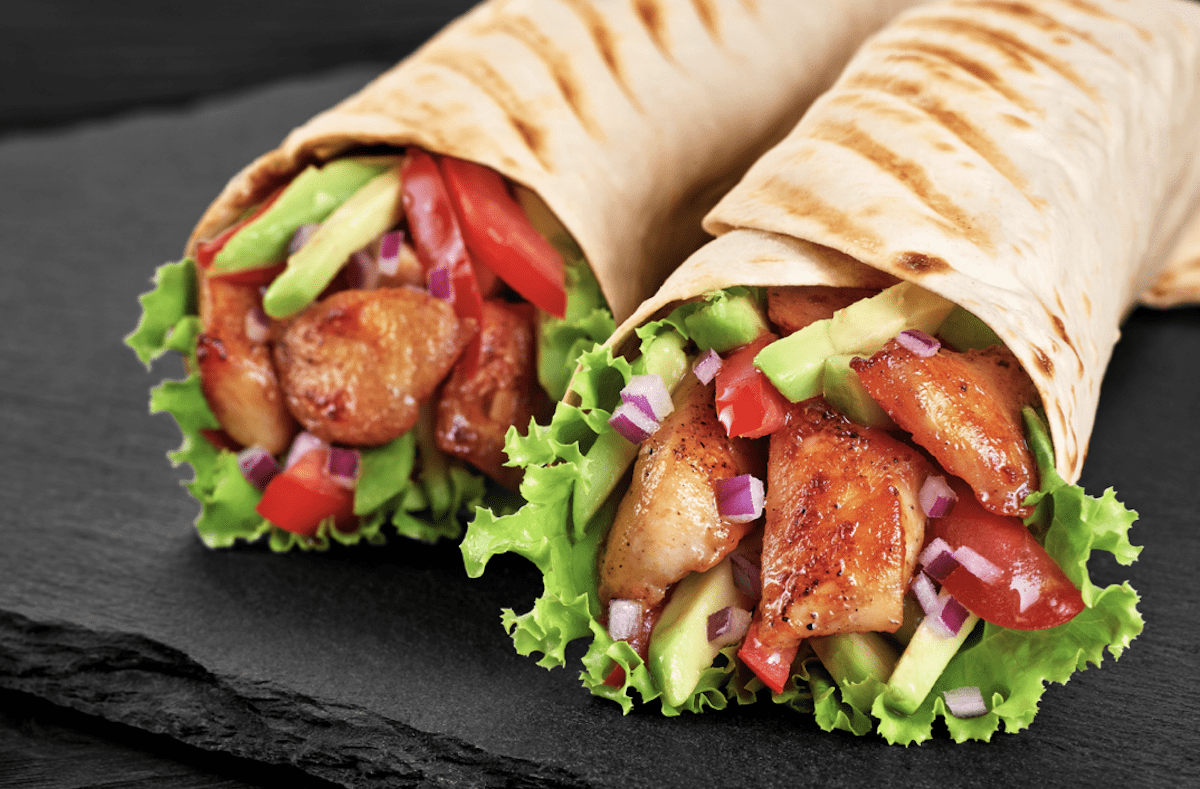 If you want to cut down on the bread, just tear a pocket pita in half, the whole round way, and use it to place your Greek gyros or shawarma ingredients on top.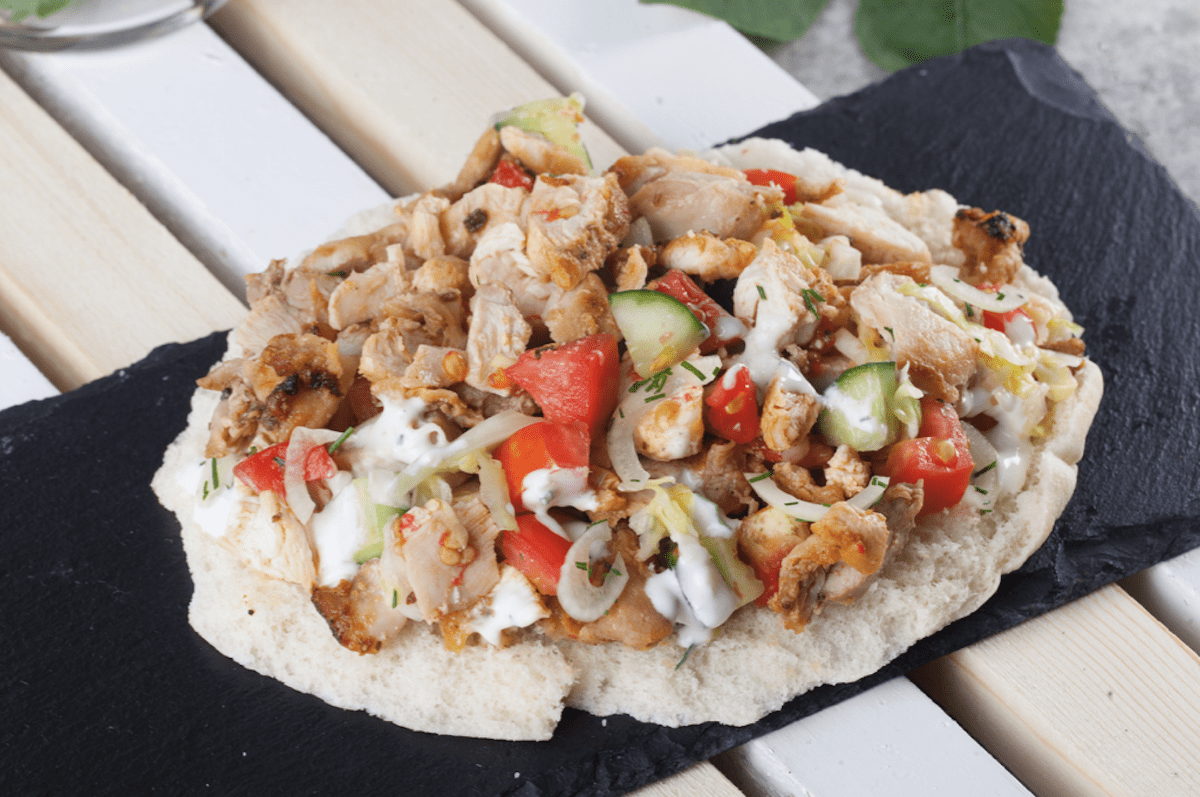 Or skip the bread altogether and make a delicious gyro or shawarma platter.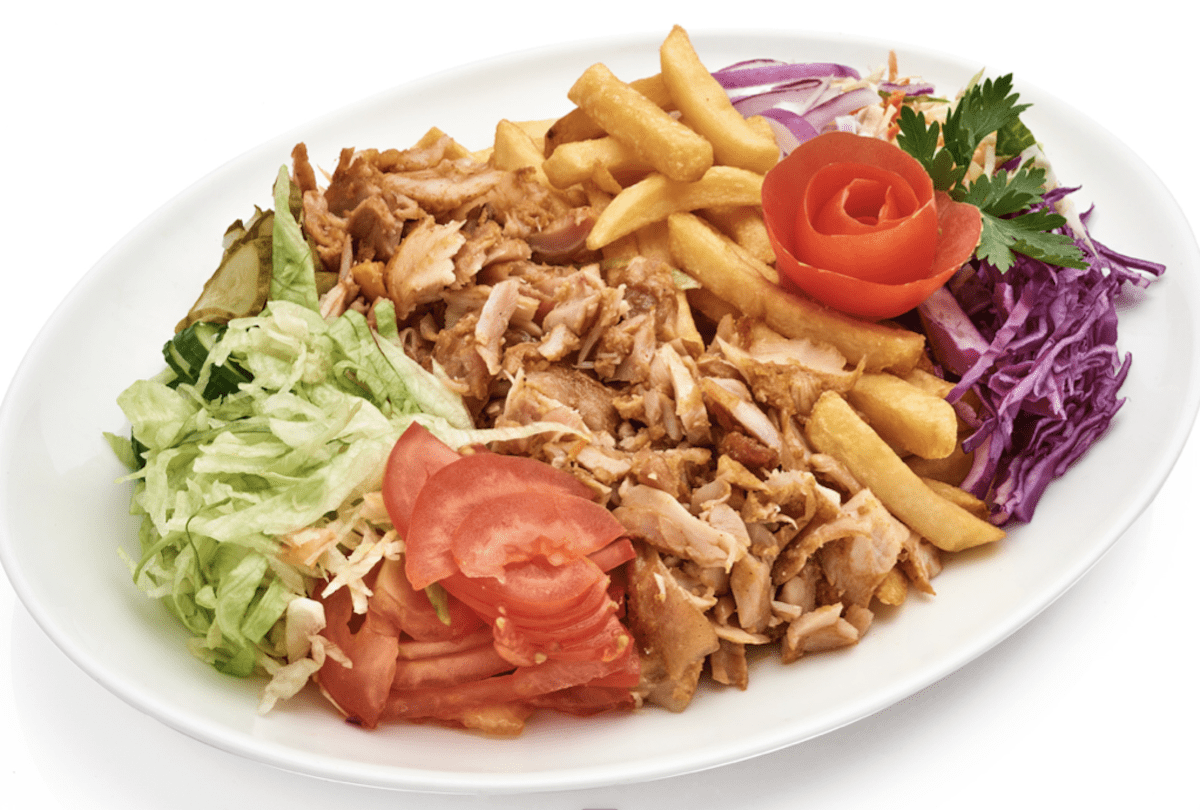 We learned a special treat in the Latin Quarter of Paris from Mason Du Gyros. Extra Pita Greek is a gyros pita that comes with French fries stuffed inside along with everything else. If that's something that appeals to you, give it a try. You won't be disappointed!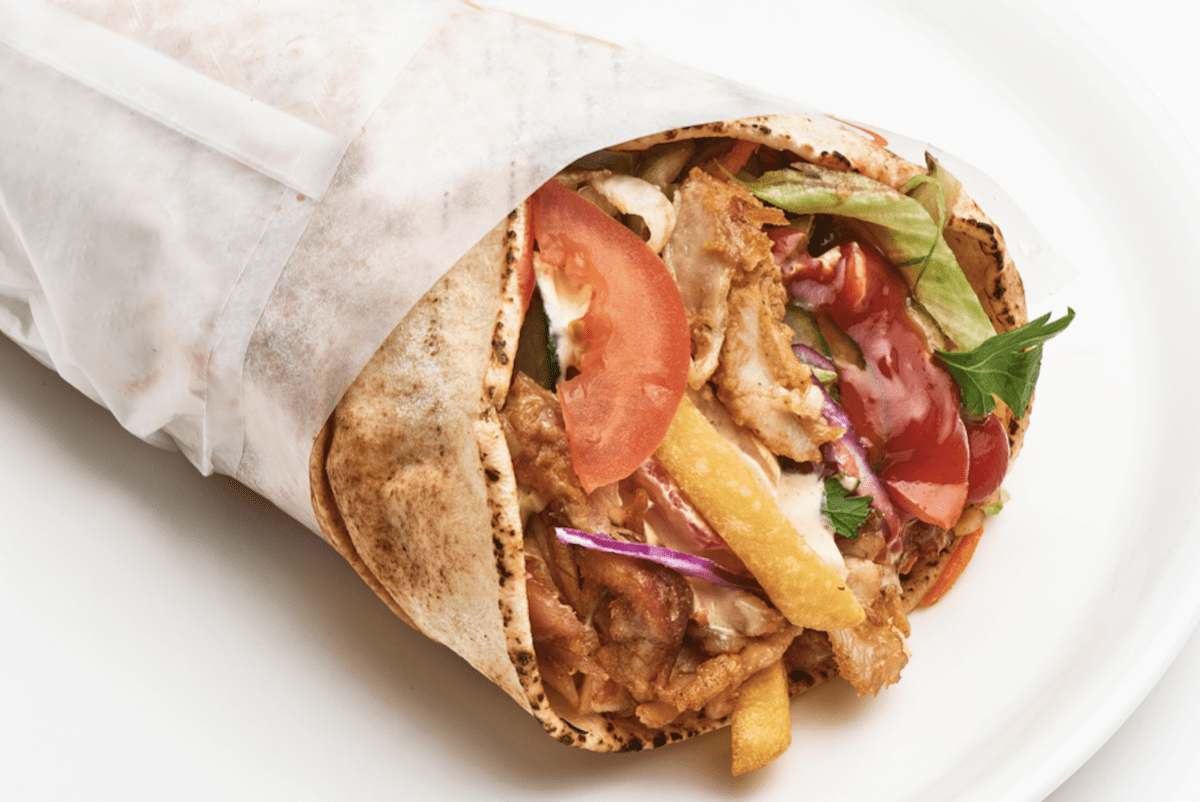 Homemade Gyros
Homemade gyros are much easier than you may think. Our gyro recipe goes for the basic flavors saving you tons of time and ingredients to use what you have for a tasty meal. We'll show you a quick and easy way to make tasty Greek gyros.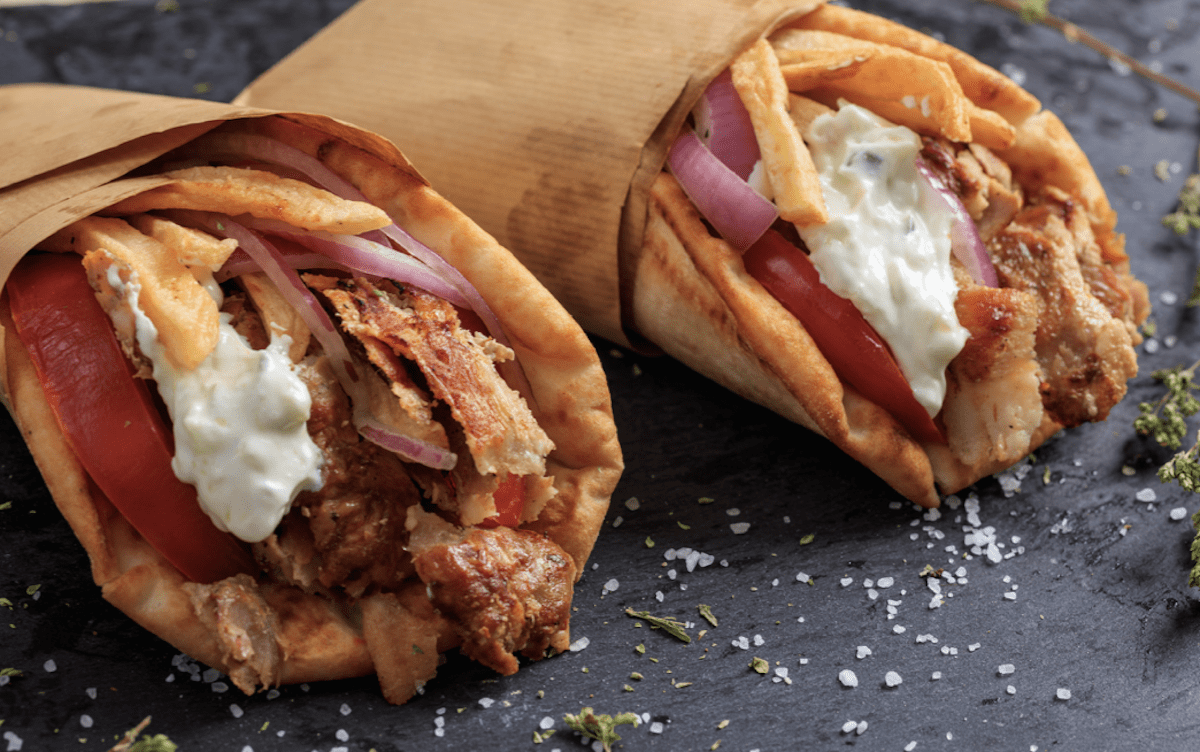 Make Your Choice
We'll also show you how to make shawarma just by changing over to shawarma ingredients and shawarma spices with small changes.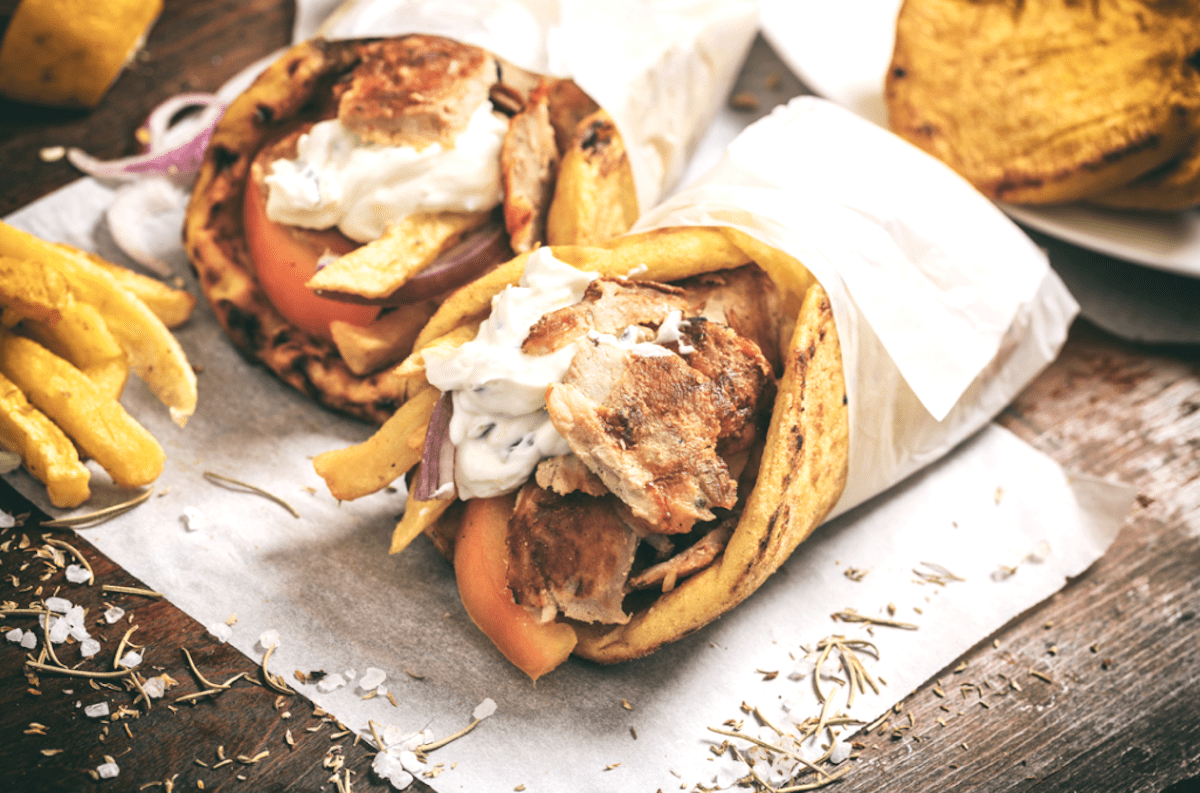 Chicken shawarma is a favorite recipe and a great way to use up some leftover rotisserie chicken.
Gyros pita is a crowd-pleaser and an easy way to make a fast meal that tastes like it took much more time.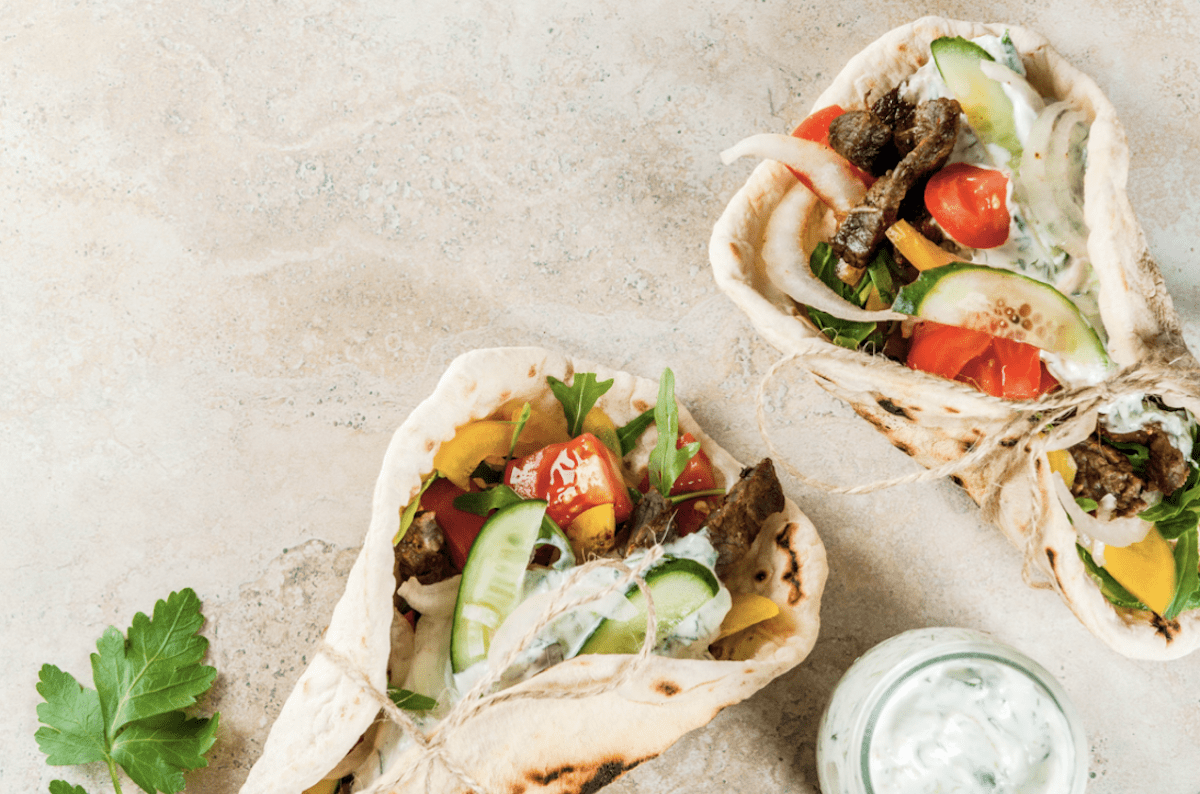 Shawarma Or Gyros Pita
This recipe is more of a guideline than a specific recipe. Use whatever meat or veggies you have on hand.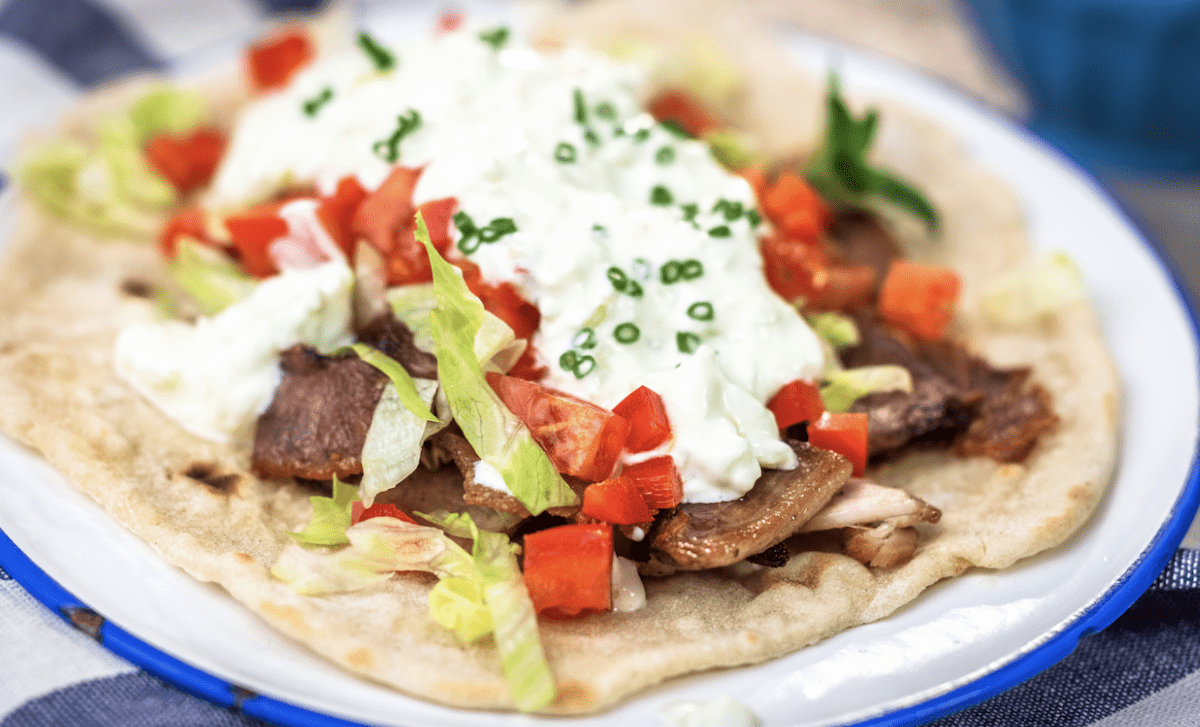 Ingredients And Greek Gyros Spices
1 pound of meat or vegetables, sliced, cubed, or ground meat
Extra Virgin Olive Oil for cooking meat or vegetables
Pita bread, tortilla, wrap or fresh veggies on a platter
Tzatziki sauce
For the spices, use 1 teaspoon each of the following dried herbs and spices:
Granulated garlic
Granulated onion
Oregano
Marjoram
Rosemary
Parsley
Paprika
Ground pepper to taste
Shawarma Spices
If you're going to make shawarma vs gyros, use this spice combination instead:
1 teaspoon of each of the following:
Ground allspice
Ground cinnamon
Dried parsley
Ground cumin
1/2 teaspoon ground ginger
2 teaspoons ground coriander
1/2 teaspoon ground turmeric
Ground pepper to taste
Tahini sauce for serving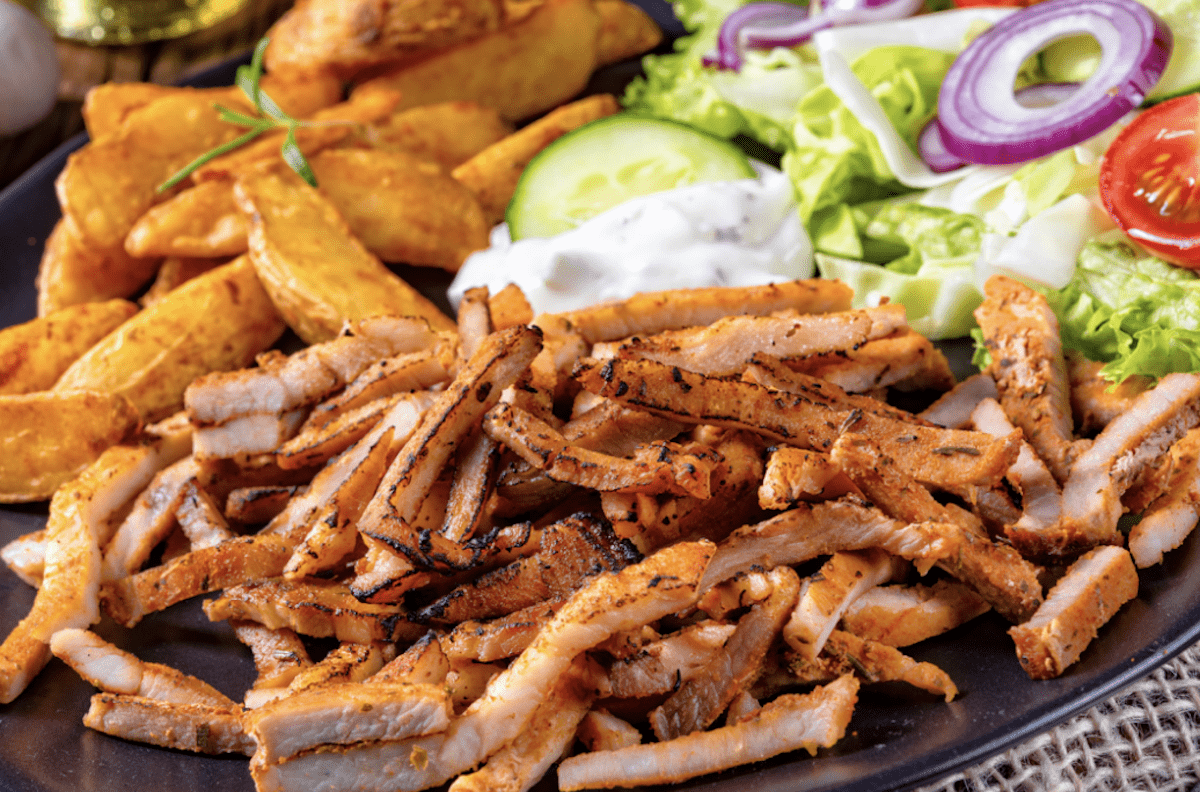 Directions
Make your spice mix and put it into a plastic bag. Then slice or cube your meat and put it in the plastic bag and massage spices into the meat. This works whether your meat is fresh or pre-cooked. We like to slice ours thin so some get a little crispy on the outside. Add a little olive oil to the spice mix to help it stick to the meat. Do the same if you are cooking vegetables.
Heat oil in a skillet on medium
Add seasoned meat or vegetables to skillet and stir fry until cooked all the way through.
Warm pita in the oven.
Place cooked meat or veggies in the center of pita. Top with tomatoes, onions, feta, tzatziki, or other veggies of choice for gyros pita. Top with veggies and tahini or hummus for shawarma.
Fold sides of pita to the middle and wrap in foil or parchment or serve flat or on a platter of fresh veggies, as you prefer.
Easy Shawarma Or Gyro Recipe
That's pretty much all there is to this easy gyro recipe. Play with it based on the ingredients you have and like. We'd love to know whether you prefer shawarma vs gyros, or if you're a fan of both, like us.
For other easy recipes with an ethnic twist, try our Cheese Quesadilla Recipe,  Traditional Cuban Rice Moros Y Cristianos, and Easy Shakshuka Recipe.
And don't forget to catch our daily Facebook videos where we show you how to make these recipes and give you even more ideas. Just follow @FoodTravelist on Facebook and share your requests!
Pin to your favorite recipe board on Pinterest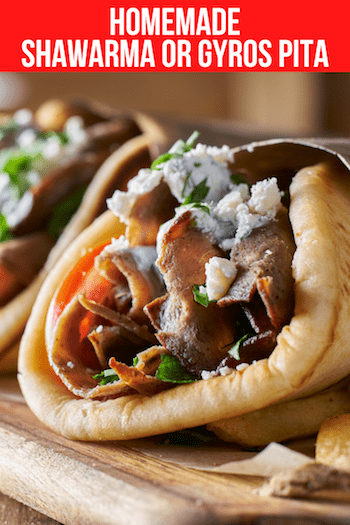 .