Cheese Quesadilla Recipe + Quesadilla Ideas
This cheese quesadilla recipe is one of our go-to meals when we're looking for something tasty and quick. It's simple to make and can be done in 1o minutes or less if you're starving or on the run.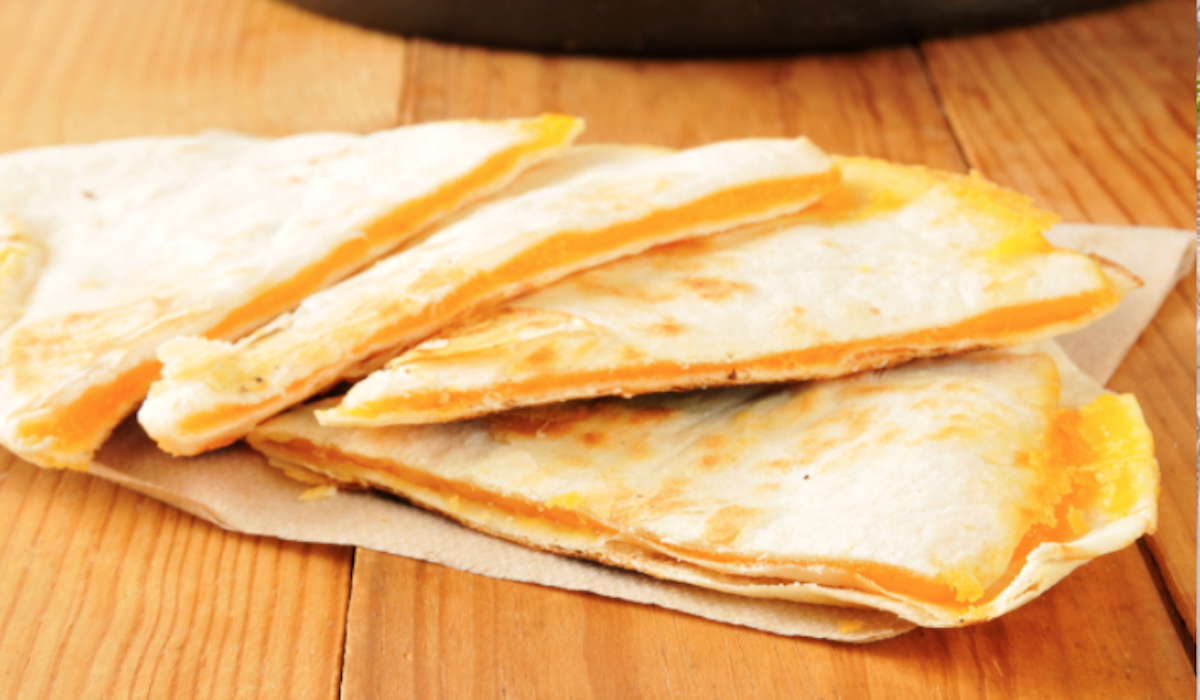 Cheese Quesadilla Recipe
Of course, a basic cheese quesadilla recipe is just the beginning. We have tons of ideas for you to make the quesadilla of your dreams. You can add whatever ingredients you want on the inside and add your favorite toppings as well.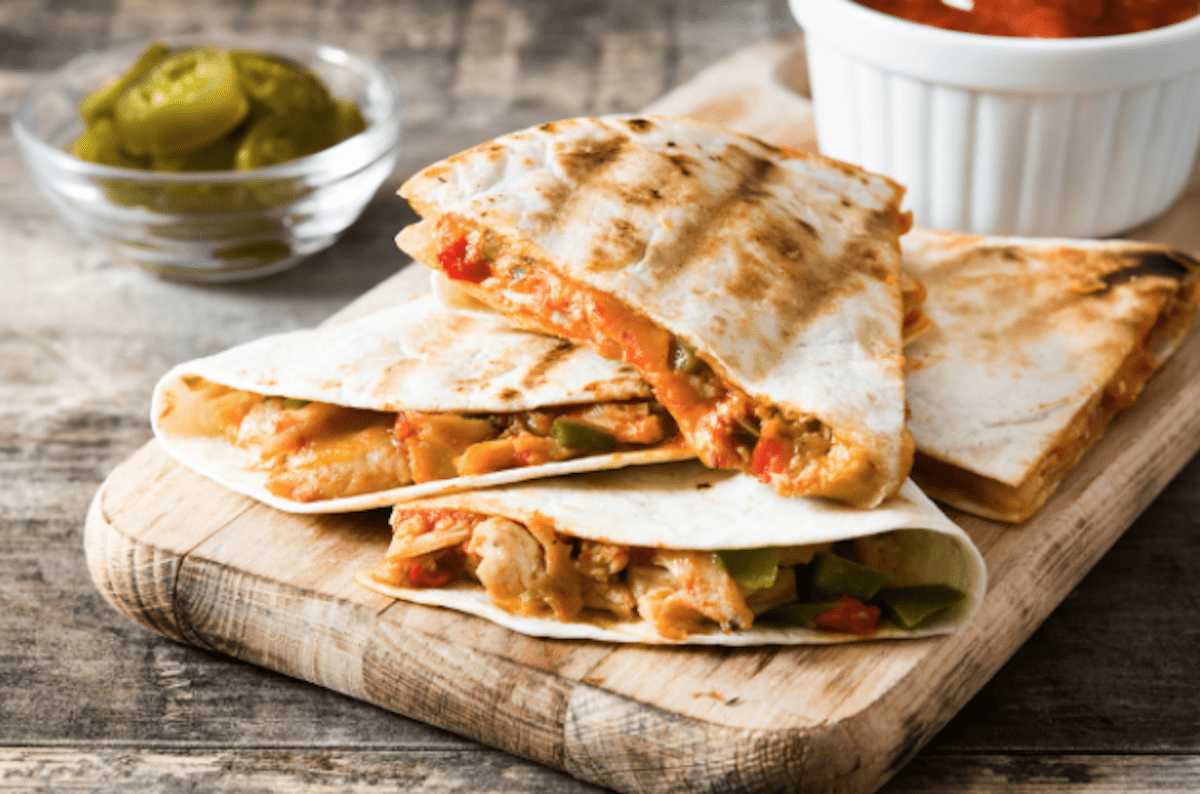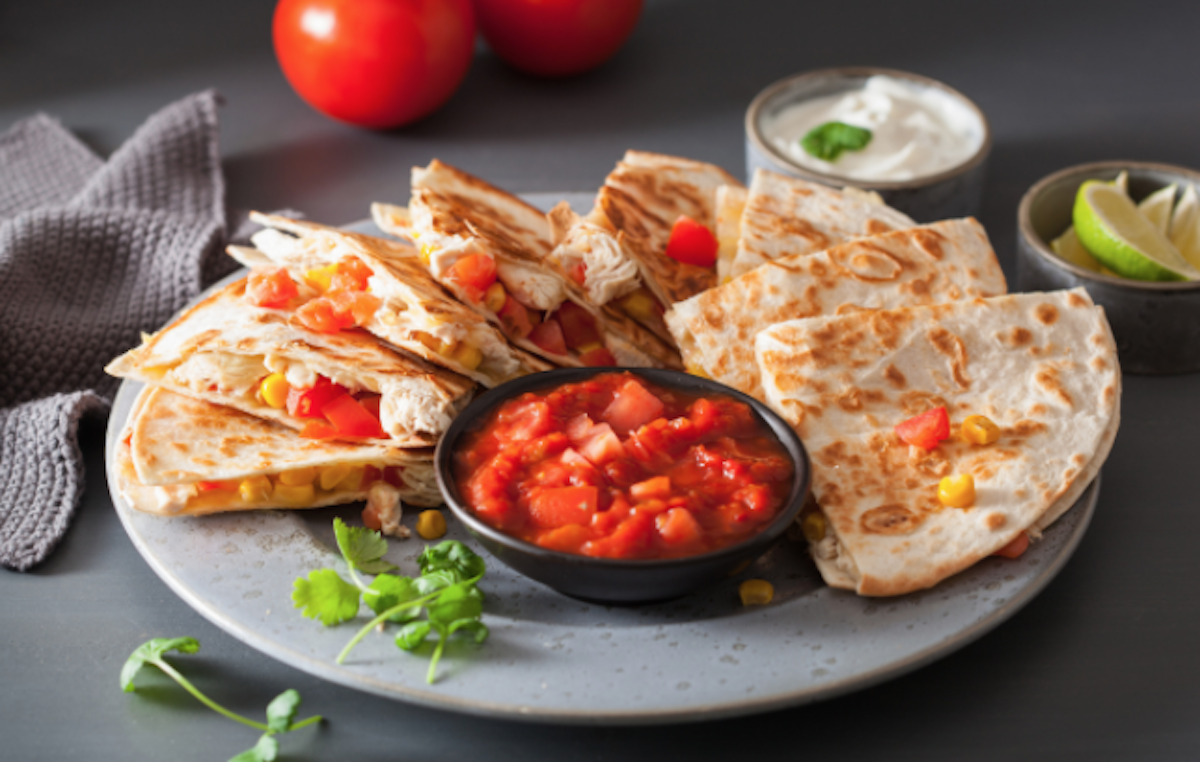 The process of making the quesadilla is quite simple. You'll just need to be a little patient to let the cheese melt. Here is our quick cheese quesadilla recipe that you can make right on your stove.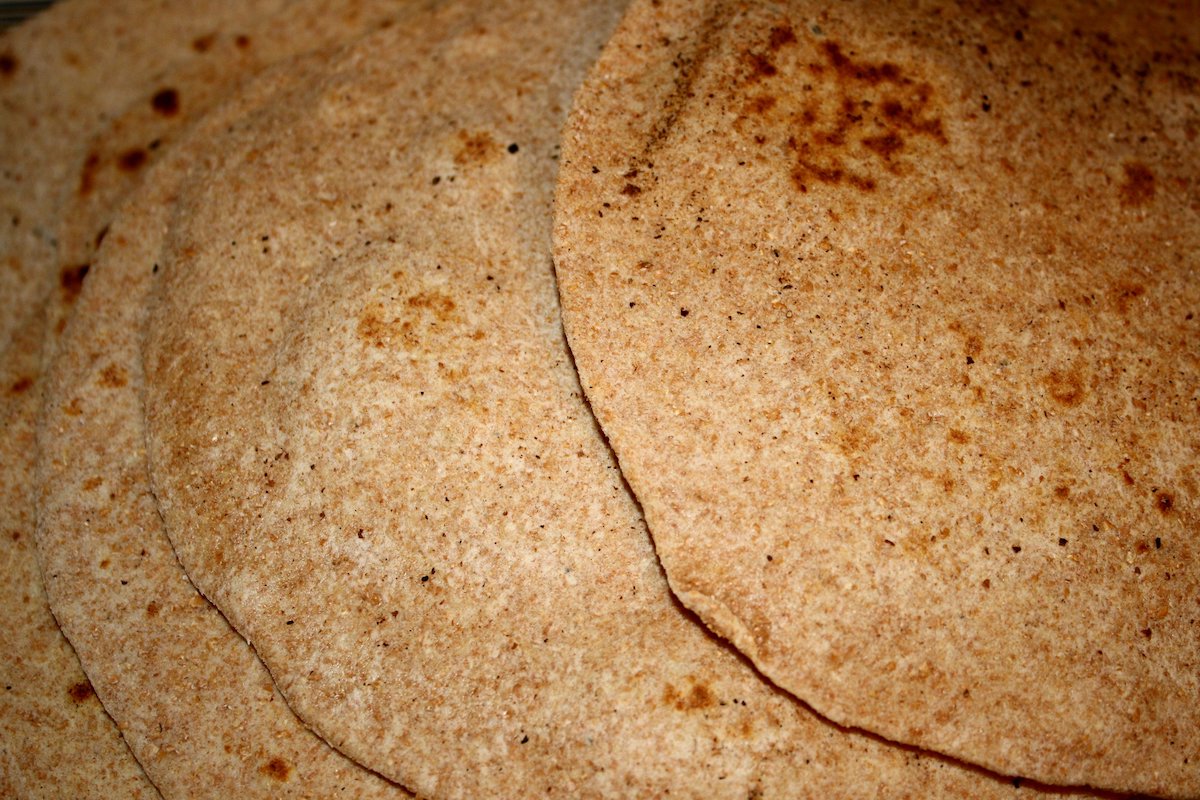 Ingredients
1 large flour tortilla (whole wheat, regular, gluten-free, vegetable wrap)
Grated cheese or a blend of your choice (cheddar, jack, mozzarella, gruyere, queso blanco, etc.)
1 teaspoon extra virgin olive oil per quesadilla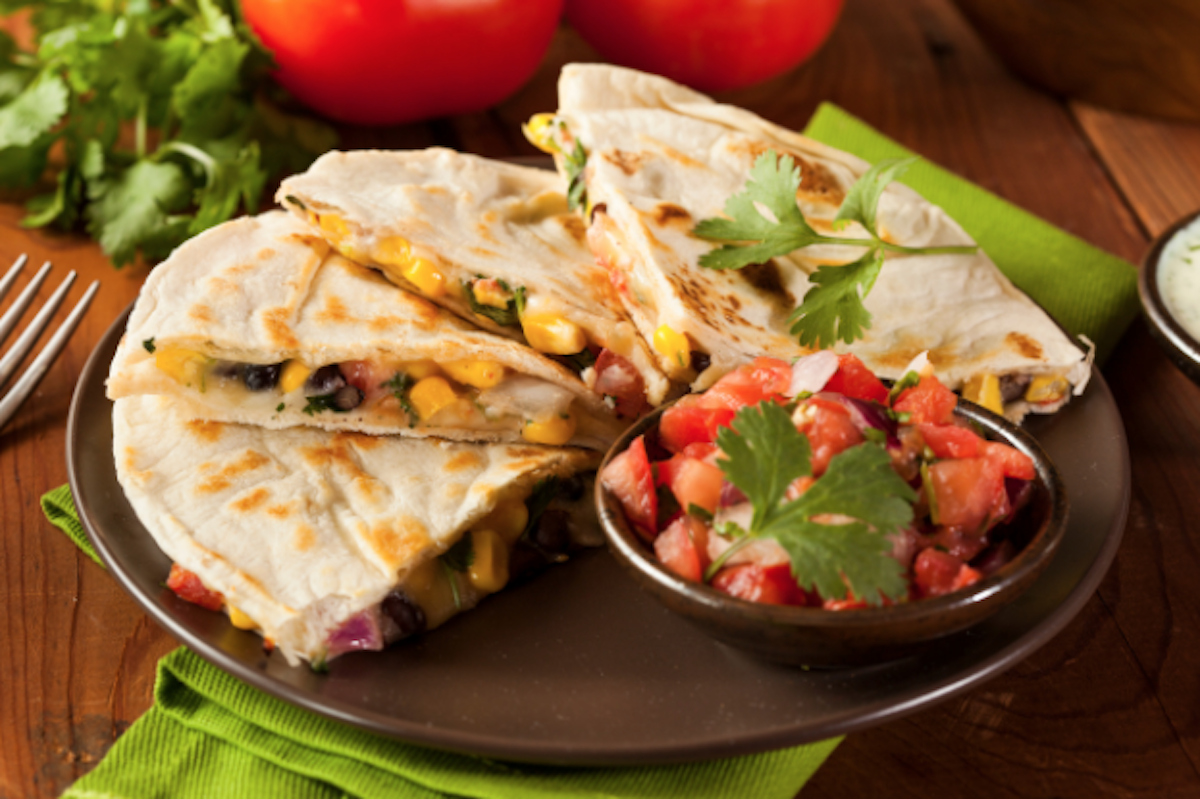 Directions
1. Add a teaspoon of olive oil to skillet and heat on medium-high and spread around the pan.
2. When the oil is hot, place flour tortilla on the pan.
3. Spread shredded cheese across one half of the tortilla.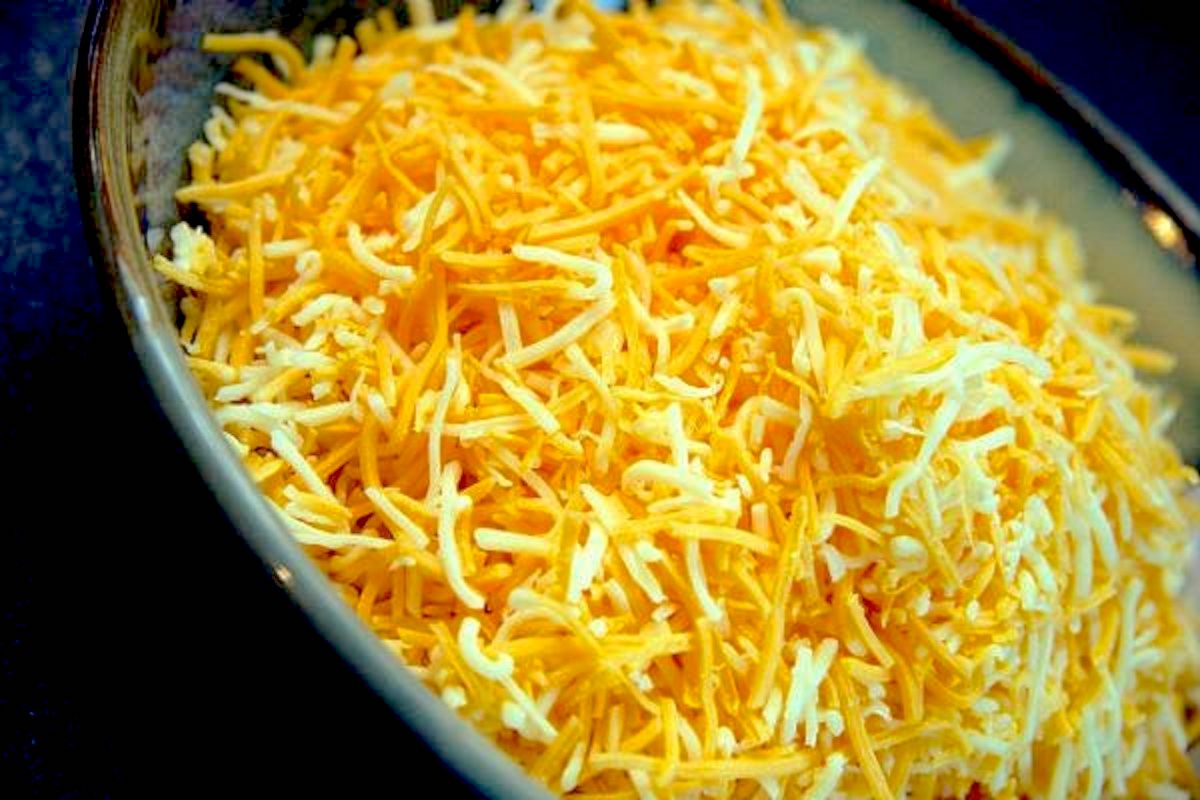 4. Let cheese begin to melt and cook for about 3 minutes. (If you are adding other ingredients you will add them at this time. If making a vegetarian quesadilla use precooked veggies and omit the cheese or use your favorite vegan cheese).
5. Use a spatula to fold plain half of tortilla over the half with melted cheese.
6. Flip the folded tortilla until it develops some brown crusty spots. Flip to other side and do the same until cheese is all melted and both sides are browned.
7. Put on a plate and garnish with favorite condiments.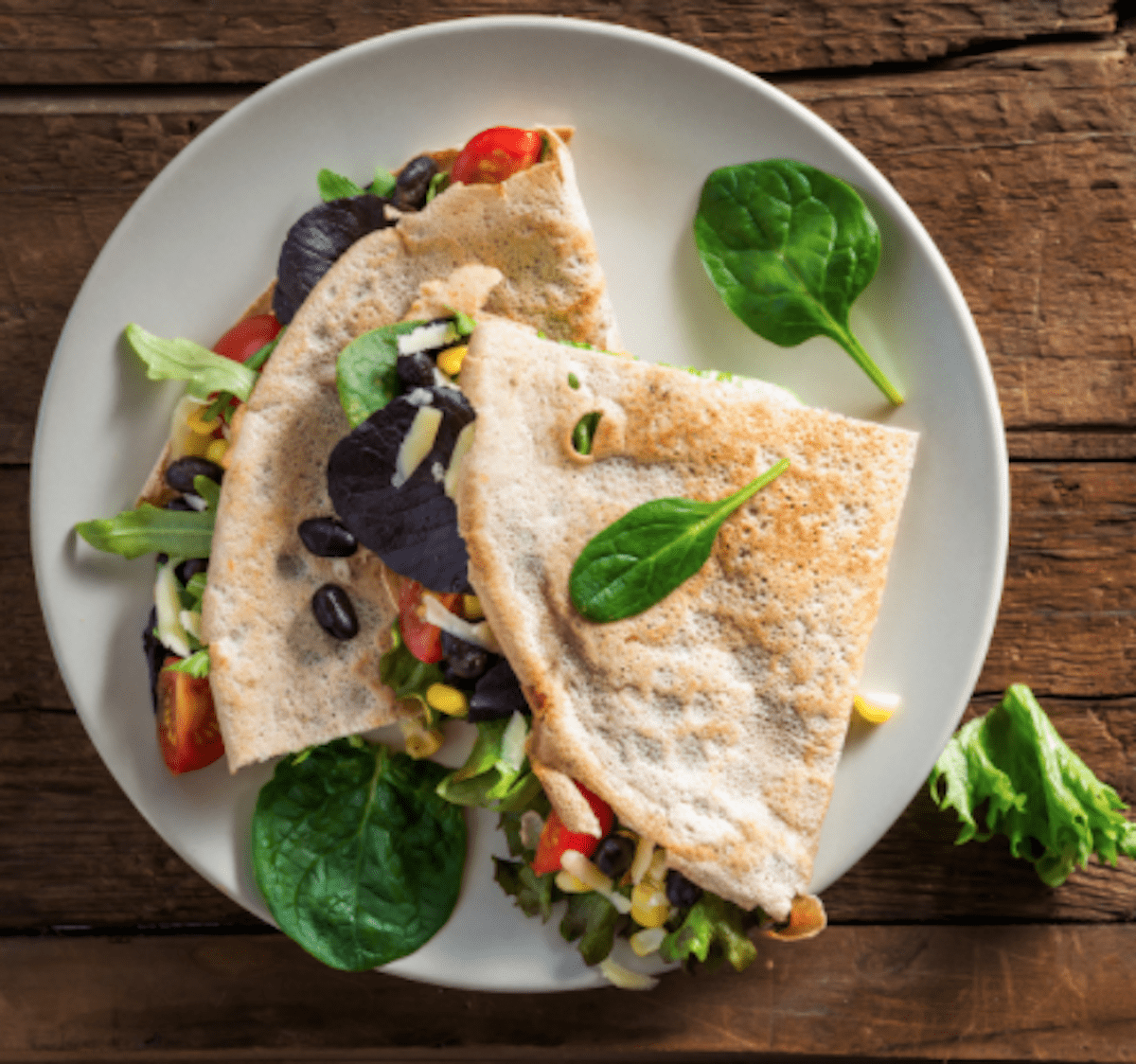 Tortilla Options
You'll want to use flour or gluten-free flour tortillas. We love whole wheat tortillas for that extra bit of complex carbs. You can also use some of the vegetable flavored wraps like spinach or red pepper if that's something you enjoy.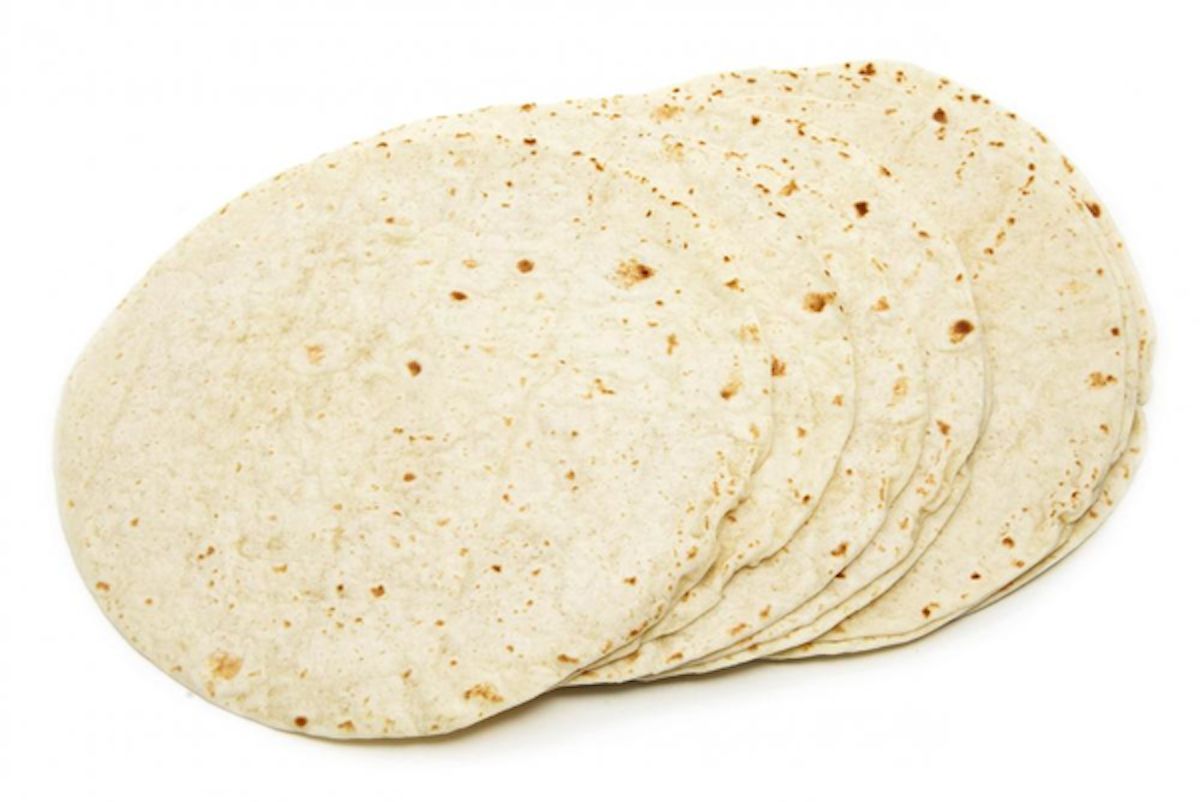 Quesadilla Ideas
If you're looking for a vegetarian quesadilla you can use your favorite melty vegan cheese or even skip the cheese and make a pure veggie quesadilla. A black bean quesadilla is tasty too, or add some rice for a filling meal.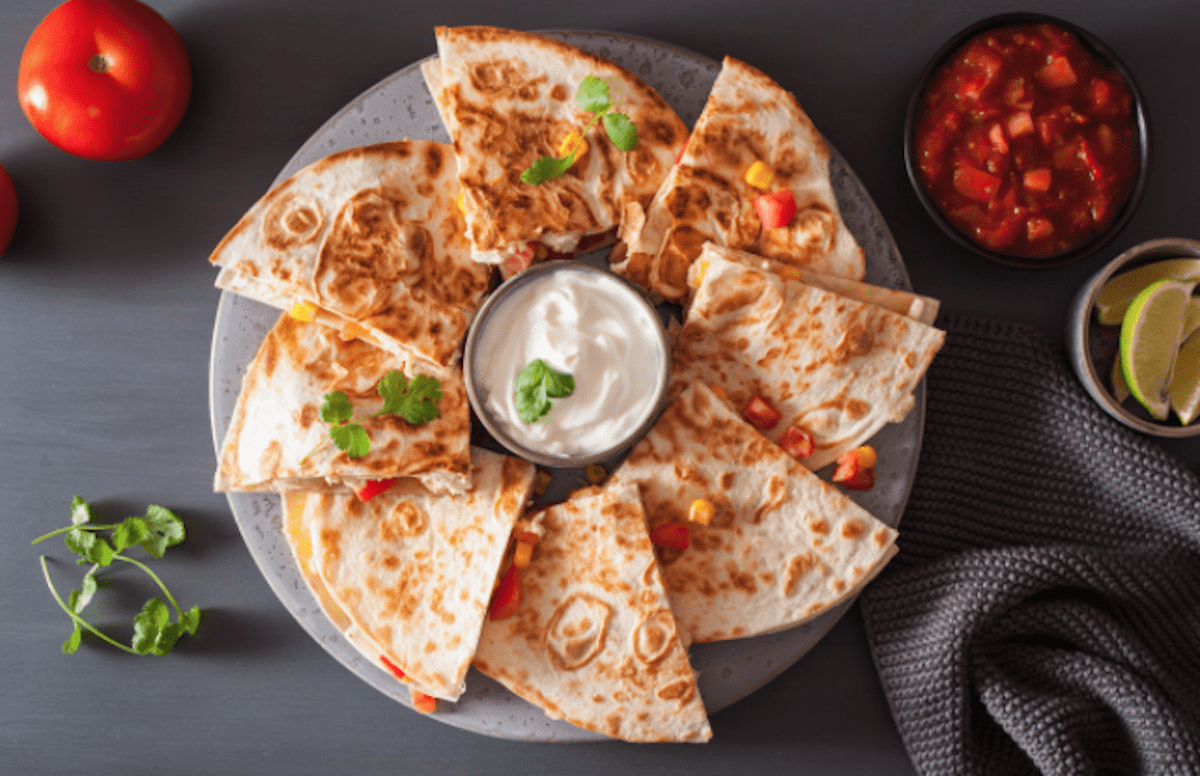 Carnivores can add any meat to this cheese quesadilla recipe. If you have leftovers that's even easier. Chicken, beef, pork, ground meat, or even make a shrimp quesadilla. We love making a chicken quesadilla using leftover rotisserie chicken.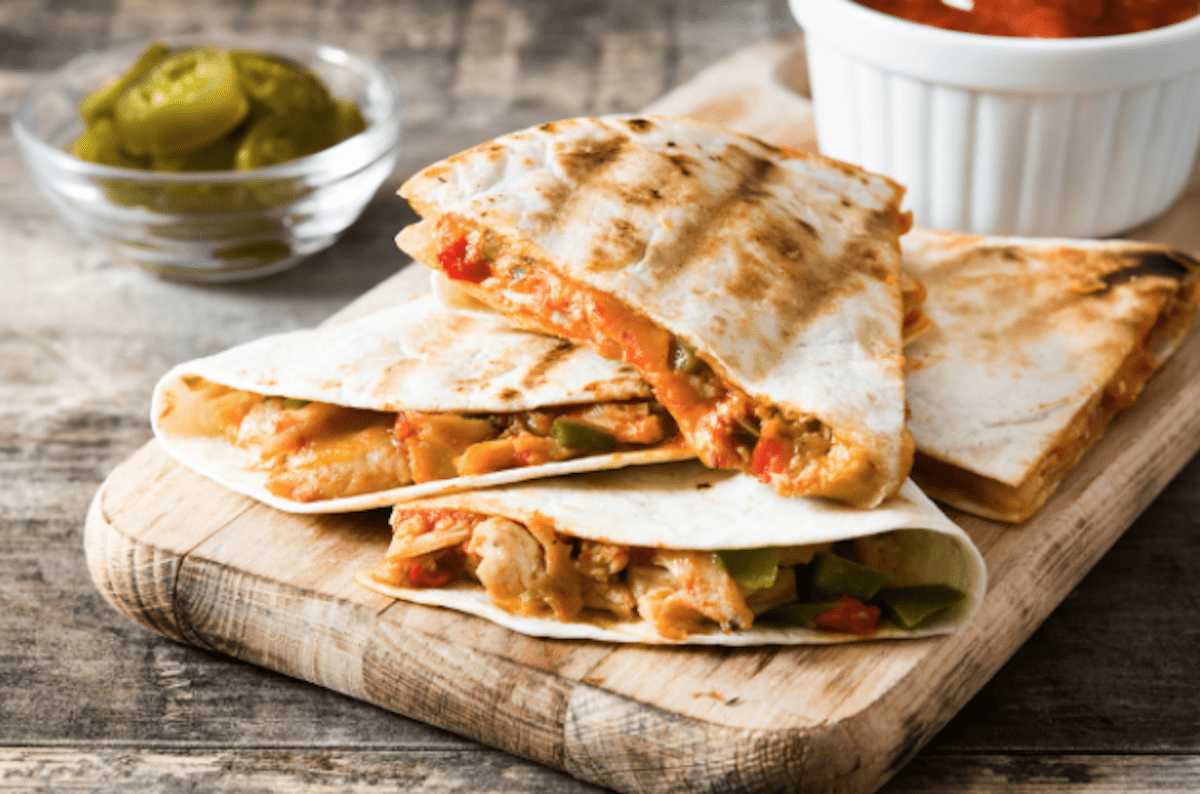 If you've got leftovers roast you can make a delicious steak quesadilla. Spicing up some ground meat makes for a yummy beef quesadilla and ground turkey works well too.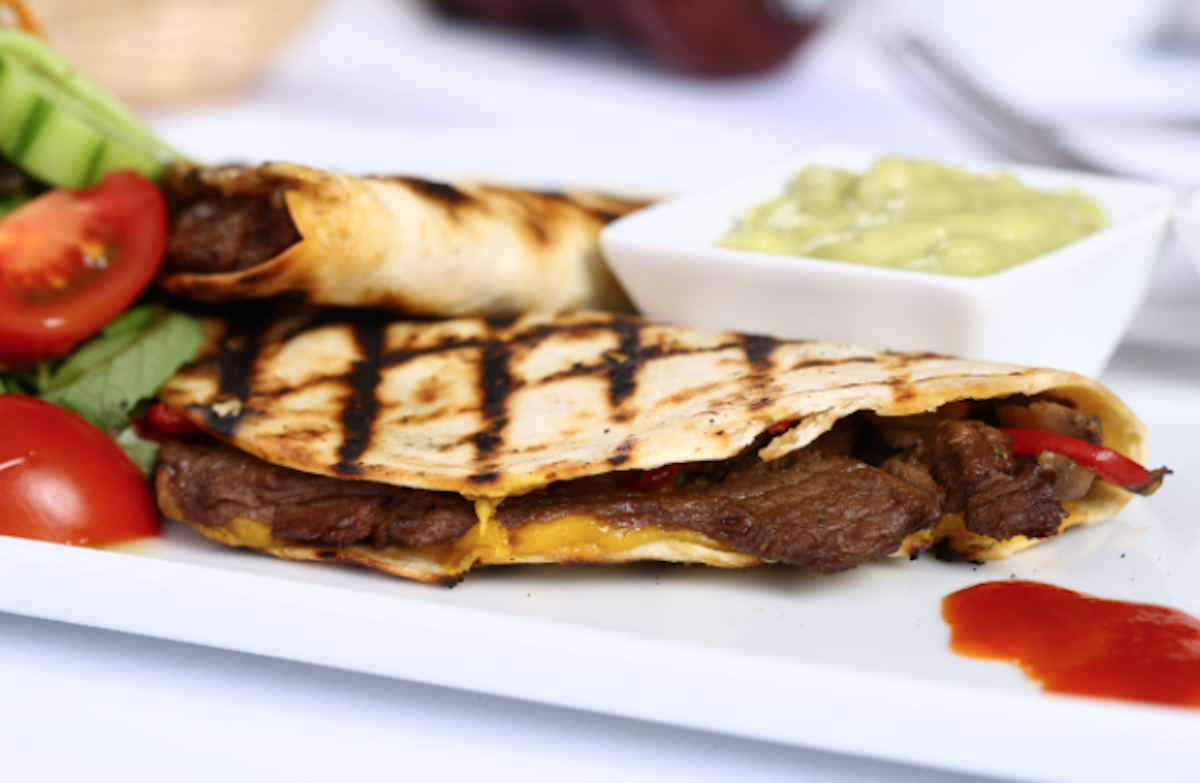 For a great way to start the day, add some diced up onion, potato, and even sausage if you like to a skillet and brown them. Add some blended eggs and create a yummy breakfast quesadilla.
If you're looking for other pantry cooking ideas check out some of our other ideas like a hearty Mushroom Bourguignon and our Homemade Cornbread Recipe. 
Pin to your favorite recipe board on Pinterest