We love a good hearty dish that makes us feel all warm and cozy. No matter what keeps you stuck inside, this delicious mushroom bourguignon will give your tummy a happy feeling. Based on similar ingredients to a tasty boeuf bourguignon recipe from country French cuisine, this meatless version is great for those who want to cut down on their consumption of meat. But, you could also easily add chicken, turkey, beef, lamb, pork, or ground meat. Think of mushroom bourguigon as a delicious foundation for building your perfect dish.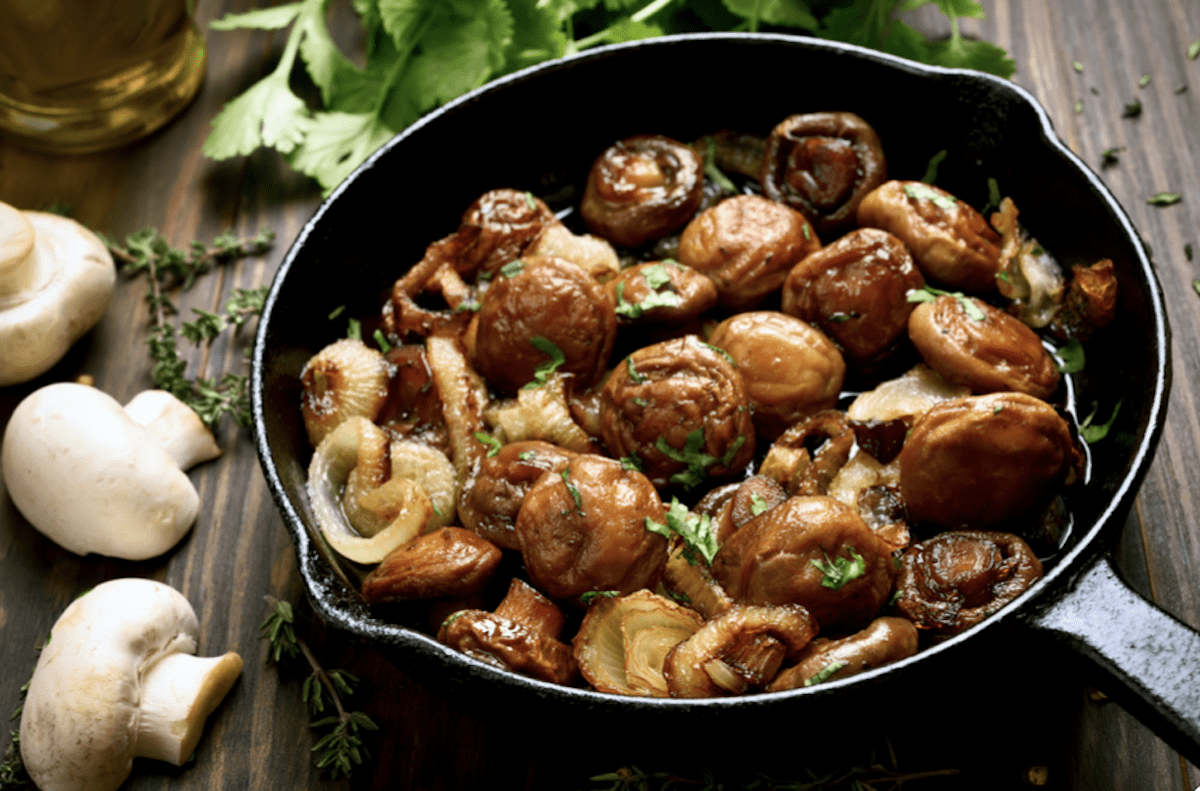 Use What You Have
We use carrots and onions in our version. If you happen to have pearl onions (they even come frozen) they are perfect. But if you don't have them, don't worry. Cut your onion into large chunks and it will give you just as great flavor.
Speaking of substitutions, if you don't have fresh onions that's okay too. You can use canned or bottled mushrooms or dried mushrooms if you have them. They all will work to make this hearty mushroom stew.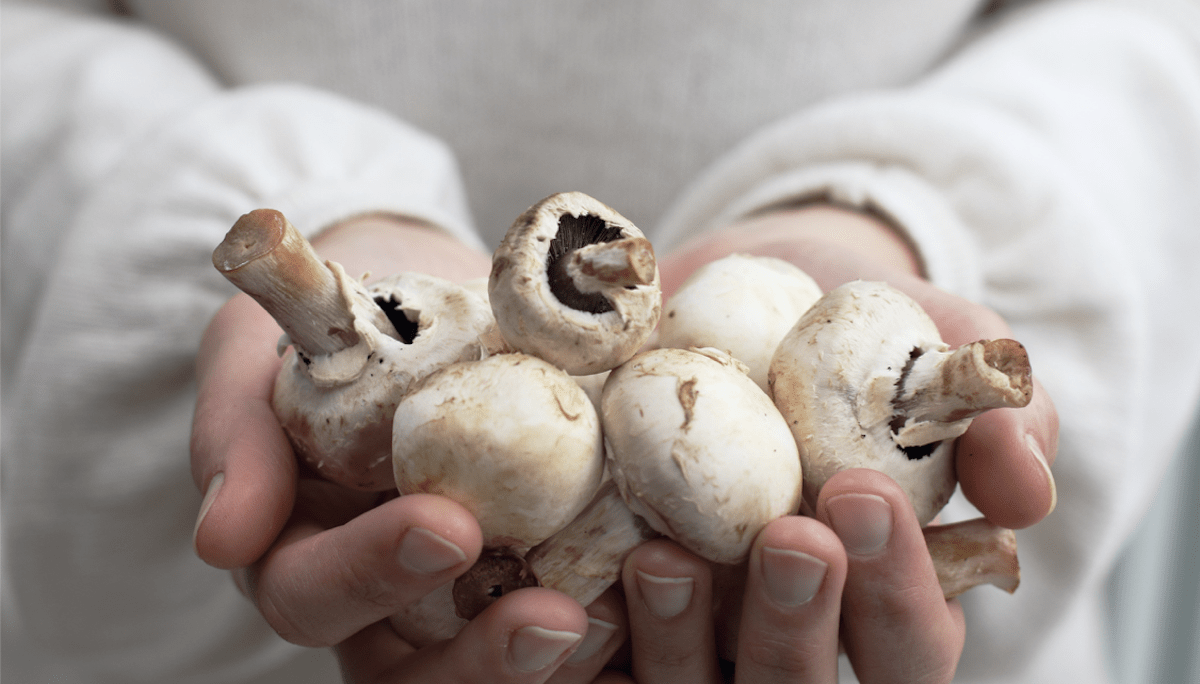 We use the herbs we have and the flavors we like. If you want to use other herbs and spices go ahead. The recipes we're creating for our Pantry Cooking series are designed to be jumping off points for whatever you have in your own pantry that works for you.
Serve How You Like
You can also eat mushroom bourguignon in a bowl by itself. Or, for an extra joy, serve it on top of mashed potato, polenta, grains like rice, barley, Farro, or quinoa, or on top of pasta or noodles of your choice. All of these will make a great meal.
Use your imagination and enjoy the satisfying and rich flavors provided by mushrooms and vegetables in our version of mushroom bourguigon. You can make a little extra and stick it in the freezer for when you want a great meal without having to cook from scratch. You can pop it into the microwave and save yourself a lot of time while still serving a deliciously hearty and satisfying meal.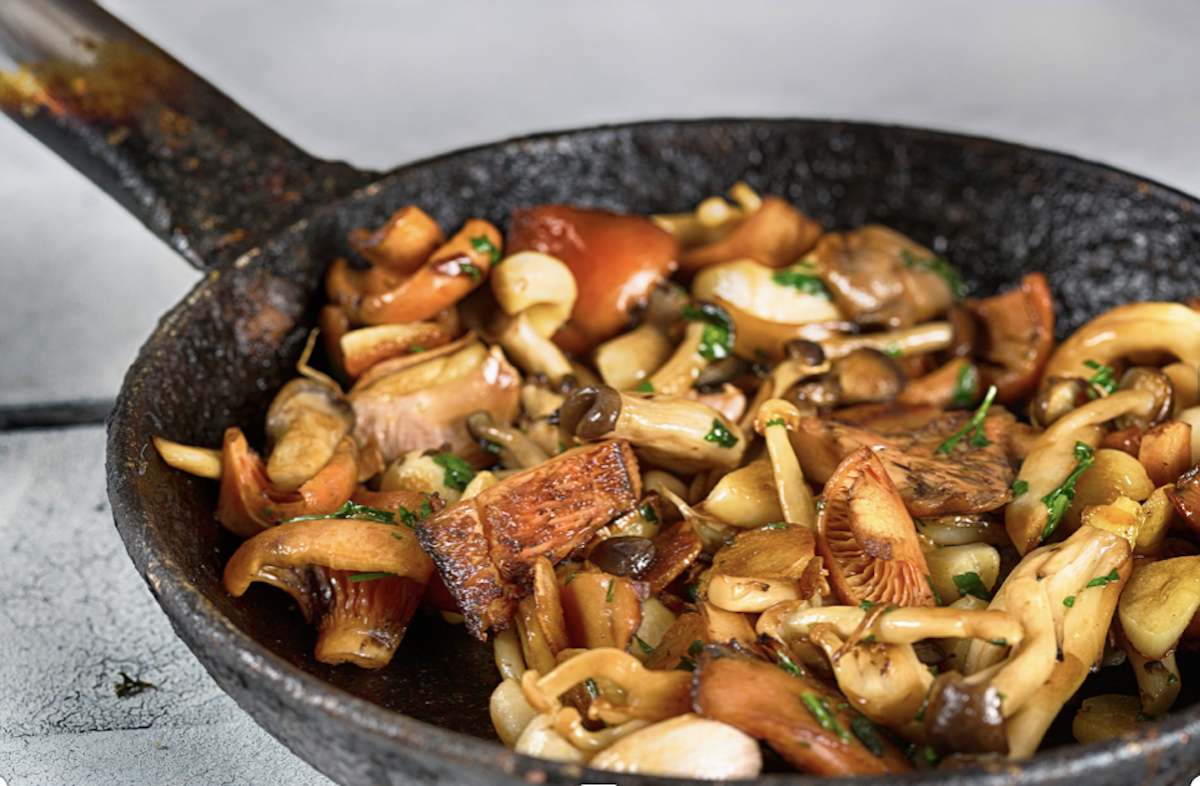 Mushroom Bourguignon
Our meatless take on the timeless French classic, will satisfy anyone with a hunger for tasty, rich, warm, and delicious mushroom stew.
Ingredients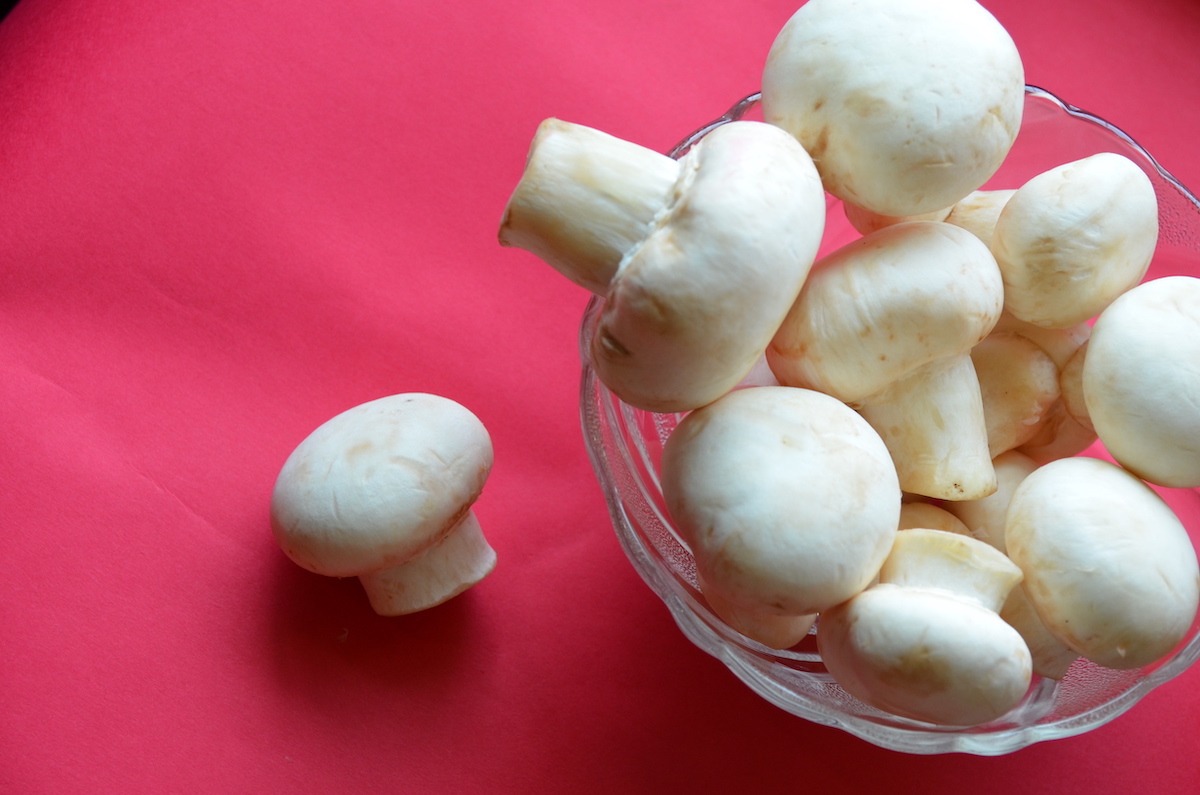 4 Tablespoons  extra-virgin olive oil, or more as needed
1 – 1 1/5 pounds mushrooms. Choose from portobello, cremini, white button, chantarelle, porcini, shiitake, oyster, or your favorites. You can cut into slices, cubes, or leave smaller mushrooms whole. If you don't have fresh mushrooms, you can use canned, bottled, or dried mushrooms as well. You'll want about 6 to 8 cups of total mushrooms.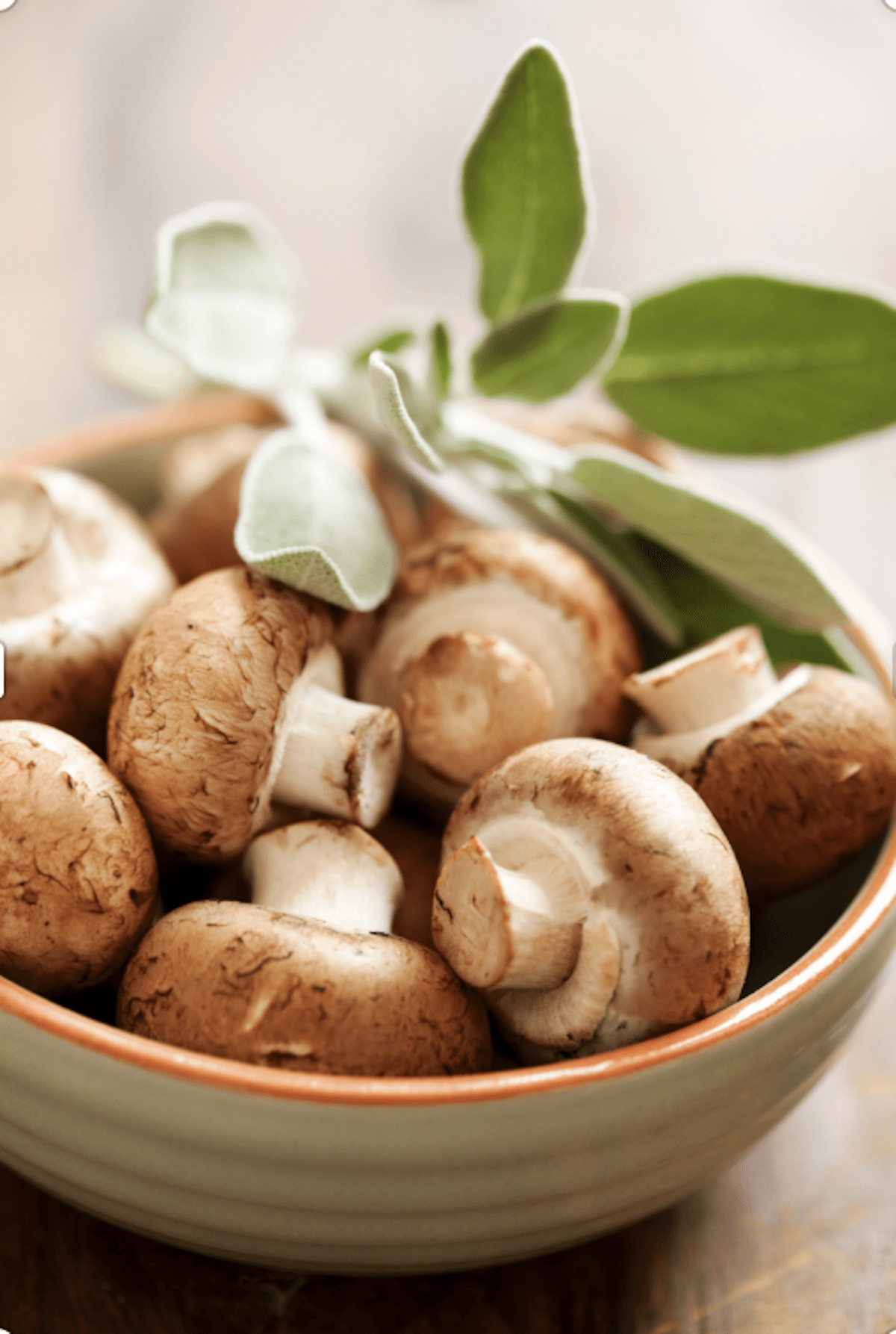 1 cup small pearl onions (can be frozen or fresh) or 1 large onion roughly chopped into large pieces
2 carrots, sliced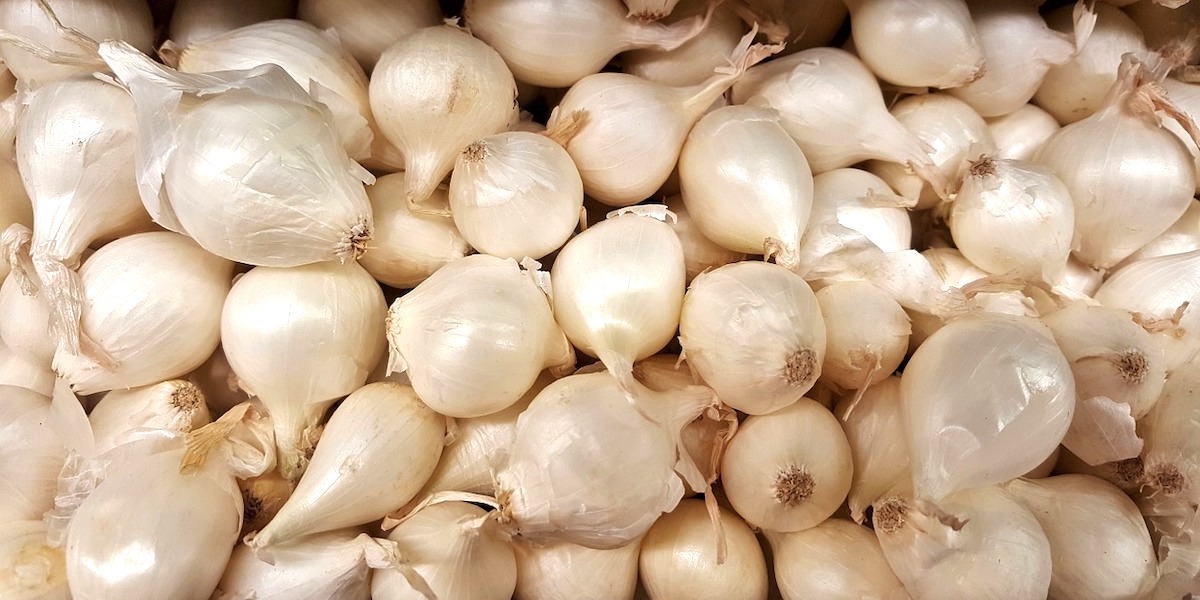 2 garlic cloves, minced or 1 teaspoon garlic paste or powder
1 Tablespoon tomato paste
2 Tablespoons all-purpose flour
6 to 8 ounces dry red wine
8 ounces cup mushroom, vegetable, chicken, or beef broth, or water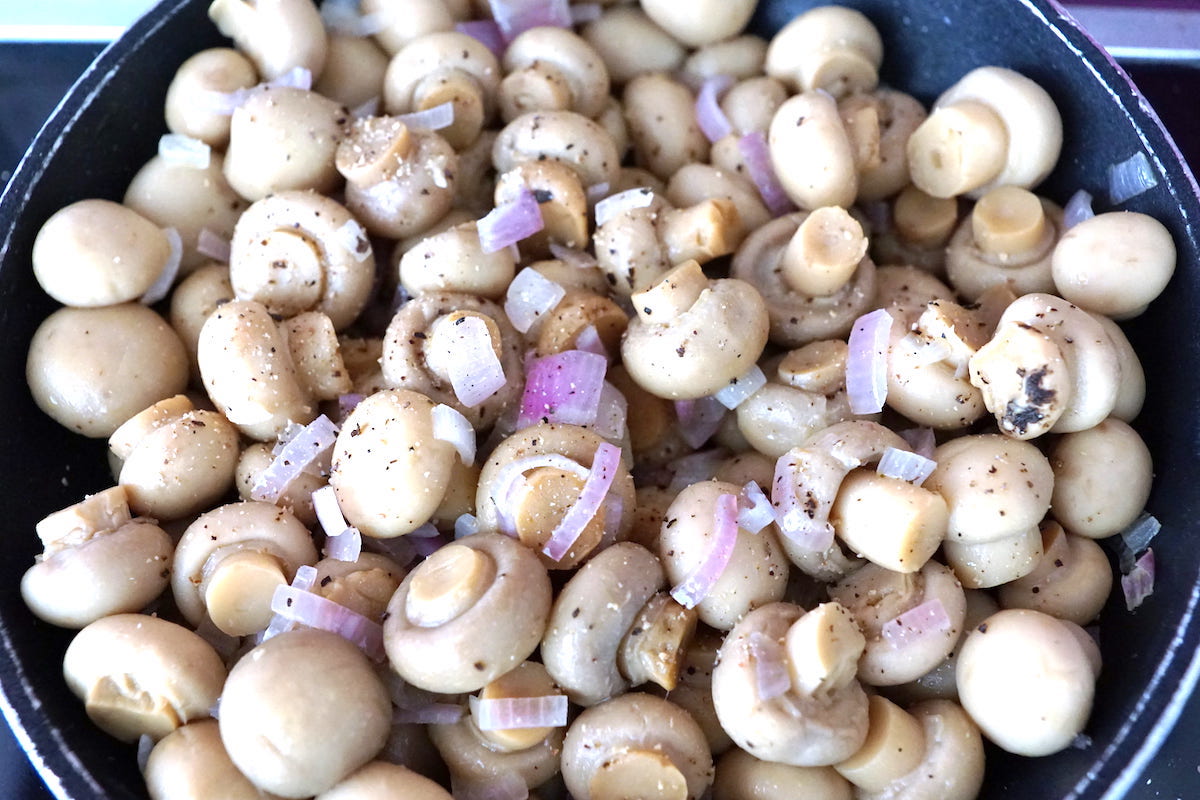 1 Tablespoon Tamari or low sodium soy sauce
1 Tablespoon dried marjoram (if you have fresh herbs you can use them) or use herbs of your choice, thyme, rosemary, sage, and parsley work well. Remember this is essentially mushroom stew so season as you like
1 bay leaf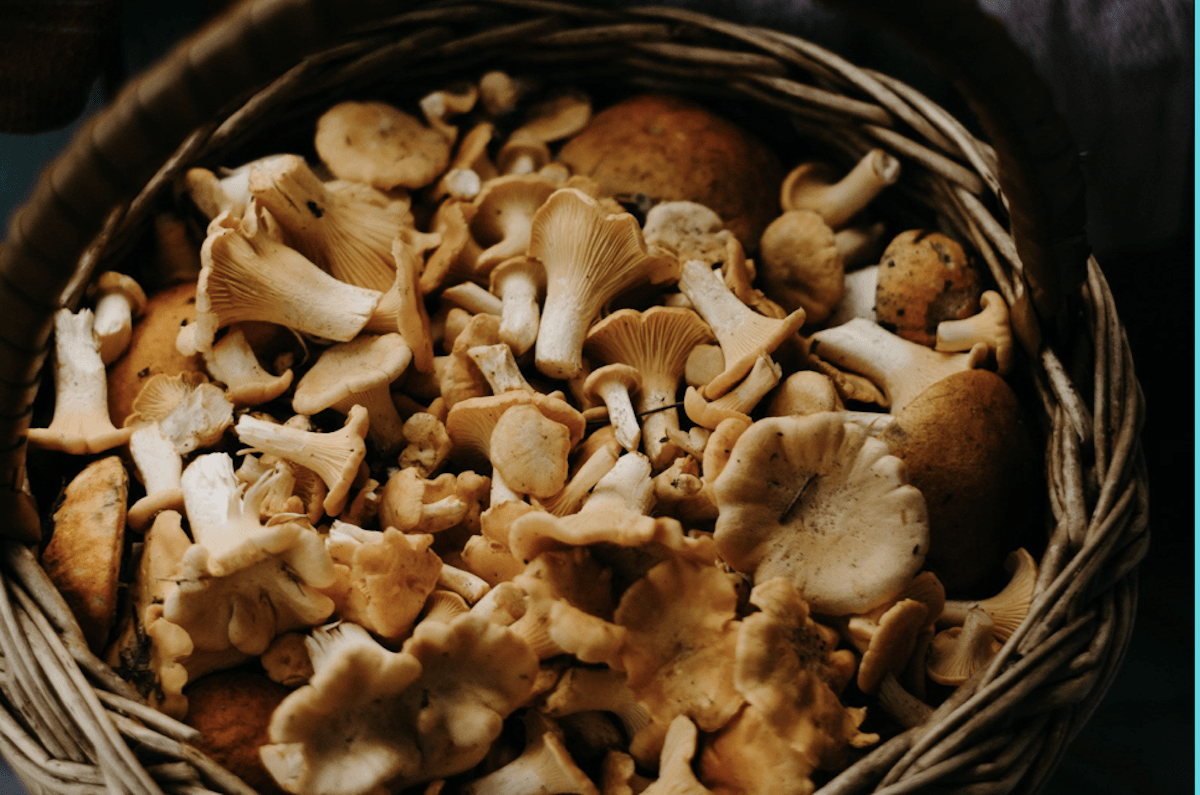 Salt and pepper to taste
Mashed potatoes, polenta, rice or other grain, noodles or pasta for serving, if desired
Parsley,  chives, scallions, or toasted bread croutons for garnish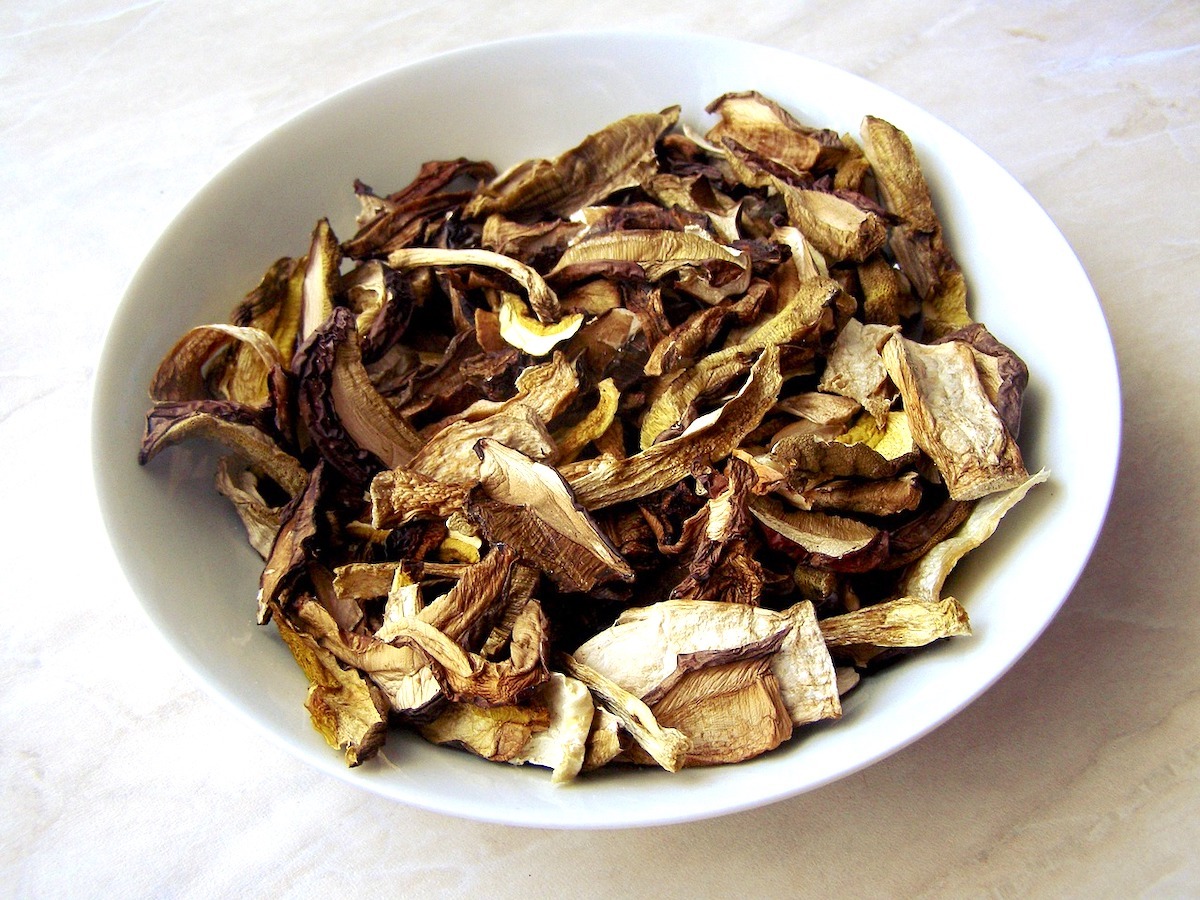 Directions
1. Place 2 Tablespoons olive oil to a large pot over medium heat. When the oil is heated, add the mushrooms and onions. Let them sit on the bottom of the pan until they start to get a golden brown.This is part of what makes for a great mushroom bourguigon. If you stir them, they will not get that golden brown, so be patient and let them sit. If there are more mushrooms and onions than can fit on the bottom of the pan in one layer, divide and do two or more batches instead. They need to touch the bottom to brown. Flip to get the other sides brown too. If you're doing multiple batches, remove each batch when done, add more oil to pan and repeat.
2. Lower heat to medium-low.  Add 1 Tablespoon olive oil to pan. Sauté sliced carrots until they begin to soften, about 4 to 5 minutes.
3. Add the garlic and sauté until fragrant, about 1 minute longer.
4. Add tomato paste and blend, cooking for another minute.
5. Sprinkle flour into mixture, then stir for another minute until combined.
6. Add the liquids – wine, broth, and tamari or soy and stir.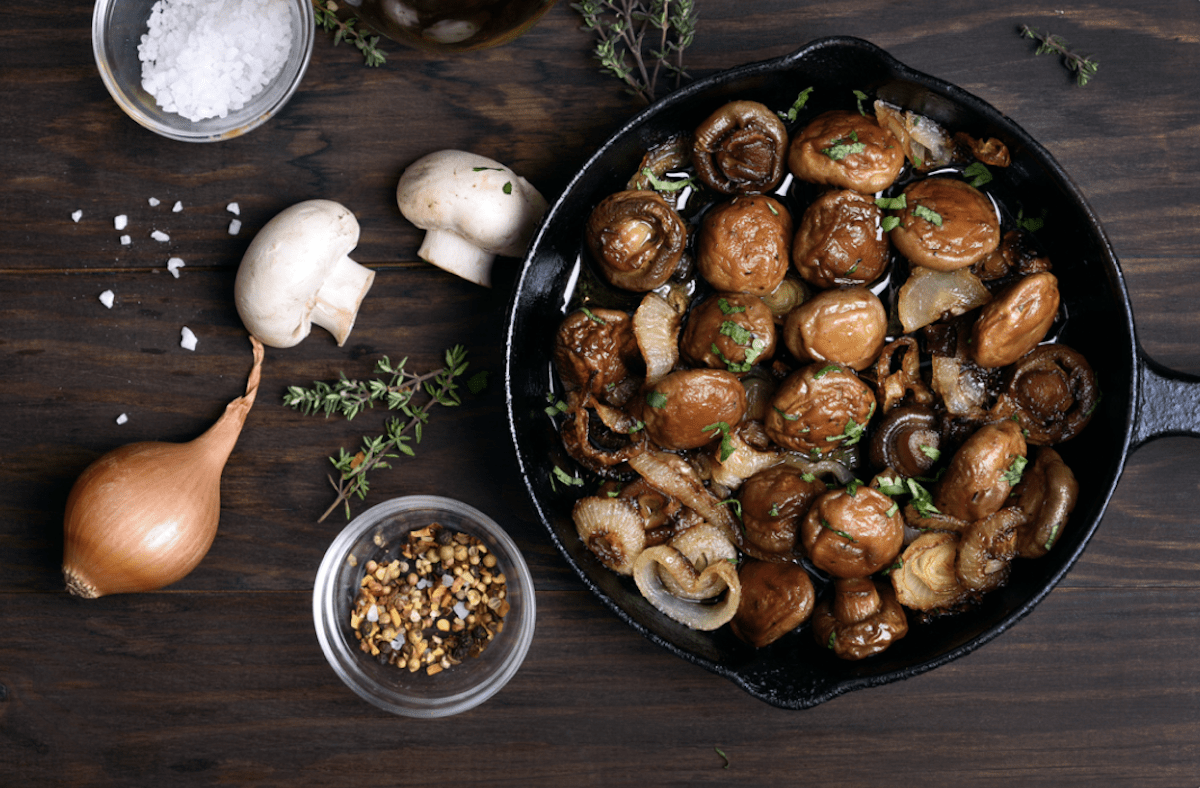 7. Add bay leaf and marjoram or other spices. Stir and scrape the bottom of the pan to incorporate the drippings and crumbs from the pot into the mushroom stew.
8. Retrieve the cooked mushrooms and onions. Add them to the pot and lower heat to low or simmer and cook partially covered until everything is tender and sauce thickens to desired consistency, about 20-30 minutes.
9. Place in bowls over mashed potatoes, rice, grains, noodles or pasta, polenta or just by itself. Sprinkle with herb or crouton garnish.
Serve And Enjoy Mushroom Bourguignon!
We hope this hearty mushroom stew with a French accent nourishes you thoroughly. If you want you can serve mushroom bourguignon with a side salad and crusty bread.