16 Things To Do in Winnipeg Canada
The City of Winnipeg in the Canadian province of Manitoba may not be the first place on your radar to visit in the Great White North. But it should be. Not only are the people friendly and welcoming but there is an embarrassing number of things to keep you busy any season you're there. We could have written a list of 1000 things to experience in this vibrant city, but we've narrowed it down to 16 of the absolute musts to give you a head start.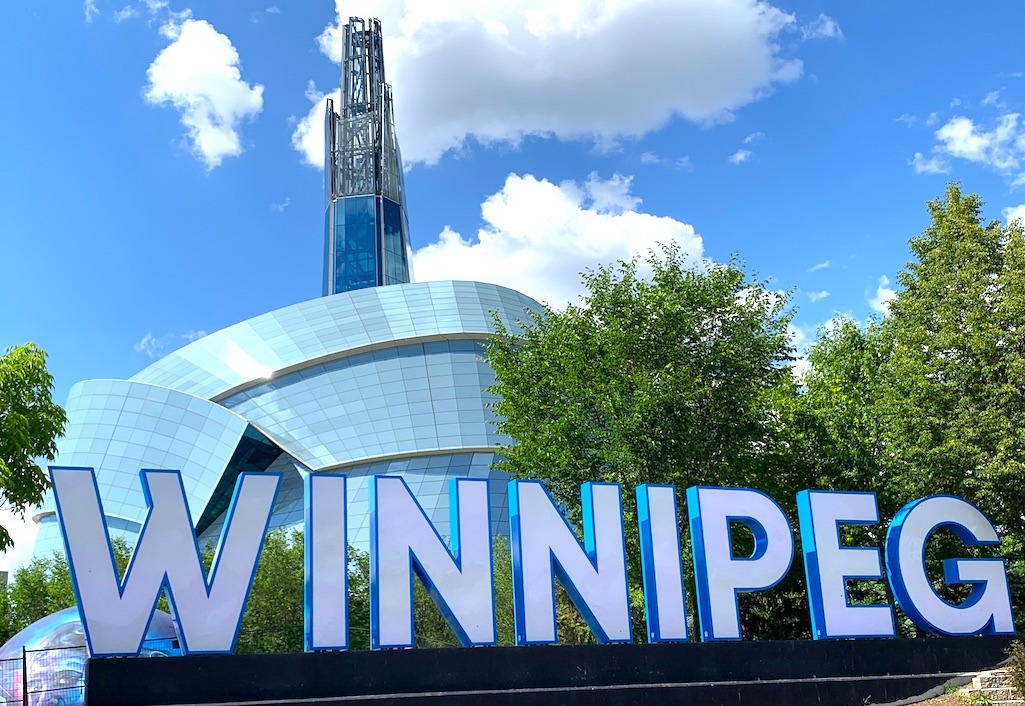 16 Things To Do in Winnipeg
So named because it is located where the Red River and Assiniboine River diverge, this mixed-use marketplace and all-around hangout is both the number one tourist attraction in Winnipeg and a place enjoyed by locals. You can get a beer or wine (or try a flight!) at Common and then wander around the huge outdoor patio and indoor areas. The Forks has a comprehensive license so you can take your drink with you all over the place. The outdoor space has communal tables where you can make friends, bistro tables for your intimate group, and Adirondack chairs for you to relax alone or among others.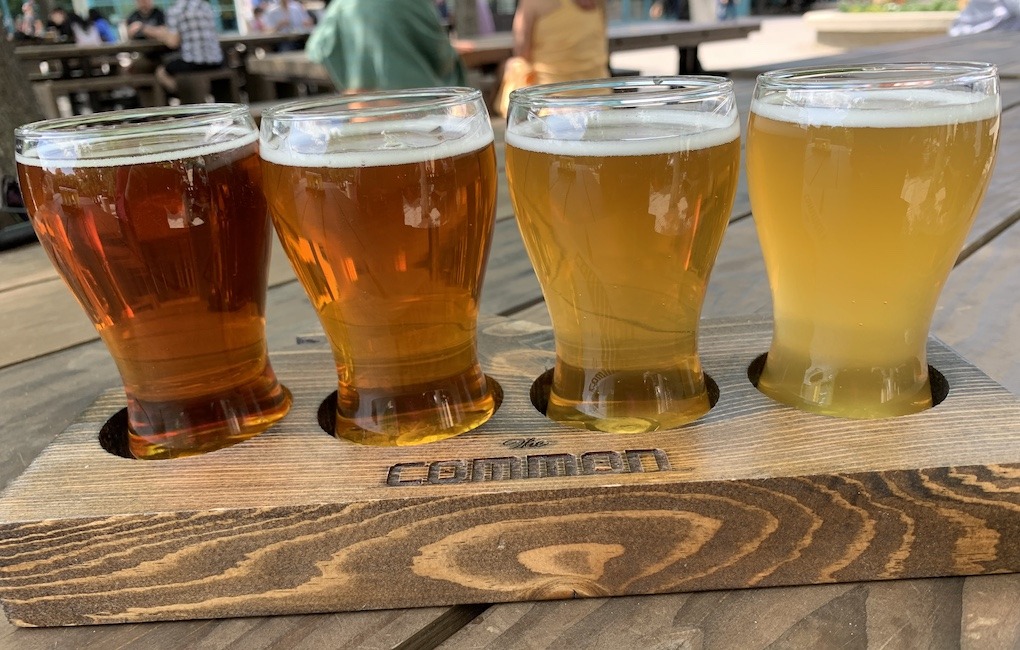 In the winter, ice takes over the area and we're told that people wear skates and go all over, sometimes in hockey gear as well. The repurposed railway center's Food Hall is filled with incredible dining options ranging from pizza and burgers to Asian fusion dishes and casual fine dining. Try Pasero, a delicious take on Italian fare and one of renowned local chef Scott Bagshaw's four eateries. Then take a trip upstairs and shop around for local wares, crafts, clothes, and more. Don't forget to take your beer or wine with you.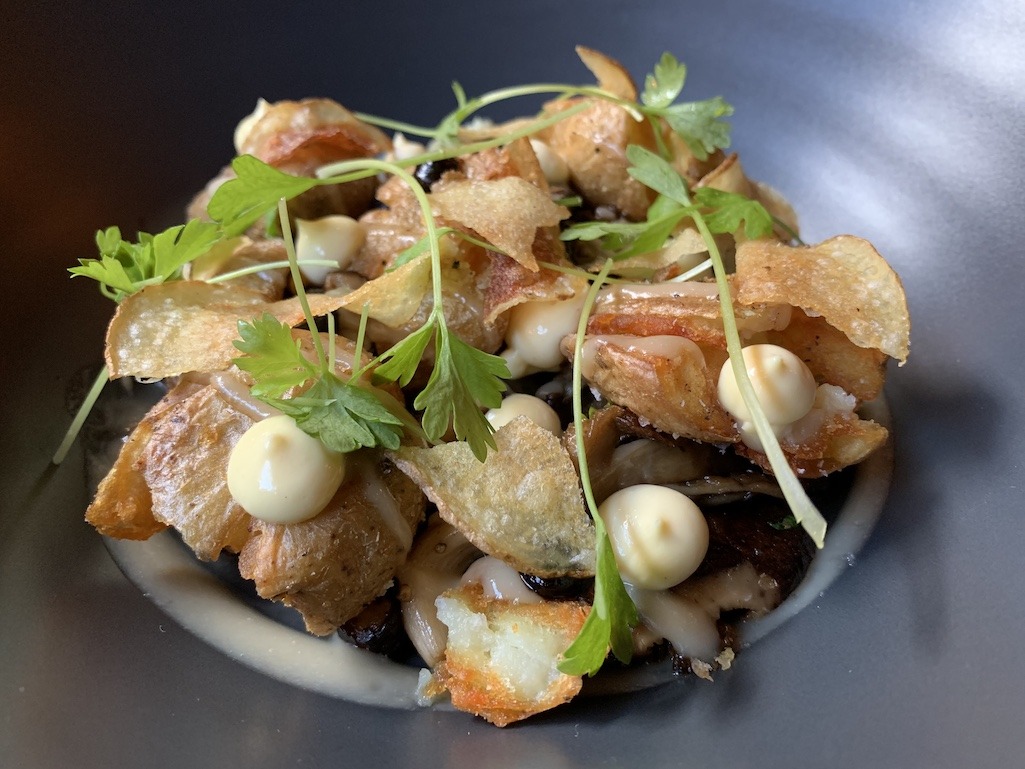 2. Hermetic Code Tour
Hermetic Code Tour. If you're a fan of history, architecture, and mysterious codes, you'll get a heady dose of all three when you take the Hermetic Code Tour at the Manitoba Legislative Building. The tour comes from Dr. Frank Alb's 10-year obsession with the hidden symbols, ancient languages, and Freemasonic mysteries contained within the building.
The Hermetic Code Tour takes you on a fascinating journey of discovery, including the history of the architect, ancient civilizations, great temples, and hidden symbolism. This unique structure holds many fascinating secrets and wildly enthusiastic Dr. Albo serves as the guide who will make sure you learn about and experience all of them.
3. Clementine Cafe 
Breakfast or Brunch at Clementine Cafe. We love it when a menu offers so many good choices that we don't know which one to pick. Clementine is a delicious hideaway in the historic Exchange District that has been hailed as having the best brunch in the city. You'll look at the menu and want to order one of everything. Turkish Eggs, Spring Grain Bowl, Braised Bacon Benedict, Roasted Mushroom Toast, and Brussels Style Waffle are just a few of the unique and thoughtful offerings here. You'll enjoy stepping down into this cozy spot that feels like a hidden gem, though we're told it gets quite busy particularly on the weekends.
4. Winnipeg Trolley Tour
You know we're big fans of getting an overview of a place so you can optimize your time there. The Winnipeg Trolley Company's Heart of a Nation City Tour does that and much, much more. In this 2.5 hour journey, you'll have the opportunity to learn about so much of what makes Winnipeg unique and amazing. The St. Boniface French quarter, the Exchange District with all of its historic buildings, Osborne Village, which was voted one of Canada's greatest neighborhoods, and Wellington Crescent full of gorgeous mansions are just part of what you'll discover.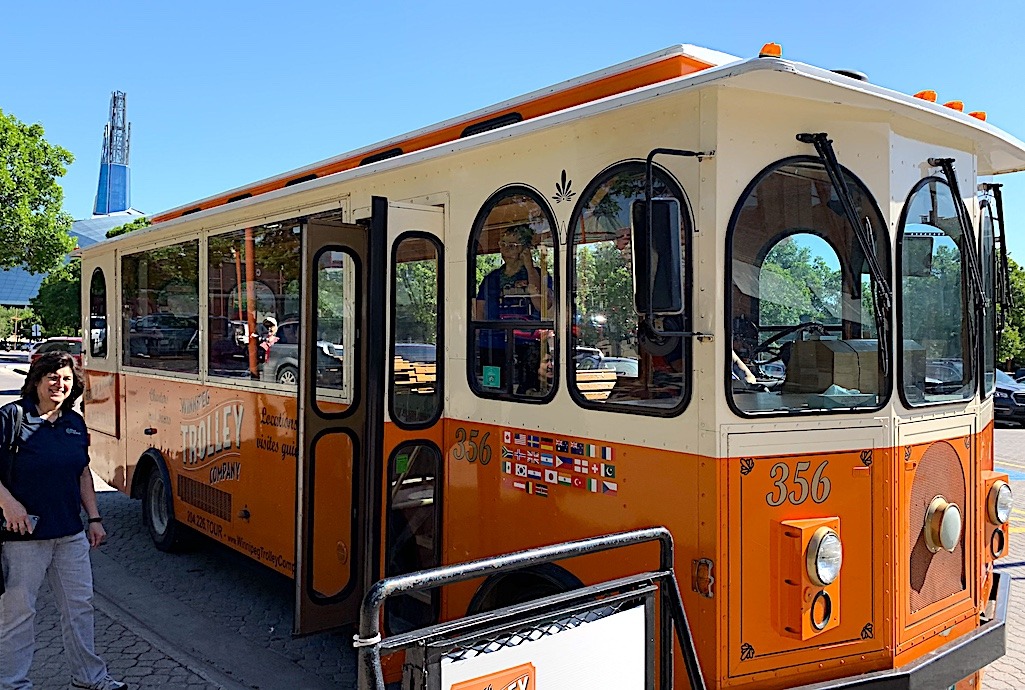 Learn about Winnipeg's connection to so many famous characters, from James Bond to Winnie the Pooh. And, you'll have a chance to stop and visit the wonderful Assiniboine Park where, at the time we visited, adorable goslings and their watchful parents cheerily wander the grounds. You can try a ghost tour or brewery tour for even more fun.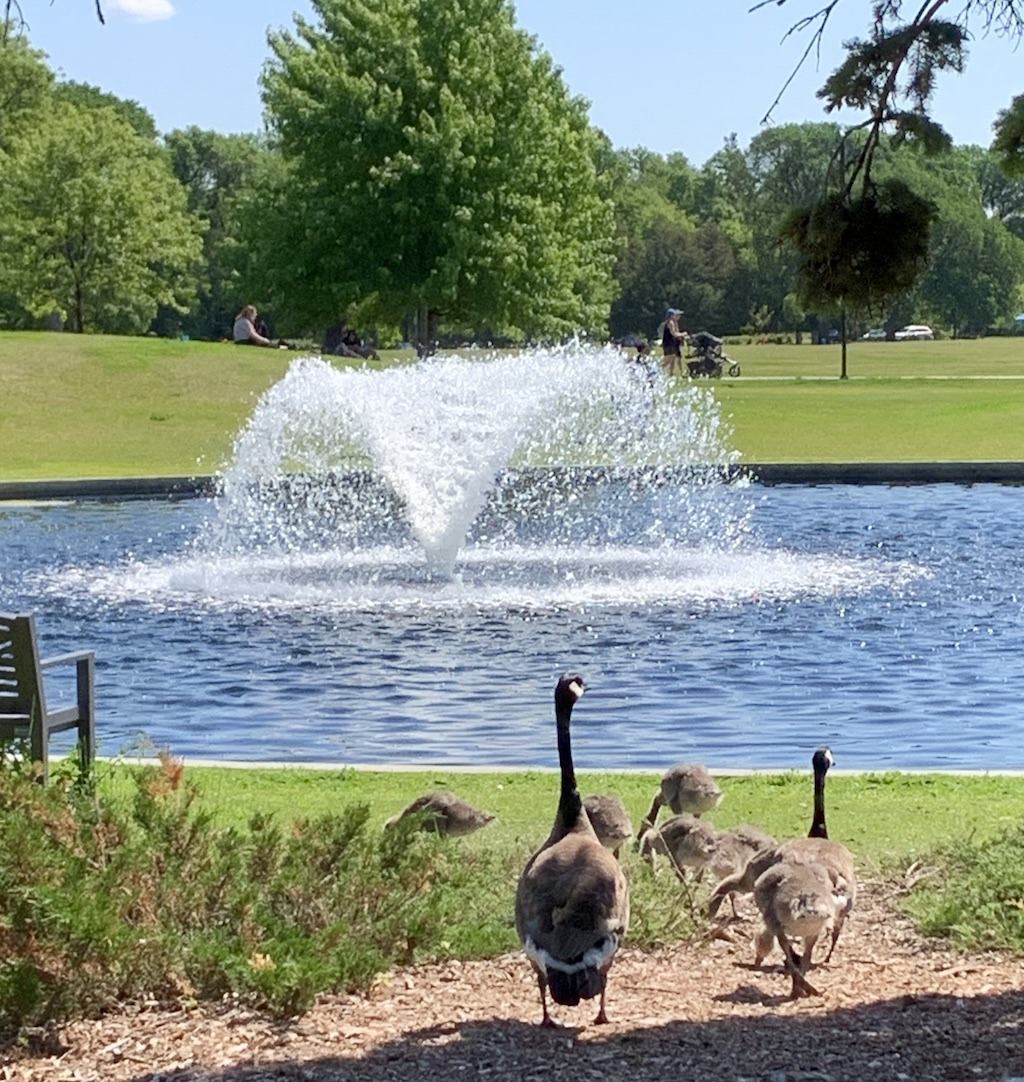 Another highlight of the Winnipeg Trolley tour is in the alleys of Wolseley. What? Yep, artist Kal Barteski started painting the garage doors in her neighborhood soon all the neighbors wanted one of her artic wildlife paintings on their garage. Who wouldn't?
Kal's passion for the artic animals drove her to found the Polar Bear Fund to help honor polar bears and their place in the artic eco-system. This is one alleyway that is worth a stop. If you're lucky, like us, you'll run into Kal painting.
The first and only museum in the world focused on the broad spectrum of human rights education and awareness, the museum is a powerful interactive experience. The imposing structure draws you in and as you start in darker levels you ascend toward the light of greater understanding. Engaging technology, art, and interactive experiences blend seamlessly to tell many different stories and provoke thoughts about the importance of human rights.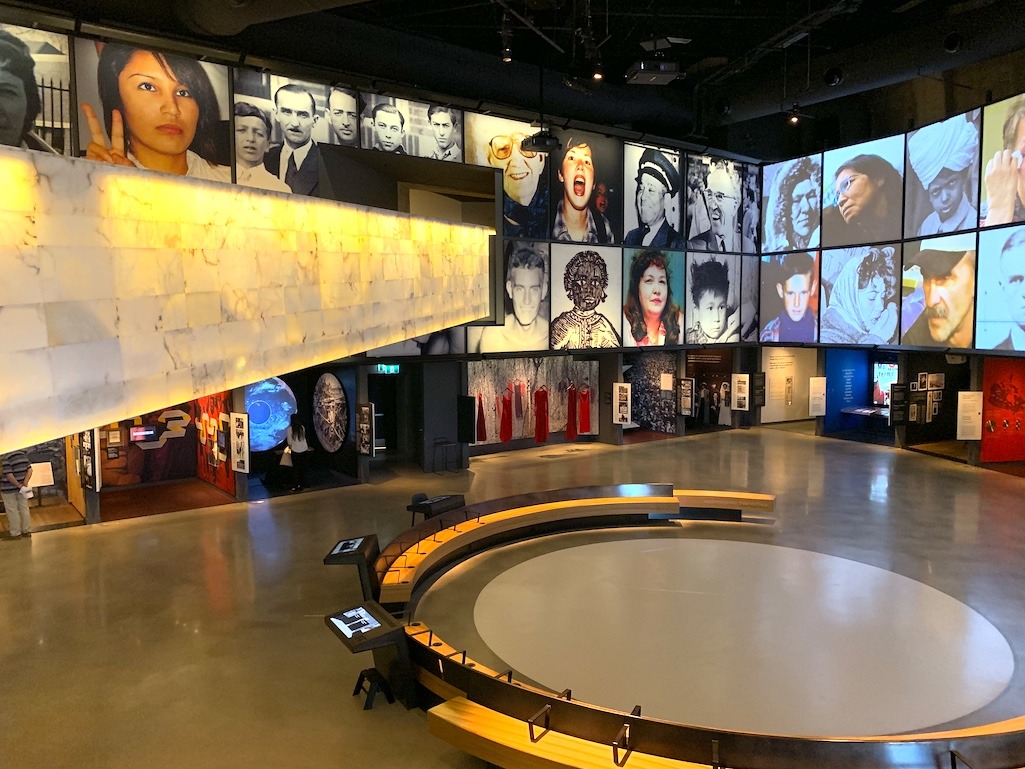 Special exhibits (while we were there it was Nelson Mandela's story) add to the many different galleries that explore every aspect of human rights. Take the elevator all the way to the top of the Tower of Hope and gain a perspective of the city along with the light of greater understanding. Women, indigenous people, religion, gender, the holocaust, and nature are among the areas explored in this compelling and important museum. While you are there, you may choose to have a meal at ERA Bistro. You'll enjoy ERA's focus on tasty local, organic, free-trade, and sustainably sourced ingredients.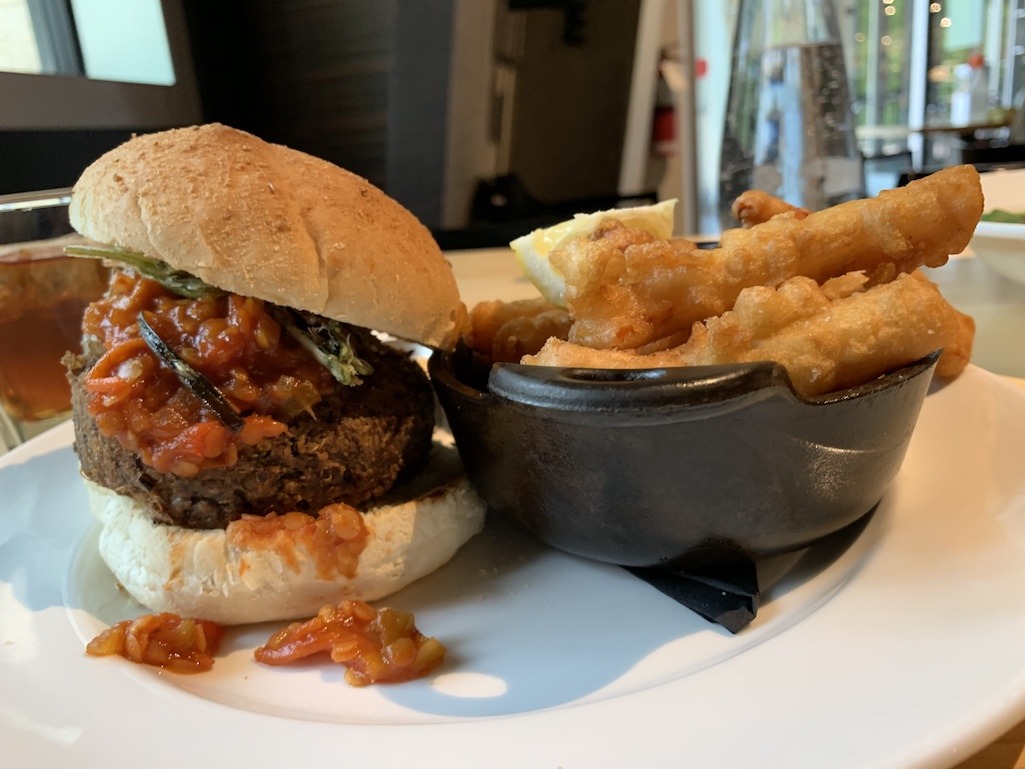 6. Deer + Almond Restaurant
For a totally chill dinner, you'll want to try one of Winnipeg's super smart, eclectic, and delicious restaurants. Deer + Almond is the brainchild of chef Mandel Hitzer. The dishes come in sharable portions ranging in size and heft. Pick three for two people and see how that goes. Each dish we tried was better than the next – roasted seasonal asparagus with prosciutto and parmesan to start, then beet salad with oranges, tahini, candied pecans, and creamy Halal feta, finishing with a hearty risotto with portobello, kewipie, raw macadamia, and manchego cheese.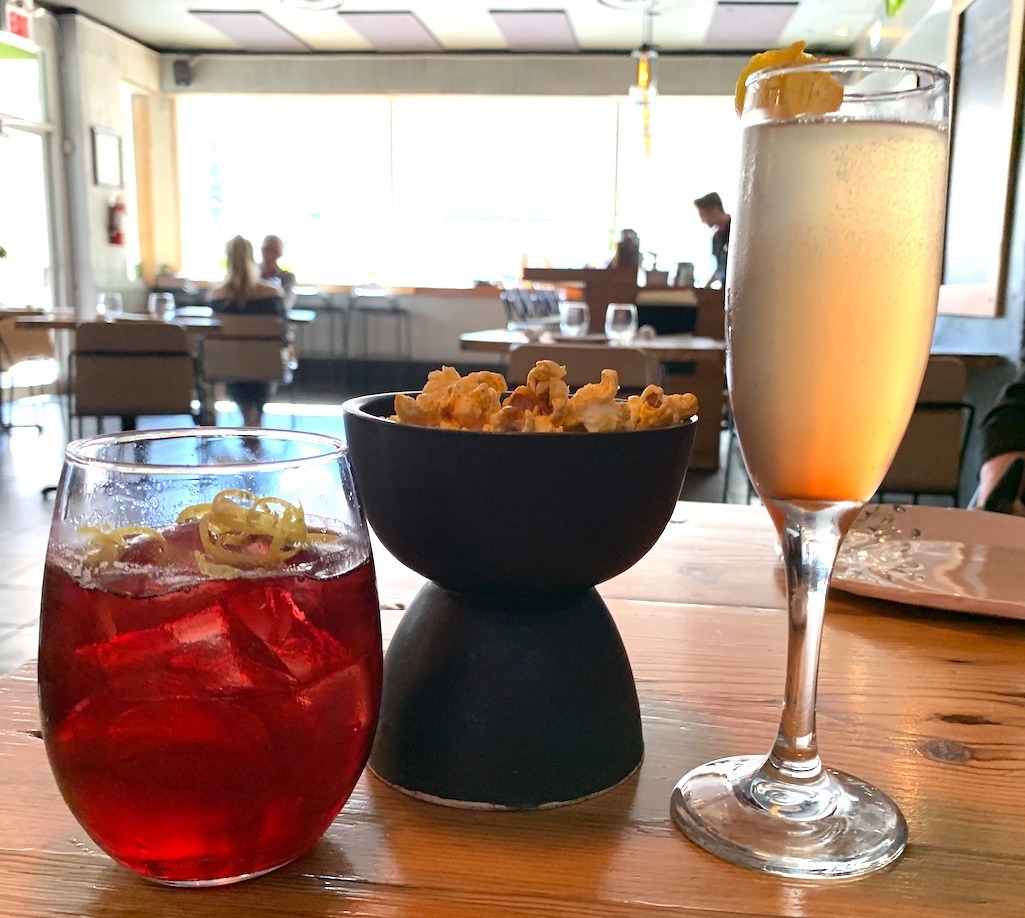 Together with a creative cocktail menu, a great music soundtrack in the background at the right sound level, and funky décor, Deer + Almond is the total package. Also note, for the super-foodie in you, Deer + Almond's pop-up "RAW + Almond" features a temporary restaurant on a frozen river in the coldest months of winter. A cavalcade of celebrated chefs has joined the project and tickets for this one-of-a-kind experience sell out fast.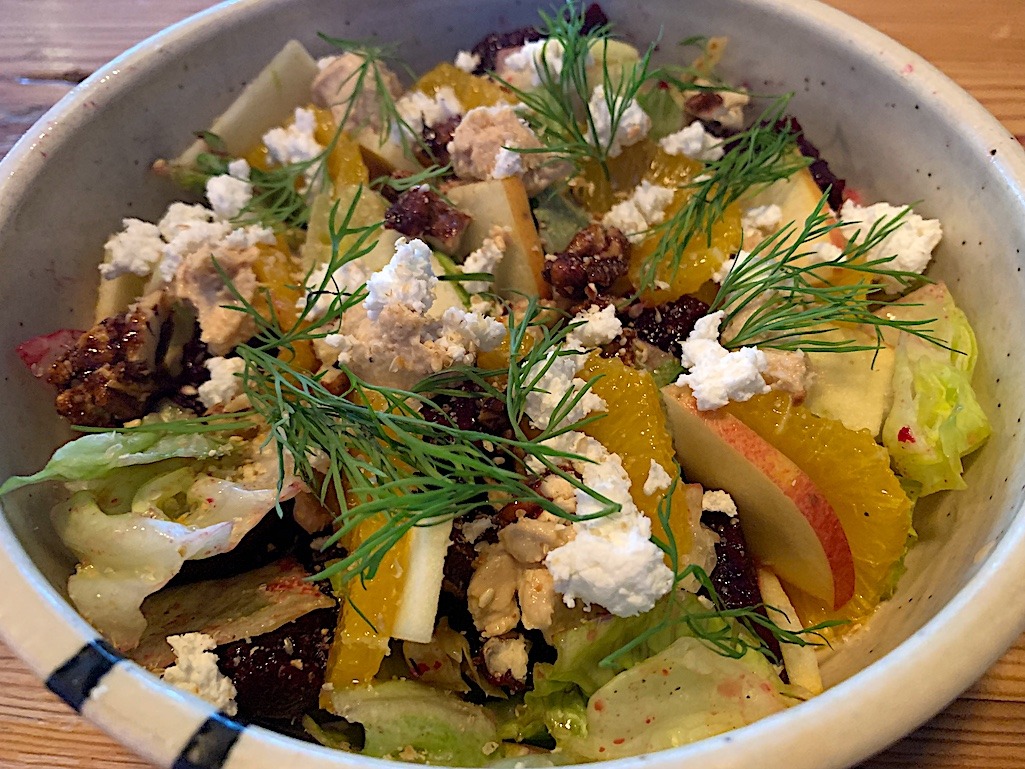 7. Festivals
Winnipegers (as they call themselves) love a good festival. Chances are whenever you visit, there will be many around the city from which to choose. Indigenous Day Live, Fringe Theater Festival, Folklorama, International Children's Festival, Comedy Festival, and the International Jazz Festival are just a few examples. Fests can take place in venues around the city, many with free events, concerts, and activities. We popped over to listen to some great music at the Jazz Fest, which features global hitmakers as well as tremendous local and regional talents. People enjoyed dancing, chatting, munching on treats, and generally having a wonderful time. Check what's happening around the time that you visit so you can plan ahead.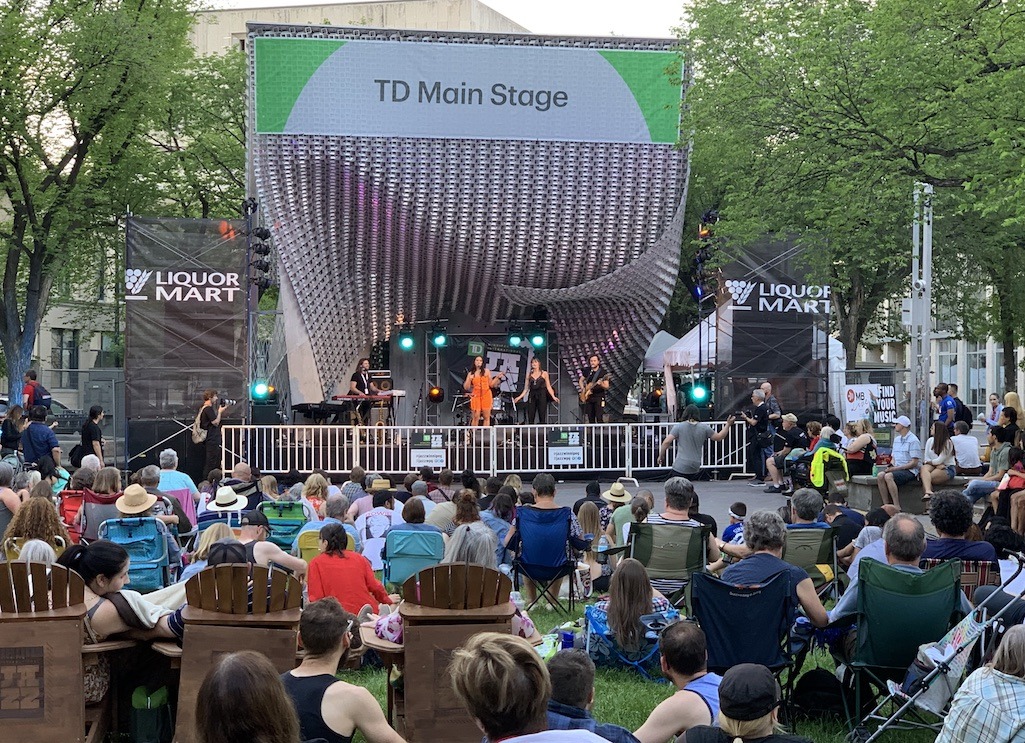 8. Get a Different Nightcap
Get a Different Nightcap. Winnipeg is full of options for finishing off the night in a tasty way. Go for something fun and different. One possibility is the Amsterdam Tea Room. There you'll find a huge selection of loose-leaf teas as well as tea-infused cocktails and a few bites. If you want a creative cocktail scene try out Langside Grocery.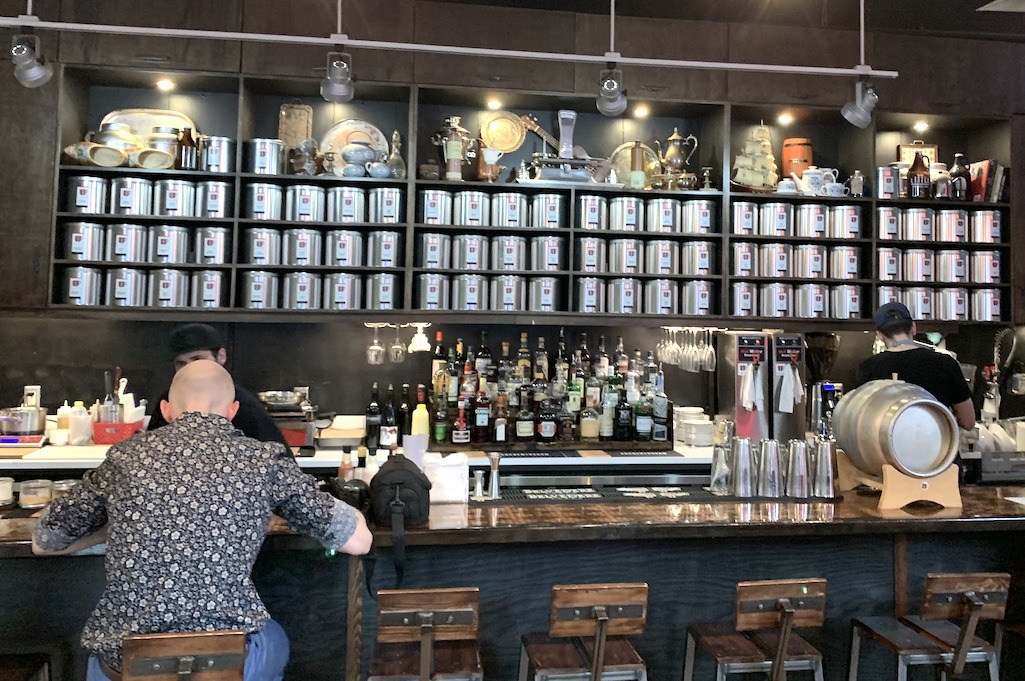 You can also get a tasty charcuterie board there to soak up your late-night drinks. For something sweet to finish the night, grab an ice cream at one of the several spots dishing up homemade and unique flavors. Neon Cone at The Forks uses local Manitoba ingredients. Chaeben Ice Cream offers super-premium flavors made in-house from scratch.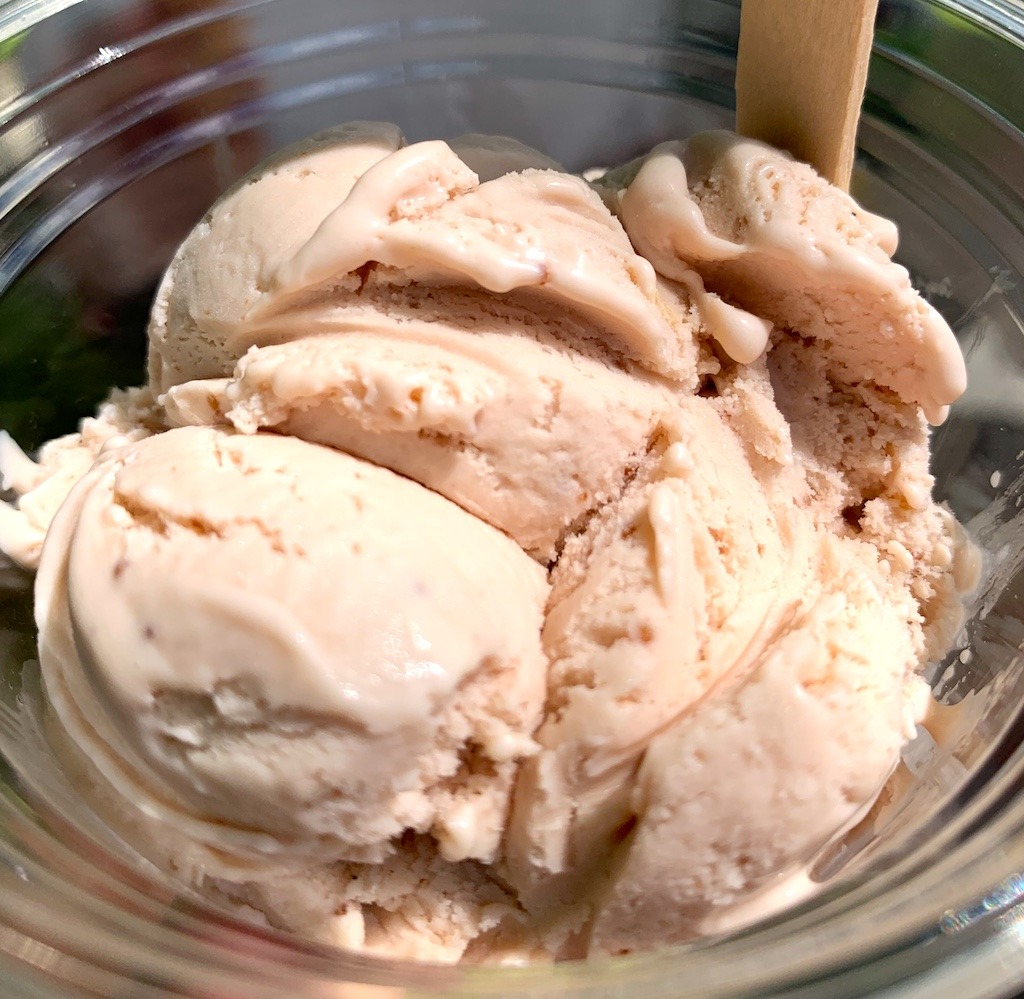 9. Breakfast/Bakery Crawl
Winnipeg is brimming with wonderful bakeries and breakfast spots. Take a morning to wander through the city and taste a little bit from several of them. You can start at Forth with a delicious toast loaded with local fresh ingredients. Roasted beets labneh walnuts and pomegranate was one of our faves, enjoyed al fresco at a patio table.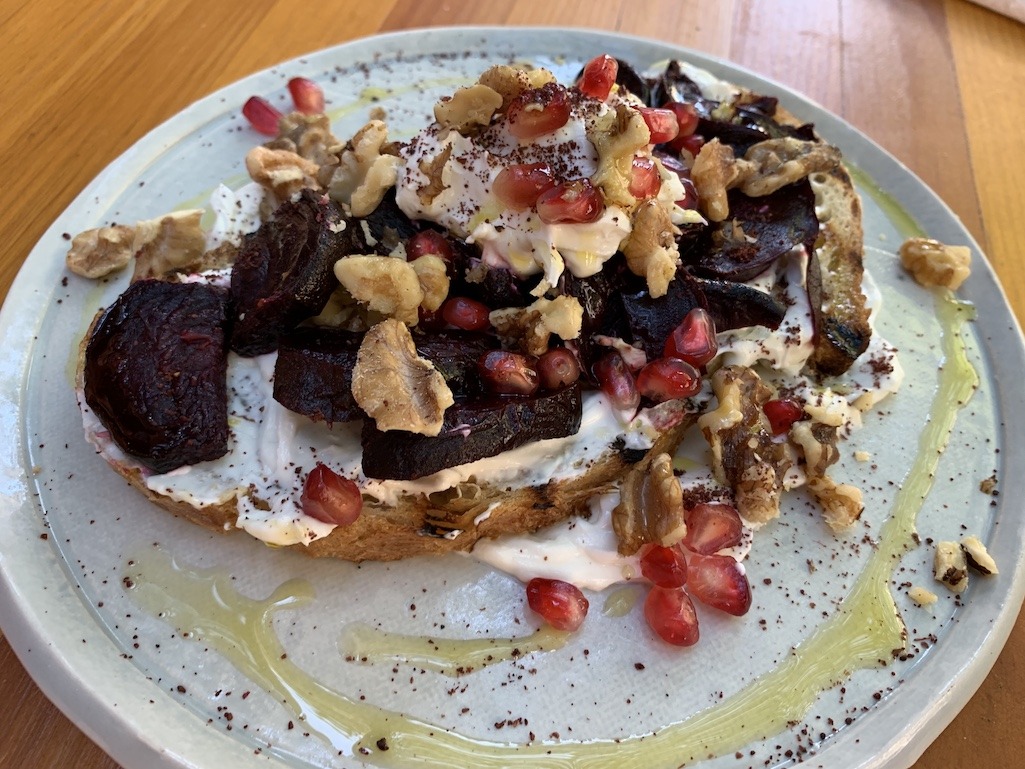 Next head over to La Belle Baguette, where chef/owner Alix Loiselle wows you with creative and delicious offerings. A baking resume that includes the Chateau Lake Louise and working for Daniel Boulud at the Ritz Carlton should remove any doubt about digging in here.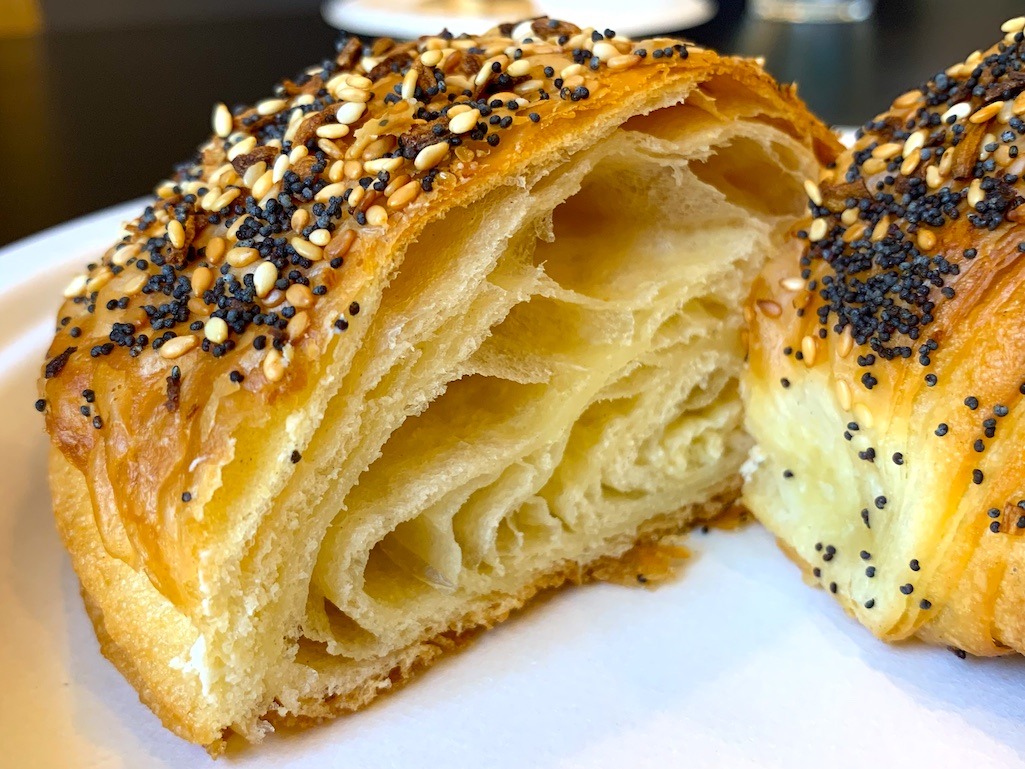 We love doughnuts and Oh Doughnuts offers a great variety of gourmet unique and surprising specialty choices. Flavors range from sweet to savory with some regular favorites always around and new ones popping up for a visit. Expect the unexpected with doughnut flavors like Everything Bagel, Jalapeno Cheddar, Taco Dip, Orange Creamsicle, and Almond Joy, just to name a few. There are also vegan and gluten-free options.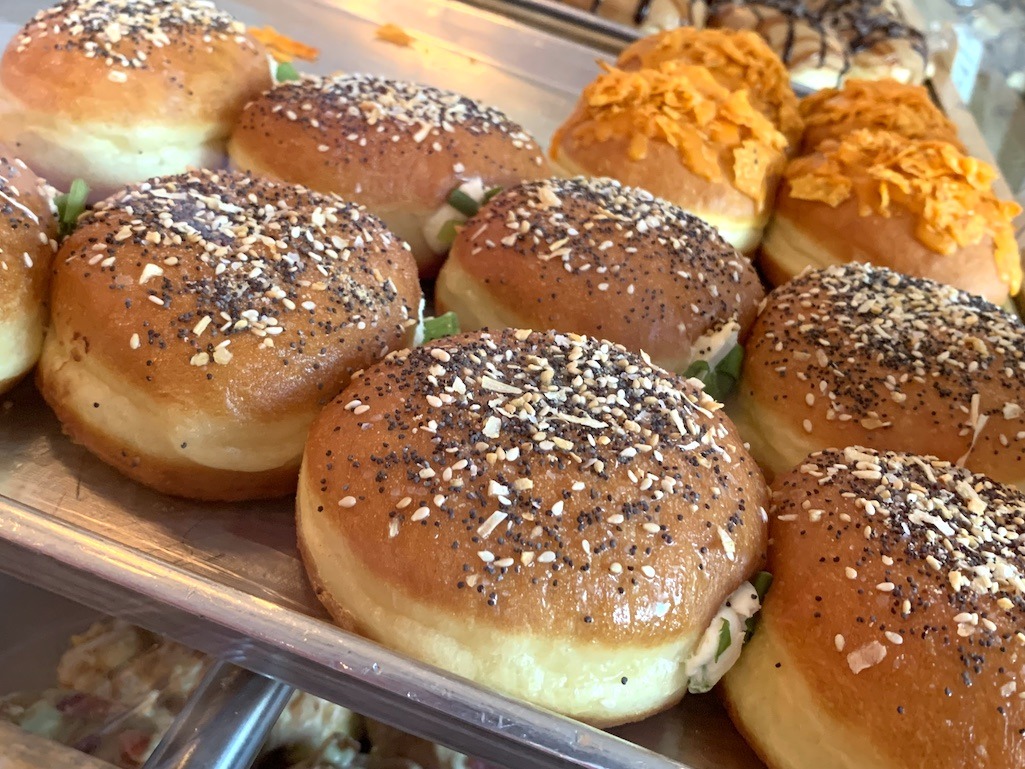 10. Go to the Farmers' Market
Check out the Downtown Winnipeg BIZ Farmers' Market. If you're visiting from June through October, you'll want to visit the lively farmers market that puts smiles on the faces of everyone around. There are many different types of vendors from all over Manitoba offering a variety of goods like fresh produce, honey, bison meat, vinegar, jams, spices, and more.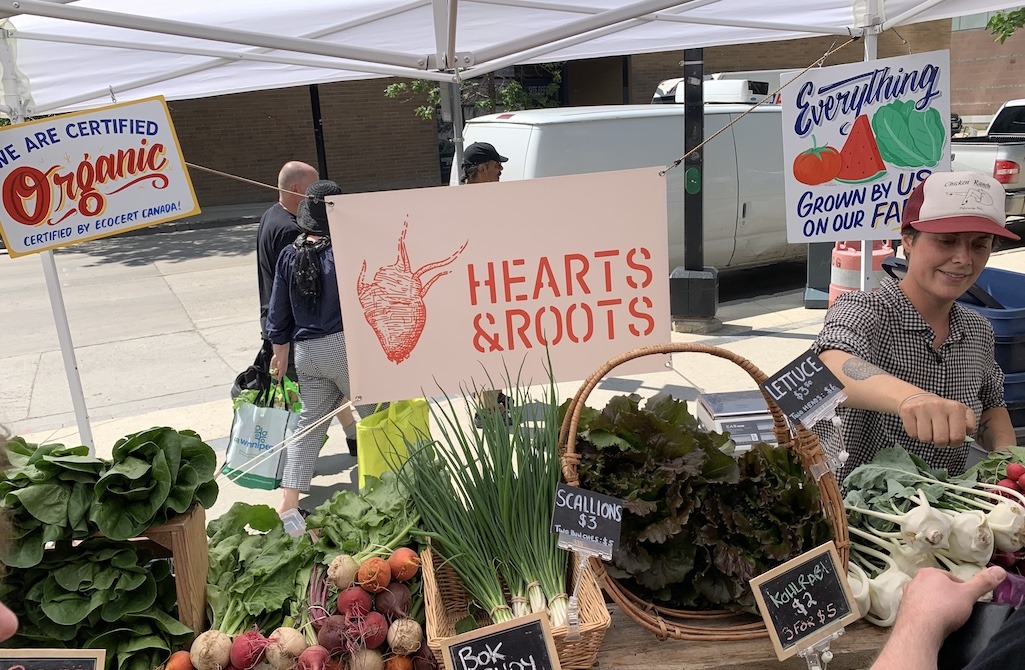 You might also spy an opportunity for indulging in a little sweet ice cream from a Chaeban ice cream cart or the BDI (Bridge Drive-In) truck. There's also plenty of great people-watching, so grab a snack and hang around for a while to watch the show.
11. Take A Bison Safari
As you know, we're wild about wildlife. If you are too, you'll jump at the chance to go on a bison safari at FortWhyte Alive to see these magnificent animals and learn more about their place in Manitoba's history. You'll get up close and personal with these huge creatures and get the inside scoop on their breeding, eating, and socializing habits with a knowledgeable guide who will help you get the pictures of a lifetime while staying at a safe distance.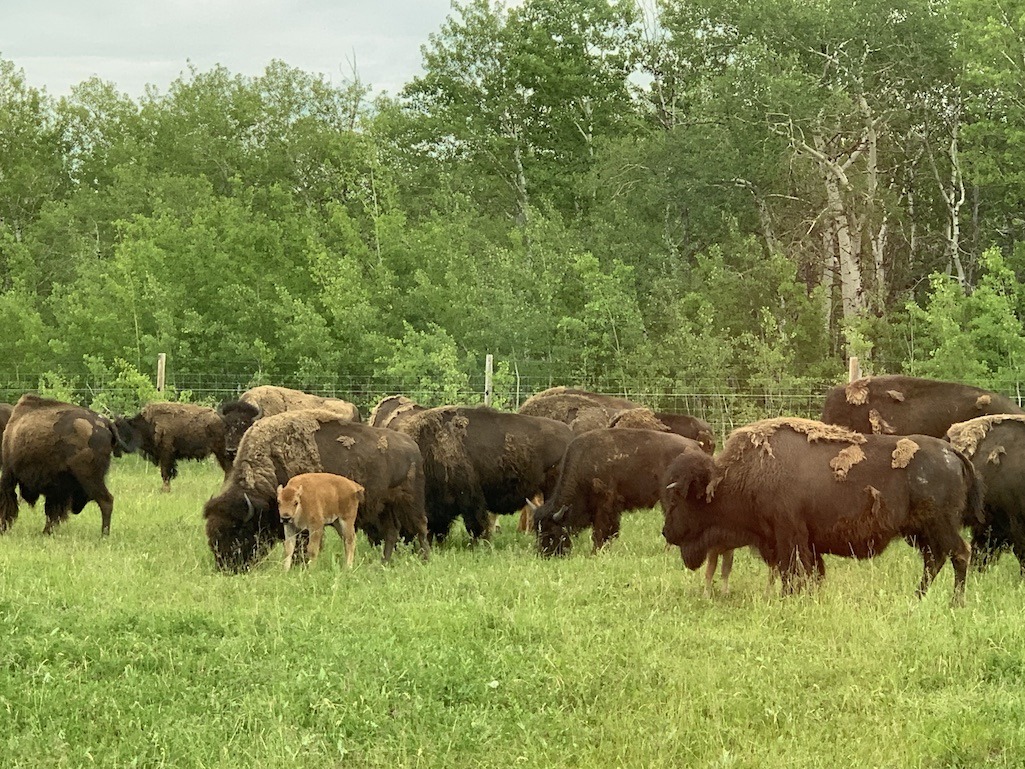 While you're there, explore the rest of the area's forest trails, birding hotspots, and more. If you have the time, activities available include fishing, paddling, and hiking in the summer with snowshoeing, skating, cross-country skiing, and tobogganing in the winter. Get a breath of fresh air any time of year and explore the local nature scene.
12 Super Spa Experience
After all the zipping around you'll want to do in Winnipeg, you might enjoy taking some time to unwind. Thermea by Nordik Spa-Nature is one of the most unique ways to relax, refresh and renew you'll find anywhere. A short 8km drive from downtown, Thermea feels like a world away.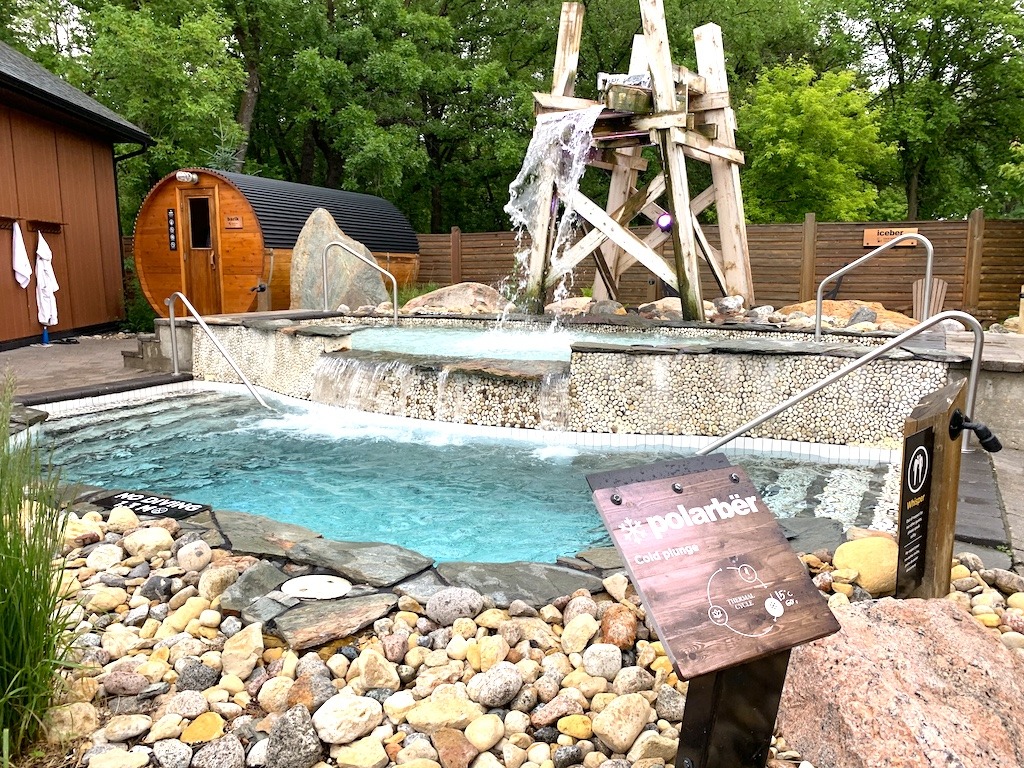 Their three-step process follows Scandinavian traditions, taking you through hot, cold, and temperate baths, saunas, exfoliation, and total relaxation. Take time to hang on one of the grown-up swings, sit by a crackling fire, and allow your senses to take it all in. Enjoy a fabulous and tasty meal in the terrace restaurant where you can dine in your bathing suit and robe. Ah, heaven!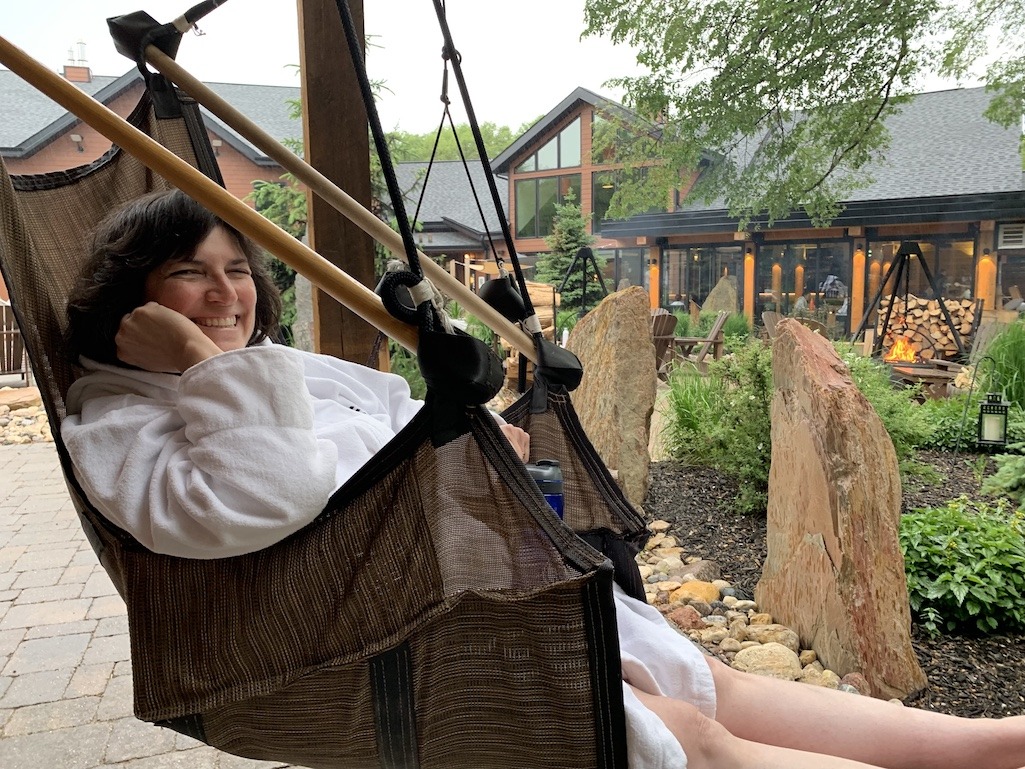 13. Watch the Birdies
For a fantastic way to feel even more a part of nature, head to Oak Hammock Marsh for their Bird in the Hand experience. Bird banding is definitely one of the more unique things to do in Winnipeg. One of North America's most active bird viewing areas, this wetland is not only a significant natural resource but also a birder's paradise. Learn from knowledgeable scientists how they band and track birds. And get a chance to help hands-on and set the bird informants free. It's an exhilarating opportunity to see the important information that comes from research as well as to get up close with some of our wonderful feathered friends.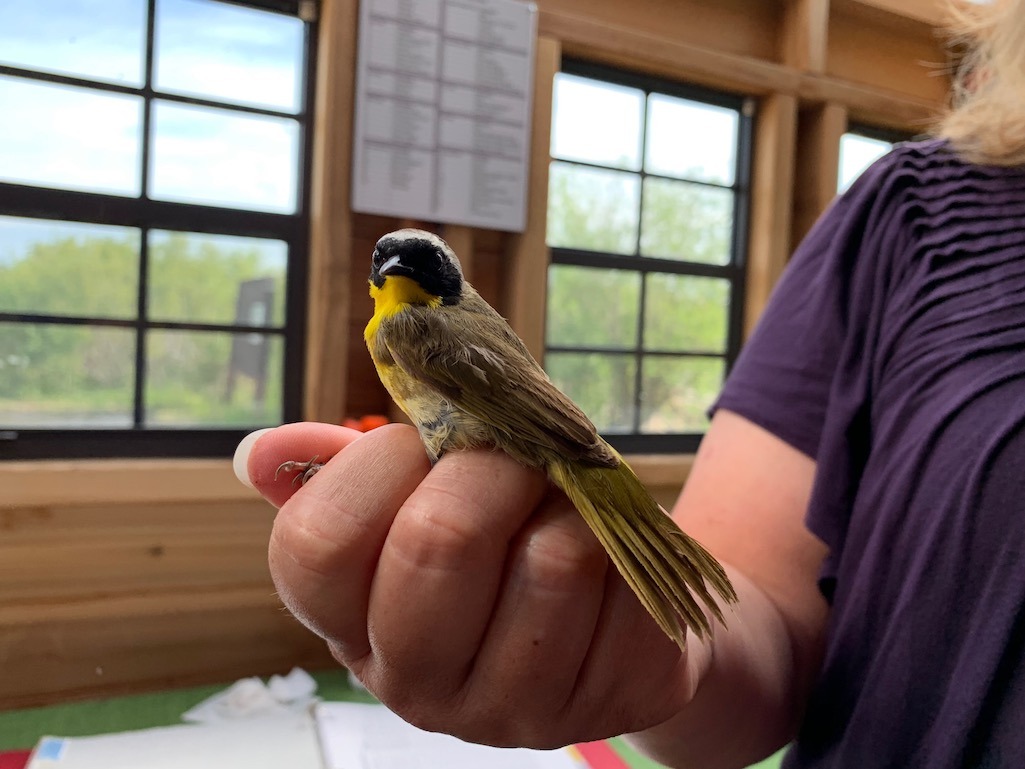 When you've set your birdies free, explore the rest of the 36 square km marshland with its hiking trails, marsh boardwalks and educational center. Learn how to paddle a canoe and explore the more than 300 species of birds along with mammals, reptiles, amphibians, and fish that call the wetland home. Did you know you can eat cattail? Neither did we, but we learned how from our knowledgeable guide as we floated by them in our canoe!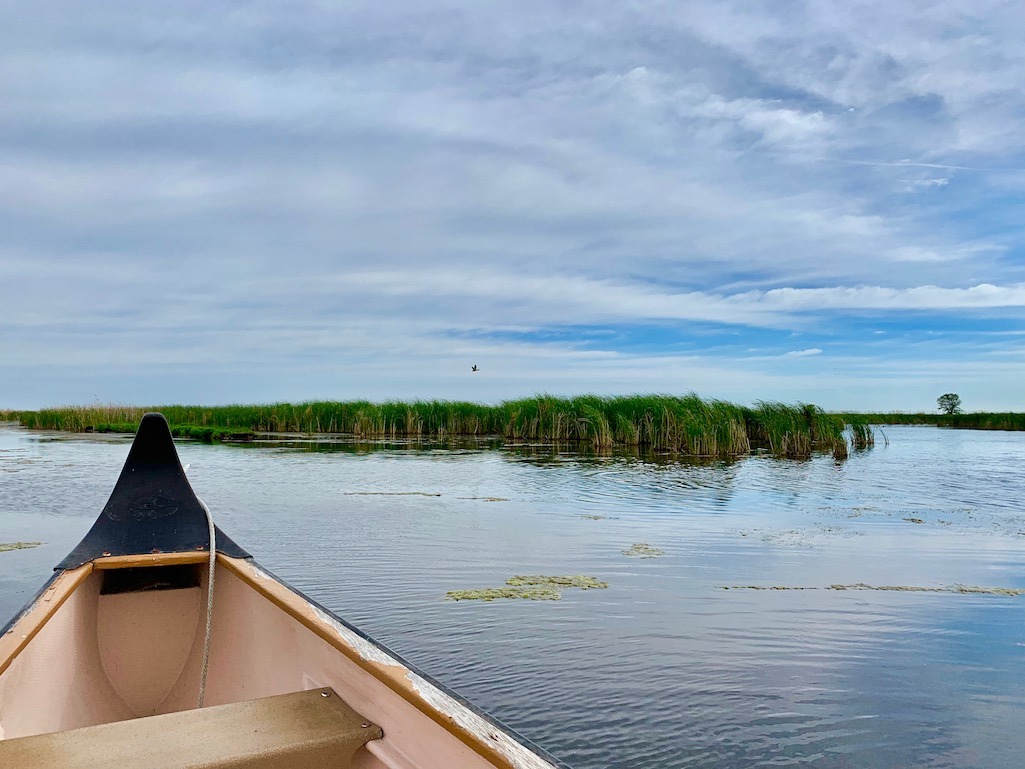 14. Polar Bears
Few things in life are as exciting as polar bears. So it's no wonder the Journey to Churchill exhibit at the Assiniboine Park Zoo is a hit with visitors of all ages. This award-winning exhibit takes you through a comprehensive exploration of biodiversity, climate change, and conservation issues that are impacting the northern species from polar bears and muskoxen to arctic foxes and more.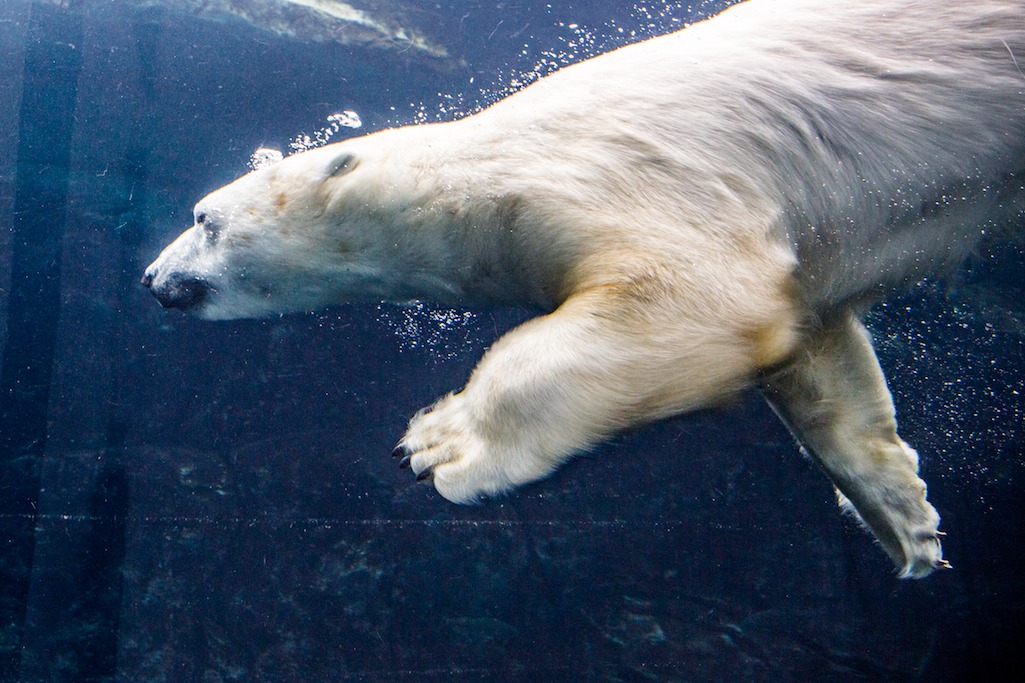 Of course, you'll see actual polar bears too, including the amazing walk-through viewing area where you can watch the polar bears swim right above you. Devoted to wildlife preservation, they only house rescued polar bears that could not survive on their own.
Interpretive signage and interactive displays as well as an impactful 360-degree movie help tell the story of Churchill and the polar bears and help us understand the importance of actively working now to preserve our natural resources for generations to come.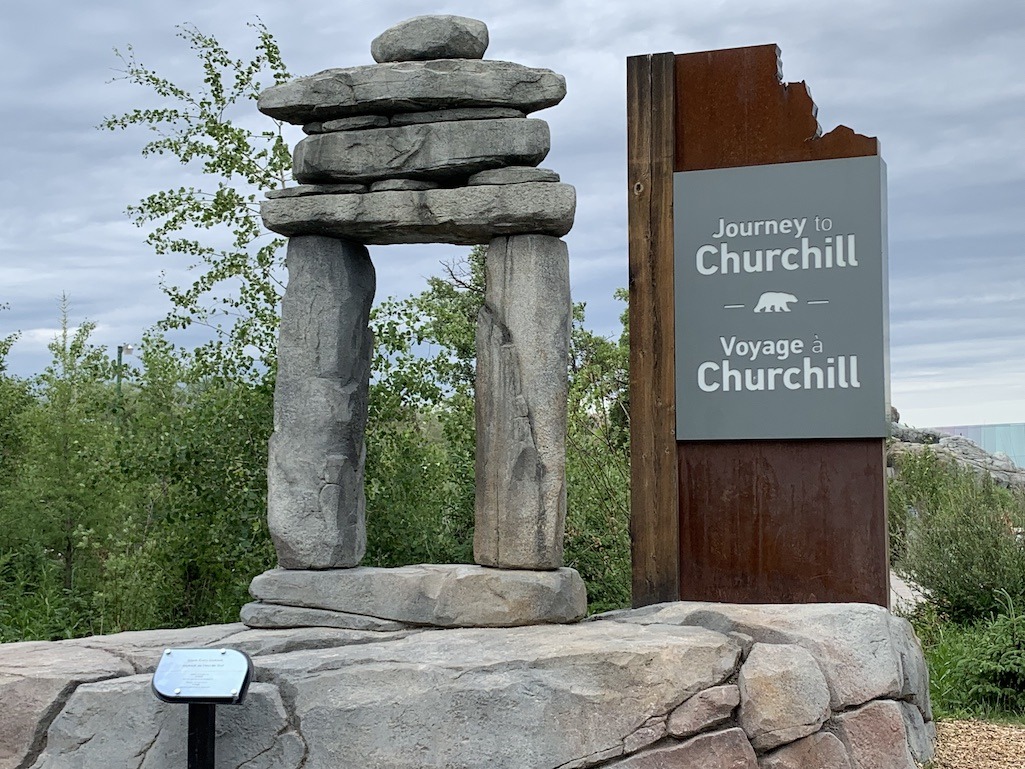 15. Get Some Relax Your Face Time
Being good to yourself sometimes means taking a small indulgence. The Face Bar Winnipeg makes it easy to do with its 30-minute affordable high-quality skin care services. Take a break and treat yourself to one of their four different condensed facial processes like Tricia's Supercharged Signature Peel, Glow on the Go facial and Hot Lift or Power Purge facials. You'll be in and out before you know it with a rejuvenating treatment that fits into even the busiest schedule.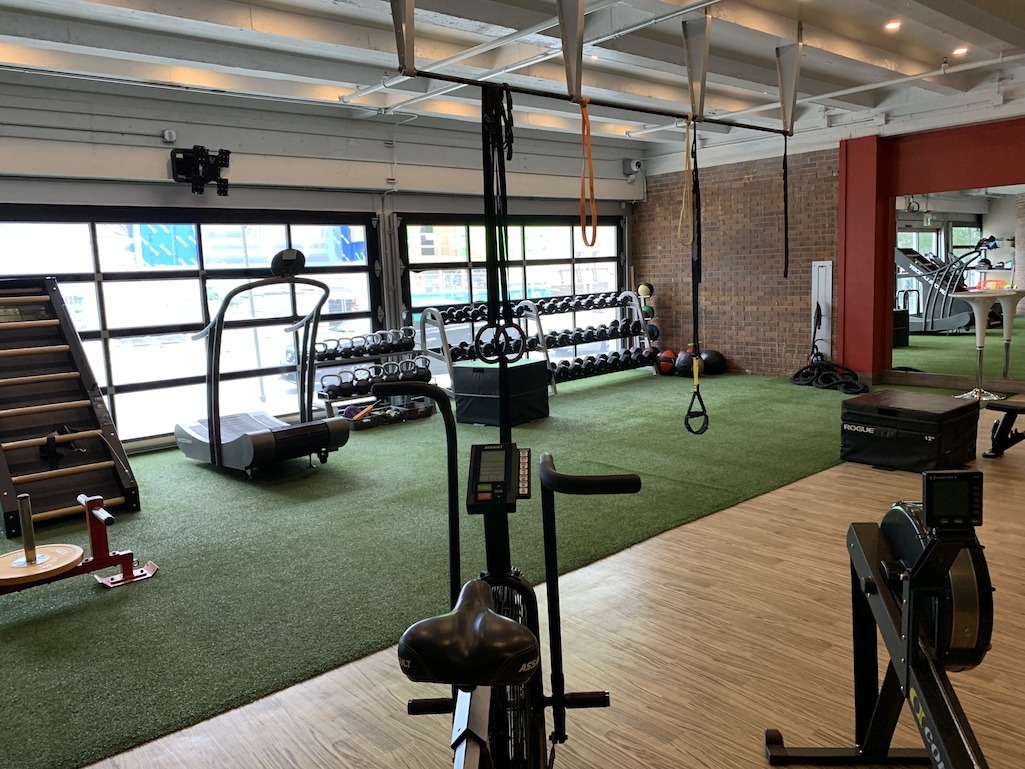 If you're a fan of yoga, you might also want to check out the Yoga Public Studio in the same facility. It's a state-of-the-art fitness center that offers yoga in many forms and for all levels. It's the largest studio in Canada and offers everything from hot yoga classes to a nap room with weighted blankets and puffy clouds. Yes, a nap room! We can't think of a better way to wind up your trip before you head to the airport.
16. Fairmont Winnipeg
You'll want somewhere centrally located when you're doing all those things to do in Winnipeg. We were fortunate to be hosted by the Fairmont Hotel Winnipeg. Steps away from the Exchange District, The Forks and connected through the underground concourse are the RBC Convention Center and BellMTS Place.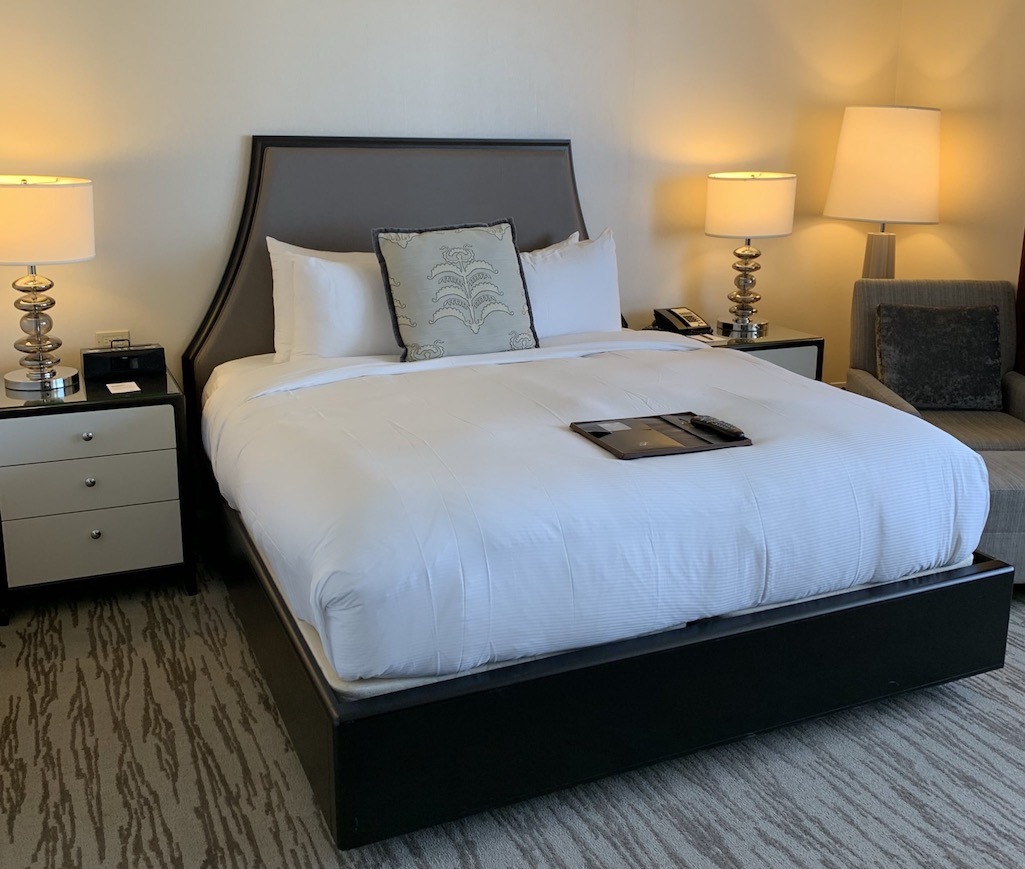 Spend your downtime relaxing in the saltwater swimming pool or stay in shape at their well-appointed health club. Upgrade to Fairmont Gold level, which includes access to the private lounge where you'll find personalized service, beverages, snacks, and a wonderful breakfast too. We've been fans of the Fairmont for many years staying with them in Toronto, Charlevoix,  Washington, D.C., and San Francisco. Their consistent service and careful attention to detail bring us back every time.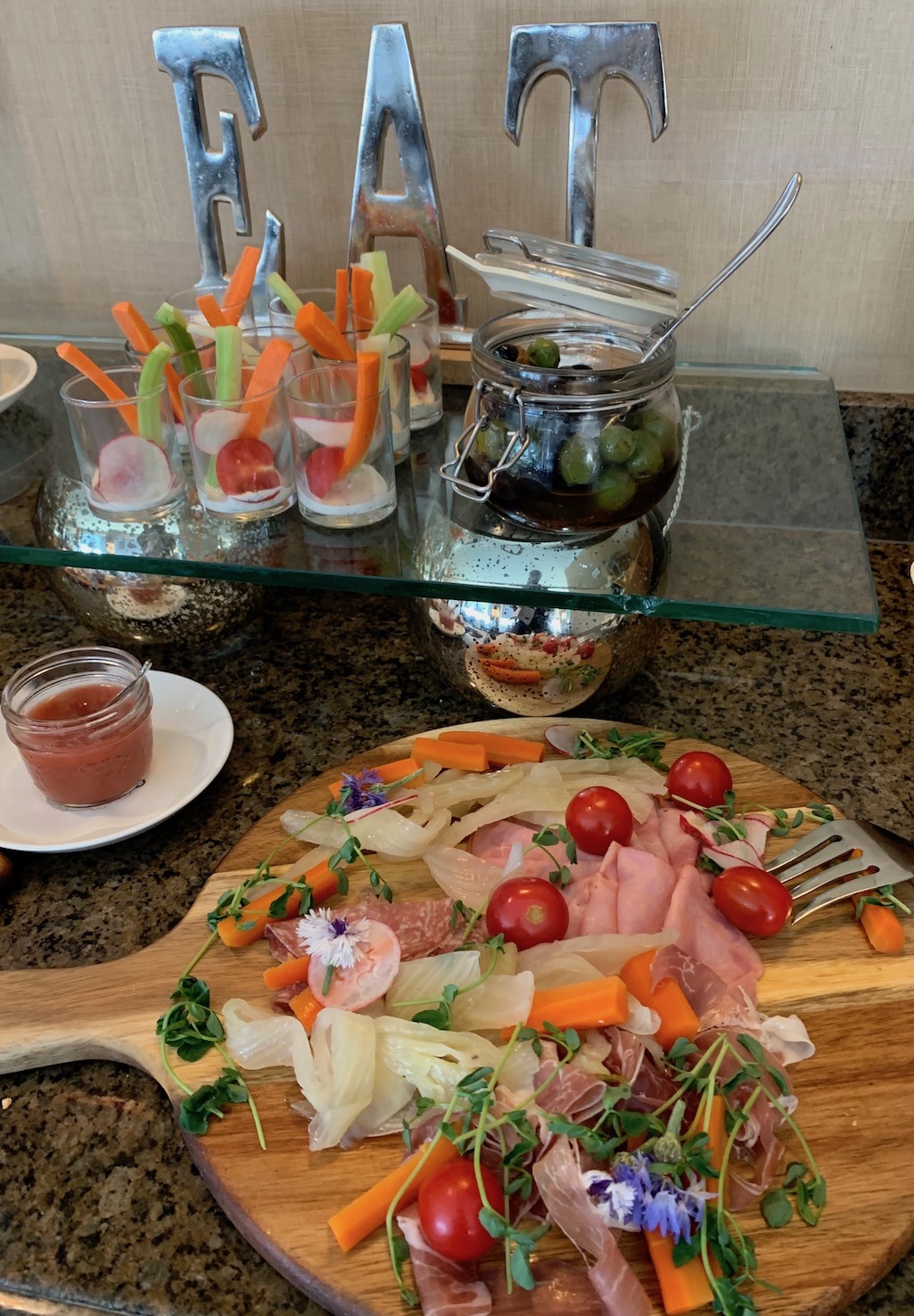 Things To Do in Winnipeg, Canada
As you can see, you'll find plenty of amazing things to do in Winnipeg, Manitoba. Make sure you plan enough time to get out and explore a little bit beyond the downtown as well as the many pleasures of this vibrant, friendly, and beautiful Canadian city. While our list is far from definitive, we hope it provides you with a few ideas on how you can enjoy some variety on your visit to Canada.
Our trip was hosted by Tourism Winnipeg as always all opinions we share are our own and reflect our personal experience in the destination.