Luxurious and Tasty Fairmont Gold in Washington DC
When traveling we all have the choice to stay at many different types of accommodations. Large hotels, small boutique hotels, bed and breakfast, Airbnbs… The choices can be mind-numbing.
When we're visiting larger cities we may opt for hotels we know well as consistently delivering great comfort and customer service. One of those hotels is the Fairmont. We recently had the chance to visit our nation's capital and stay at the Fairmont Washington, D.C., Georgetown.
We've had the good fortune to stay at Fairmont hotels around the world and have never been disappointed.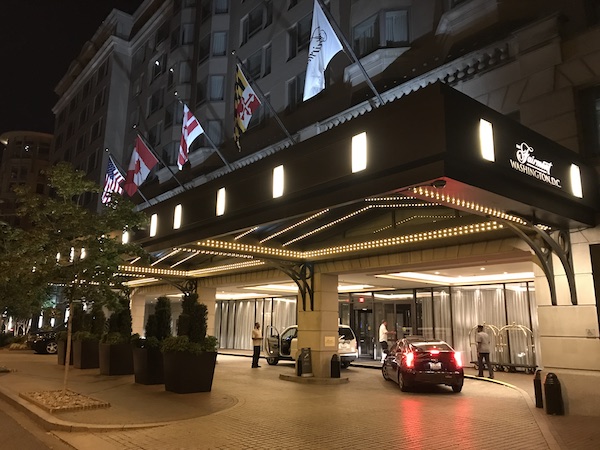 We Love The Gold Lounge
When we arrived at the Fairmont we learned that it was in the lovely West End part of town, right next to historic Georgetown. We were whisked to the 8th floor Gold Lounge level for easy, hassle-free check-in. In addition, we were offered refreshments while we relaxed and waited for the paperwork to be finished.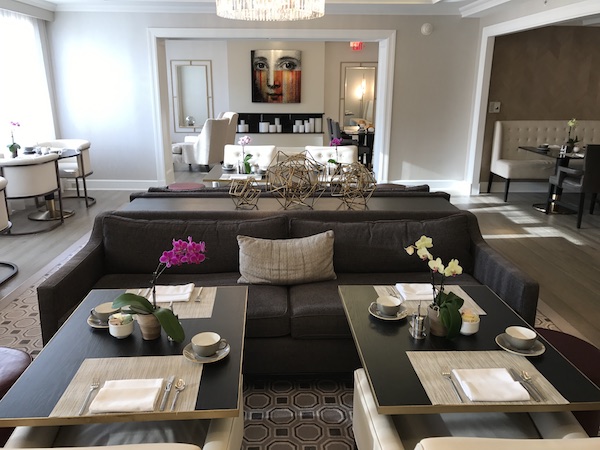 Our room was ready upon our arrival. We discovered it was part of a major $27 million renovation. The stylish new rooms are wonderfully appointed. Instead of a typical desk area, there is now a comfortable couch, round table, and separate rolling chair to make it easy to relax or work in your room.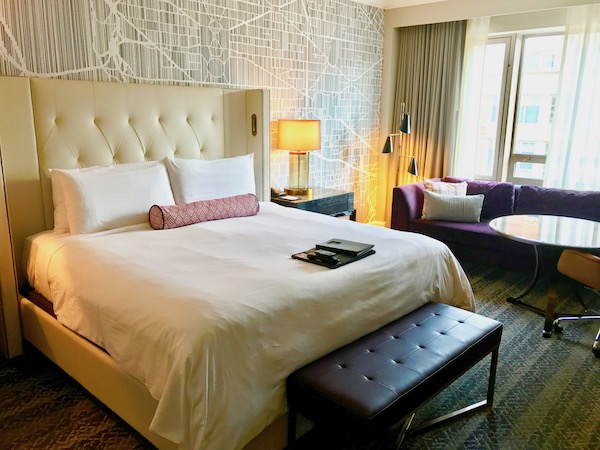 While staying at the Fairmont we often choose to stay on the Fairmont Gold level. Along with the convenient private reception area and personalized attention, you also have access to the fantastic Fairmont Gold Lounge, a benefit we truly enjoy. The lounge is a perfect spot to relax, read newspapers from around the world and plan your day.  The helpful and friendly Gold Lounge team is available to assist with reservations, information and local recommendations.
Let's Eat
Food is a central part of the Fairmont Gold Lounge. An enormous complimentary continental breakfast is served every morning (weekdays 6:30 am-10:00 am and weekends 7:00 am-11:00 am). Abundant warm and cold dishes have enough variety to please every traveler.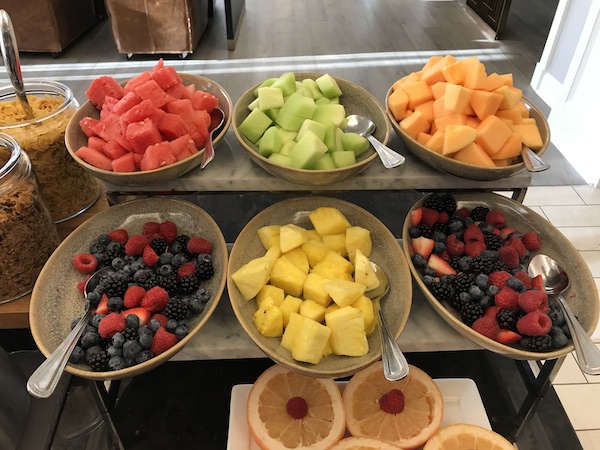 Fresh fruit, yogurts, cereals and smoothies are some of the healthiest choices.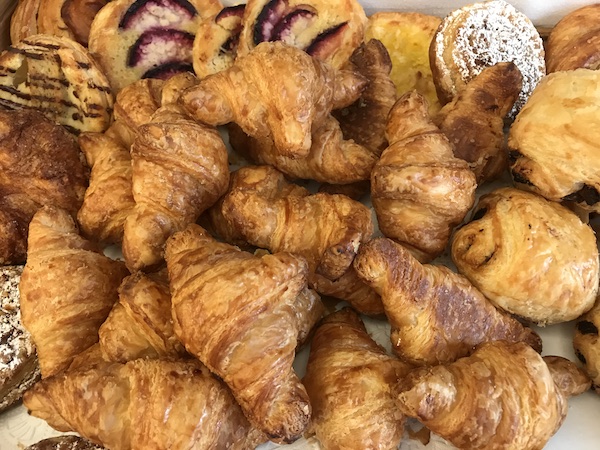 If you like a good morning pastry or toast they've got a wonderful selection. We loved their English tasty muffins, thick and fluffy just like Wolferman's!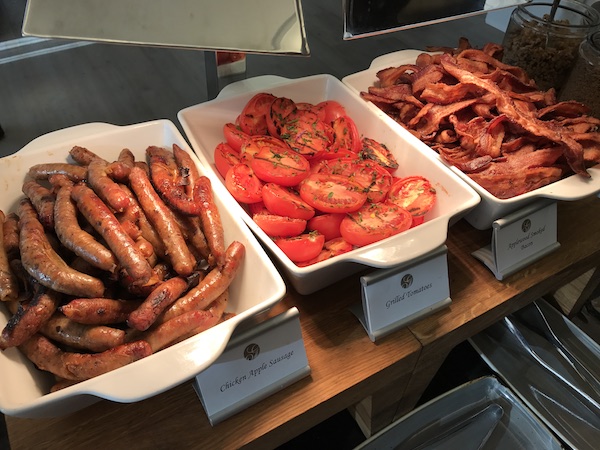 If you'd like a hot breakfast to fill your belly for a long day of touring the capital you will find more than enough choices to make you happy. Meats, eggs, potatoes, oatmeal and more will keep you going for hours and hours.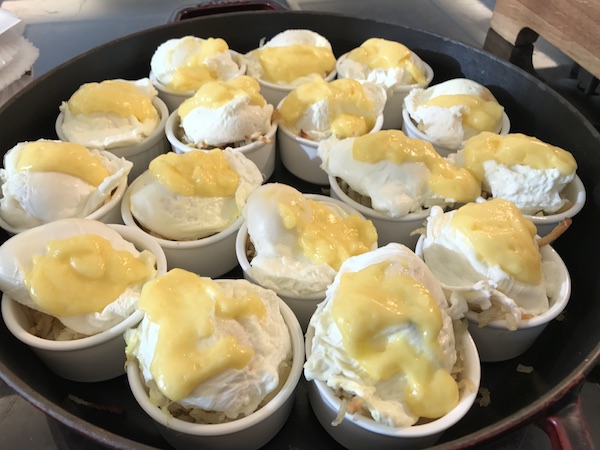 Places To Go, Things To Do and See
After a good breakfast you can head out to see the iconic memorials, monuments, and museums. Washington, D.C. is full of history, breathtaking art and architecture. You won't want to miss a thing. Be sure to pack comfortable shoes and your patience. Washington is an attraction for people all over the world. Plan out your day and leave enough time for lines and congestion.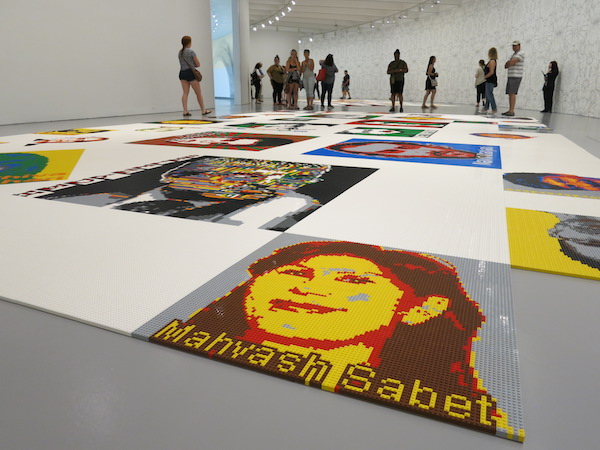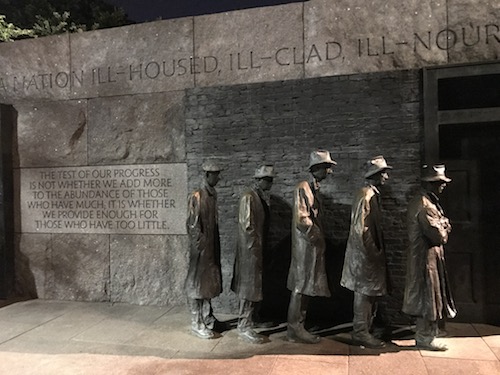 Pro Tip: Visit the popular Washington monuments in the evening. There will be fewer people and, although they are never empty, you'll get some dramatic photos as well. We especially liked visiting the Franklin D. Roosevelt and Martin Luther King memorials at night.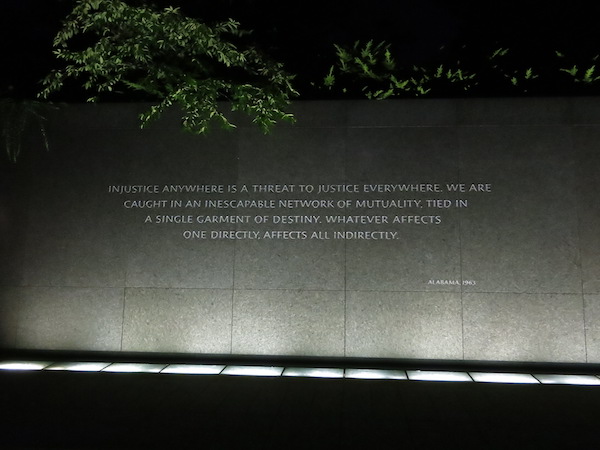 Come Back and Relax
When you've had your fill of the city sights return to the Fairmont Gold Lounge for complimentary cocktail canapés from 5:00 pm – 7:00 pm daily. There is also a full honor bar with beer and wine choices as well as various spirits to create the cocktails of your choice.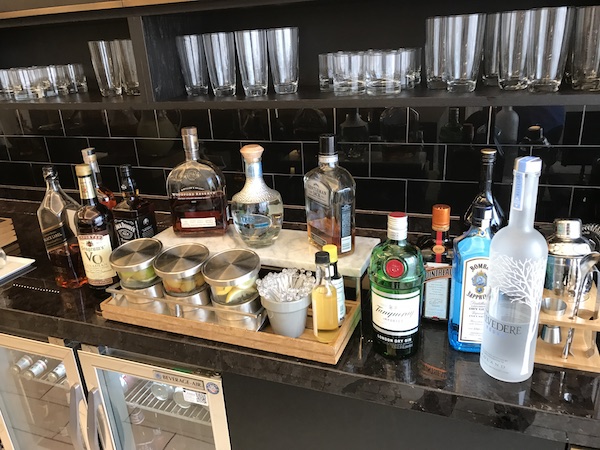 Whatever your beverage of choice is they have options to make everyone happy. You can also choose from complimentary bottled water, sodas, coffee and hot or iced teas.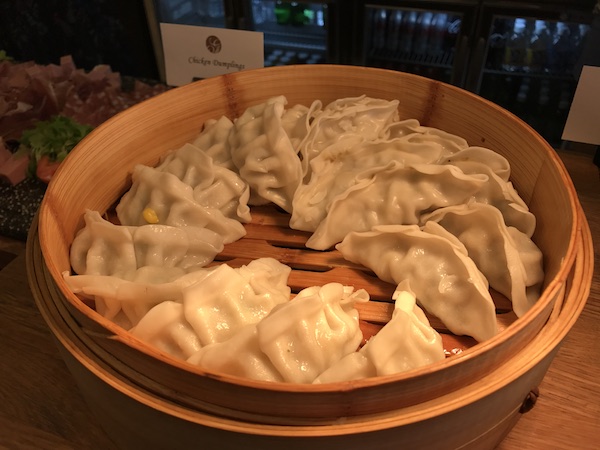 The complimentary "snacks" during cocktail hour are quite hearty and could be a meal unto themselves. Hot and cold choices are available. You could easily fill up on these tasty bites and forget to leave room for dinner! Go easy and enjoy a few tastes. You'll want to have room to sample the great offerings of local dining establishments.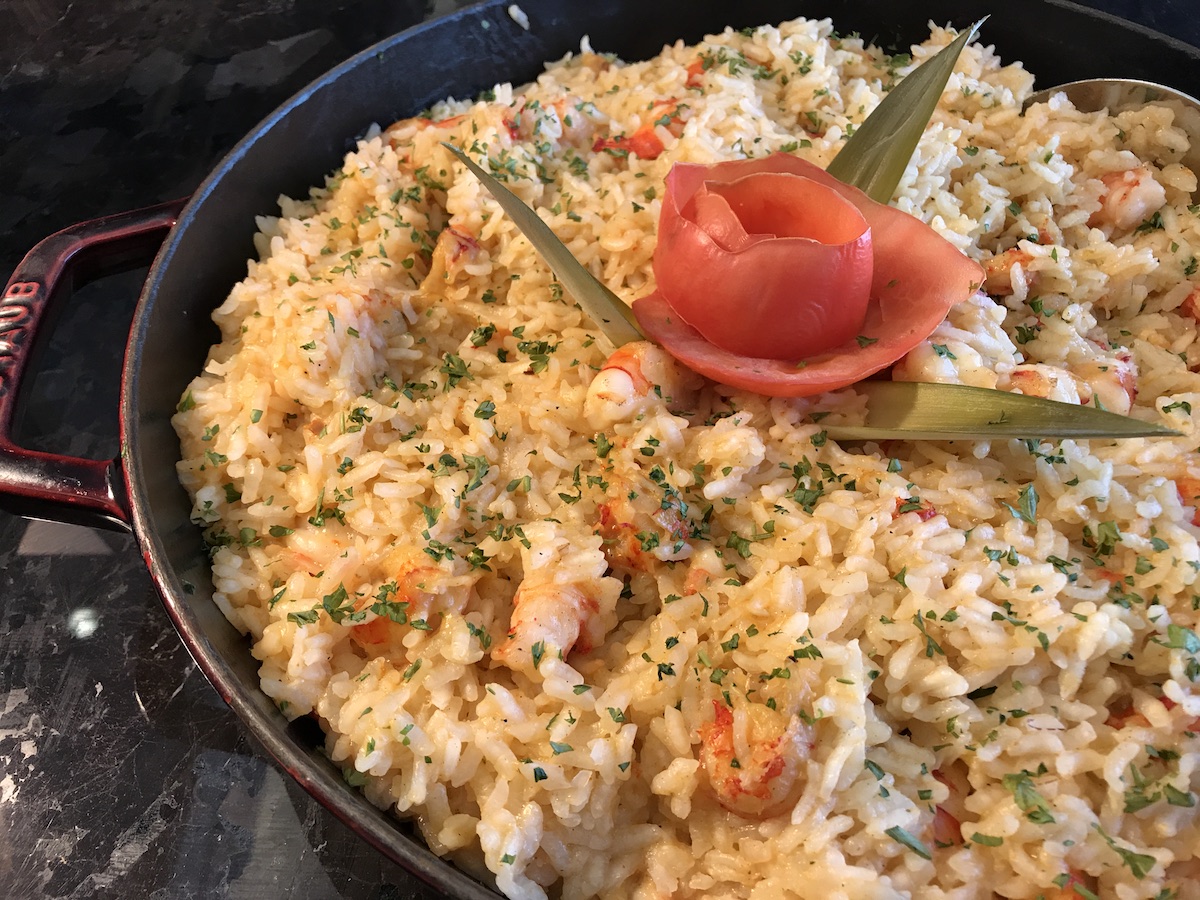 When we say hearty food we're not kidding. Whether you're eating paleo or carb loading they've got a dish for you.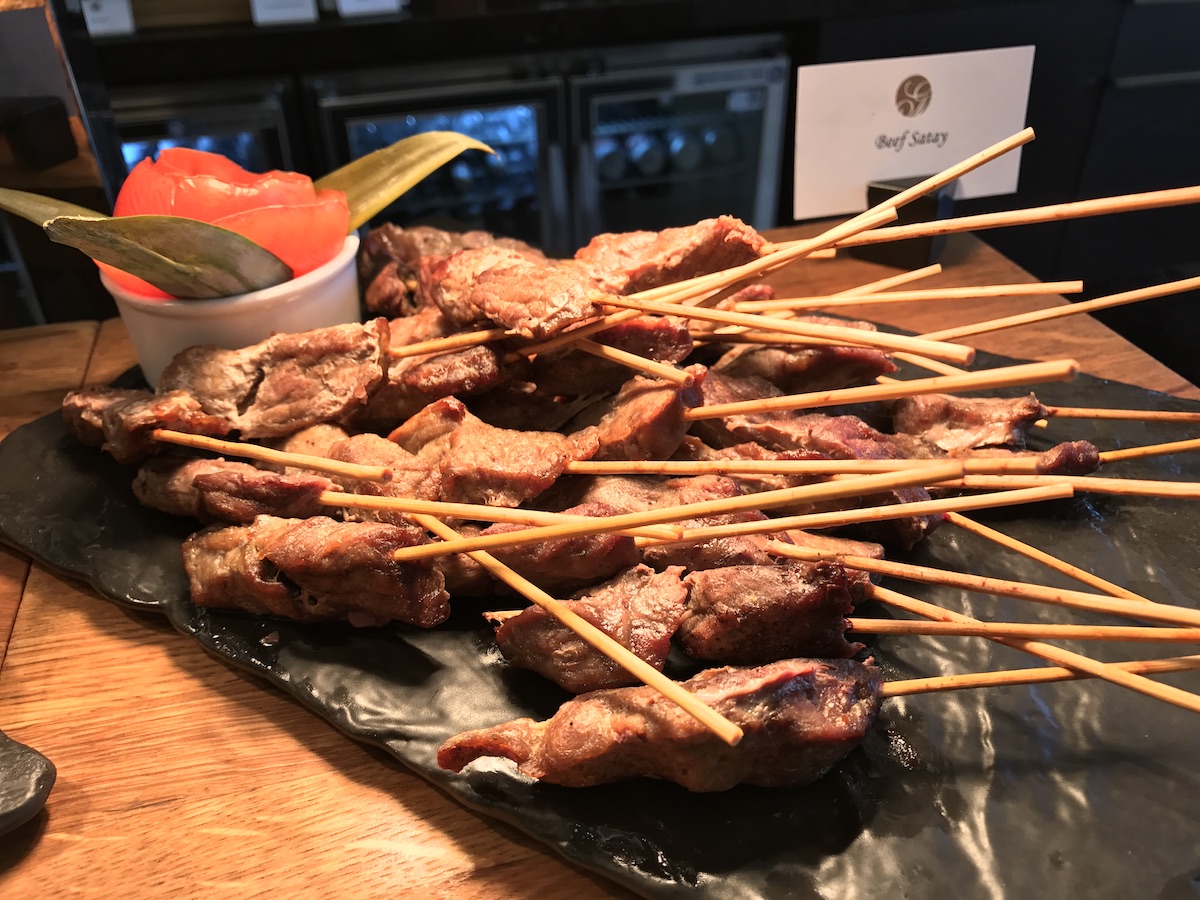 The smoked trout salad was one of my favorites.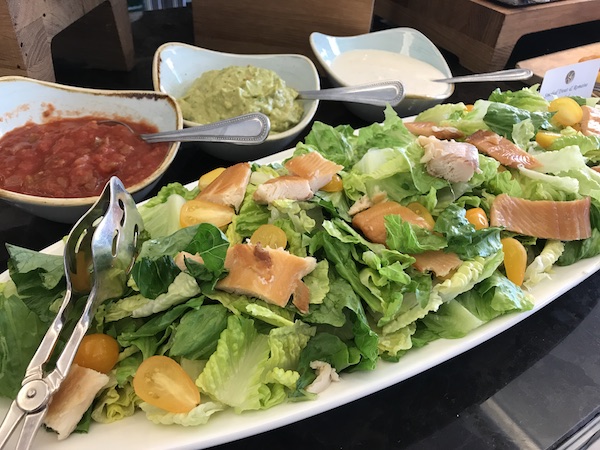 Coffee, Tea and Much, Much More
Coffee, tea, soft drinks, and bottled water are also available throughout the day. Being a tea lover I was especially tickled by Fairmont's large selection of teas. They had some reliable favorites like Green Tea, Chamomile, English Breakfast, and others. But what really excited me were the "Wellness Teas" that included energy, tranquility, digestive and high antioxidants.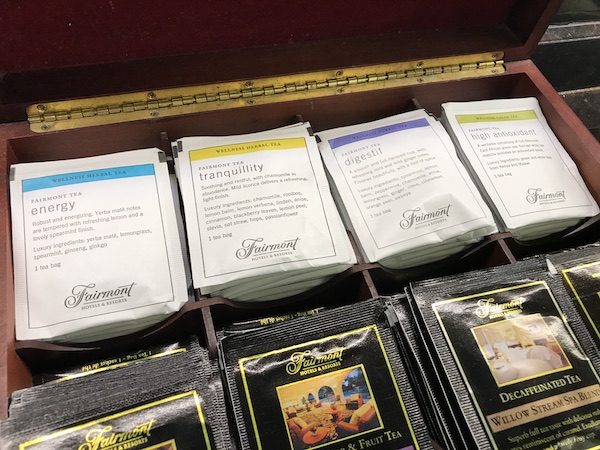 If you're looking to de-stress further check out their huge indoor heated swimming pool and large fitness facility. They also offer classes and a full array of fitness equipment to keep you in shape during your visit.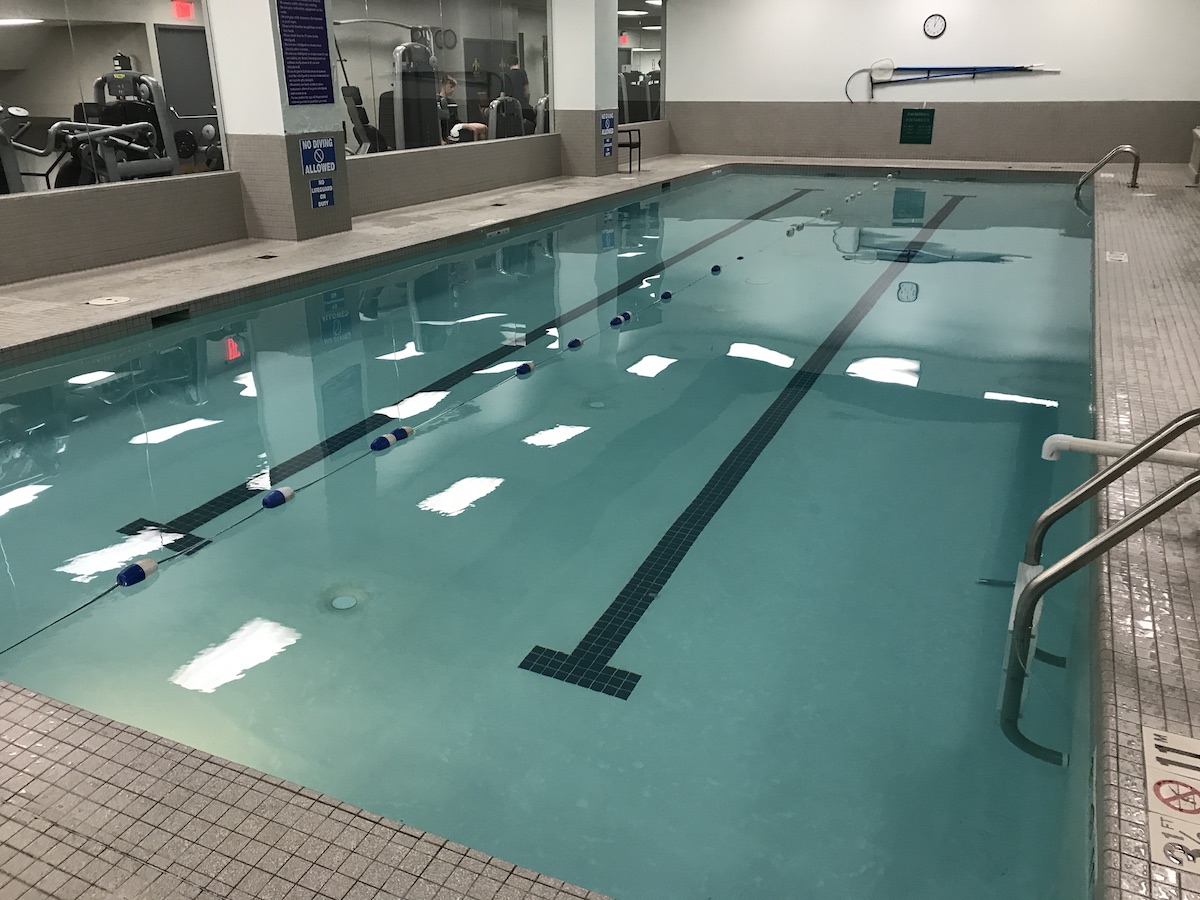 Another spot to enjoy alone or with others is the outdoor terrace. The bubbling fountain creates the perfect environment for a quick meeting, a time to decompress, a relaxing meal or a cocktail with a friend.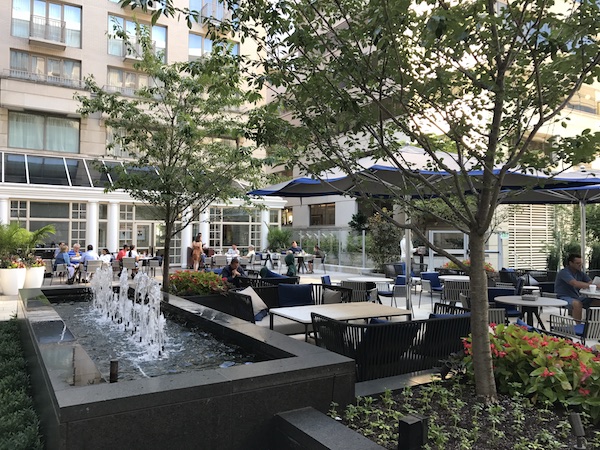 Speaking of cocktails, you must try the signature Beetini at the Fairmont. Created with the honey that's produced right on the hotel's rooftop it's a refreshing drink with just a little sting!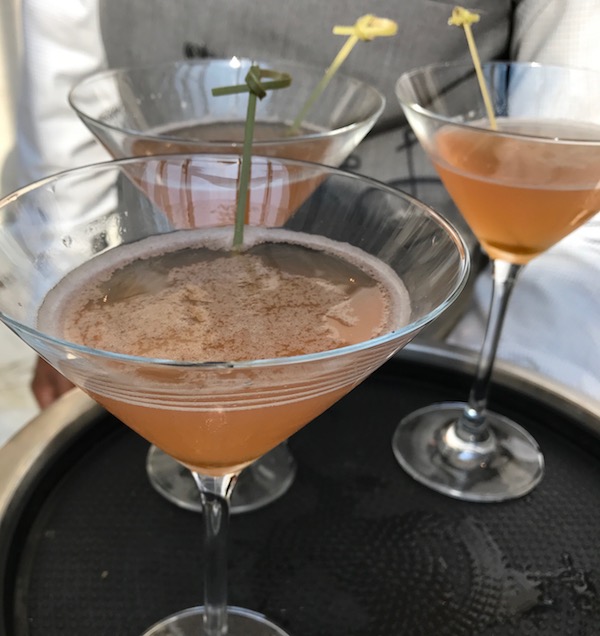 One place to enjoy that cocktail is the lobby bar is airy and bright with lots of interesting sculptures and comfortable seating.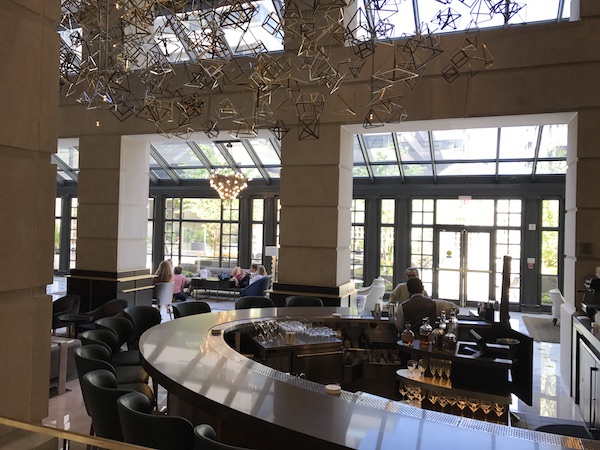 So Long, Farewell!
As we made our way back to the Fairmont Gold Lounge to check out, our sad faces were met with smiles and promises of seeing us again. One of the great things about the Fairmont is that often employees move from property to property so it's not unlikely to see a familiar face when you're visiting. Our new friend Suki, the Gold Lounge Manager, sent us off with a bag of cookies for our road trip home. Talk about feeling special!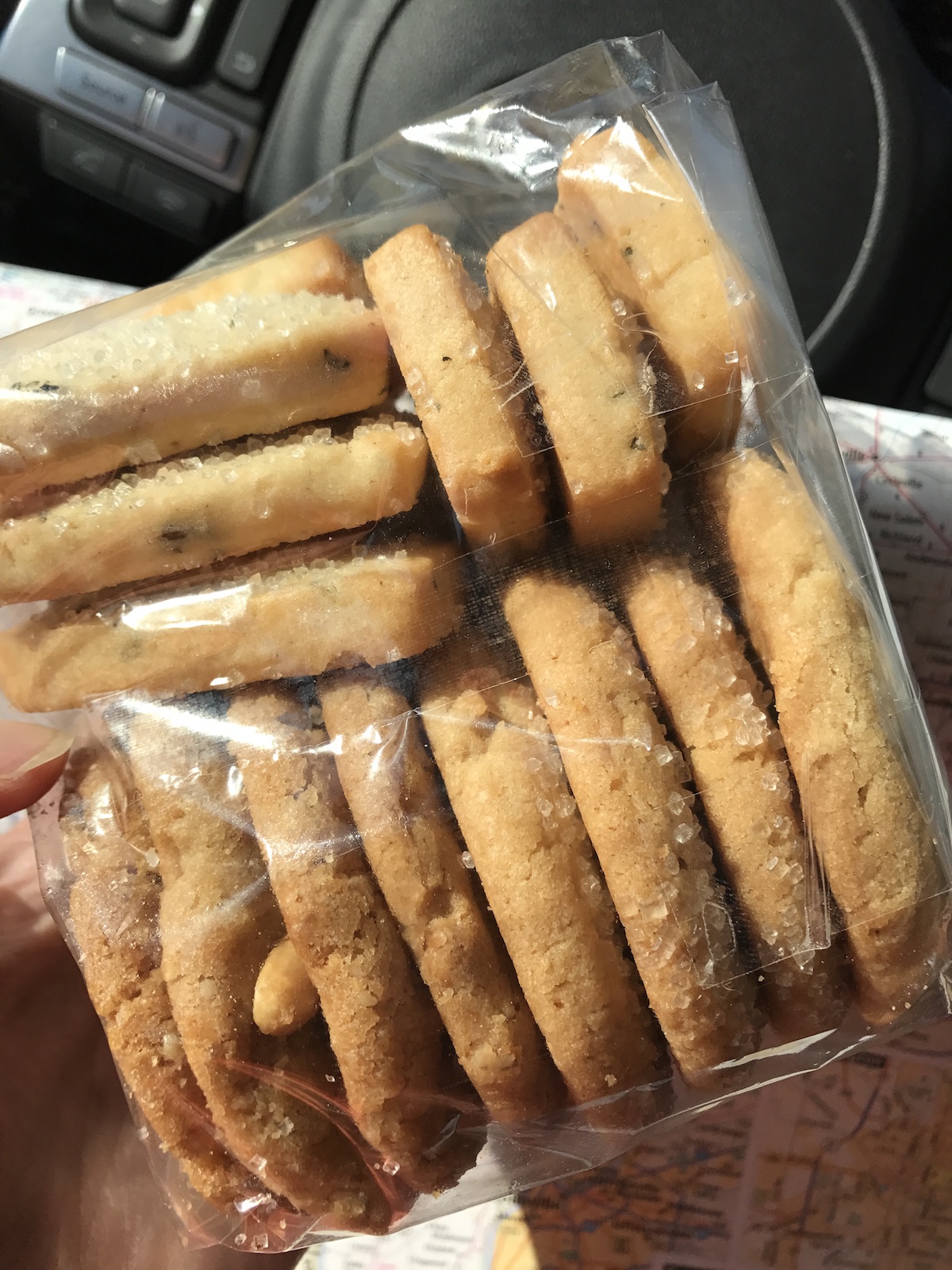 With all there is to do and see in Washington, D.C. it was wonderful to have the Fairmont as our command post. The familiar luxury accommodations, wonderful Gold Lounge services, and food, and all-around splendid customer service and personal attention make this a great choice for your stay in the capital city.
Fairmont Washington, D. C. Georgetown
2401 M Street, NW
Washington, DC USA 20037
1-202-429-2400
Visit www.fairmont.com/washington for rates and availability.
Updated January 2020.
Pin this post for future reference!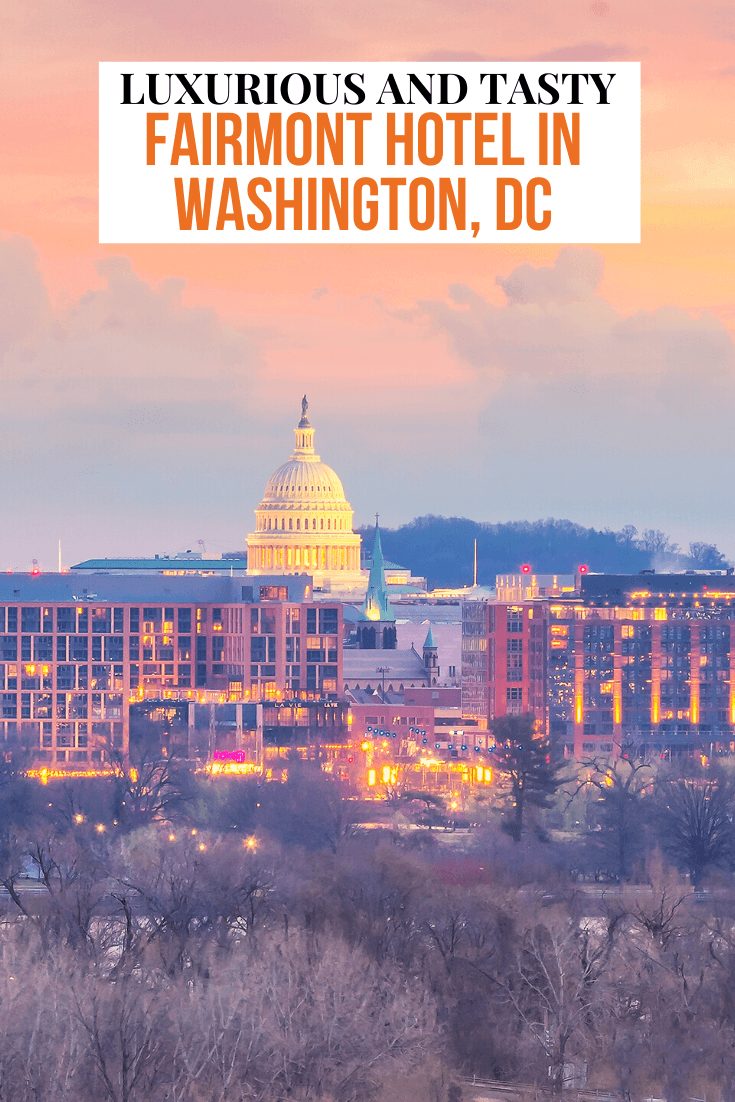 .