We knew that our first holiday season in Portugal would be something different. We just weren't sure exactly how it would be different. Both of us enjoy celebrating the holidays and all that includes. Decorating, hosting get-togethers, going to concerts, wandering through Christmas markets, and checking out all those sparkling holiday lights.
Would we be able to do that in Portugal? Turns out, yes we can! The lights were turned on this weekend in Lisbon and they are truly dazzling. The stores are full of holiday displays and every rideshare car you jump into is playing holiday music. Although I have to admit songs referencing snow and sleigh rides don't exactly fit the warmer climate in our beach town. But if we want snow, there are parts of Portugal we could visit for a dose of winter white.

Everything Is Different
Some may argue that everything has changed for everyone. The pandemic that rages on certainly changed the way we get together. One of the many things that we have embraced since moving to Portugal is simplicity. Learning to do more with less. This came out of necessity for our move but we had been moving toward a simpler life for years. We aim to reduce our carbon footprint by reducing what we buy, recycling what we can, and reusing or upcycling whenever possible.
The holidays are a perfect time to reassess how you approach this hectic time of year. Why not take advantage and start simplifying your holidays this year? You don't have to add to consumerism. Do you really need that extra set of lights? And I bet that the kids don't need the latest toys that will be in all the Black Friday sales.
If you're looking to make the holidays something different here are a few of the ideas we have for making our holidays (and yours) more reasonable, more enjoyable, and more meaningful. At the same time, we'll be spending less money, accumulating less stuff, and spending less time freaking out (fingers crossed).
7 Ways To Do Something Different This Holiday Season
1. Less Is Really More.
Perhaps the global supply chain issues that have made many items impossible to get in time for the holiday will force people to realize they don't need everything on that Christmas list. Even the New York Times ran a piece on how to buy nothing new for the holidays.
Our downsizing experience has taught us that you really don't "need" that many "things" to be happy. You just don't. We kept only two boxes of Christmas decorations. Two. Those boxes are filled with treasures, especially sentimental travel and cat ornaments, and retro Christmas decorations we just couldn't bear to part with. We're looking forward to opening the boxes and reminiscing about each and every piece.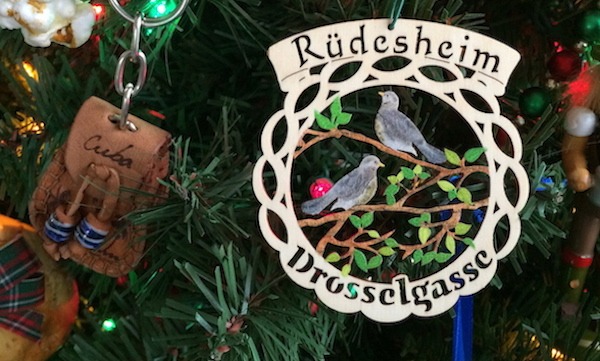 We've ordered a simple Christmas tree that will need to be hand-lit. I'll be using my rusty skills learned long ago while working in the Christmas business to be sure that the tree is beautifully shaped and lit just right (thank you, Steve Feinberg).
The tree and the few decorations we've brought with us will be the full extent of our decorating this year.
2. Do What's Important to YOU
So many of the social obligations around the holidays may be things you dread. Going to a party you'd rather not, taking part in a gift exchange that has run its course. Why not make this the year you simply so, no thank you? You may even want to suggest an alternative plan. Volunteering at a nearby senior home or food pantry can still be a time to get together but also to give back.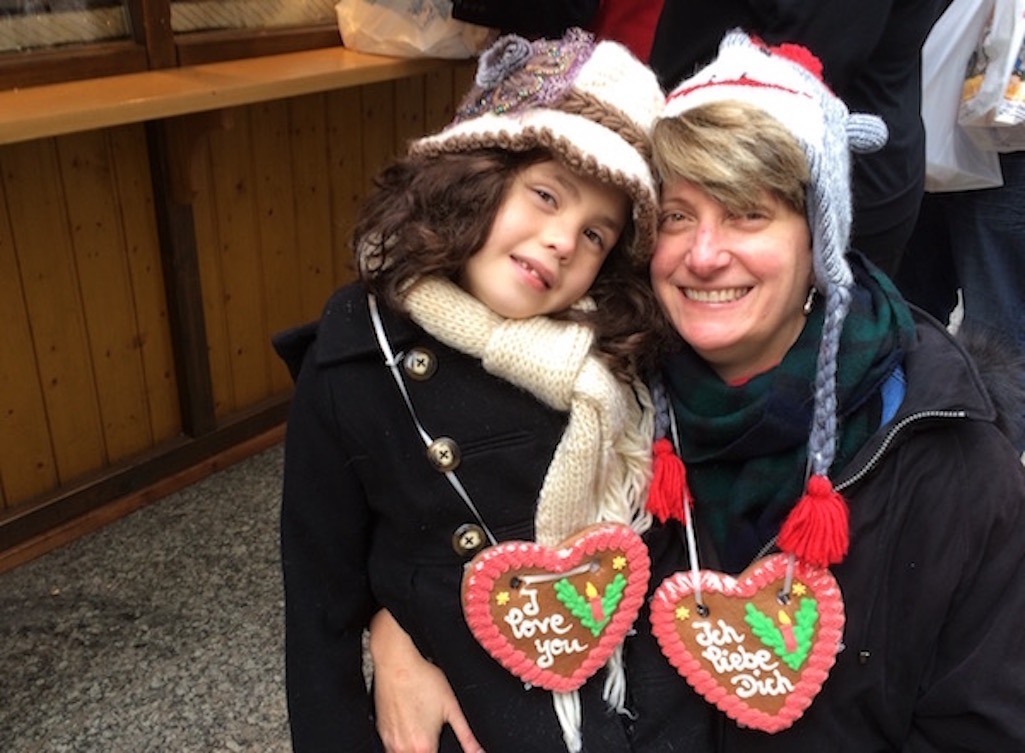 Maybe getting together for an intimate meal with just one friend or a small group so you can really catch up with one another would be something you would all enjoy.
Or go for a walk to see the holiday lights. This way you get a little fresh air, some easy exercise, and a chance to connect with someone you've missed. There are even online Christmas light tours that you can take with friends around the world. We took a virtual Christmas lights tour of Lisbon with Lisbon with Pats last year and loved it so much that we're doing it live and in-person with Pats this year too.
3. Take Care of Yourself
It's been a rough couple of years. Even the strongest amongst us have had plenty of difficult days. Sometimes the holiday season just makes everything worse. If you can't be with family or friends, or you just don't feel like socializing for whatever reason, it can be a struggle to get through these days.
If a friend suggests getting together at a large gathering, offer up the alternative of spending time one-on-one and really relaxing with each other.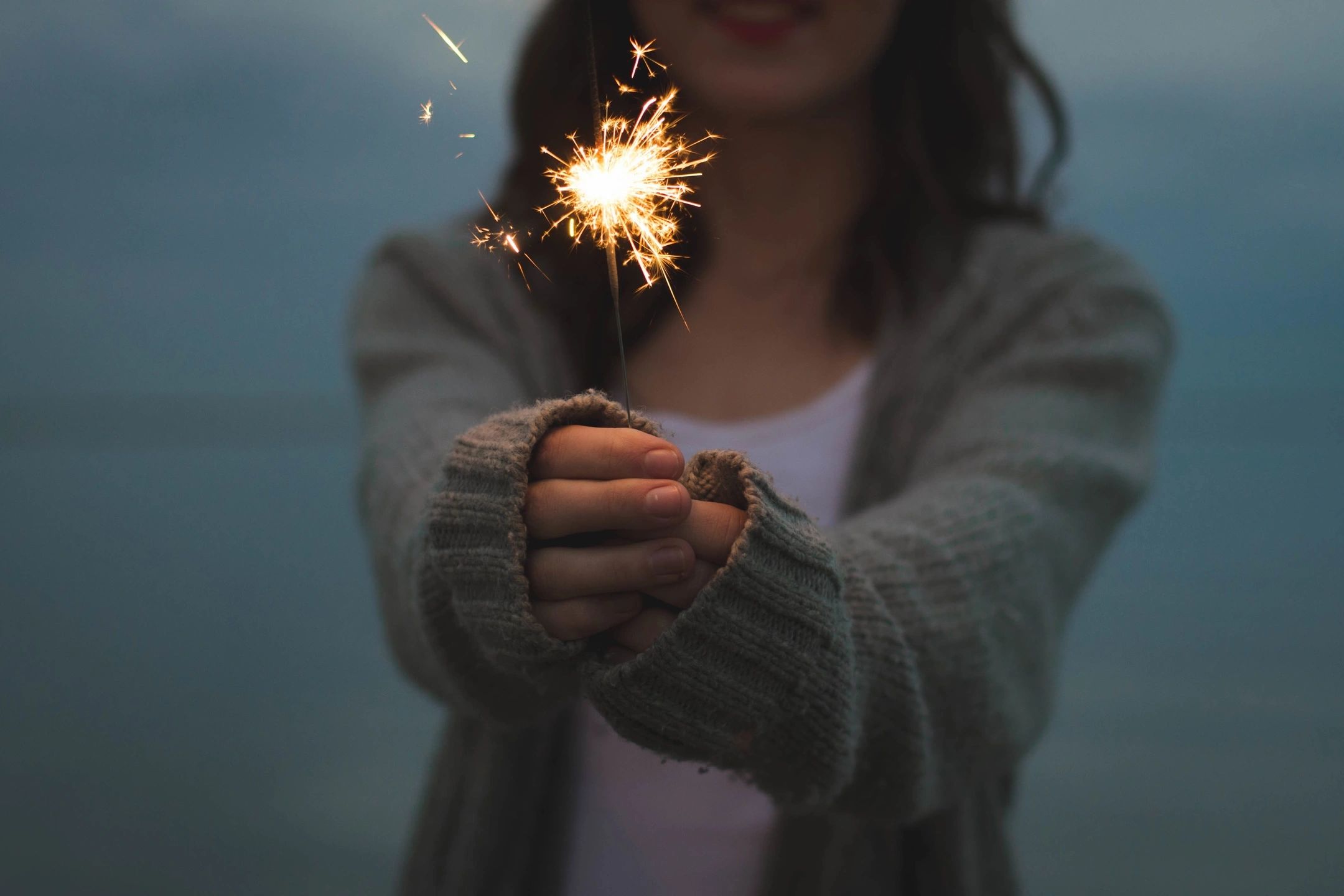 On those tough days do the simple things like taking a good morning walk, no matter the weather. Getting outside has proved time and time again to be a way to improve your spirits and refresh your outlook.
Keep a journal. I like to write down three things that I'm grateful for every day, one thing I want to work on and one thing that surprised me the day before. Writing down the way you feel and all that you have to be thankful for can help set the tone for the rest of your day.
4. Act Like A Child
Just be silly. Remember the things that used to bring you joy when you were a kid, especially around the holidays. Then do them again. I watch A Charlie Brown Thanksgiving and Christmas every single year. Although I know the stories by heart, and they mean different things to me in adulthood. They still bring a smile to my face every time I watch.
Watch an old holiday classic like White Christmas and sing along at the top of your lungs. It's really fun to do with a few friends or family members.
Sled down a snowy hill if you are in a cold region or head out to sing some carols with friends. The most important thing is to just laugh out loud and enjoy yourself.
5. Don't Buy It
Everywhere you turn there are temptations to buy this or that around the holidays. From that small decoration or candy at the check-out to that giant inflatable Santa that would look so great in your yard.
Staying within your budget in December can be a real challenge for most people. But what if this year you just said no?
Say No, I'm not buying presents.
And, No, I'm not buying all those extra (and yes, they are cute) decorations.
No, I'm not competing with my neighbors for the best-decorated house on the street.
Don't run to those Black Friday sales. Don't even look at the ads (sorry, not sorry, marketing friends). They will tempt you to buy something you undoubtedly don't need. Did you know that worldwide the average piece of clothing is only worn seven times (7 times!) before it gets thrown away? Think twice before buying one more holiday sweater.
No Gifts Please
Does saying all this saying no make you a Scrooge, a cheapskate, or a non-believer? Of course not. We all know that the real meaning of Christmas isn't about buying presents and going into debt. The holidays are about getting together with those you love. Spending quality time together. Having conversations and really getting to know what is going on with each other. Do you know what's going on in Uncle Bill's life right now? When was the last time you got down on the floor and played with your nieces and nephews? These are the things that people remember for the rest of their lives. My nieces still tell the story of me crawling around in a tunnel tent with them when they were little. And unfortunately, they also remember that my big butt would get stuck in that said tunnel too. Their retelling of that story always provides lots of laughs and giggles.
I'm Not Buying Presents
I'm not buying any Christmas presents this year. At least no gifts in the traditional sense. I plan to be thankful for the people in my life and will make some donations to places that can help feed people in need like Heifer International and World Central Kitchen. I also love the World Wildlife Foundation and the Anti-Cruelty Society which aid God's creatures who can't help themselves.
This also means that there will be no Food Travelist "holiday gift guide" this year. We'll be walking the walking and talking the talk on this one. Sure you'll still see the ad network ads that circulate throughout our site as always. If you're curious, those links provide us a small commission if you do click on them and end up purchasing something. It helps us pay for our site hosting and other boring things like that. Other than that you'll see no overt selling from us. No urge to click on products. Not this holiday season.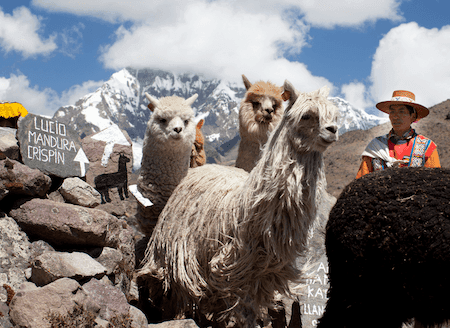 No one I personally know needs more things. They don't need another present and they sure don't need a present from me to know that I love them. It's up to us to let the people in our lives know how much we love them every day. If we've learned anything over the last couple of years it's that life is short. It's unpredictable. And the future is uncertain.
While it's great to spend the holidays together, making time throughout the year to connect with friends and family has never been more important. Last week, a friend I hadn't talked to in too long came up on my messenger. I thought she had called me. I called her and she said she hadn't called. It truly doesn't matter how it happened. We laughed and ended up having a brief but lovely catch-up conversation. We expressed our love for each other and that was it. That call just made my day and made me smile all week.
6. Make Something Different
Another way to show you care is to make something homemade. It could be something as simple as making a dried fruit and nut mix and putting it in mason jars with a pretty holiday bow. Let's face it Pinterest is loaded with homemade holiday gifts that are as cute as a button.
Bake some cookies for someone you know would never bake for themselves. Make some limoncello. Whatever you make they will appreciate it.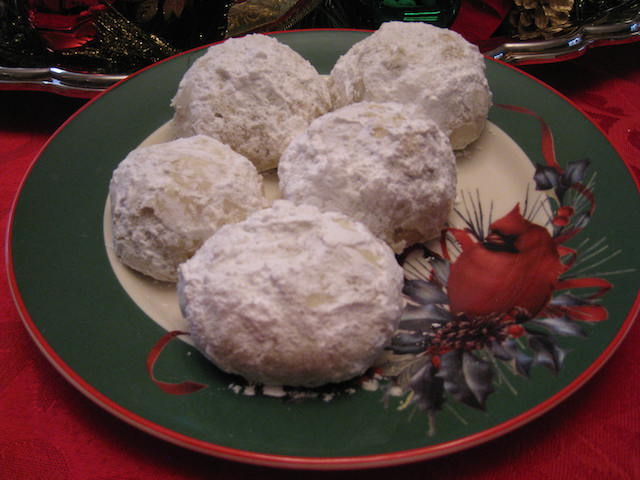 Create 12 days of Christmas gifts by giving someone 12 days of poems you've written. Imagine their delight as they anxiously await opening the next gift every day. Not a writer? How about a drawing, holiday craft, or creation that is uniquely your own. Trust me. People will love it.
7. Live a Life Of Abundance Not Scarcity
Sometimes we all get caught up in keeping up with everyone else. Or thinking we need the next best thing. But if we take a hard look at our lives and what's important soon we realize we have everything we need. Living a simpler life lets you be a bit freer. Less to worry about (and less to clean).
I think about the Christmas decorations I gave to my niece and it makes me smile when we're on a video call and I see something that was in our family for decades that has now found a place on her table.
The holiday spirit is often taken over by consumerism. Black Friday, Cyber Monday, and all those holiday sales encourage us to get there early or click on that bigger television to improve our lives. The reality is these "things" won't improve our lives in fact in many cases they will make them more difficult as we try to figure out how to pay off that credit card bill 30 days later. That moment of exhilaration comes crashing down when reality hits.
This year, make the choice of spending time together either in person or virtually. Experience something together. Make a memory you'll be talking about for years to come. Whatever way you decide to do something different this holiday the most important thing will be to make it your very own.
Wishing you all a healthy and happy holiday season.
Pin It For Later