If you love to munch and crunch on popcorn, cheese puffs, tortilla or potato chips but want to try a more healthy snack – something with a little more nutritional value – our simple recipe for crispy kale chips definitely makes a more healthy snack and one that's super tasty too.
Available in many varieties, kale is often classified by its type of leaf, such as curly or plain. It comes in various colors, from ornamental varieties in purple and white to sturdy greens that are familiar worldwide.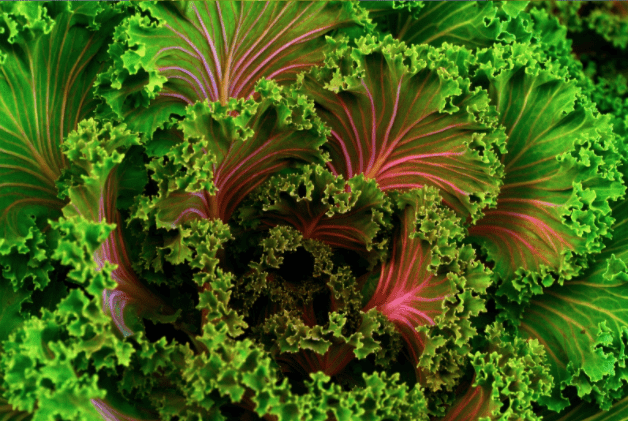 What is Kale?
Kale is used in many traditional dishes around the world. In the Netherlands, it's used in a dish called boerenkoolstamppot that mixes kale and mashed potatoes, similar to the Irish dish colcannon, which uses the same. A variety of kale is popular in China, Taiwan, and Vietnam, where it's often used in stir-fries with beef. Caldo Verde is a Portuguese soup that combines potatoes, kale, and spicy sausage. Denmark and Sweeden make a side dish with kale to serve together with the Christmas ham. The cooks of Scotland, Montenegro, Japan, Italy, Africa, the United States, and elsewhere certainly love their kale.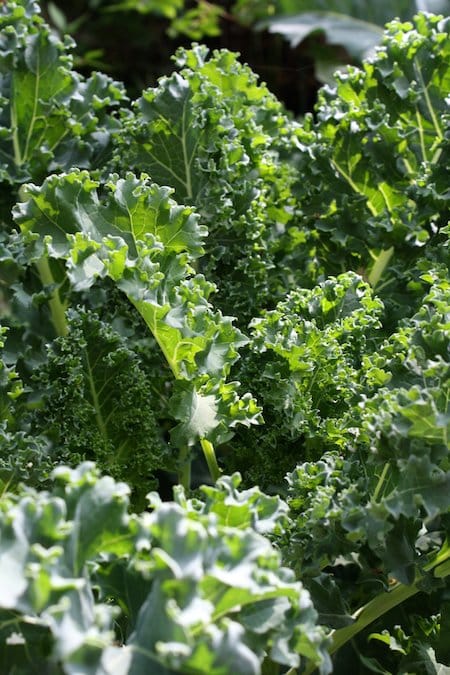 So while there are many different ways to make it, we thought we'd share one of the easiest, a homemade healthy kale chips. They make wonderful snacks for kids, too. It's a healthy chip for them to crunch on. They're so simple you can make them any time you want to crunch on something without all the fat and calories that usually accompany crispy treats. We provide the basic recipe here for you but feel free to improvise with any toppings you like. Granulated garlic or onion,  seasoned salt, lemon pepper, ginger, cajun or bbq spice all work well. Just be sure not to overdo it so it stays a healthy snack. Use your imagination and let us know what you like best! Let's learn how to make kale chips.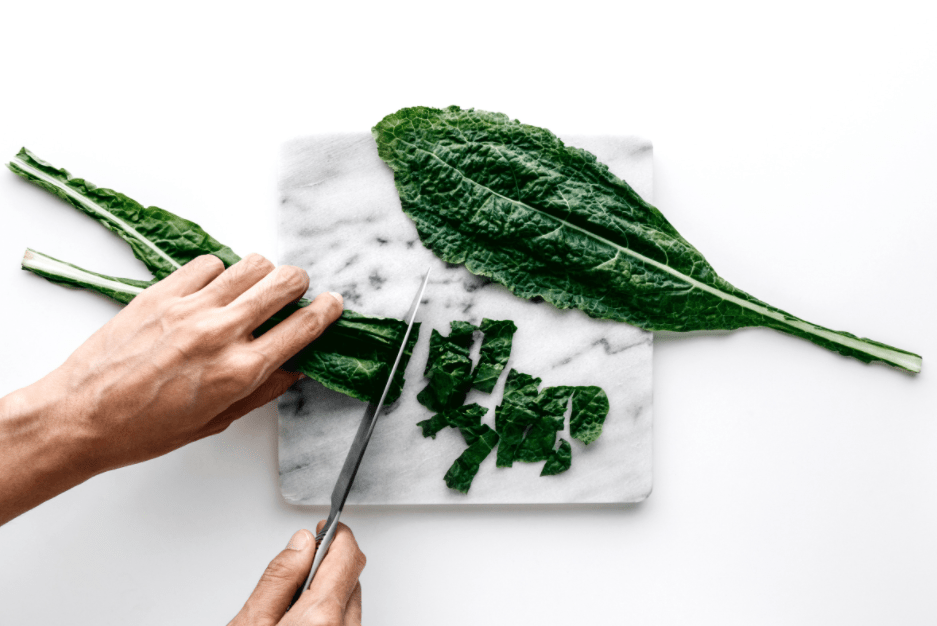 Healthy Snack Oven Fresh Crispy Kale Chip Recipe
Ingredients
Bunch of kale
1 tablespoon olive oil, for sprinkling
1 teaspoon salt, sea salt is good and so is Himalayan pink salt, if you want to be fancy!
pepper or other seasonings to taste (optional)
Directions
1. Preheat your oven to 400 degrees F.
2. Rinse and thoroughly dry a bunch of kale.
3. Snip the greens (not the stems) of kale into bite-sized pieces (the kale will shrink a lot, so think BIG bites here).
4. Drizzle oil and coat very lightly. Don't be heavy-handed here – too much oil and the chips will be soggy, not crisp.
5. Sprinkle with salt and, pepper or spices if you like.
6. Bake for about 5 minutes until the edges of the chips start to turn slightly brown.
7. Stir them around and flip them over on the pan. 
You want to heat them on all sides.
8. Watch carefully for another 3-4 minutes until the edges are brown and the chips are crispy. Be sure not to over-bake or burn. Greens should still be green. Just the edges get brown.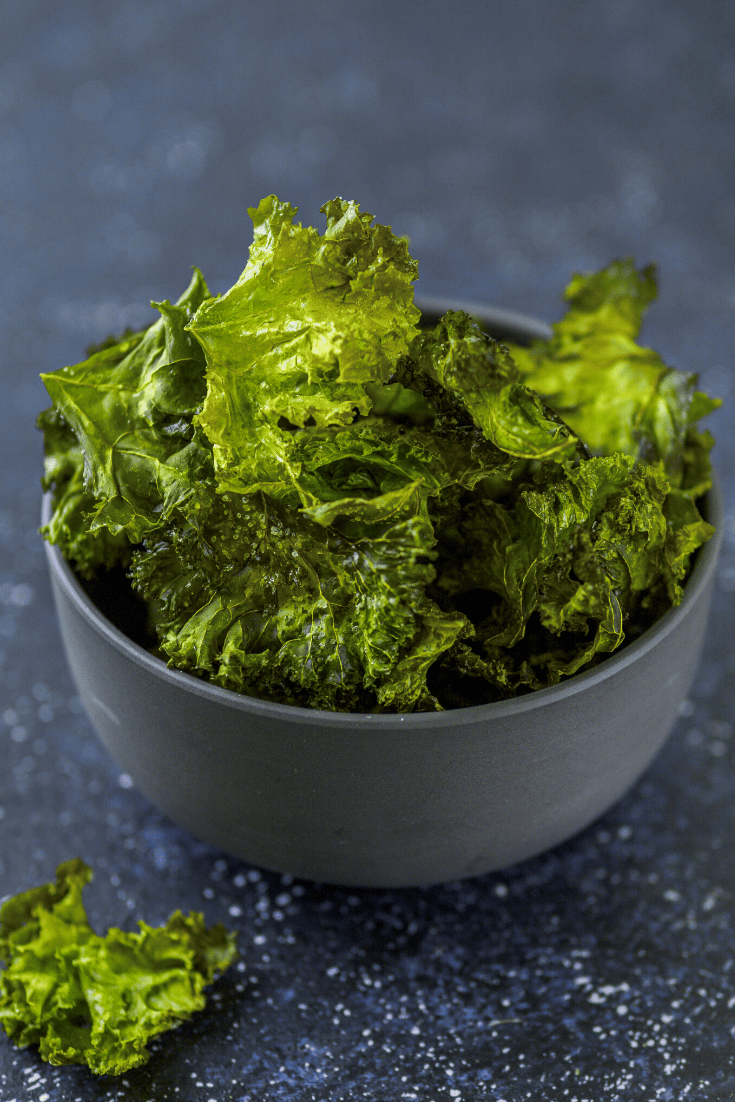 That's all there is to it. So, enjoy your crispy healthy snack – guilt-free baked kale chips.
THE QUICK BITE: If you love to munch on crunchy snacks but want something with a little nutritional value, try our simple recipe for crispy kale chips, a healthy snack.