Updated July 2021
I Really Need To Prevent Mosquito Bites
Mosquito repellent spray is a necessity for me. I have a horrible mosquito bit allergy. For me, they're not just a pesky annoyance that causes some tenderness and itching, maybe a little swelling that goes down in a day or two. No, no. I'm one of the lucky ones with what's called "Skeeter Syndrome." This means that my reaction to a mosquito bit runs to the extreme. One bite will make the affected area blow up like a water balloon. It will be an uncontrollable combination of itching and burning that is nearly impossible to quell even with strong antihistamines both topical and internal. It can include fever, nausea, headache, and pain in other parts of my body that are not even part of the bite. One bite can put me in bed for a week.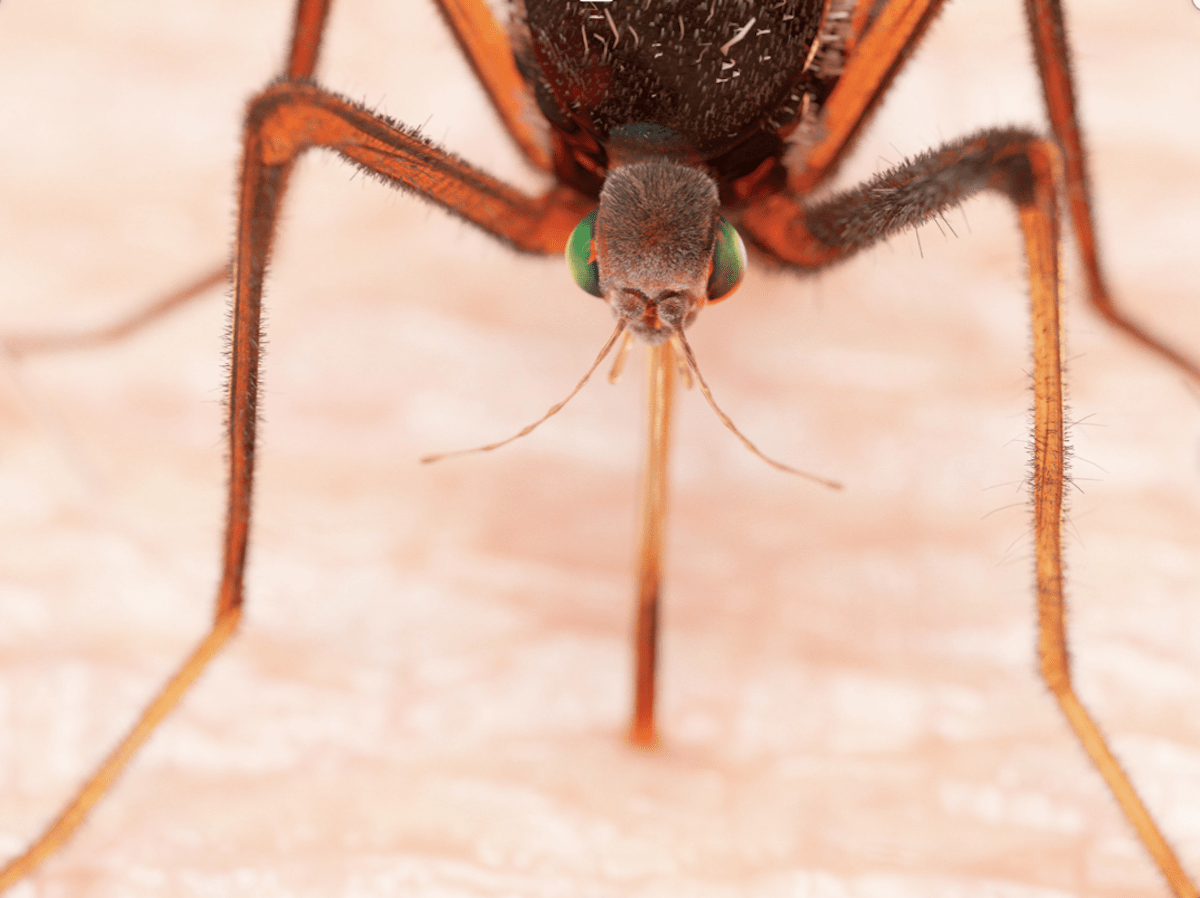 So when I say that I have searched high and low and tried literally every mosquito repellant spray on the market, I am not kidding. But not just the sprays. I've tried lotions, infrared lights and insecticide fans, bracelets, shields, pills, natural products, chemical compounds, you name it. Some have worked a little. But only one has worked a lot. Permethrin Insect Repellant.
Disclaimer: We were sent samples of Sawyer Insect Repellent. The review contains our honest opinion based on our experience with Sawyer's products
Mosquito Spray For Yard
I actually discovered it before we went on a trip to Cuba. We had a company spray a boundary around the outdoor areas at our home and yard and they guaranteed that we would have no mosquitoes for 4 weeks. They would come again during that time for 3 or 4 times and mosquito spray for yard safety. Finally, I could sit outside during the summer without being in a constant state of panic. They sprayed, I watched, I waited, I had others go outside to test for me, and guess what? No mosquitoes! I was in heaven. I could go outside with the real people, play in the pool, and have dinner on the patio. It was a gift.
Permethrin Spray
I asked the people at the service what exactly they had used. They told me it was called Permethrin. How it works is amazing in a lot of ways. Permethrin is a synthetic version of the natural insect repellent pyrethrin that is found in the Chrysanthemum flower. It also is low in toxicity to birds, which, as avid bird watchers, was important to us.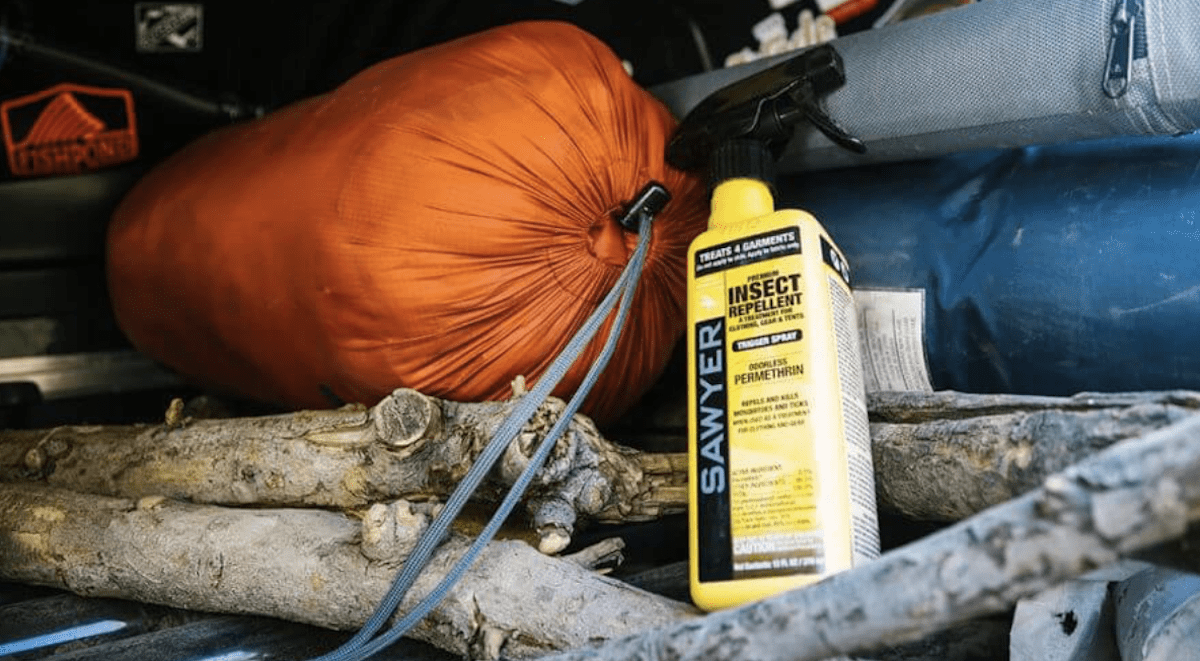 Sawyer Permethrin
Once I discovered the magic ingredient, I discovered that Sawyer had a Permethrin spray consumer product that you could use to spray on your clothing, backpack or travel bag, and travel gear. You can even spray it on outside stuff like fabric patio furniture, table cloths, or even a hammock. You don't spray it on your skin.
We were heading on a trip to Cuba in August when the mosquitoes were most active and Zika Virus and Dengue Fever transmitted by certain types of mosquitoes prevalent in the area were a concern. I wanted desperately to go to Cuba, mosquitoes notwithstanding, so I got a big bottle of Sawyer Permethrin insect repellent spray and loaded up my bag with Benedryl and various other sprays and potions, and hoped for the best.
When we arrived at each new hotel, I would spray the perimeter of the room with Sawyer Permethrin spray. I would spray my bed before we left for the day and sprayed my clothing, bag, and any accessories I'd be putting on me. At the time I only had Off wipes, so I used those on what the parts of me that were exposed, which was ultimately limited to my face and hands. Even though it was hot, I am used to wearing long sleeves and long pants. I'd rather be hot than bug-bitten.
The trip to Cuba was amazing. We even brought back a fantastic recipe for Traditional Cuban Rice Moros y Cristianos. What we didn't bring back, specifically, what I didn't experience during the entire trip, was a single mosquito bite. Not one. It was incredible. I felt like Wonder Woman. I have used Sawyer Permethrin ever since.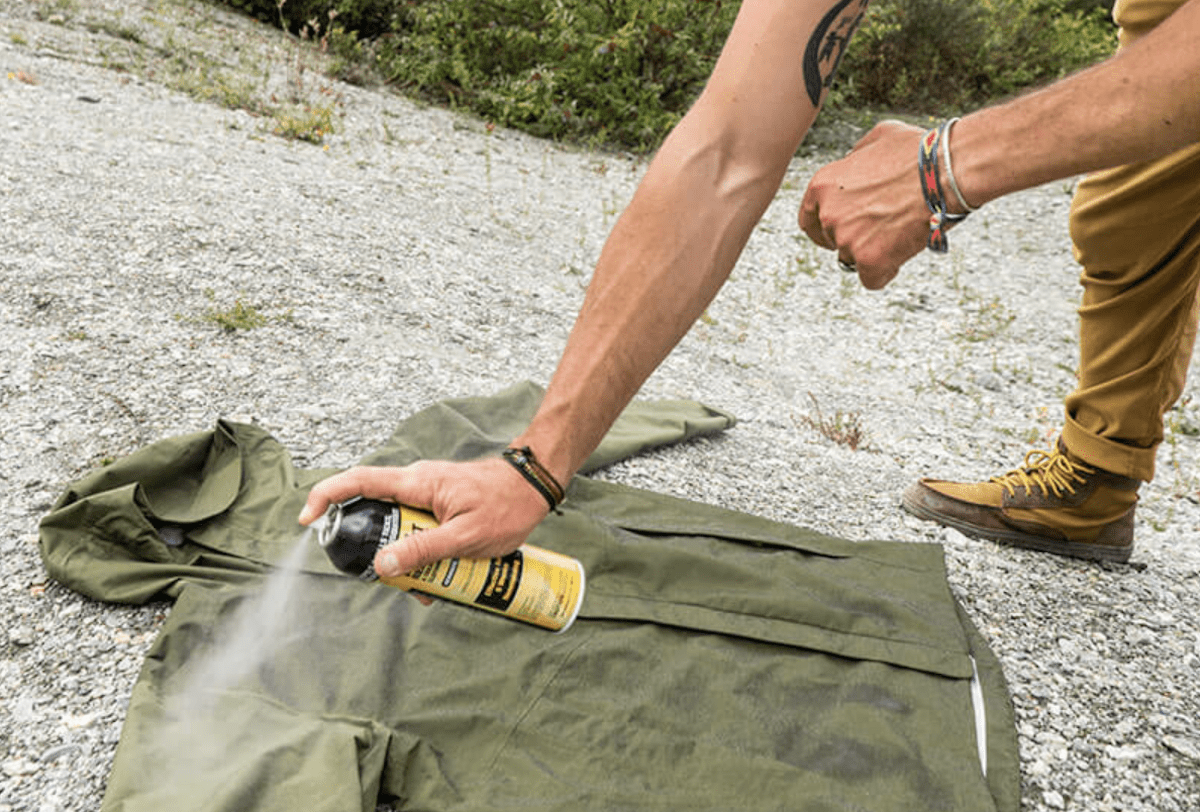 Picaridin – What's That?
And when Sawyer asked if we'd be interested in testing their products, I already knew I was a Permethrin fan. And, it still works as well as ever. What I didn't have back in my Cuba days and what is so valuable to have now is another product that you can actually use on your skin. Sawyer Picaridin insect repellant comes in various forms such as a continuous spray, spray pump, and lotions. You can buy them in compact travel sizes like four or six ounces, or you can get a quart or gallon dispensing jug that you can use for refilling, which is great if you're like me and want to be protected all summer long.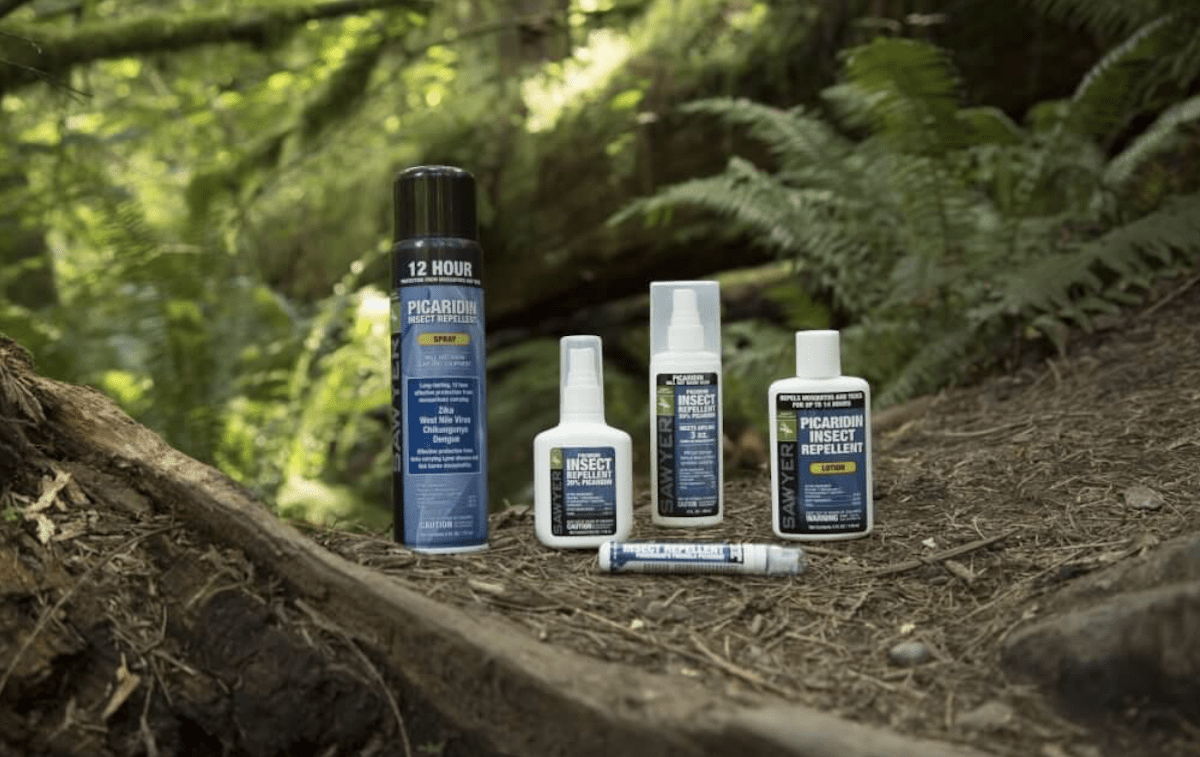 Picaridin is slightly different than Permethrin. It's an effective alternative to DEET, which was just about the only other product that ever worked for me. When you look at permethrin vs DEET, which also has some health considerations, Sawyer's repellent Picaridin is safe for the whole family, including children as young as six months, and even pregnant women. In fact, it's the Public Health Agency of Canada's first choice for kids.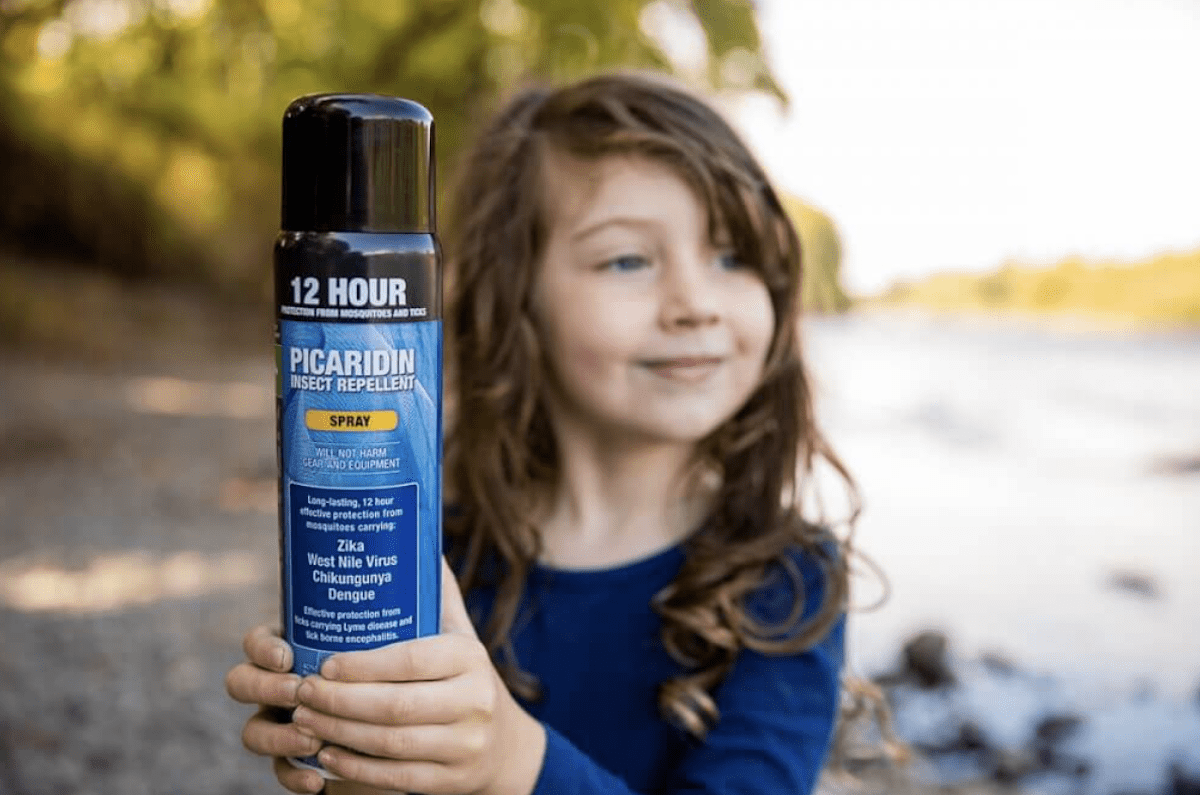 Sawyer Insect Repellant Lasts A Long Time
While Sawyer Permethrin will last up to six weeks on fabrics and outdoor items, Sawyer Picaridin is designed for you to use daily. They also have specifications that tell you how long it will last. For instance, Picaridin spray lasts for up to 12 hours against mosquitoes and ticks. If you use the lotion, you can get up to 14 hours of protection. If you're looking to avoid bites from other insects like gnats, chiggers, sand flies, and biting flies, both spray and lotion will protect you for up to eight hours. That means you can spend a day outdoors without having to reapply every couple of hours.
It's also good to know that the products are not greasy so they won't leave an oily stain. You can also use it on your clothes, backpack, accessories and it won't damage anything. It has a nice mild citrus scent that pretty much evaporates when it dries.
Permethrin Spray Is Safe For Dogs
If you like to take your dog along with you on outdoor adventures, you may want to protect Fido from nasty insect bites too. Sawyer Permethrin works great for dogs, helping to control mosquitoes and fleas for 35 days and ticks for up to six weeks. Even if you just have a rover who loves to rove, it's good to know you can protect him or her.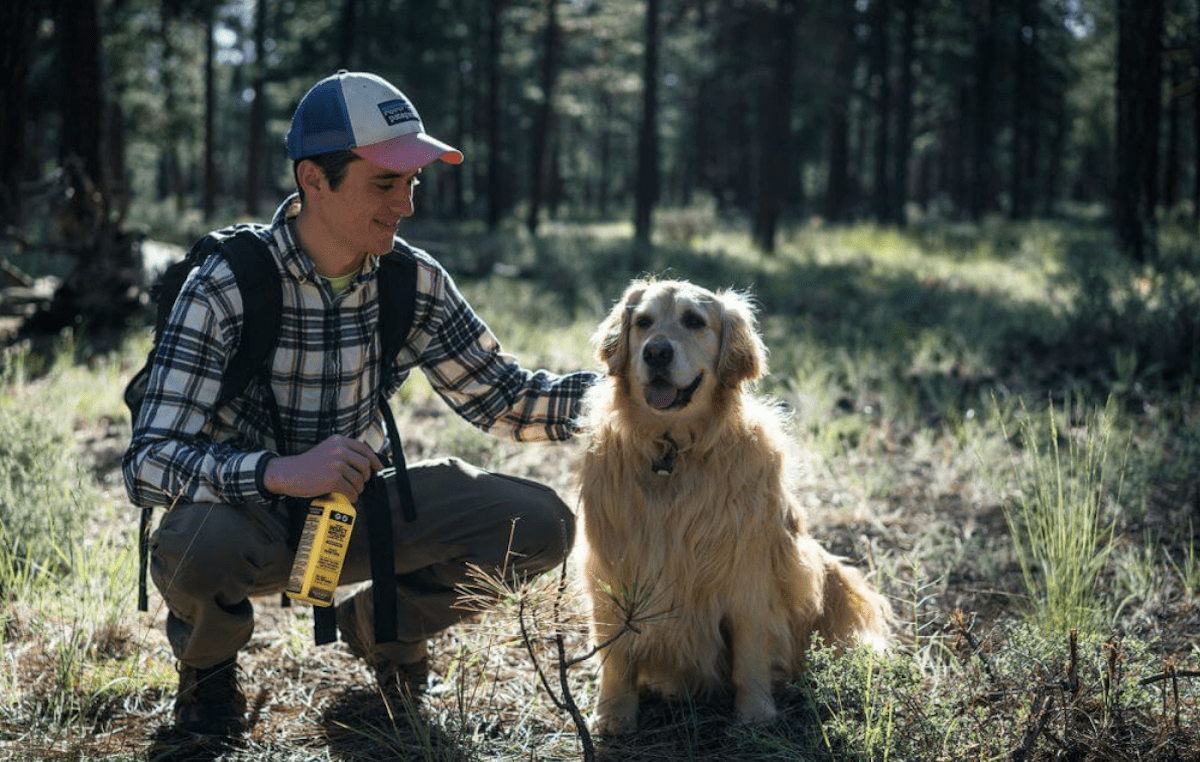 Best Mosquito Repellent Spray
So for me, this is a game-changer. Now I can actually protect my clothes, my shoes, my bag, whatever I want as well as my own skin. If I want to go lie outside in the sun for a bit, I can. If I want to go for a long walk in the park, even at sunset when the mosquitoes are most active, and not have to hold my breath and hope for the best. Whether I want to protect something for a long time, like a backyard furniture set, or a short time, my body on a walk, there's something I can count on to keep me safe. Literally, it makes me into a whole different person when I don't have to be concerned with getting a mosquito bite.
Easy To Buy, Good To Support
The best thing about Sawyer's Permethrin and Picaridin products is that they are now readily available. You can find them at Amazon.com as well as retailers like Dick's Sporting Goods, Bass Pro Shops, REI Co-op, Menards, Moosejaw, Walmart, Cabela's, and others. Sawyer also makes water filters, sunscreens, and first aid equipment which is all great for world travelers or stay-at-home adventurers, too.
Sawyer Products also are respectful of its place in the world. They help protect people when they travel through their products. But as they say, "We are an American outdoor gear company…with a mission. We want to help change the world". Check out Sawyer International to learn how they are bringing clean water to developing countries using Sawyer water filters and how you can help too.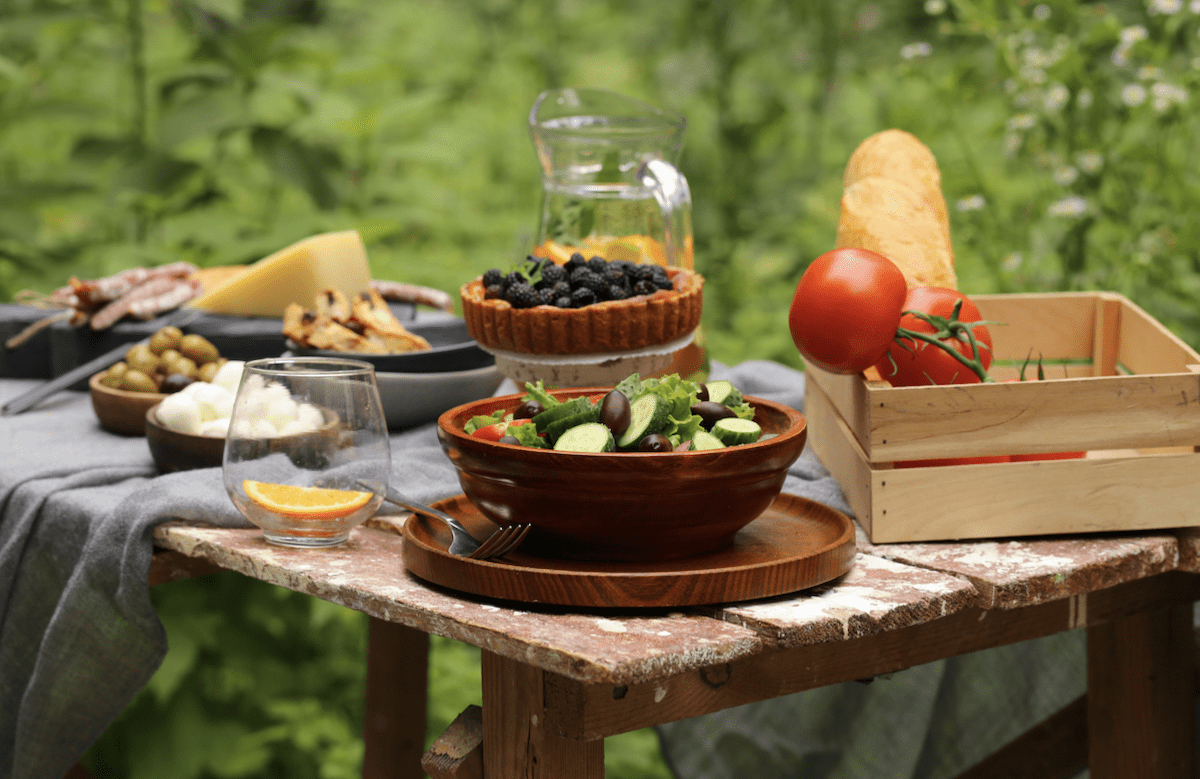 Enjoy The Outdoors Again
I know it's not a fun and sexy thing to talk about mosquito bites. Not everyone needs to arm themselves with mosquito repellent spray as much as I do. But if you do, or if you're just someone who wants to make your friends and family more comfortable without nasty flying things around the yard during mosquito weather, then you are really going to love Sawyer's Permethrin and Picaridin and want to have them around wherever you are and wherever you go. That's what I do now, and it really makes a difference. I can have fun in the outdoors and leave the worrying about bites behind.
Pin It For Later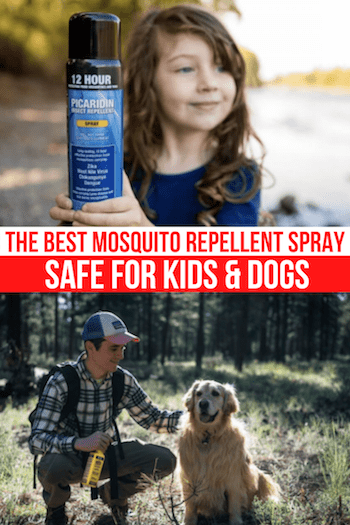 .