If you're a Francophile, you've probably already explored many amazing areas in France. We've covered a lot of territories ourselves. The excitement of Paris, the beautiful scenery of Alsace, delicious wines of the Loire valley, history and Calvados in Normandy, the canals of Burgundy, and much, much more.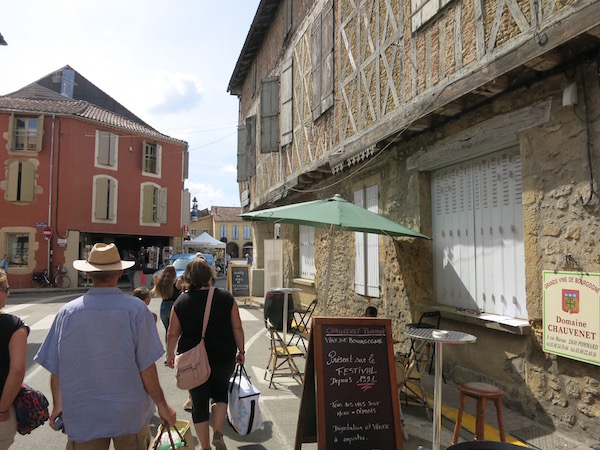 One town we hadn't visited was Marciac, France, a lovely little town in the Gers department of southwestern France that has a population of about 1,350 during most of the year. It's about a two-hour drive from Toulouse and 45 minutes from Auch. At one special time of year, however, that tiny population is supplemented by some 250,000 visitors, many of whom come strictly to experience one of the best French music festivals – Jazz In Marciac, a glorious tradition that is coming up on 40 years celebrating that most American of musical genres.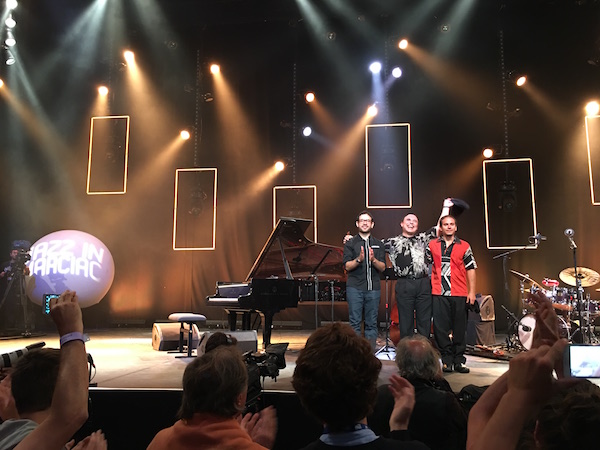 American Music Comes to France
French affinity for jazz may have started with the World Wars, but it has been elevated to an incredible passion. The Jazz In Marciac festival has grown from a tiny group of devotees enjoying performances in a makeshift venue to nearly 3 weeks of musical festivities that brings jazz lovers from everywhere to revel in the best of the best in various venues in and around town, including a massive open tented area that seats some 6,000 people and a beautiful auditorium for 500.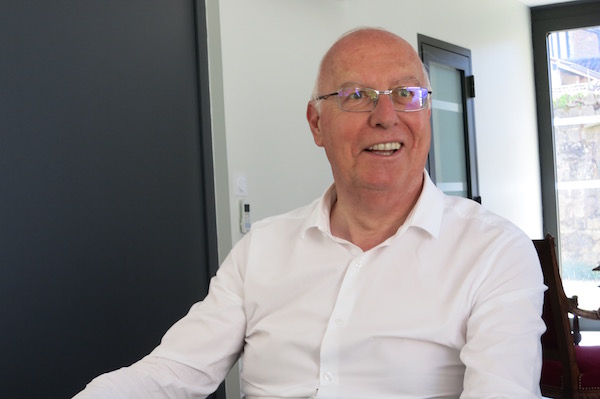 Marciac jazz rise is due in no small part to jazz lover Jean-Louis Gilhaumon, who back when he was principal of the local high school started the now world-famous festival. His love of jazz started when he heard Ella Fitzgerald perform in the nearby city of Toulouse. He began the Marciac Jazz Festival as his way to share his love for American jazz which he calls "the music of freedom".
He invited American trumpeter Bill Coleman who was living nearby to play, and Coleman brought his friend Guy LaFitte, a french sax player and jazz composer. A great time was had by all and they decided that it should be done every year, using a former furniture factory as the concert site.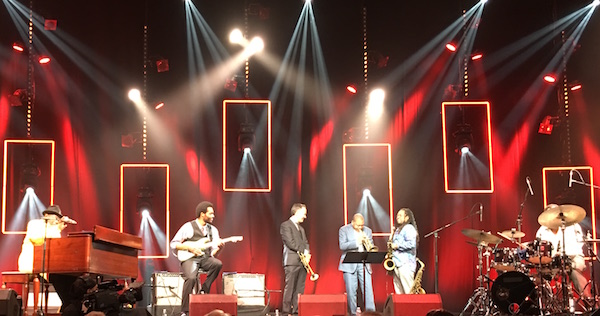 Jazz Stars in Marciac
Today, Gilhaumon is mayor of Marciac and the festival has been hosting every jazz legend you can imagine, from Dizzie Gillespie, B.B. King and Stan Getz, Diane Reeves, Chick Corea to Sonny Rollins, Lionel Hampton, Oscar Peterson, Diana Krall, and Herbie Hancock. Ahmad Jamal who generally stopped performing live couldn't resist the call of Marciac and recently played there. The list is like a who's who of the genre. And, the up and comers are there too. Some of them are studying jazz in a program created to train new generations of jazz lovers, some of whom may become artists in their own right.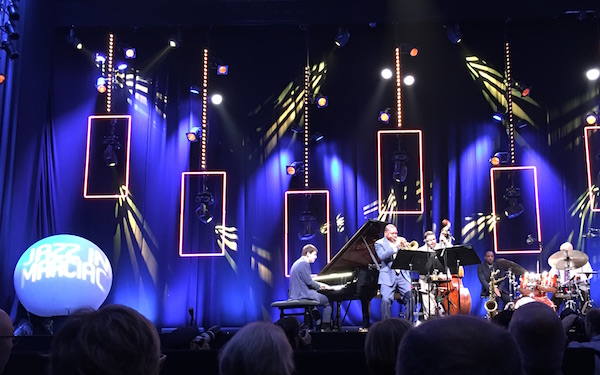 Wynton Marsalis Jazz In Marciac Supporter
But the list of Jazz In Marciac luminaries wouldn't be complete without one of its greatest ambassadors, trumpeter Wynton Marsalis. A serious and devoted musician, jazz runs through Marsalis' veins. And it should. His father, Ellis Marsalis, counted among his students Harry Connick Jr. and other greats as well as his talented sons Branford, Wynton, Delfayeo, and Jason.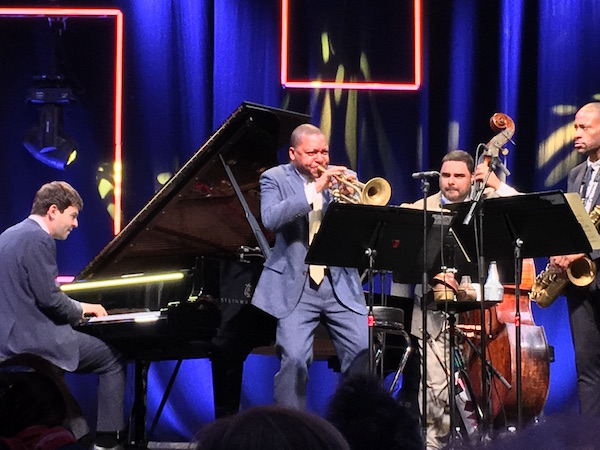 On our visit, we were treated to time with Wynton to talk about his background and interests, his craft, the French passion for jazz and the festival. He was candid and warm, seriously committed to jazz and the Franco-American musical relationship. We also learned that, not unexpectedly, his time growing up in New Orleans has made gumbo his go-to dish!
The festival itself occurs in several places. The whole town center seems to vibrate with music and activity. We were treated to concerts in the main tent, where we heard amazing performances by saxophonist David Sanchez, pianist Michel Camilo, organist Lucky Peterson and, of course, the incredible trumpet works of Wynton Marsalis.

Lots of History
While you're visiting you won't want to miss the Museum of the Territoires du Jazz. Even if you're not a jazz aficionado you will be impressed by the number of mementos that are housed in this museum. You'll wear headphones as you tour the museum listening to  Dixieland, blues, big band, classical and modern jazz.  This is truly a wonderfully curated look at American music.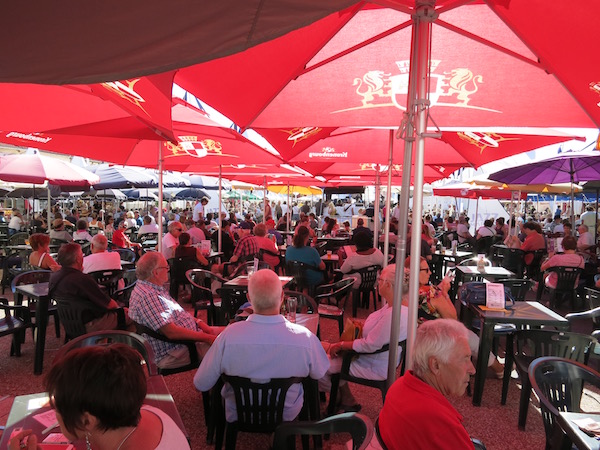 Tasty Local Bites
With all that jazz, you're likely to get hungry. Fortunately for all concerned, the food in Marciac is just as delicious as in every other part of France that we've chomped our way through. There are plenty of open-air spots where you can drink wine, get a meal or a snack and enjoy the ambiance thoroughly.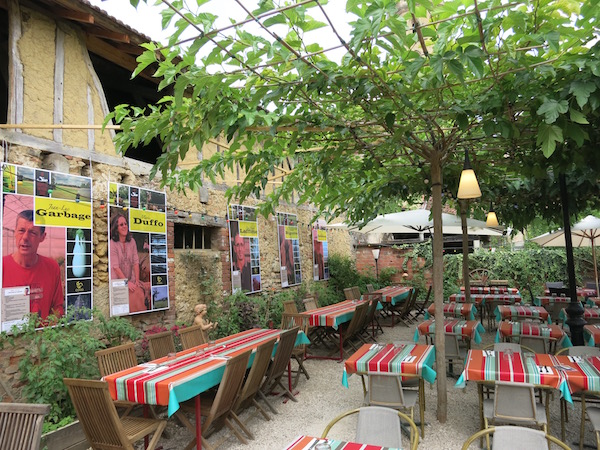 J'GO Restaurant
We want to share with you an amazing meal that we had that is worth pointing out so when you go to visit you won't miss it. J'GO Restaurant in Marciac has several different dining areas, including one in a lovely garden that epitomized the open, casual elegance and incredible culinary delights waiting to be discovered. You'll sit outside in a patio-like setting, surrounded by a garden of herbs and edibles like squash.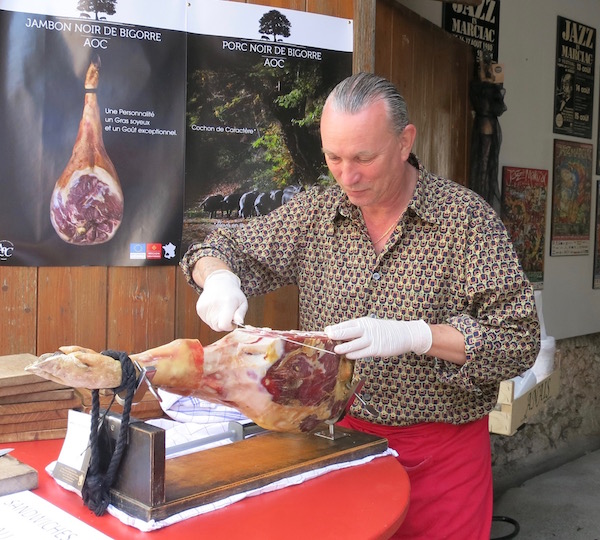 All of the ingredients come from local producers. Their images and stories are placed on the walls and on little postcards around the restaurant. You feel as though you're sitting with them, tasting their hard work. The images of the person who grew the tomato, farmed the pork, planted the rice, or made the goat cheese that is on your plate surround the courtyard. You can taste the care and the freshness in every bite.
For our lunch, we started with a  refreshing zucchini soup sprinkled with crispy Jambon Noir de Bigorre. A side note – this is the French equivalent of Jamón Ibérico de Bellota. In fact, at a recent international competition the French beat out the Spanish in their own tastiest cured ham game with this baby. The soup, needless to say, was delicious, especially when we accompanied it with a slice of fresh-baked rustic French bread.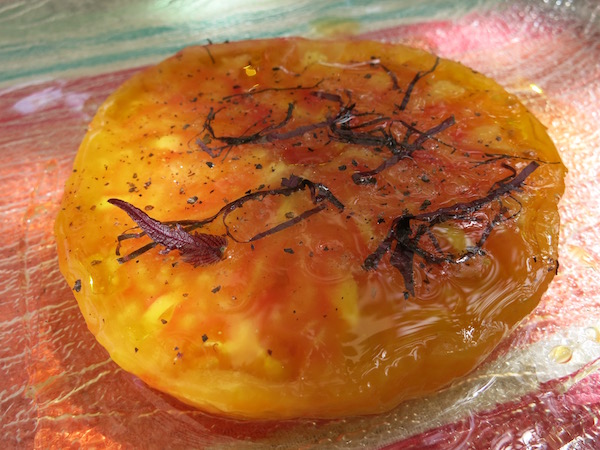 A Memorable Tomato
We then experienced a tomato revelation. They served a "pineapple heirloom tomato". We had a single slice of tomato, topped with a mild sweet-sour mango vinaigrette. Topped with fresh herbs from the garden. These tasty local tomatoes could have made a meal all by themselves, startling but true.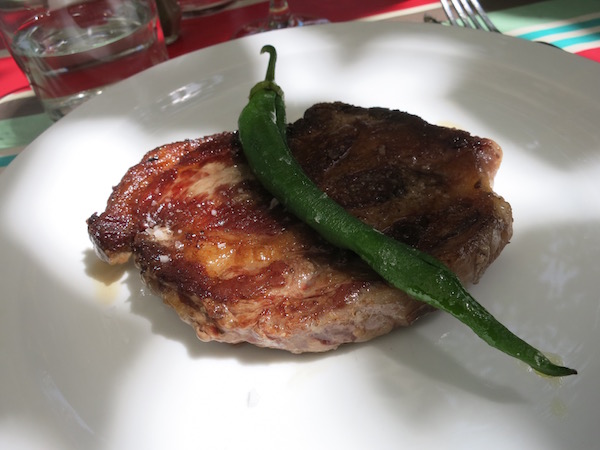 The main course was a juicy boneless pork chop. Made from the same porc noir (black pig) as used in the jambon. Expertly prepared and seasoned, the chop was served with a very mild green pepper strewn across the top. It was perfection.
Dessert was a dazzlingly simple fresh fruit sorbet served with a sprig of mint pricked into the top. Each of our courses was accompanied by an appropriate wine. Starting with a local specialty called Percher Mignon, made from white Roussillon peaches. To lovely dry white and tasty red for the pork. A small strong coffee was the perfect finish for us, java lovers.
J'GO in Marciac is one of a group of J'GO locations that include Toulouse and Paris. The chefs and owners spread themselves around. Of course, when Jazz In Marciac hits full stride, you can imagine that it's all hands on deck in Marciac. Chef de cuisine Régis Daudignan, who spends most of his time in the Paris restaurants. Often is in town during the Jazz in Marciac Festival.
Marciac Jazz Festival
If you go off the beaten path away from some of the larger French destinations and you're are a jazz lover – or even if you're not – you're going to find music and magical meals in Marciac that are worth exploring. Now's the perfect time to start thinking about Marciac Jazz Festival 2022.
To learn more about Marciac a visit and to get the latest information on the Marciac Jazz Festival visit their site at JazzInMarciac.co.
Updated January 2022.
Pin It For Marciac Travels