We love to visit restaurants, markets, and food shops when we travel. One of our favorite places of business to explore is the world's best bakeries. We've put together just a few of the sweet gems we've found over the years. As an extra treat some of our food travel friends have also shared their personal favorites too. Take a read and be prepared to drool, just a little.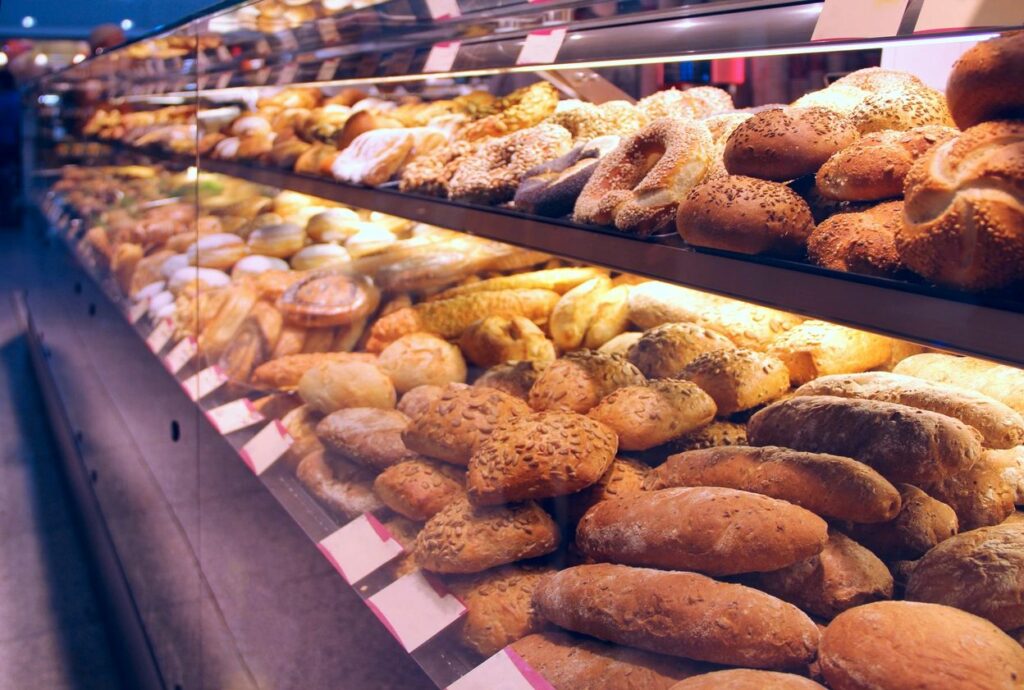 Worlds Best Bakeries
Paris, France
Where else in the world can you find perfect croissants, pan au chocolat, and baguetttes that people are just munching right out in the street. Paris the city of light is also the city with some of the best pastries in the world.
There are really too many bakeries to list here so we'll just tell you about a few of our favorites.
Gerard Mulot
Saint Germain des Prés, 76 rue de Seine, Paris, France
Bakeries bring instant memories for us. Gerard Mulot takes me immediately to an early morning ride on a high-speed TGV train from Paris to Epernay. On our way to the champagne region we had our little pink box from Gerard Mulot. How we waited to eat our apple tartin until under way I'll never know.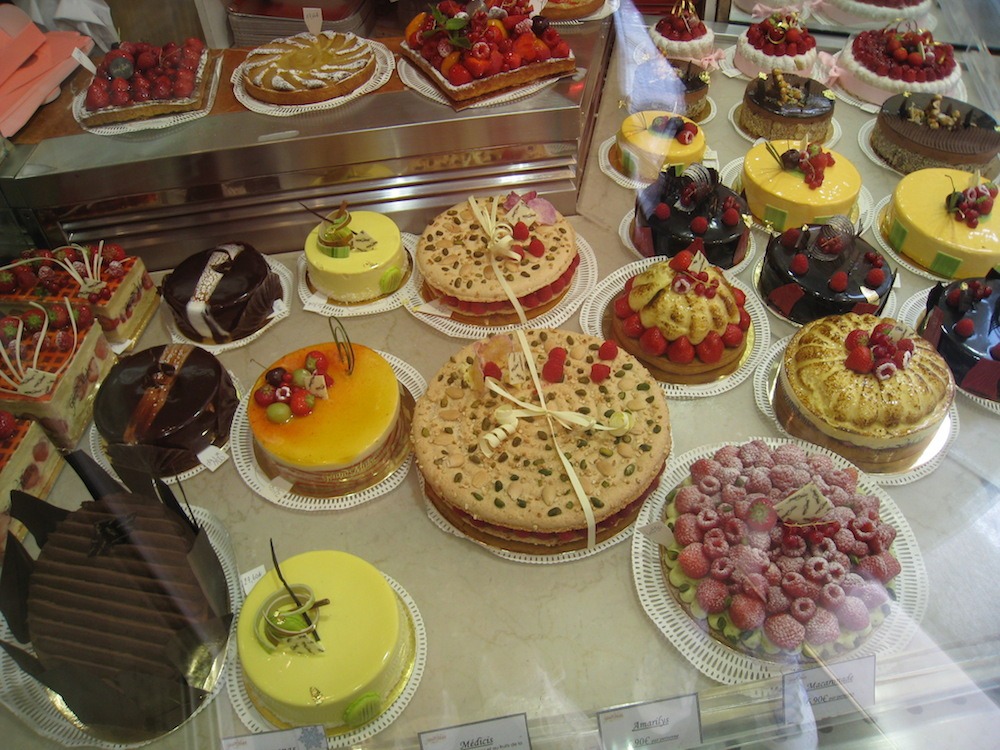 Baguettes
Everyone you talk to will have their own favorite. You'll see people walking around Paris with baguettes sticking out of their bags, under their arms or just taking a bite out of them on the street. Do your own research and try as many as you can. Let us know which ones you like best.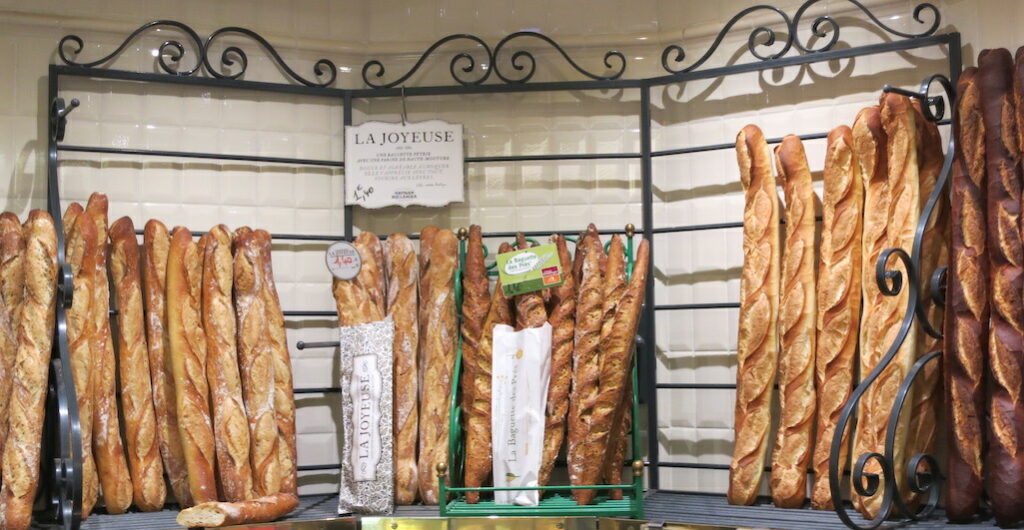 Stohrer Pastry Shop
51 rue Montorgueil, Paris, France

Stoherer might be known as being the first pastry shop in Paris and they have a bakery full of all the French goodies you will come to love including baguettes, cakes, macarons, tartins and even chocolates. Opened in 1730 by Nicolas Stohrer the pastry chef for Louis XV. This bustling place will take your breath away. Be sure to stay clear of the counters if you are not ready to buy just quite yet. The locals buzz in and out grabbing their favorites take a cue from them and just say I'll have what she's having.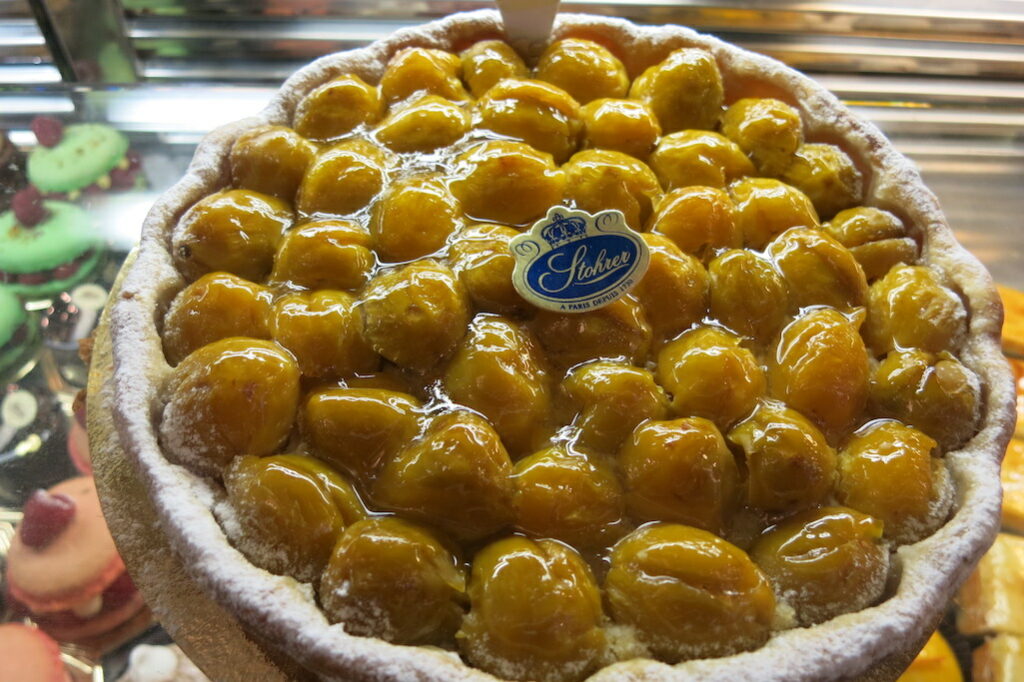 Portugal
You simply can't go to Portugal without tasting a pastel de nata or egg tart. There may be similar tarts other places around the world but the ones in Portugal are really special. You can find them in most of the bakeries and coffee shops throughout the country. One particularly well-known bakery is Pastelaria Alcoa. It's right across the street from the Monastery of Alcobaca in Alcobaca.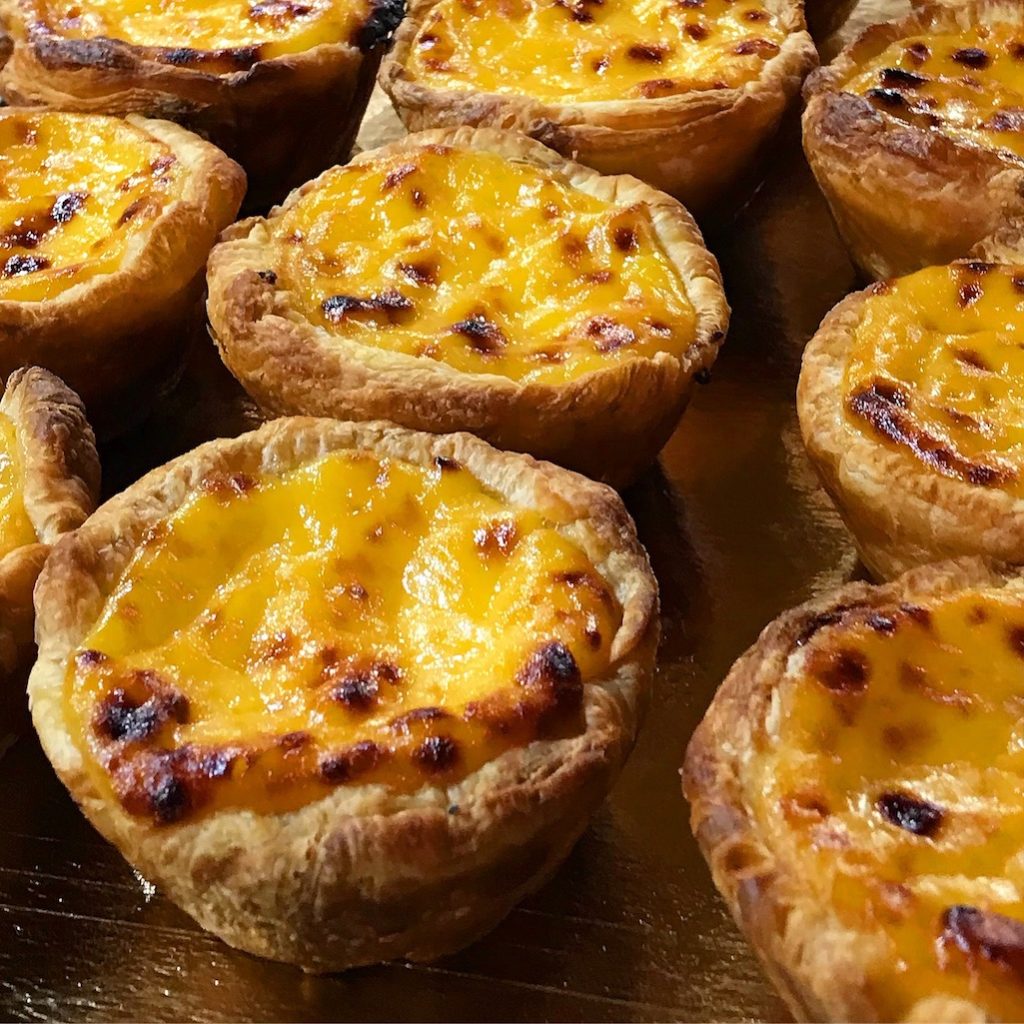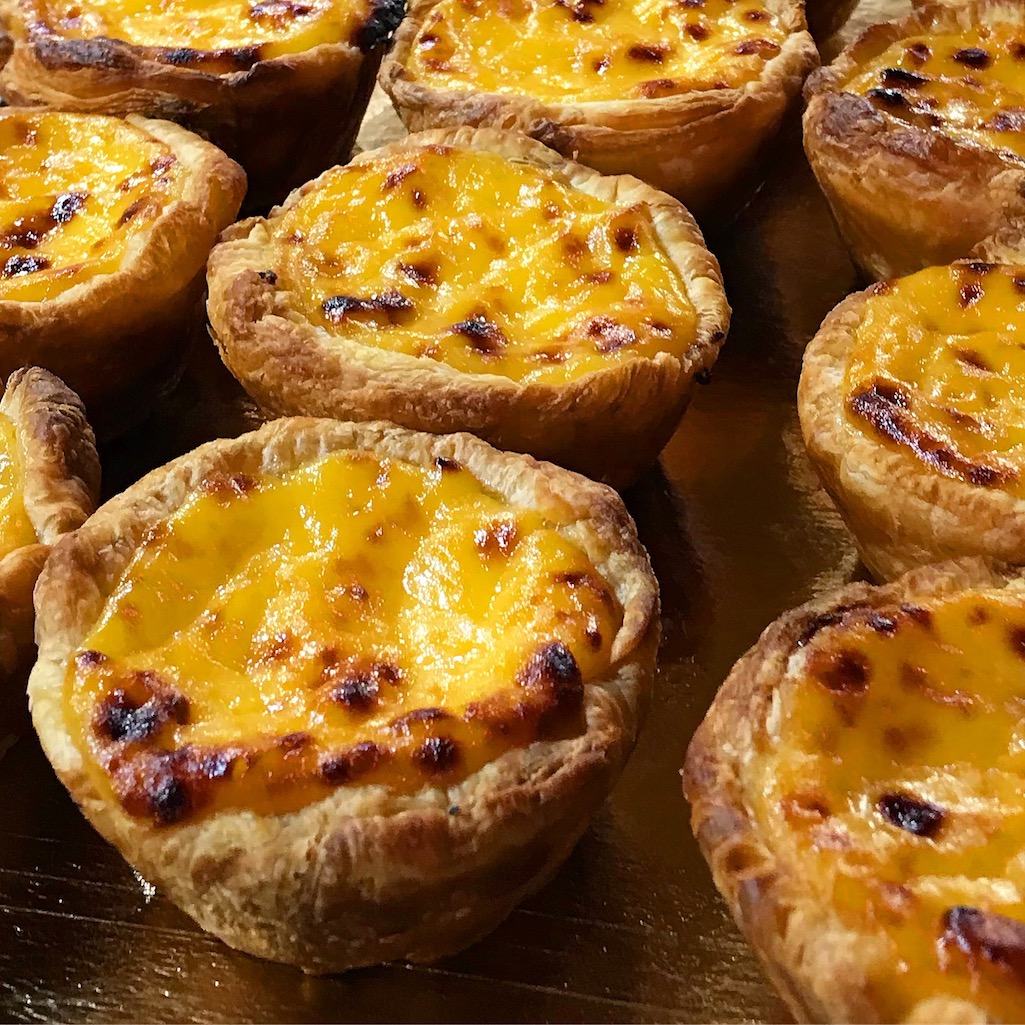 Northern England
When you think of English cuisine you might immediately think of Yorkshire pudding, fish and chips and the like. But there's such more much as we discovered on our tour of Northern England.
Located in Grasmere, Lake District, Cumbria, you'll find a tiny shop producing a delicious and unique gingerbread. Sarah Nelson's Gingerbread Shop may only hold a few customers but don't let that stop you from waiting in line for your little package of gingerbread. Even the British royalty has made it to this special spot. We loved this crispy cookie that is just perfect with a cup of tea so much that we brought back several packages. Safely secured in the freezer I would take out one piece to have as a special treat with my tea. I finally ate the last one a few months ago. No worries! They ship this tasty cookie around the world.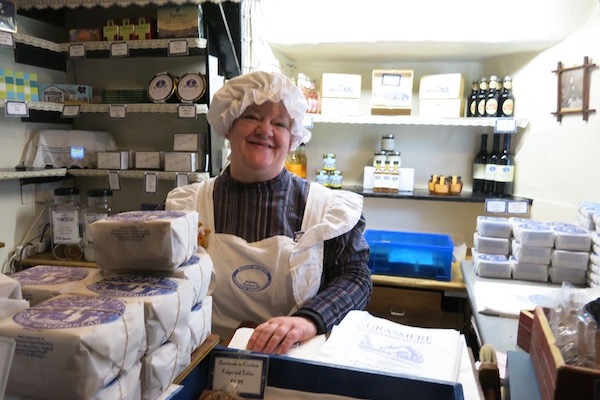 Greece Loukoumades
Greece is another country that loves it's coffee shops. In fact, you could say that spending hours sipping coffee and debating every thing under the sun is a Greek national pastime. When in Greece you must try the loukoumades. Small fried dough drenched in honey. Sound tempting? They sure are.
One of the oldest loukoumades shops is Krinos. After doing some shopping and walking around Athens reward yourself with a plate of these sweet treats. Served with ice water on a cafeteria tray. It's not fancy but it's delicious.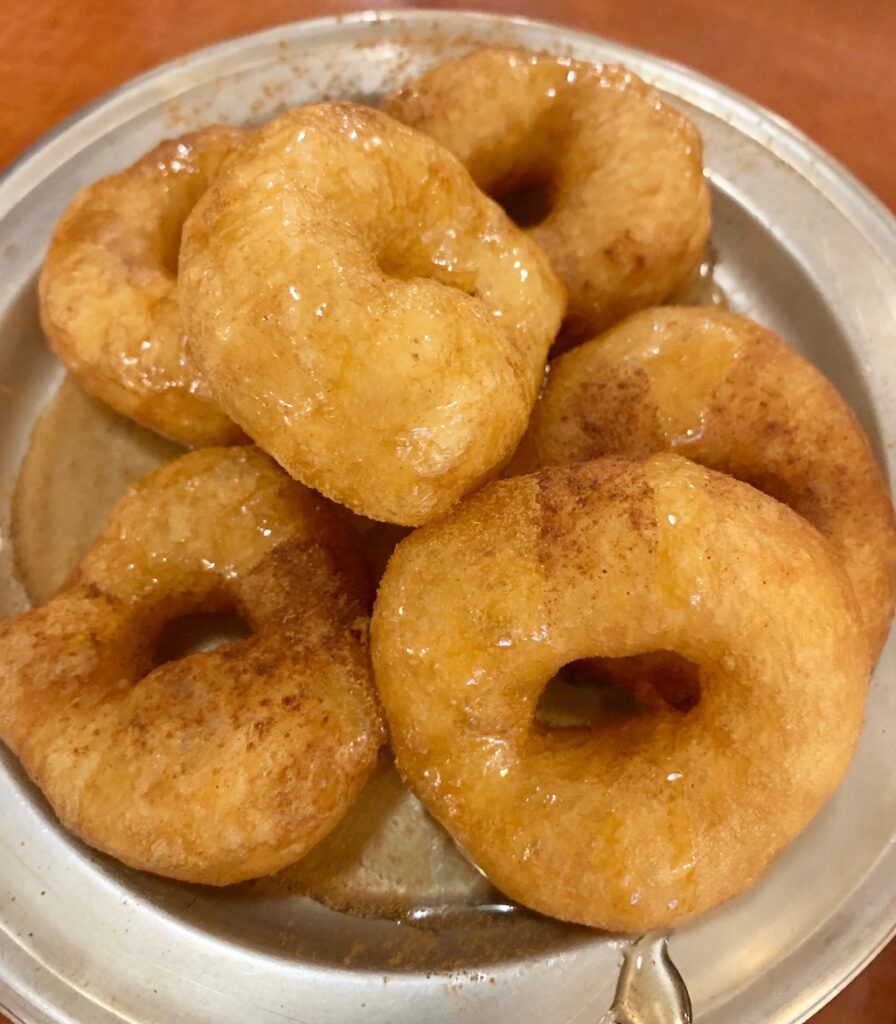 Best Bakeries Recommendations From Our #FoodTravelChat Friends
Patisserie 46
Grand Avenue South at 46th Street, Minneapolis, MN
Favorite of Cynthia from Adventuring Woman.
Twitter @AdventuringGal
This popular Minneapolis patisserie, helmed by French-trained pastry chef John Kraus, is one of my favorite bakeries in Minneapolis. It's a neighborhood place, a cozy spot to meet friends or spend some quality alone time with your pastry. They offer coffee and some savories, but I come here to indulge in something decadent.
Patisserie 46 changes things up frequently, their display case with its spotless glass shifting shades from rose to gold and back again. They always have the best croissants in town and a selection of exquisitely crafted pastries. These miniature works of art typically include cake, a couple of tarts, and something with choux. On the homey side, coffee cake, banana bread, and big cookies appear regularly. A daily special feature eliminates boredom (though I can't imagine that). At my last visit it was a Danish, a shiny pink sphere of guava nestled inside it.
As if it weren't enough to be a renowned pastry chef, Kraus also is an accomplished chocolatier. The gorgeous chocolates on display were captivating. I understand from their website they make paté de fruits, which had me in raptures; I haven't had the pleasure of eating one since I was in Paris last. Looks like you have to order a minimum of 50, so I'm out of luck there. Until I can find someone to join me in a paté de fruits feast, that is.
The croissants, and I made a point of trying the plain for a change, shatter in your mouth and are light as a feather. The friend with me said it was the best croissant she'd ever had in her LIFE. Now that's an homage.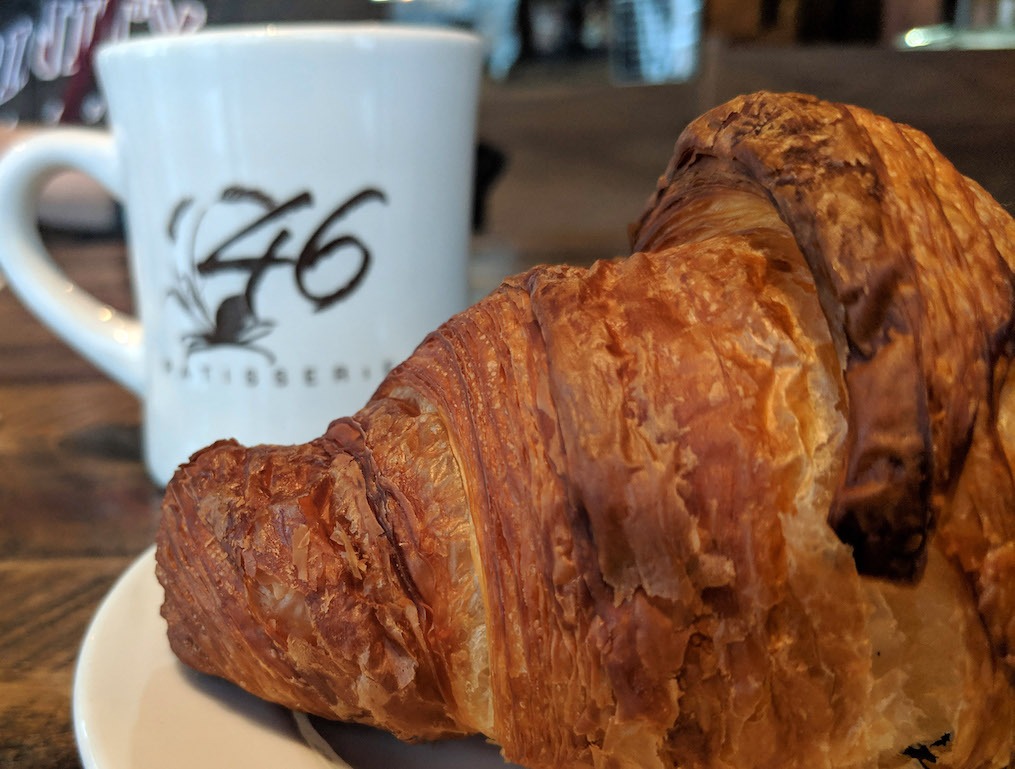 LB Bakery
20 West Baltimore Street, Baltimore MD
Favorite of Alyson from MyVirtualVacations.net
Twitter: @MyVirtualVaca
I've recently become addicted to French style macarons. I always knew they are the perfect sweet bite.  But my expectations completely changed the day I walked into LB Bakery at Lord Baltimore Hotel and saw the macarons displayed in the counter. First, they were HUGE! Beautifully decorated in gorgeous colors, they are crispy and chewy on the outside and velvety on the inside. While the cookie is airy and sweet, the filling is flavored perfectly. Hands down, they are the best macarons I've ever had.
Whether you are staying at the glamourous Lord Baltimore Hotel or driving through Baltimore, a stop to experience anything at the LB Bakery is a treat. From their delicious breakfasts (think hot quiche and flaky croissants) to decadent desserts, everything is made fresh and with great expertise from Executive Pastry Chef Mary Plovanich. She offers a new surprise every time I visit depending on the season. The LB Bakery has a great vibe and there are many tables to relax there or you can carry-out to enjoy at home. Or do both, like I do! For me, I can never visit my favorite LB Bakery without leaving with at least one macaron.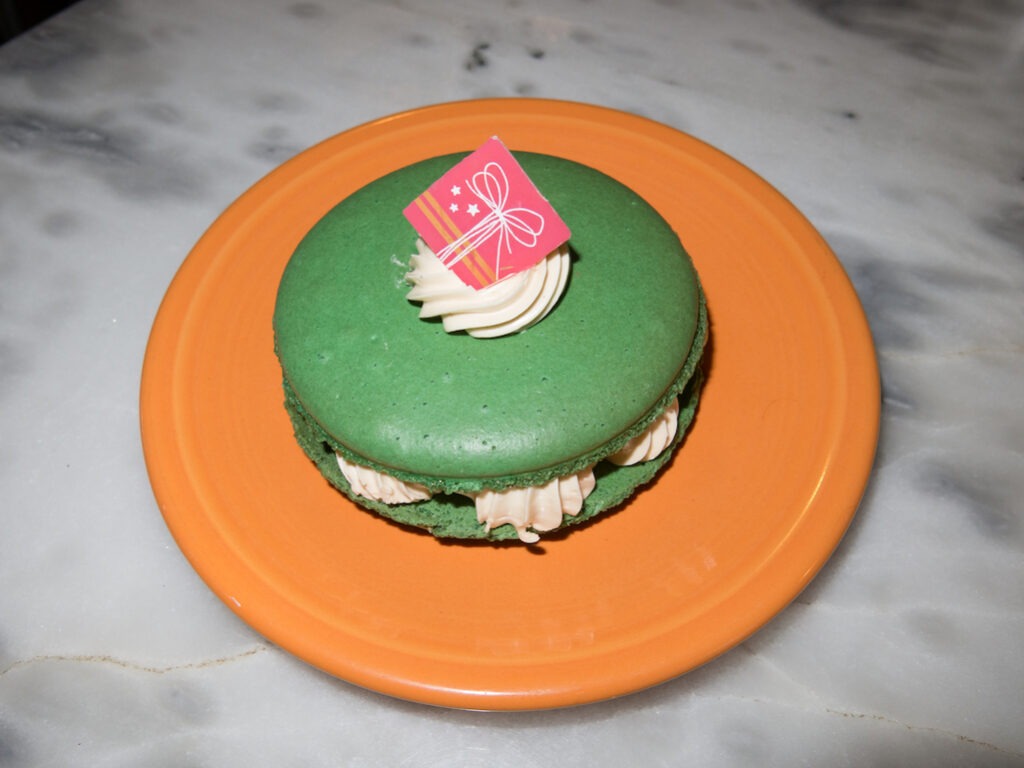 Dominique Ansel Bakery, New York City
Various Locations in NYC, Los Angeles and London, UK
Favorite of Jennifer Lee Kirk
Twitter: @the_jenius
Instagram: @the_jenius
Dominique Ansel shot to fame when he debuted the now-famous cronut, but his bakery has so much more to offer than cronuts.

From classic French baked good from croissants to toasted s'more bites, every offering is beautiful and delicious. But what made me really fall in love, was a special "dessert only" pop up Chef Ansel created that I attended. "Up – A Series of Firsts", was a collection of baked goods and other sweet offerings with the theme of important life "firsts" – milestones such as your first words, first kiss, heartbreak, job, and more. It was so detailed and personalized, that our first course, our first words, were actually our very first words that we uttered and told the staff in advance. My favorite course was the First Heartbreak, while bittersweet, this beautiful Baked Alaska was "set on fire" upon serving. It was both dramatic and delicious.

The intimate night was incredibly special and ever since I've made it a point to stop into his bakery every time I'm in New York City. There isn't a single items that isn't tasty and baked with both precision, care and love.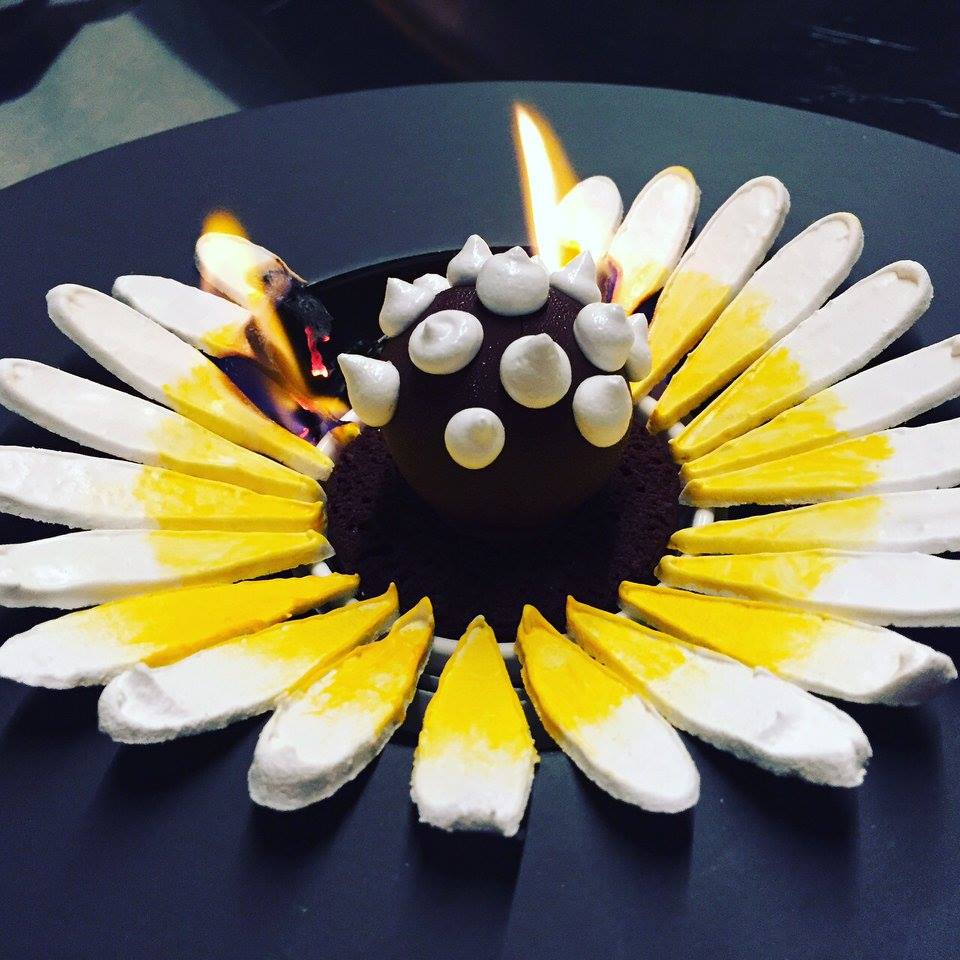 Unique Bakeries in the States
Bea's Bakery in Tarzana, California
Every single time we return to Los Angeles we have to stop in at Bea's. We have to take home their corn rye, bagels, rugelah and amazing butter cookies. Frankly, we want to take home everything but we'd need an entire suitcase. Our dream is that one day they will ship their products to us in Wisconsin. If you visit, stop in Mort's Deli next store for the best breakfast and lunch in town.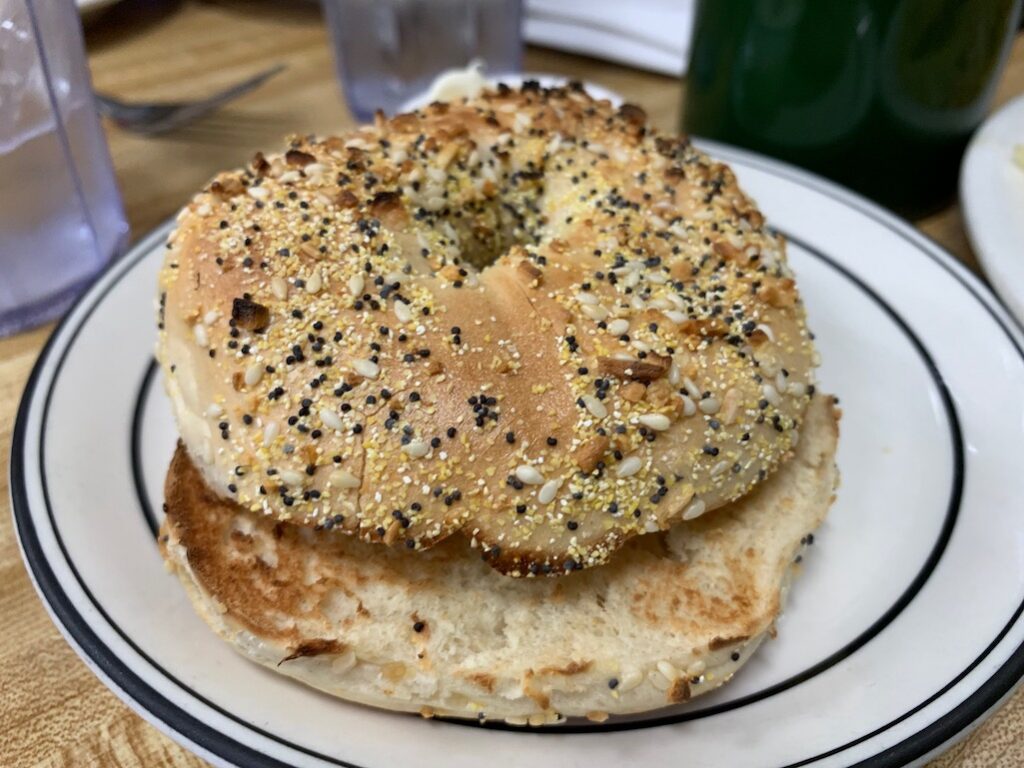 The Grateful Table in Roseville, Minnesota
Roseville may be the gateway to Minneapolis and St. Paul Minnesota but it has plenty of food merits all its own. One of them is The Grateful Table. The mother and daughter team and producing top quality pastries made from the best ingredients. Don't miss the chocolate almond croissant.
Big Timber Bakery, Big Timber, Montana
Talk about small but mighty. This town of just over 1,600 has some darn good culinary delights. On your way to Yellowstone pick up some of their giant cinnamon rolls and their handmade sandwiches. Your picnic will be the envy of all the other visitors.
Mountain Mama Cafe West Yellowstone, Montana
You want locally prepared food with local ingredients? Of course you do. Chef Kim at Mountain Mama Cafe is making pot pits with elk, bison, pheasant, trout, chicken and beef! But our favorite is the huckleberry turnovers straight out of the oven. She's got a small shop just outside Yellowstone but her cooking is some of the best you'll ever experience.

Zingerman's Bakehouse, Ann Arbor, Michigan
If you go to Ann Arbor you can't miss Zingerman's they are everywhere. But if you're a bakery lover you won't want to miss Zingerman's Bakehouse. Some of the best bread you'll ever have is there from delicious rye, sourdough and the very unique chocolate cherry bread.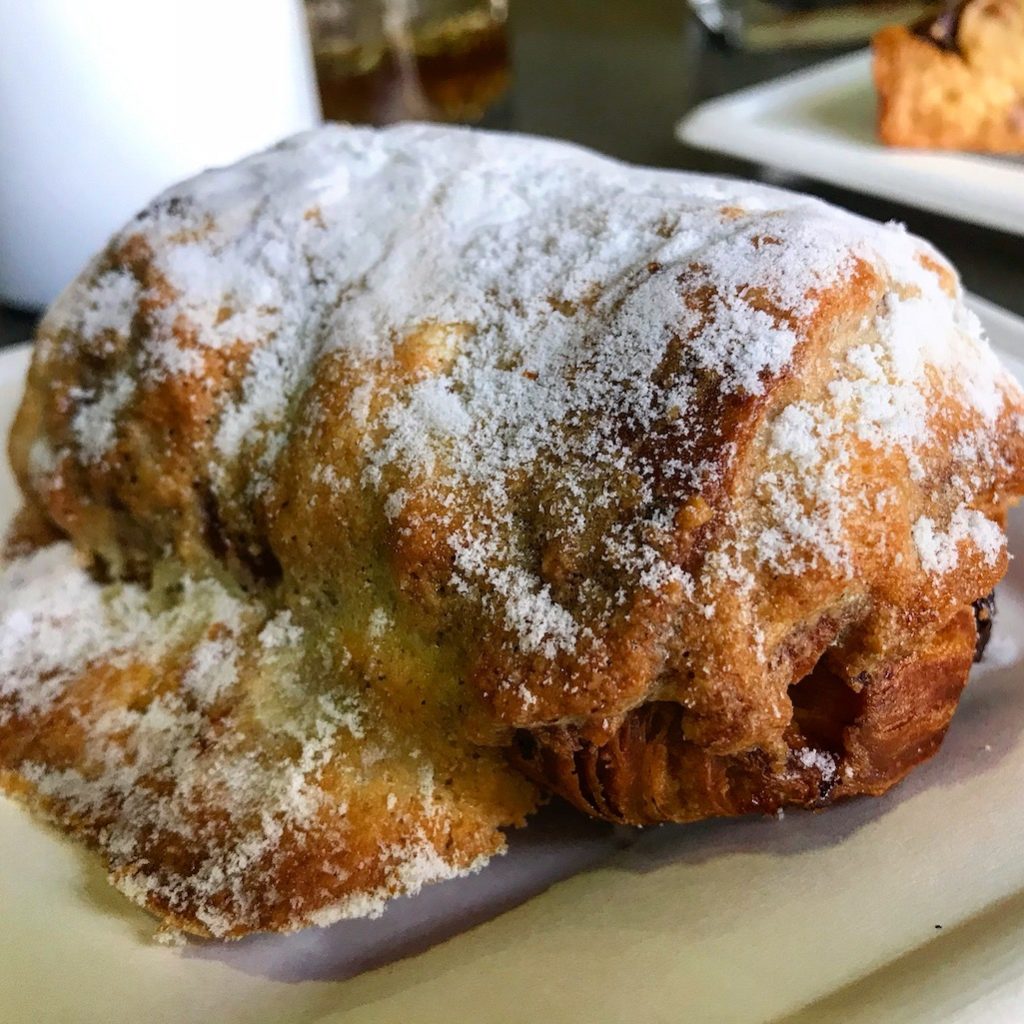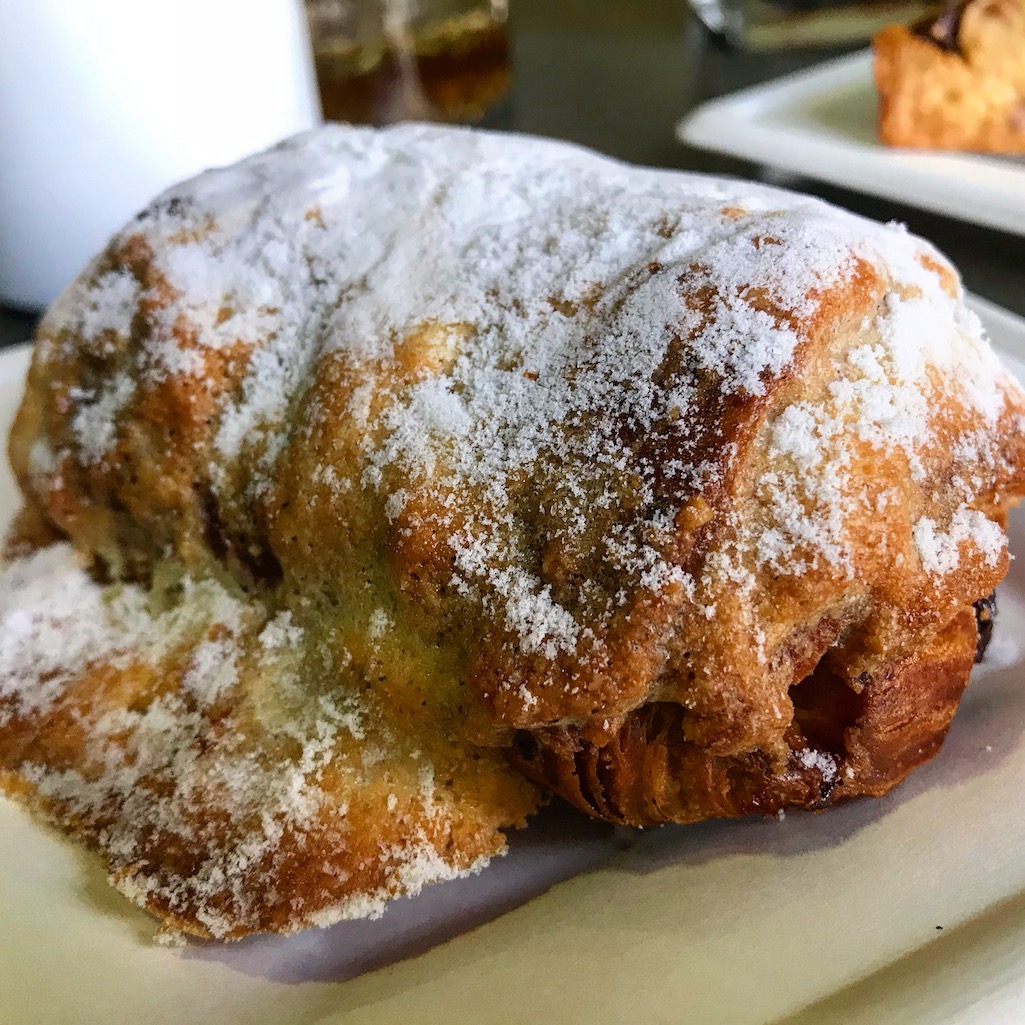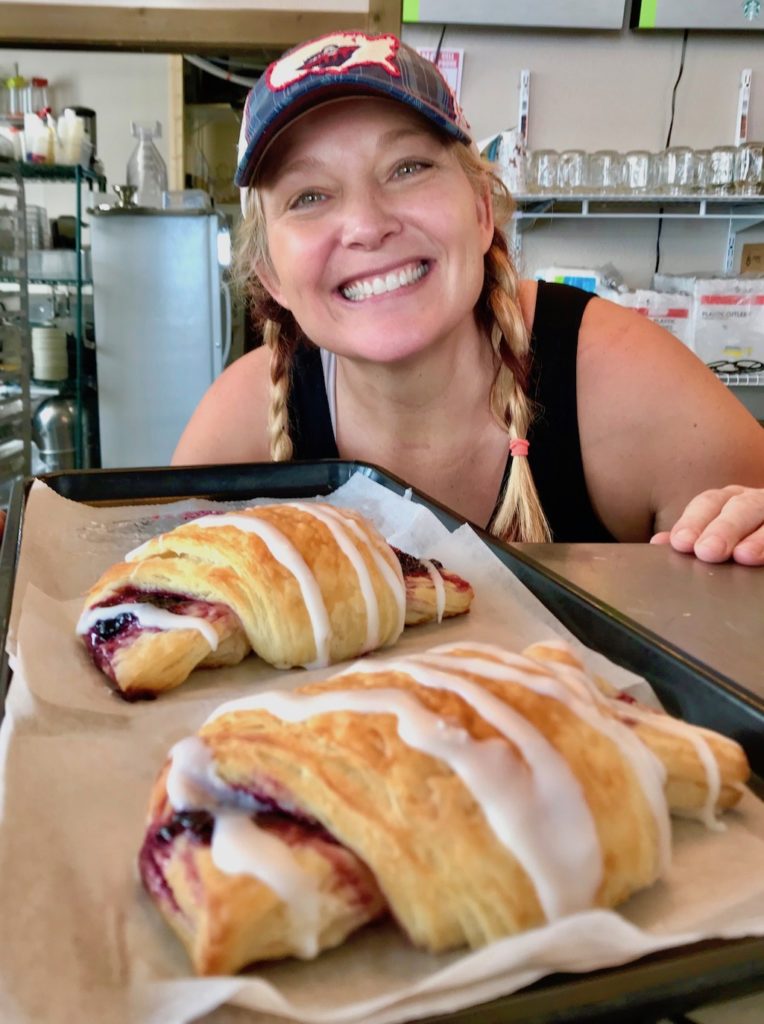 Best Chicago Bakeries
I lived in Chicago for most of my 50+ years so I know there are a ton of great bakeries. Here are just a few that you can't miss if you are visiting the Windy City.

Delightful Pastries
Chicago has a huge population of Polish immigrants so there are a ton of Polish bakeries. Known for their paczki the Polish jelly pastry eaten primarily on Fat Tuesday Delightful Pastries makes more than anyone else in town. Over 30,000 during the few days right before the beginning of Lent. Executive Pastry Chef (and our good friend) Dobra Bielinski and her mom Stacia Hawryszczuk produce those and many other Polish specialties as well as breads, croissants and seasonal butter cookies and much more.
Reuters Bakery
Our old neighborhood has this bakery that was formerly a German bakery. Thankfully they kept many of the recipes. Around for over 80 years this local favorite has wonderful chocolate-covered donuts, coffee cakes, sweet rolls with real fruit filling, lots of bread, cakes, and tasty butter cookies.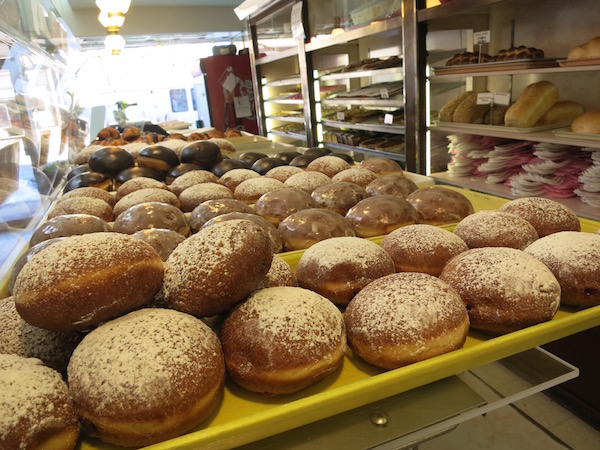 One more…
If you live in the Midwest, we hope you take a lot of road trips because there are so many beautiful places to explore. One of those spots is Starved Rock. On your way be sure to stop in at the Ottawa Bakery in nearby Ottawa. We can still remember the almond cookies we munched on. We also picked up the bakers flat bread dough that we sampled at a near by restaurant that was outstanding.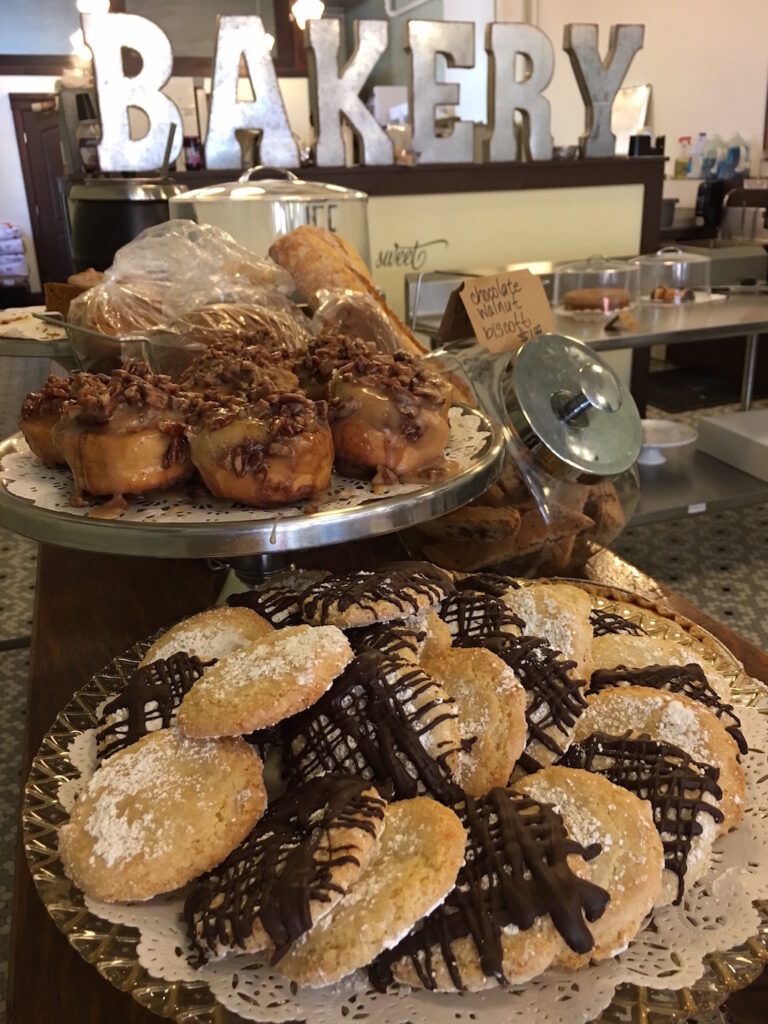 Bakeries Near Me
Wisconsin may be the Dairyland but they have no shortage of bakeries.
Rolling Pin, Fitchburg, Wisconsin
This can best be described as our new neighborhood bakery. It's the closest one that has Russian and European bakers producing some of our favorites – even a paczki on Fat Tuesday! We love their cookies, breads and sweet rolls. They have a cute cafe too that's great for breakfast and lunch.

Batch Bakery, Madison, Wisconsin
We love a good croissant and baguette and Batch has them. If you want something on the more savory side I highly recommend the gruyere and ham croissant. Tres magnifique!

Elsie Mae's Pies and Canning, Kenosha, Wisconsin
This bakery in Kenosha is one of our faves. Elsie Mae's buttery crust makes each and every one better than the next. Their cookies make an excellent ice cream sandwich or taco as they call it, which you can get their too.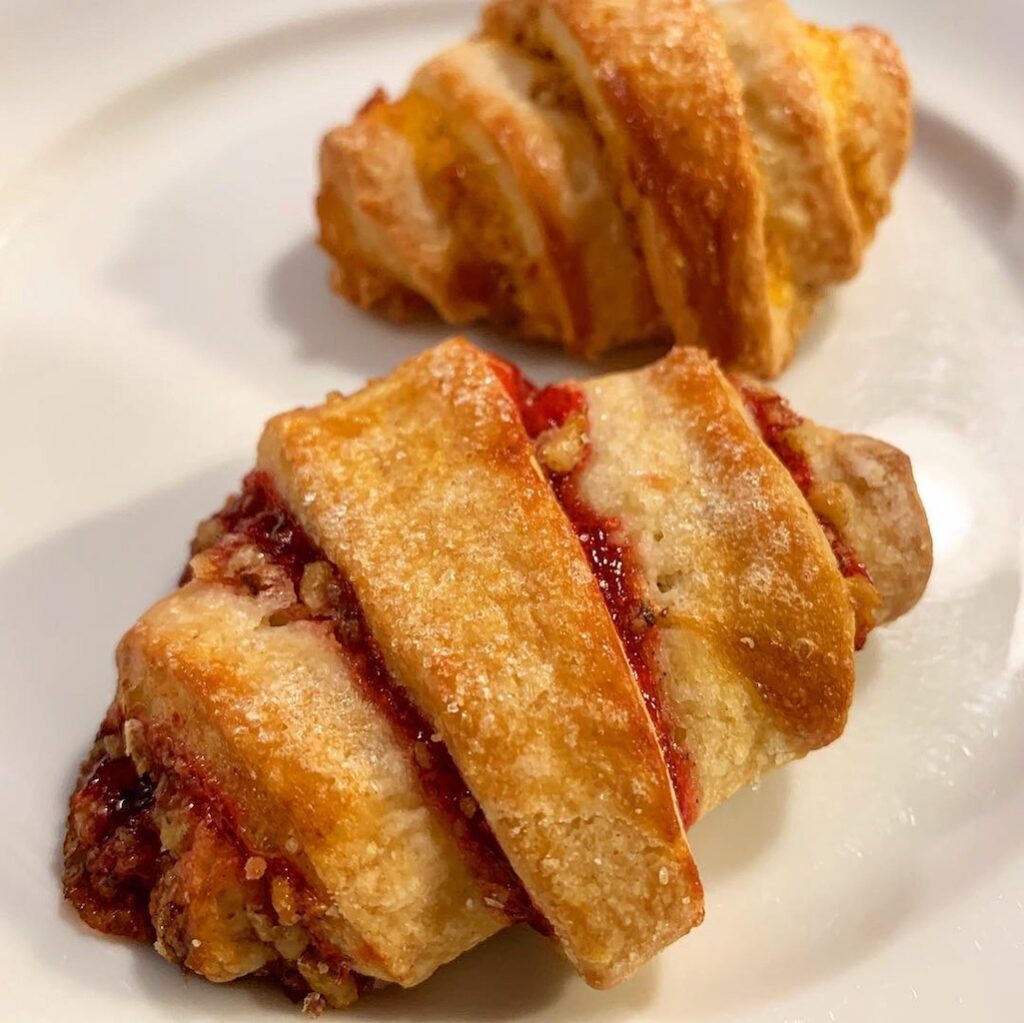 Who's craving a bakery right now? I know I am. Let us know if you've been to any of these bakeries or if you have one you want us to visit in the comments below.
Pin To Your Bakery or Sweets Boards on Pinterest