While visiting Northern England we fell in love with the small village of Harome. Located just 24 miles northeast of York it is a perfectly relaxing and tasty getaway.
It's hard to believe that a town of less than 300 people could hold so many culinary travel surprises. After our short drive from York we arrived at the luxurious and super comfortable Pheasant Hotel.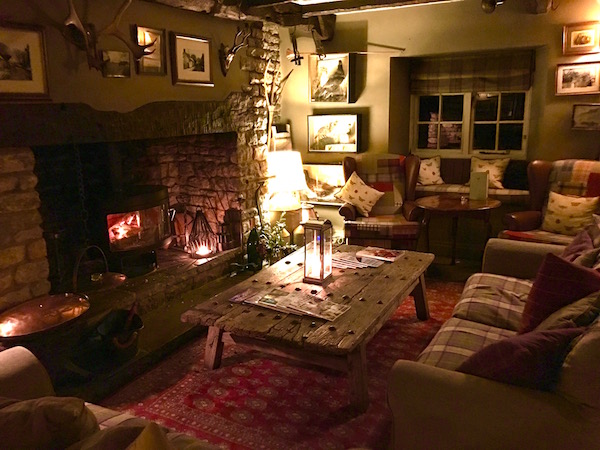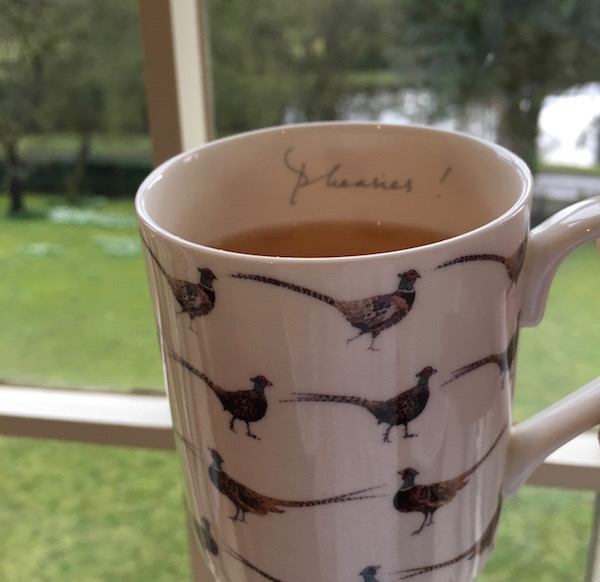 Our room overlooked the pond and we were greeted with a cup of steaming tea in cups featuring pheasants that we now know are also called "pheasies." For those who crave attention to detail, you will be over the moon at The Pheasant Hotel. There was even a complimentary bottle of Sloe Gin with two petite glasses to sample this tasty local cocktail.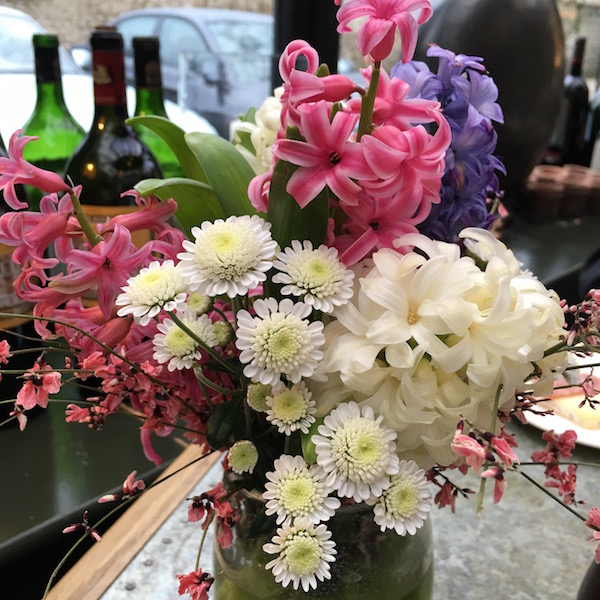 Each room is beautifully and meticulously decorated. While you will instantly notice the quality, you will just as quickly find yourself relaxing and nestled in comfort. Our room not only had an outstanding view but was so quiet the only thing that woke us up was the chirping of birds. If you're a birder you'll appreciate all the fine feathered friends you'll encounter.
We really appreciated their nod to being green. Full-sized bottles of all the usual toiletries mean no more little plastic bottles. Fluffy towels and robes make lounging around the room really luxurious.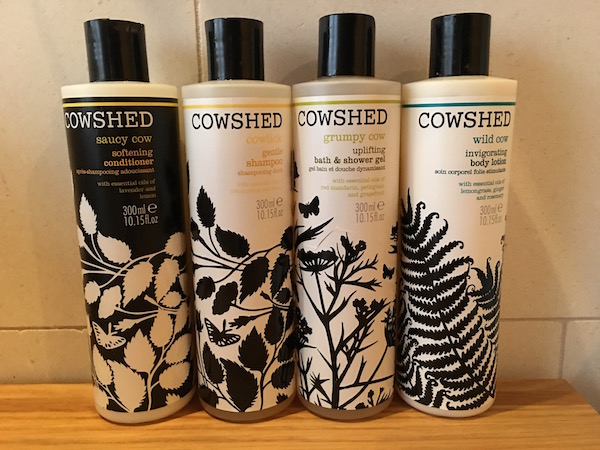 The Pheasant Hotel is also known for its restaurant and Chef Peter Neville. They serve fine dining with seasonal dishes that make the local ingredients really shine. We experienced dinner at The Pheasant Hotel and it was simply superb.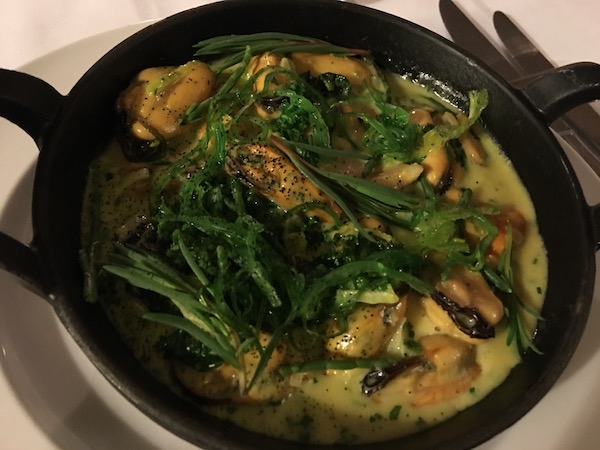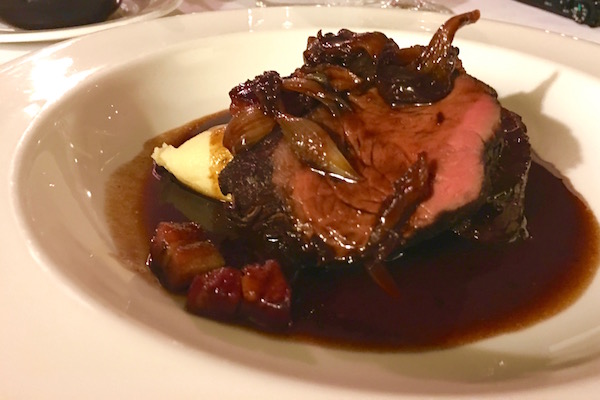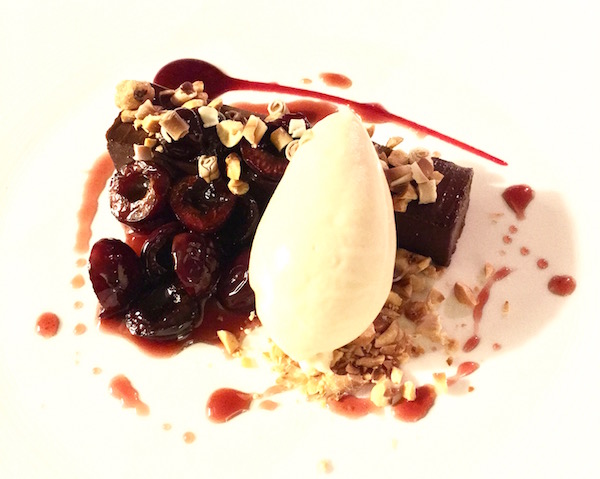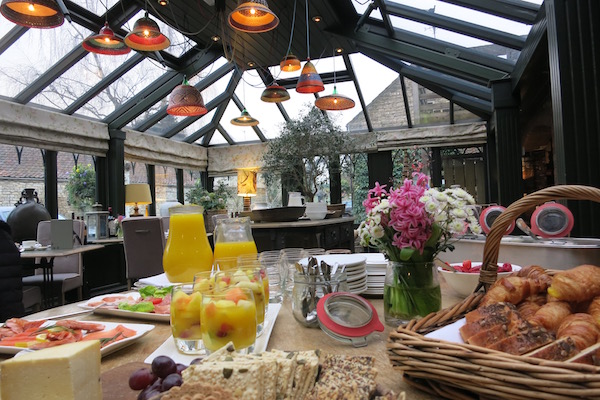 We also sampled a breakfast buffet right before we checked out. Delicious smoked salmon, local cheeses, fresh fruit, and delicious fresh-made pastries got us gleefully on the road.
The Pheasant Hotel also features an indoor heated swimming pool and an assortment of spa therapies all available on-site.
Visit their website at ThePheasantHotel.com for more details and to book accommodations.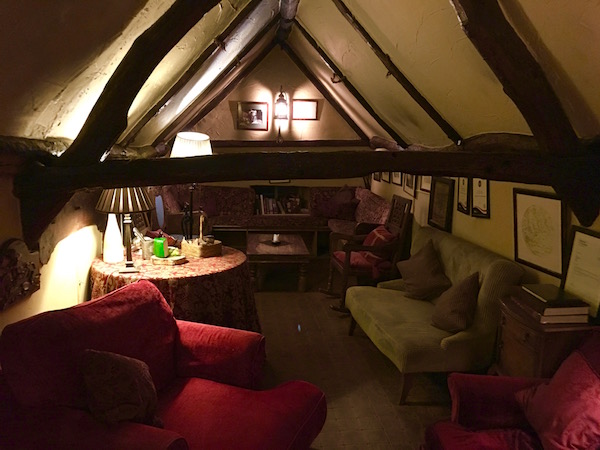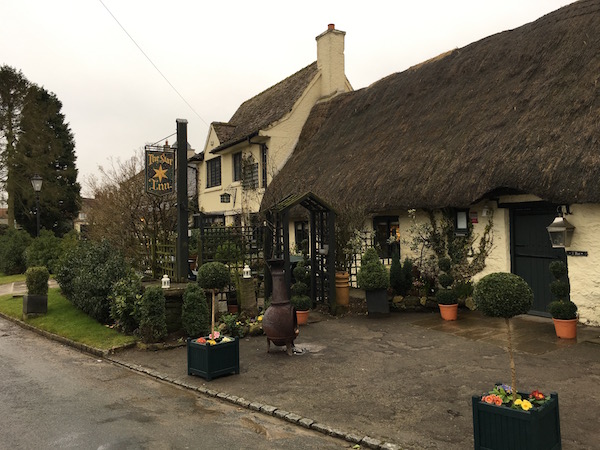 Michelin Stars in Harome
While visiting Harome you will also want to dine at the fabled eatery The Star Inn. Chef Andrew Pern has been preparing "modern Yorkshire" Michelin-starred dishes here since 2002. The Star Inn was one of the first pubs in the UK to receive the prestigious Michelin stars.
Another interesting note about The Star Inn is the authentic thatched room and timbered-style building. There are several rooms or nooks in which to relax and share cocktails and stories. The Star Inn has also been listed as one of the top 50 gastropubs in England.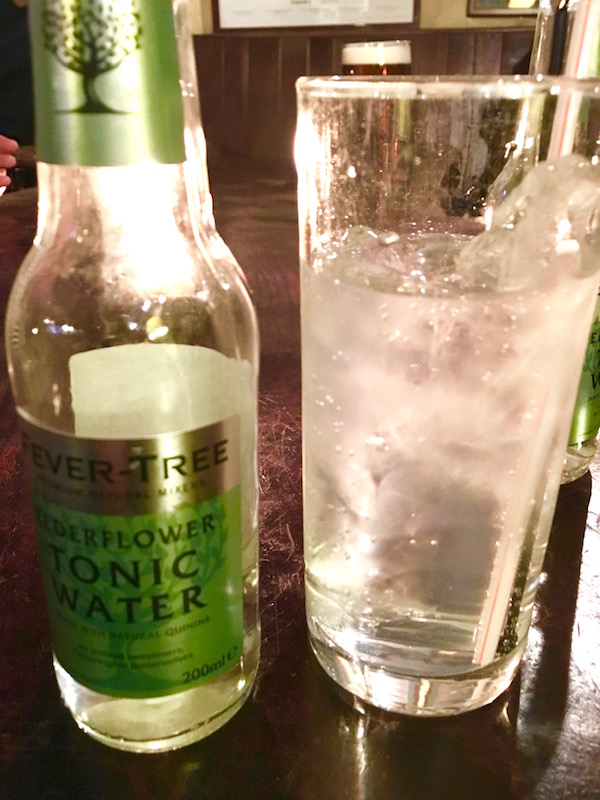 After a recommendation from our friend Sue from the Yorkshire Food Finders, we tried a twist on the classic British G&T and sampled the Elderflower Tonic Water and gin. We liked it so much we've been recreating it at home ever since our visit.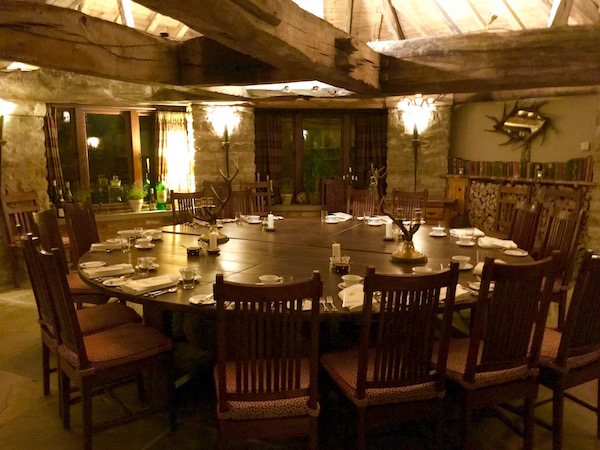 If you find yourself wanting just one more G&T, go ahead and splurge. The Star Inn offers a unique nine-room hotel, Cross House Lodge, right across the street. This rustic and beautiful lodge made us wish we had more time to spend in town.
One look at the dining room had us daydreaming of the wonderful conversations that most certainly happen every evening around that gigantic custom-made octagonal table.
Visit their website at thestarathrome.co.uk for more details and to book a reservation.
The Star Inn The City
Just 30 minutes away from Harome is Chef Andrew's restaurant in York The Star Inn The City. We were in York during forced rhubarb season. As luck would have it The Star Inn the City was offering a special forced rhubarb tasting menu and we just couldn't resist. The tastings featured local Tomlinson's Rhubarb. The Tomlinson family has been growing forced rhubarb grown in sheds for over a century. The "Yorkshire Triangle" as it's known provides over 90% of the forced rhubarb inventory in the world. It's known as the "champagne" of rhubarb.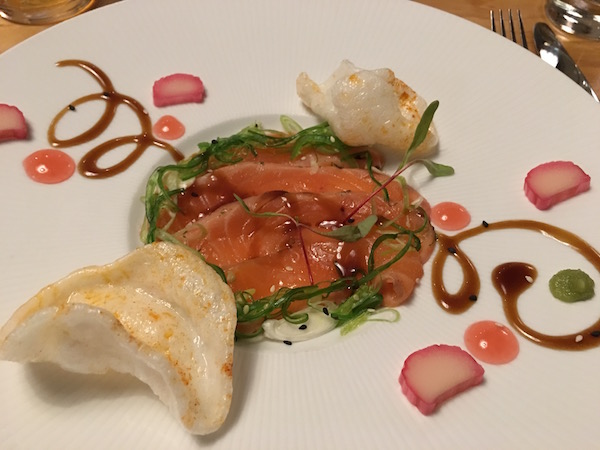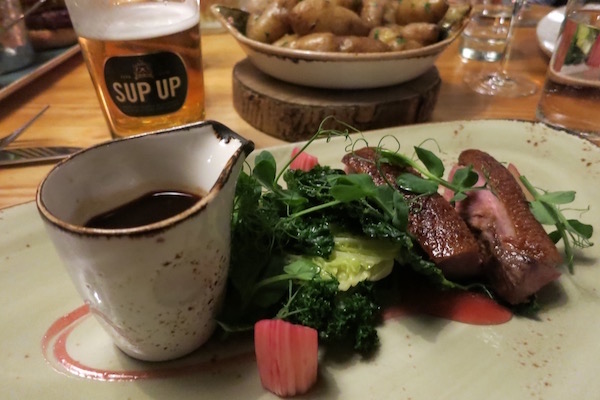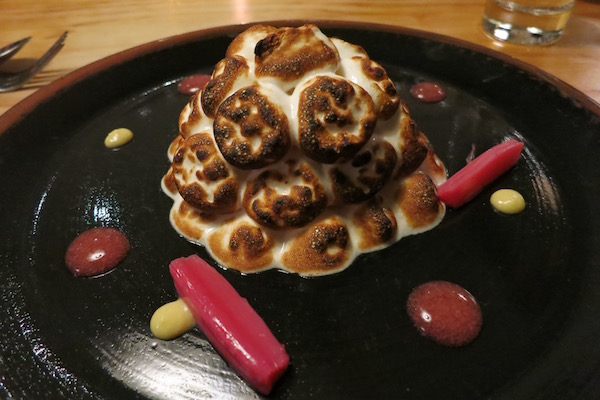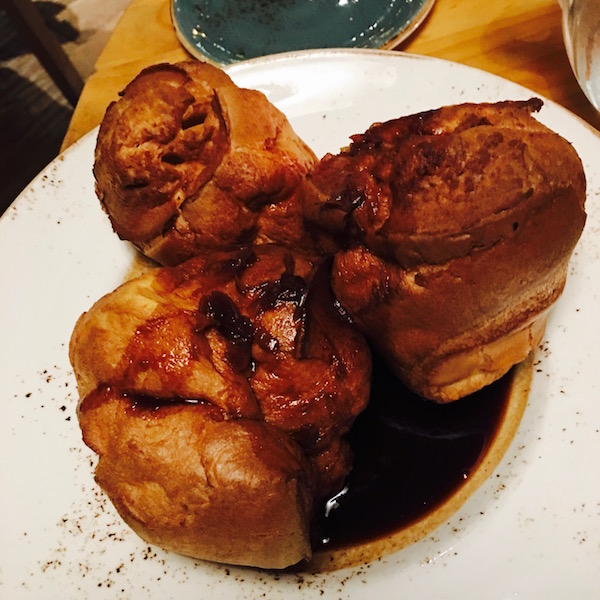 We could have left The Star Inn The City more than satisfied with our Forced Rhubarb dinner. But how could we leave York without trying at least one Yorkshire Pudding? We just couldn't. We weren't disappointed. It was crunchy, airy, and savory all in just one bite. We're glad we didn't miss it.
Check out their website at starinnthecity.co.uk for more information and to book a reservation.
THE QUICK BITE: Go and feel at home in Harome, North Yorkshire. Impeccable accommodations and delicious food options make this small town a must-see.
Special thanks to Visit Britain! We were guests of Visit Britain on our visit to Northern England. We were not financially compensated. All opinions are our own and reflect our experiences at the time of our visit.
Big thanks to Sue & Aidan Nelson of Yorkshire FoodFinder for creating this wonderful visit to Northern England. Check out their website YorkshireFoodfinder.org when you're visiting Yorkshire and they'll create a personalized culinary tour for you too!