We love a good egg sandwich. These delicious classic eats have been around for ages. Many people have an egg sandwich for breakfast. But we know they are delicious at any time of day. You can eat a fried egg sandwich with lettuce and tomato. Or try a scrambled egg sandwich with bacon and cheese.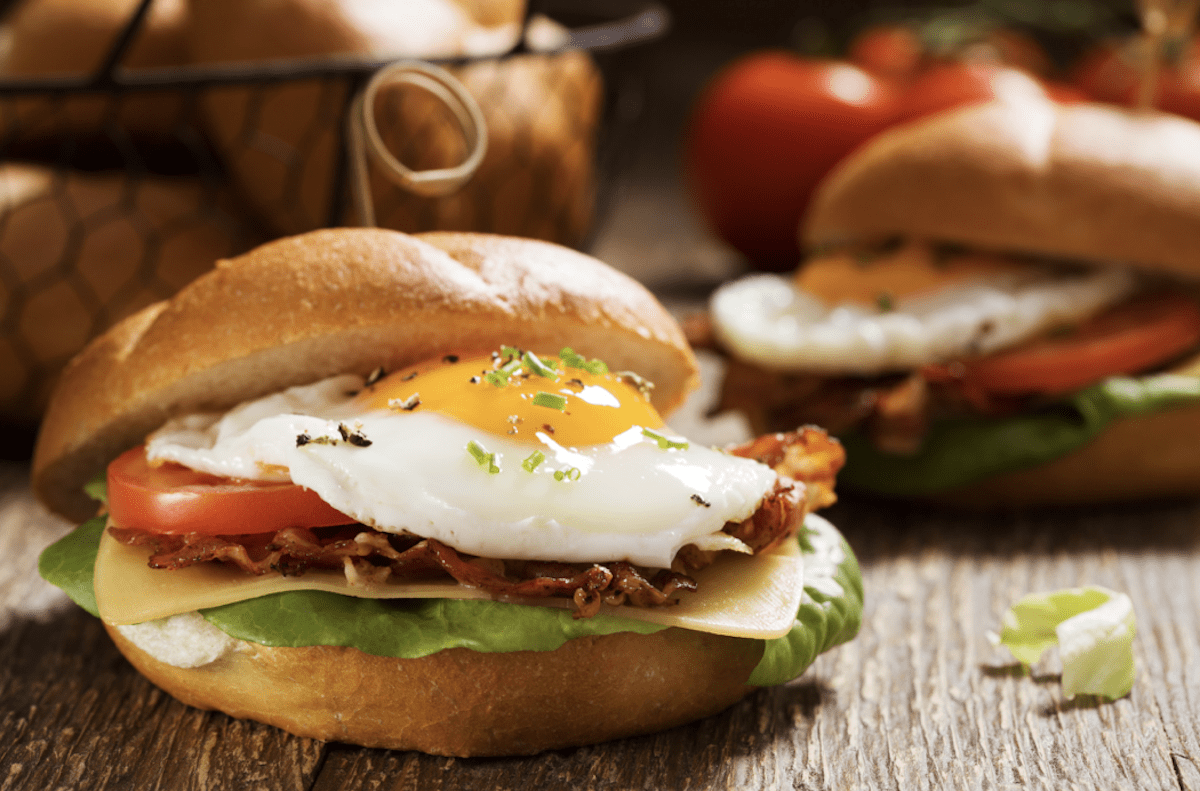 However you like to eat your egg sandwich, we have some ideas for how to make it special.
So Many Ways To Make An Egg Sandwich
The heavenly combination in  New York is an egg-bacon-cheese combination on a bagel.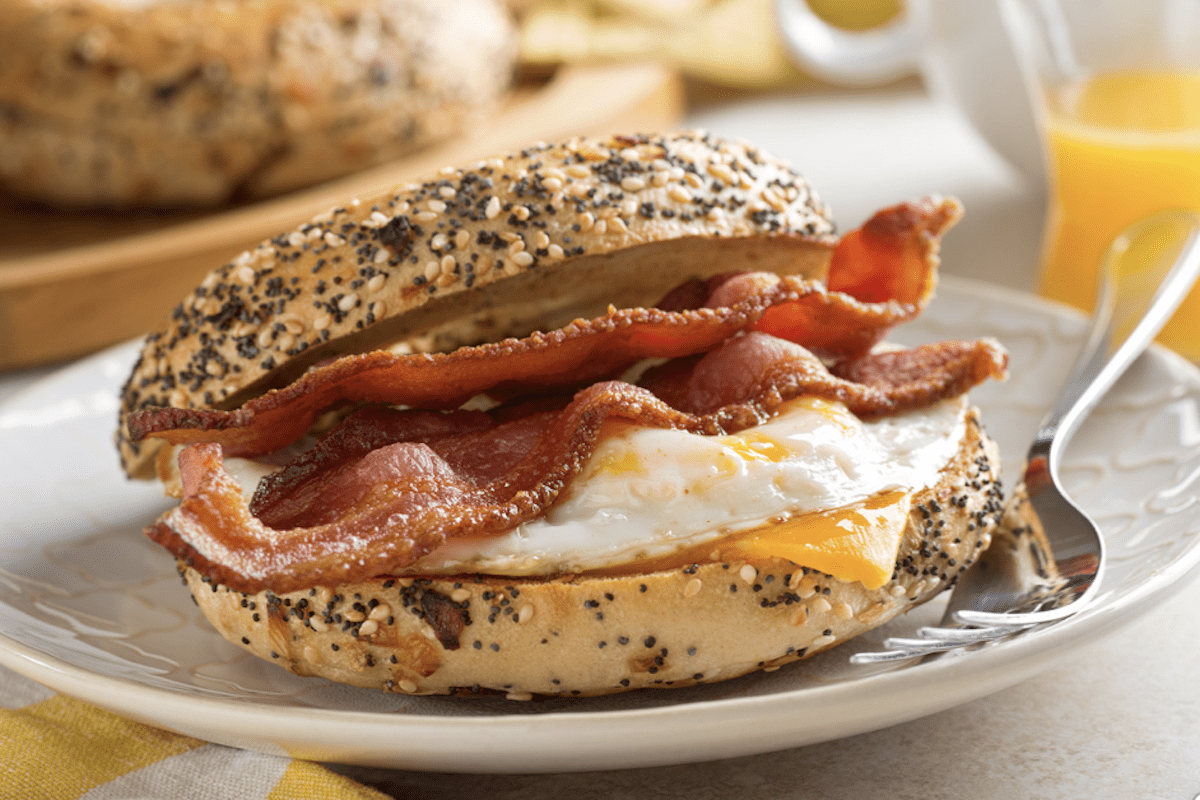 California boasts an open-faced egg sandwich on whole-grain bread with some smashed avocado.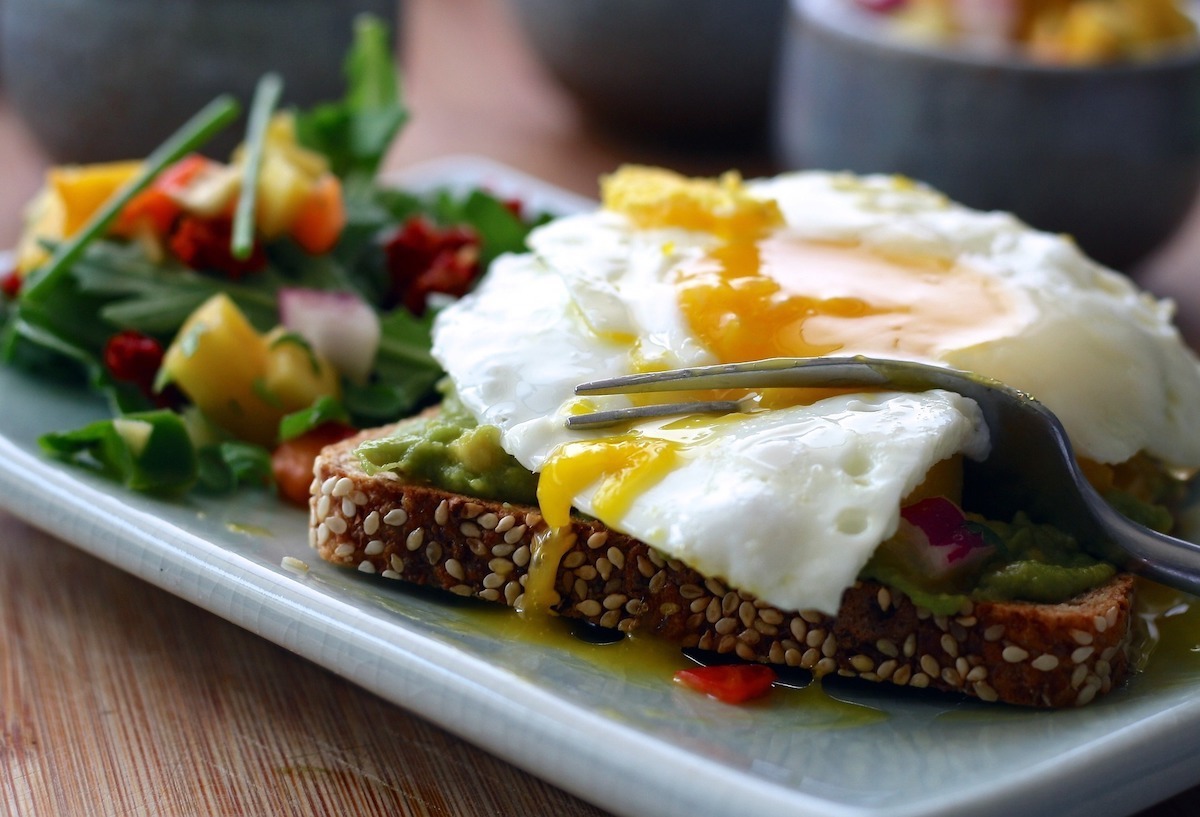 Ethnic eats don't get left behind if you add tons of yummy veggies with your eggs in a pita.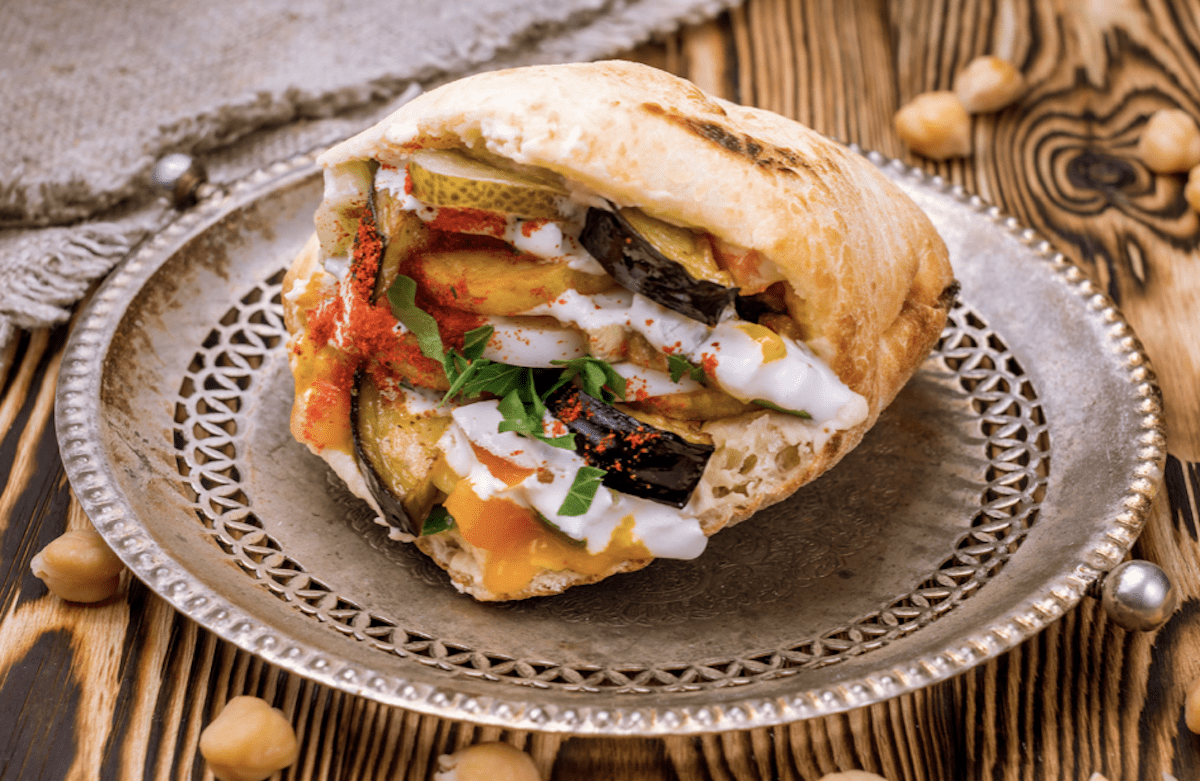 Of course, we don't think there's anything wrong with the classic white bread toasted to perfection.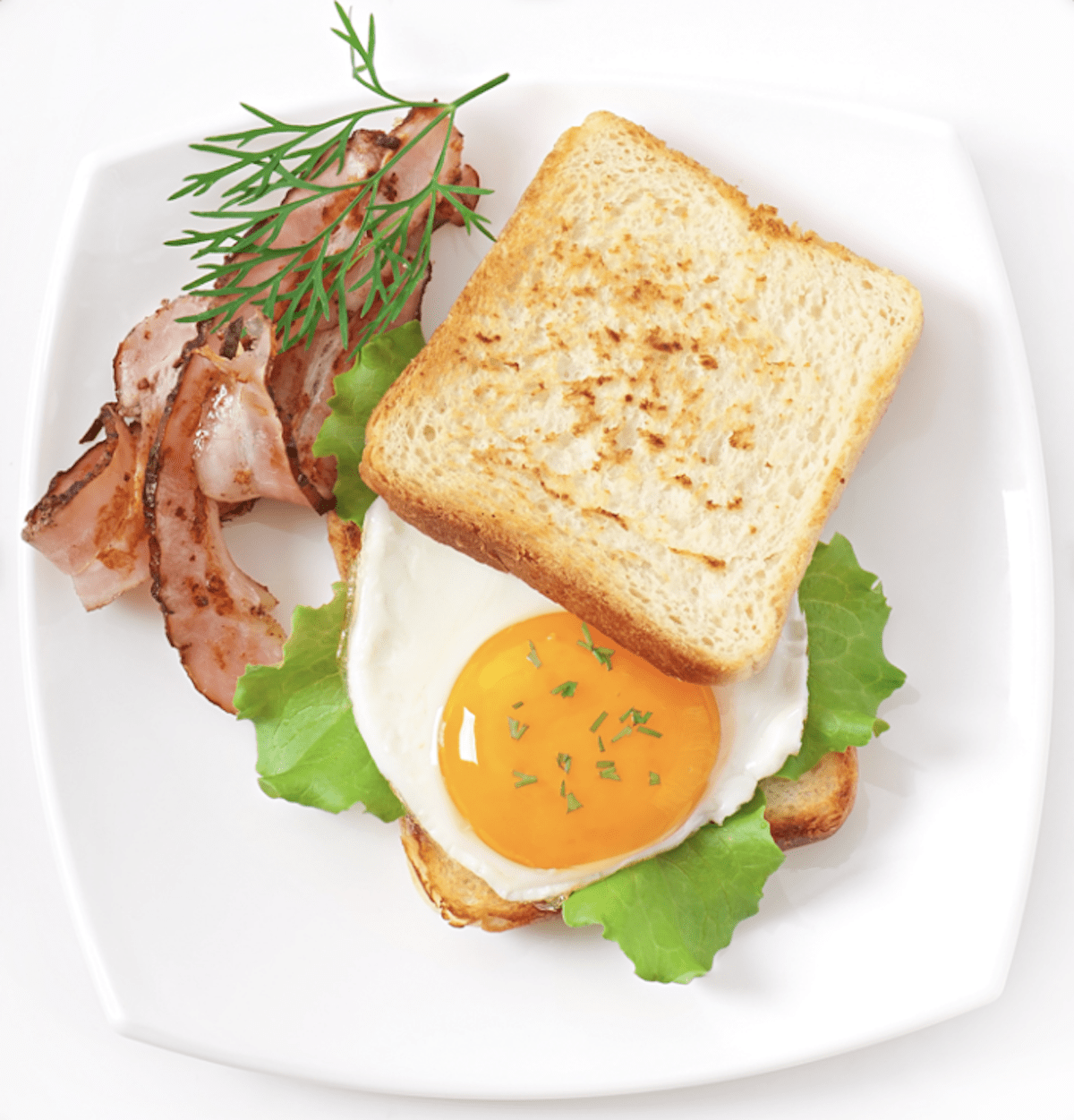 Our ultimate egg sandwich recipe is good for breakfast, lunch, or dinner.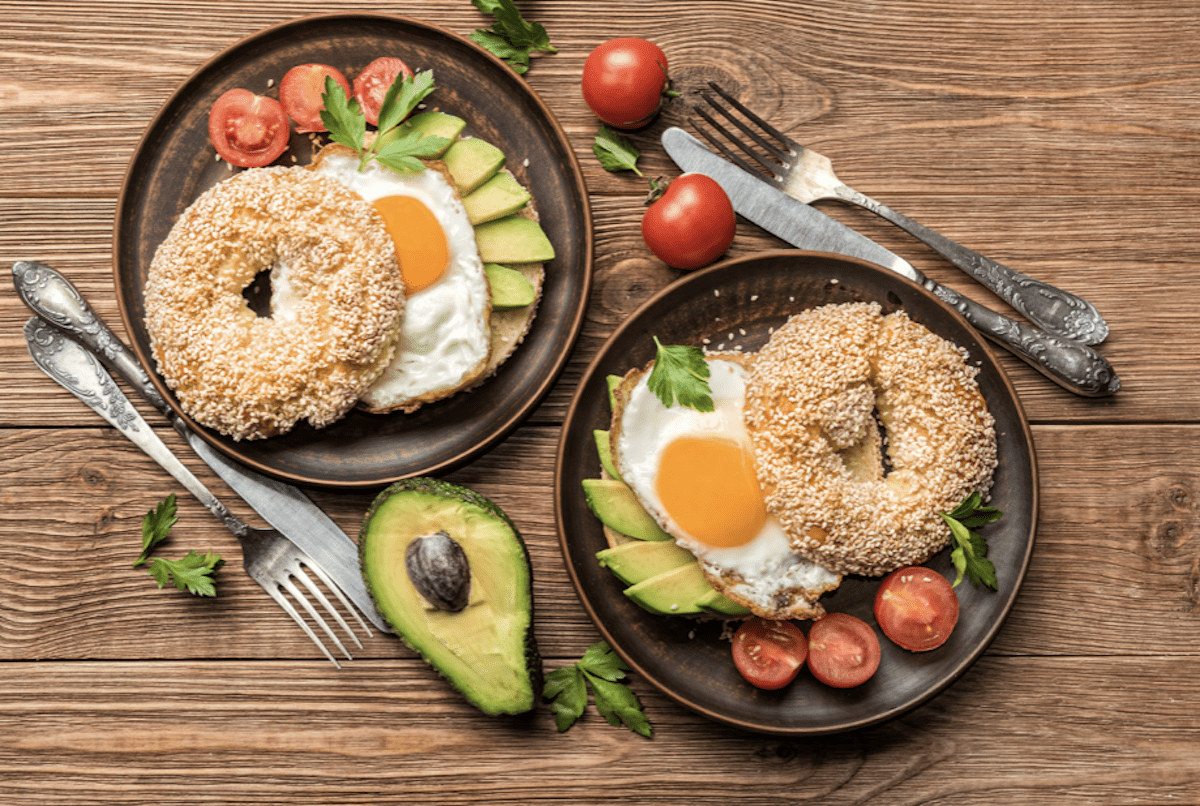 Depending upon your appetite, you can serve it with a side salad or fries to make a complete meal.
Or just let it shine and be the star of the show.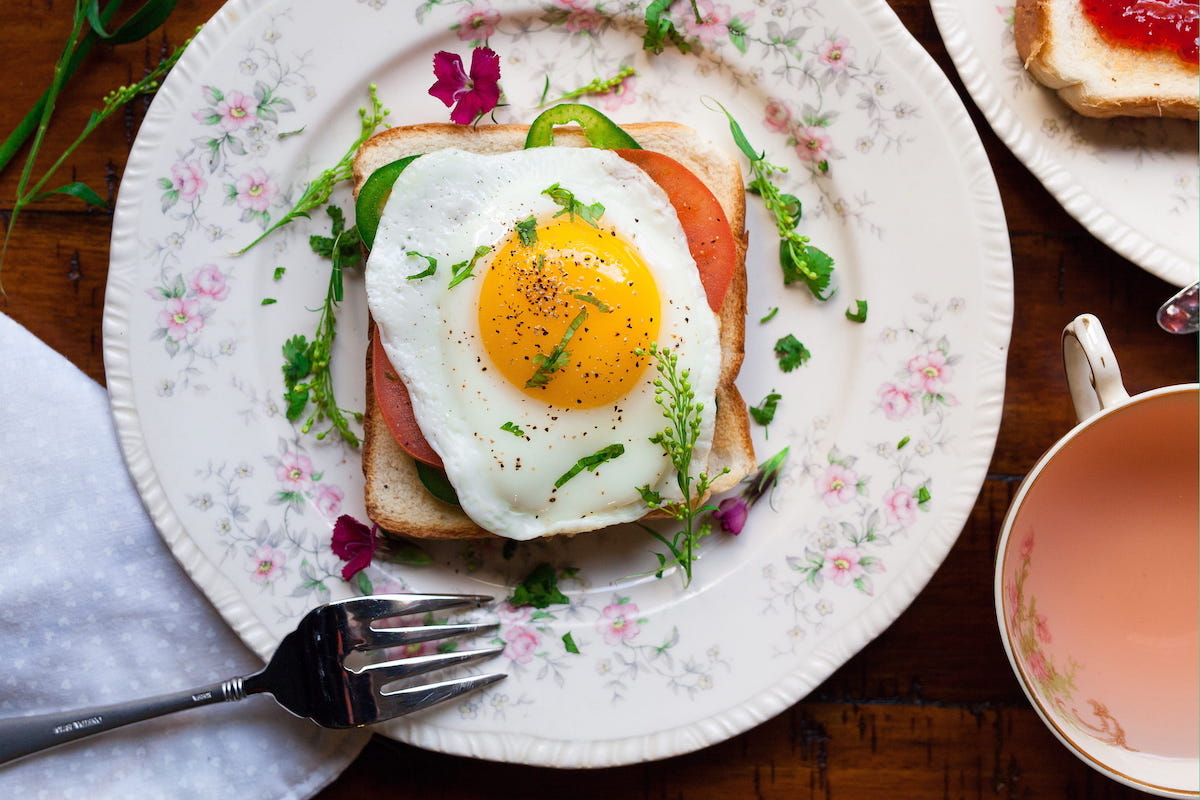 We love the way our egg sandwich allows us to do whatever we feel at the time.
Serve it on a toasted bun.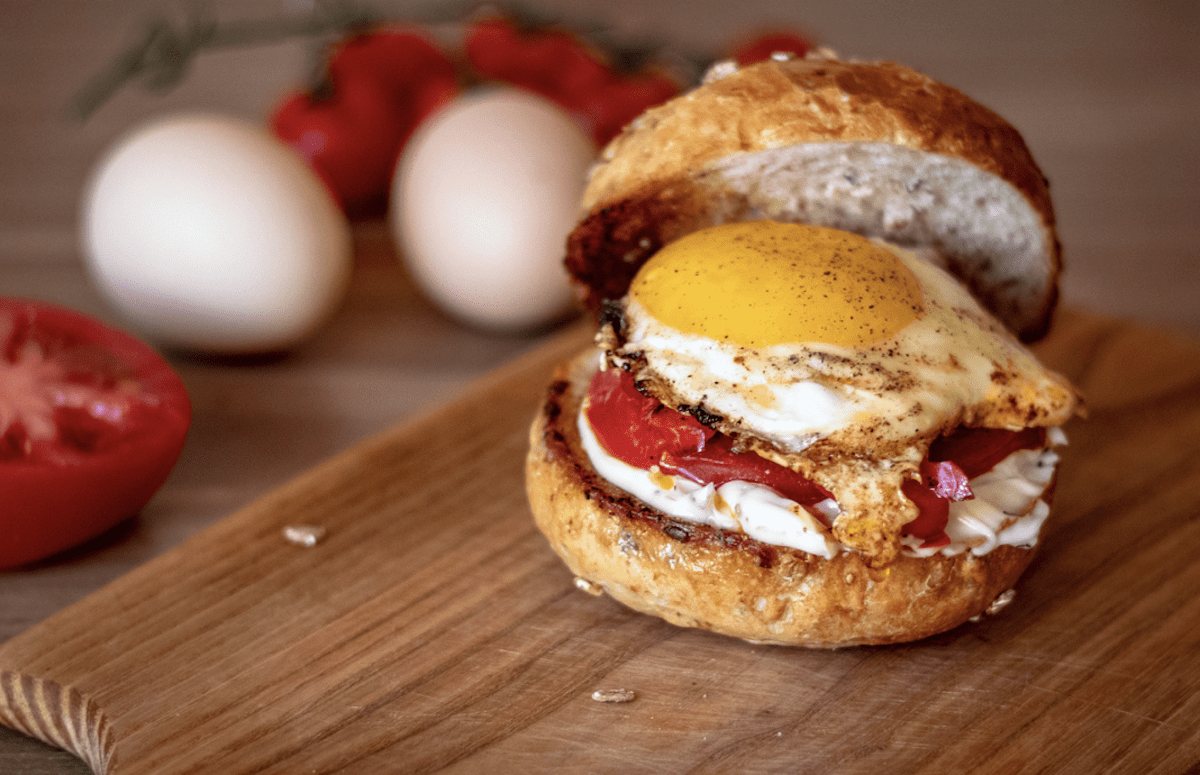 Or if you have some crusty bread, that makes a wonderful egg sandwich too.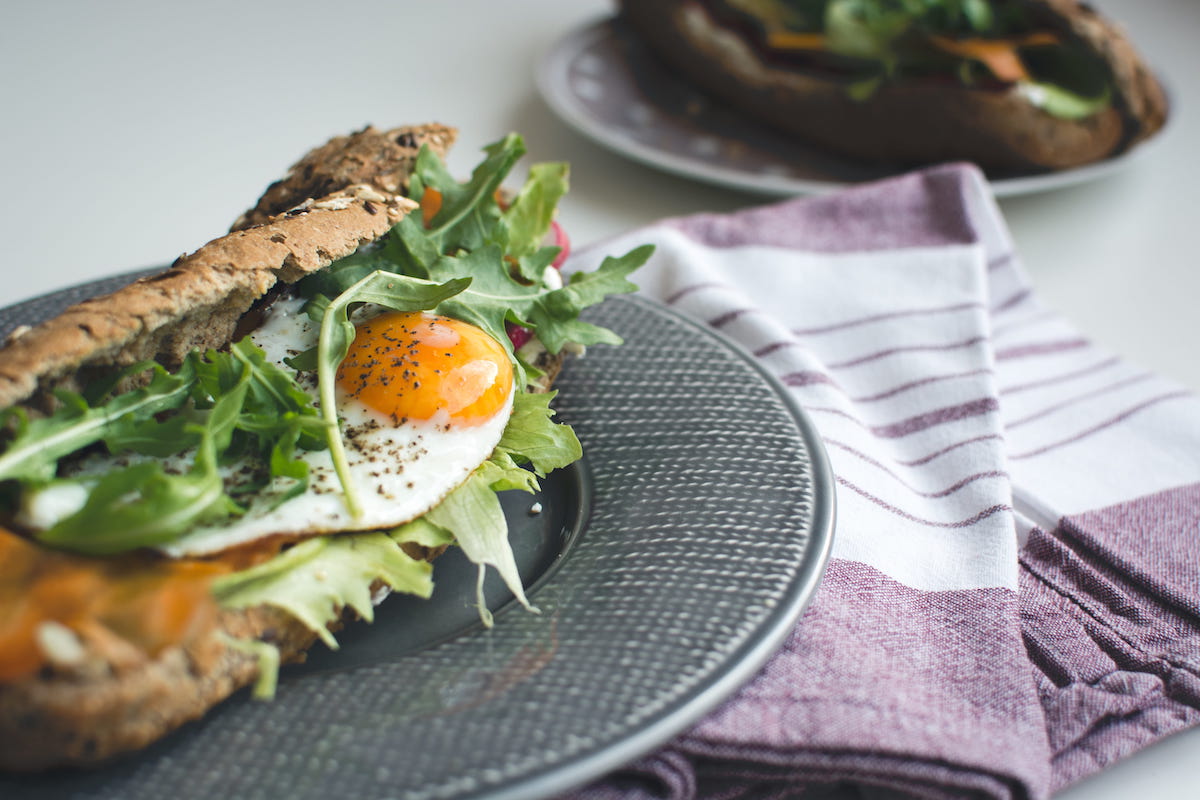 Have It Your Way
The point is, there's no right or wrong way to make an egg sandwich. So our ultimate egg sandwich recipe will give you the easiest way to make a delicious classic egg sandwich. And we've put a lot of photos into this post to give you some ideas. We'll even mention a few more as we go along.
Ultimate Egg Sandwich Recipe
We'll give you some ideas here, but feel free to adjust however you like.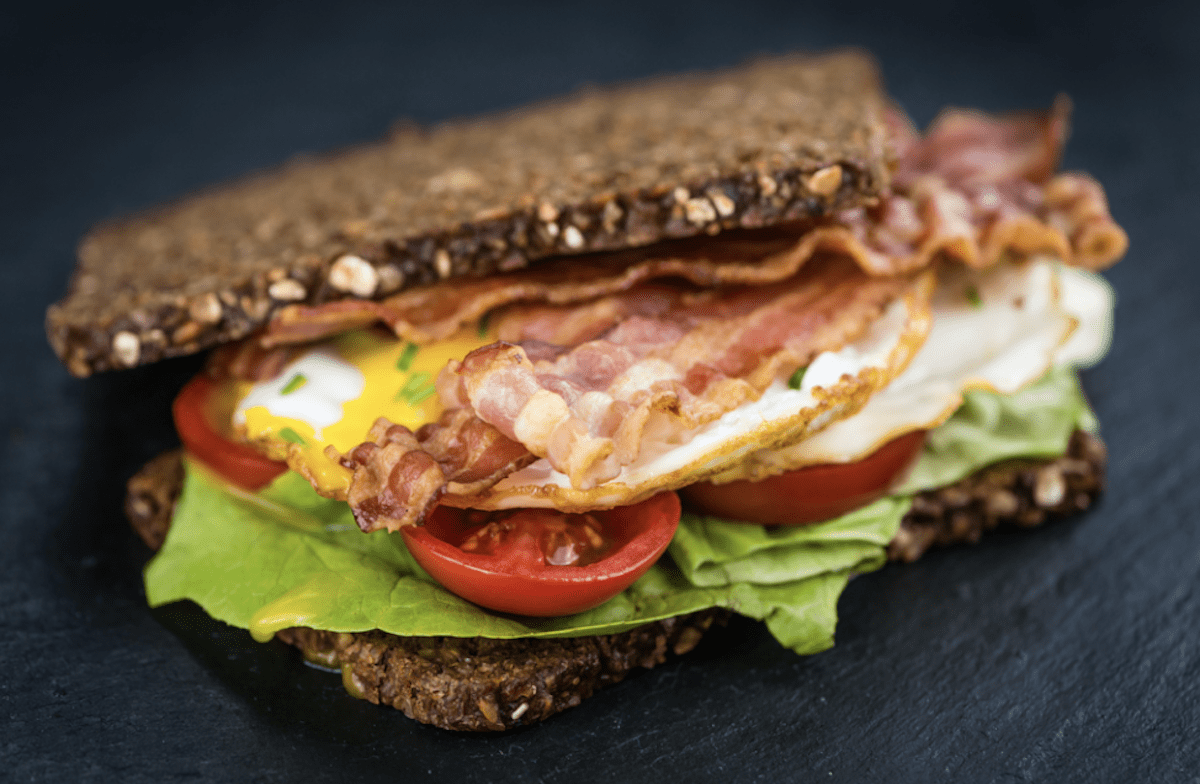 Ingredients
2 slices of bread, bagel, crusty roll, or pita
Butter, softened or olive oil for toasting bread and frying egg
1 or 2 whole eggs
A slice of cheddar, American, Swiss, Havarti, or other cheese
2 slices bacon, ham, or sausage, (skip or use veggies or avocado if you prefer)
1 or 2 slices of tomato
Lettuce, sprouts, or skip if you prefer
Mustard if you like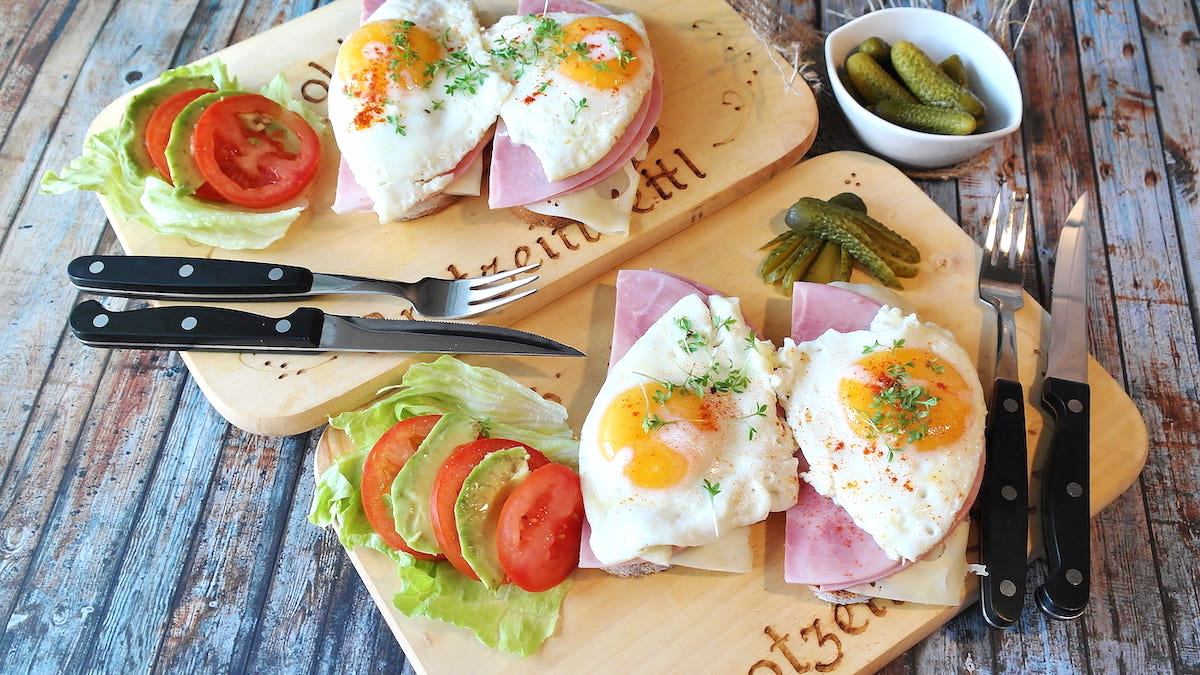 Directions
1. Heat a non-stick skillet on medium.
2. Cook bacon, sausage, ham, or other meat according to directions, if desired. Clean the skillet before using for bread and eggs.
3. Butter both slices of bread on one side, or if using bagel or roll, toast in a toaster or toaster oven if you want toasted.
4. Place bread butter side down in pan. Place a slice of cheese on one side of toast and toast until bread lightly golden brown and cheese is slightly melted.
5. Remove and set on a serving plate.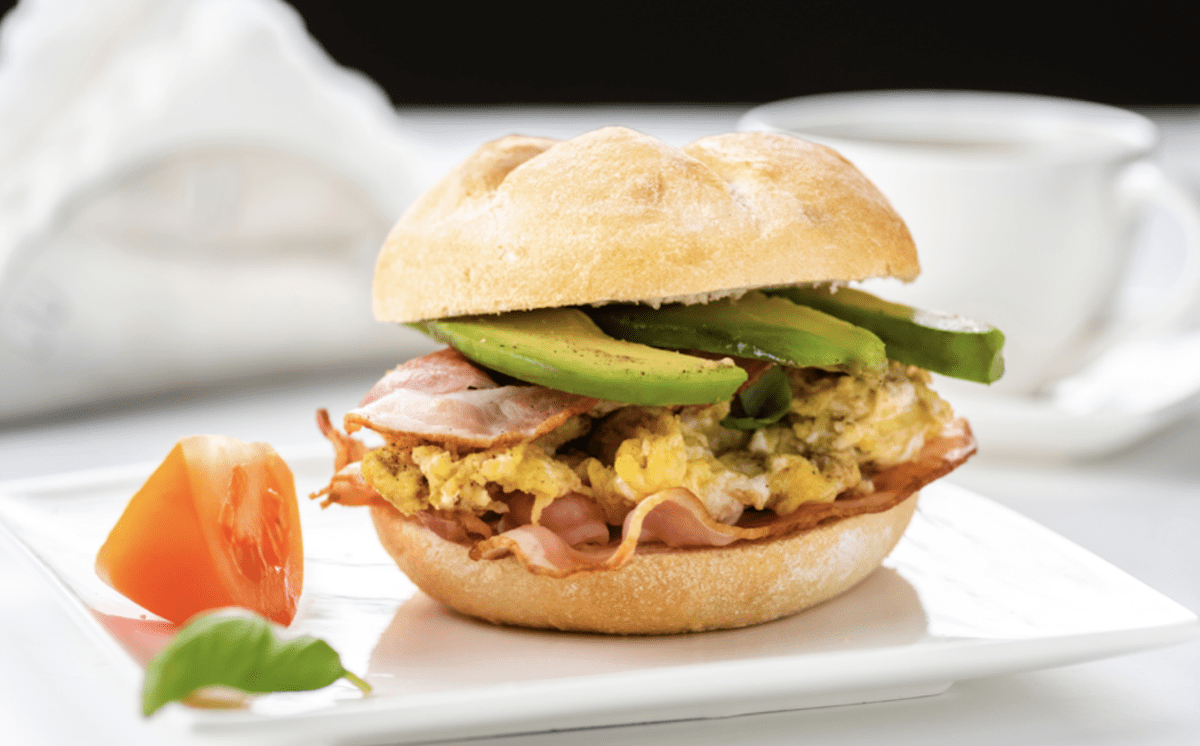 For A Fried Egg Sandwich
6. Add 1 Tablespoon of butter or olive oil to the skillet and reduce heat too medium-low.
7. When butter is melted or oil is hot, crack the egg on the counter, then hold over the skillet and spread two sides of the shell to let the egg yolk and white fall into the pan. Do this for two eggs if you are hungry.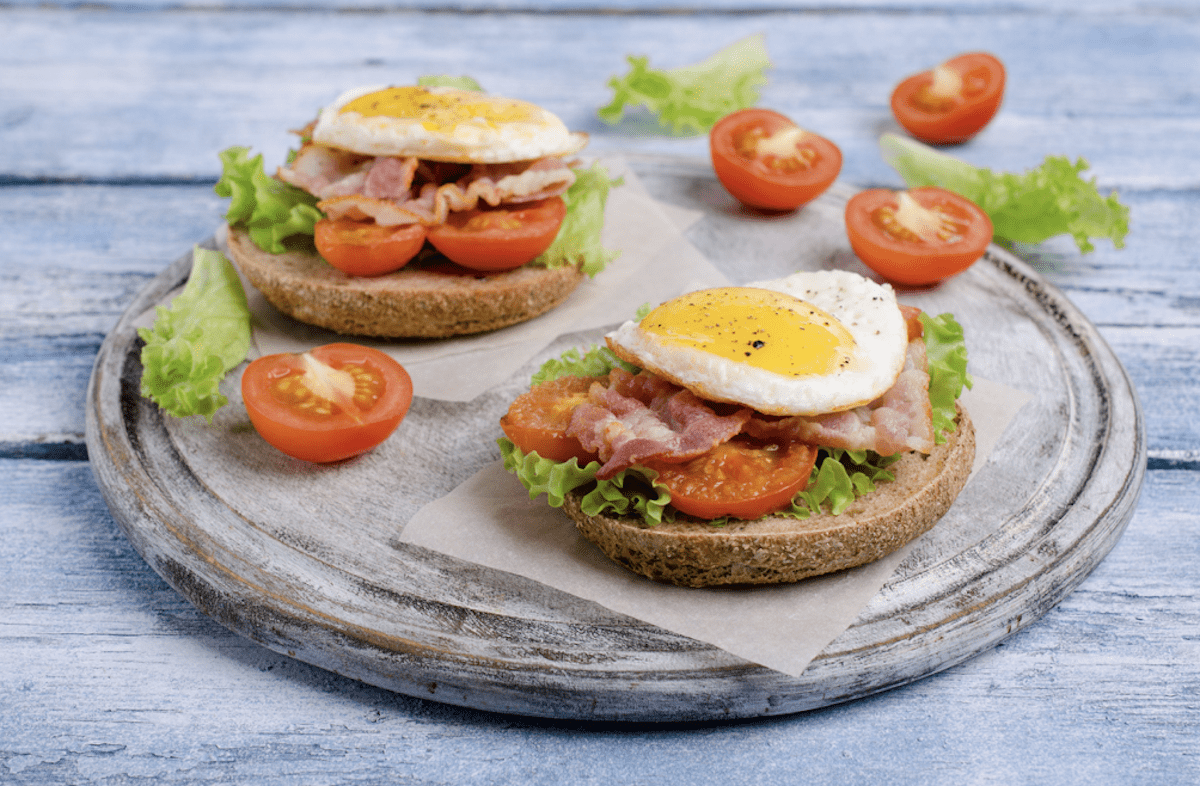 8. Heat the egg until the white becomes solid white and the clear white around the yolk is no longer clear. If you want your egg more done, you can also flip your egg and heat slightly on the other side for "over easy." If you prefer not to have a runny yolk, you can cook for a little longer to make it "over medium." Be sure to keep an eye on the yolk, which you will see change from a darker yellow to lighter yellow through the cooked egg white. The lighter the color, the more cooked the yolk is.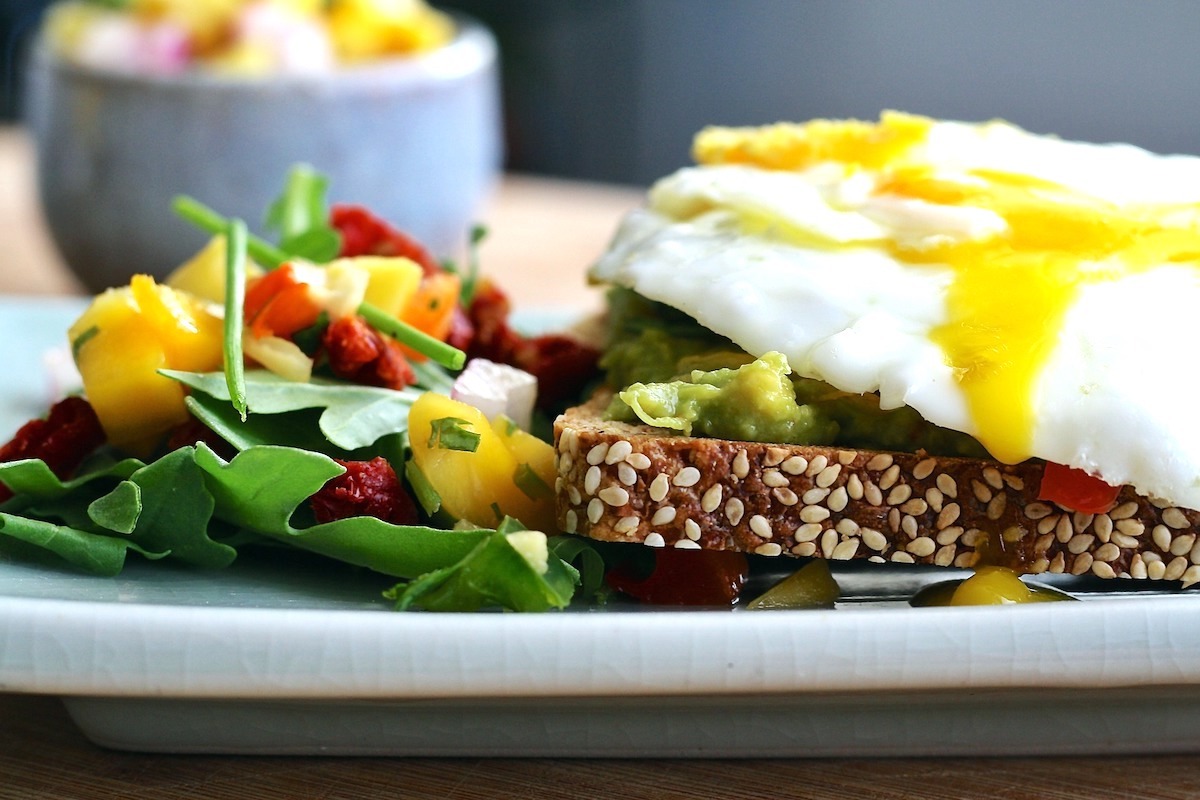 9. Use the spatula to place the egg on the slice of bread without the cheese.
10. Add tomato, lettuce, vegetables, avocado, mustard, or whatever you like on top of the egg.
11. Turn over the slice of bread with the cheese and gently top the sandwich, taking care not to break the yolk (it's more fun to do this when you bite in!)
12. Serve with your choice of sides, such as French fries, green salad, fruit salad, potato or tortilla chips.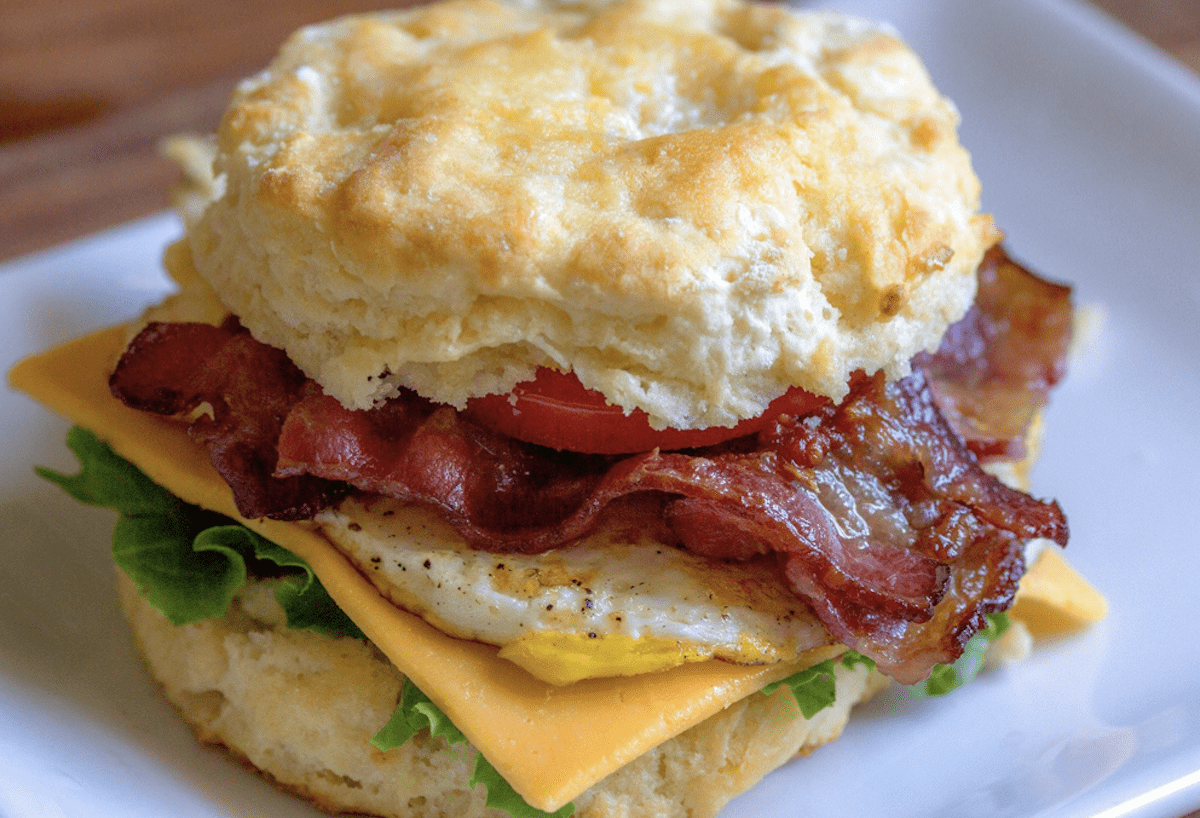 A Few Other Ideas
Now that you know exactly how to make a fabulous egg sandwich, you can try a few other options if you want. Here are some ideas.
Feel free to scramble the egg for a scrambled egg sandwich if you prefer.
Add some slices of smoked salmon and use cream cheese. Top with capers and chives.
Serve inside a pita pocket with lots of delicious grilled vegetables.
Use some peppery fresh arugula with shaved radishes, carrots, Parmesan cheese, and pickled beets on a rustic roll.
6. Make a garlic aioli with mayo, garlic, and lemon to use instead of mustard.
7. Add a slice of smoked turkey or fried chicken beneath your egg.
8.  Top with some homemade gravy and serve on a buttermilk biscuit.
9. Use an English muffin with Canadian bacon and cheese.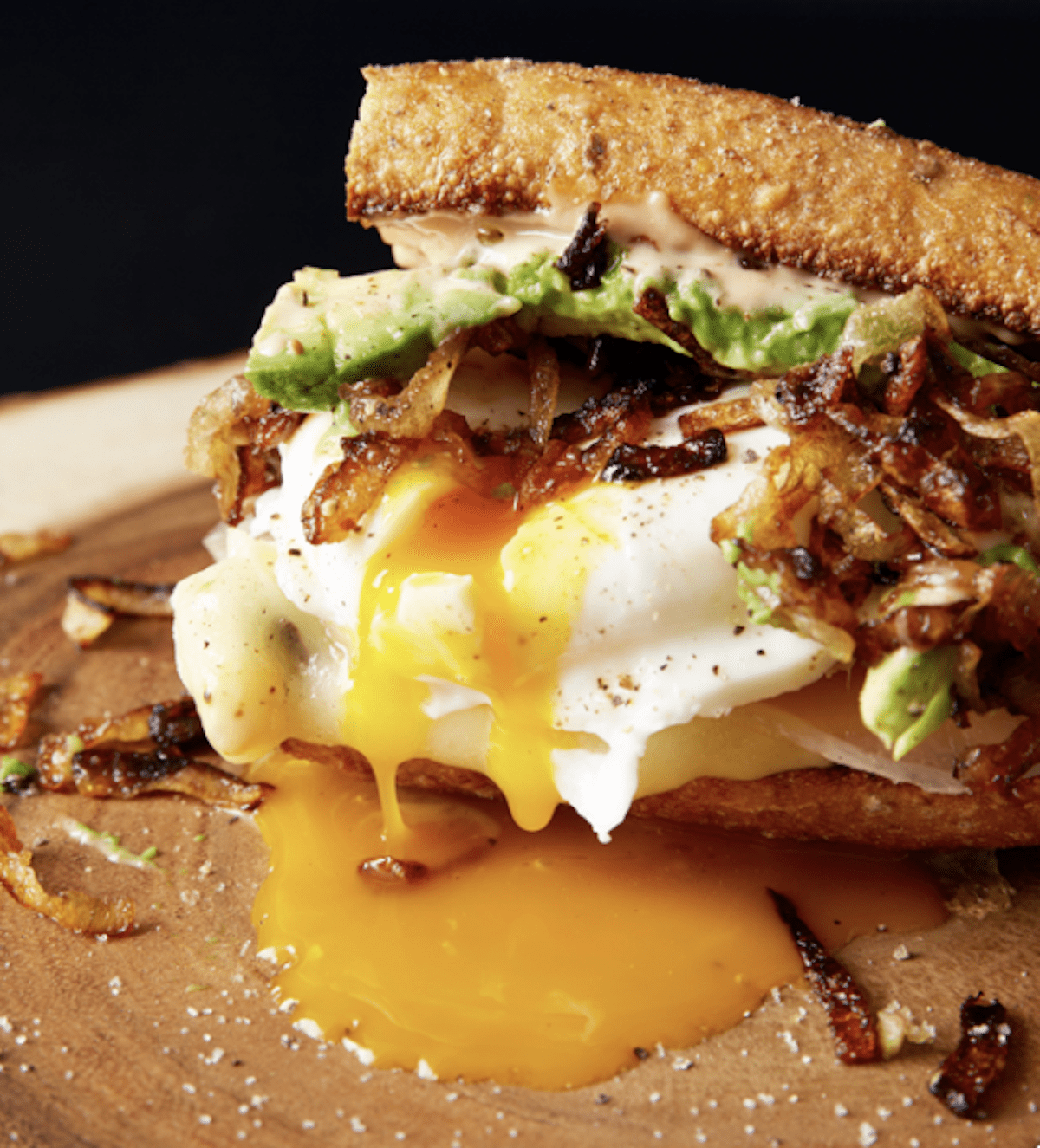 There are so many ways to make and enjoy your own ultimate egg sandwich. Let us know what you decide!
Pin to your favorite recipe boards on Pinterest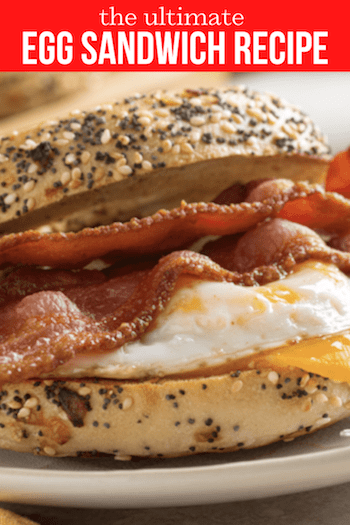 .