Zucchini Spaghetti
Veggie noodles like zucchini spaghetti are welcome any time of year. It's especially good and abundant in the summer months. You may even find a giant zucchini in your own garden.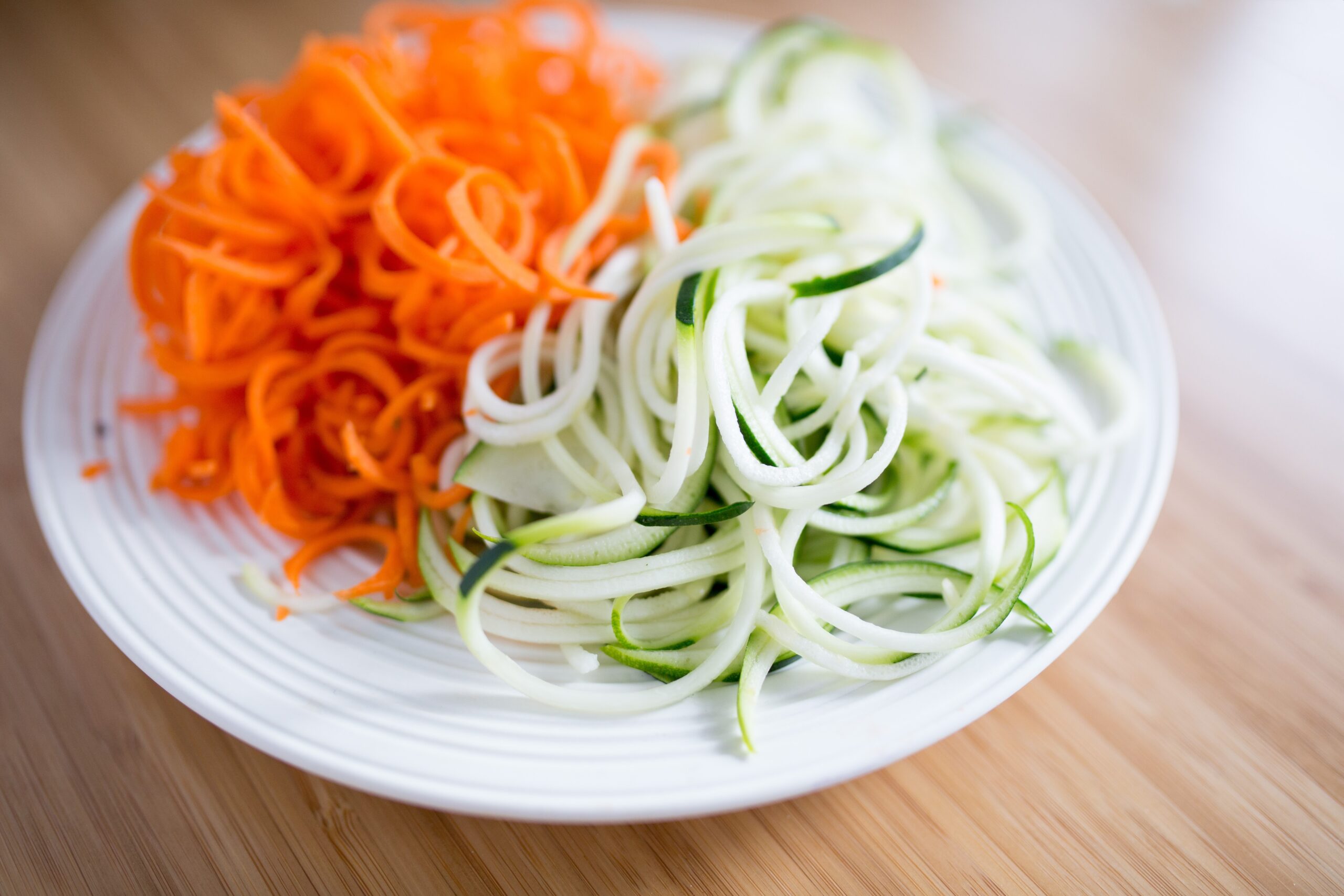 Flexibility Is Key
One of the best ways to get vitamins into a meal is through healthy vegetables. The good news is that preparing zucchini zoodles as they've been called is easy and can be prepared with just about any kind of sauce that your family enjoys. Making spaghetti with zucchini allows you to put some additional veggies and fiber in your diet. If you're looking for a really unique and delicious recipe also try our healthy zucchini bread, too.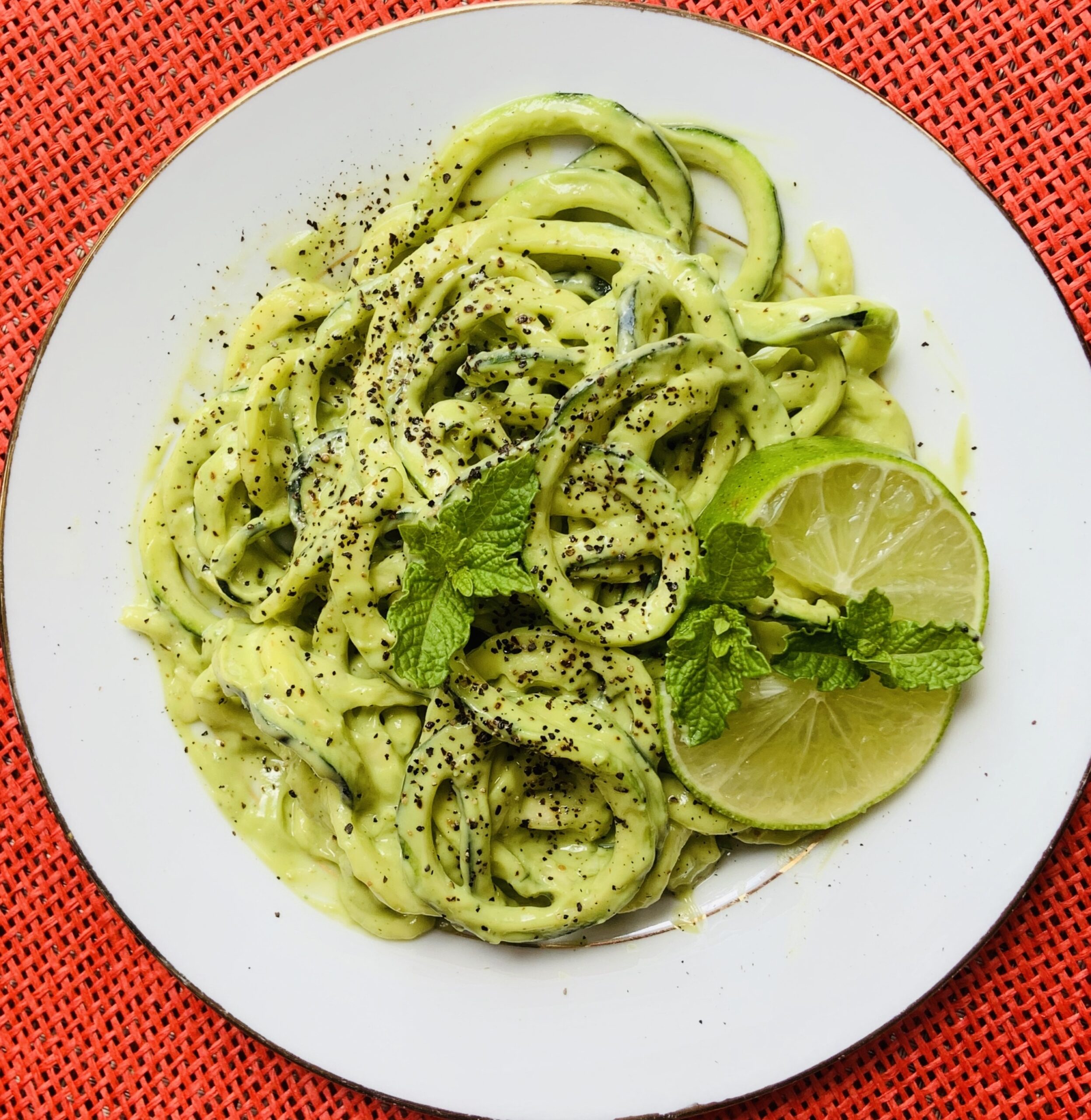 Veggie Noodles
Depending on what you have on hand, you can make delicious, nutritious veggie noodles like zucchini spaghetti, butternut squash fettuccini, or carrot or sweet potato linguine. We'll make our spaghetti with zucchini in our recipe because we happen to have squash in the fridge that needs to be used.
You can use a spiralizer if you have one, mandolin, julienne or plain vegetable peeler, or patience and a sharp knife. Cut your veggies into the shape and size you'd like or that you can easily manage. We'll give you the process and some ideas of how to make vegetable noodles into a filling meal, which can be adjusted to the tastes and the ingredients you have on hand.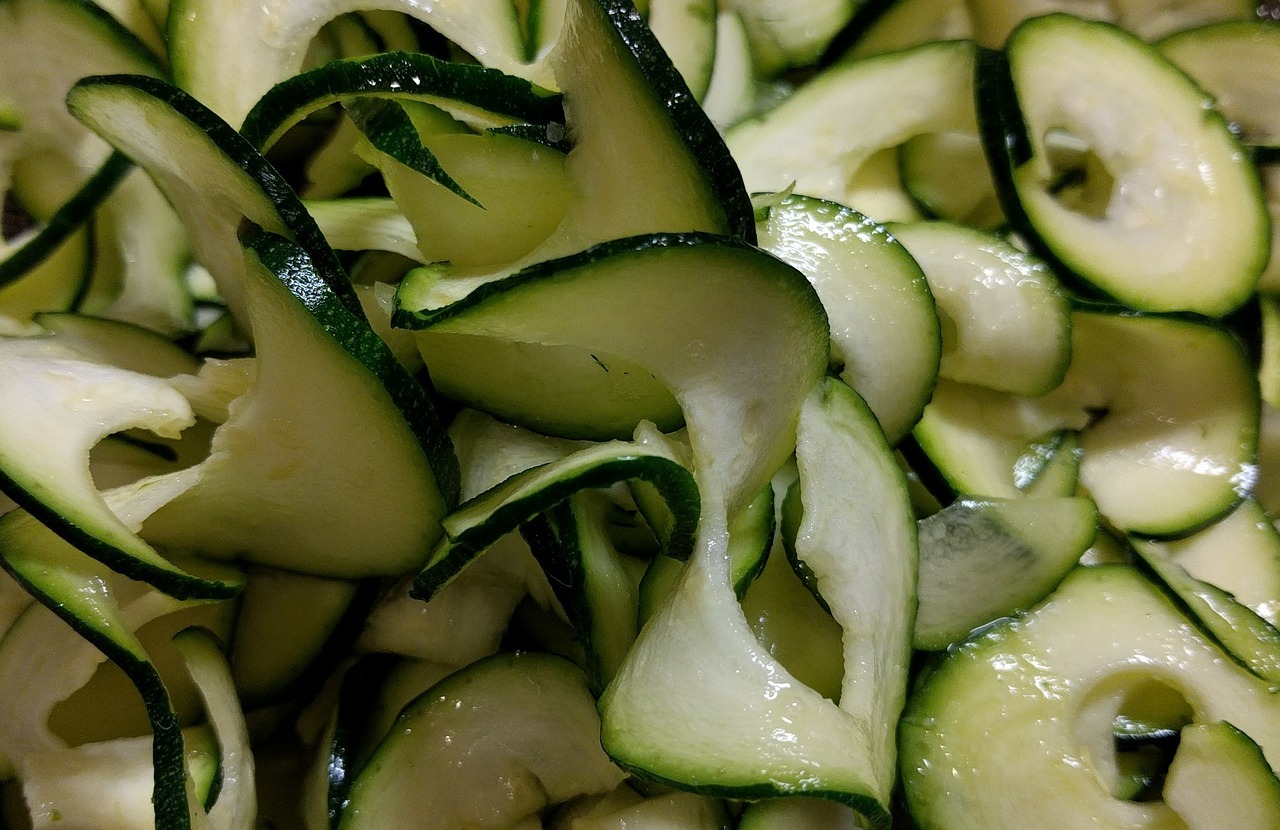 Also, if you don't have much in the way of fresh veggies or squash to use, you can mix in what you have with regular pasta to stretch it out and provide some texture. Remember, we're here to give you ideas. Go with what you have and what you enjoy, using our recipes as guidance and to spark some ideas of your own. Here's our version using the ingredients we have available.
Ingredients
1 large zucchini, julienned into long thin strips for veggie noodles
1/2 onion, cut in slices (you can use scallions, shallots, onions, or any color) If you don't have fresh onions you can use 1 teaspoon dried minced onion or 1/2 teaspoon onion powder
1 clove garlic, minced (if you don't have fresh garlic, you can use 1/4 teaspoon dried, minced, or powder instead)
1/2 lemon, juice, and grated peel (you can use any fresh citrus you like or 1 Tablespoon prepared citrus juice concentrate)
1 Tablespoon butter, unsalted
1 Tablespoon extra virgin olive oil
1/4 cup shredded Parmesan cheese
Fresh Italian parsley to garnish (or dried parsley, basil, or oregano)
Directions
1. Use mandolin, peeler, spiralizer, or knife to cut zucchini into thin strips and place in a colander to drain excess liquid, if any.
2. Place butter and olive oil into skillet and heat over medium until melted and sizzling.
3. Add lemon juice, stir in onions and cook to soften.
4. Put minced garlic in and stir to heat for 1 minute.
5. Add veggie strips and stir to coat. Let cook until veggie noodles are soft and cooked through.
6. Place vegetable noodles in a bowl and sprinkle with grated Parmesan cheese and grated lemon peel.
7. Toss and then place on serving plates.
8. Garnish with fresh Italian parsley or dried herbs. Serve immediately.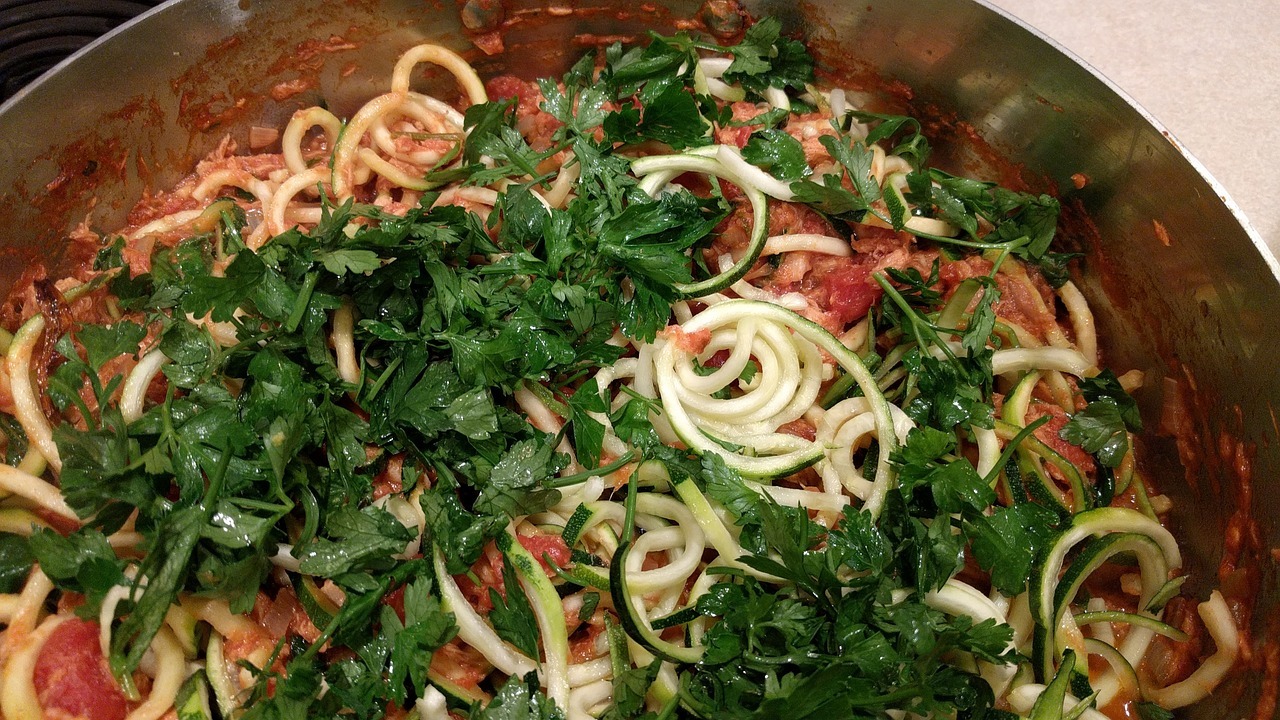 This zucchini spaghetti can become butternut fettuccini, carrot linguine, or any other vegetable noodle.  You can use your imagination to make a delicious tomato-based sauce or creamy lime sauce. You can even use them cold and sprinkle them with fruit or raw veggies and a hard-boiled egg. Add some roasted chicken or shrimp. The choice is up to you. Serve with a little garlic toast if you like. Best of all, it can all be done with a little planning in around 15 minutes or less.
We hope you enjoy this recipe. Let us know what spin you put on the recipe to make it your own.
                                             Pin to your Pantry Cooking board on Pinterest