Carne de Porco à Alentejana is a traditional Portuguese Pork and Clams dish originating in the Alentejo region.  It was one of the first dishes we tried when we arrived in Portugal, and we have been enjoying it in many places across the country.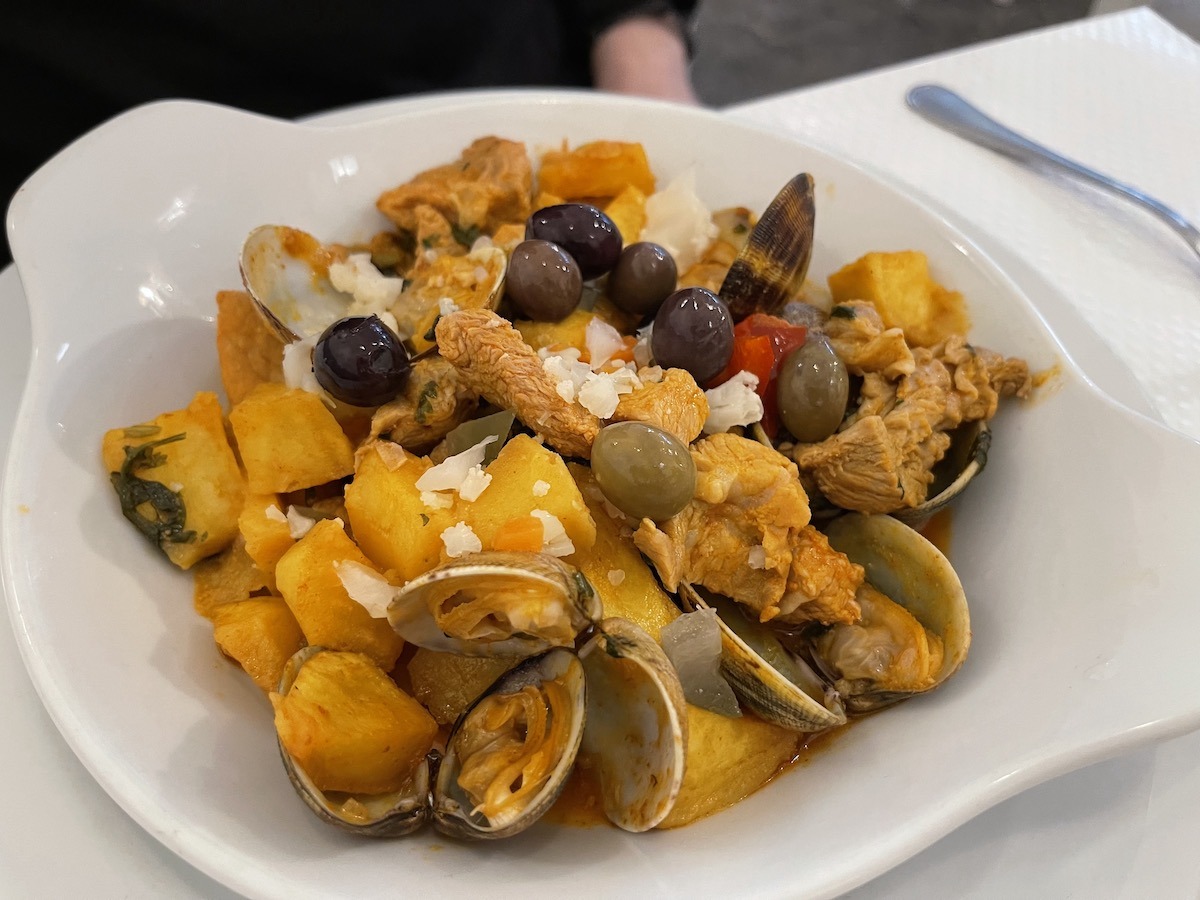 What Is Carne De Porco Alentejana?
The name Carne de Porco Alentejana means that it is a dish of pork meat prepared in the style of Alentejo. We like to call it the Portuguese answer to surf and turf because of its unique combination of meat and seafood. In this case, carne de porco (the pork meat) is paired with sweet tiny littleneck clams. The combination might seem to be a strange one, but in reality, the subtle flavors pair very well and add depth to the rich flavorful sauce laced with pickled vegetables. Typically served with roasted potatoes or French fries, this dish is a winner every time.
A Recipe You Can Try At Home!
Because Portuguese restaurants are not readily available in many places, we thought it would be fun to recreate this typical dish at home. While there are a few steps to making this classic dish of Portuguese cuisine, we've made a straightforward recipe so that you can try making Carne de Porco Alentejana for yourself. Once you get a taste you'll see why it's so popular.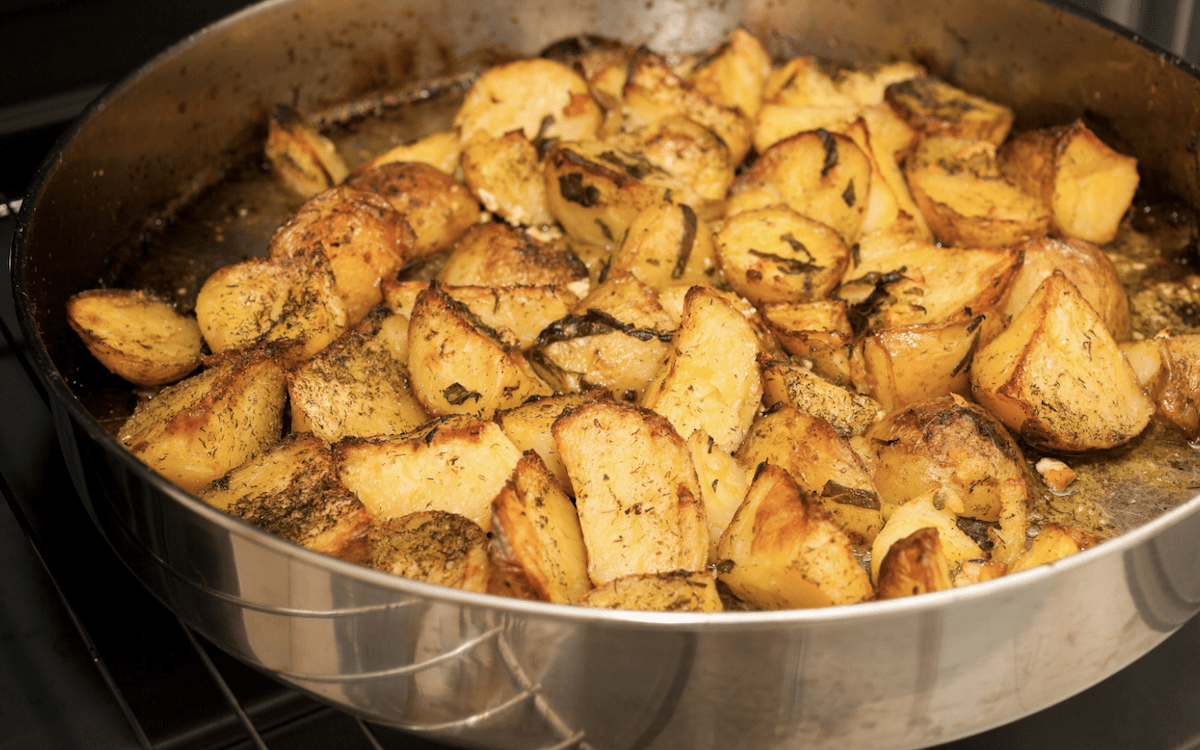 Carne De Porco Alentejana
Serves 4
Ingredients
For The Marinade
1 tsp mashed garlic or garlic paste
1/8 tsp salt
1 tsp paprika
1 Tbsp extra virgin olive oil
1/8 tsp black pepper
¼ cup white wine vinegar
1 ½ cups white wine
2 bay leaves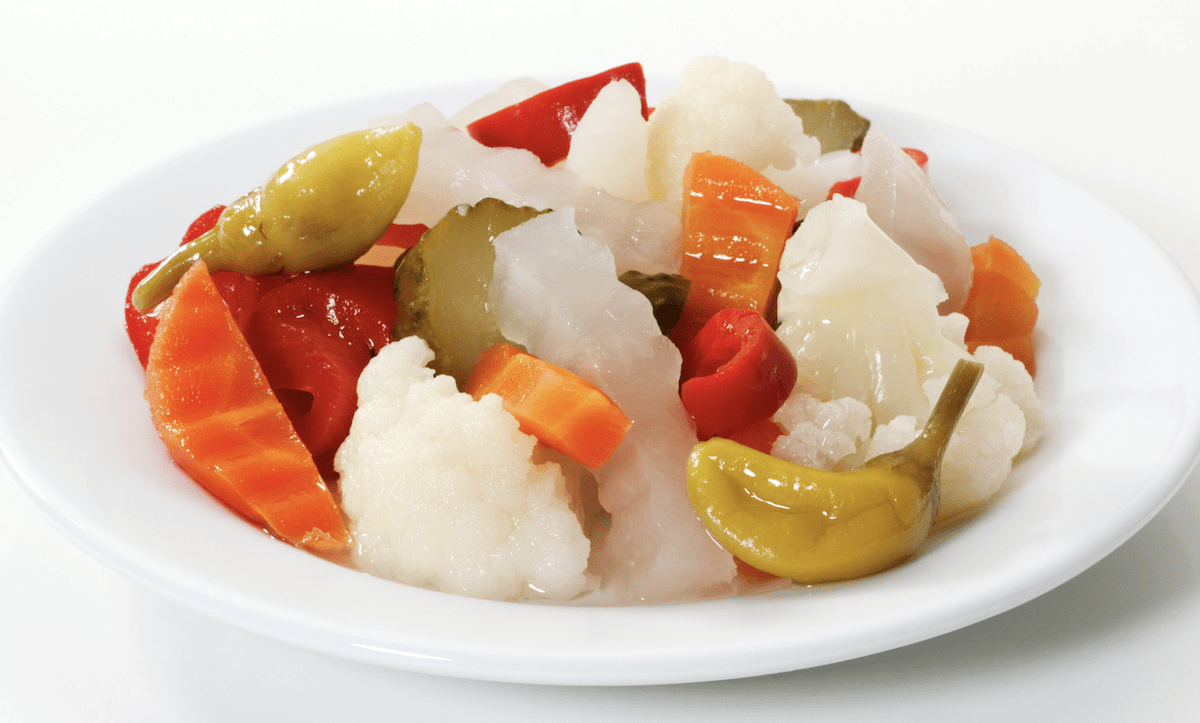 For The Carne De Porco Alentejana
2 Tbsp tomato paste
3 large garlic cloves, minced
2 ripe tomatoes, diced
large onion, chopped
1 ½ pounds boneless pork loin, cubed
3 Tbsp extra virgin olive oil (for cooking pork)
1 pound littleneck clams, scrubbed and clean
1 ½ pound gold potatoes cut into chunks or French fries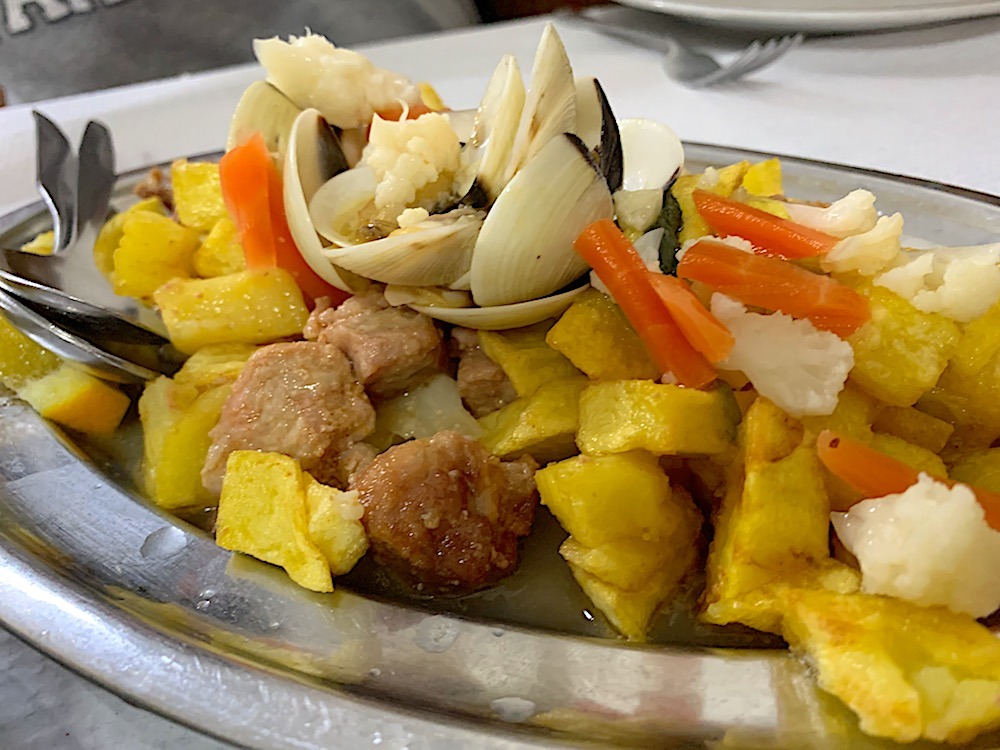 For The Potatoes
water for boiling
1-2 Tbsp extra virgin olive oil (for cooking potatoes)
Salt, pepper, herbs, spices to taste
To Finish
black olives, chopped cilantro, pickled vegetables (giardiniera), lemon wedges for garnish
Directions
Marinate The Pork
1. In a large bowl combine mashed garlic or garlic paste, paprika, olive oil, salt, and pepper into a paste.
2. Add cubed pork and massage paste into the meat.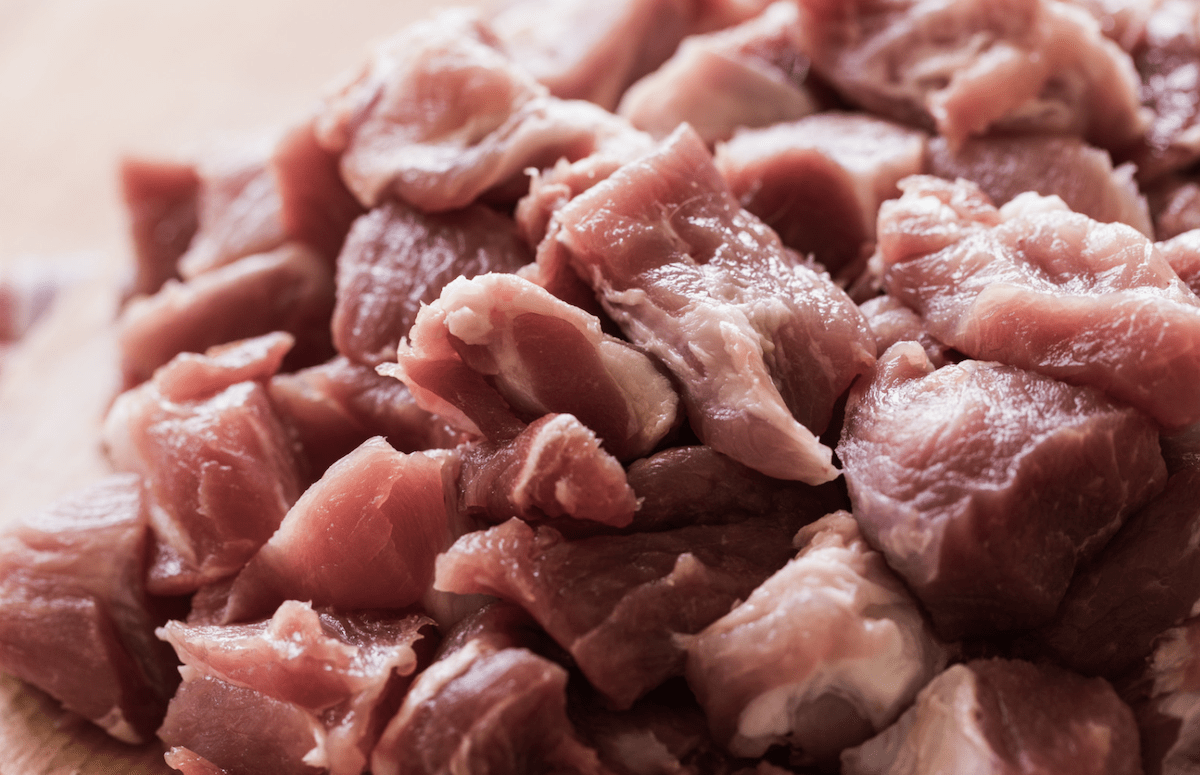 3. Add vinegar, bay leaves, and wine to the bowl and toss the meat until it is completely coated.
4. Cover the bowl with plastic wrap and let marinate in the refrigerator for 4 to 6 hours, stirring occasionally.
5. When marinated, remove the pork cubes and dry them off with paper towels.
6. Set aside the extra marinade for use later, discarding the bay leaves.
Cook The Pork
7. Heat 3 Tbsp of olive oil in a deep pan or large heavy skillet over medium-high heat.
8. Place the pork in the pan to cook through and brown on all sides. When fully cooked, put the pork into a separate bowl.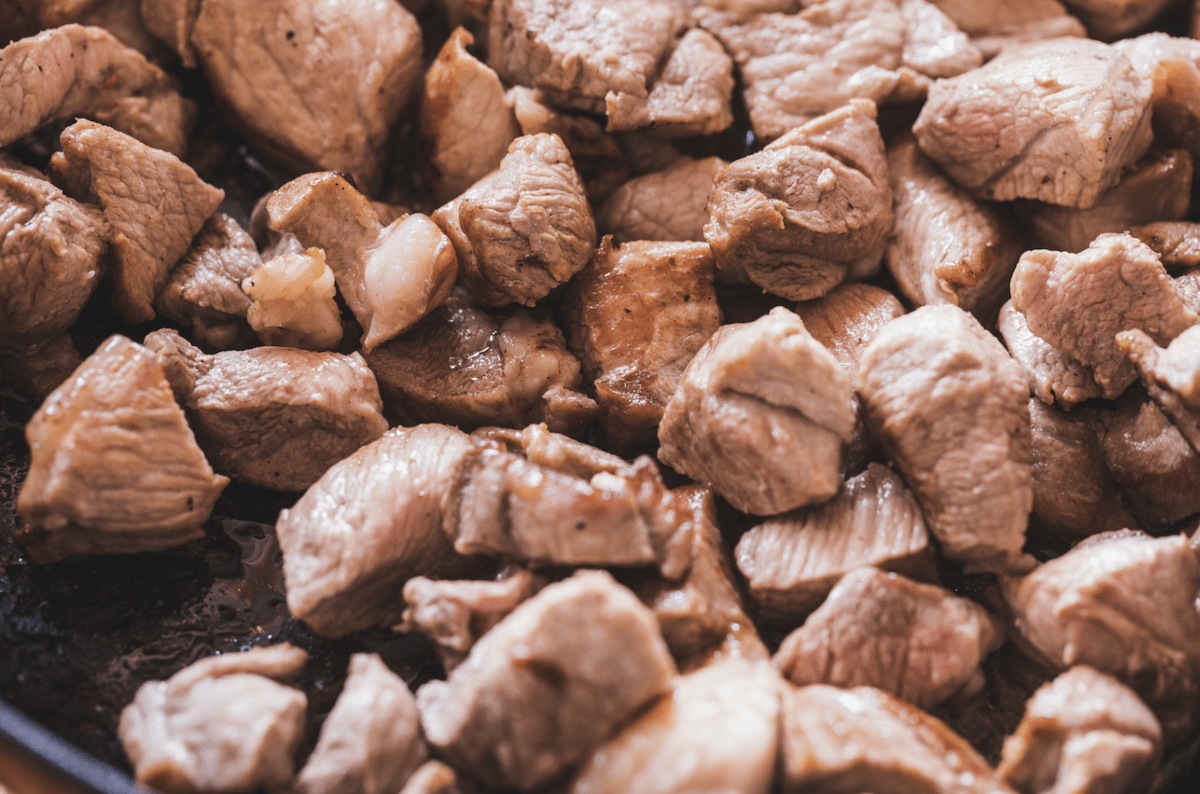 9. Reduce the heat to medium-low and add the reserved marinade, tomato paste, minced garlic, and chopped onion to the pan, scraping up any crispy bits from the bottom, and stir together. Cook to integrate the flavors for about 10 minutes.
10. Add the cooked pork cubes back into the pan, reduce heat to low, cover with a lid, and simmer lightly for 1 to 1½ hours until the pork is fork-tender. During the last 30 minutes, turn the oven on to 425 F/ 220 C.
The Potatoes
11. Once you have the oven heating, fill a large pot with water and heat on high to a boil. When the water is boiling, add potato chunks or fries and cook for 5-6 minutes, until slightly tender but still firm inside when poked with a fork. Be sure not to overcook the potatoes or they will be limp or fall apart.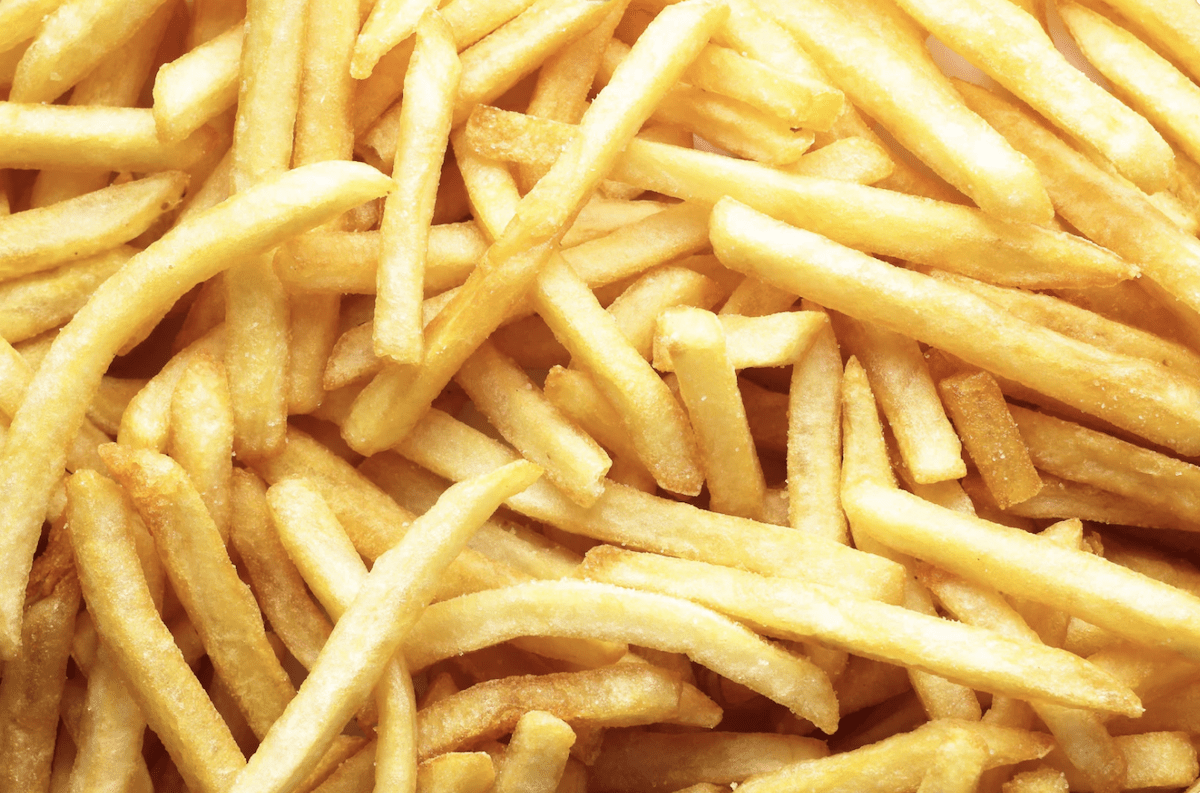 12. When the potatoes are ready, pour them into a colander and run cold water over them to cool then drain completely. Dry the potatoes with paper towels to be sure to remove all of the water and place them in a large bowl.
13. Add 1-2 Tbsp of olive oil to the potatoes. Mix to coat the potatoes.
14. Place potatoes on a large baking sheet or jelly roll pan, being sure to keep them separated and only in one layer. If necessary, you can cook in batches. Bake at 425 for 20-30 minutes, then flip to ensure crisping on both sides and cook for another 10 to 15 minutes. You may need to adjust the timing depending upon your oven, so check on your potatoes to keep them from burning. If you like you can add some herbs such as cilantro or parsley or spices such as garlic, paprika, and pepper toward the end of cooking the potatoes.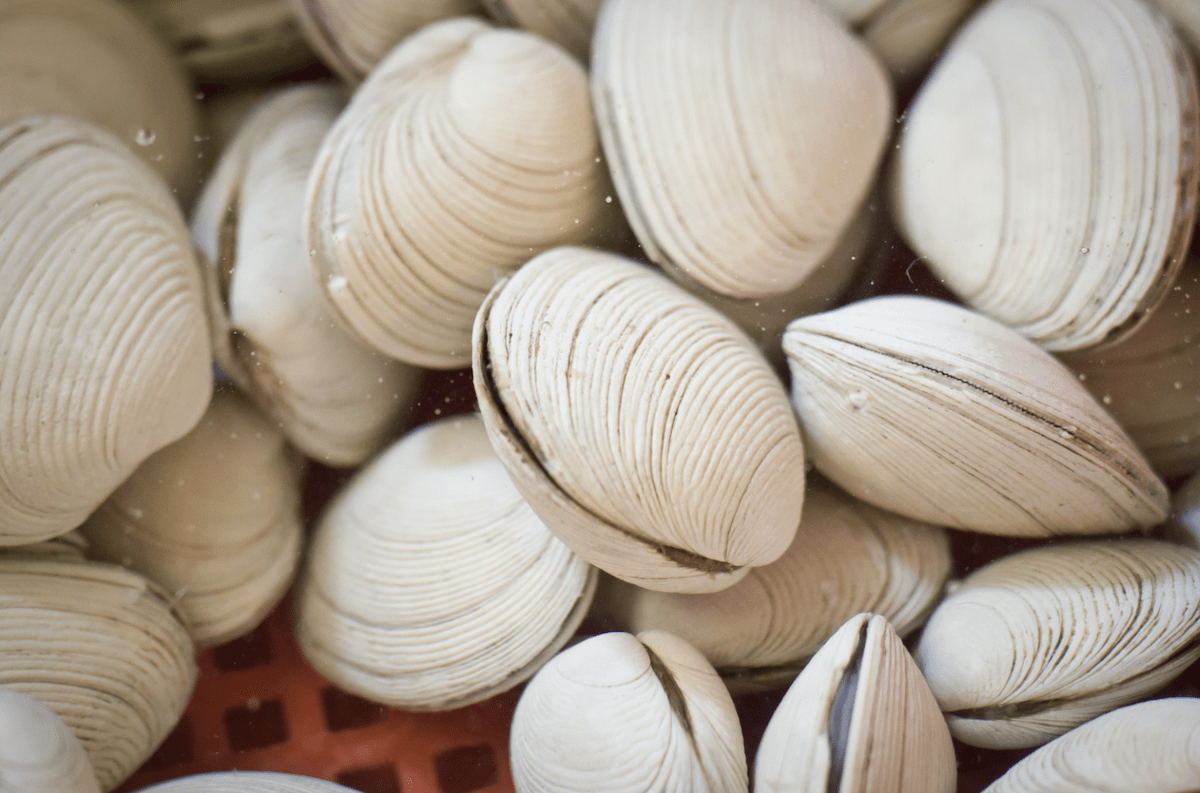 NOTE: You will want to work your timing so that the potatoes are cooking at the same time as the pork is finishing up. It takes about 45 minutes to boil and roast the potatoes, so be sure that they are in the oven when you're steaming the clams. Alternatively, you can boil and then roast potato chunks in 1-2 Tbsp of olive oil in a skillet on the stove, which should take about 20 minutes.
Add The Clams
15. When the pork is tender, increase the heat to medium-low, open the lid, and add the cleaned clams. Spread them evenly around the top of the pork mixture and return the cover to the pan and simmer/steam for 20-30 minutes until the clam shells open up.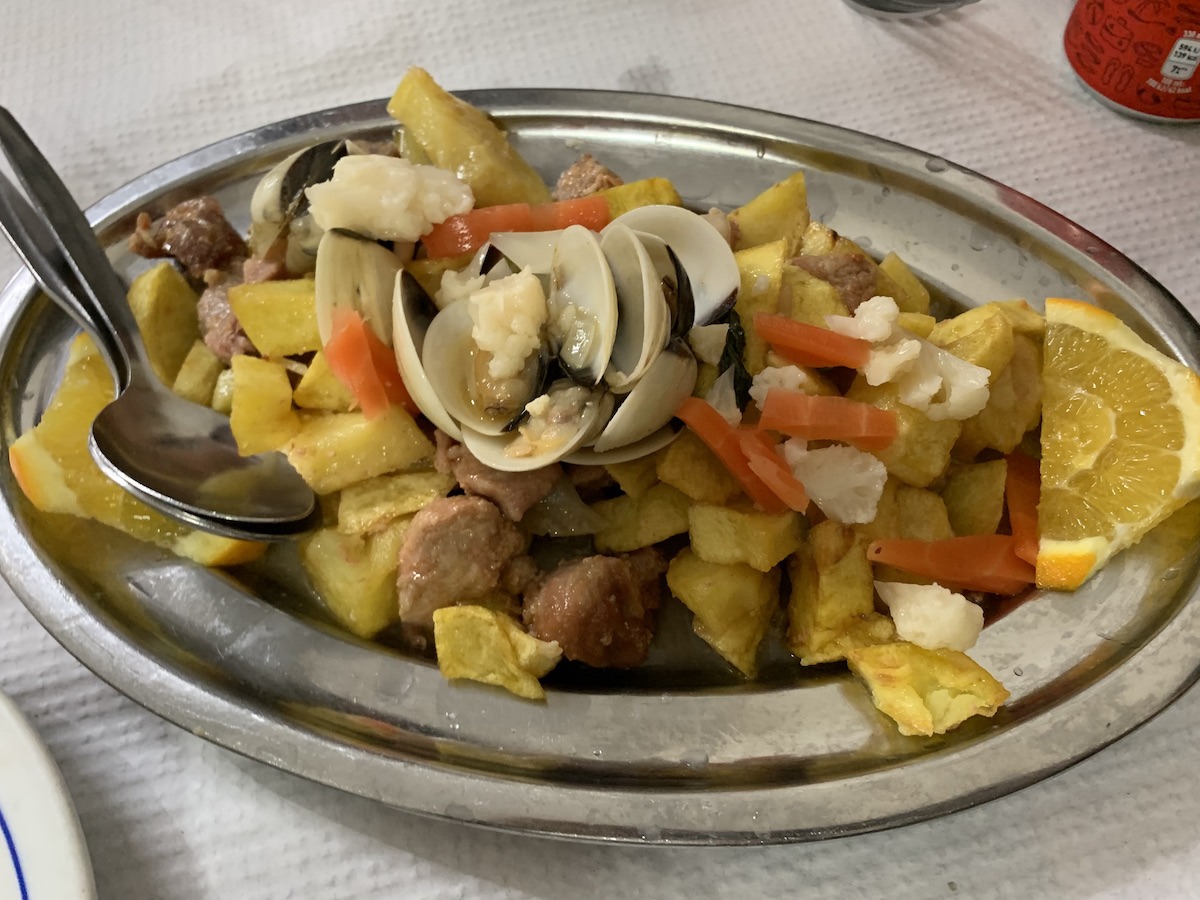 To Serve  Carne de Porco Alentejana
Put potatoes on the bottom of a large serving platter or dish. Pour pork, clams, and sauce over the center of the potatoes. Top off with a few tablespoons of giardiniera and add some black olives. Finish with a sprinkle of chopped fresh cilantro or parsley and place a few lemon wedges around the edge of the platter.
Carne de Porco Alentejana goes quite well with a green salad and some warm crusty bread to soak up the delicious sauce.
Check out these other yummy Portuguese recipes
Pin For Later