Pumpkin Facts and Easy Pumpkin Soup Recipe
One of our favorite fall ingredients is that noble orange squash, the versatile pumpkin. Here are some pumpkin facts and an easy soup recipe that will make you smile. Did you know that some countries, like Ireland, don't actually eat pumpkins, they just use them for decorations or making Jack-o-Lanterns?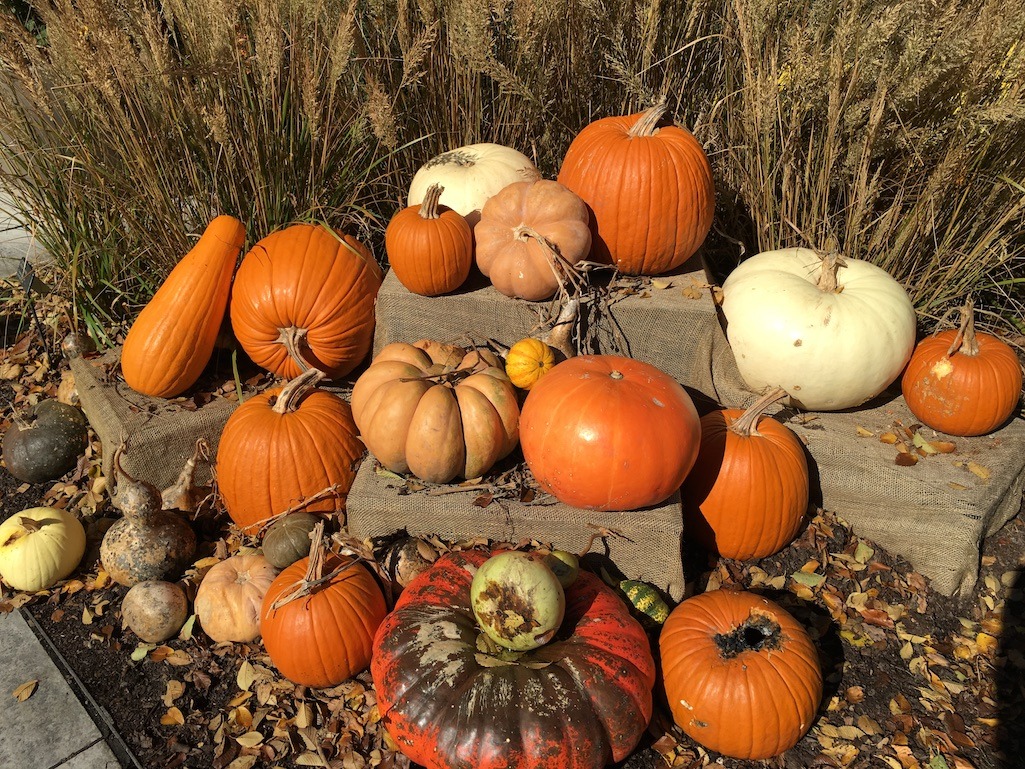 Pumpkins contain lots of potassium, Vitamin A, and fiber. The flesh can be used in a great variety of recipes, both savory and sweet. Even pumpkin flowers can be stuffed, baked, and served as a delicious, light dish. Recipes and uses are as varied as soufflés, pies, fritters, puddings, and, one of our favorites, pumpkin soup.
Pumpkin soup is often cream-based, but can also be made with chunks of pumpkin or in our favorite version, smooth but with a broth base. This tummy-warming soup is perfect for lunch on a cold day or as a starter that won't weigh you down.
Easy Pumpkin Soup Recipe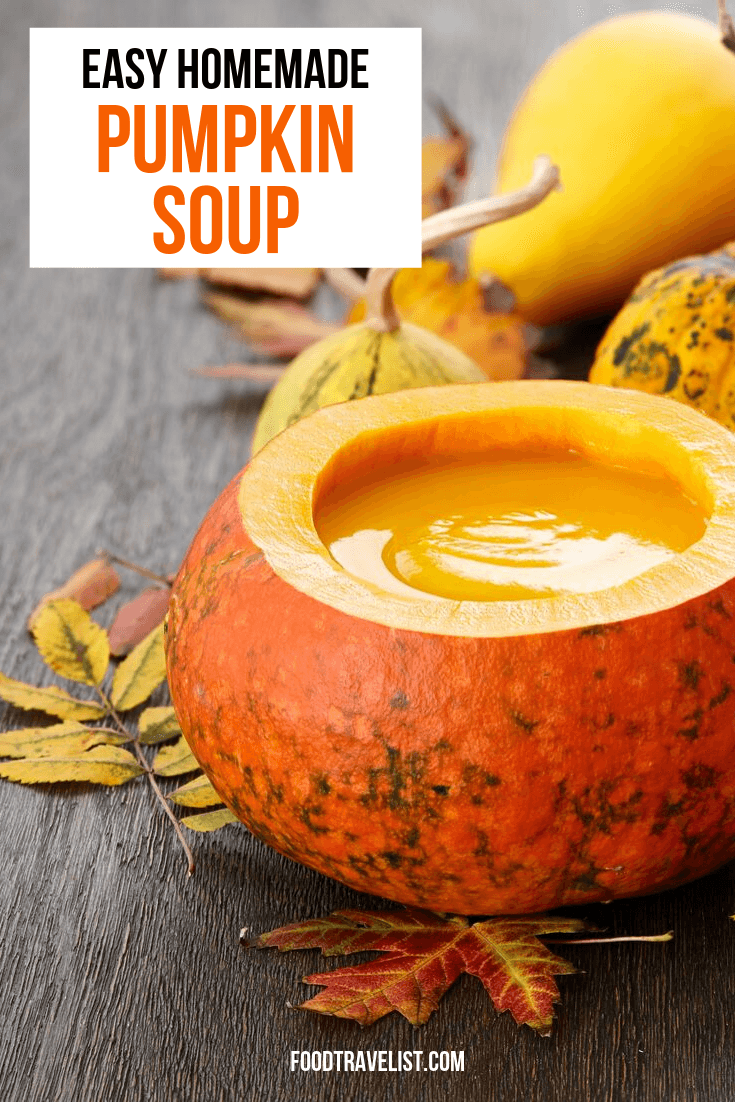 Ingredients
1 medium onion, chopped
1 stick butter
3 cloves chopped fresh garlic (or to taste)
1 sugar pumpkin, cleaned, peeled, and cubed (about 6 cups)
7-8 cups chicken stock (low sodium, low fat)
1/2 teaspoon ground thyme
1/4 teaspoon ground sage
salt & pepper to taste
nutmeg & fresh Italian Parsley for garnish (optional)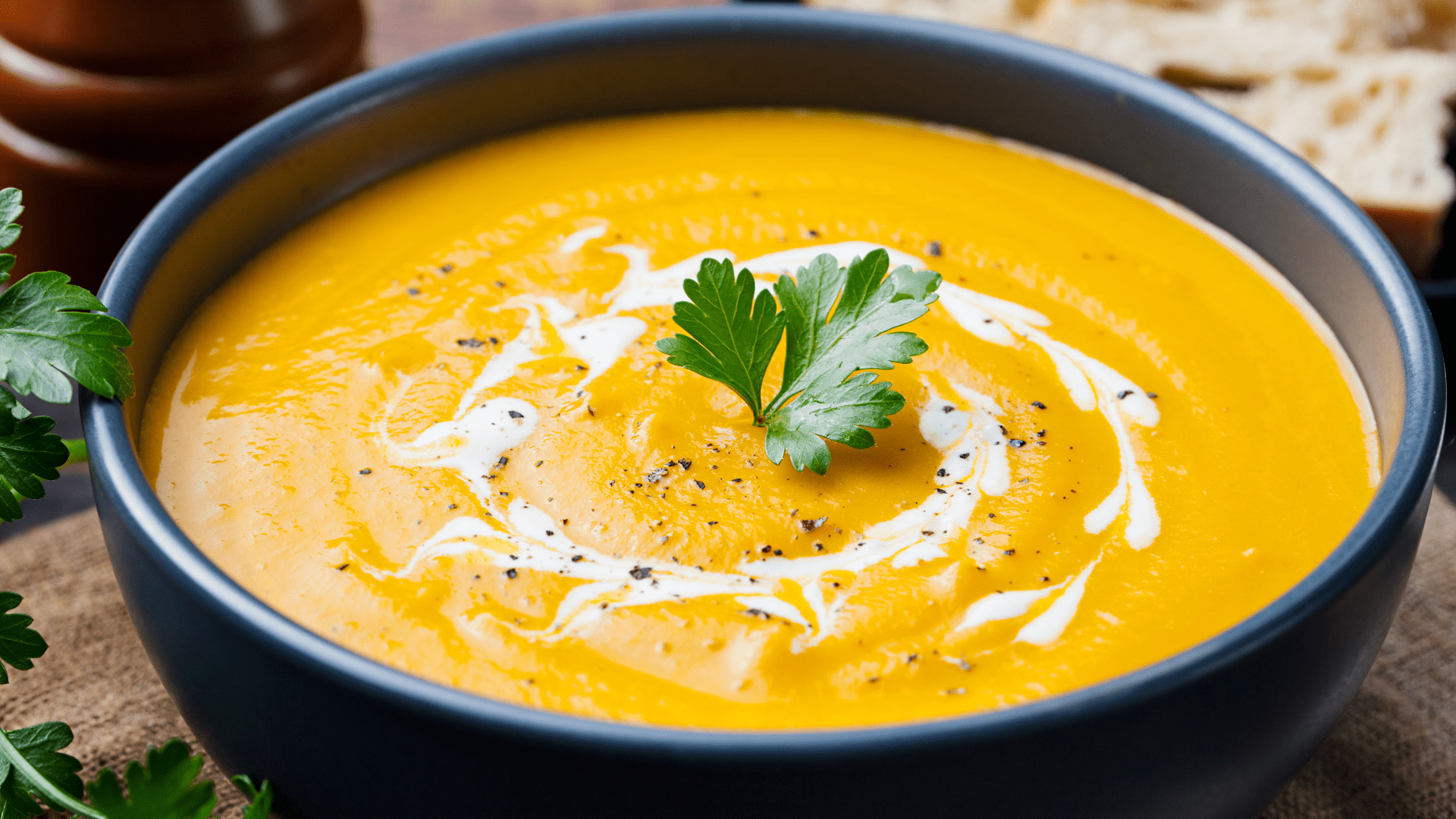 Directions
1. Melt butter in a skillet on medium heat. Add the onions and cook until clear. Add the garlic and cook a minute or two until fragrant.
2. Pour butter, onions, and garlic into the slow cooker and add thyme and sage and chicken stock.
4. Stir to be sure all ingredients are well mixed.
5. Heat in a slow cooker on low for about 8 hours, high for about 4 hours until pumpkin is totally soft.
6. Pour into blender small batches or use an immersion blender until all ingredients are blended smooth. Salt and pepper to taste
To serve, pour into soup bowls, sprinkle with nutmeg, and top with a sprig of fresh parsley.
NOTE: If you like a more creamy soup, you may add some heavy cream to the soup after blended or drizzle in the bowl.
THE QUICK BITE: Pumpkin is a delicious and versatile ingredient and great for an easy soup.