We're always on the lookout for some tasty snacks and yummy appetizers that won't break the carbohydrate bank. We've got some keto-friendly snacks and low carb appetizers that you can make in a minute. Literally a minute.
Our Secret Weapon
To bring these tasty keto appetizers and snacks to reality in short order, we confess that we have a secret weapon. Folios Cheese Wraps come ready to use in three different flavors – Cheddar, Parmesan, and Jarlsberg. If you can turn on a microwave oven, you can make a whole bunch of low carb snacks, including some of our favorites. We'll give you just a few ideas for inspiration. But really, you can use whatever you have on hand or buy some of your favorite ingredients. Use your imagination to combine the flavors in fun new ways.
Low Carb Snacks
If you're on a Keto eating plan or just looking for low carb snacks, Folios Cheese Wraps are a fantastic help. They're round disks of cheese on a piece of parchment paper that can go right into the microwave. From seconds to melt to a minute to crisp, you can make the texture you choose. We've even used them without cooking for a low carb wrapper instead of a tortilla. When crisped they make great bowls for everything from Caesar salad to chili. You truly are only limited by your imagination.
Easy Keto Appetizers
To warm up your taste buds, we've got a few ideas to share with you about how to make some super easy appetizers using Folios Cheese Wraps. They offer the chance to make your ingredients shine by giving you the perfect canvas as a backdrop for your masterpiece. You can also create tasty snacks in just about any cuisine like Italian, Asian, Indian, Mediterranean, Mexican, or good old American. Whatever you want – it's really up to you.
Some Ideas In A Minute
So here are a few ideas to inspire you to use the Folios cheese wraps for your next appetizing creations. We had fun nibbling on ours and we hope you'll let us know about what you've created with these tasty kitchen essential helpers.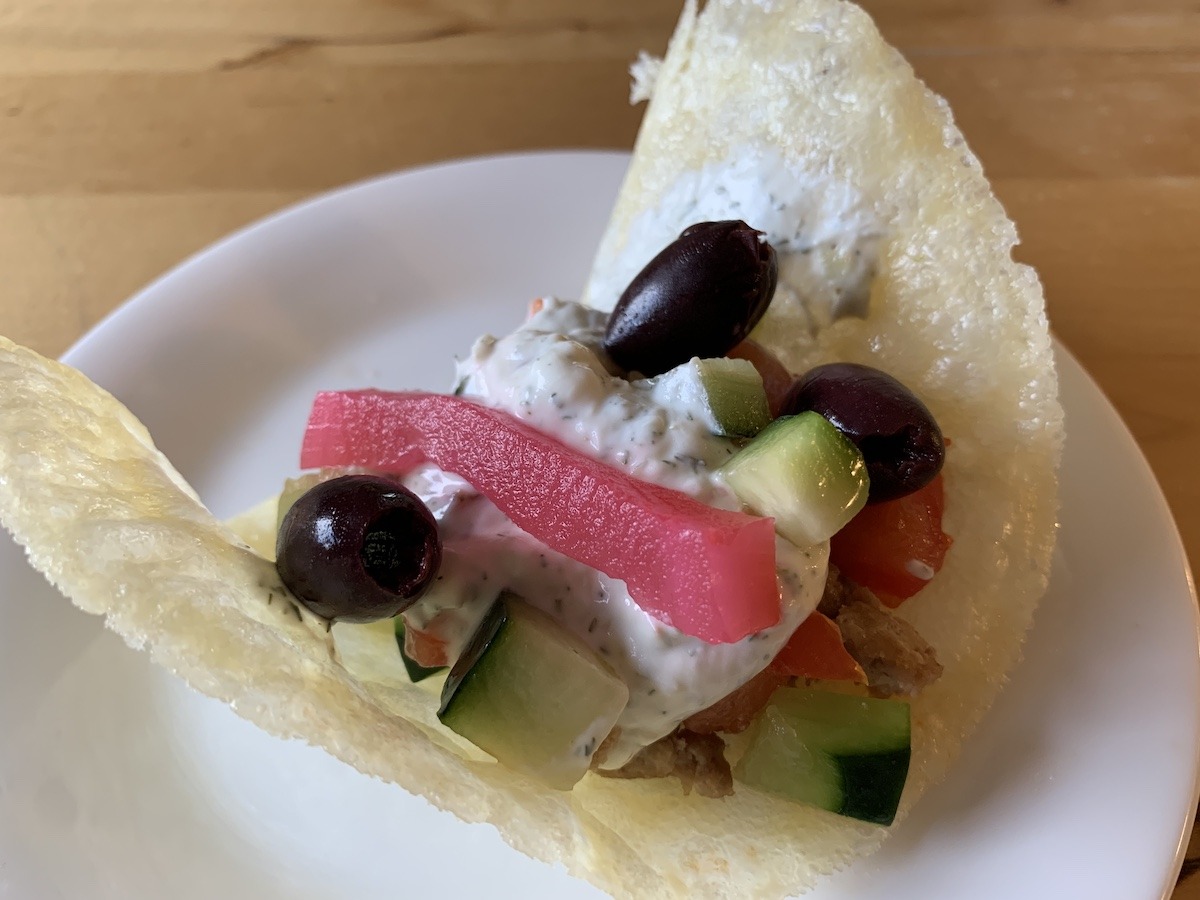 This delicious nibble combines Kalamata olives, cucumber, tomato, tzatziki sauce, pickled turnip, and whatever other Mediterranean flavors you'd like to add. Include some ground meat spiced with oregano, or grilled fish with dill, feta cheese, hummus, or other items you like. We served this on crisped parmesan Folios Cheese Wraps cut in half.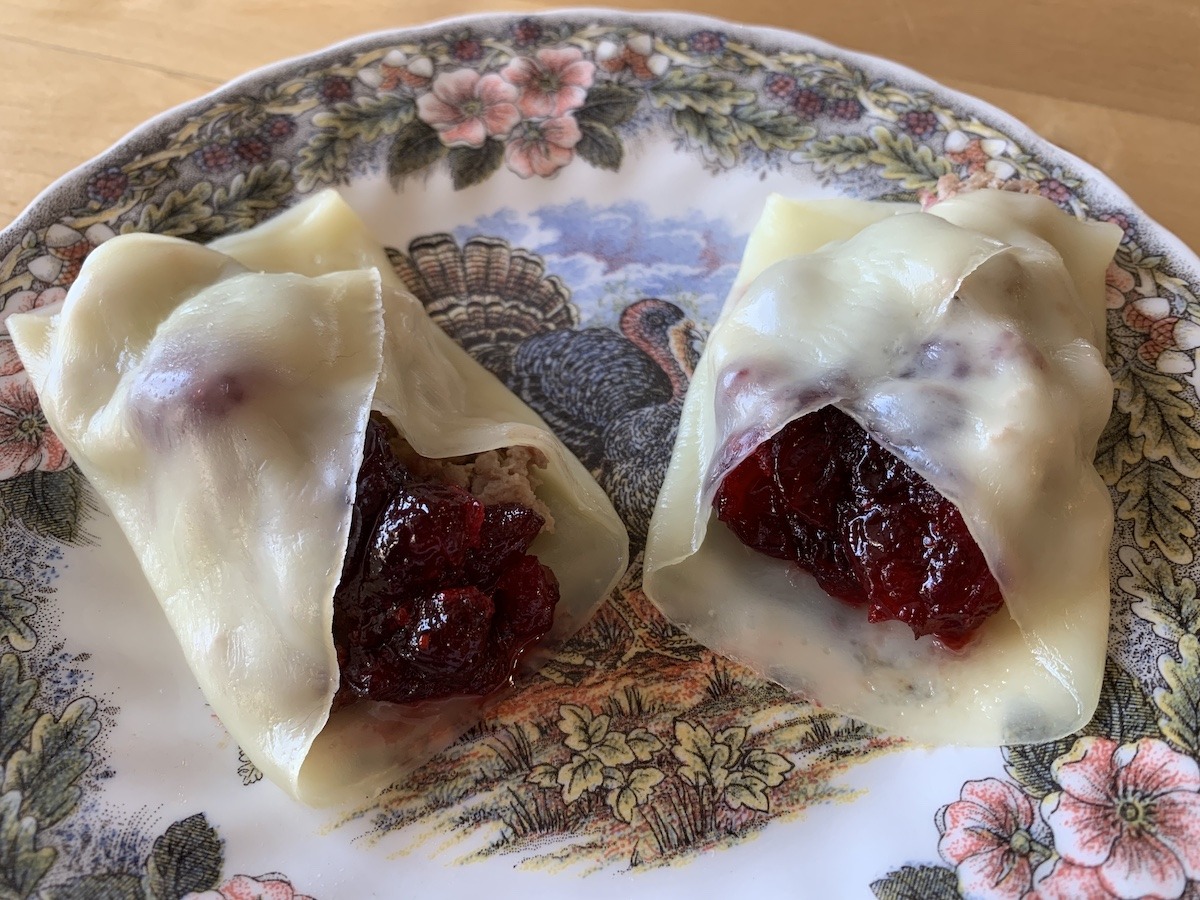 Whether you have some Thanksgiving dinner leftovers or just love the low-carb value of turkey, you can make a miniature version of your favorite flavors. To make keto-friendly snacks, use Jarlsberg cheese wraps, and fill with turkey, green beans, Brussels sprouts, your other favorite veggies. If you want a little indulgence, add some sweet potatoes or a dab of cranberry sauce.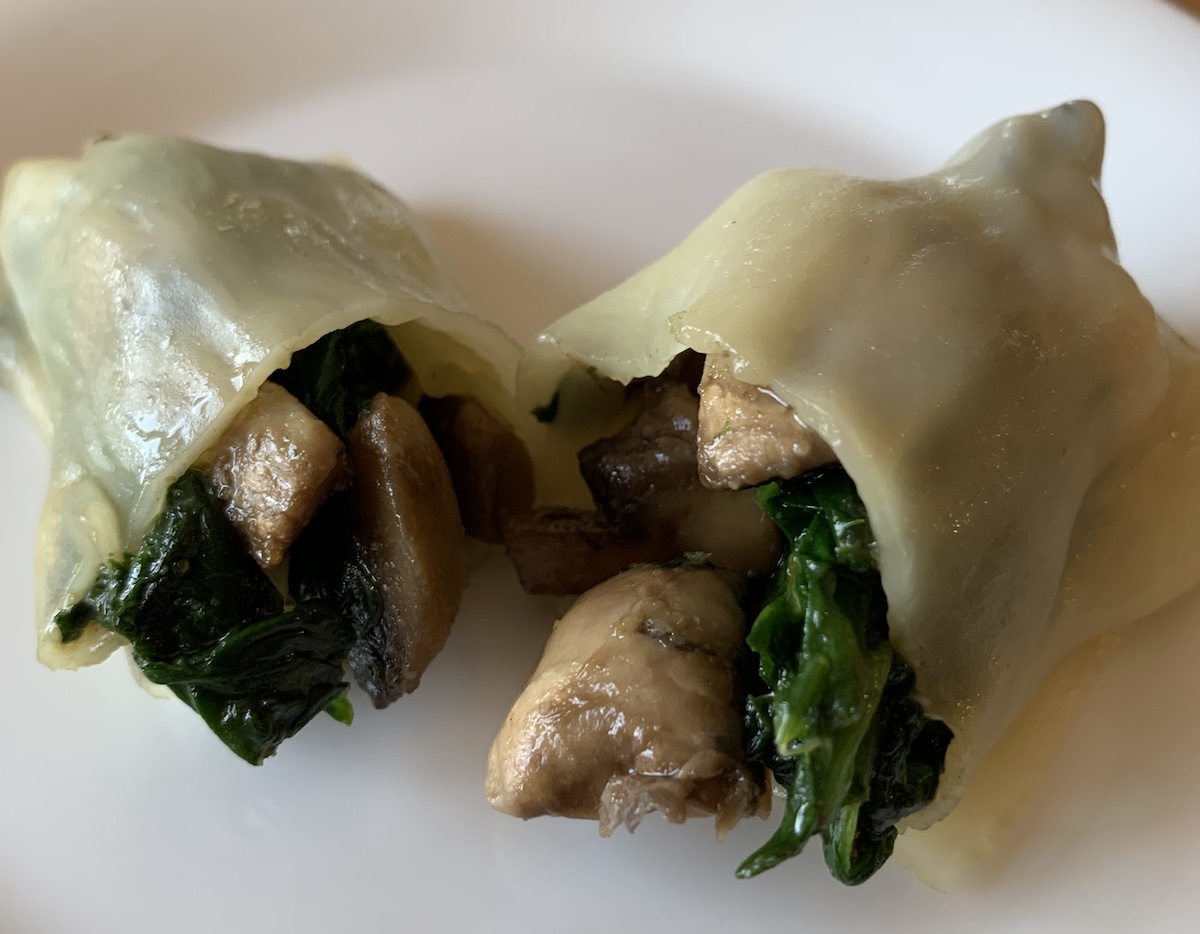 Keto appetizers and low carb snacks are easy to make vegetarian. For example, add some spinach and mushrooms inside a Jarlsberg wrap. Or use whatever combo you like.
Hearty Low Carb Snacks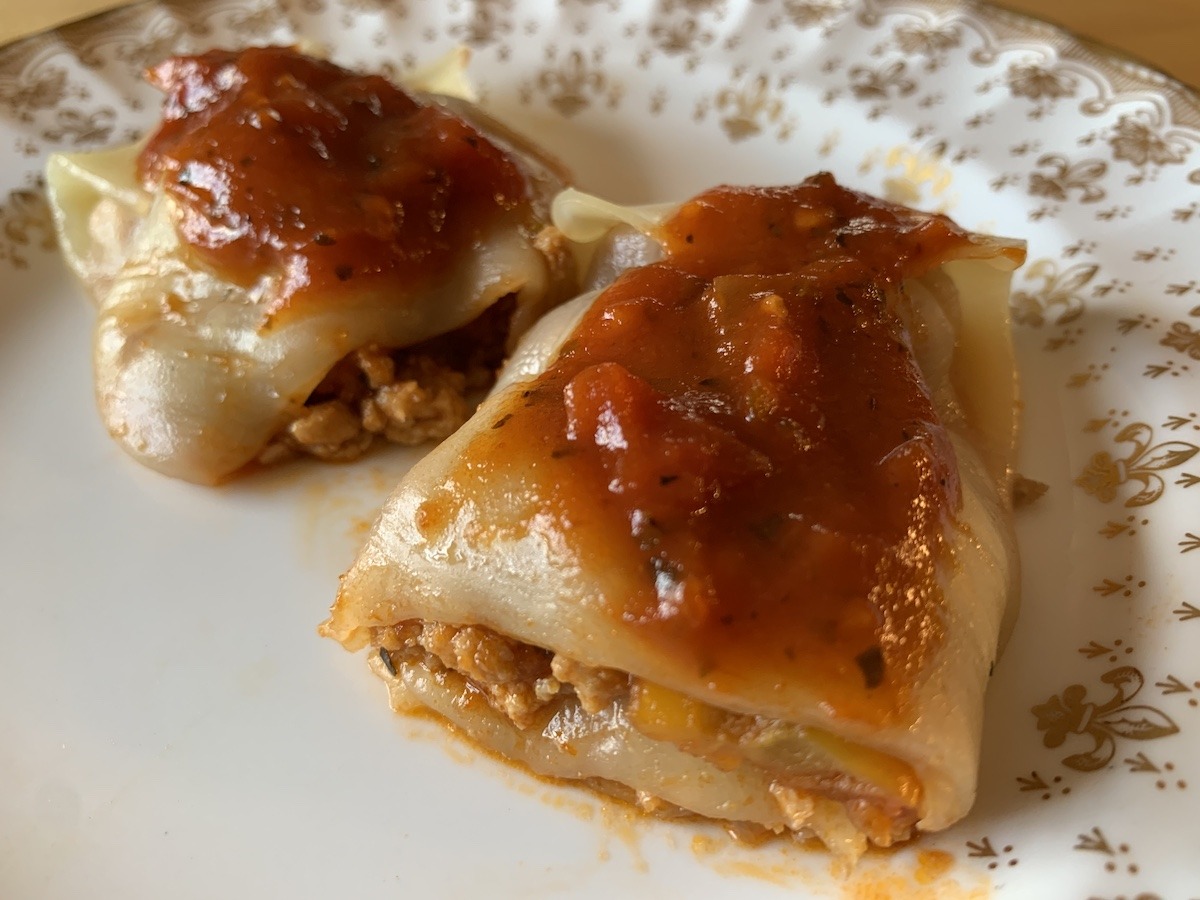 While Chicken Parmesan is a total fave, made the traditional way, it's a keto diet killer. Here, we use the parmesan Folios Cheese Wrap as a stuffer and fill it with marinara and Italian spiced ground chicken. You can use rotisserie chicken, cooked chicken breast, or any other protein you like. Skip the breading – you won't even notice it's missing!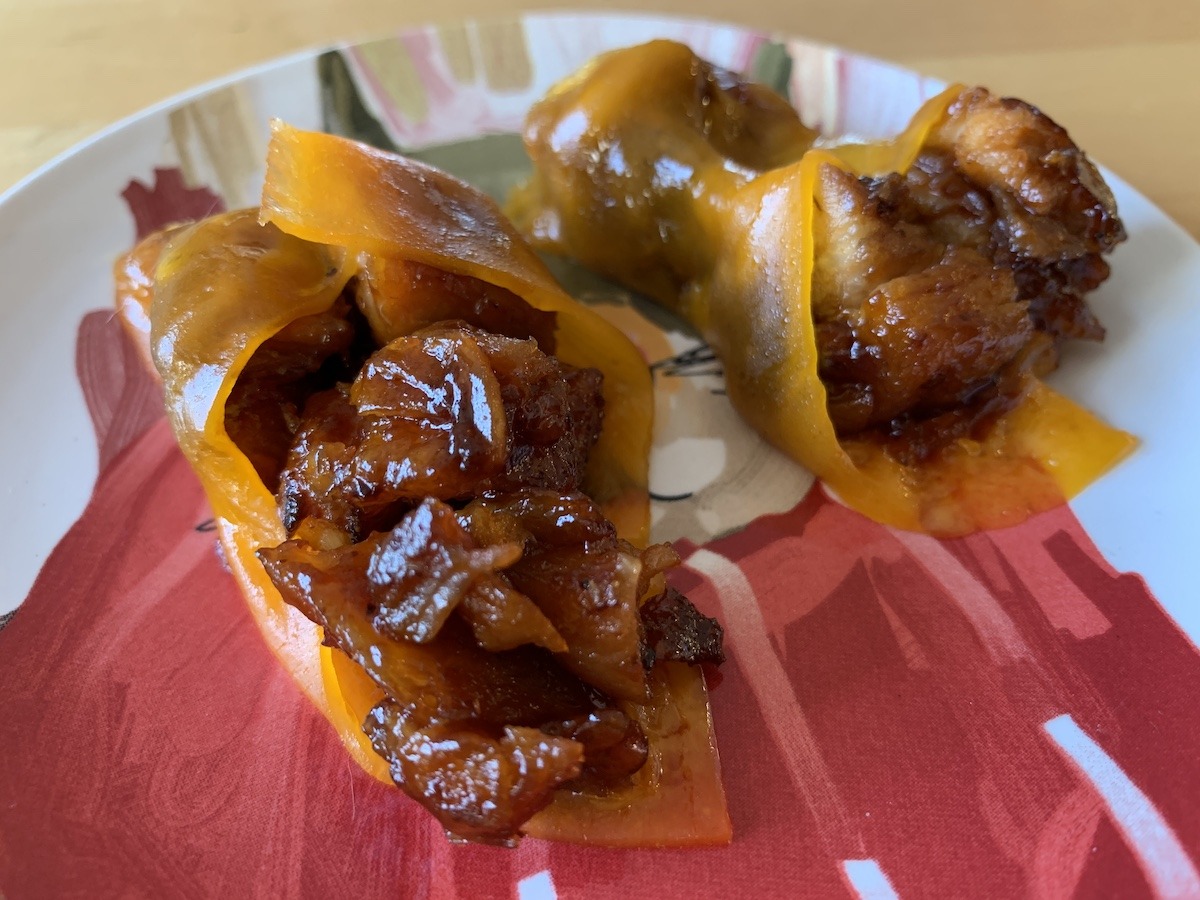 For lovers of fusion cuisine, here's one for you. We used cheddar Folios Cheese Wraps cut into quarters and filled them with crispy Asian bbq pork belly. Of course, we had to amp it up a bit, so we caramelized some onions to add to the mix. You could easily use your favorite bbq sauce instead. Or, if you want to try something even meatier, cut smaller circles out of the wrap, heat to a crisp, and form small bowls. Fill the bowls with chili and top with bacon bits and cheese.
Low Carb Snacks – Mexican Finale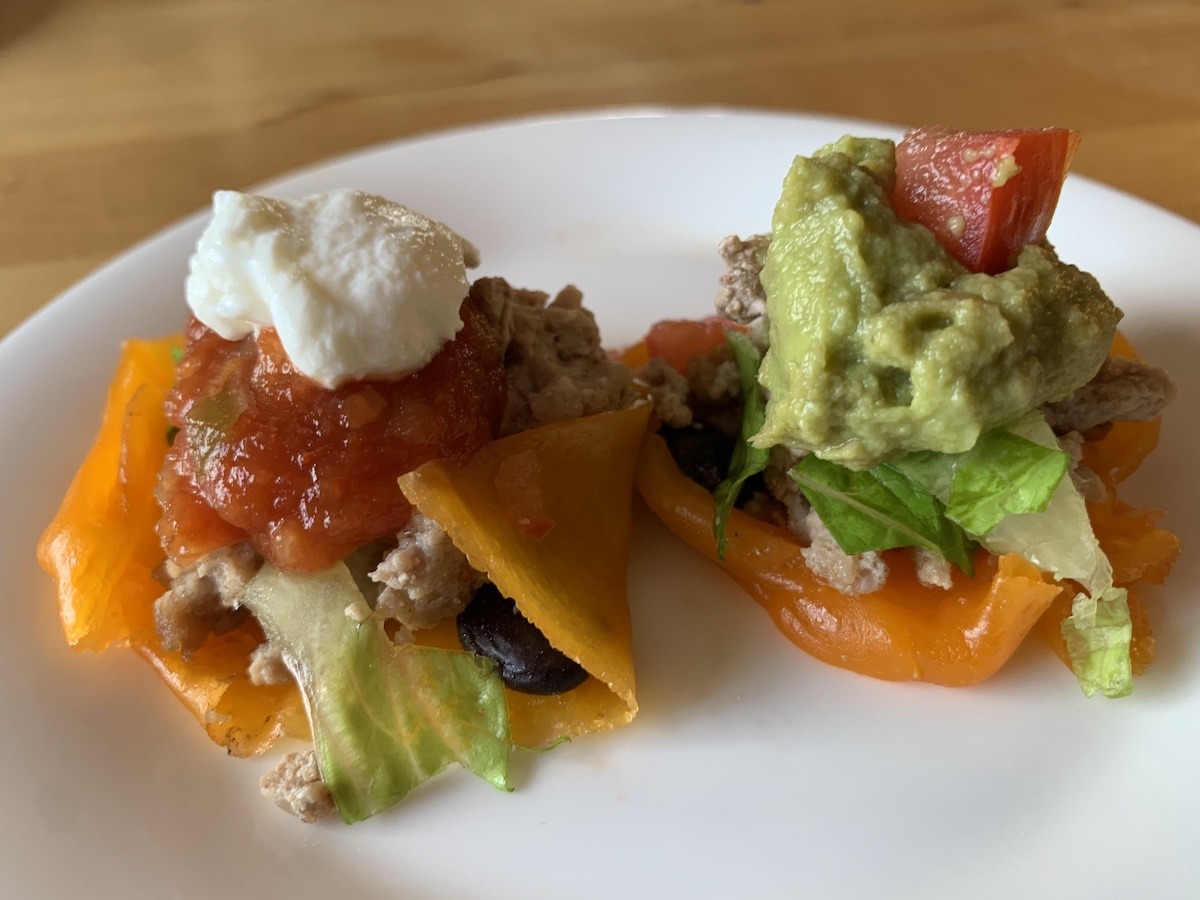 Those of us who love Mexican food find it difficult to make Keto friendly snacks or low carb snacks because of how the tortilla is so integral in the cuisine. Enter the cheese wraps. These are absolutely perfect for ditching the tortilla and lowering the carb quotient. Here we took cheddar Folios Cheese Wraps and made them subs for the tortillas. We loaded them up with Mexican spiced ground turkey, salsa, lettuce, olives, guacamole, and all our favorites. You can mix and match however you prefer. Because the cheese wraps are so flexible, you can make Keto burritos, low carb tacos, tiny tostadas, and more. Just use your imagination and let the flavor fly.
Now It's Up To You
We hope we've inspired you with a few ideas for how to use Folios Cheese Wraps as your secret weapon for keto appetizers and low carb snacks. You can find Folios Cheese Wraps at many local grocery stores check out their website for the stores closest to you.
If you'd like some other great ideas for how to use our secret weapon check out our other Folios Cheese Wraps Low Carb Ideas.
Pin it!