Cartmel, England. As Food Travelists, we are always on the lookout for small places with big flavors. We love local establishments with eats and memorable dishes that provide an insight into the culture of a place we are visiting. Sometimes they come in the shape of unique and local ingredients. Perhaps they have a Michelin star or more. Maybe they have big personalities behind them or combinations we've never thought of before. And once in a while, we discover a place that encompasses the best of all of those.
We love encountering memorable destinations that offer delicious treats that are forever etched into our memories. When we're super fortunate, we discover something that tickles our imagination so much that we dream about it long after its come into our lives.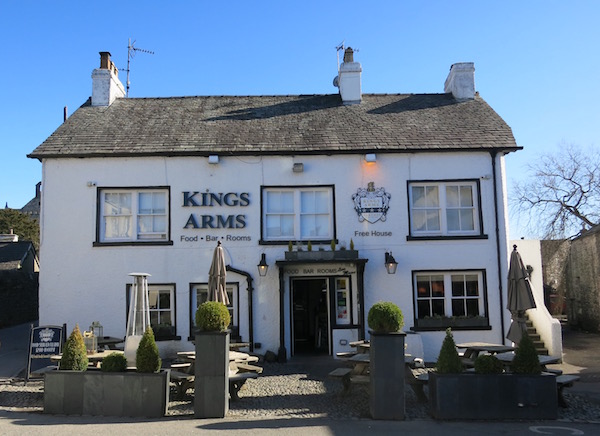 The wonderful village of Cartmel in Cumbria The Lake District of Northern England has it all. From Michelin star dining to classic British pub grub and ultimately the quintessential version of favorite British treats, this tiny town filled us with food and stories to tell for years.
Cartmel is a historic village that is chock full of interesting things to do and amazing food to eat. In our brief visit, we only scratched the surface. That's an exciting thing to share with our fellow Food Travelists!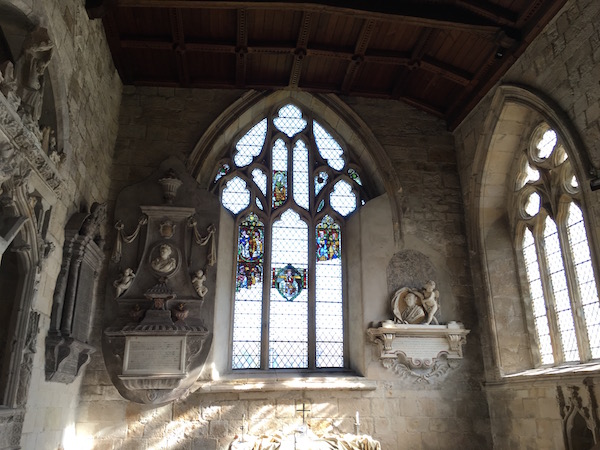 First, let's explore what's happening in Cartmel. If you're a horse lover you'll want to be sure to go when some of the important races take place at the Cartmel Racecourse. If you're planning a wedding or special occasion, the venue is also available. You can even tie the knot at the 800-year-old Priory Church just a short distance away from the track. The place is also suitable for other special parties and celebrations or even conferences and business events. You'll feel like one of the globe-trotting horsey set in this gorgeous and historic setting.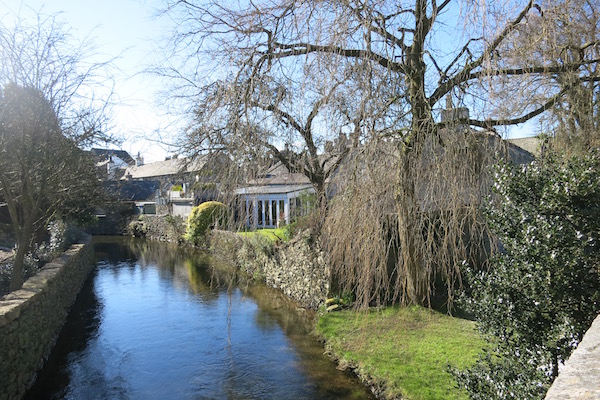 Michelin Stars in Cartmel
Feeling very elegant and looking for one of the world's best-hidden treasures? Trot on over to L'Enclume, located by the river in Cartmel. If you're looking for a beautiful and exclusive place to stay, this is it. One of the 16 rooms in this luxurious setting will surely suit you. The rates include breakfast. Looking for a Michelin star dinner? Dining at this Simon Rogan restaurant highlights local produce from their own farm will surely tantalize your taste buds. Creative seasonal dishes such as broth of artichoke, Westcombe, pork fat and fennel to grilled lobster and parsnip, nasturtium and apple or guinea fowl, runner beans, beetroot and tarragon will thoroughly delight you. Noting that the restaurant has two Michelin stars, we'd agree that it's exceptional cuisine worth a detour. The prices are surprisingly reasonable for the quality you will find in both accommodation and dining. Check it out here.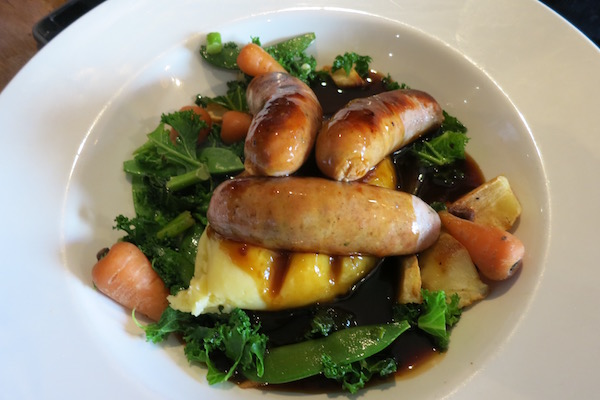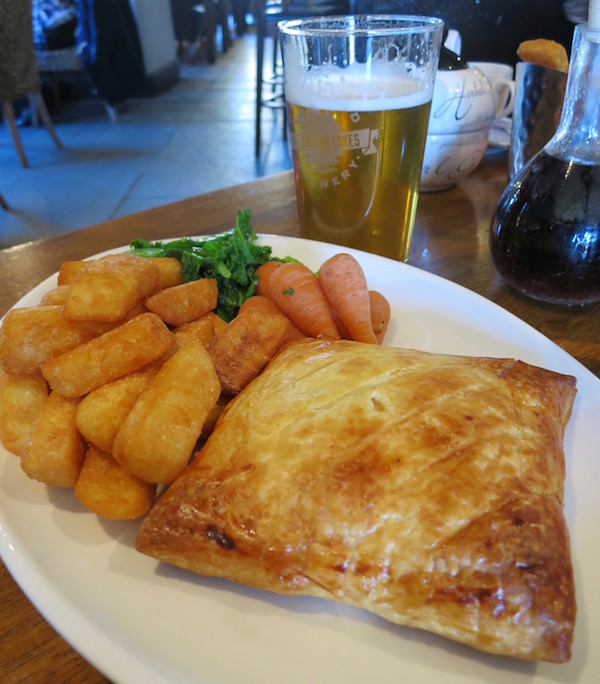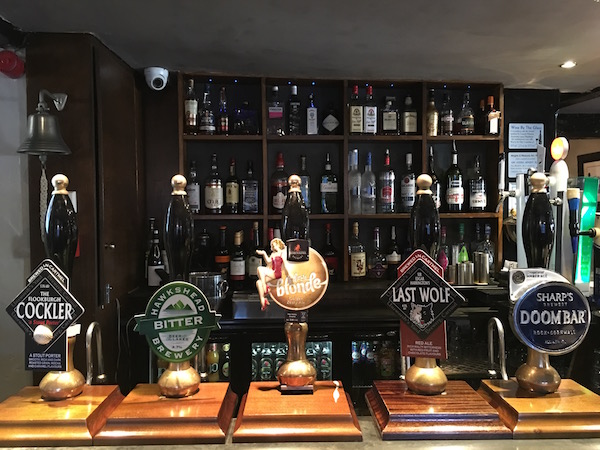 Traditional Food & Pubs
As often happens when in the UK, we got an overwhelming urge to have a pint and a traditional classic meal. Fortunately for us, the Kings Arms in the village square welcomed us with open arms and flowing taps. Local sausages, meat pies, huge sandwiches and much more will fill even the hungriest belly. Many local beer selections are available on tap. The atmosphere is suitably comfy with lots of dark wood and cozy lighting. You'll enjoy friendly service and good prices there too. And if you over-indulge a bit, don't worry about it. They have accommodations available as well.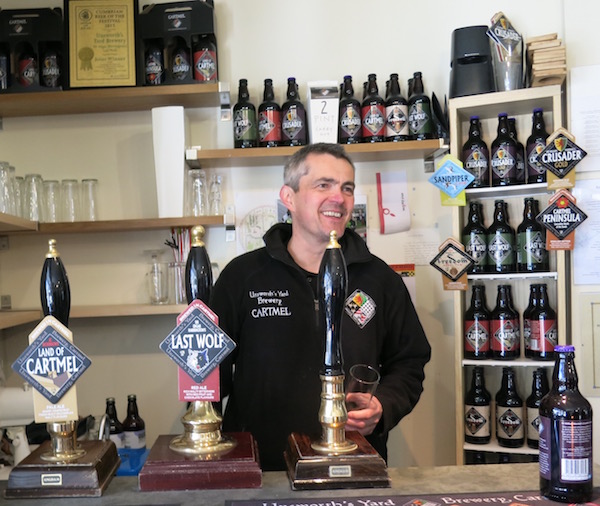 For a taste of local cheese, wine, baked goods and brews, head over to Unsworth's Yard near the Priory. There you'll discover a little cavalcade of shops around a lovely courtyard. The creative and delicious Unsworth's Yard Brewery is making some tasty beers indeed. The dedicated cheese experts at Cartmel Cheeses will hook you up with something you'll love from their painstakingly cultivated supply of delicious cheeses. There's also the Mallard Tea Shop for tasty teas and baked treats. Discover Hot Wines, a place to stock up on not just wine, but also an expertly curated range of liquors and artisanal libations. Overseen now by brothers Peter and David Unsworth, the Unsworth's Yard has been owned by their family since 1922. That personal touch and family feel is evident in every part of this fun area.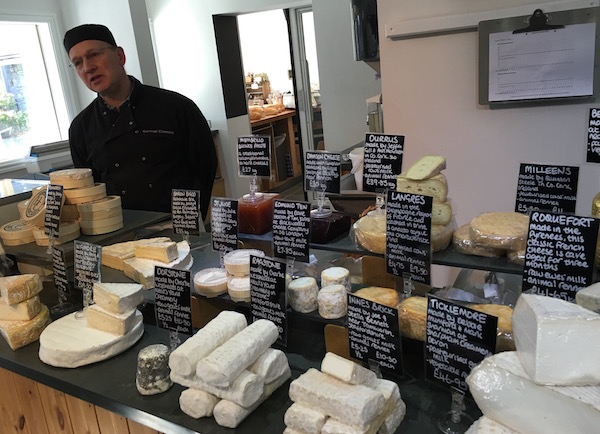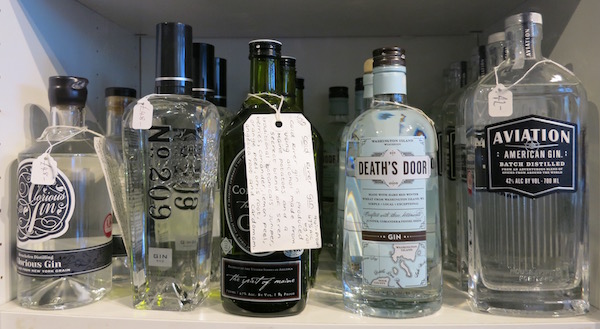 Many Shops To Explore
There are lots of fun places to shop around Cartmel as well. You might just find a knitted cap, an interesting book or even perhaps a life-sized sheep statue for your garden, should that be your fancy. But for us, of course, the ultimate shop is the one that has the food.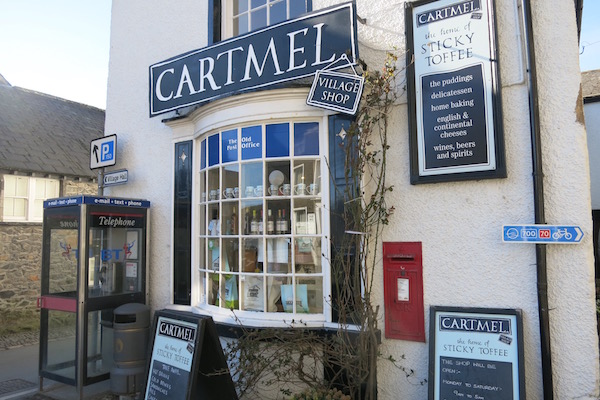 Sticky Toffee Pudding
Going into the Cartmel Village Shop is like reaching the pot of gold at the end of the rainbow. While they have a full supply of intriguing items, the heart, and soul of this productive shop is, wait for it: Sticky Toffee Pudding. That's right. We said it. And just putting the words into print make us salivate all over again. But first, just in case you're the poor sort who's never heard of, let alone tasted, this amazingly decadent dessert, we need to properly introduce you to it.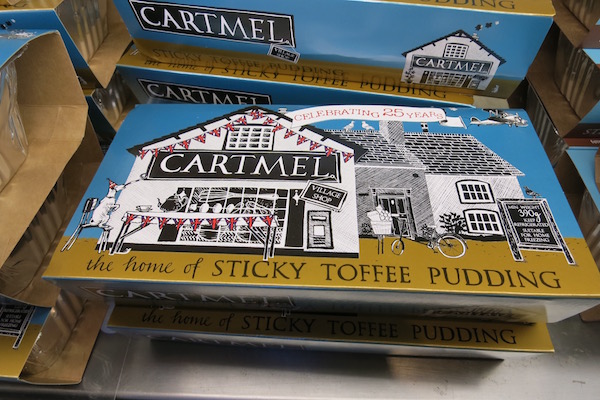 Sticky Toffee Pudding consists of a dense but moist cake, often filled with chewy chopped dates. It's covered or soaked in an incredibly decadent "toffee" or butterscotch type sauce. Many folks treat it as a blank canvas upon which they add chopped nuts, vanilla custard or ice cream. Any or all of these can be absolutely delicious. But by many accounts, the Cartmel Village Shop is making the best sticky toffee pudding that there is. It's still handmade (though they did have to move to a bigger kitchen down the road). They use 100% natural ingredients. Extending your delight, they also make pudding flavors such as ginger, chocolate, Christmas and banana. And there's even a lemon drizzle sponge if you're feeling a bit more tart. Don't miss the Toffee+Vodka it's a unique and tasty spirit!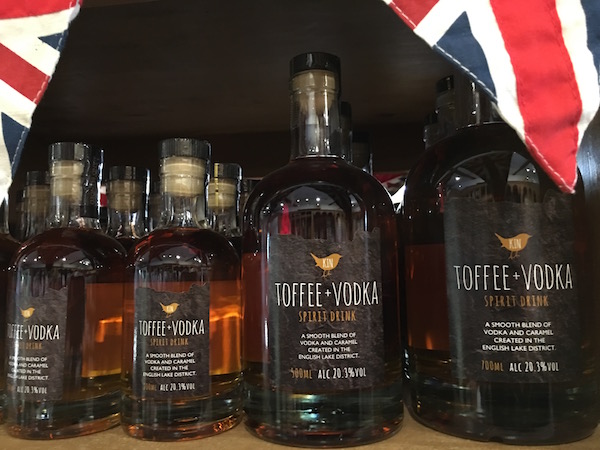 Wait There's More
If you'd like to taste these incomparable flavors but don't have a trip to Cartmel on your itinerary just yet, don't worry. You can purchase their amazing puddings, sauces, gifts, and goodies online as well. Be sure to check out their tasty treats in their online shop.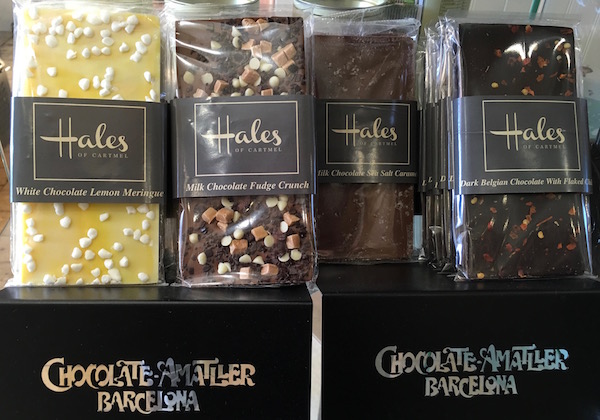 Cartmel is a vibrant village in Cumbria, The Lake District of Northern England. It's filled with places to go, things to do and, above all for us Food Travelists, amazing food and drink to explore. We heartily recommend you add it to your food travel plans as soon as possible.
Special thanks to Visit Britain! We were guests of Visit Britain on our visit to Northern England. We were not financially compensated. All opinions are our own and reflect our experiences at the time of our visit.
THE QUICK BITE:  The wonderful village of Cartmel, in Cumbria, The Lake District of Northern England offers Michelin star dining, classic British brews and fare, activities and attractions and the ultimate version of sticky toffee pudding all in one place.