The fall is a season where many cultures celebrate the harvest. And among our favorites are Oktoberfest celebrations.
Oktoberfest Munich
The Bavarian city of Munich holds the granddaddy of all Oktoberfest celebrations. Some 6 million people attend the two weeks plus fest every year. The original Oktoberfest was a celebration to honor the marriage of Crown Prince Ludwig (later King Ludwig I) and Therese of Saxe-Hildburghausen, after whom the festival grounds of Theresienwiese were named.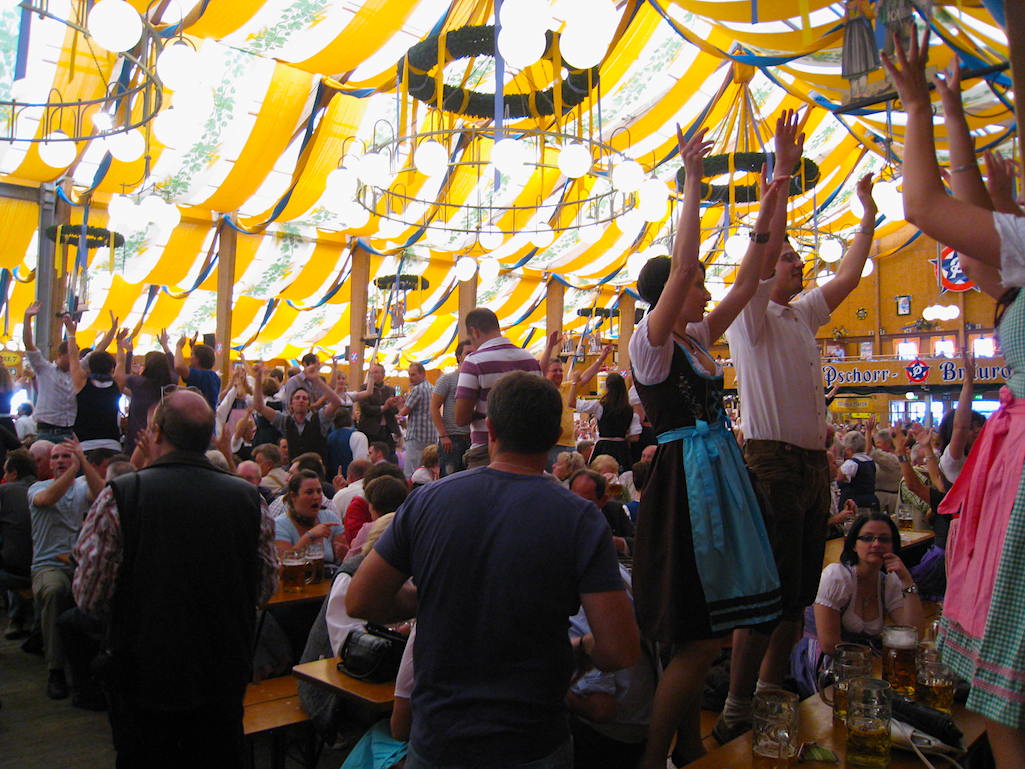 Since around 1960, the Oktoberfest has turned into a gigantic festival. Tourists and visitors came from all over to get pictures of celebratory Germans wearing traditional clothing, quaffing massive amounts of beer and eating every sort of local food available. And, this is not too far from the modern Oktoberfest, except that it isn't just Germans celebrating any longer.
The festival in Munich brings in over $1.5 Billion of economic benefits to the host city. More than 13,000 people are employed to help bring the multi-week fest to life. And that's a lucky thing! In the 36 beer tents, festers drink nearly 2 million gallons of beer, 700,000 whole roasted chickens and 60,000 sausages and 59,000 pork knuckles. And there's a lot more to eat and drink at Oktoberfest celebrations than just these core traditional items!
Oktoberfest?
Although the name might indicate otherwise,  this annual celebration is actually held at the end of September as opposed to October. Generally, the end of September in Bavaria has very good weather, and as the event was lengthened over time, it was believed that the higher temperatures would stimulate the thirst of the visitors and keep them at the fest longer.
Today, the last weekend of Oktoberfest in Munich is still in October, but you will find it celebrated all over the world throughout the months of September and October, and maybe a few other times as well. Stuttgart Germany holds the Cannstatter Volksfest for three weeks at the end of September through mid-October. While it is definitely a beer fest, it is actually more of a celebration of the fall in general.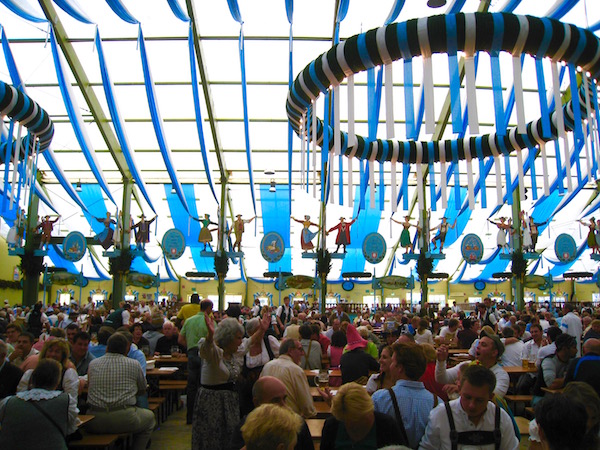 Oktoberfest Around The World
You may be surprised to learn that the largest Oktoberfest outside of Germany is actually held in Brazil, with more than 700,000 visitors.  Canada, the U.S., Argentina, Mexico, Colombia, Chile, Hong Kong, Ireland, Australia, and Vietnam, among others celebrate with festivities of their own. Even the West Bank town of Taybeh, where the only brewery in the Palestinian Territories resides, has had a celebration since 2005.
There are also a number of its own special events at each festival. The tapping of the keg occurs at the beginning with a guest of honor symbolizing the beginning of the festivities. Horse races harken back to the original Oktoberfest. Arts and crafts, live music, sauerkraut eating contests, beer stein hoists, and our favorite dachshund (wiener dog) races are some favorites.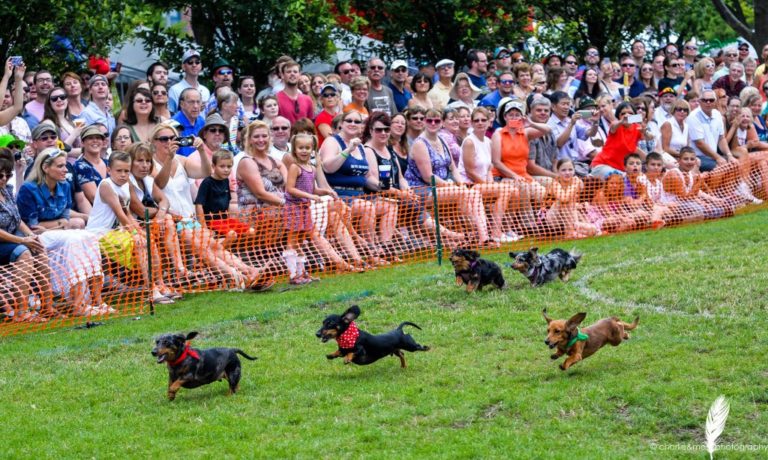 Oktoberfest Food & Drink
There's no lack of food at the celebration. Some of the most popular dishes served include sausages, pretzels, and beer, of course. But there are many wonderful traditional dishes to tray as well. Variations of pork are very popular. Many enjoy Schweinbraten (roasted pork) and Schweinshaxe (roasted ham hock or pork knuckle). You'll also find Steckerlfisch (grilled fish on a stick) and knödel (potato or bread dumplings).  Käsespätzle or as we like to call them cheesy noodles will ignite your love of German cuisine.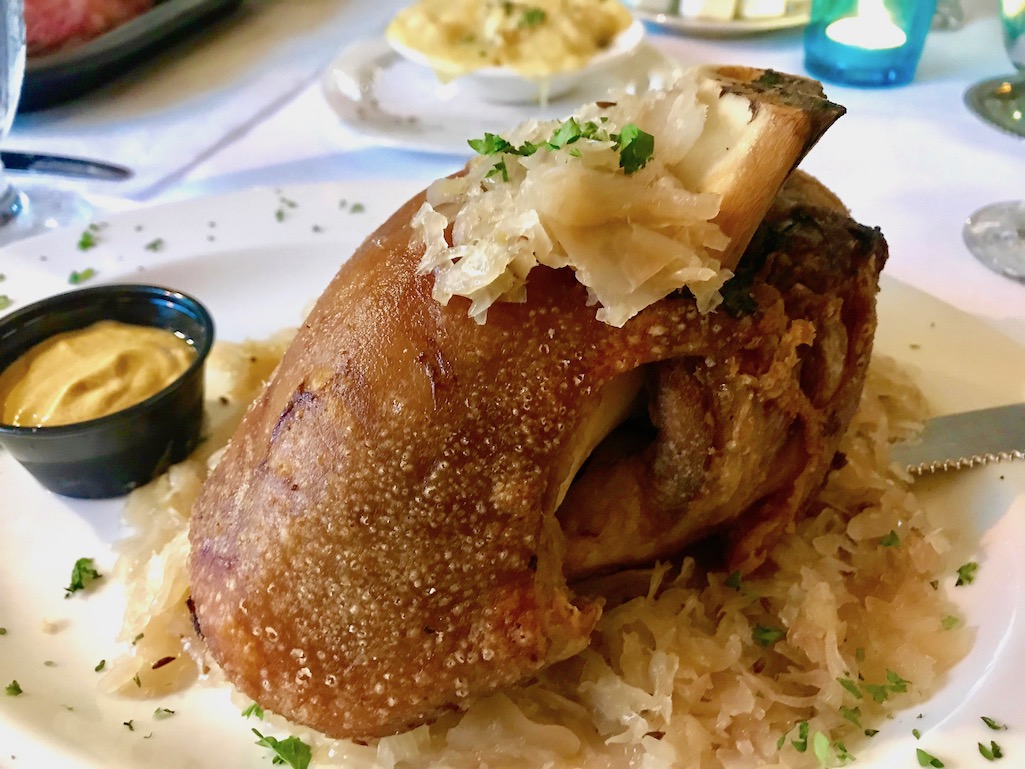 You'll discover special seasonal beers around this time known as Märzen. They are delicious and hearty. German brewers such as Spaten, Paulaner, and Hofbrau have famous Oktoberfest beers. But you will also find some pretty delicious versions by local and national breweries in the U.S. such as Sierra Nevada, New Glarus, Great Lakes, and Samuel Adams.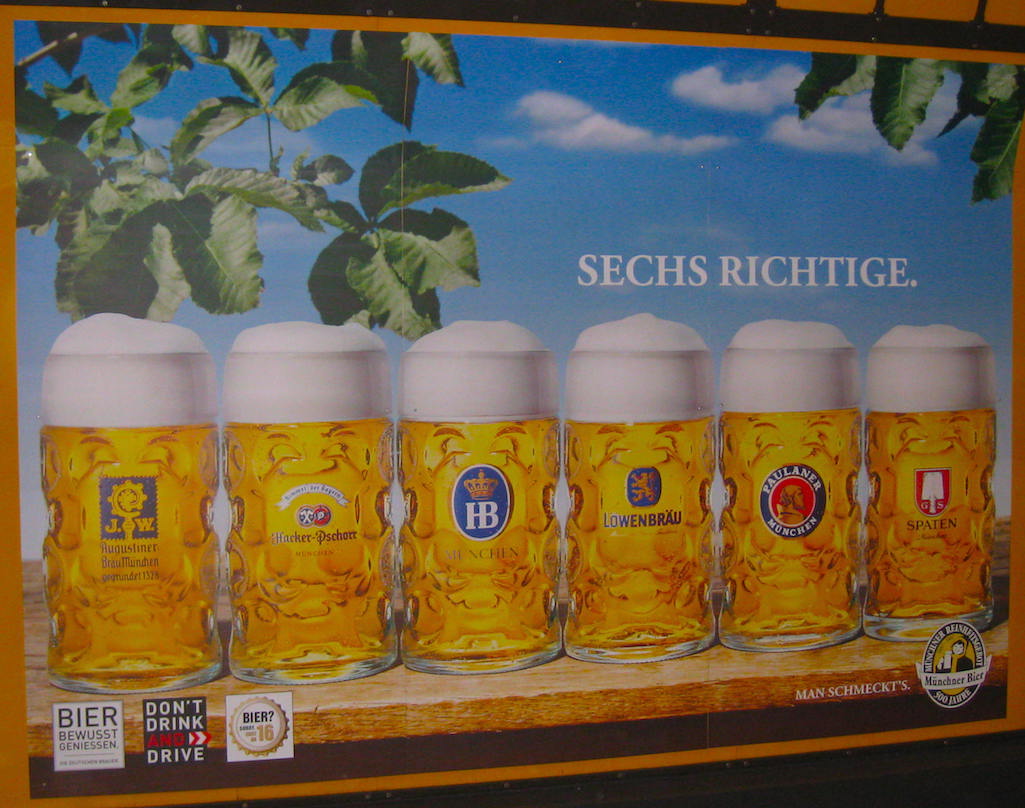 Oktoberfest USA
If you live in the United States, some of the biggest Oktoberfest celebrations can be found. Unlikely places noted for their Oktoberfest include Cincinnati OH(3), Denver CO(7), Tulsa OK(53), St. Petersburg, FL (71), Arlington, TX(93), and Scottsdale, AZ (18).
Top 20 Oktoberfest Cities
1
New York, NY
11
Pittsburgh, PA
2
Portland, OR
12
Sacramento, CA
3
Cincinnati, OH
13
Columbus, OH
4
San Francisco, CA
14
Boise, ID
5
Chicago, IL
15
St. Louis, MO
6
Philadelphia, PA
16
Madison, WI
7
Denver, CO
17
Milwaukee, WI
8
Miami, FL
18
Scottsdale, AZ
9
Seattle, WA
19
Lincoln, NE
10
Orlando, FL
20
Tampa, FL
From Wallet Hub.com
 Zinzinnati Cincinnati
Wondering how big the celebrations in the USA really are? Well, America's Oktoberfest Zinzinnati USA in Cincinnati, OH alone hosts 675,000. And there are over 100 dachshunds participating in the Running of the Wieners race there. And, there are 116+ varieties of beer available. Nearly 46 million U.S. residents claim German ancestry, which may be why Oktoberfest celebrations are so popular and well-attended.
Oktoberfest Celebrations Wisconsin
And, while Oktoberfest in Cincinnati is impressive, we would be remiss if we didn't mention that our new base of Wisconsin probably offers the widest variety and most options for fall celebrations anywhere around. With more than 40% of Wisconsin residents reporting part or full German roots, it's no surprise that you can find plenty of places to celebrate.
According to Wallet Hub's recent study on Oktoberfest Celebrations, our new home, Madison, Wisconsin also is tied for number one with Lincoln, Nebraska for the highest percentage population with German ancestry in the United States. Who knew? I'm sure the folks at the Essen Haus Restaurant in Madison sure do.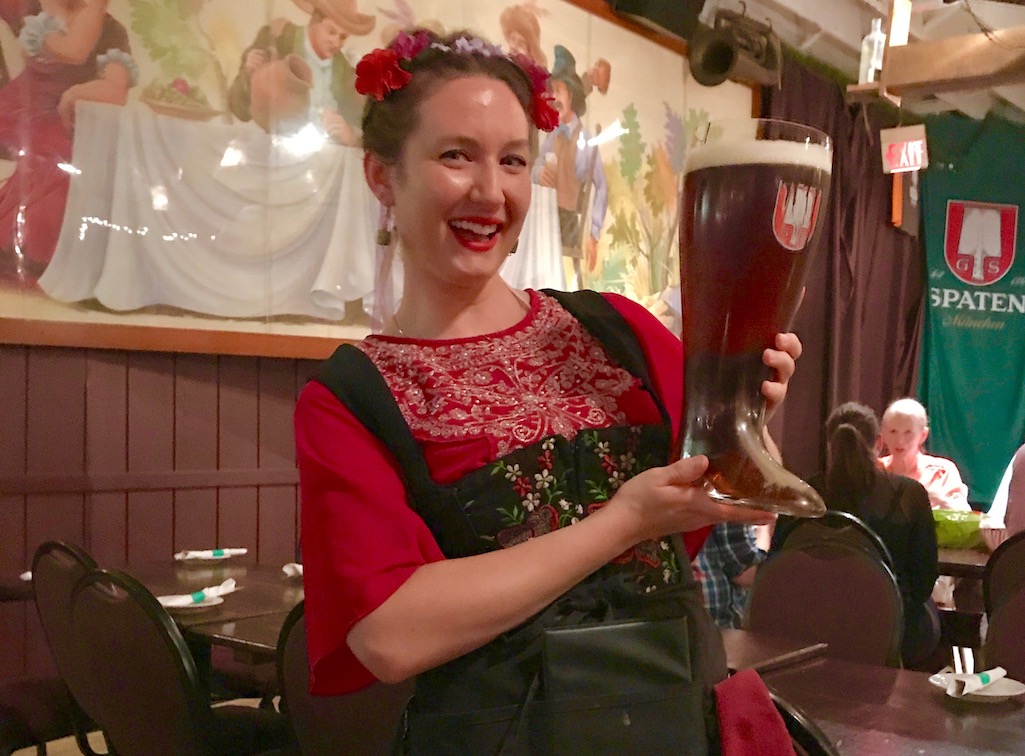 Cheers!
One thing you will want to know wherever you go to celebrate Oktoberfest is the appropriate way to say cheers. It's pretty simple and fun to say, usually with a large glass stein in your hand.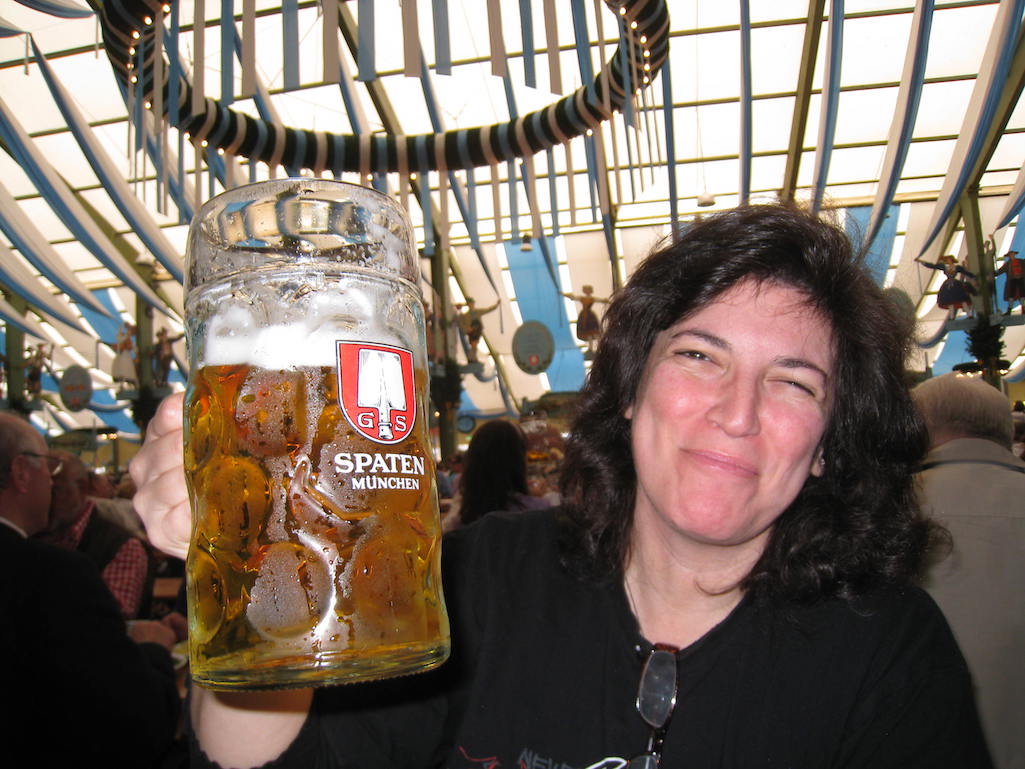 Hold your beer high and say "Prost!" The smiles (and songs) are sure to keep things going for quite some time.
If you want a taste of some of the music to expect at Oktoberfest celebrations, check out the short video below from our time in Munich.
If you're planning to host or go to Oktoberfest Celebrations Pin It To Your Oktoberfest Board