Best Ever France Barge Cruise
Updated June 2022
This post is part of our series: BEST EVER. These articles will be about food travel experiences that we have found and engaged in ourselves. And, they will all be experiences that we feel you should add to your must-do food travel list.
The trip we took years ago still remains one of our favorites a French Barge Cruise. This was a trip that I had dreamed about for years and it really lived up to my expectations.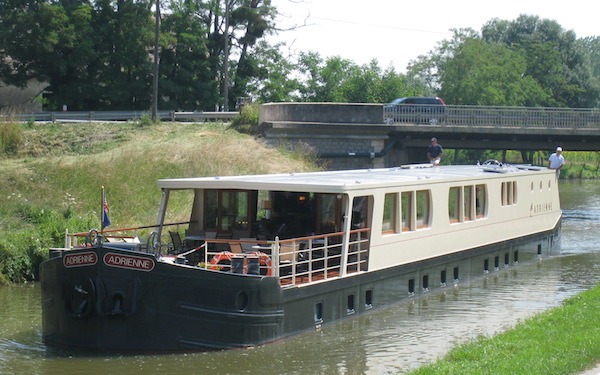 What Is A Barge In France?
At first, a river barging trip may sound like something that may not be that attractive. You couldn't be more wrong.
Our first BEST EVER is a France barge cruise through Southern Burgundy on the ultra-deluxe Adrienne, a member of the French Country Waterways fleet.
We took this dream cruise on my 50th birthday. To say it was a trip of a lifetime is a huge understatement. From start to finish everything was top-notch, the details were carefully looked after, and it is the kind of experience whose memories will continue to bring joy long after the journey has ended.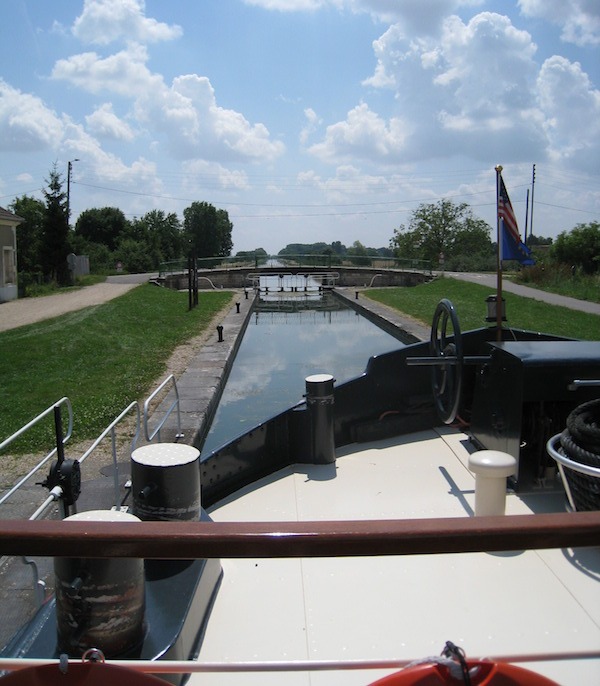 The trip is a 6-night/7 day slow and pleasurable canal cruise through the beautiful Southern Burgundy countryside. The adventure begins with a most civilized mid-afternoon private coach pick-up in the lobby of the beautiful Hotel Raphael in Paris. We opted to stay at the Hotel Raphael for 2 nights prior to the cruise. Let's just say that it is a deliciously comfortable and luxurious Parisian hotel within walking distance of the Champs-Elysees and many other right-bank Parisian hot spots.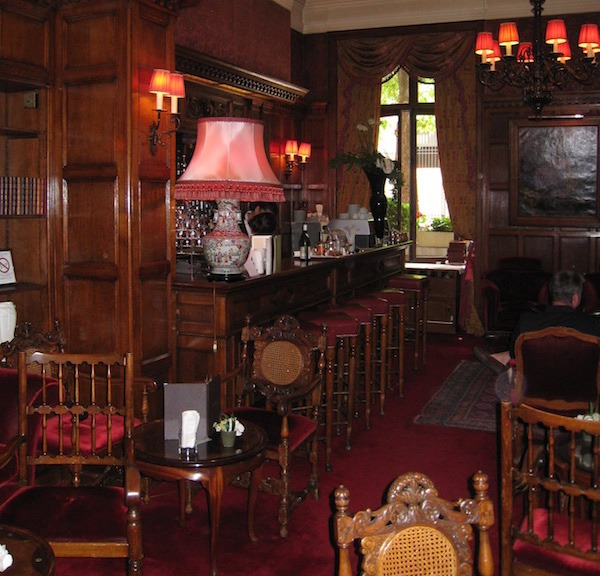 You start the adventure in earnest with a jaunt on the TGV, or high-speed train, to Dijon that lasts just under two hours. If you've never taken the TGV you'll be impressed by the cleanliness and efficiency on this 200+ mph rail that gets you where you're going in no time.
Bon Voyage! 
You are welcomed on the Adrienne France barge cruise with a champagne reception, of course! The Adrienne has 6 luxurious cabins with the choice of one King or two twin beds.  Each cabin has its own private bath with a shower, much bigger than most ocean cruise suites. This means there will likely be 12 people on board. The Adrienne has an English-speaking crew of 6 well-trained members, who will dote on your every need. Each guest completes a profile prior to the trip so the staff knows in advance your food allergies and food and drink preferences. I happen to love vodka as well as wine so they made sure to have my favorite brand on hand in the fully-stocked bar on board.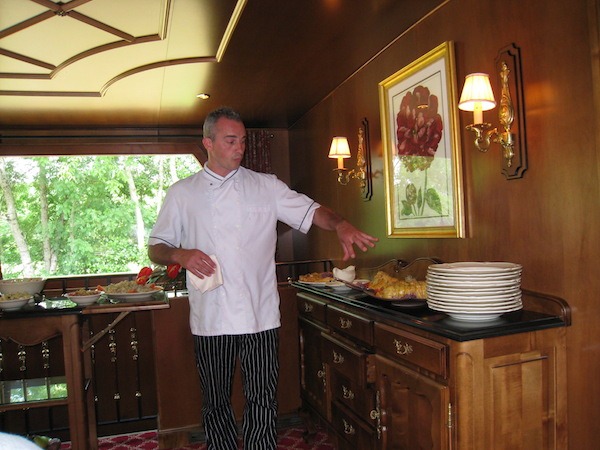 The beauty of the barge is immediately apparent.  The word barge seems very odd considering this is nothing like a typical barge you might expect to see. This opulent floating inn has every amenity you can imagine – salon, bar and separate dining room all done in classic French decor, with lovely carpeting, carved wood furnishings, and lovely brass accents. Central air-conditioning, granite and marble bathrooms and both 110 and 220 electrical outlets in every cabin.
What's included in the price? In a nutshell, everything! All meals breakfast, lunch and dinner, all wines with lunch & dinner, open bar, daily escorted excursions and the use of onboard bicycles.
Be Prepared to Eat & Drink While Cruising In France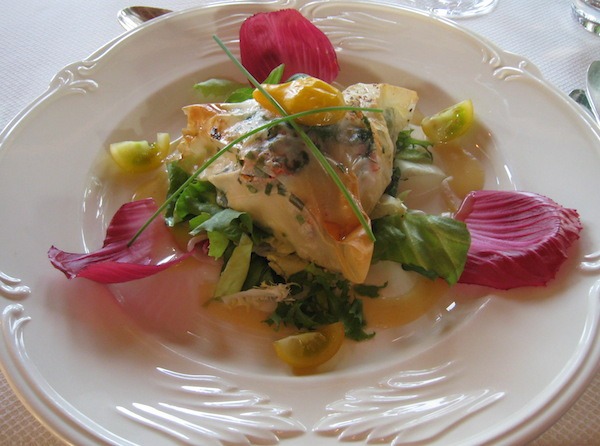 The highlight of the cruise is definitely the food+wine. Every lunch and dinner we were offered red and white estate-bottled wines. There was an in-depth explanation of each wine and its origin. We greatly appreciated the very detailed history and in-depth knowledge the barge "captain" brought to each presentation.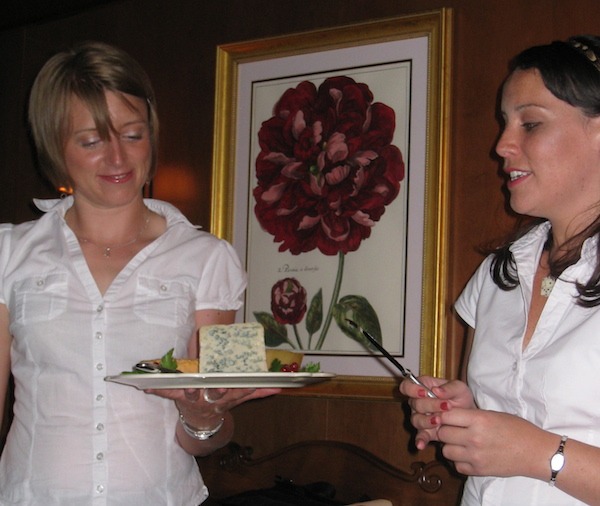 We also sampled three unique local kinds of cheese at every lunch and dinner. Some were made at tiny dairies specializing in those particular cheeses, some from area villages or monasteries, and some we're likely never to taste again. It was a cheese and wine lovers' paradise.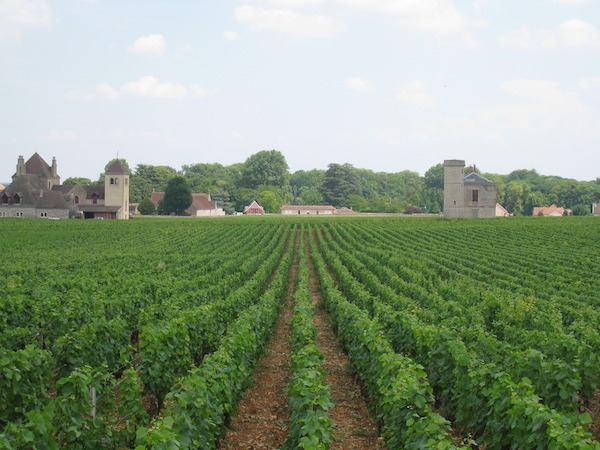 The stops during the France barge cruise featured a visit to a Cote d'Or wine-producing area featuring Premier Cru and Grand Cru vineyards including a private tasting with the vintner.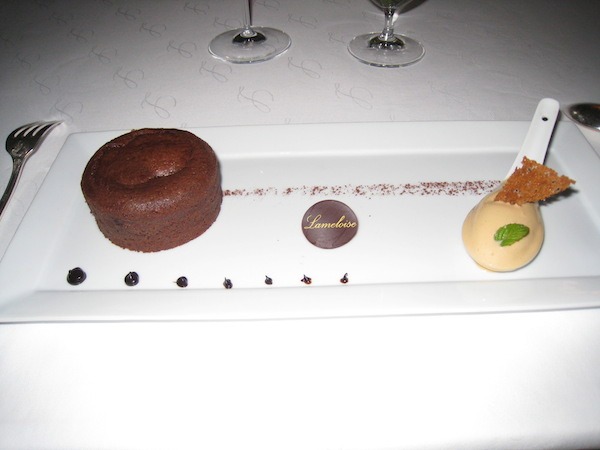 Also included in the price of the cruise is a dinner at the Michelin three-starred restaurant Maison Lameloise in the tiny town of Chagny. This was a very special treat but we all agreed that the food on board the cruise was on par with that of the Michelin-starred restaurant.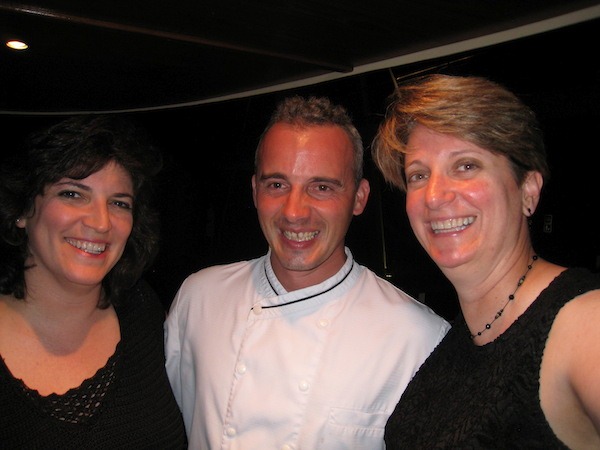 Our onboard chef, Cyril, was a young self-taught French chef who was adorable and charming and whose world-class cooking skills were quite appreciated by all on the barge. He even provided us with a tour of his small but efficient galley and offered some French cooking tips.
Amazing Itinerary on the French Barge Cruise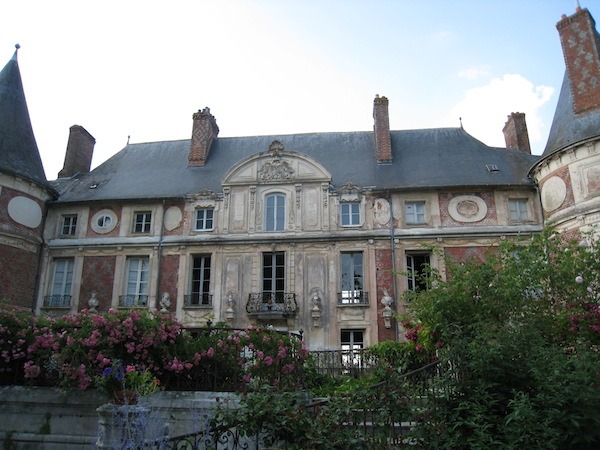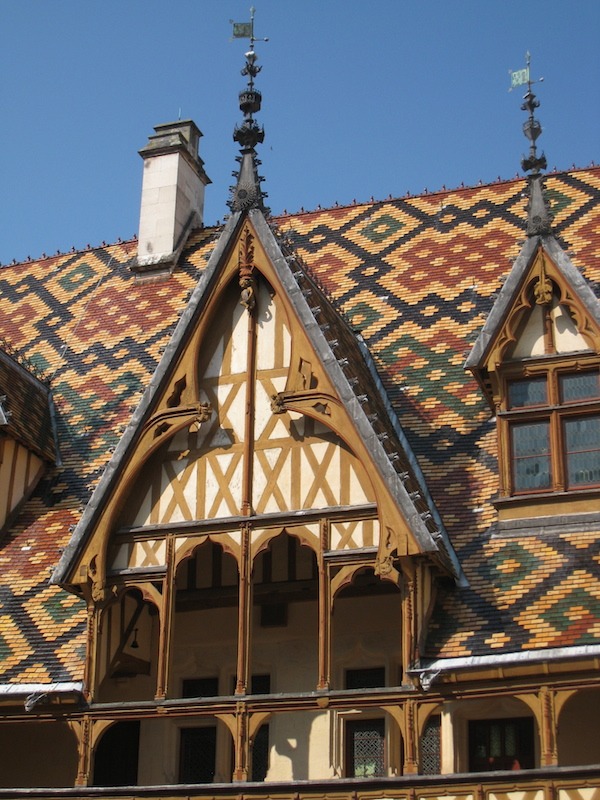 From our first stop in Dijon to our last stop in St. Leger every port of call had its own unique qualities and wonders to explore. We had escorted walking tours and a visit to a working Chateau where we chatted with the Count whose family has owned the Chateau for generations. We had a tour of Beaune known for its unique tiled roofs and Hospice de Beaune. And, we strolled through a 12th century castle.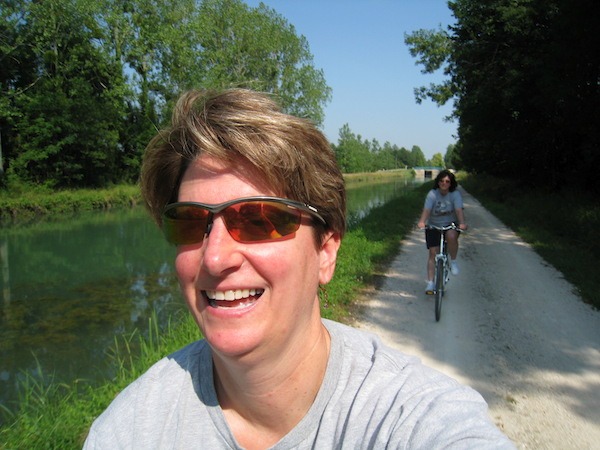 To make the adventure even better, as the barge slowly moves from port to port you may choose to walk, run or bicycle along the canals yourself. There is a paved path along most of the canals that allows you easy access to quaint French towns along the way. We hopped on bicycles one day and experienced the smallest towns in a way we most certainly never would have even been able to otherwise, even on a driving trip through France.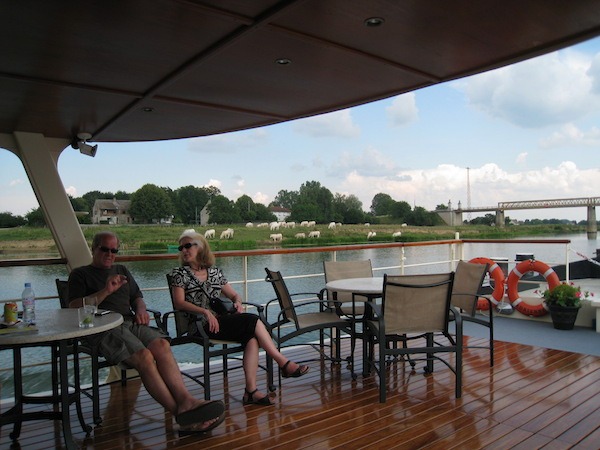 If you choose, you can relax onboard and experience going through the many canal locks, watching as the crew make it look a lot easier than I think it really is.
New Found Friends
Our companions on the cruise were wonderful food and travel-loving people. We all became fast friends after our first meal together and enjoyed each others' company throughout the journey. Sharing of the day's tales and comparing travel stories made for some late nights over wine, scotch and other libations.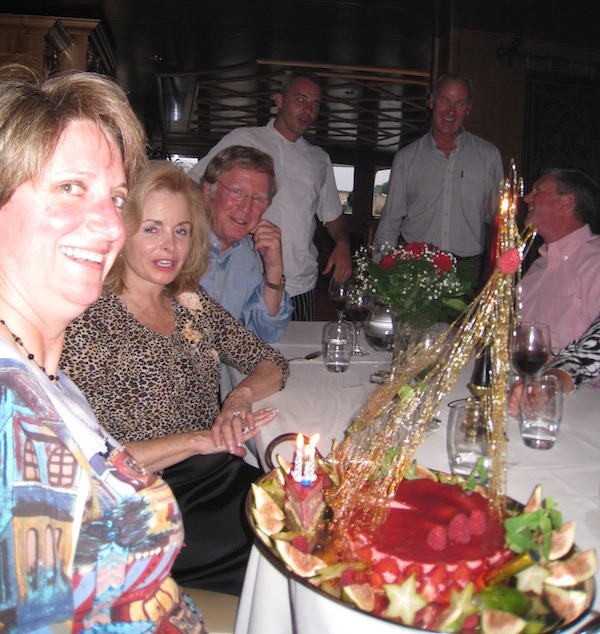 Since it was my special birthday, the crew made the evening we celebrated my day really special. The Chef created a wonderful birthday torte adorned with a huge spun sugar sculpture. We ate and drank ourselves silly and finished up the evening with Moet & Chandon Imperial at the barge bar while comparing pedicures. Fun was most certainly had by all.
A Trip To Remember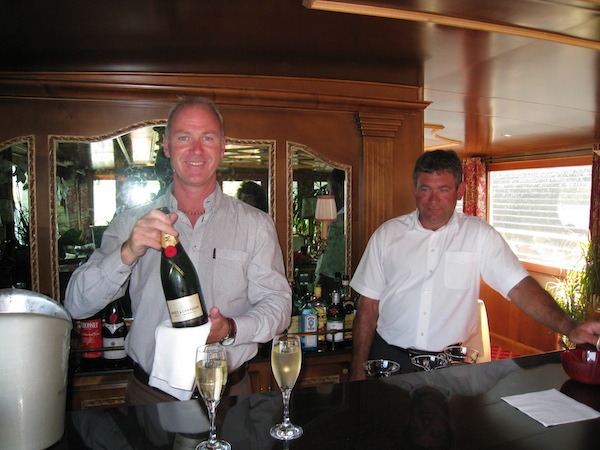 Are There Canal Boats in France?
Yes!! And they are wonderful. Our France Barge Cruise through the canals of Burgundy was and still remains one of my most favorite food travel memories. I'll always remember the food, the wine, and the friends I made during that week.
This was a trip that we paid for ourselves, it was not a sponsored media trip. We did a ton of research before we booked this trip. If you're looking to do the same we highly recommend this barge company and this itinerary.
Quick Bites: If you're looking for a truly special food travel experience check out French Country Waterways France Barge Cruises. It's a very special week filled with local food, cheeses, and wine that will provide memories for a lifetime.
Pin To Your French Adventure Board on Pinterest