Welcome to our new series on creating global tastes from home. For us Food Travelists, tastes of food from around the world are one of the reasons we love to travel. But when we're not traveling, we still want great flavors from around the world. In this "Tastes Of…" series of articles, we'll be posting ideas,  recipes, and suggestions for different cuisines around the world. We'll share some of our favorite ways to bring the tastes of travel to your table. If there's a cuisine you'd like to learn more about, send us a note.
Tastes Of China
We have had the great pleasure of traveling to China more than once. We've scaled the Great Wall, seen Tiananmen Square, walked through the Forbidden City, and visited tea shops galore. One of the best things about spending time in China is eating the fresh and delicious local cuisine.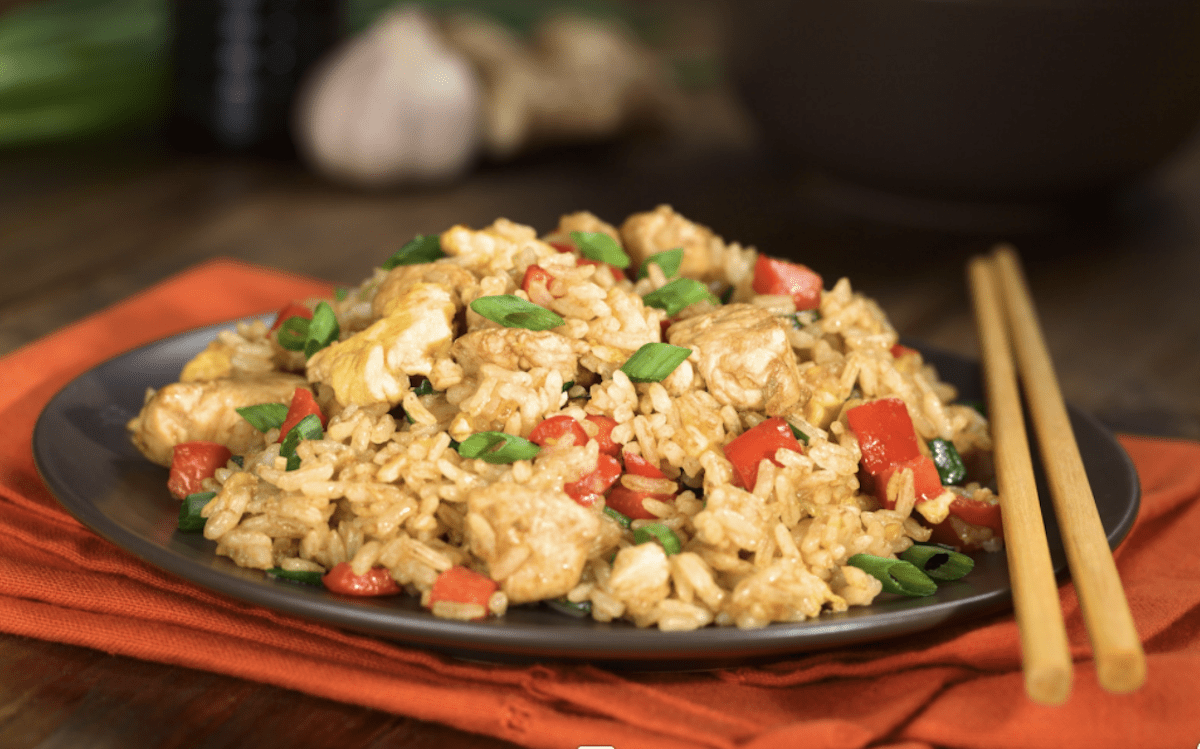 For the best tastes of food from around the world, sometimes you'll discover them in your own back yard. You may enjoy the way they are prepared with a local twist better than their original form. And sometimes, best loved dishes didn't originate in their homeland at all. That's quite common for us when it comes to Chinese flavors. As Americans, we lay claim to some delicious unique creations and adaptations of authentic Chinese cuisine. So we'll give you a few different approaches to enjoy the tastes of China. Whether you order in, cook at home, or travel to China, we'll share some ideas for making your meals delicious and fun.
The Importance Of Rice
As in many countries around the world, rice is an important part of Chinese cuisine. China, consumes more rice than any other country in the world, over 140 metric tons annually. Fortunately, China is also the world's largest producer of rice. About two-thirds of the Chinese population consume rice as a staple in their diet. So, it's no wonder that China has created many different ways of serving rice. Of course, plenty of people love the traditional plain steamed version.
Chinese Fried Rice
One of the most traditional and flexible ways of serving rice in China is Chinese fried rice. This is one of the oldest methods of preparation, dating back to the Sui dynasty around 589 CE. But it was later in the Ming dynasty from 1368 CE that the concept really took off. The dish originally began as a way to use up leftovers from the day before. The food is still good to eat but could use a little refreshing.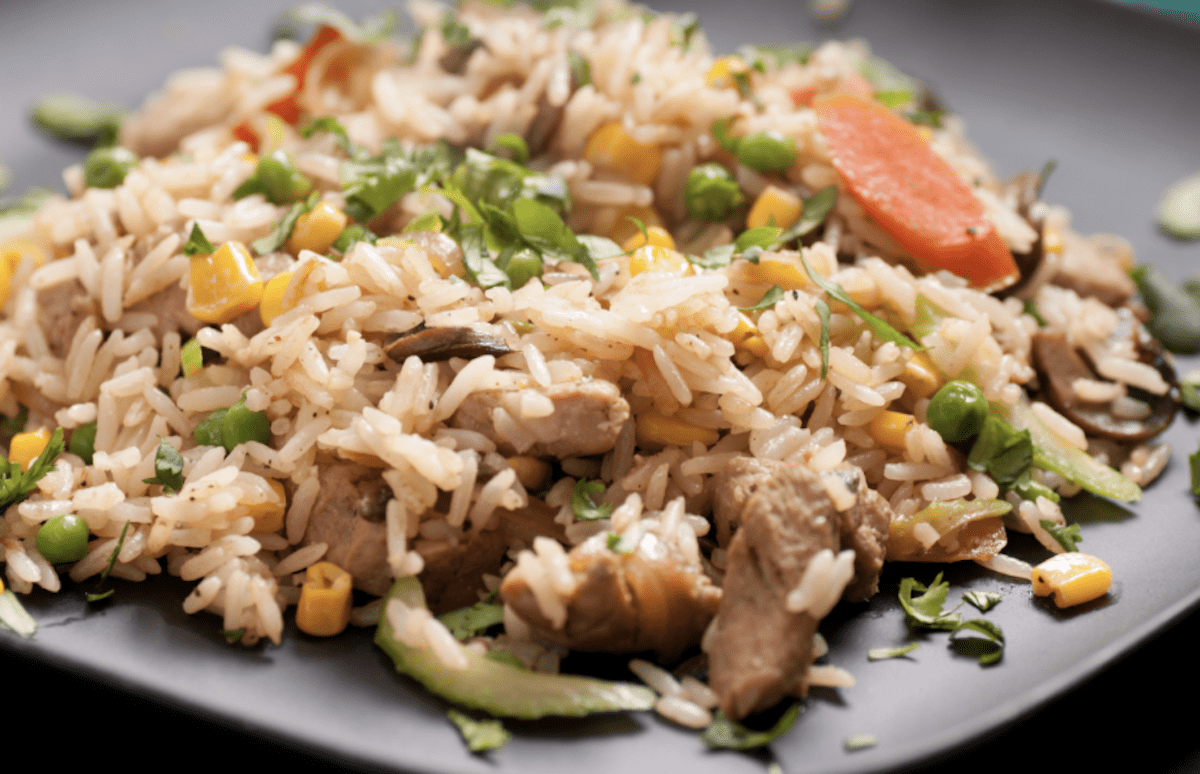 Different parts of China have different versions of fried rice. Yangzhou fried rice typically contains meat and vegetables. Chopped left over char siu barbecue pork, cooked shrimp, peas, and carrots are common. Scrambled egg yolks join as well. Then the whole dish is infused with a light sauce of soy and garlic to add seasoning. Hokkaido or Fujian fried rice often includes seafood such as scallops and prawns, chicken, and mushrooms. The ingredients gain punctuation with a thick soy and oyster sauce. Sichuan fried rice, like much Sichuan cuisine, adds a spicy doubanjiang chili based sauce.
To make your own Chinese fried rice at home, try our Easy Fried Rice Recipe.
Egg Foo Young
You will find this traditional Cantonese dish spelled in various ways, including Egg Fu Yung. Not surprisingly, you will also find it prepared in various ways as well. The original creator is debated, from a scholar in the Ching dynasty of the 18th century to ancient recipes of egg "pancakes" filled with meat or vegetables dating back to ancient times. A likely place of origin is the southern provincial Chinese province of Canton, now known as Guangdong. And while Chinese-American adaptations often include a thick sauce, many of those created in China offer a thinner, light mushroom sauce or simple soy sauce instead.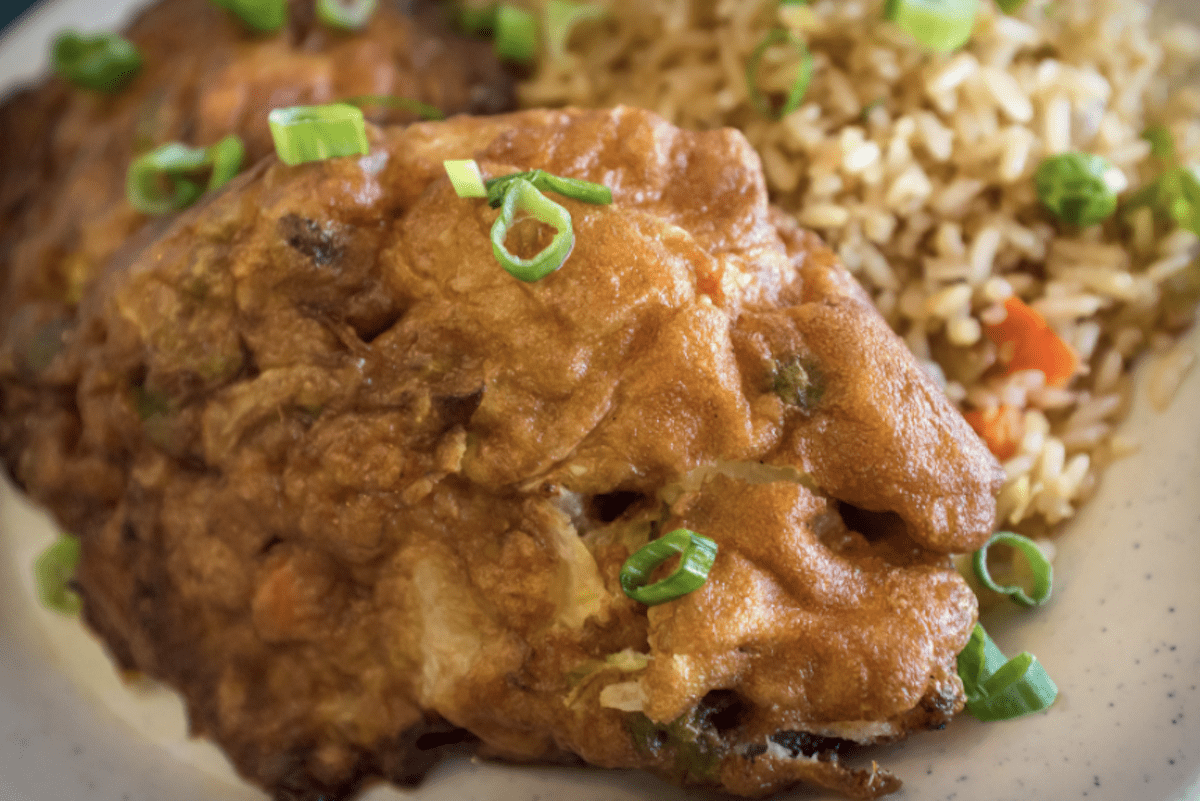 We find this one of our favorite meals when we want some protein without a lot of fuss. The eggs provide plenty and we add whatever veggies we have, definitely mushrooms, and leftover bits of chicken, pork, or beef if we have that as well. It's a simple dish to make, and you can decide whether or not you want the sauce. Here's our simple Egg Foo Young recipe that you can easily make at home.
Egg Foo Young Recipe
Here's our approach to one our favorite tastes of China. We put examples of ingredients for reference. You can exchange, add, or subtract any from the list as you choose. The only thing you really need is eggs! Egg Foo Young is a great way to use up leftovers you have around as well.
Ingredients
For Eggs
8 large eggs, beaten together
1 large stalk celery, sliced thin
1/2 cup onion, small diced
1/2 cup mushrooms, small diced or thinly sliced
3 whole green onions, chopped
1/2 cup fresh or canned bean sprouts
1/2 red bell pepper, small diced
1 cup rotisserie or cooked chicken, leftover pork, beef, or shrimp, diced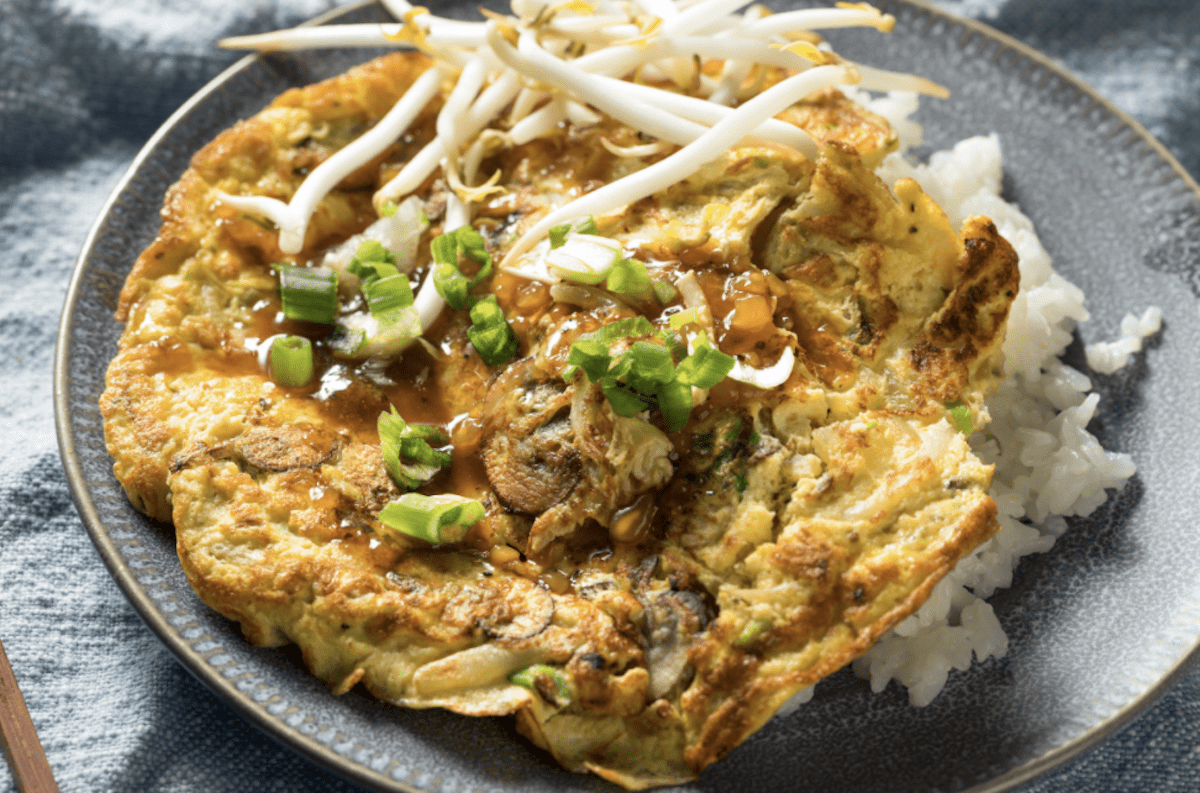 For Sauce (optional)
1 1/2 cups chicken or vegetable broth
3 Tbsp light or low sodium soy sauce or tamari
1 Tbsp brown sugar
2 teaspoons Worcestershire sauce
1 Tbsp seasoned rice vinegar
2 Tbsp cornstarch
3 Tbsp cold water
Use oil of your choice for cooking, preferably one with a high smoke point and that doesn't have much flavor such as safflower, sunflower, grapeseed, canola, or peanut. Start with 1 Tbsp in the pan, and add more add more as you cook if you need it to keep the eggs from sticking to the pan. To add an extra bit of tastes from China, sprinkle a tiny amount of sesame seed oil into the sauce.
Directions
Lightly beat the eggs together in a large bowl. Add the vegetables, meat, and 1/2 the green onions and blend together gently.
Combine broth, soy sauce or tamari, brown sugar, Worchestershire, and rice vinegar in a small saucepan over low heat.
In  small mixing bowl combine cornstarch and water to create a slurry. When the broth mixture is warm, drizzle the cornstarch blend into the sauce and continue stirring until it thickens slightly and bubbles. If you want a thinner sauce, cut the amount of cornstarch in half. You can also delete the sauce and top your Egg Foo Young patties with tamari, soy, or nothing at all!
Heat a nonstick skillet with 1 Tbsp of oil over medium heat. Depending upon the size of patties you want, add half a ladle or more of the egg mixture to the pan. You can make them as small or large as you prefer. We generally use 1/2 to 3/4 cup per patty.
Cook the egg mixture like you would a pancake, until lightly brown on the bottom.
Flip the pancake and brown on the other side, making sure the middle is cooked through.
Remove each egg patty from the pan and put on a plate in a low warmed oven to keep warm while finishing the others.
Serve the patties warm with (or without) the gravy, and sprinkle the tops with the rest of the sliced green onions.

Chinese Vegetable Stir Fry
Whenever we're hungry for something we want quickly, we look in the fridge to see what we have on hand. If we're in luck, there are plenty of fresh vegetables there and we're in business for making an easy and tasty stir fry. We love to make a Chinese vegetable stir fry because it's a great way to get plenty of veggies as well as make very little mess in the kitchen. Depending upon our mood, we may make a stir fry sauce to go with it. A simple teriyaki involves soy sauce and sugar. Something more complex can add ginger, garlic, and a little oyster sauce, if that's around. But we also skip the stir fry sauce entirely, or sprinkle a little low sodium soy sauce or seasoned rice vinegar. Served with rice, a Chinese vegetable stir fry makes a quick and tasty meal. Here's how we do it.
Chinese Vegetable Stir Fry Recipe
This is more like a guideline than a recipe. The great thing about Chinese vegetable stir fry is that you can make it with whatever you have or whatever you want. We keep it simple by having a few items in our pantry that we know we like to use. If you have these items fresh, so much the better. But if you don't the pantry versions work just as well. Depending upon what ingredients you choose, you can make it a real load of tastes of China.
Ingredients
Use any all or other veggies for your own veggie stir fry. You can also easily adjust the amount of each veggie depending upon the number of people that you are serving. Here are the items that most often find their way into our veggie stir fry.
Broccoli florets
Snow peas or sugar snap peas
Fresh or canned mushrooms
Carrots, sliced at an angle
Green beans
Cauliflower florets
Onions, diced
Celery, sliced at an angle
Green onions, diced
Fresh garlic, sliced thin or minced
Fresh or jarred ginger root*
Baby corn cobs, fresh corn kernels, or niblets
Sliced water chestnuts
Red, yellow, and orange bell peppers
Fresh or canned bean sprouts
Bamboo shoots
Oil for cooking
*Ginger root tastes much different from ground ginger as a spice. You can certainly add the spice if you like, but taste it first and use it in your sauce rather than directly as an ingredient in your veggie stir fry.
Directions
Heat 1 Tbsp of oil in deep skillet or wok over medium-high. We have a big 14-inch nonstick skillet that works perfectly for us.
When pan is hot add onions for a minute until they soften slightly.
Add 2 Tbsp of water to the pan then add mushrooms, broccoli, and carrots and cook for another 2-3 minutes to soften slightly.
Put any other vegetables you have into the pan and cook for another minute or two to soften.
Add garlic and ginger and cook for 30 seconds.
If you are using a stir fry sauce add it at the last minute right before you pour your Chinese vegetable stir fry from the pan. You can also serve with light or low sodium soy sauce, tamari, black Chinese vinegar or seasoned rice vinegar to sprinkle at will.
Another option is to include small bits of precooked meat like chicken, pork, beef, or shrimp. Add these between steps 4 and 5 so that they warm up but don't cook too much.
You can eat your Chinese vegetable stir fry on its own for a low carb meal. Or, serve it over rice or noodles. Adding crispy wonton strips on top is also a fun way to finish off the dish.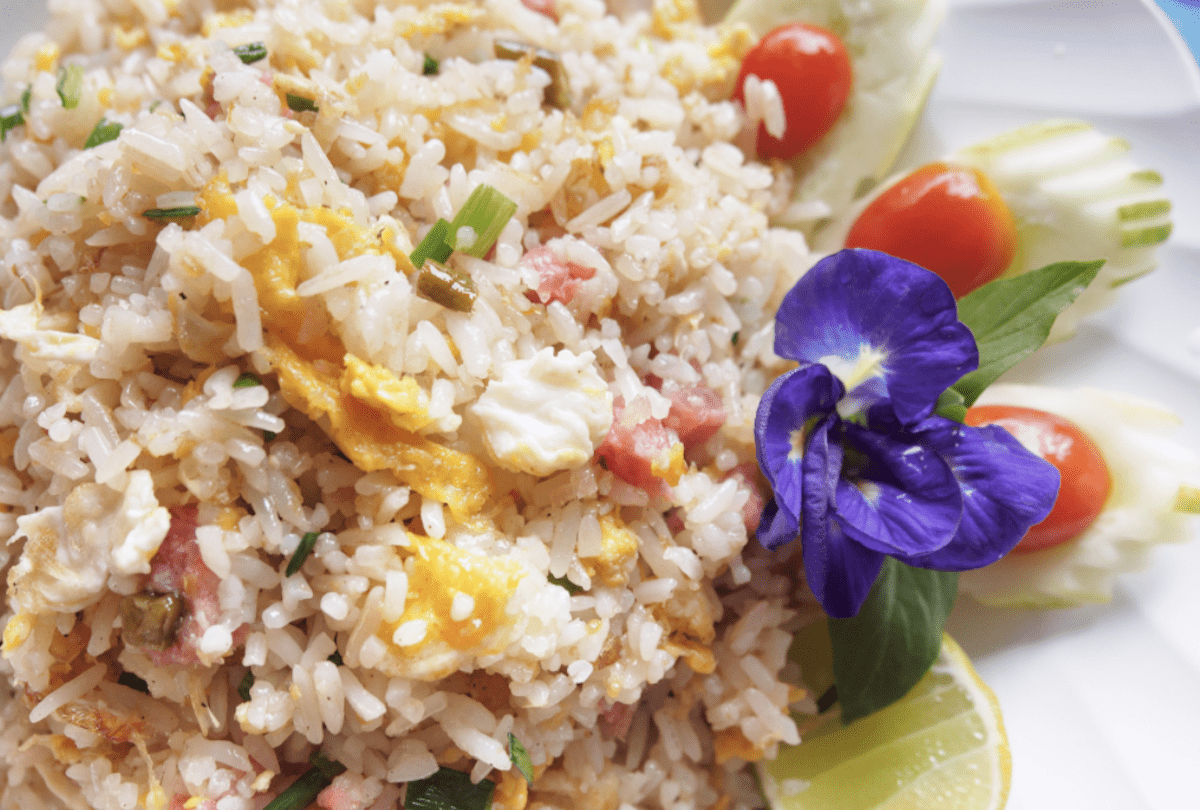 More Tastes Of China
There are many more tastes of China perfect for enjoying at home. We enjoy making a meal of appetizers like soup, dumplings, wontons, scallion pancakes, potstickers, and more with various dipping sauces. You can mix and match as you like. Tastes of China are all about savoring the wonderful flavors as well as enjoying the people you're sharing them with around the table.
If you have some other favorite tastes of China, let us know what they are!
Save It For Later, Pin It!