Updated February 2022
Chances are that you may have never even heard of the Oberammergau Passion Play. Honestly, I didn't either until we started planning a trip to Oktoberfest in 2010. Our plans were to visit Munich and Stuttgart for their famous autumnal festivals and make a stop in Berlin to see Diana's cousin. Beyond that, we thought what else should we see?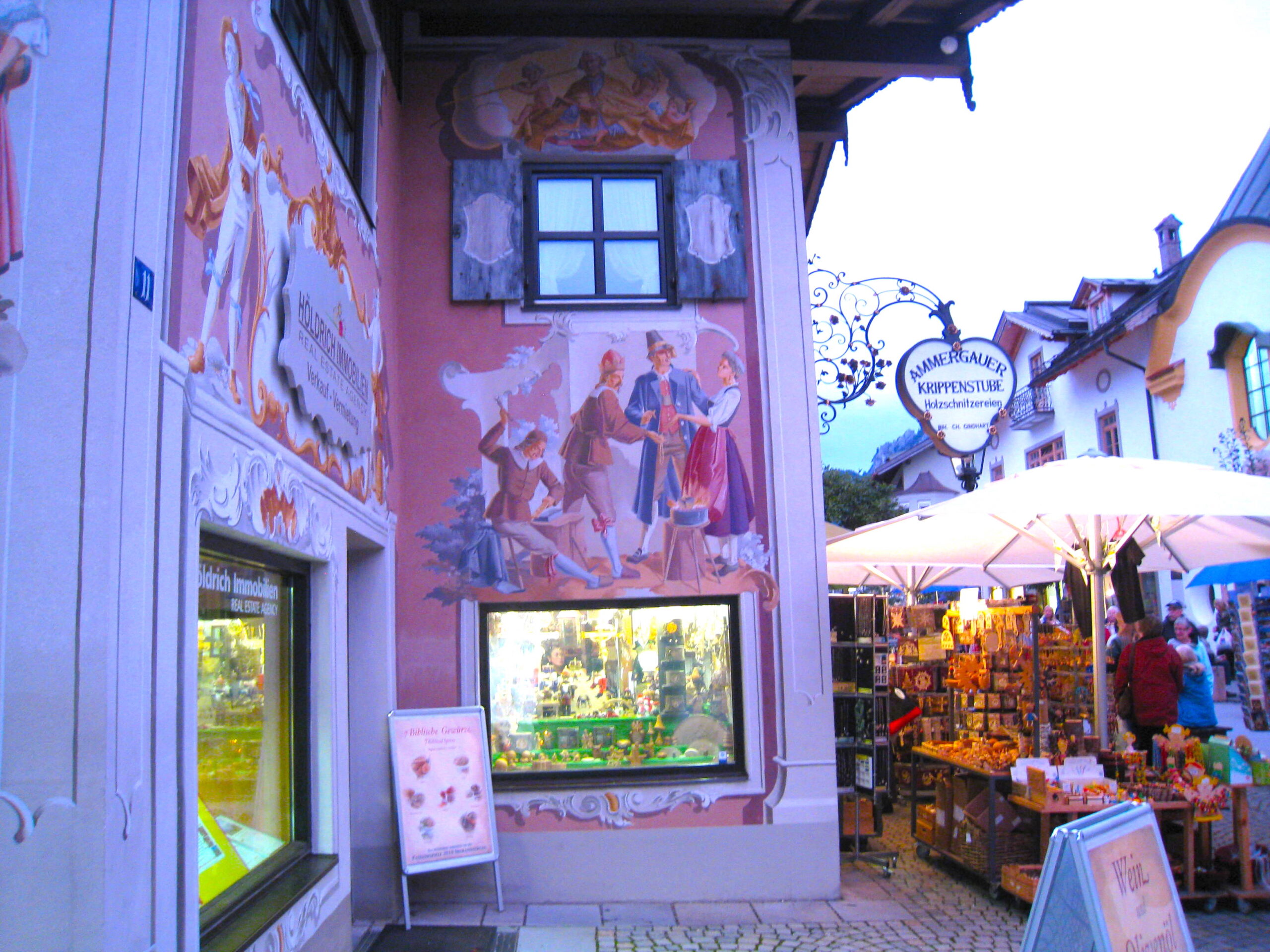 In our trip planning research, we stumbled upon the fact a tiny town in Bavaria, Oberammergau (once you learn how to say it, you may find yourself like me, repeating it over and over again with a bad German accent) was presenting their Passion Play that year. To add to the uniqueness it only happens every ten years. It didn't take much to know that we had to add it to our itinerary.
What Is The Oberammergau Passion Play and Why Is It Special?
The village of Oberammergau, nestled in Bavaria, is a lovely and unique destination, sometimes overlooked by visitors who come to Germany in search of perhaps more populous locales. But in 2022, Oberammergau will once again be the site of one of the most sweeping theatrical events in Europe, the Passion Play in Germany, which has been consistently performed since its first appearance in 1634.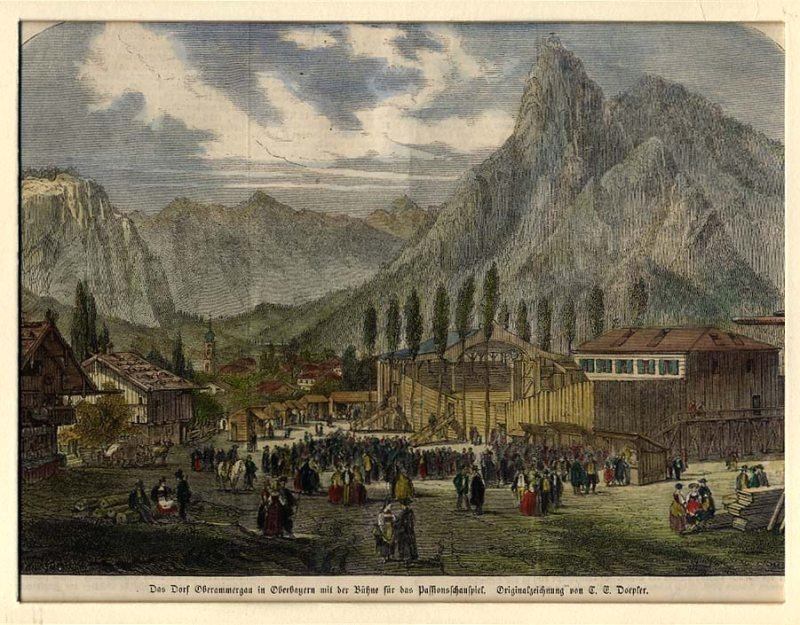 The genesis of the Passion Play was a promise to God by the village during the horrors of the bubonic plague that took millions of lives in the 17th century. The promise was that if God did not condemn the villagers to death by the plague, a play reenacting the life and death of Jesus Christ would be performed every ten years.
The Passion Play, or PassionsSpiele, is performed repeatedly for five months in the last year of the decade. Thus, May 14 through October 2 of 2022 will be the time to see this spectacle if you have the desire. The play reenacts the last five days of the life of Jesus Christ, covering Palm Sunday to Easter.
Is Oberammergau Passion Play Still on for 2022?
In 2022, the Passion Play will be performed in an off-year after a two-year hiatus due to COVID-19. Anticipation of larger crowds makes it imperative to start your planning early.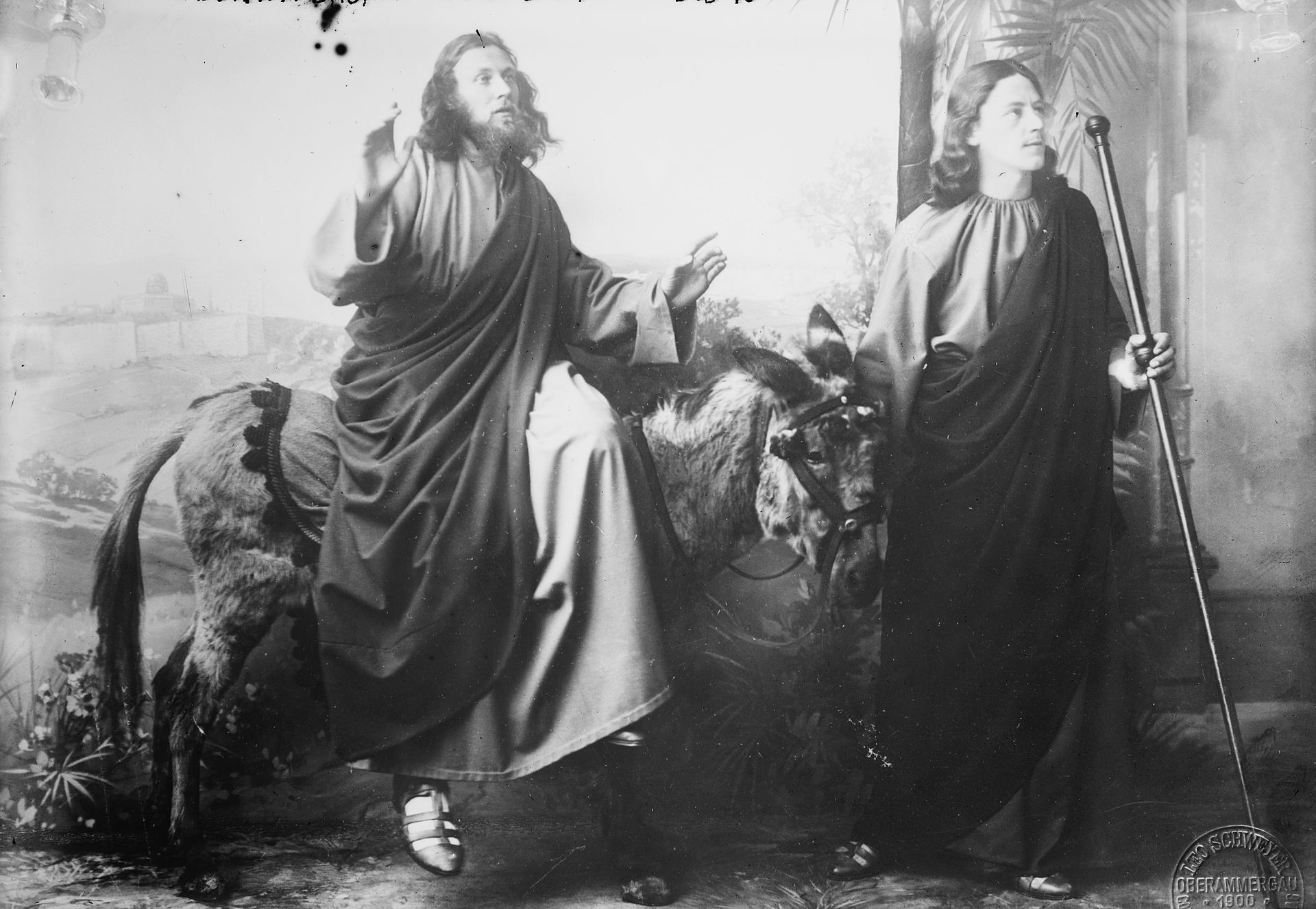 The town of Oberammergau itself has a population of around 5,000. The Passion Play involves the participation of over 2,000 residents, acting as performers, musicians, and stage technicians and support. Visitors do take notice and the village receives some 500,000 of them during the period in which the Passion Play takes place. Preparations and rehearsals take place for nearly a year prior to the public presentations. The 2020 performance season will represent the 51st such event since the village's oath to God in 1634.
Oberammergau, Germany
The pageantry of the Passion Play is undeniable. But the village has many charms even beyond the grand spectacle presented every decade. Many of the buildings are adorned with beautifully painted murals. Many of the murals depict Bible stories in glorious colorful detail.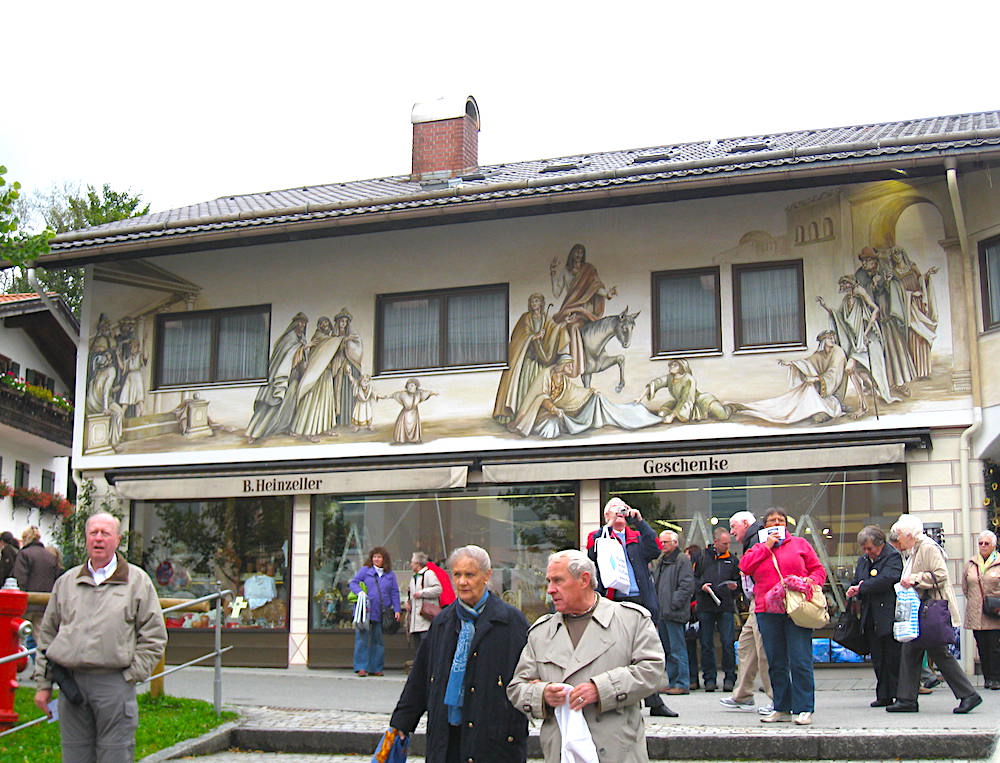 Bright and plentiful flowers often embellish building facades as they spill forth colorfully from window boxes and wooden balconies. The Bavarian Alps and rolling green meadows provide a luscious backdrop for this enchanting scene.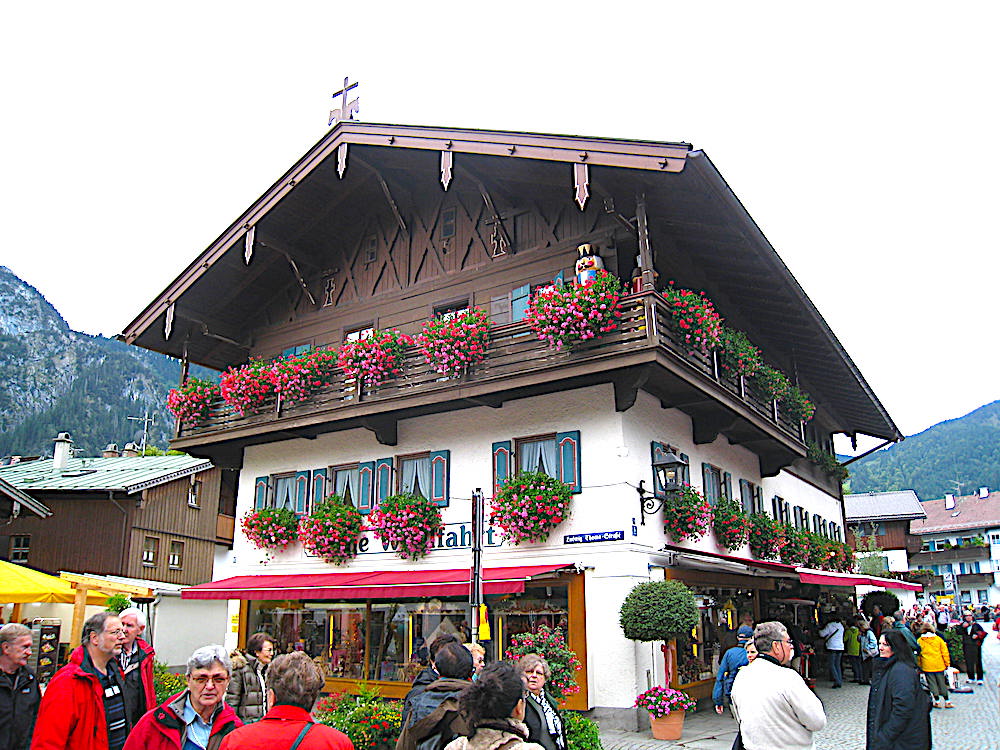 Oberammergau is also home to Linderhof Castle (Schloss Linderhof), one of King Ludwig II's spectacularly luscious castles. King Ludwig, responsible for some of the most beautiful and fanciful castles in Europe, is sometimes referred to as the Swan King or the Fairy Tale King. Believed to be inspired by French King Louis XIV's Versailles, Linderhof Castle is also notable in that it is one of the few castles the dreamy King actually used.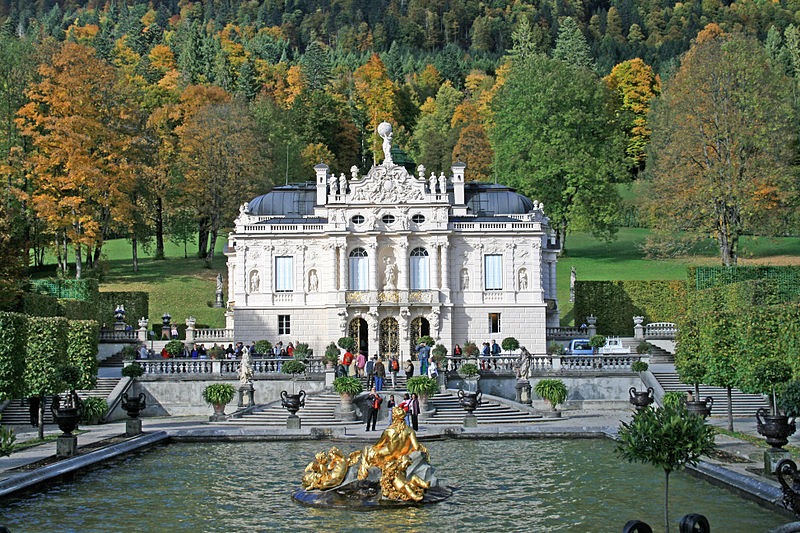 Handcrafts of Oberammergau
Another treasure of tiny Oberammergau is the lovely wooden carvings from clocks to critters to creative inspirations. Originally created by foresters and farmers as a way to while away the long winter months, the artistry of woodcarving has become more of year-long pursuit by full-time artisans. There are shops to explore and carvers on hand demonstrating their techniques.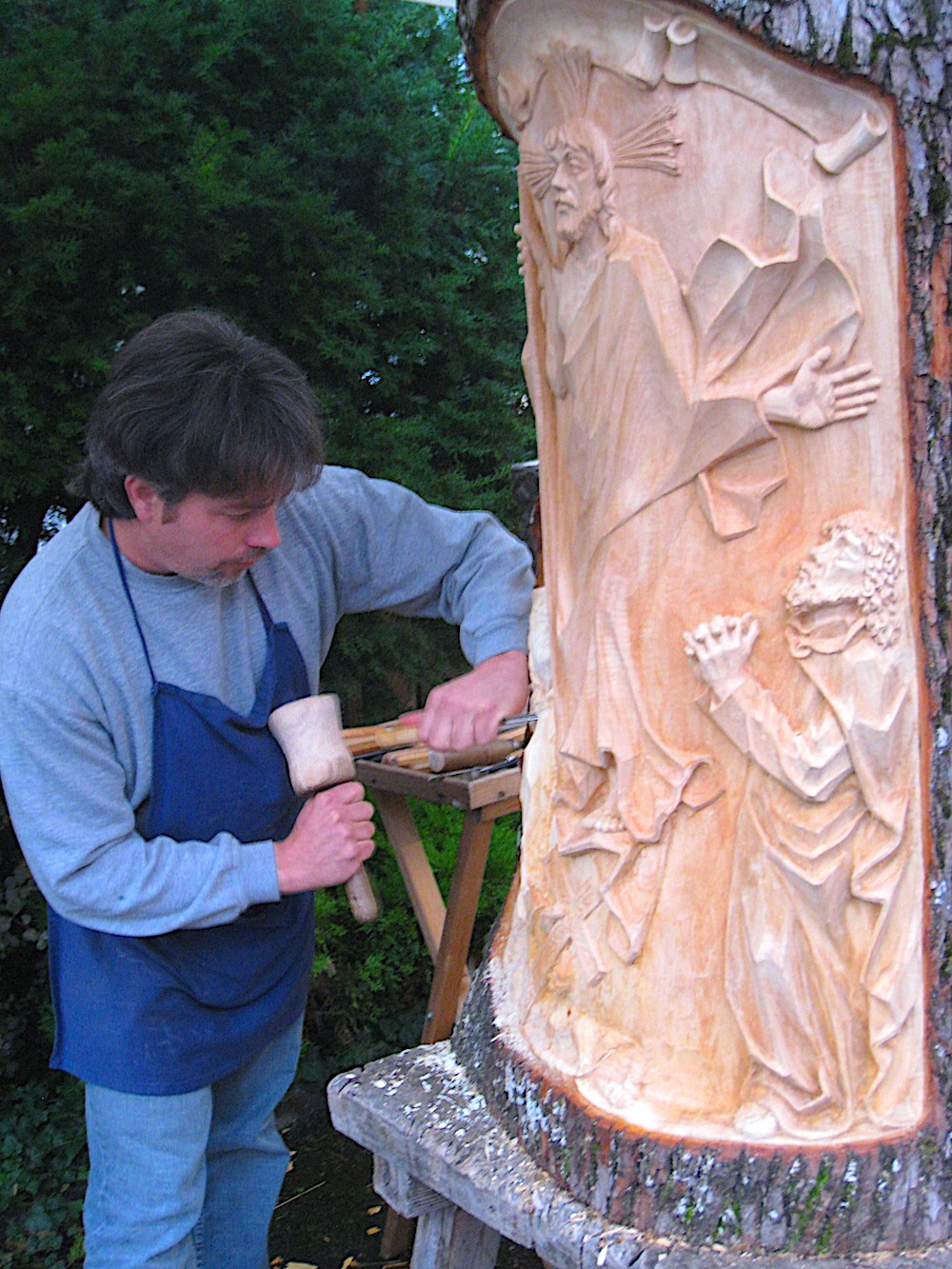 You will not be surprised to also find hand-carved nativity sets in many of the shops as well. Wonderfully detailed and unique Cuckoo clocks are also another favorite souvenir from the Bavarian region. You will likely be inspired to pick up a memento from your visit.  Buyers beware – use caution and your best negotiation skills before you make your final purchases, especially ones with a larger price tag. Keep in mind that you will be there during the high tourist season if you go to experience the Passion Play and prices will reflect that.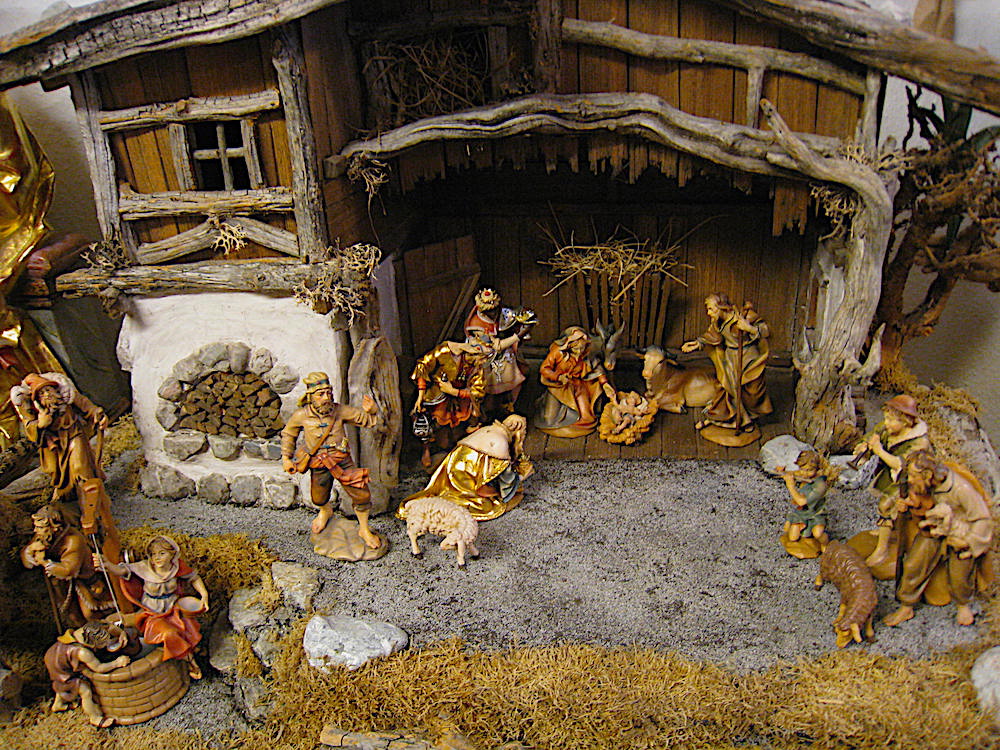 Oberammergau Tours
Once you decide to add the Oberammergau Passion Play 2022 to your travel plans you should immediately start your research. With the coming of the Passion Play, tickets have been on sale since 2020, while packages and tours are being offered by a vast array of travel companies.
We decided to book with a company that took care of everything. It was easy to take the train from Munich to Oberammergau which is a little under two hours. Train travel is wonderful in Europe and we choose that mode of transportation whenever we can. It's easy, the trains are typically very clean, offer free WiFi and get you from point A to point B quickly and with a much smaller carbon footprint.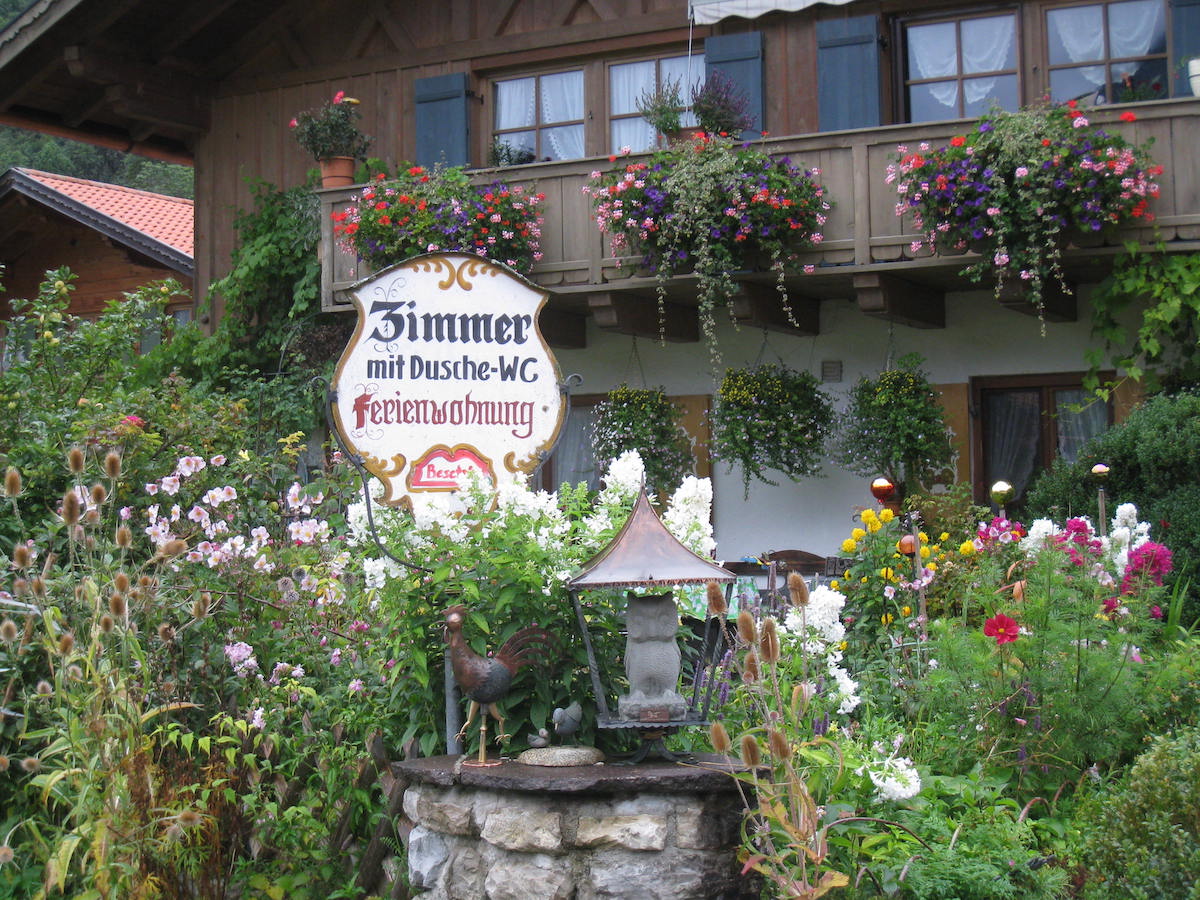 Our package included two nights' accommodations at a perfectly quaint and mountainside Bavarian inn. There we had a delicious and hearty German dinner. We awoke to a breakfast buffet and then took a comfortable minivan to Oberammergau about 30 minutes away.  We spent the entire day in Oberammergau attended the show, had a meal that was included as well as breakfast the next morning. If you get up early you can stroll around the very tiny village and hear the cowbells tolling on the hillside.
Be Prepared
It is a really long day. You will arrive in Oberammergau prior to the showtime you'll have plenty of time to roam around the town and get the lay of the land. It's very small so you'll figure it out really quickly. Then you'll head to the theater. The play is divided into two parts. The first one starts at 2:30 pm and ends at 5 pm. Then the entire theater empties out and heads for dinner. It may sound odd but it works really very well (it's Germany).
Since the majority of the attendees have purchased tickets that include the meal it's organized and orderly. Your tour company will provide directions to the Oberammergau restaurants you'll be going to. We were served a plated meal that came with soup, salad, rolls, butter, beer, and wine. We had a choice of fish or chicken and one lady at our table had a vegetarian plate option as well. The food was traditional Bavarian, hearty, plentiful, and delicious.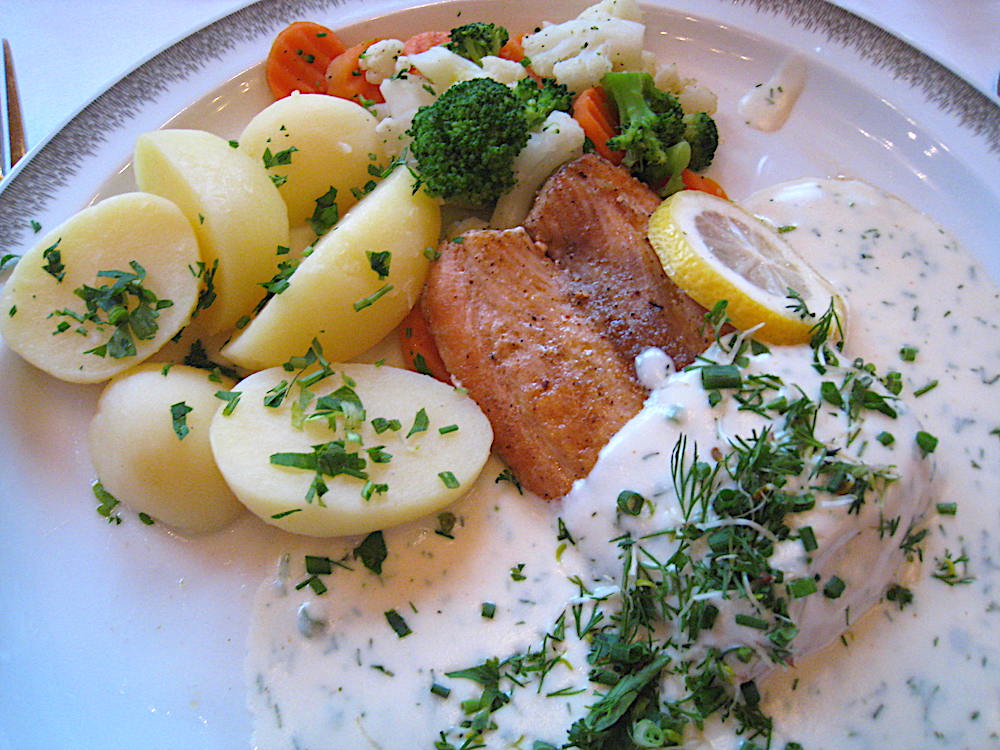 There's a three-hour break for dinner. You'll once again have time to stroll around the town, make some purchases, or just window shop. I'd advise walking as much as you can during this time as you're in for another two and a half hours of sitting once you get back to the theater. You might want to snag a tea, coffee, or cappuccino too so you don't nod off.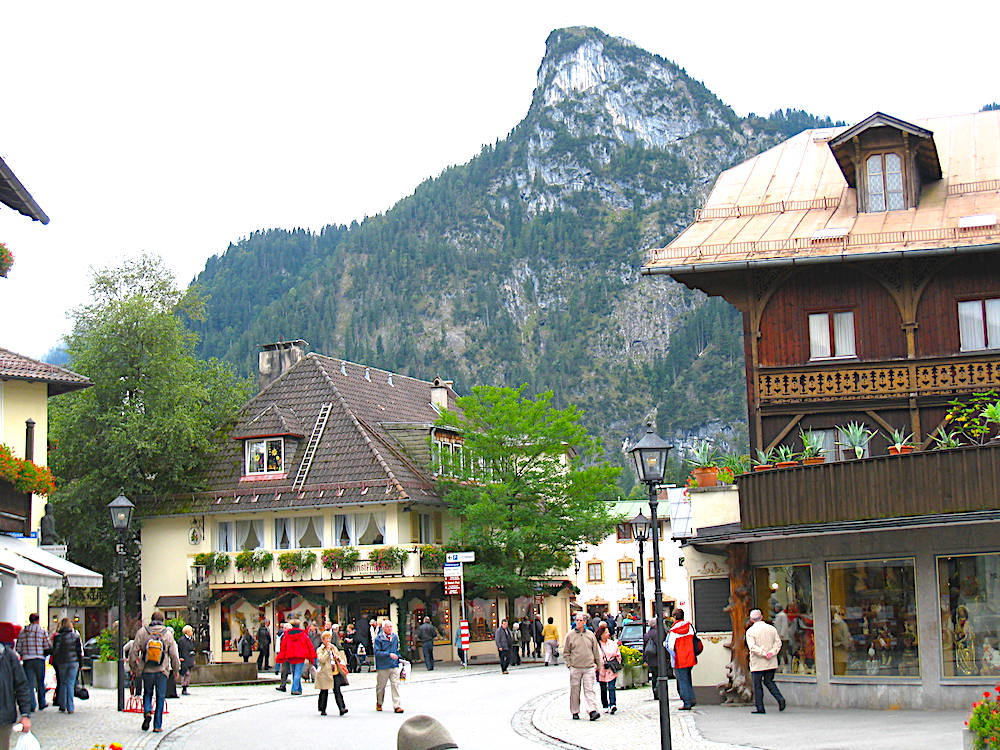 More Tips on Oberammergau
One of the things that makes this performance special is that the back end of the stage is open to the outdoors so the natural lighting really brings the show to life. It also means that it can be chilly or warm depending on when you're attending. Bringing a light sweater or jacket would be a great idea. We were there in late September and it was quite comfortable. It is fully covered so no need to worry about rain or sun.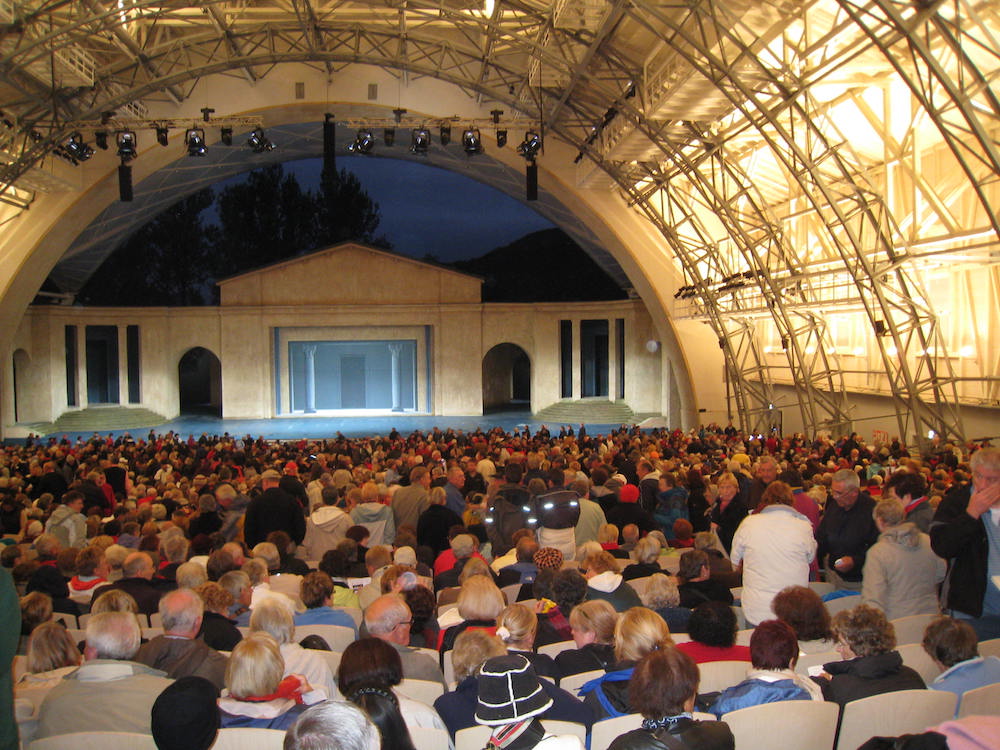 Photography and videoing are not allowed during the performance. I took the snap above during the break right before the show started again.
The latest theater can seat over 4,000 people. It has under-floor heating, large coat rooms, plenty of restrooms, and accessible seating.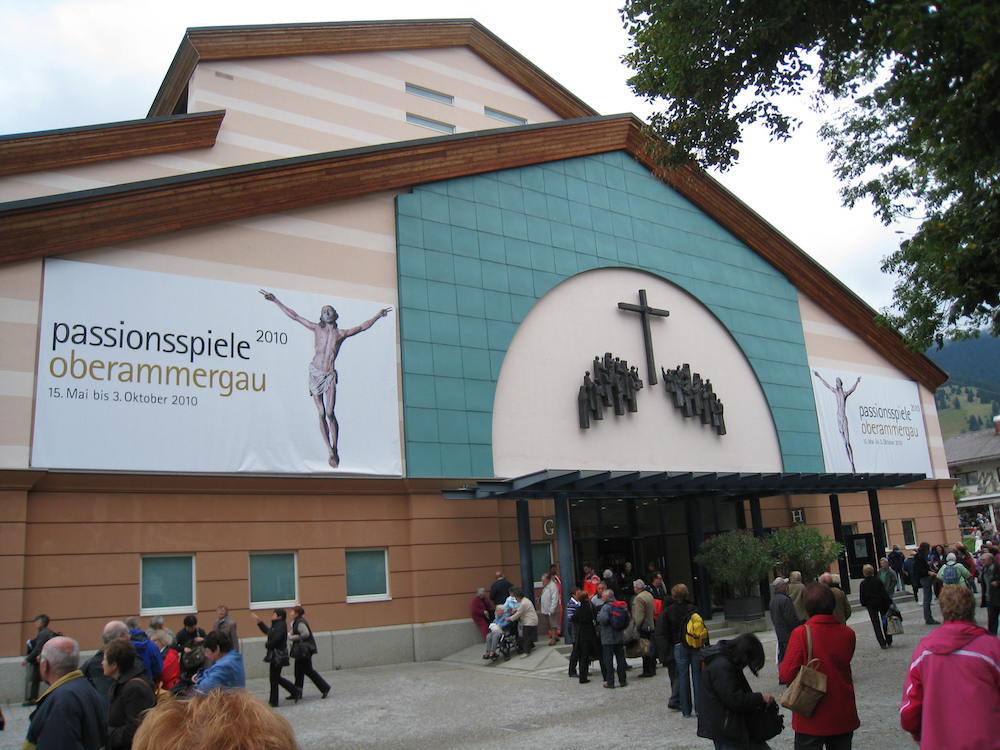 Some of the "performers" are live animals. You'll see the full complement of these characters on stage during the show. It's really quite memorable.
Is the Passion Play in Oberammergau in English?
The play is performed in German. You will be given a program that is printed in English as well as many other languages as well. Since the story is familiar to most people it is easy to follow regardless of your native language.
Start Planning Early
If you want more information about the Passion Play itself, and to purchase Oberammergau tickets visit the official website.
PRO TIP: Be sure to check the visa and entry requirements from your own country of origin. Check the COVID-19 regulations for Germany too.
If you want to combine a visit to the Passion Play in Oberammergau with the Munich Oktoberfest, it runs from September 17 through October 3, 2022. As we always say, since you've already made the long journey you should make the most of it and see and do everything you can.
Of course, you can always visit Oberammergau any time of year and get Low-price guaranteed on Viator and get a completely different experience. Without the crowds and the Passion Play, you will visit a tiny Bavarian town that will welcome you with open arms, delicious food, beautiful mountain views, and friendly people.
Pin to your Travel Boards on Pinterest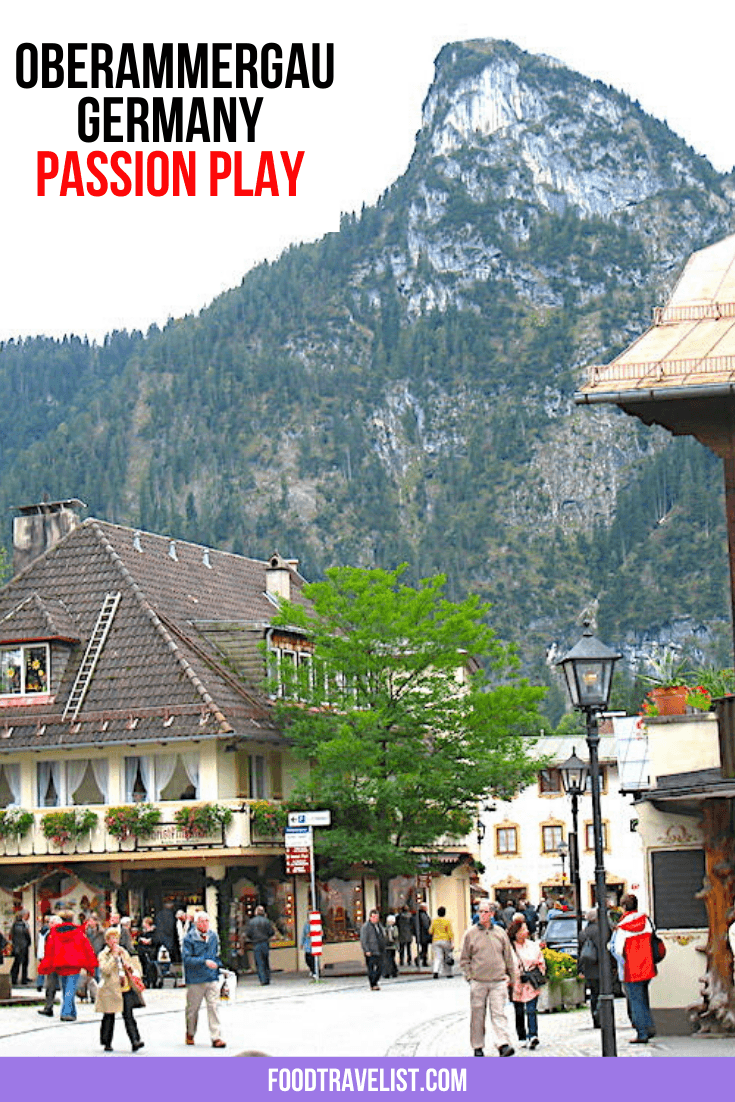 .