The Best Little Cookie In Portugal
Upon moving to Portugal, we promptly inspected every Portuguese bakery possible. Of course, the first item on our list was the delightful Pastel de Nata, creamy egg tart. But once we began to branch out, we discovered that there are so many other bakery goods. Almost every city or town has its own special treat. As we live in Cascais, a beautiful seaside resort, we tried one of its local specialties, the Areias Portuguese cookies. Our favorites come from the Sacolinha bakery there, home to many delicious pastries, cookies, cakes, and bread.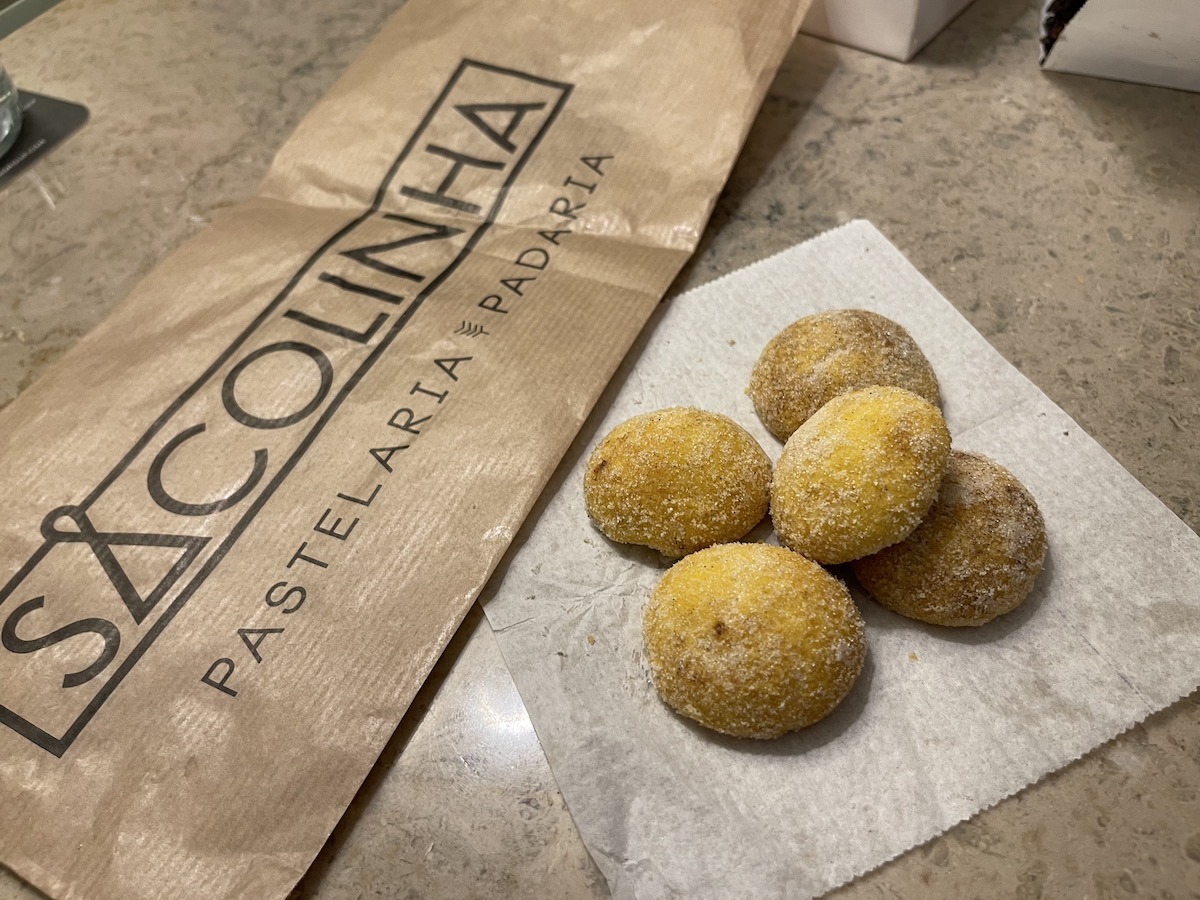 Portuguese Cookie Flavor Bombs
These little flavor bombs are out of this world. Buttery shortbread balls rolled in sugar, flatten out to make little mounds of insane cookie yumminess. The word "areias" means sand, given to the cookie because the texture of the sugary layer feels like sand.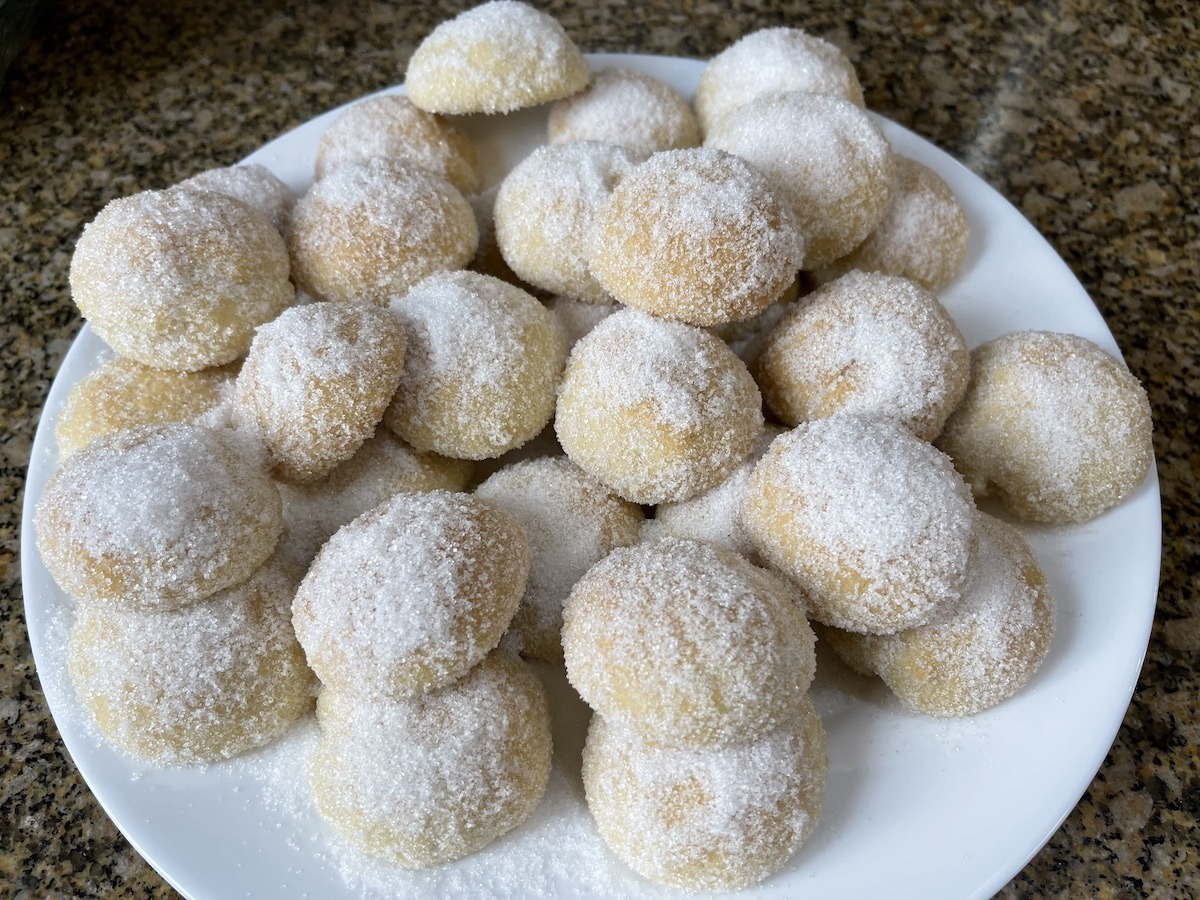 Butter!
We have made these for Christmas, given them to friends, and even just enjoyed them on their own with a cup of coffee or tea. They are absolutely fantastic! All we can say is that we like to make them pretty small because we can eat a few without too much guilt. This is a simple traditional recipe that showcases the butter, so don't skimp when it comes to the quality of butter you use. Get the good stuff – you won't regret it.
This recipe makes dough for 30-40 Portuguese cookies depending on size.
INGREDIENTS
140 g (1/2 c + 3 Tbsp) granulated sugar
250 g (1 c + 2 Tbsp) salted butter, room temperature
400 g (2  1/2  c) all-purpose flour
Extra sugar for rolling
DIRECTIONS
Preheat the oven to 190 °C / 350º F.
Beat the butter and sugar until well mixed and the color is pale and creamy.
Add the flour and mix until just combined (do not over-mix).
Roll into small balls about 1/2 Tbsp size (larger or smaller to your taste).
Place about 1 inch apart on baking sheets lined with parchment.
Refrigerate for 45 minutes or more until very stiff so cookies keep their shape.
Put the extra granulated sugar into a small bowl for rolling.
When ready, bake for 15 to 20 minutes until the bottom edges are golden.
Remove cookies from the oven when done and roll to coat thoroughly with extra sugar.
Let cool completely on wire racks.
Note: Every Portuguese bakery does things a little differently. Some like to add a little flavor to the sugar such as a little grated lemon peel or ground cinnamon to spice up these Portuguese cookies. We think they're amazing as they are, but you can get creative however you like.
Pin It For Later