5 Tips for Food Travel On A Budget
Updated January 2020
We love to travel. We love to eat. It's why we write about food travel. And we know we're not alone. According to the World Tourism Organization, over 88% of travelers consider gastronomy a defining element of a destination. And depending on the destination over a third of tourist spending is devoted to food. When you consider that most of us eat 3 meals a day while traveling, food travel on a budget becomes a challenge. Instead of skipping meals or missing out on local treasure you'll need to be prepared to be sure you have the best food travel experience possible.
Luckily, we've got a lot of experience and some top tips to share that can make food travel on a budget as easy as…well, I have to say it, pie! And who doesn't like pie.
Here are our top 5 tips for food travel on a budget in any part of the world.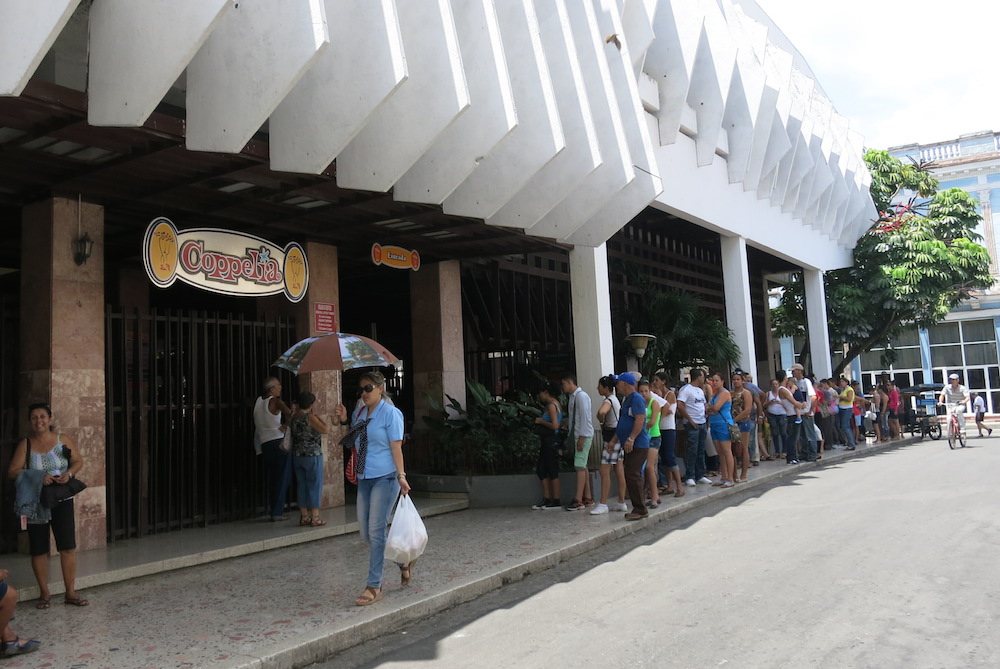 5. Look For The Lines
Locals who love food have their favorite spots and most of the time they go there often. This can lead to lines of diners waiting for a spot at one of the best deals in town. We once "discovered" a well-known steakhouse in Paris by walking down side streets and looking at restaurants. One had a huge line outside while the others, not so much. We got in line and it actually moved pretty quickly. Once inside we were treated to a green salad, 2 servings of ribeye steak with a delicious "secret sauce," and unlimited frites for about 27 Euros. If you'd like to add wine and dessert each is around are 5 Euros.
We may not have known that Le Relais de l'Entrecote was perfect for food travel on a budget, but the line outside told us that the many others did. You'll be interested to know that along with several locations in Paris and throughout France, they also have locations in New York, London, Vienna, Dubai, Hong Kong, and Kuwait.
Be sure to check out the hand posted menus and see if there are any specials of the day. You can score yourself a deal and a great meal where you'll least expect it.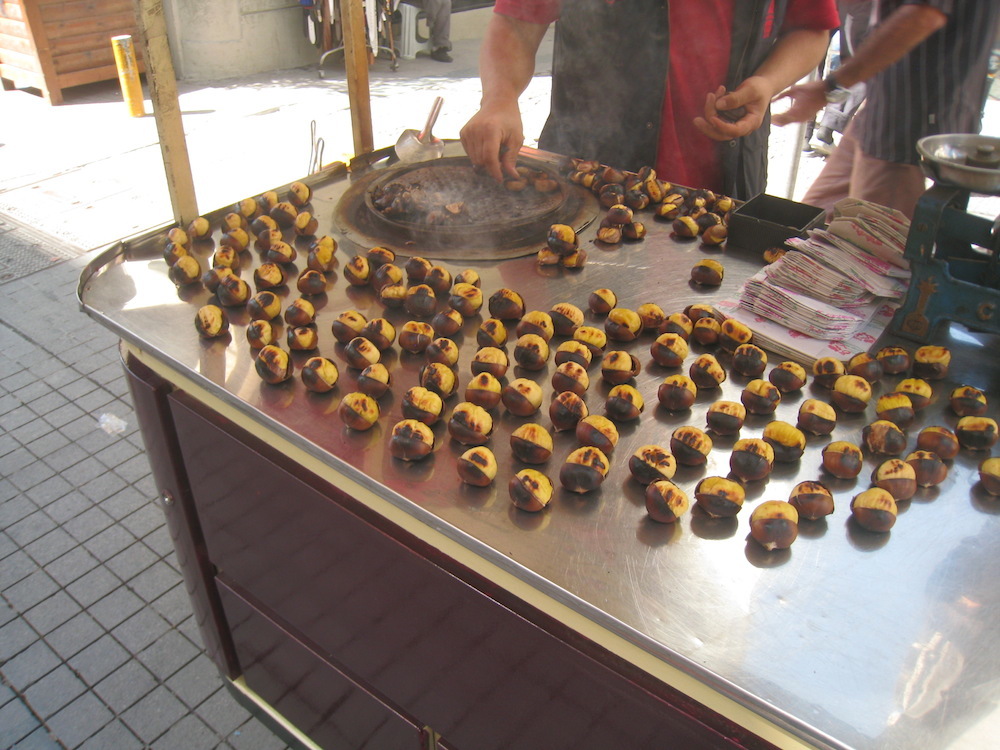 4. Street Food for Every Taste
Some travelers worry that street food is unsafe. Under certain conditions, of course, it can be. But if you can see the preparation and cooking you can tell for yourself. If not, just keep walking to the next street vendor.  If you're not an adventurous eater, there are still plenty of street eats for you. Hot roasted chestnuts cooked over a charcoal-filled barrel, sweet corn fresh off the grill, crunchy roasted nuts or crusty bread, there's plenty of low-risk food to try. From pierogis to potstickers you can get a taste of local culture just about everywhere. Look to see which vendors have plenty of customers and you're likely to find yummy bites that are safe as well as satisfying for food travel on a budget.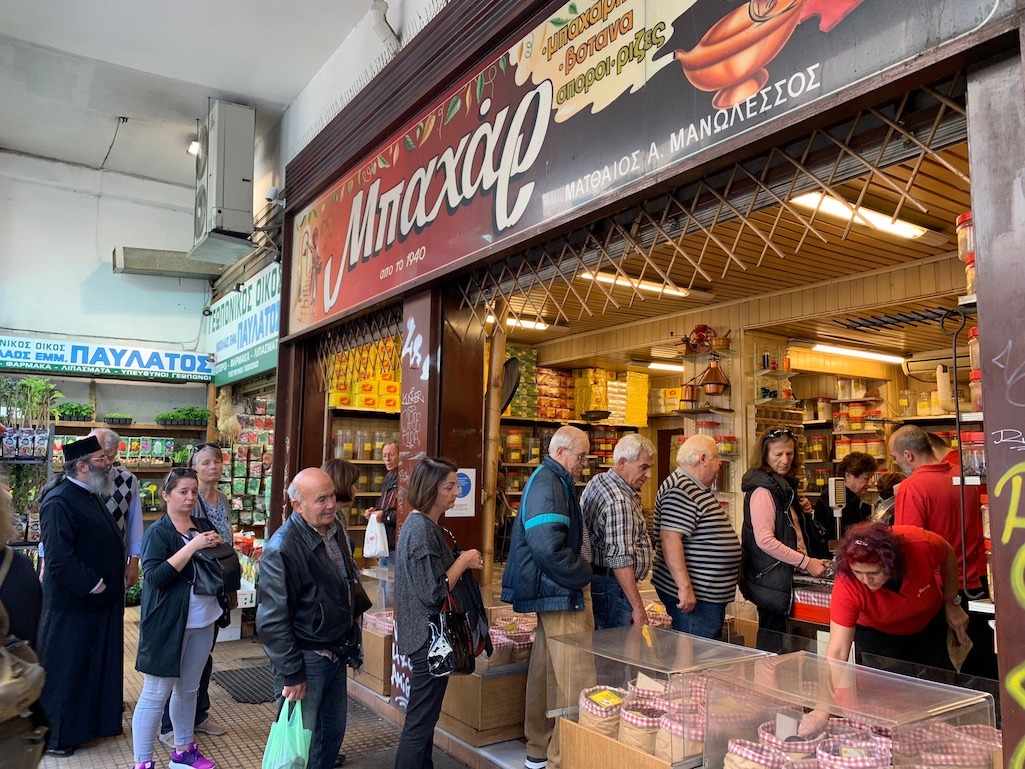 If you're adventurous you'll find so many delectable items to try. While we were in Beijing visiting their legendary Donghuamen Night Market there were all kinds of things on sticks. Insects, snakes, animal parts as well as fruit and veggies that were much tamer. Don't forget to try the sweet treats too. Candied apples or fried hand pies are always a tasty bet.
Still don't feel confident enough to pick your own street food? Ask a local for some help. You'll find that cab drivers are more than willing to share their favorites. When we were visiting New York City. We talked to our UBER driver from the airport to the hotel the entire ride about restaurants and food. The ride went so quick and we all had a ball talking about our own favorites. We became fast friends and he almost went out to lunch with us too! You just never know who is going to become your newest food traveler friend.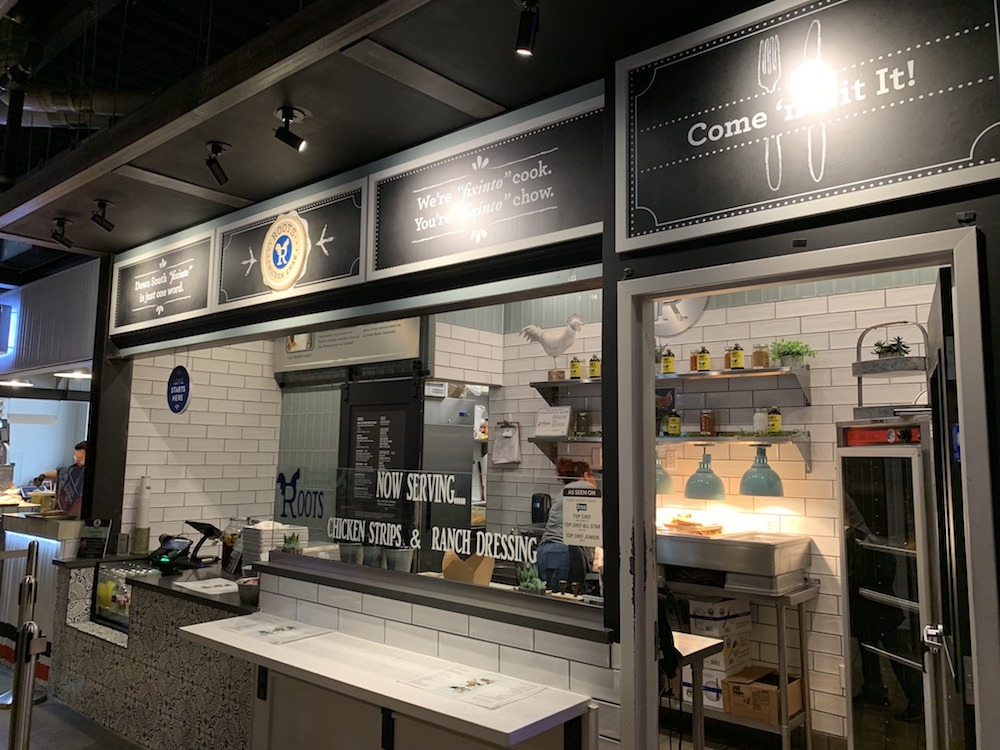 3. Ethnic Areas, Food Fests, and Malls
Look for the ethnic areas if you're in a larger city for great value bites. Argyle Street in Chicago is tops for Vietnamese while Devon Ave is the undisputed king of Indian eats. Paris has its diverse Latin Quarter with everything from fondue to gyros in a pita. There are also plenty of ethnic and holiday feasts where great food is abundant and prices are reasonable. We love the Oktoberfest and Christmas markets all over Germany. Remember too that shopping and value dining go together.
Check out the local shopping malls for food courts with surprisingly delicious and affordable tastes. But, opt for the local options rather than chains. Also, you can find specialized food halls such as the Hawkers centers in Singapore. They specialize in amazing and cheap local cuisines, perfect for food travel on a budget.
Many cities now have food halls and public markets too. That's a wonderful way to experience the local food and really spend some quality time mingling with the locals. Another food and travel hot spot, Plano Texas, Legacy Food Hall has dozens of local restaurants to try as well as live entertainment to keep you busy. Montpelier, France has a similar food hall that has multiple types of dining to choose from as well as outdoor entertainment and shopping too. These types of foodie destinations make it easy to try a lot of the local cuisine and relax with small portions and group seating. Be sure to check the local websites for the calendar of events and food festivals too.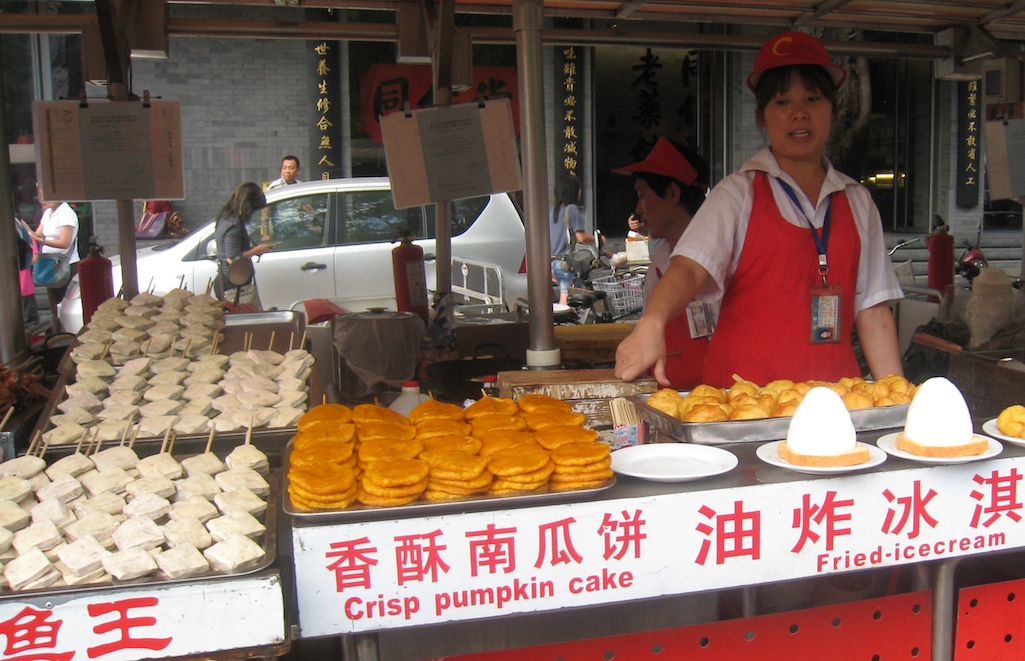 2. Markets and Mobile Food
Sometimes the best way to get a great meal is to pick one up on the way to somewhere else. Visit local markets and mobile food vendors for tasty treats that are easy on the wallet. Check out Grand Central Market in Los Angeles, La Boqueria in Barcelona, St. Lawrence Market in Toronto, Chandni Chowk in Dehli, and many others. Markets let you experience a slice of the destination. Food truck rallies and food cart pods offer a variety of value tastes in one spot. Robust food truck gatherings are found all over the U.S. in places like Wisconsin, Tampa, Scottsdale and more.
In fact, the Dane County Farmer's Market in Madison, Wisconsin is the nation's largest producer's only farmers market in the country. Set in Capital Square it has become a destination market for the entire Midwest. It's easy to spend all day wandering around the entire square, talking to farmers and picking up all your local favorites. It's also a great place to pick up healthy road trip snacks of fresh fruit and fresh-made sandwiches or salads.
If you're staying at a place with a kitchen, markets are also a great place to pick your ingredients to make your own locally-inspired meals. Using fresh produce, meat, fish or chicken you can create wonderful meals.
Amazing food trucks are outside the U.S. too in places from Amsterdam, Berlin, London's famous Eat St. and now even in Hong Kong. These portable gems are where many notable chefs have gotten their start. You never know when you're going to be tasting something that is being created by the next Instagram sensation.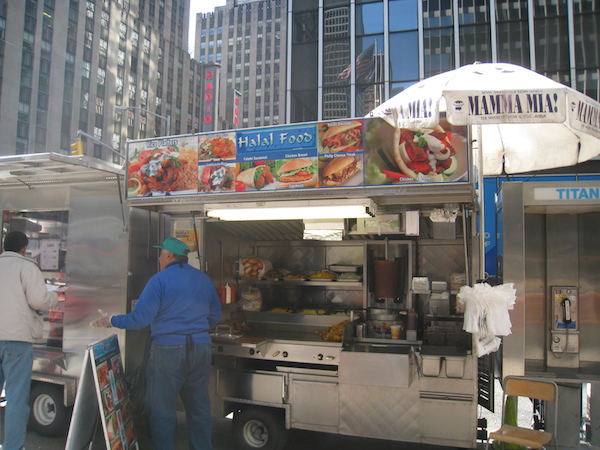 1. Shop For The Food Travel Deals & Coupons!
The best way to ensure food travel on a budget is to plan in advance. Some countries offer fixed price menus, midday specials, happy hour discounts and other great deals. Search before you go to see what is available in the destination you're visiting. Coupons, promos, and discounts are available from many online sources as well. If you're a savvy shopper, you can find fun surprises like discounts on French restaurants in Sydney. You can find some of the best restaurant deals at Groupon. By planning in advance you can even add a high-end restaurant to your food travel on a budget.
When you are planning your food travels remember to make reservations and do your homework. If there is a special place you really want to experience check their website, call them, just be in touch so you won't be disappointed. It's the worst when you show up at a restaurant only to learn they are closed.
When in a destination be sure to stop in the local tourism office. Pick up the local destination guide for the latest information. You may also find that they offer coupons and deals for visitors. Be sure to ask the local representative for their best food travel tips, too. Ask them their go-to spots not the touristy ones. You'll be surprised by the wonderful recommendations that you'll receive.
These are just a few of our budget travel tips for having a tasty trip that's full of fun, flavor, and value. Please let us know about your own best ideas for food travel on a budget. Bon Voyage and Bon Appétit!
Pin To Your Food Travel Board