Essential Travel Items For Summer
You can plan for warm-weather travel any time of year. When you're in the thick of summer it's great to find essential travel items that help make your journey more comfortable. When the weather is cooler you can dream of warm weather destinations and start planning. Either way, we thought we'd share some ideas and products that we find helpful when temperatures start to climb.
As always, be sure to travel with plenty of personal cleaning products to keep you and the areas you traveling in like planes, trains, and automobiles free from germs. Clorox wipes and Purell hand sanitizer are musts for any traveler.
Travel Accessories
Evo Global Travel Adapter pocket size, dual USB charger
One thing we can all agree on is that when packing your travel accessories smaller is usually better. Who wants to schlep around a lot of heavy equipment? Not me. I hate carrying anything so any product that can lighten my load is a friend of mine. This handy little adapter has two USB ports and easily converts for British, European, Asian, South American, Canadian and Australian outlets. You could easily carry this in your purse, bag or even your pocket.
Alio Neutralizing Scented Pouch
One of the more annoying things about traveling is the dirty clothes you need to carry home in your suitcase. If you're traveling on a long trip this problem can be even more, how should I say, smelly? Our friends at Alio have you covered. Try throwing this little cotton pouch into your suitcase and it will eliminate odors. You can use it anywhere. Gym bags, drawers, shoes, wherever you need a little fresh air.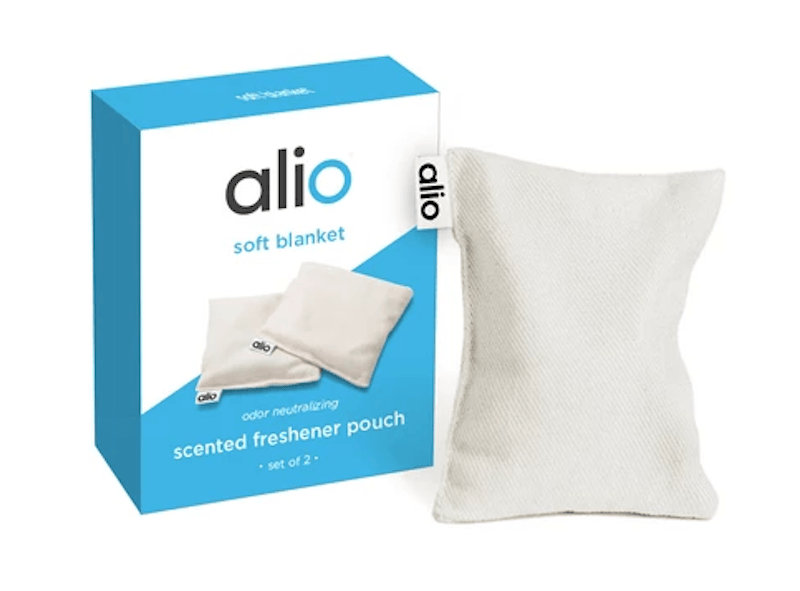 They have a variety of scents to choose from but the soft blanket fragrance will make you want to snuggle up with it. We also tried their odor neutralizing oil-free reed diffuser in the bathroom where we keep the litter box. Pet-friendly, eco-friendly, and with a light fragrance that's not cloying, Alio is made in the USA and is oil and mess-free. Even if the cats knock it over it's not a problem and so far they have steered clear.
Comfortable Feet
Arcopedico Shoes
I've professed my love of these shoes before. Their boots are so comfortable that I have to admit that I wore them way past the fashion acceptable date this past spring. Thank goodness I discovered their equally as comfy Town shoe. These shoes are ideal for the warmer weather. Their patented Lytech™ fabric stretches and molds to your foot. This is marvelous when your feet might swell a bit during travel or when going way over your 10,000 steps during your adventures. The same great twin arch support in their other shoes are in the Town shoe as well. Bonus prize…they also look great!
If you see compression socks in every one of my travel accessories lists you would not be wrong. I just simply cannot recommend these enough. I don't care what age you are these socks can literally save your life. Think I'm kidding? Google it. Long flights and sitting for any amount of time anywhere make your legs ripe for deep vein thrombosis (DVT). Even the CDC has a page on its website devoted to what you need to know about  Blood Clots and Travel. Now don't get me wrong these alone won't solve the problem completely. You absolutely need to get up and walk around. Most airlines will have a set of exercises that you can do in your seat in their in-plane magazine or in their video selection. Think you'll look silly? Who cares. Remember no one is really paying attention to you because they're all worried about their own nonsense. Think the socks are ugly? Not any more. There are many fashion styles and colors available. Go order some now!
Cool Drinks
Tenzo Matcha Tea
I love tea. All kinds of tea. But if I want something to perk me up and keep me going all day I reach for matcha. On our recent visit to the National Restaurant Show in Chicago, we met the guys from Tenzo tea. I have to admit that at first, I was skeptical. What would be so different about their matcha? I've had good matcha and really bad matcha. I'm a simple girl and I don't like most of my tea (or anything else for that matter) with anything added. Certainly no chemicals, or artificial sugars. Bleh!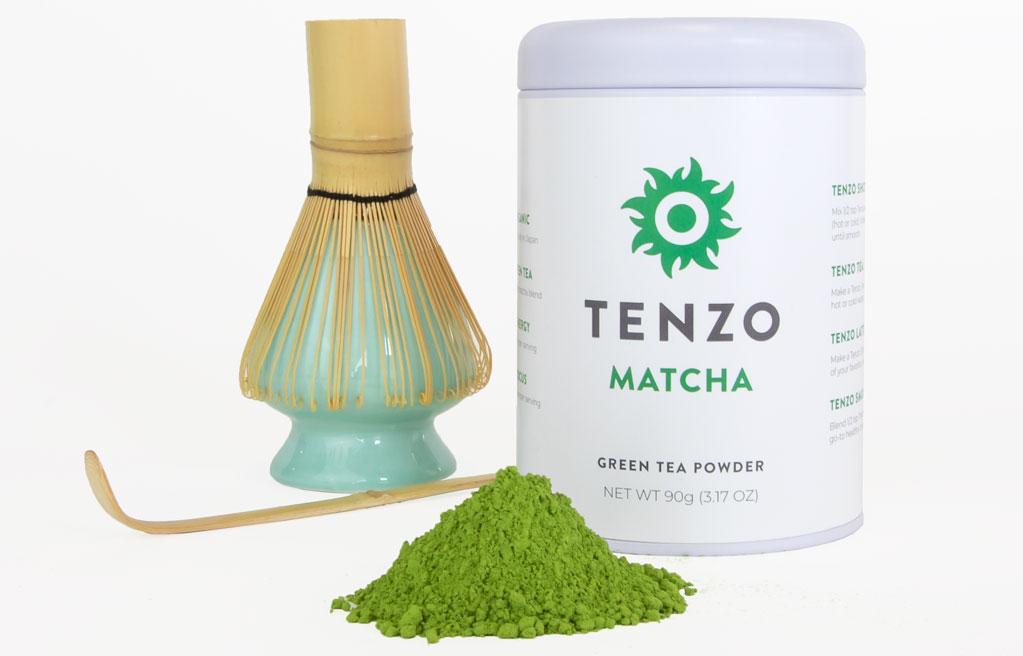 After my first sip of Tenzo matcha, I knew they were onto something really special. They have a proprietary blend of organic ceremonial matcha crafted by a Japanese tea master. You simply add water, nothing else. If you've never tried matcha this is the brand to get you started. I love their new starter kit. The matcha comes in a tin and includes a free matcha whisk. Plus they give back to the community. Every bag of Tenzo tea sold provides clean water for 1 person for 1 year! Whether you have it on the road or at home try some I think you'll like it.
Travel Snacks
Simple Mills Cookies and Crackers
If you looking for tasty gluten-free snacks look no further than Simple Mills. Katlin Smith, the founder of Simple Mills has succeeded in producing gluten-free products that are not only delicious but her attention to detail in the ingredients is unrivaled. As they put it, they enrich lives and bodies through simple, delicious, real foods. Doesn't get much better than that, does it?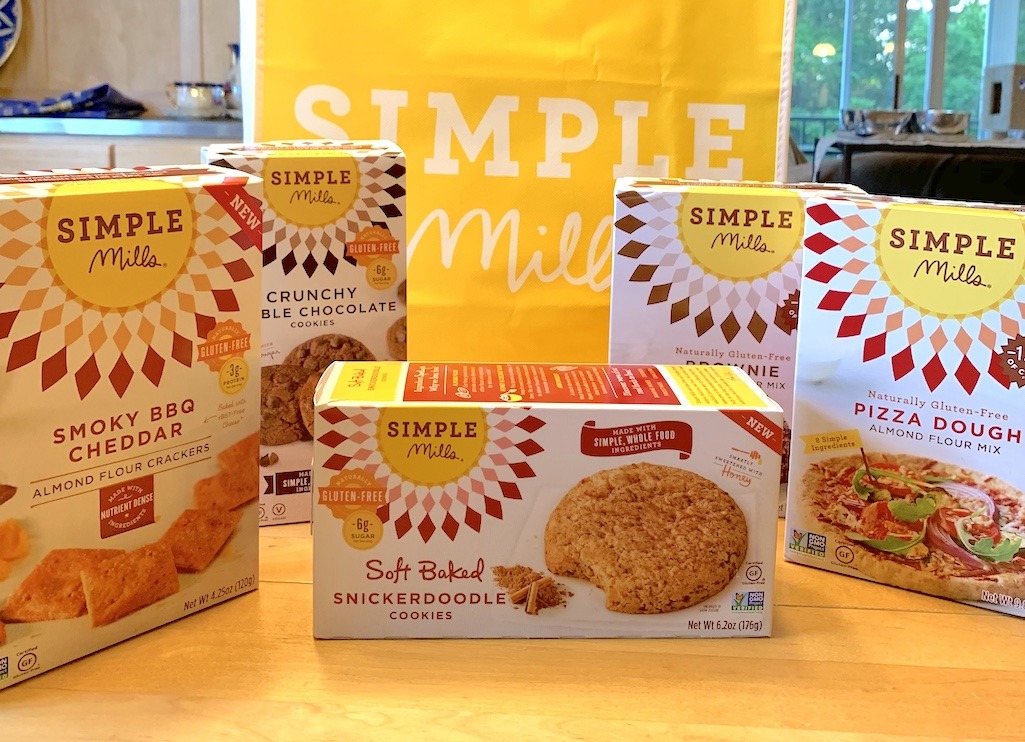 They have a wide selection of cookies, crackers, baking mixes for brownies, pizza dough, muffins, cakes and they even have frosting. All products are gluten-free, soy-free, non-GMO and paleo-friendly.


Meli's Cookies
You know when a brand calls its cookies monsters they are truly making a statement. Although they are also gluten-free you might not notice the difference. They use a family recipe that's over 40 years old. Meli's cookies are gluten-free rolled oats and nut butter. No artificial preservatives are added. They make dry mixes for you to make at home and ready-to-eat packages to take on the road.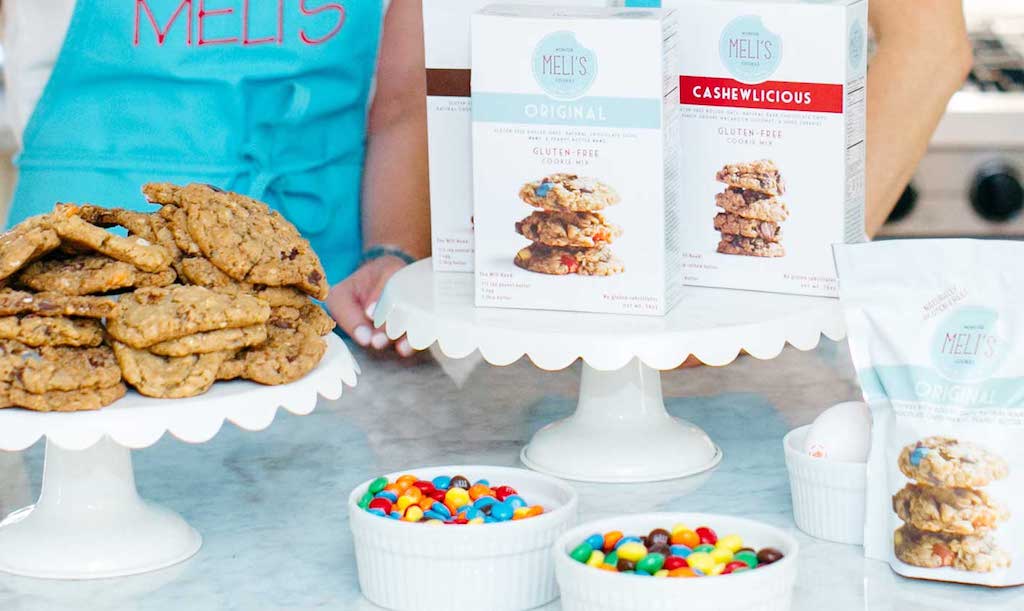 Travel Reading
What is summer travel without summer reading? Here are just a few books we're enjoying this summer that we think you'll enjoy.
My family was one of the millions in the midwest that made the trek to the Lake of the Ozarks every summer. We visited the Lake of the Ozarks this summer so this book became an essential read. You may know Bill Geist as CBS correspondent on CBS Sunday Morning (one of my favorite shows). Bill spent seven summers in the Ozarks working at his uncle's resort. Whether you've been to the Lake of the Ozarks or not you'll enjoy this silly coming of age book.
Any book that has a chapter on baguettes is gonna be one I want to read. It's a fun read for food lovers and Francophiles. You'll discover the history you never knew before about all your favorite French dishes.
We love all animals but birds have a special place in our hearts. We were recently at the World Center for Birds of Prey in Boise, Idaho and wandered through the gift shop. Wanting to help support the center we thought we'd buy a book or two. We loved the idea of this book but when another store patron heard us trying to decide which books to buy she said, "that's such a wonderful book." A conversation ensued and we took it to the cashier. Noah Strycker set out to see half the world's birds in a year. He spied 6,042 species setting the record along the way. We're saving this one for our next trip and can't wait to crack it open.
One of the things we do most nights, whether traveling or not, is read to each other out loud when we go to bed. We have found this to be a great way to relax and forget about all our daily cares and enjoy a good book. We typically stick to fiction and stay away from anything work-related. This classic was one of our recent choices. It certainly serves as a reminder as much as times seem to change they somehow still have a long way to go. Well worth a second, or even third read.
I'm not gonna lie, Rob is a friend and fellow travel writer. We love his blog 2TravelDads and follow the adventures of him and his husband and their two boys. Rob recently launched this book and it's jam-packed with activities to keep the little ones busy for four trips. It's the perfect size for little hands. Plus it becomes a journal and souvenir that chronicles your child's travels. I already picked one up for my two-year-old niece and can't wait until she's old enough to enjoy it.
Essential Travel Items
We hope you liked our essential travel items and keep adding to your travel accessory lists. If you have suggestions or essential travel items you'd like us to review please leave a comment below.
You will notice that this article contains Amazon and affiliate links. These links take you right to the products and provide a small commission for Food Travelist. This helps us stay in business and costs you absolutely no extra.
Pin to your Travel Accessories Board on Pinterest