Central Missouri may fly under the radar, but once you get a taste of the fun that awaits, you'll just want to experience more and more. We visited three diverse towns and found that each one has its own special appeal. Come along with us to experience Lake of the Ozarks, Fulton and Columbia in Central Missouri
Lake of the Ozarks
Lake of the Ozarks may bring up images of money laundering and getaways from Chicago because of the incredibly popular Netflix series Ozark. There is certainly treasure there. And, it makes a good visit from Chicago or elsewhere in the Midwest. But you won't find the dark and foreboding mystery that tv has made up. Instead, you'll experience a fun, family-friendly resort area with tons of water and outdoor activities, great food and friendly people.
Margaritaville Ozark Style
If you've got a hankering for the beach, Lake of the Ozarks is a Central Missouri destination that will feed your need. There are beaches, water parks and plenty of natural areas just waiting to be enjoyed and explored. To get into a laid back mood, try staying at the newly minted Margaritaville Lake Resort in Osage Beach. You'll find the whole resort caters to the cool and playful attitude of Jimmy Buffet's music. There are two championship golf courses, many water sports, a great indoor arcade and bowling alley. Take a lake cruise or chill out at one or all of the several property restaurants and bars (some poolside, of course) and feel your stress melt away.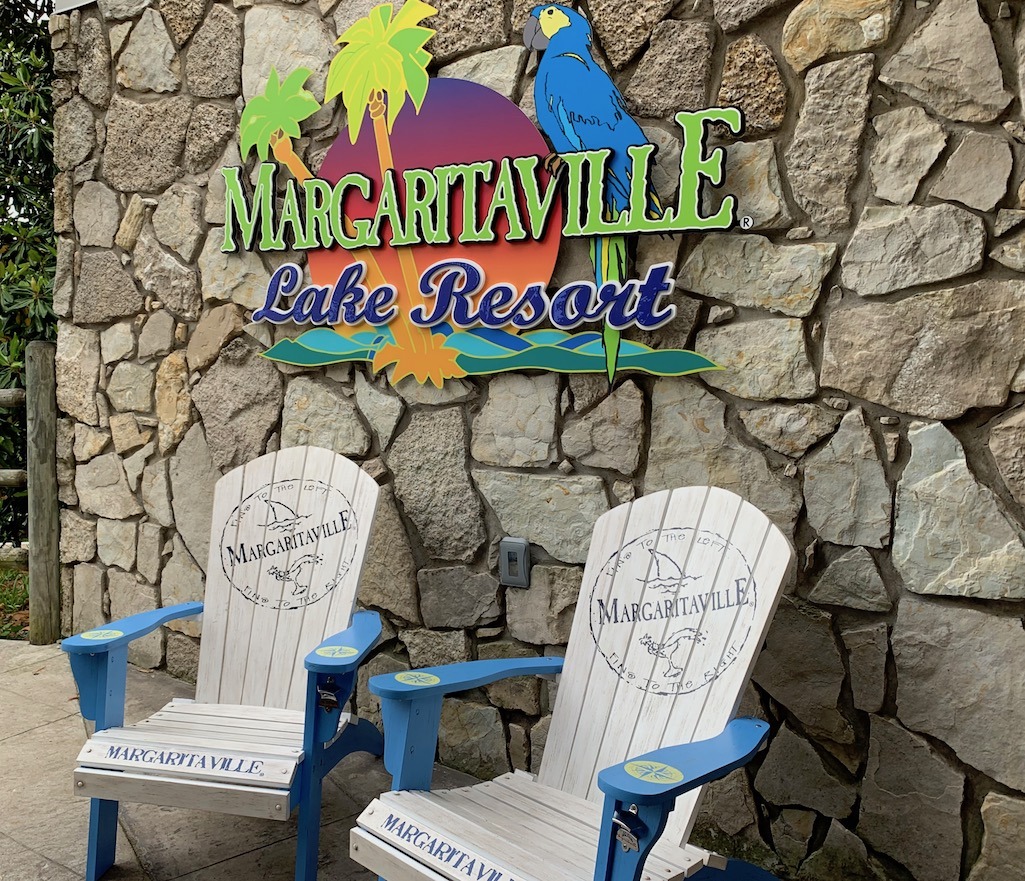 Big Tasty Eats in Central Missouri
You may be tempted to plant your feet at the resort and stay put. But don't miss out on some pretty fine tastes of the Ozarks. Start your day with a cinnamon roll as big as your head at Stewart's Restaurant. Be sure to bring a friend or make some there because this thing is truly huge.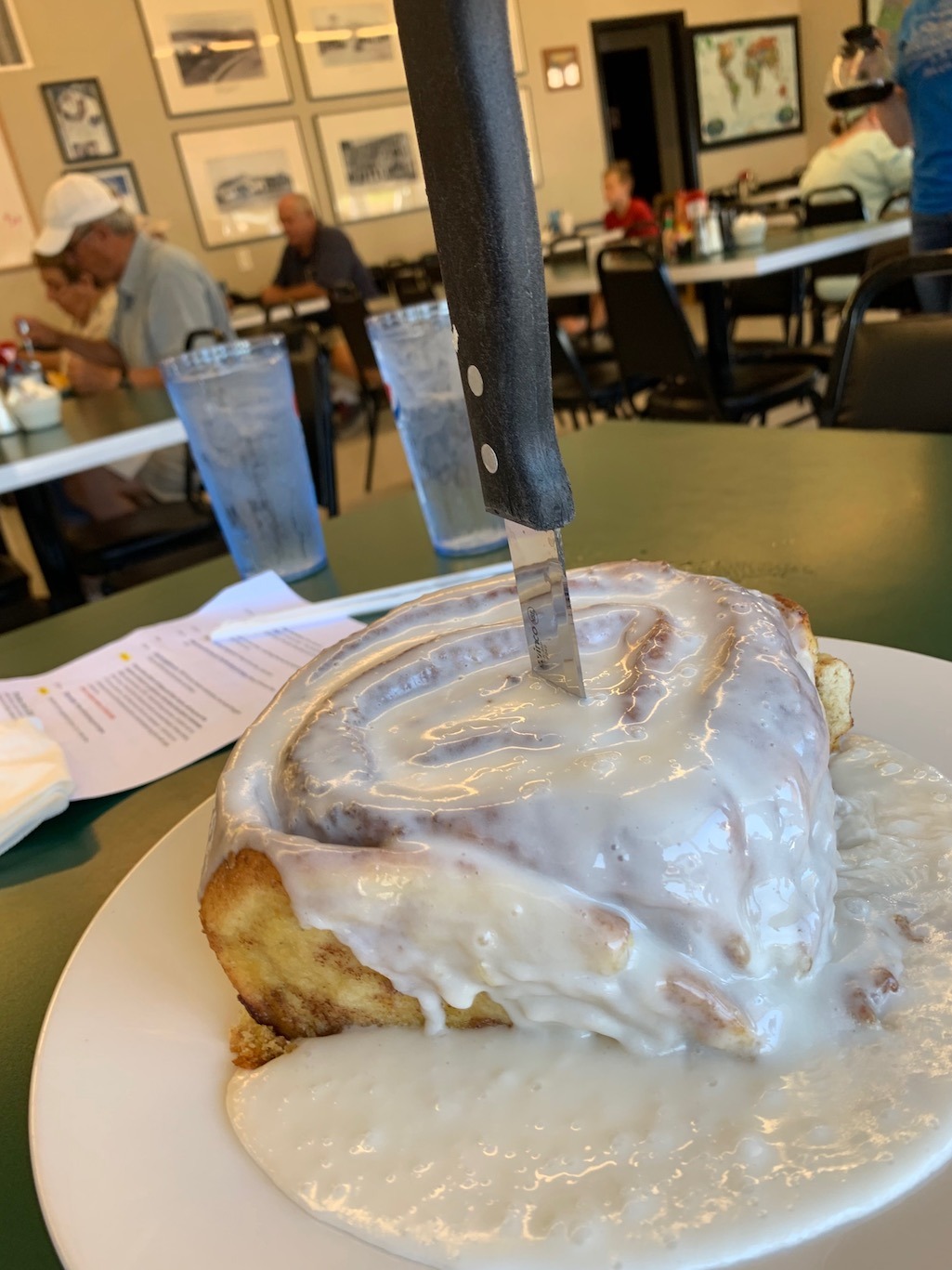 Try Wobbly Boots Roadhouse for legitimate barbecue ribs or burnt ends and all the fixins. You'll find some great local brew on tap, too. Grab a delicious Ozark Turtle Sundae at Randy's Frozen Custard to cool off any time.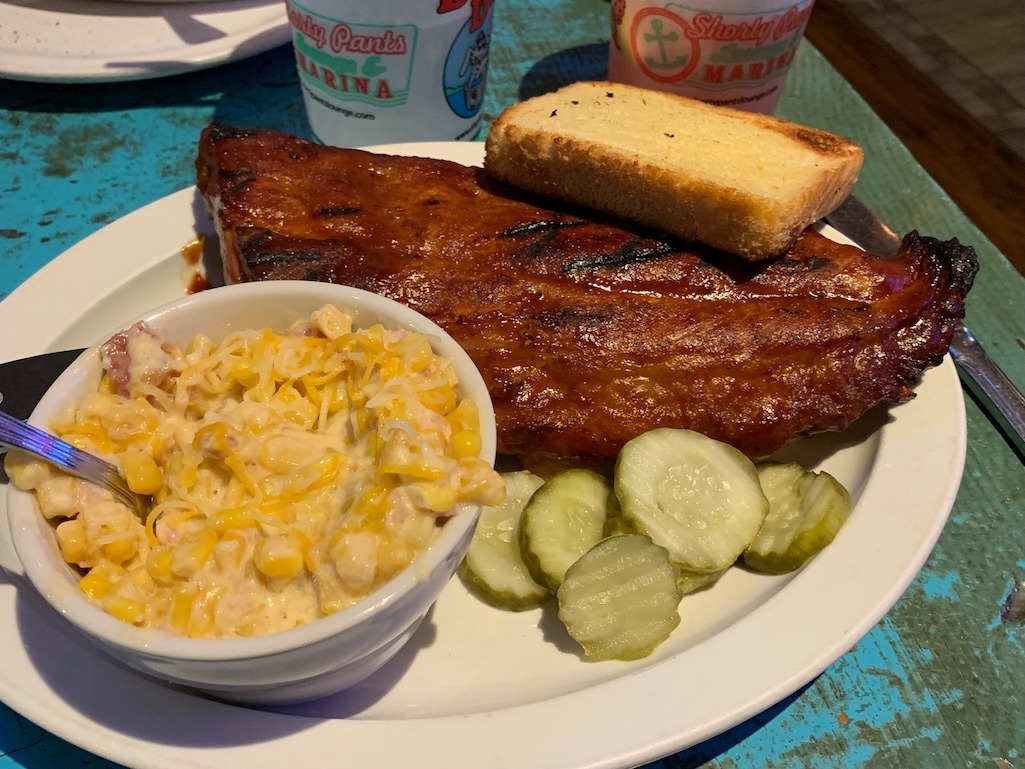 You know that we can't pass up a great pizza. When we heard that Pappo's Pizza was making a terrific thin crust we had to try it. They knocked it out of the park. The crispy thin crust, homemade red sauce and spicy Italian sausage will make just about any pizza lover happy. They have many specialty pizzas like "Steakhouse," "Mamma Mia Meatball," and many others. Wish we had the time and the stomachs to try them all. They make some great fresh salads too.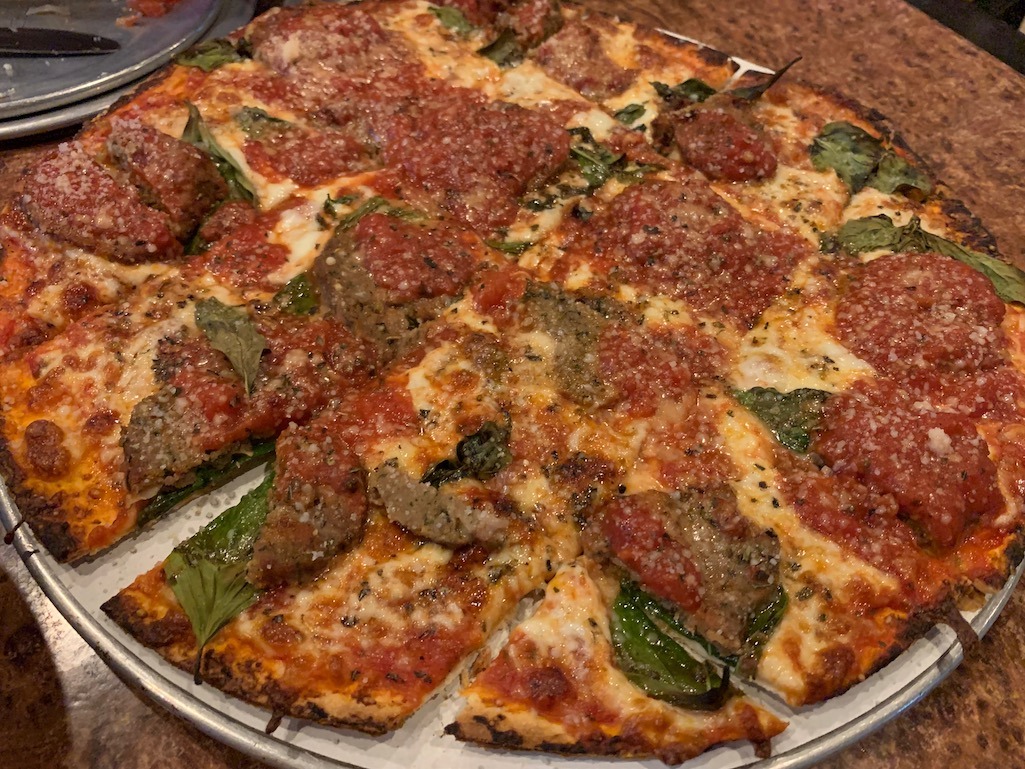 If you're looking for more action seems like Dog Days Bar & Grill is always up for a party. For a more mellow, relaxed atmosphere try the steaks and seafood and a lovely water view at J.B. Hook's Restaurant.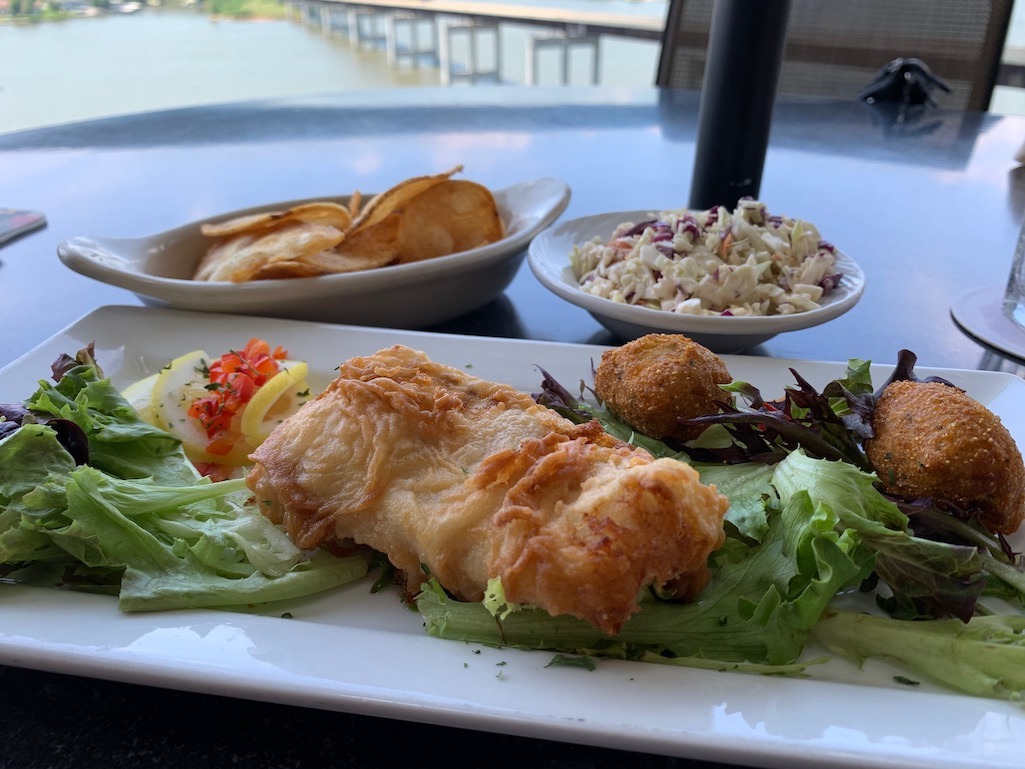 Time For Wine
For a real treat head off the beaten path and enjoy lunch and some wine in a vineyard setting at Seven Springs Winery or check out one of their special events for live music, tastings, and more.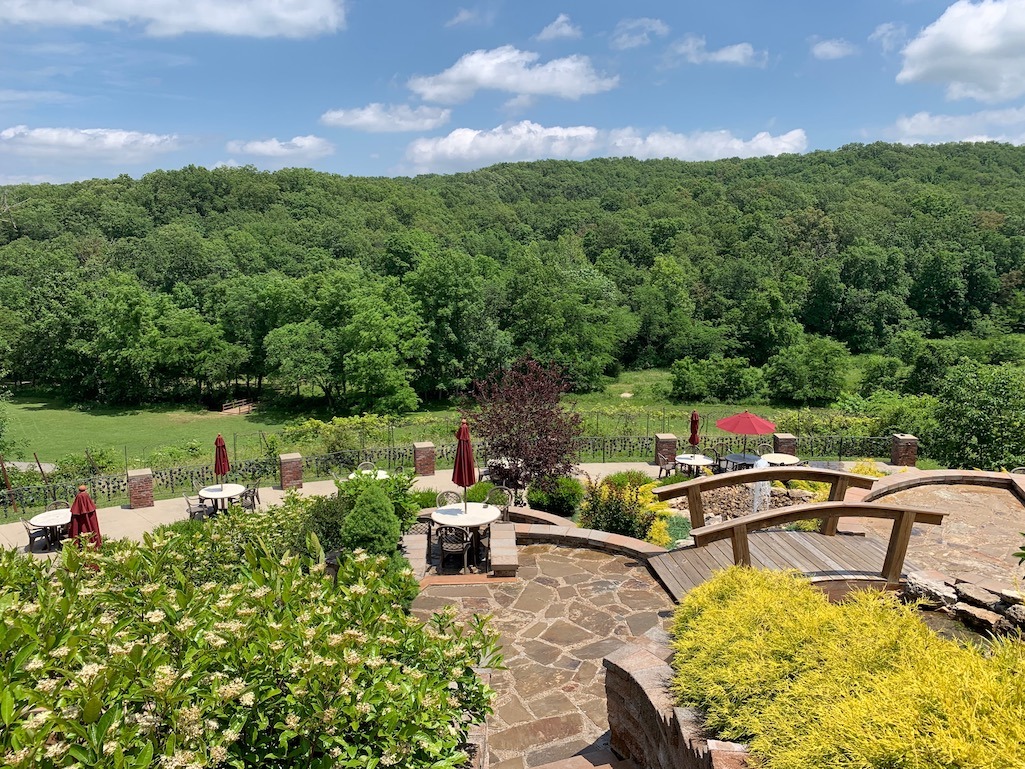 Say Cheese!
When we see a billboard telling us that there is a place with hundreds of Wisconsin cheeses you know we're gonna stop. Leave it to Wisconsin girls to find Harmy's Cheese Store & More. Not only do they carry lots of cheeses, they have Pine River cheese from Newton, Wisconsin, one of our favorites! We spent some time talking to Sharon, one of the owners, shared our love of Wisconsin cheese and even learned a thing or two more about the Lake of the Ozarks. Definitely a fun spot!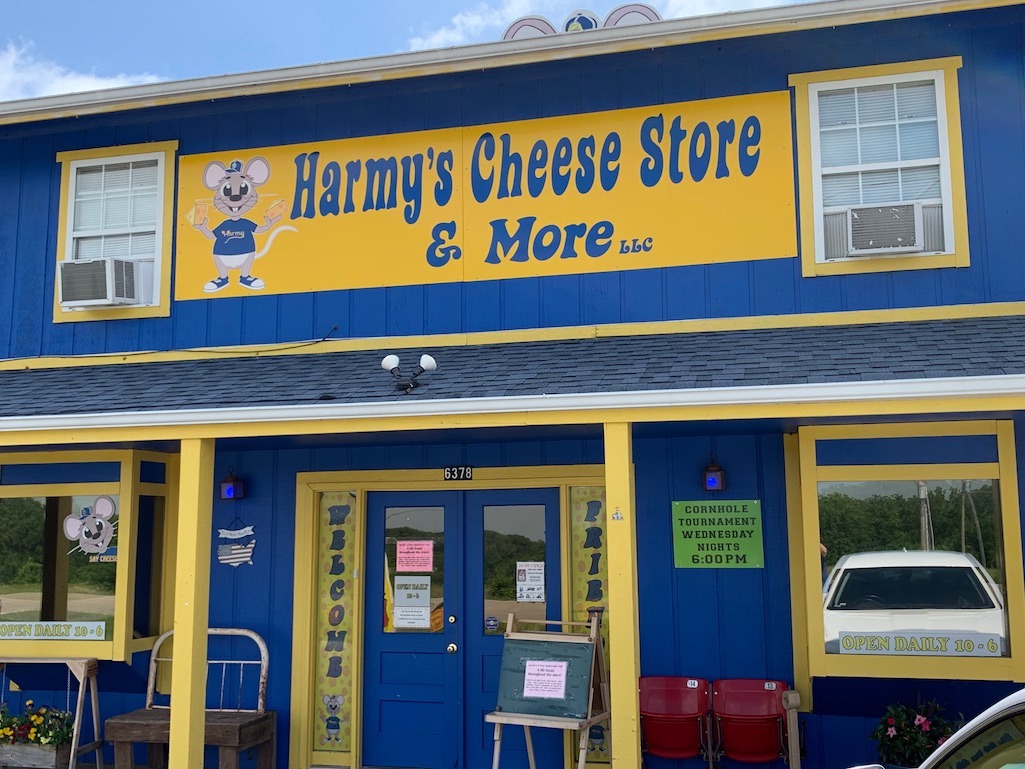 Play All Day
There are so many ways to enjoy your time at Lake of the Ozarks. It doesn't hurt to plan some in advance. For nature lovers, there's the beautiful Ha Ha Tonka State Park with a dozen different trails to walk, from easy to challenging. There are great scenic features like a natural rock bridge just waiting for you. You'll see the ruins of a dream castle built by a wealthy businessman on the peaceful bluff.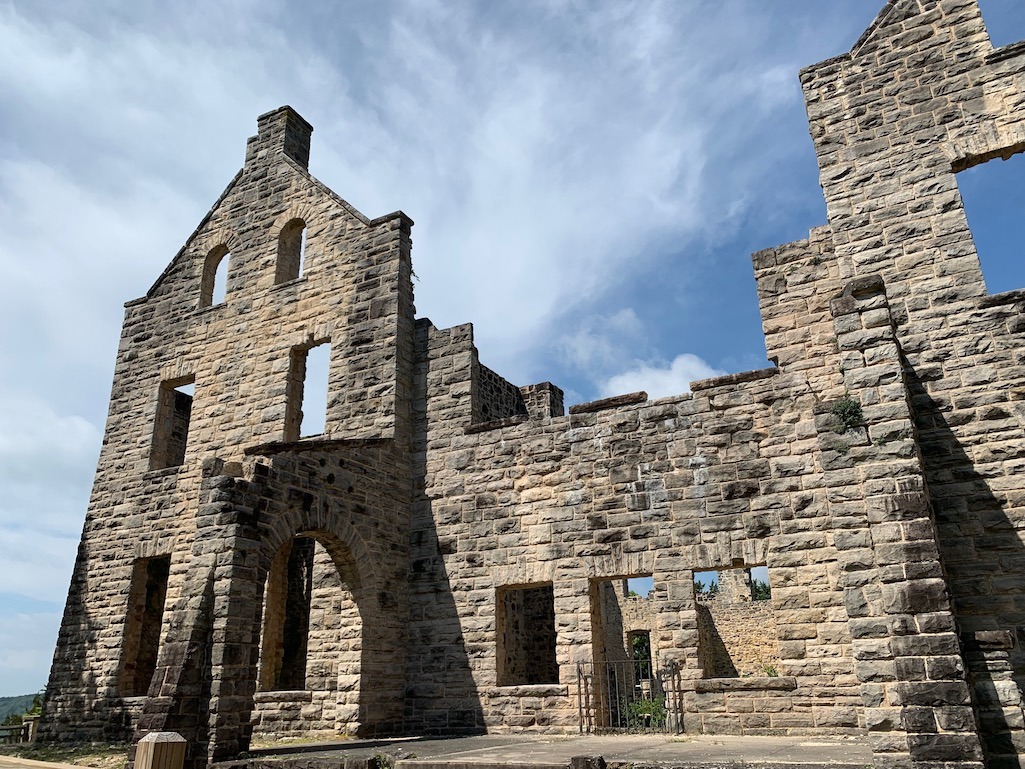 There's also the Lake of the Ozarks State Park Rocky Top Trail in Missouri's largest and most visited state park. You'll see wildflowers, scenic lake views, and maybe even some wildlife. If you're a birder, this is your spot! For something less rustic, visit the famous Bagnell Dam Strip filled with shops, restaurants, game arcades, bars and other attractions. This is the downtown hub of the action, so be sure you're ready for traffic and lots of fellow visitors.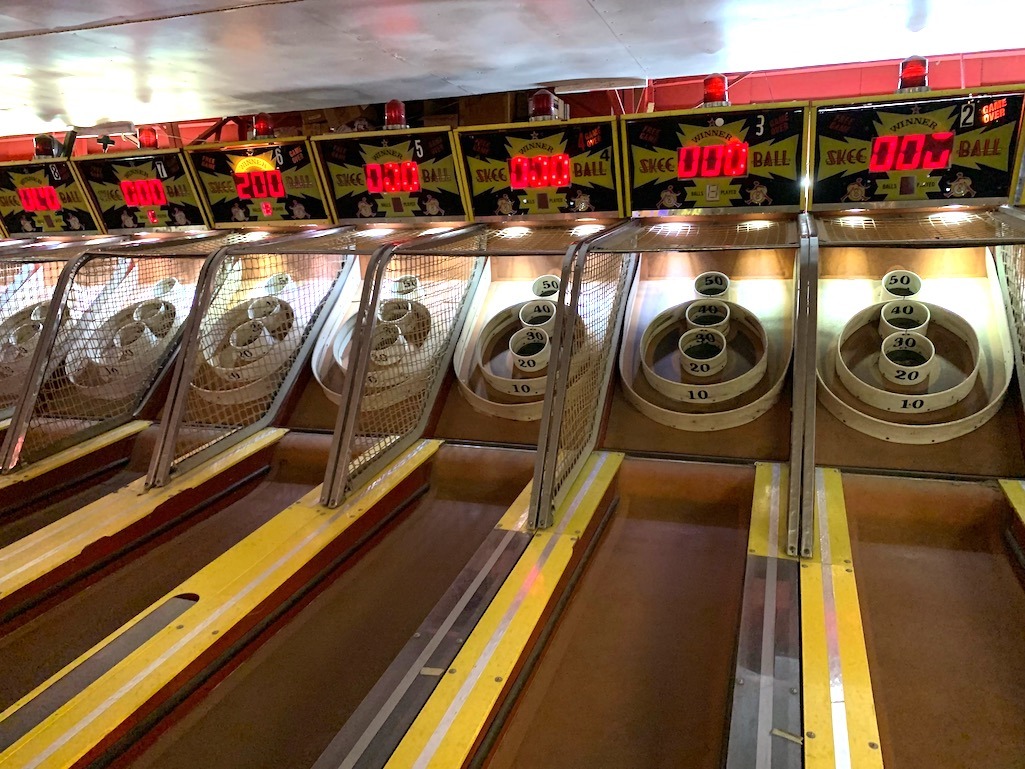 Different Points of View
If you want to try something unique and exciting that will give you a fabulous perspective, take a helicopter tour with Lake Ozark Helicopters. There are plenty of tour options, including a 20-minute ride over the Lake of the Ozarks. See Bagnell Dam, Million Dollar Row, the Grand Glaize Bridge and other highlights of the area from a bird's-eye view.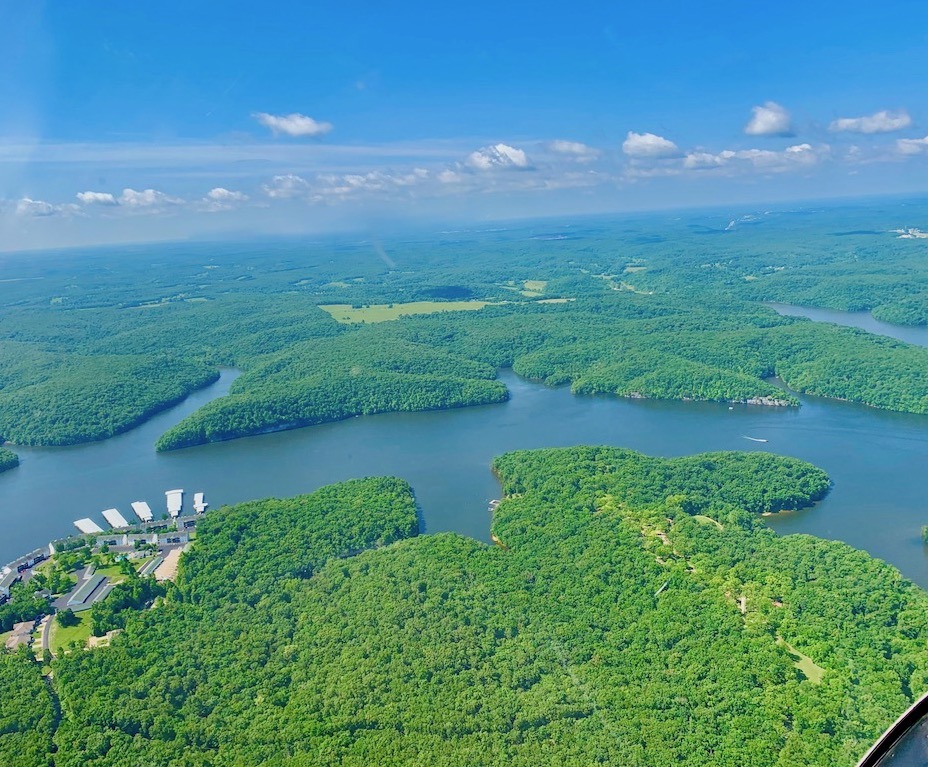 For more history of the area and the story of the dam go to the historic log Willmore Lodge. There you'll find the Bagnell Dam Museum and some pretty fantastic lakeside views.
If you're a fan of the Netflix series Ozark make sure to stop at Alhonna Resort, the small rustic lodge that inspired the Blue Cat Lodge. Turns out the series creator had worked there and let his imagination fly using Alhonna as his muse. Have a drink at Bobber's and enjoy the environment – a real hidden treasure. There are plenty of nearby golf courses like the Arnold Palmer-designed holes at Osage National Golf Resort if you want to tee up.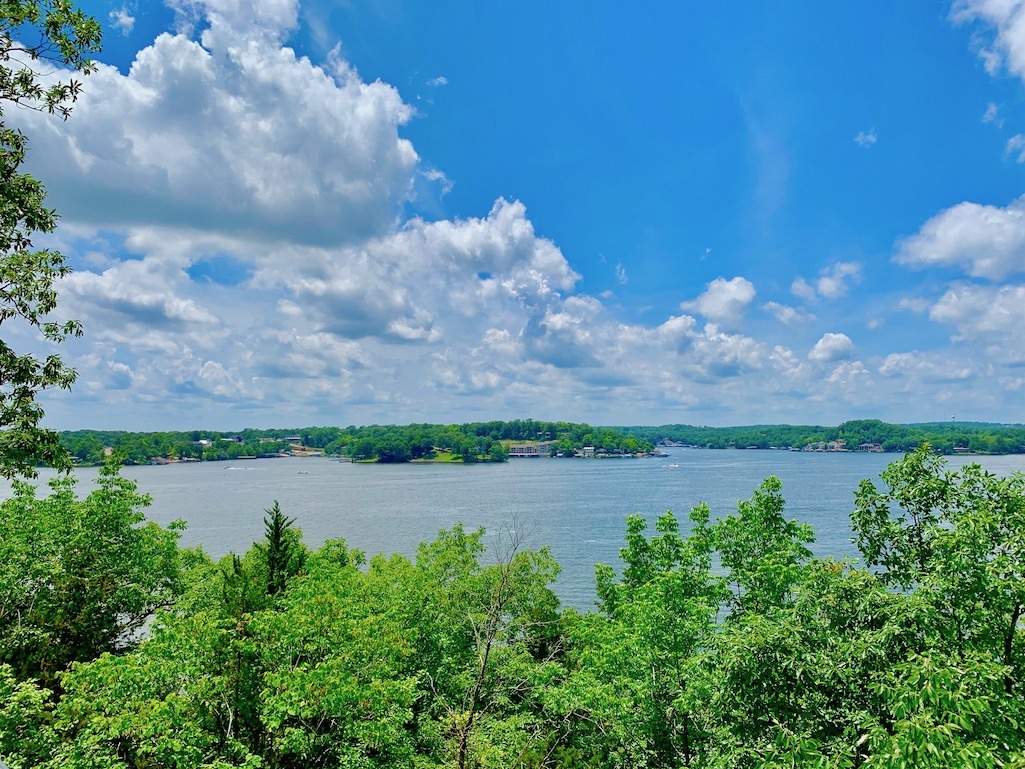 Fulton
The small but charming town of Fulton is definitely worth a stop during your visit to Central Missouri. History buffs may already be familiar with the importance of this town as the unlikely place that boasts a deep connection to Winston Churchill. You'll also discover an 800-year-old church and a noteworthy piece of modern German history as well as great chefs, classic cars and unique artisans.
History Come To Life
Various personal connections led to Sir Winston Churchill speaking at Westminster College in Fulton. That speech in 1946 warning of looming perils is now famously known as the "Iron Curtain" speech. The National Churchill Museum provides artifacts and insights to this important event as well as other significant information about Churchill's leadership and policies.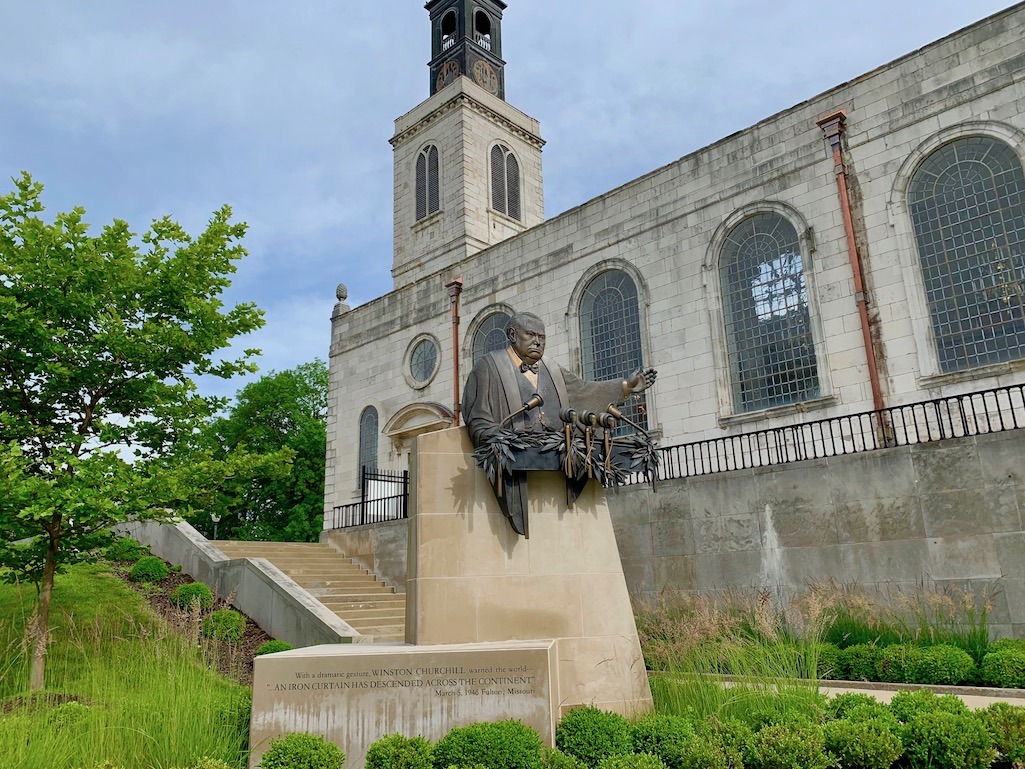 Another interesting bit of history is that the St. Mary the Virgin, Aldermanbury church, a 17th-century parish church that was damaged during the 1940 bombing of London, houses the museum. Architect Christopher Wren re-imagined the structure in 1670 and Fulton reconstructed it brick by brick. While you're admiring the imposing presence of history in this compact area, take a few more steps on the campus and see the largest section of the Berlin Wall outside of Germany.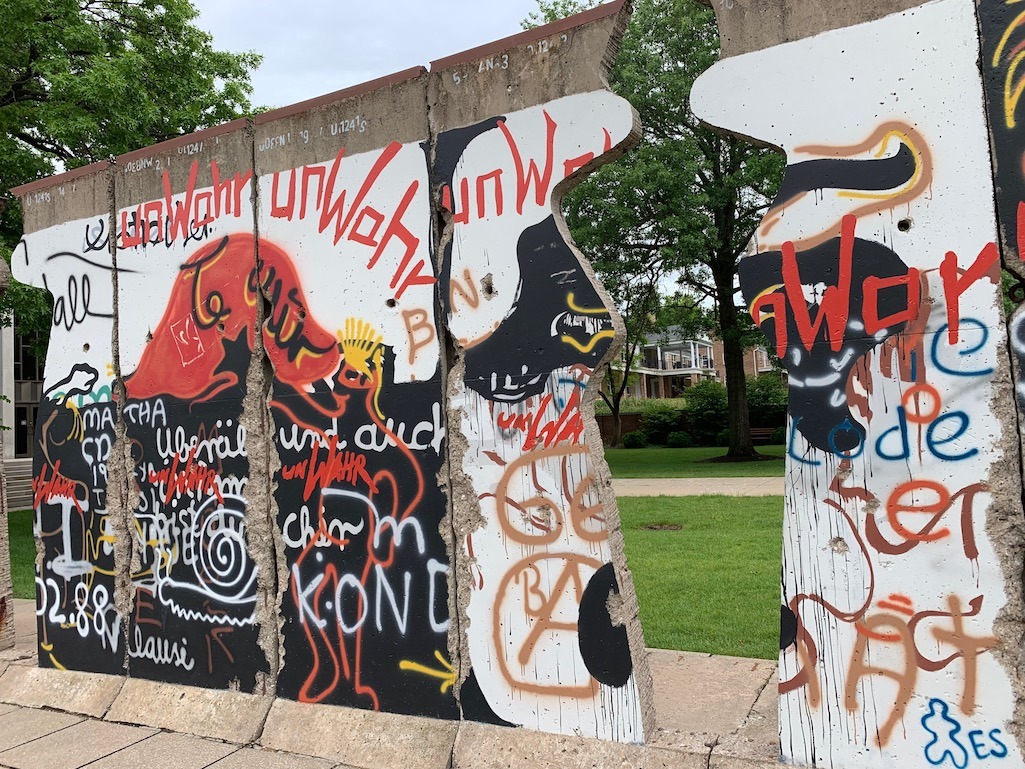 Relax and Enjoy
There are plenty of other pleasures in Fulton. For a relaxing stay, try the delightful and award-winning Loganberry Inn. This gorgeous 1899 Victorian home offers comfortable accommodations within 1/2 block of the National Churchill Museum. The welcoming innkeeper will make you a delicious full breakfast. You can enjoy it in the enchanting dining room or have it served in bed. Each of the five guest rooms has a private bath and fireplace. Famous guests have even enjoyed its Central Missouri charms, including Margaret Thatcher and Lech Walsea.
There's the Brick District Playhouse, a 1920s theater re-imagined as an arts and events venue. Car lovers will enjoy a visit to the Auto World Museum, which features over 18,000 square feet of antique and unique vehicles. If you're up for a little drive yourself, be sure to visit Green Meadow Barn Company where artist Carolyn Linton crafts reclaimed barn wood into gorgeous one-of-a-kind furniture pieces. If you're an antique lover don't miss Rock Garden Antique Barn. Even if you're not in the market for anything you will find something that piques your interest. They have antique store cabinets, fixtures, lighting and so much more. It's a great place to while away a couple of hours.
Snack Time
After all this wandering around and discovery is going to make you a bit peckish, right? The perfect oasis in the area is the Barnyard Smokehouse featuring Central Missouri Meat and Sausage Shop products. They butcher everything right next store so you know it's carefully curated and fresh. Frankly, we've never seen this many flavors of bratwursts outside of Wisconsin. They have a retail store and a spot to dine in too. Feel free to sit, rest and grab a snack or two to enjoy.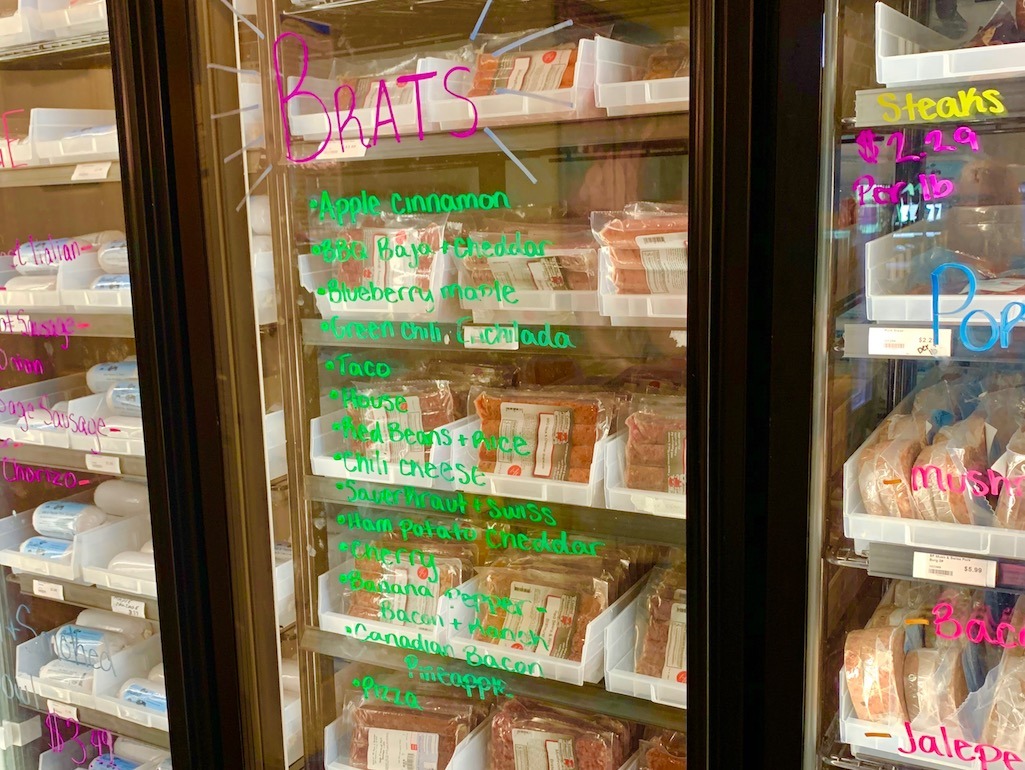 Delicious Dining
Fulton has some delicious dining options too. Be sure to plan a meal at Beks in the heart of the historic Brick District. This American gastropub and steakhouse serves fresh food with a casual and fun ambiance. They focus on care and handcrafting dishes that please the palate. The owner takes quality seriously and you can taste it in every bite. There are plenty of other choices for satisfying ethnic fare from Cajun at Fontenot's Po'Boys to authentic Brooklyn Pizza and even genuine Cuban dishes (made from the proprietor's family recipes!) at Fulton Cafe.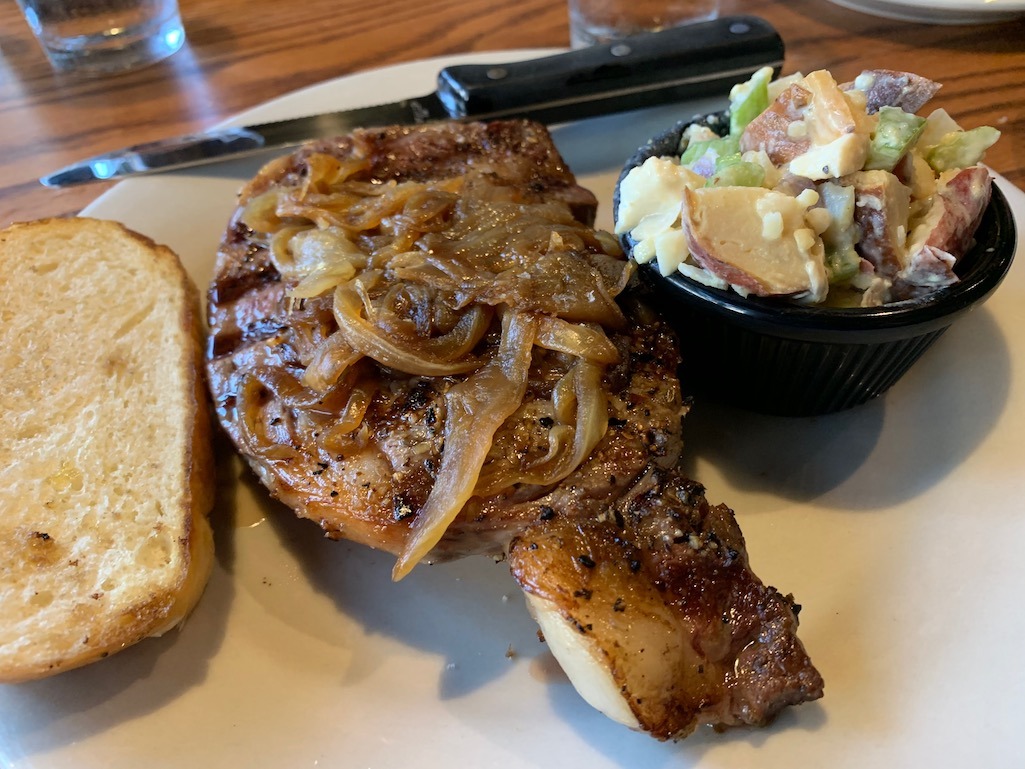 If you want to taste some more local wines and just kick back to relax, visit Serenity Valley Winery. The name says it all! You can enjoy a few sips among the ducks and geese that wander the premises. Have a tasting or purchase a bottle to go with your own picnic basket. They have cheese, sausage and other snacks available for purchase too. A popular venue for private events, they also host events including live music.
Columbia
Columbia has all the fun and action of a college town while maintaining its Central Missouri charm. Home to the University of Missouri, Columbia lacks for nothing when it comes to amenities, places to eat and things to do. Whether you're looking for an early morning jolt of java or a late-night joint that's jumping, you'll find it in Columbia. You'll also discover nearby outdoor attractions worth visiting too.
The District
The District, Columbia's historic downtown, is the heart of the action. There are plenty of boutiques, galleries, music venues, vintage stores and, of course, plenty of places to eat and drink. If you want a cool and comfortable place to stay, check out The Broadway, part of the Doubletree by Hilton group. Conveniently located, it also just so happens to have a great view of downtown from The Roof.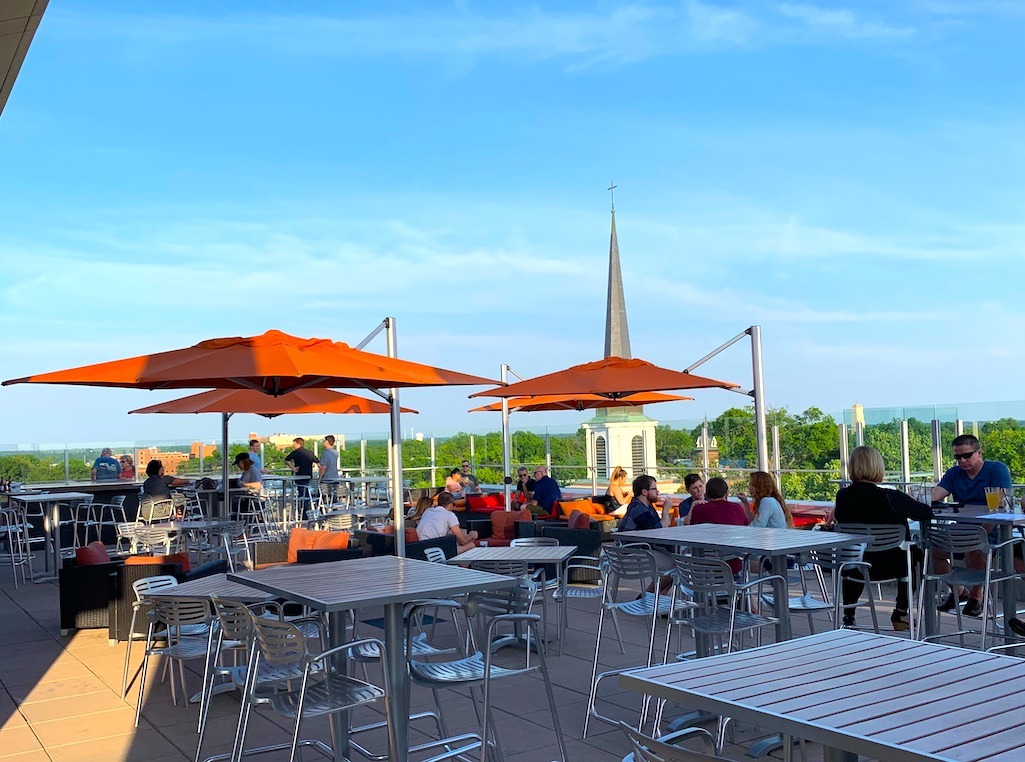 Bodacious Breakfast
Columbia shines when it comes to dining. Start your day off right by hanging with the locals and enjoying scratch-made artisan pastries and a coffee or tea at Uprise Bakery. For something more substantial, check out Cafe Berlin. Serving breakfast favorites featuring local produce they also serve popular weekend brunch. And, if you hang around long enough, it turns into a music venue in the evenings. For a bit of nostalgia, grab breakfast or a burger at Columbia's oldest full-service restaurant, Ernie's Cafe & Steakhouse. It has a great diner ambiance with the highlight of an original Dick Tracy comic on the wall drawn by its creator Chestier Gould who ate here often when his daughter attended school in Columbia.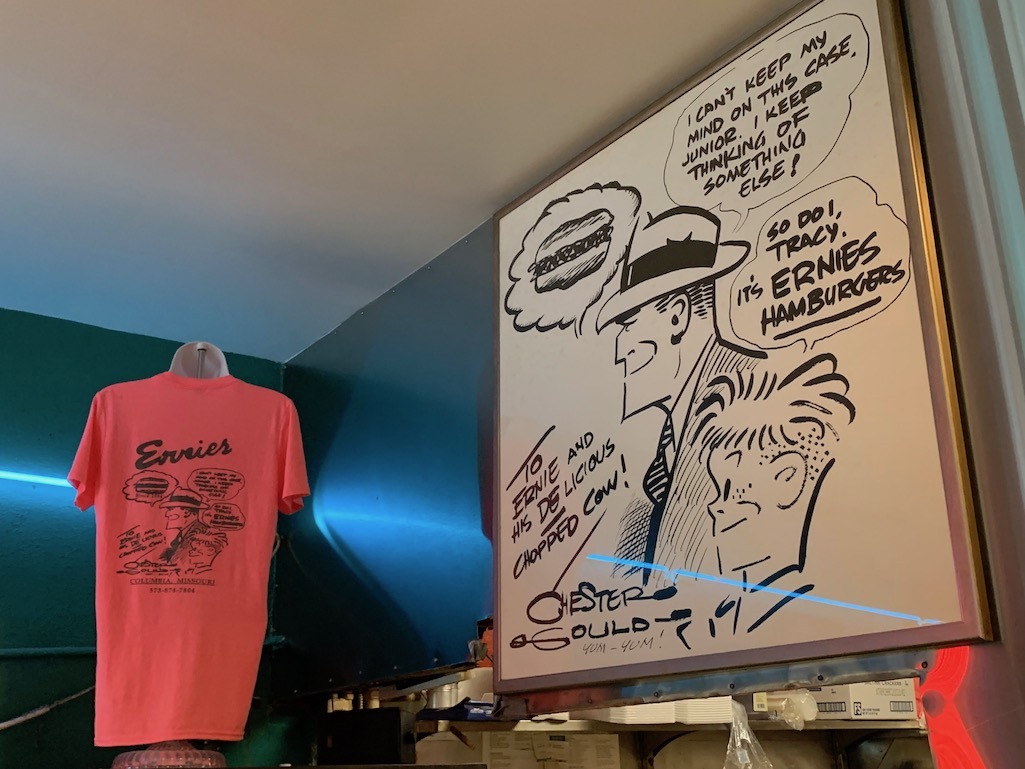 Luscious Lunch
For a real treat, go have lunch at Flat Branch Pub & Brewing. Not only will you get a tasty meal from the huge and diverse menu at Columbia's oldest microbrewery, but you'll also find something we absolutely love – house-brewed root beer! Smitty's Draft Root Beer is brewed right there and served on draft. We loved it.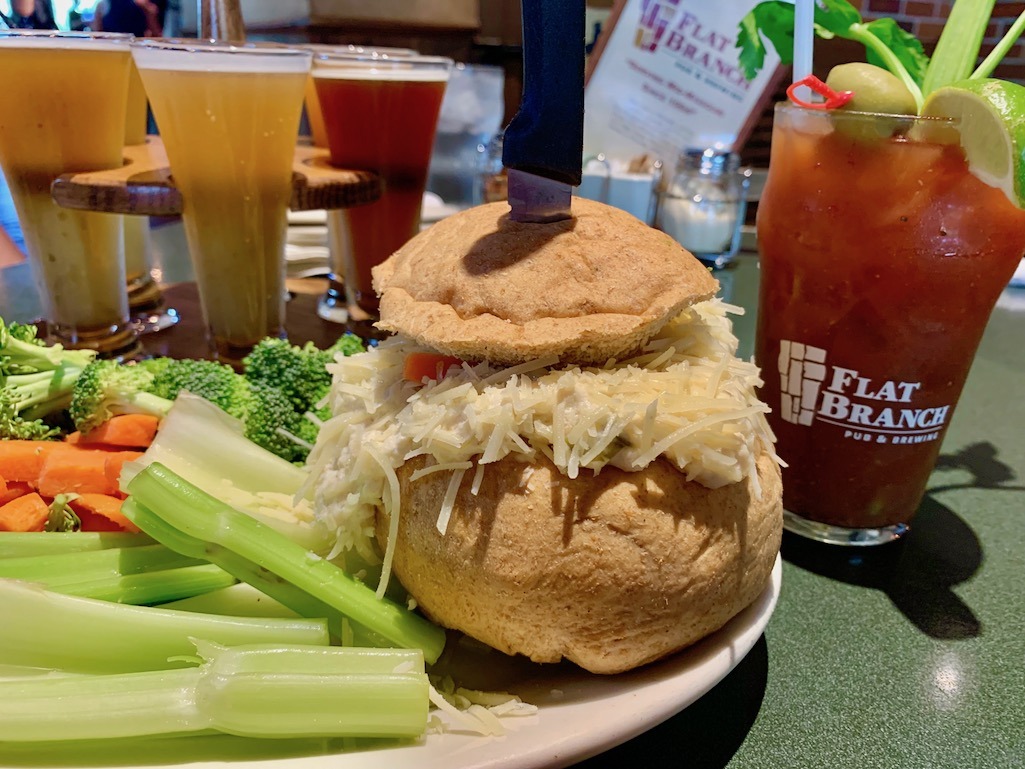 If you're looking for a place to really mingle with the locals try Booches. You'll find that hand-made patties served on a piece of waxed paper and a great selection of local brews. Booches was just ranked #1 in Sports Illustrated Greatest College Town Eats beating out our own Dotty's Dumpling's Dowry burgers in Madison, WI by two spots!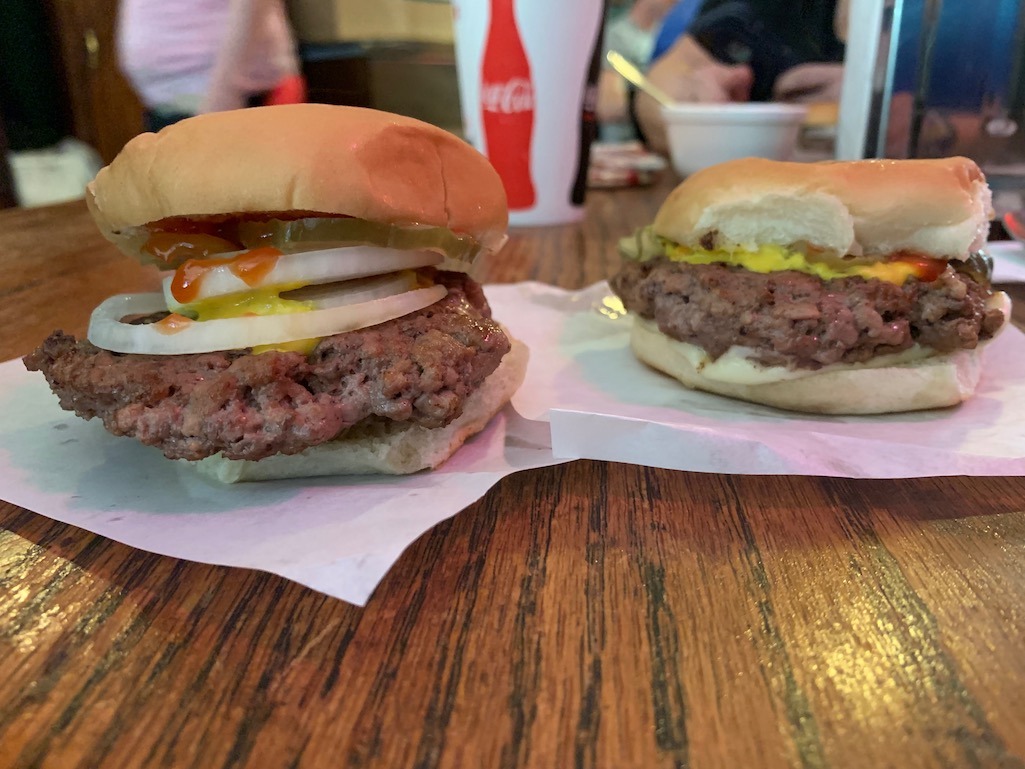 Happy Hour And Dinner
If you're looking for something meaty, you will want to check out the Barred Owl Butcher & Table. Featuring an on-site butcher shop, the menu highlights their whole-animal philosophy. Dishes feature creative cuisine that can include yummy snacks, sandwiches, soups, salads, boards and charcuterie as well as whole plate dishes. The menu changes frequently and they have a kick-ass cocktail program to boot. Be aware that they get very crowded and run out of items so plan ahead to avoid disappointment. Enjoy a quiet dinner and large wine selection at The Wine Cellar and Bistro. A cozy little spot, their menu emphasizes local organic ingredients with a French-ish spin.
Sweet Endings
If you feel like something sweet, go for handmade ice cream and look at the crazy artwork on the walls of Sparky's Homemade Ice Cream. Or pop into The Candy Factory and check out the tons of chocolates and candies in this delightful store.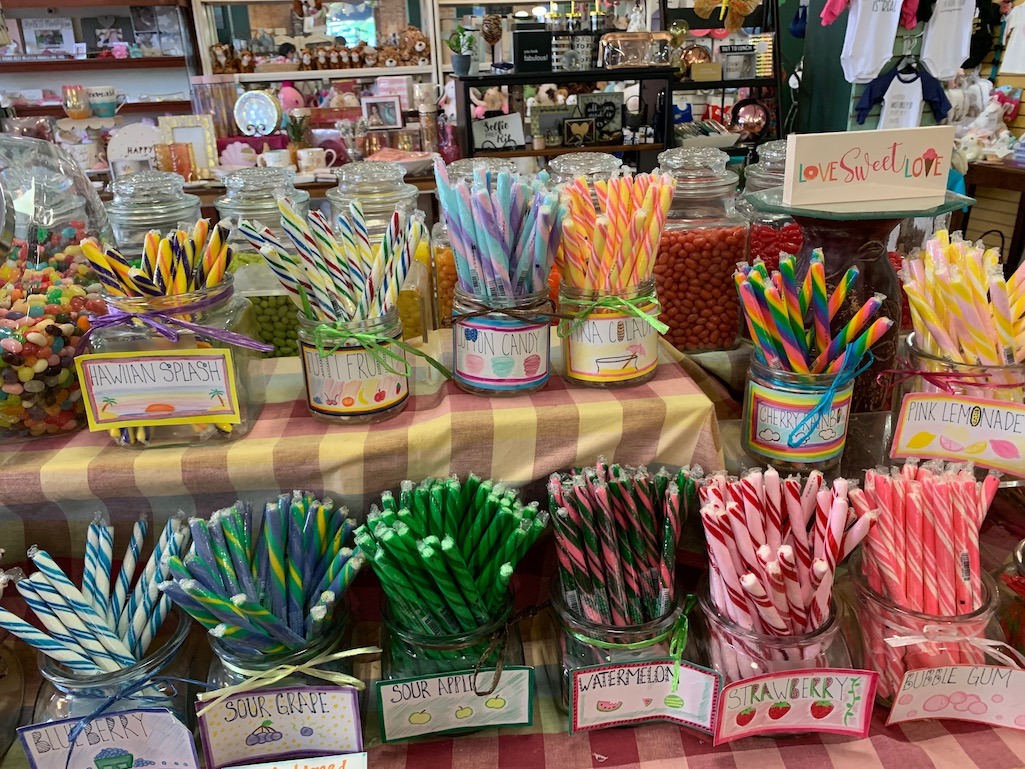 Sycamore Restaurant offers swanky fine dining but you may just want to cap your evening off there with a delicious dessert and cocktail combination. Flourless chocolate cake, vanilla creme brûlée, warm apple crisp…do we have your attention? Thought so.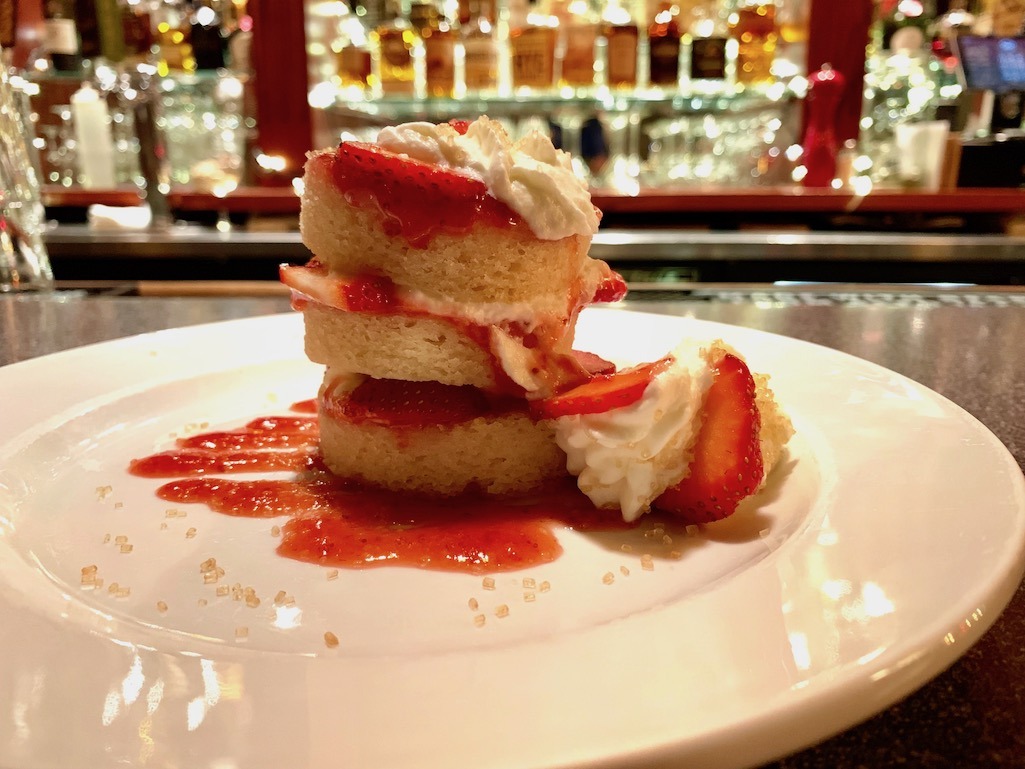 Mizzou And Fun Stuff To Do
What's a college town in Central Missouri without a college? We wouldn't know, so while you're in Columbia, take a visit to Mizzou, the University of Missouri campus. Beautiful botanic gardens and the symbolic Columns of Academic Hall highlight the gorgeous campus. History buffs will want to see President Thomas Jefferson's original grave marker too.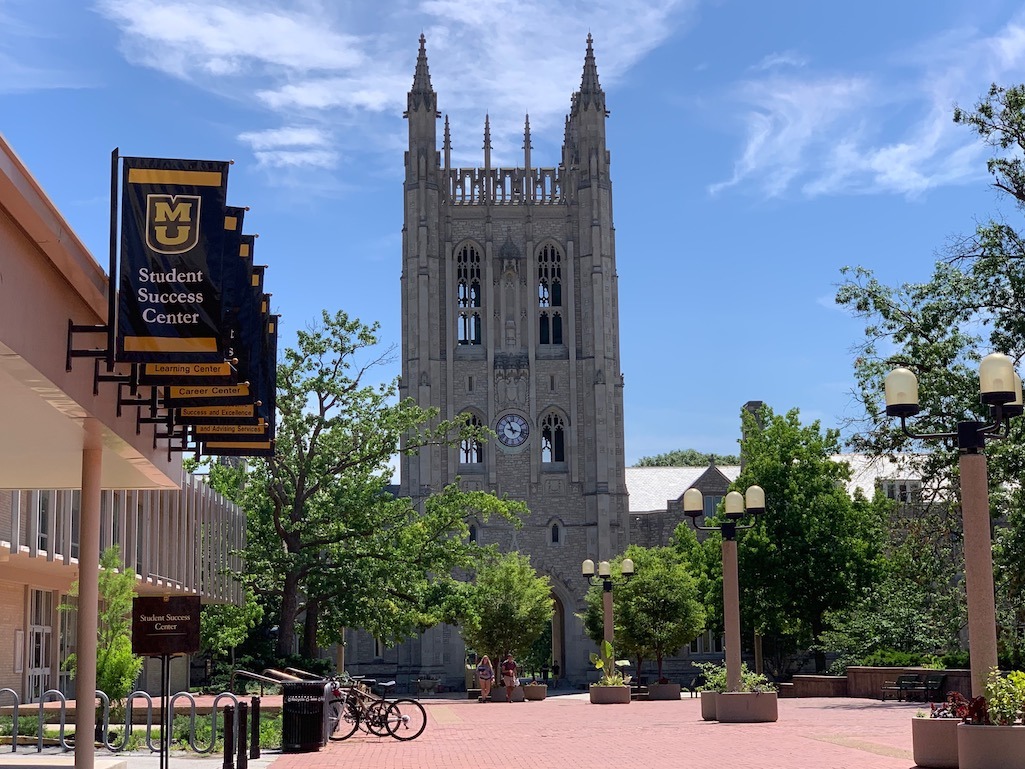 The North Village Arts District offers a fun place to see local artists, shops, galleries, and studios. On First Fridays, you can enjoy the city's "bohemian paradise" along with live music and maybe even watch artists in the act. It's an eclectic mix of fun and creativity that's free and open to everyone.
The Great Outdoors
Central Missouri offers some wonderful opportunities to enjoy nature as well. Take a walk through the Rock Bridge Memorial Park and see all kinds of interesting natural features, including the chill cave system known as the Devil's Icebox. Or visit the tiny picturesque town of Rocheport along the Missouri River. There are darling bed and breakfasts, cute shops and delightful restaurants there. It's the original Katy Trail town and home to the majestic Les Bourgeois Vineyards where you can wine, dine or just enjoy the view.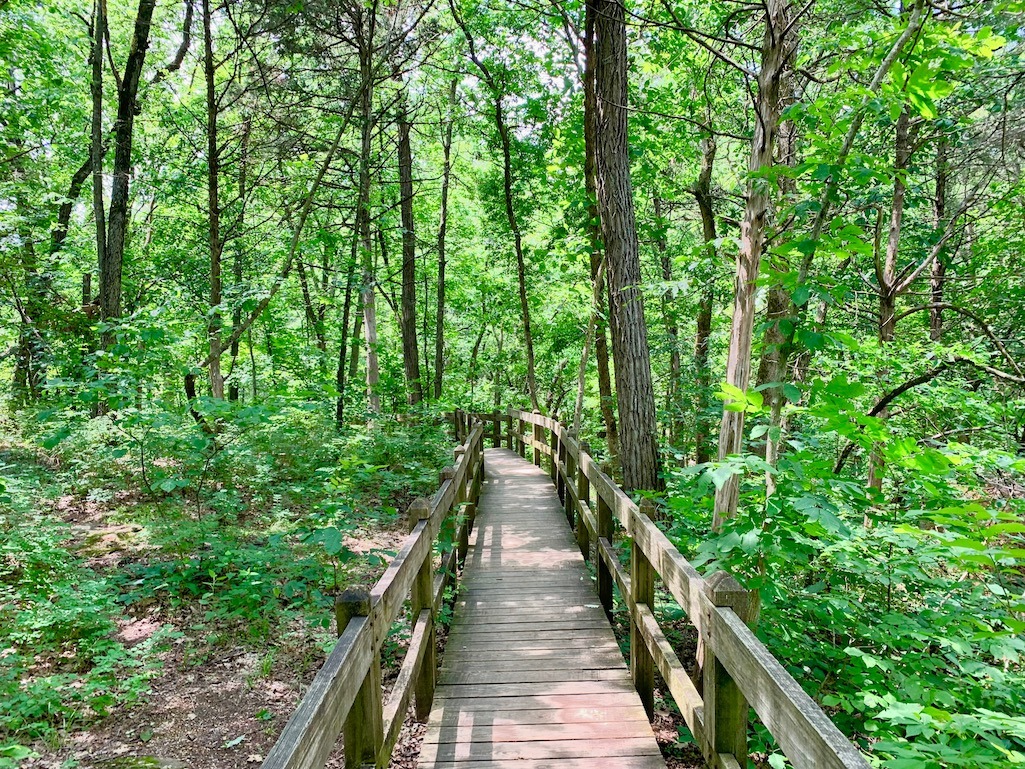 Visit the Katy Trail State Park and walk some of 240 miles of scenic Central Missouri landscaped in this "rails-to-trails" conversion alongside the Missouri River. Get a home-cooked meal from a friendly cafe along the way. If you want to bike, hike, walk or just hang out and have a glass of wine in beautiful Central Missouri, there are plenty of reasons to enjoy the outdoors in this scenic part of the country.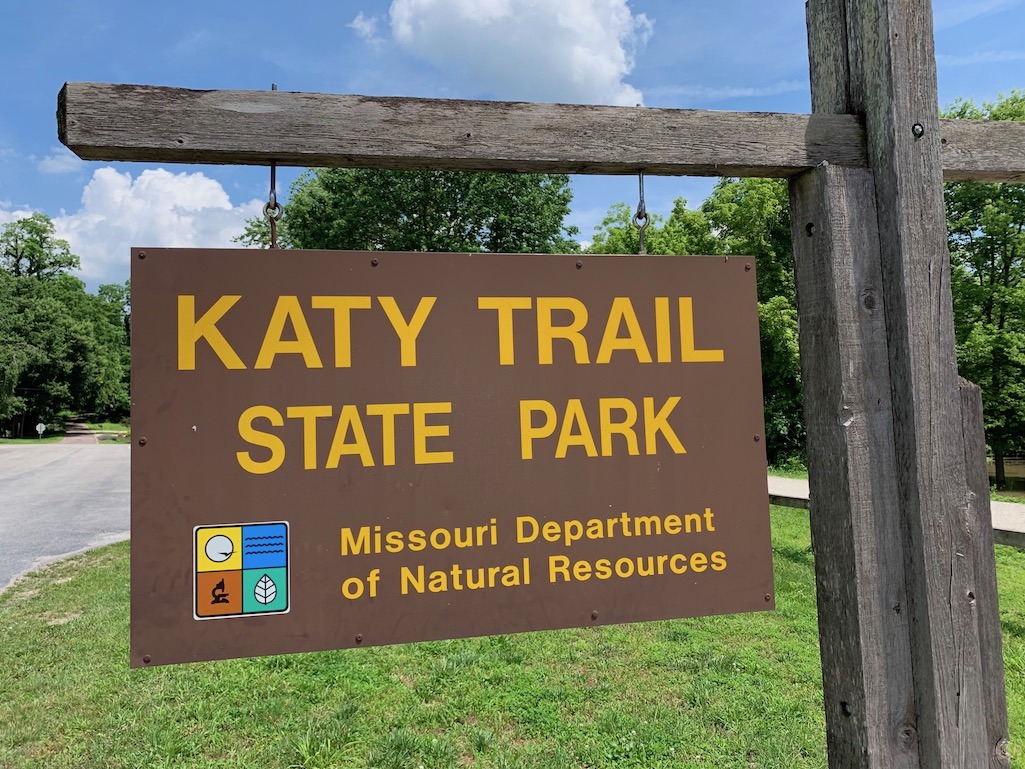 Much To See Taste And Do
Central Missouri offers many different ways to enjoy a visit. Whether you're interested in food and wine, outdoor activities, historical places or just having yourself a good bit of fun, you'll find a spot to suit you. We've only scratched the surface to show you some of the highlights we saw on our visit to this part of the country. We know that when you visit there yourself you'll certainly uncover some memory-making experiences of your own.
Pin It to your Food Travel Planning Board on Pinterest
Our trip was hosted by Lake of the Ozarks, Columbia, Missouri, and Fulton, Missouri, as always all opinions we share are our own and reflect our personal experience in the destination.