Gettysburg A Tasty And Historical Getaway
When you think of Gettysburg the first thing that comes to mind is probably the Gettysburg address or the Civil War.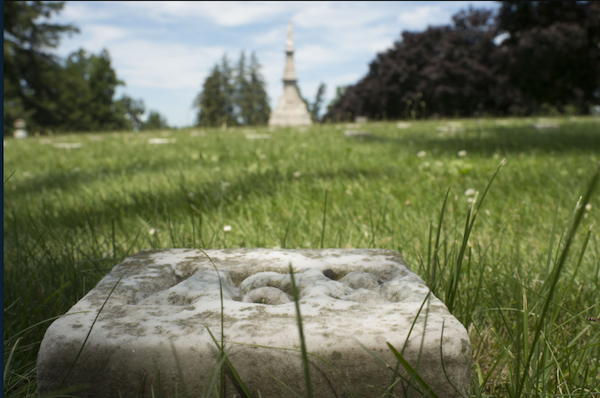 More than likely you wouldn't think of Gettysburg as a culinary destination. If you go to Gettysburg and don't leave enough time for exploring the town with your taste buds as well as your historical tour guide you'd be making a big mistake.
Let's take a look at just some of tastes that make Gettysburg a great food traveler's destination.
Agritourism
If you love food, chances are that you love to learn where it was grown, how it was grown and the history of the farms. Gettysburg is a place where you can do just that. Gettysburg is located in Adams County, Pennsylvania. Farms abound where you can see free range chickens, cattle slowly grazing as well as produce, especially apples. We'll get to those shortly.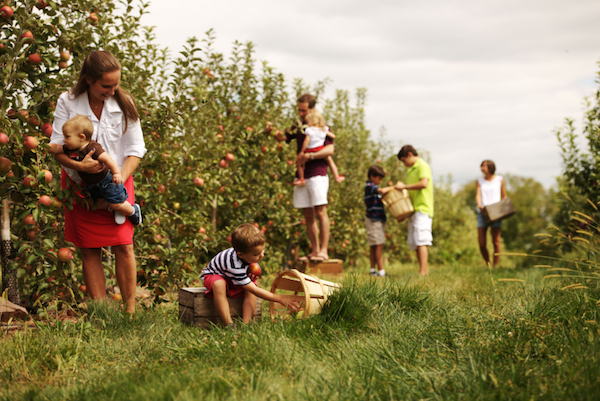 One of the highlights of Adams County is the Eisenhower National Historical Site. This piece of land was purchased by President Eisenhower. After experiencing the Dust Bowl and seeing thousands of acres of land destroyed, Eisenhower decided he wanted to save his piece of the earth and make the soil sustainable and able to grow and thrive for the next generations.
An avid conservationist he worked the land employing methods like crop rotation to be sure the land would not become dormant. He also used the farm as a vetting destination. He would meet with world leaders in this "show barn" and get to know them as people before moving on to the more important work. It's comforting to know that President Eisenhower cared so deeply for the land and his fellow man.
As you can see, Sam Martin and his family now carry on the Eisenhower farming tradition and care intensely for the land. You can see Sam well up at the end and see how much it means to him.
Your visit to Gettysburg should also include the local farmer's markets and orchards that are in season to try all the local produce.
Farm to Table Restaurants
Since all this fertile, abundant soil is nearby as you might expect local chefs and restaurants take advantage of all that is produced in Adams County.
After you spend the day exploring Eisenhower's Farm and many others you'll want to head back into town to taste the freshness. Rettland Farms produces grass-fed pork, broiler chickens, grass-fed lamb, pastured hen eggs and organic grains.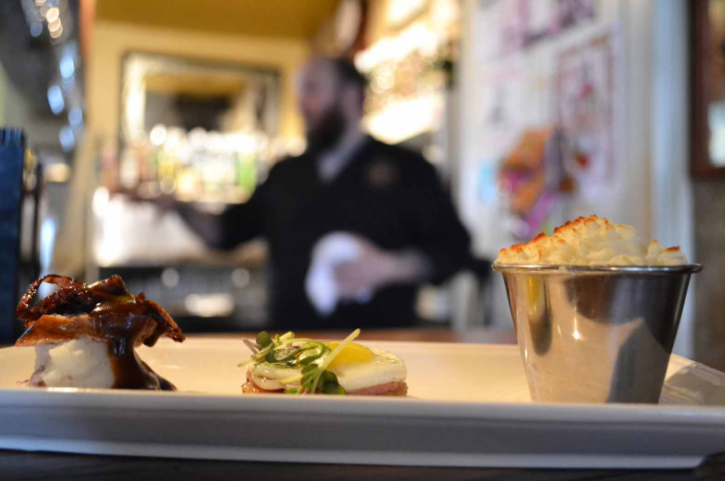 You can find Rettland Farms on the menu of several restaurants including Fidler & Co. Craft Kitchen.
Local Beverages
Gettysburg is the number one spot in Pennsylvania for apples. You can bet that you'll find apple cider, hard cider, apple juice, apple pie and just darn great tasting apples along your journey.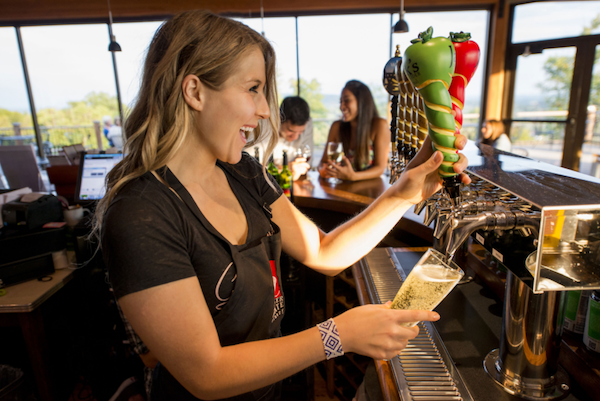 There are also local breweries, distilleries, wineries and coffee shops just waiting for you to explore.
Let's Not Forget History
Learning about national history in Gettysburg is typically the primary reason folks visit. How about learning about history at the dining table? Period restaurants that have been serving hungry travelers for centuries can give you a truly colonial experience. The Dobbin House Tavern has fine dining and casual dining all set back in time. There are six historic rooms to dine in including one called the "Bedroom" where you can actually eat in bed. Now that's different!
If you go to the Dobbin House make sure you leave time to do some looking around. There's also a bed and breakfast, Springhouse Tavern, County Curiosity Store and in-house bakery! Don't miss the secret "underground railroad" slave hideout.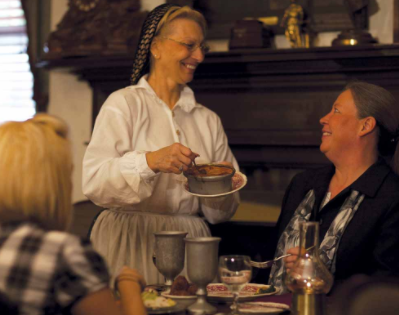 There are other historic barns, taverns, and restaurants from which to choose. Farnsworth House Inn Restaurant has servers dressed in period costumes. You can experience the type of cuisine folks would have in years gone by like game pie, spoon bread, peanut soup, and pumpkin fritters.  They also have Sweney's Tavern for a quick bite or cold beer. Check out their beer garden when the weather permits.
Gettysburg – Wait There's More
As much as we love exploring the food of Gettysburg we love learning about history too! Gettysburg has wonderful guides around town that will happily answer any questions you have.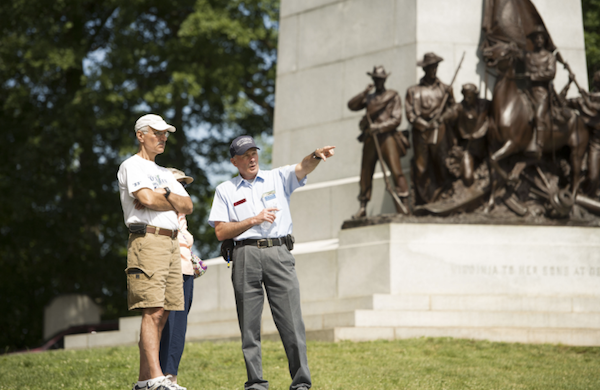 You will most certainly be taken back in time as you walk the battlefields, cemeteries, and streets of Gettysburg. Whether you're an American History buff or simply eager for a fun learning experience you are bound to find Gettysburg interesting.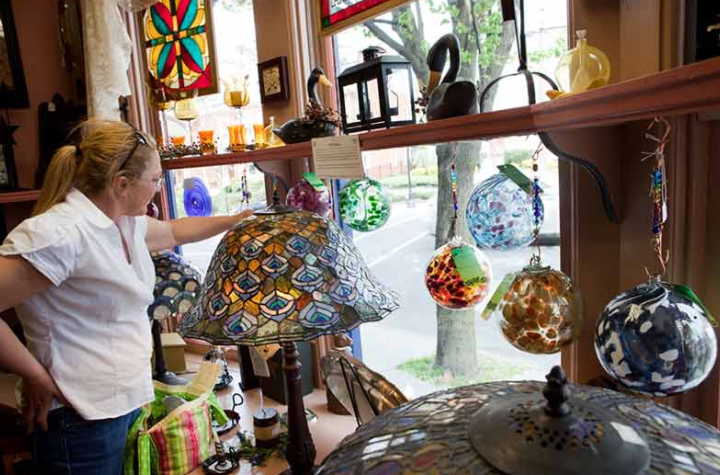 If you like to find unique gifts to bring home you'll also be pleased with the local shops. Stroll down the streets window shopping or browsing for a relaxing afternoon.
If ghosts and haunted spots pique your interest you can take a tour or learn even more history through the eyes of those who came, went and left before.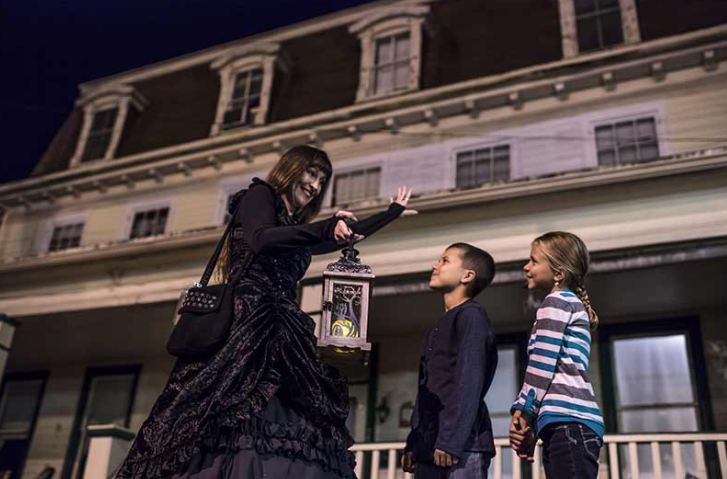 If you're looking for more food travel experiences Gettysburg offers a new Savor Gettysburg Food Tour so you won't miss one tasty morsel!
We'll wrap it up with this short video to further inspire you to go visit and taste all that Gettysburg has to offer. Happy Food Traveling!
For more information on Gettysburg check out their website DestinationGettysburg.com.
This post was sponsored by Destination Gettysburg.