Updated March 2023 – Because many places have new and changing travel guidelines be sure to double-check with all properties, restaurants, and services to confirm they are open and operating when you begin your travel planning.
My trip to the Center of Portugal was hosted by Turismo de Portugal, but all suggestions and endorsements are solely personal. I only recommend what I personally like and experience. 
Many people are talking about visiting Portugal. It seems to have come upon everyone's radar lately. In fact, it was recently named "Europe's Leading Destination 2020" at the World Travel Awards in November for the fourth time in a row.
We had been wanting to visit this destination ourselves for the last few years so when I was invited to tour the Center of Portugal I could have flown there myself on sheer will alone.
I expected to see beautiful historic places, eat amazing food and delicious wine. What I didn't anticipate was falling in love with the country, the people, and the way of life.
While many have visited Lisbon, Porto, and Algarve, the larger more populous cities of Portugal, I explored the center of the country and suggest you do the same. This region is full of historic journeys and landmarks. Touring the countryside you will understand the rich history and spend time with locals eager to share their rich culture and heritage with you.
Here are just three wonderful cities in central Portugal, all with different reasons to visit and explore.
Óbidos
As you approach the walled city of  Óbidos you will begin to smell the fragrant flowers in bloom and see the castle looming from the distance. Bougainvilleas spilling over the walls welcome you to this magical little town.
Óbidos is a UNESCO City of Literature. If you long for the days of roaming and flipping through books in libraries and bookstores you will discover in heaven in this town. Books are an important part of the culture here. No matter where you visit you will see small libraries in stores and markets throughout the town.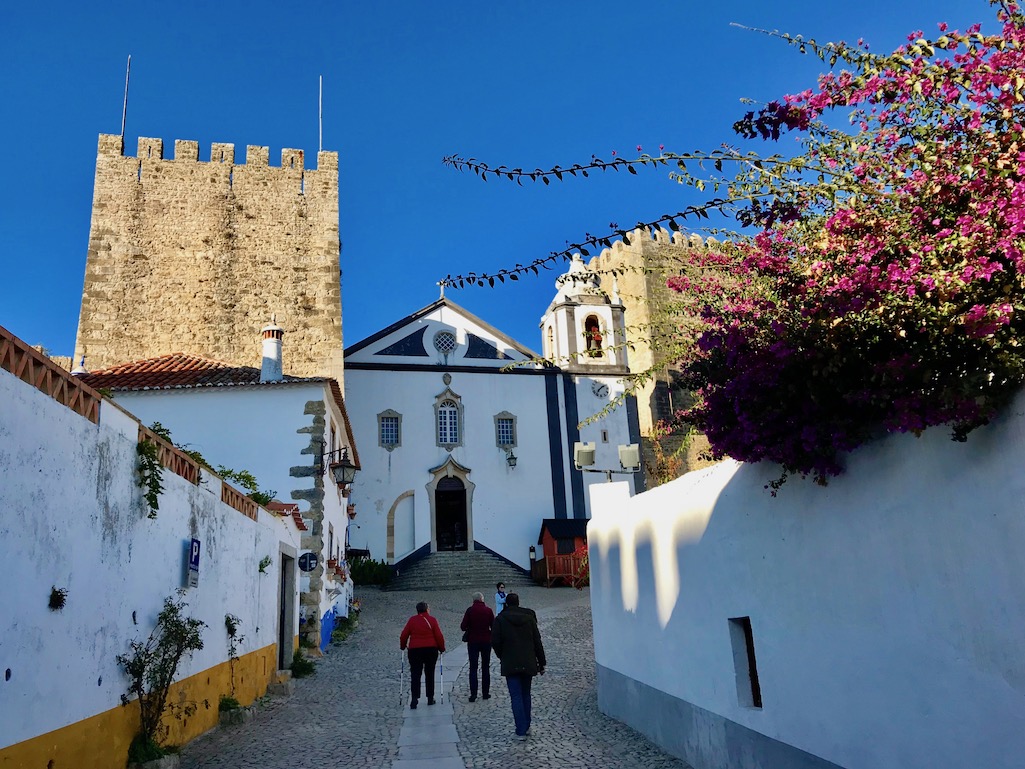 A fine example of this literary spirit is The Literary Man Hotel. They house over 40,000 books in their bookshop, library, and throughout the property. Many have been donated by local villagers. You are utterly surrounded by books every which way you turn. I was surprised to find that many of the books were in English so it was easy to grab a book, a comfy chair or couch, and relax and read. There are plenty of open spaces throughout the property with little nooks that make reading easy and inviting.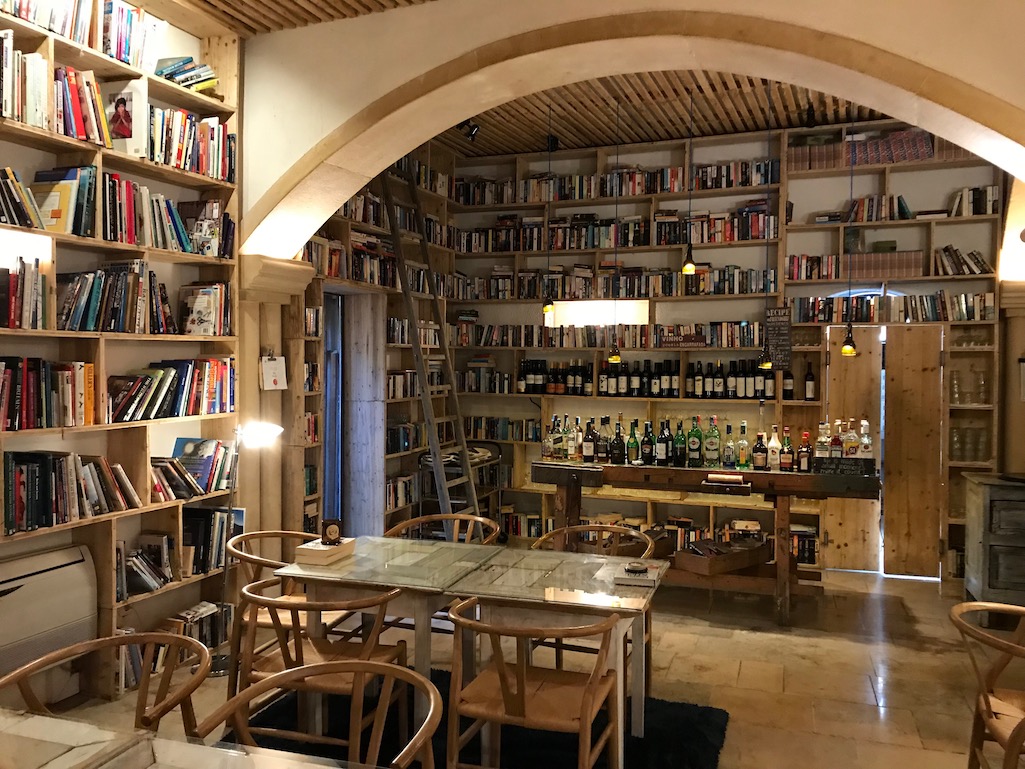 If you're looking for a libation they have a bar in the open shared space room and a fabulous gin bar in the basement, which is also loaded with books.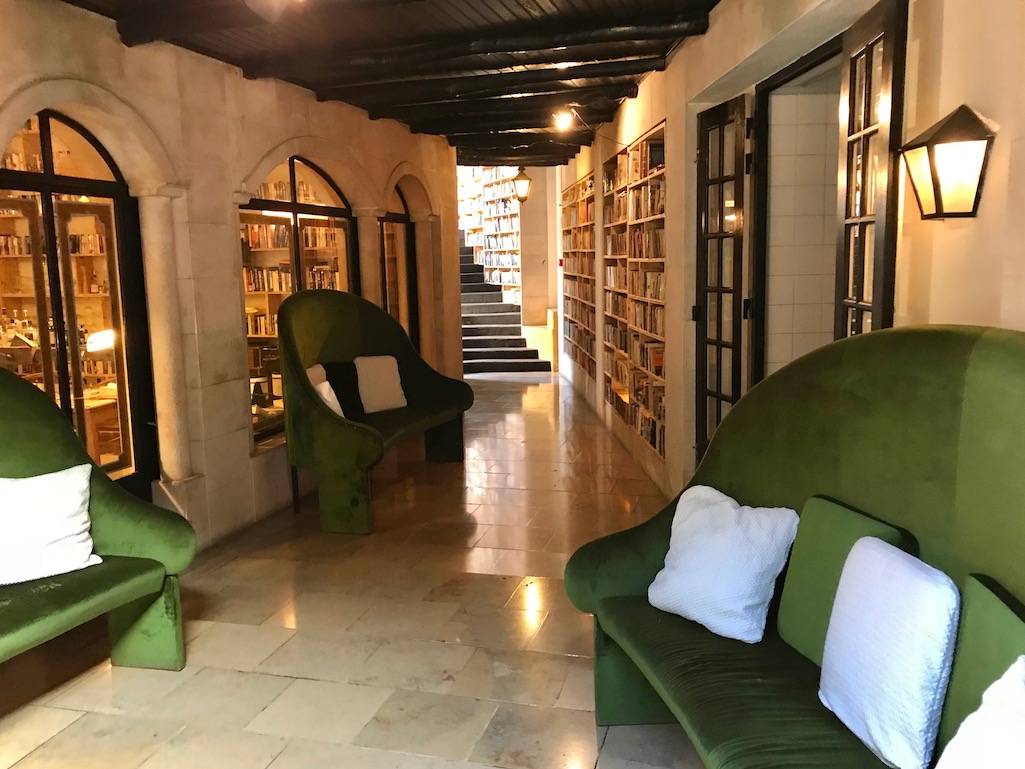 The rooms are spacious and mine had French doors that opened to a beautiful patio for more lounging and relaxing. My room had a desk and, of course, a library of books within reach of every sitting space making it impossible to not pick up at least one or two.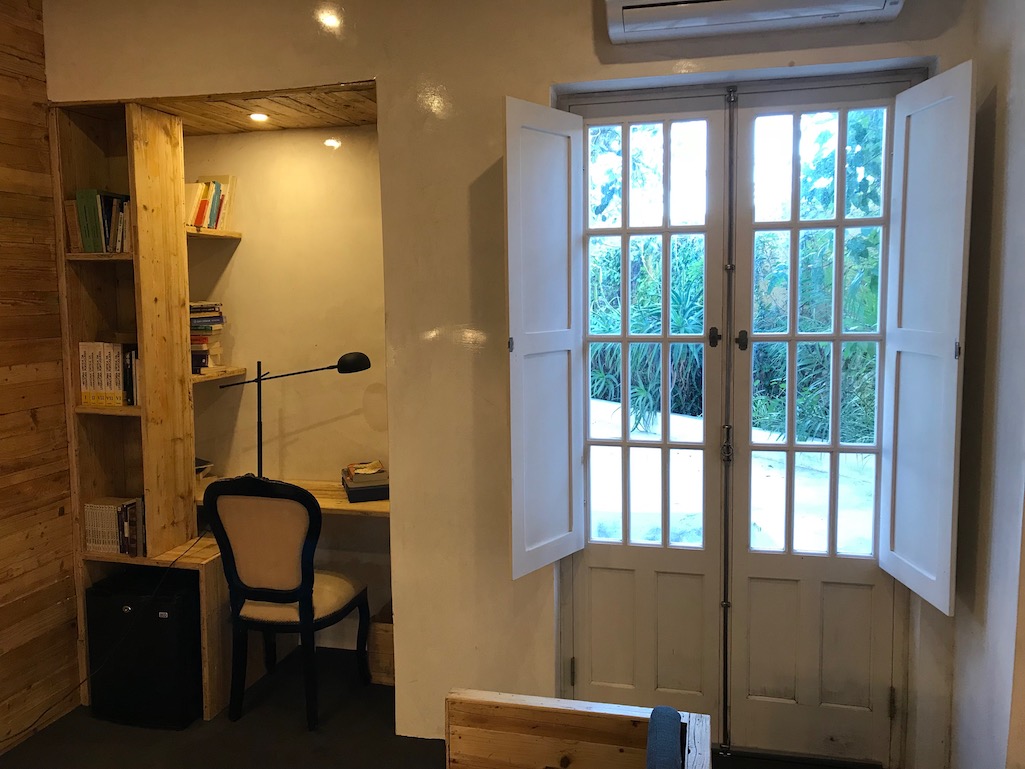 Don't Miss The Ginja
While roaming around Óbidos be sure to sample the locally made Ginja liqueur. Made with locally-grown cherries, this sweet cherry cordial is a wonderful treat often served in tiny chocolate cups that you eat after enjoying the drink. Be sure to save room in your suitcase for taking some home.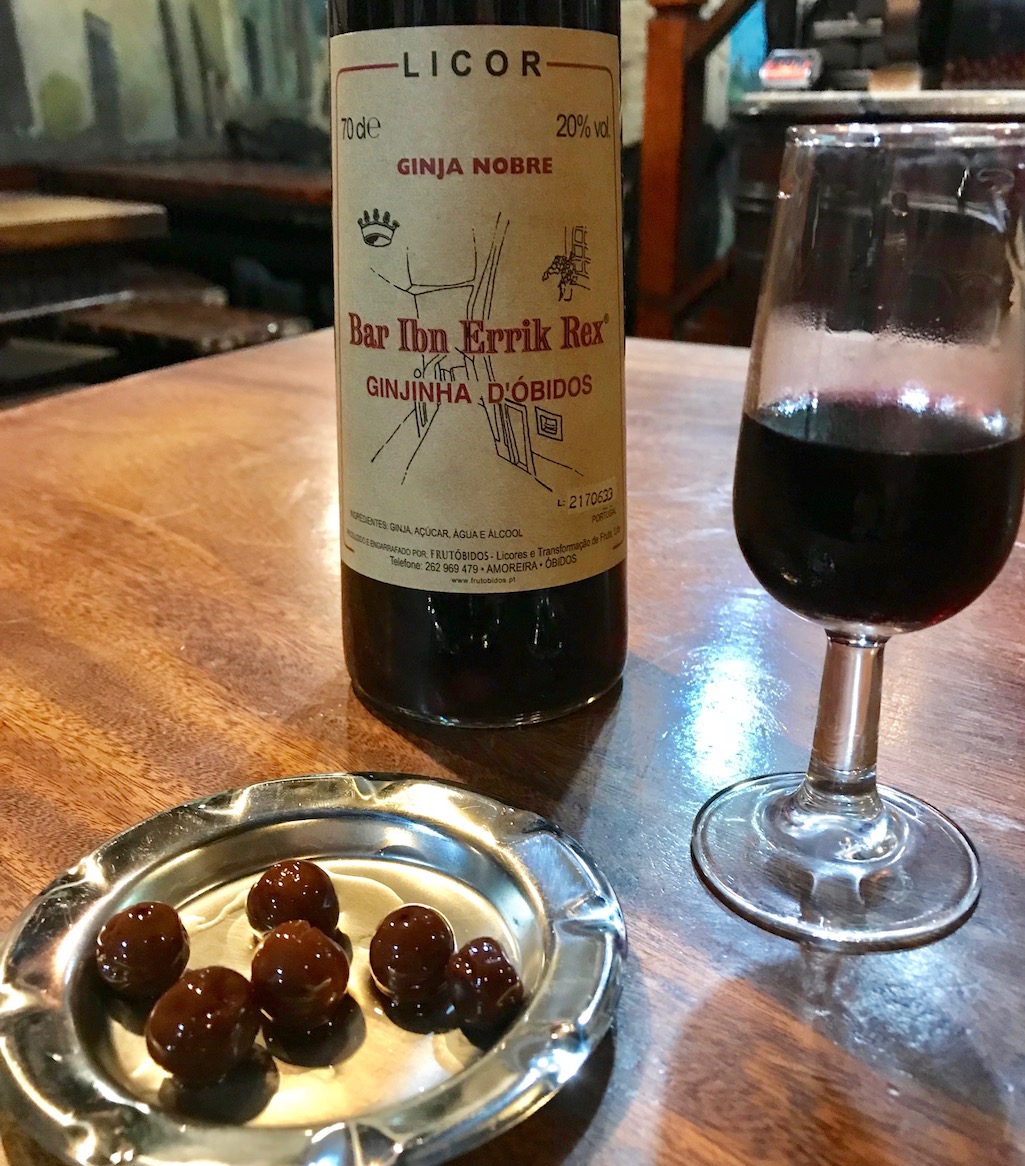 There are many places to sample this native drink but if you want a special treat, stop in the cozy Bar Ibn Errik Rex on Rua Direita 100 in Óbidos where you can sip a ginja, explore the interesting items on the walls, and admire their extensive collections of Portuguese pottery and liqueur bottles.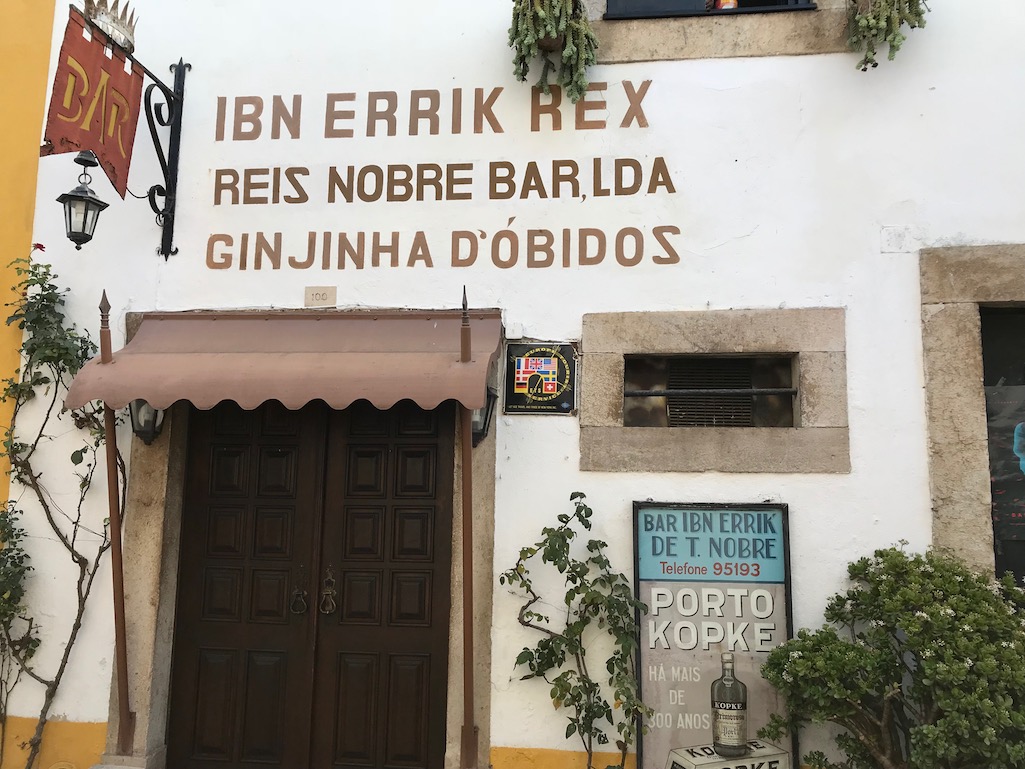 The Surrounding Area
Óbidos makes a wonderful central location to stay and also visit areas nearby like the fishing village of Peniche and the beautiful beaches of Lagoa de Óbidos. It's a very popular day trip destination from Lisbon since it's less than an hour drive. You will truly experience what it's like to live in a small Portuguese town walking along the cobblestoned streets and among the locals.
Alvados
If you're looking for peace and quiet and communing with nature Alvados is a spot for you. Located on the edge of the Parque Natural das Serras de Aire e Candeeiros this is a nature lover's paradise.
Birdwatching, hiking, and wildflower excursions abound in this untouched and beautiful landscape.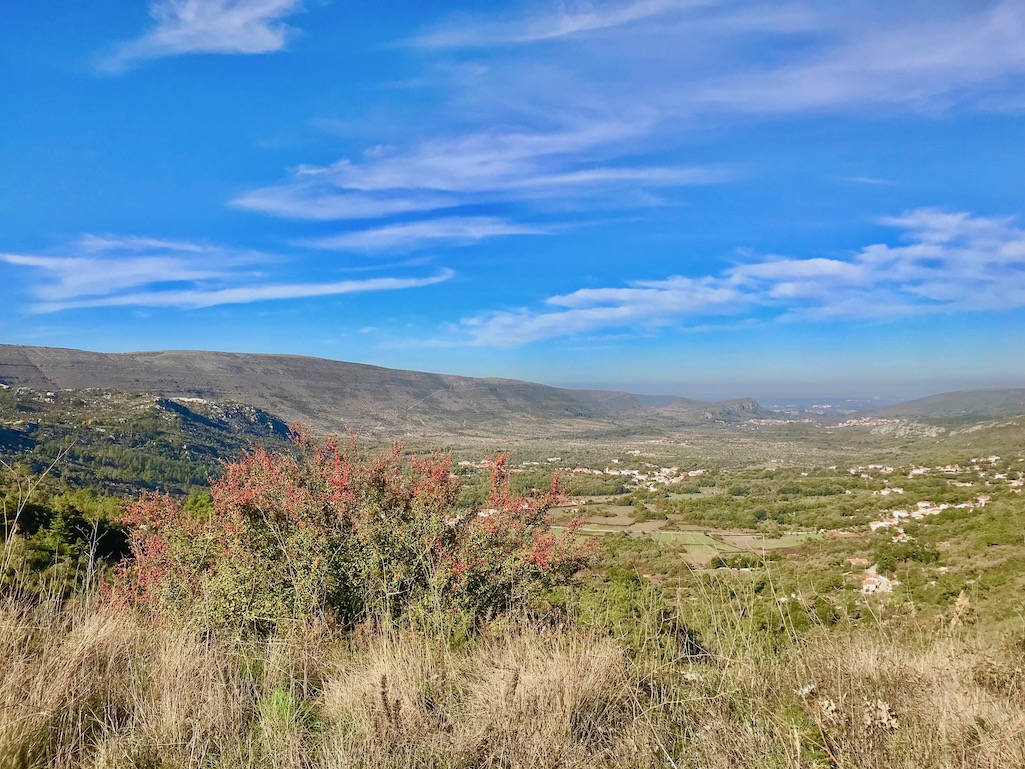 A truly unique accommodation in Alvados is the Cooking and Nature Emotional Hotel. Located outside the National Park of Aire and the Candeeiros Mountains, this remarkable hotel could not have a more perfect setting.
Each of the 12 rooms is themed by different emotions. My room was Adventure/Discovery. The "Out of Africa" movie theme was also displayed through all the decorations. Pith helmets and safari elements along with a large soaking tub with a full view of the park provided a wonderful place to rest and dream. When you arrive you are presented with a stunning case that includes your room key, a DVD of your room's theme movie, and all the information you need to make your stay perfect for you.
This room is a "family" style room, which includes bunk beds and extra room to accommodate up to four people very comfortably.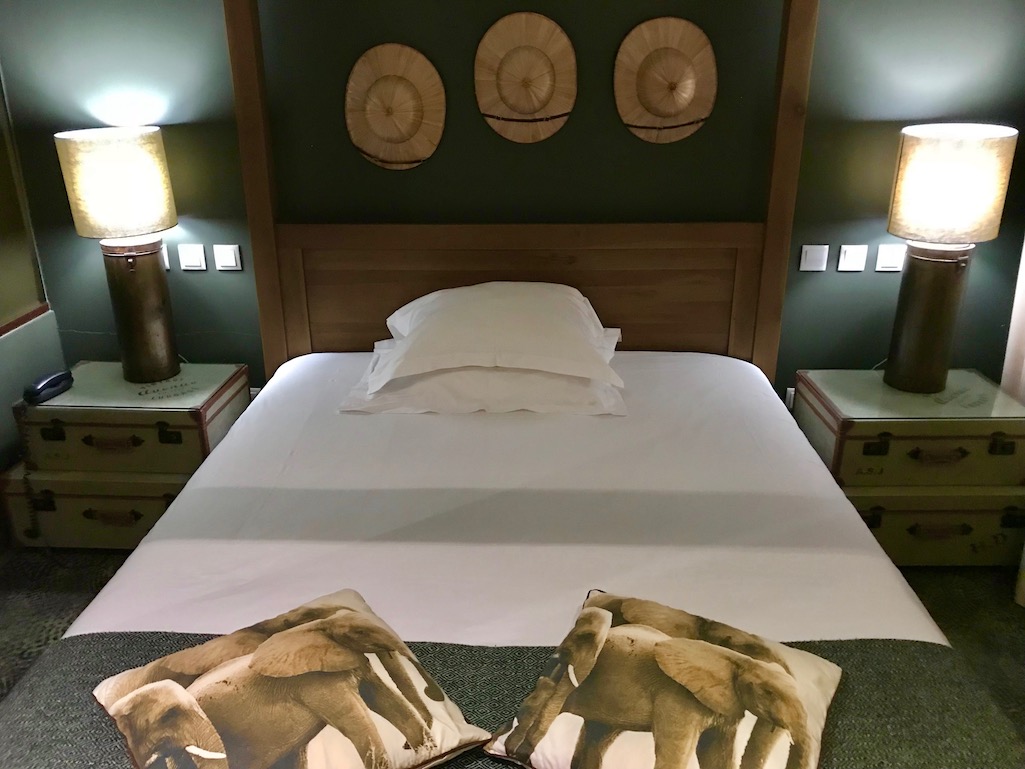 Other room types include such themes as meditation, passion, nostalgia, fun, fantasy or glamor. Each portrays the emotion depicted through unique decor and The hotel also offers a host of activities to choose from. Hiking with picnics, yoga classes, biking, horseback riding, pottery and cooking classes. One of my favorite memories of the trip was waking up early and opening my window to hear the birds chirping and starting their day as I also began mine.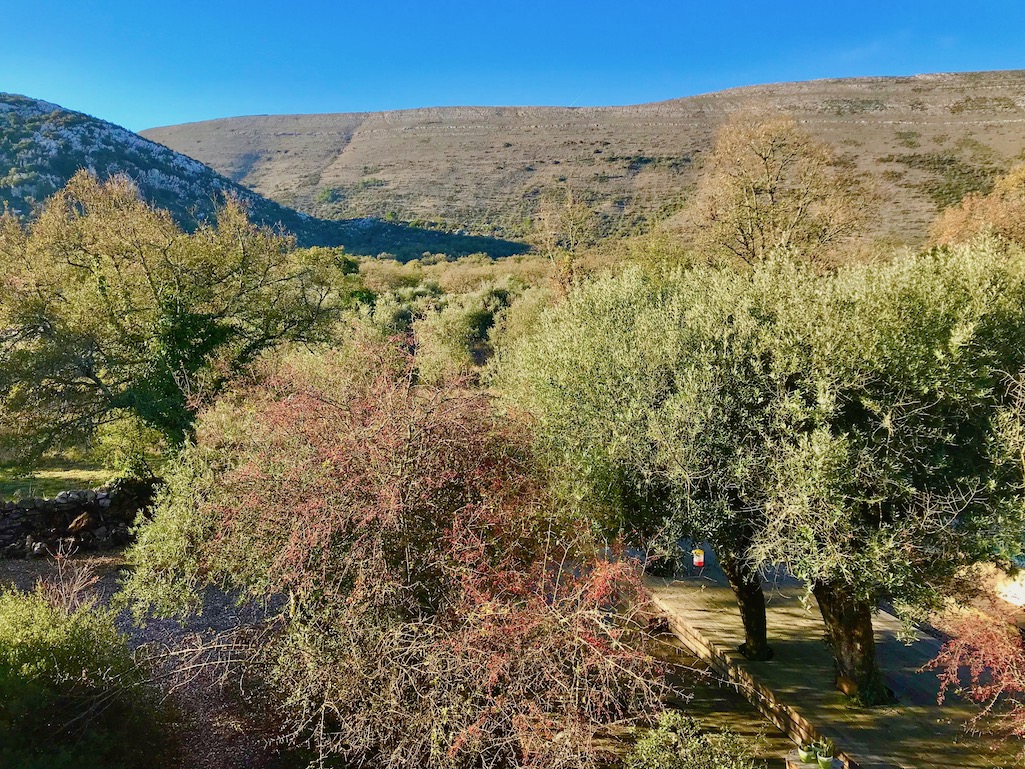 So Much More to See
Nearby UNESCO World Heritage sites include Batalha Monastery, Alcobaca Monastery and one of Portugal's largest monuments the Convent of Christ in Tomar where you can walk through the building, once the home of the Knights Templar. No matter your spiritual beliefs the history and stories told through these locations will have you reading every plaque and pamphlet as you follow along with their journeys.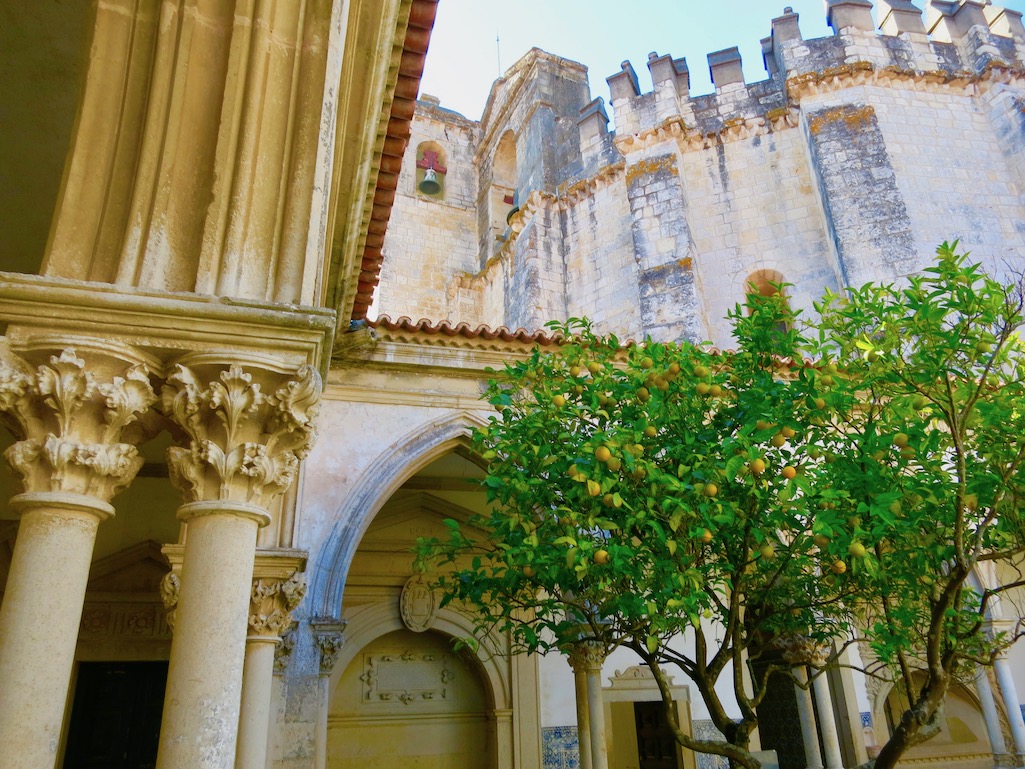 Fátima
You may know Fátima as the world-famous Catholic mecca in Portugal. You would be correct in your thinking. What you might not know is that Fátima also draws people of all faiths to this iconic place. Christians, Catholics, Muslims, Jews, Buddhists, and agnostics come to experience the tranquility and inner peace one can find in Fátima.
Fátima's importance derives from the Apparitions of Our Lady of the Rosary. The story goes that the three shepherd children witnessed several apparitions from May to October 1917. Over 60,000 other people also saw the last apparition. The brilliant vision was declared a miracle also known as "the day the sun danced."
When you visit be sure to arrive in time to see the torchlight processions to the small chapel where the Virgin Mary appeared to the three children.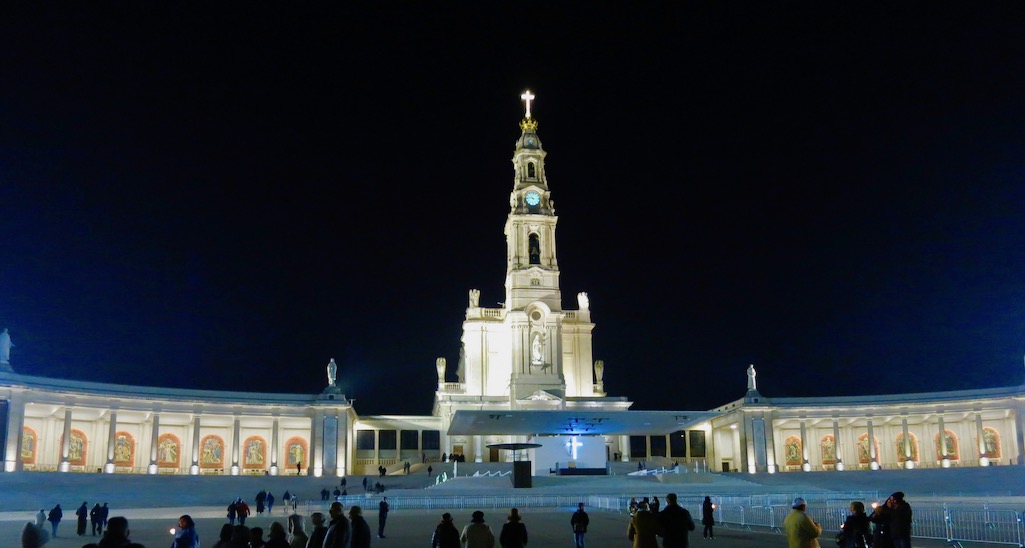 The perfect place to stay is nearby Luz Houses. There are few places in the world that you walk into and immediately feel at home. Maybe it was the welcome "tea" with fresh biscotti. Perhaps it was the lure of the comfortable couches with creatively arranged pillows in the lounge area. Or, maybe it was the calming colors. My guess was all those things working together to create a perfect environment.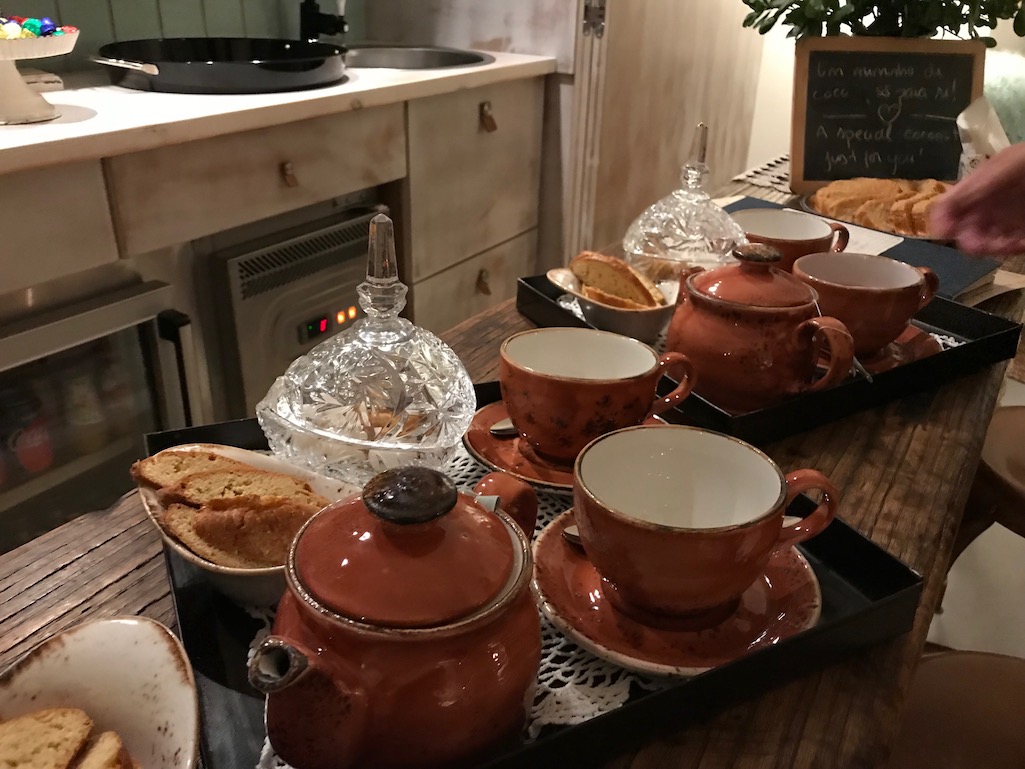 My room featured a comfortable bed on a platform in the middle of the room. A personalized note welcomed me to peace and tranquility. Ahhhhh. Surrounded by lace, I had everything I needed within my reach. Little words of inspiration peeked out from various spots around the room. Suggestions included that I  "find a place and get lost," and sharing a comfort in knowing that "inside the nest, birds feel serenity."  This Cancer Crab felt right at home.
The Old And The New in The Center of Portugal
Although you'll find many historical and traditional ways throughout central Portugal you'll also find modern amenities and customs as well. At the Luz Houses, they have a "selfie" corner.  It makes it easy for anyone to snap a quick photo memory. They also include a paper cut-out heart at check out. You can write a quick note and post in the lobby. You can share your thoughts about your stay to leave behind for all to see.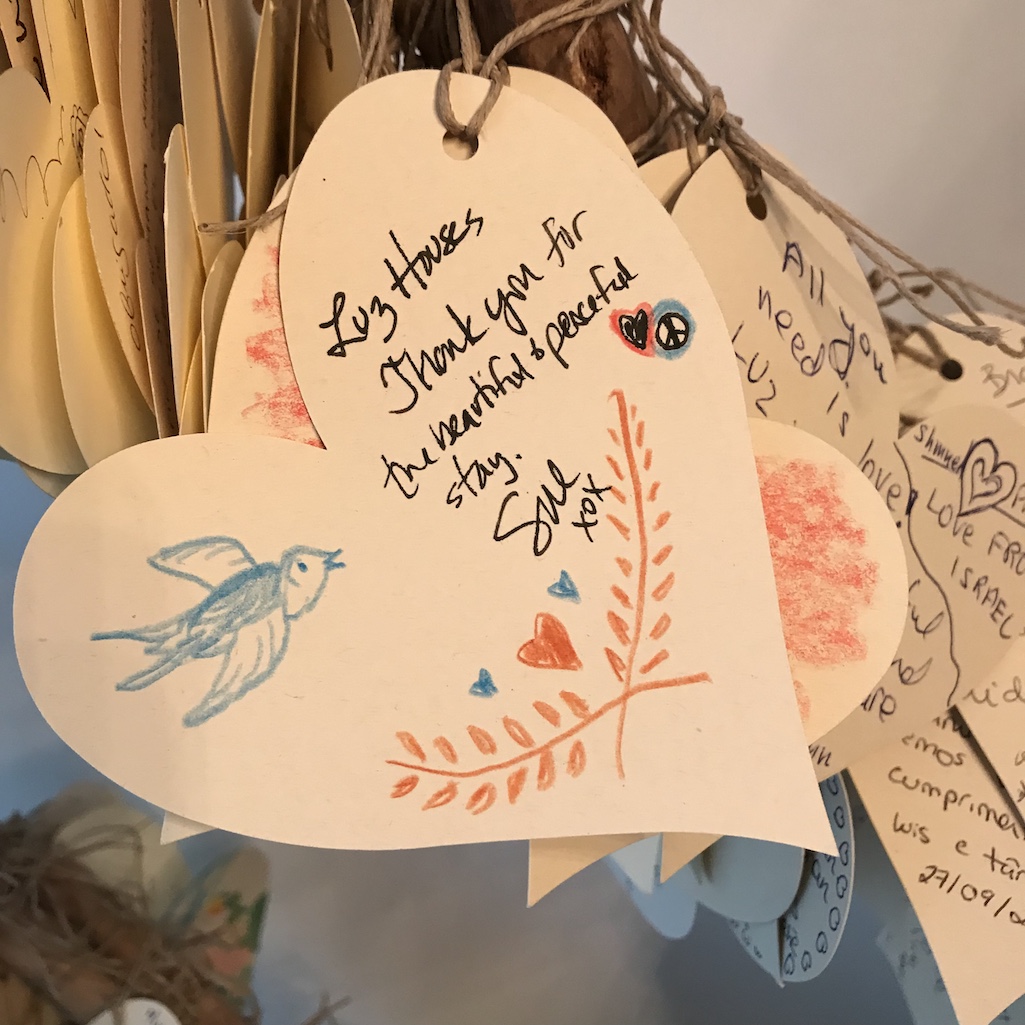 Center Yourself in the Center of Portugal
When you travel to Portugal be sure to take some time to visit other towns. Many are just outside the main tourist spots. Heading to the Center of Portugal will be one sure way to get off the beaten path. You will discover more about Portugal but perhaps even more about yourself.
To learn more about more places to visit and stay in the Center of Portugal visit CenterofPortugal.com.
Be sure to take a look at my Tantalizing Tastes in the Beautiful Center of Portugal post for more about the amazing food finds in the region.
Pin For Your Visit To Portugal