Maybe you already know about the wonderful health benefits of ground green tea called matcha. If not, you're in for a treat! our matcha cookies will be a great addition to your matcha recipes. They make an incredible way to satisfy your sweet tooth without going overboard.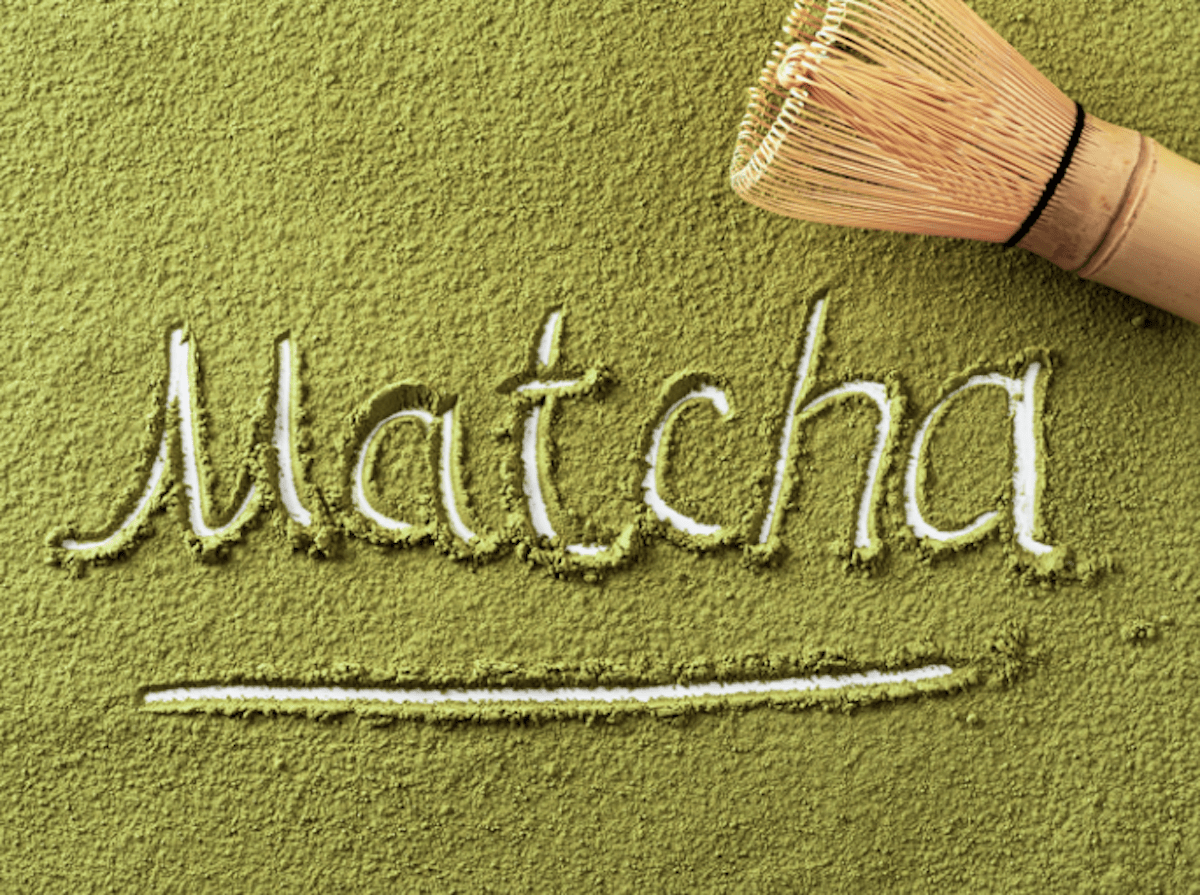 Disclaimer: Tenzo Tea provided us with samples to try. The opinions expressed are strictly our own based on our experience. 
The Best Matcha Tea
The best matcha tea has a distinctively earthy flavor that complements the sweetness of the cookies. It's a match-a made in heaven.
Japan cultivates the best matcha tea carefully. Tea lovers prize matcha for its health benefits including a sustained gentle boost of energy. The energy lift is different than you get from a coffee or espresso. It comes as a gentle wave that lasts rather than a big burst that comes and goes.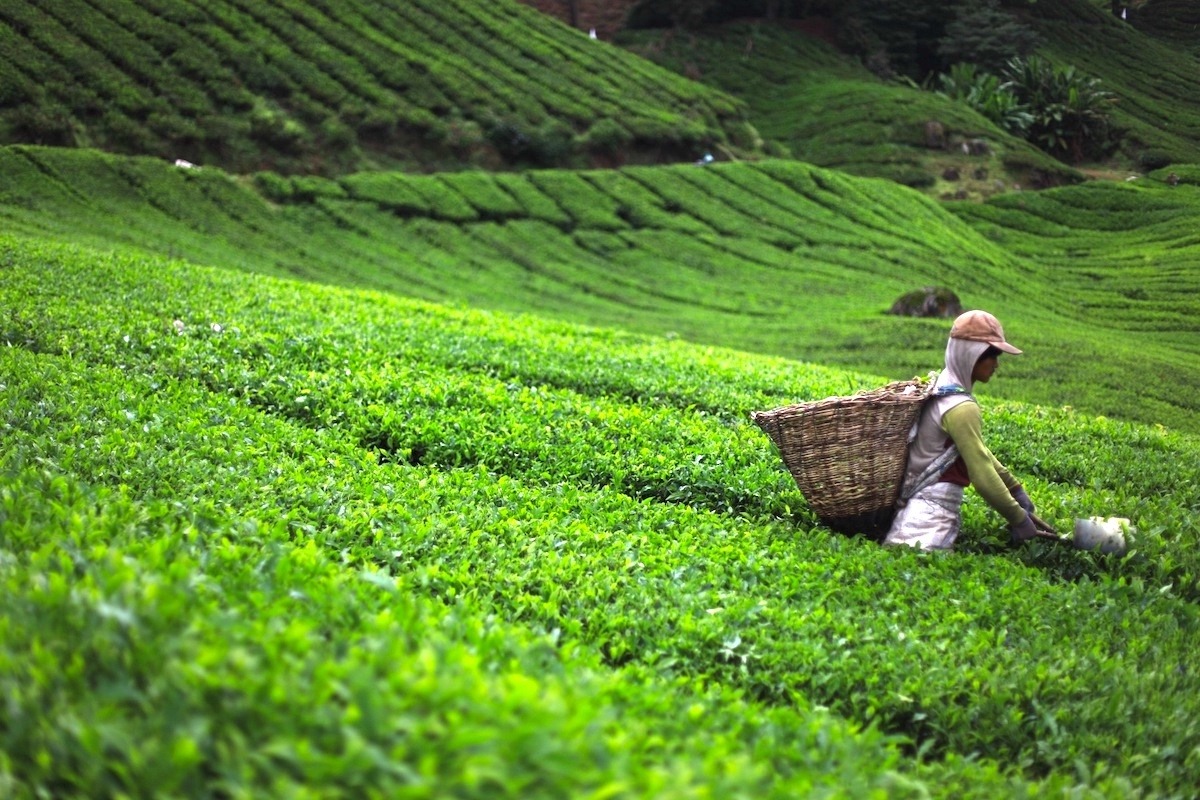 We met the folks from Tenzo tea at a trade show and they sent us a sample to try. We love how smooth it is. And while it provides that earthiness, it also makes a perfect ingredient to use in matcha recipes.
The Best Matcha Powder
The best matcha powder comes in different grades depending on its use.  Ceremonial grade is the highest grade and that's what Tenzo offers. They even work directly with the farmers in Japan and use only the youngest most nutritious leaves to create the vest matcha tea. Tenzo matcha tea is USDA Organic, Kosher, Paleo-friendly, Gluten-Free, and Vegan. That means just about anyone can add it to their healthy lifestyle.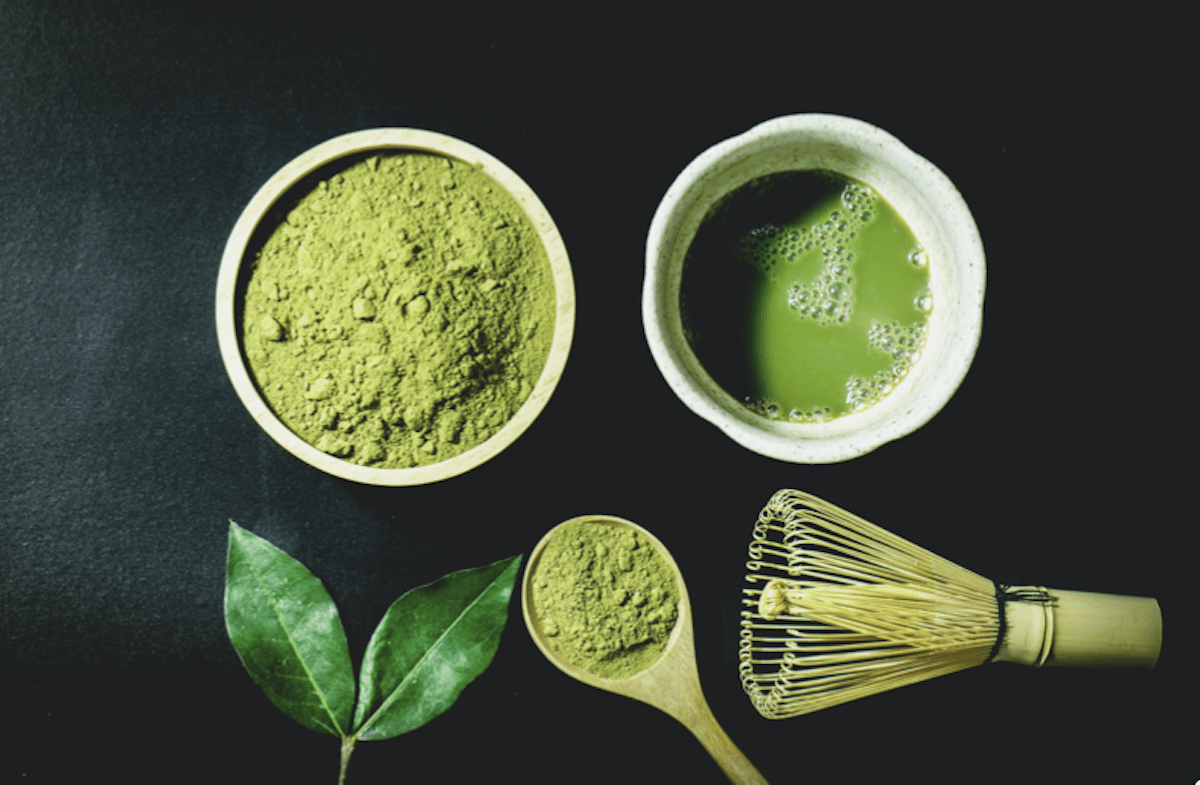 We like Tenzo because they are serious about providing the best matcha powder possible. First, they only sell matcha. Now that's serious dedication. And they offer a subscription service for their tea. Their tea is hand-picked and organically grown. They didn't like the lift and crash of so many energy drinks, so when they discovered the sustained gentle energy the best matcha provides, they decided to devote themselves to it.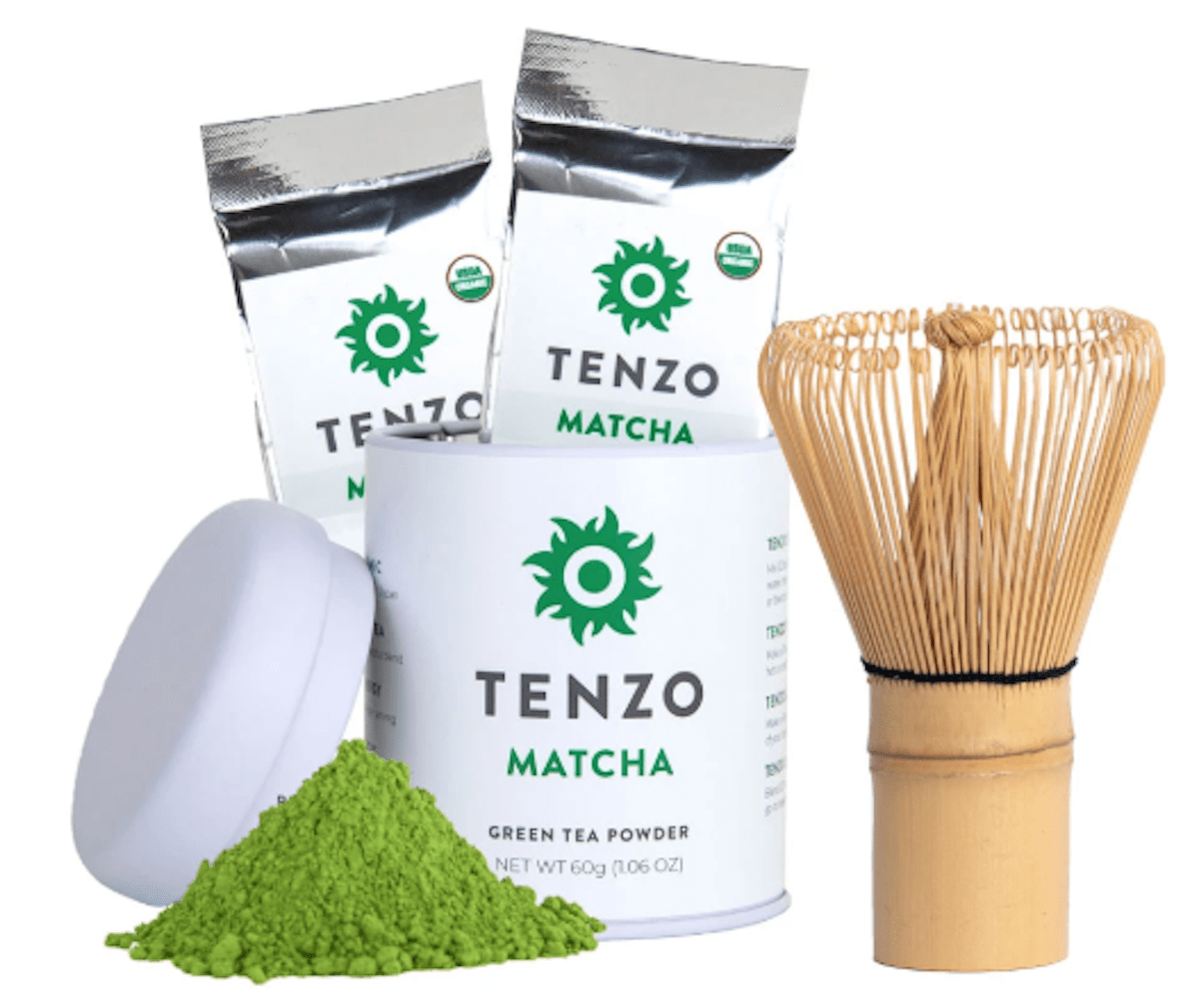 Tenzo Tea
If you're new to matcha, you'll love the Tenzo Starter Kit.  It comes with a tin, scoop, bamboo whisk, and stand. When you're ready to use it, you place the matcha tea that comes in a vacuum-sealed bag into the tin and you're all set.  We love their sustainable approach that reduces packaging and plastic.  For us matcha tea nerds, they also have an active matcha kit for matcha on-the-go. They already have very competitive prices and their subscription programs provide even more great savings. If you join their communitea, you'll discover matcha recipes and more.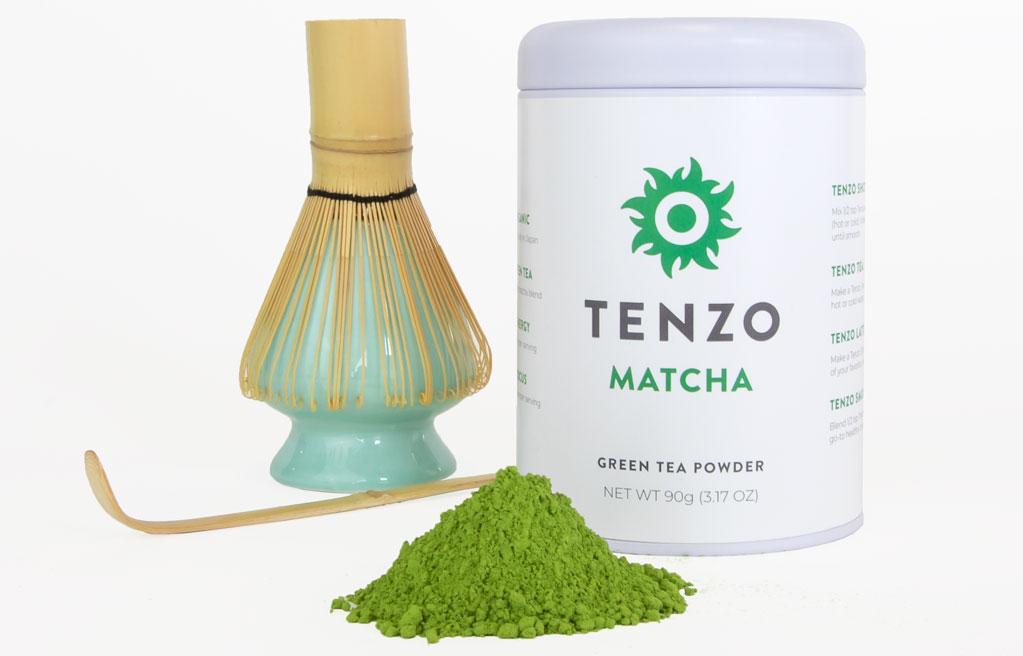 Matcha Cookies
Here's our simple matcha cookie recipe. You can make them like shortbread or include your favorite add-ins to make them even more fun. Think of them like green tea cookies that make a platform for your kitchen play. As with any recipe, its only as good as its ingredients. So we recommend you use the best matcha powder you can get.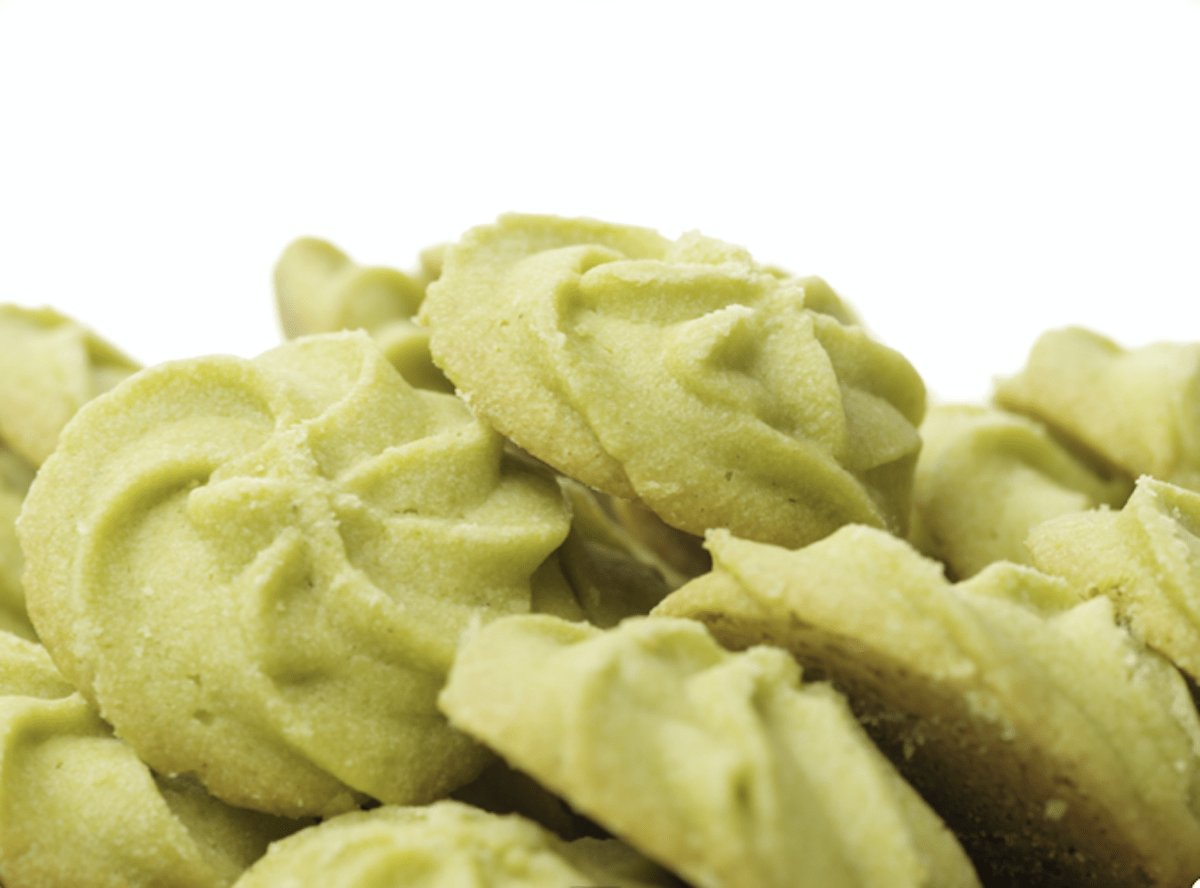 Matcha Cookie Recipe
These cookies are for a crisp buttery shortbread style cookie. They are slightly sweet, but if you want to make them sweeter, add one or two tablespoons of additional sugar.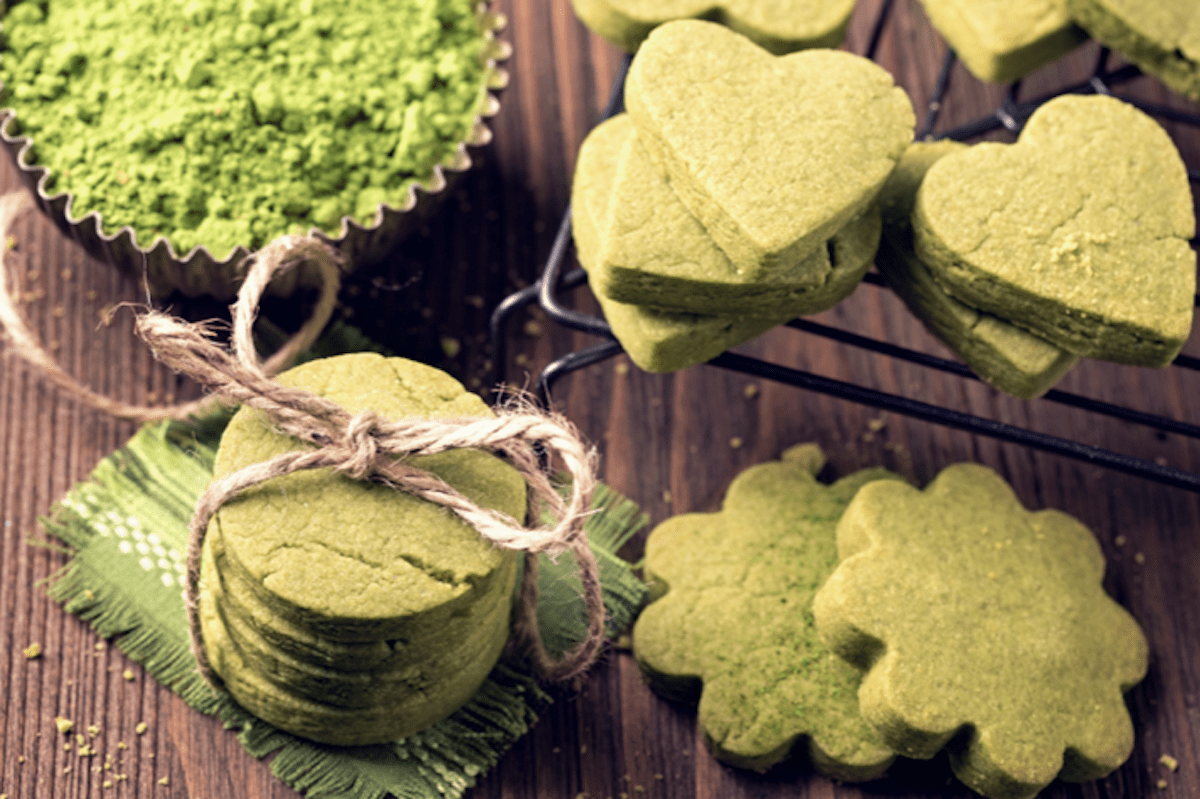 Ingredients
2 cups all-purpose flour
1/2 teaspoon salt
1/2 cup powdered confectioner's sugar
1 1/2 to 2 Tablespoons matcha powder
2 sticks (1 cup) unsalted butter, softened
1/2 teaspoon vanilla extract
Raw or coarse sugar, for topping (optional)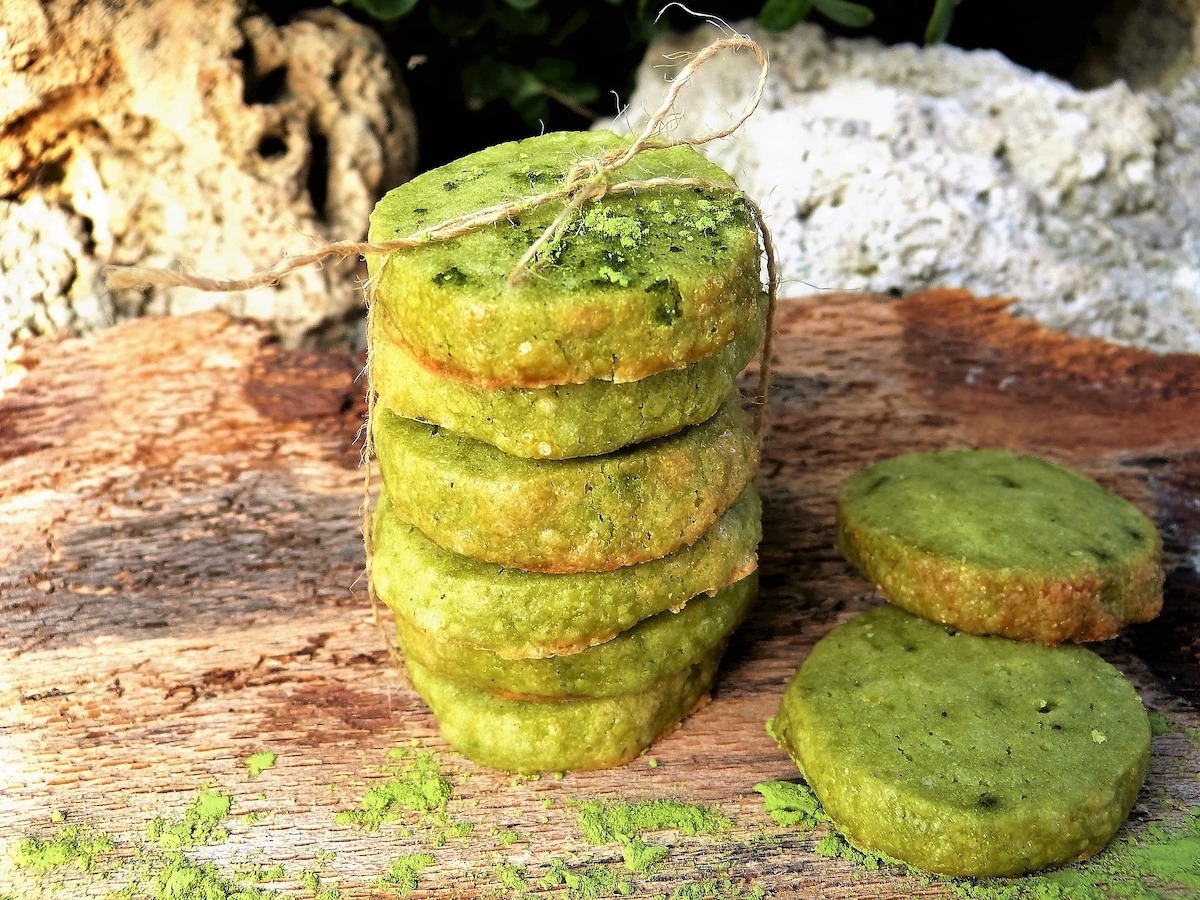 Directions
Whisk flour, salt confectioner's sugar, and matcha in a medium bowl.
In a large bowl or stand mixing bowl, beat the softened butter with an until smooth.
Add the vanilla extract and blend till just combined.
Then add the dry ingredient mixture into the wet mixture and combine until just mixed. Remove from the bowl and divide in half.
Now you have a few choices. You can roll each half of the dough into logs. Or shape them into flat discs if you want to cut into shapes with cookie cutters. Whichever you choose, wrap the dough in plastic and place it in the refrigerator.
Chill dough for two hours or until completely firm.
Once chilled, preheat the oven to 325 Degrees F and line two baking sheets with parchment or foil.
If you are slicing the logs, you can just go ahead and slice them into 1/8″ to 1/4″ thick rounds. This is the easiest, of course!
If you want to make them into cute cookie cutter shapes, you will want to lightly flour your cutting surface and the dough and roll out further to 1/8″ or 1/4″ thickness. Then cut the cookies with the desired cutters. You will want to use relatively small shapes that can create cute little two-bite cookies. These cookies do not rise much so you can put a lot of them on the baking sheet.
Arrange the cookies and sprinkle with coarse sugar, if desired.
Bake until the edges turn golden, approximately 12-15 minutes.
Let cool slightly then finish cooling entirely on a rack.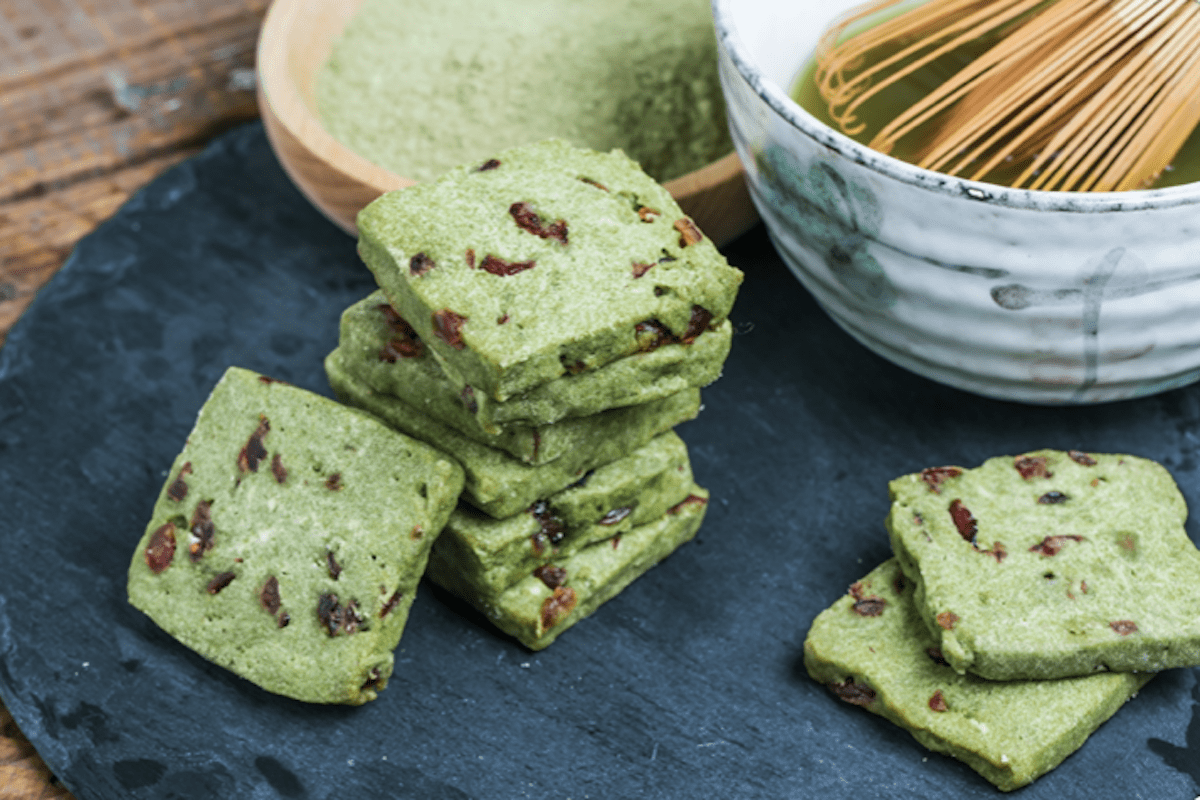 Other Matcha Cookie Recipe Ideas
While these matcha cookies are a buttery shortbread version, there are many other matcha cookie recipe ideas. You can add small bits of dried fruit, nuts, seeds, candy, or mini-chocolate chips to this recipe for a little extra special taste.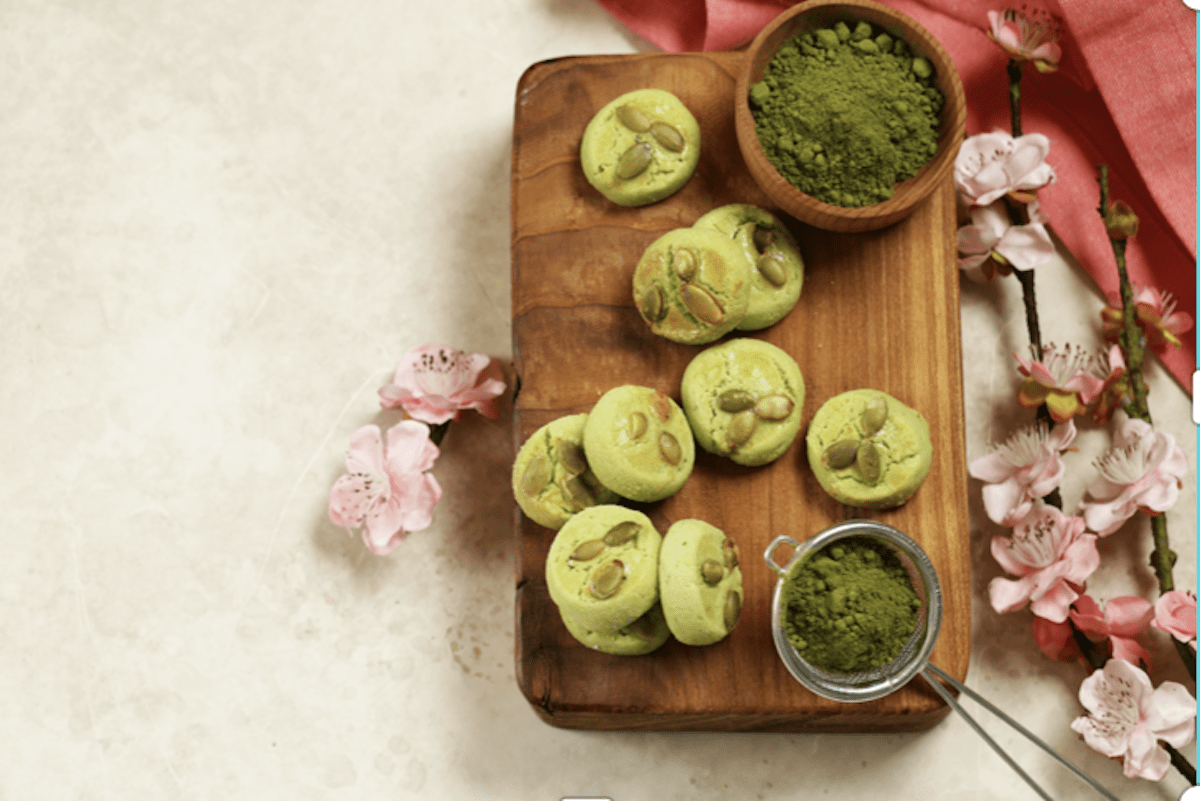 You can also use your favorite chocolate chip cookie recipe and simply add 1 to 1 1/2 teaspoons of the best matcha powder to them. They will give an earthy flavor to cut the sweetness.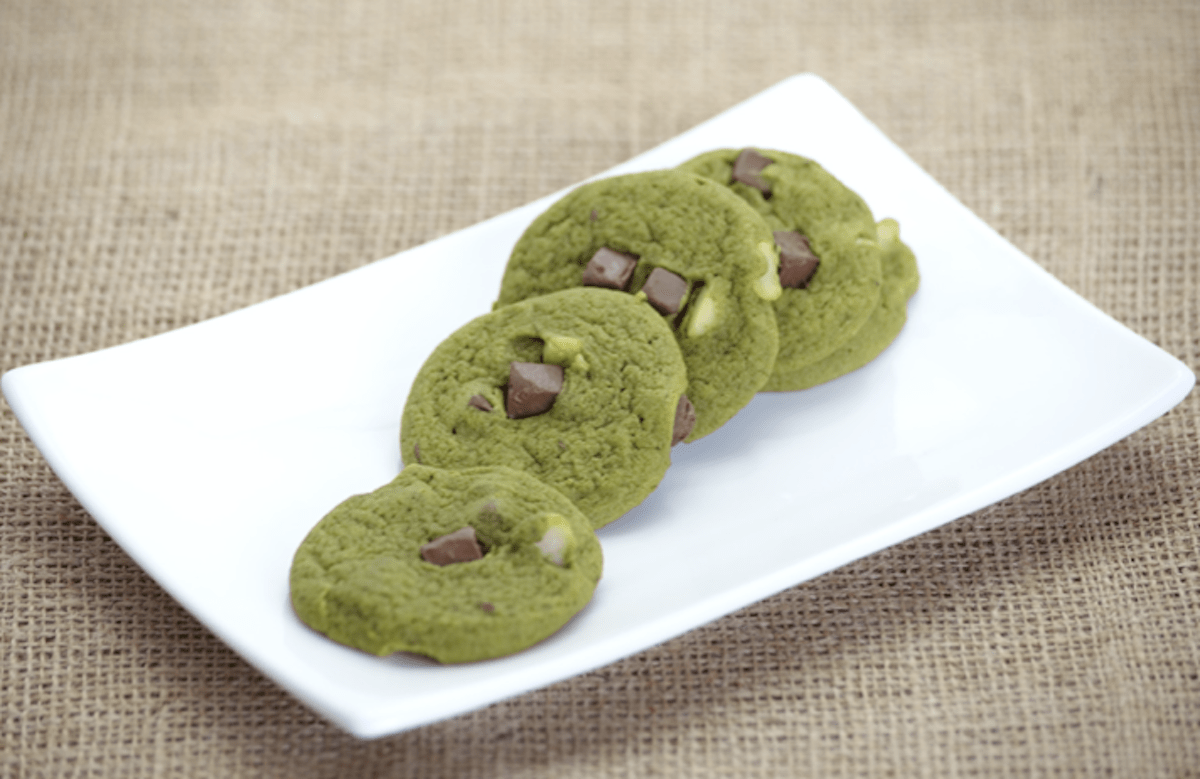 Choose any of your favorite cookie recipes and mix it up. Make some buttery, some chocolatey, and some with matcha for a trifecta of delicious cookies.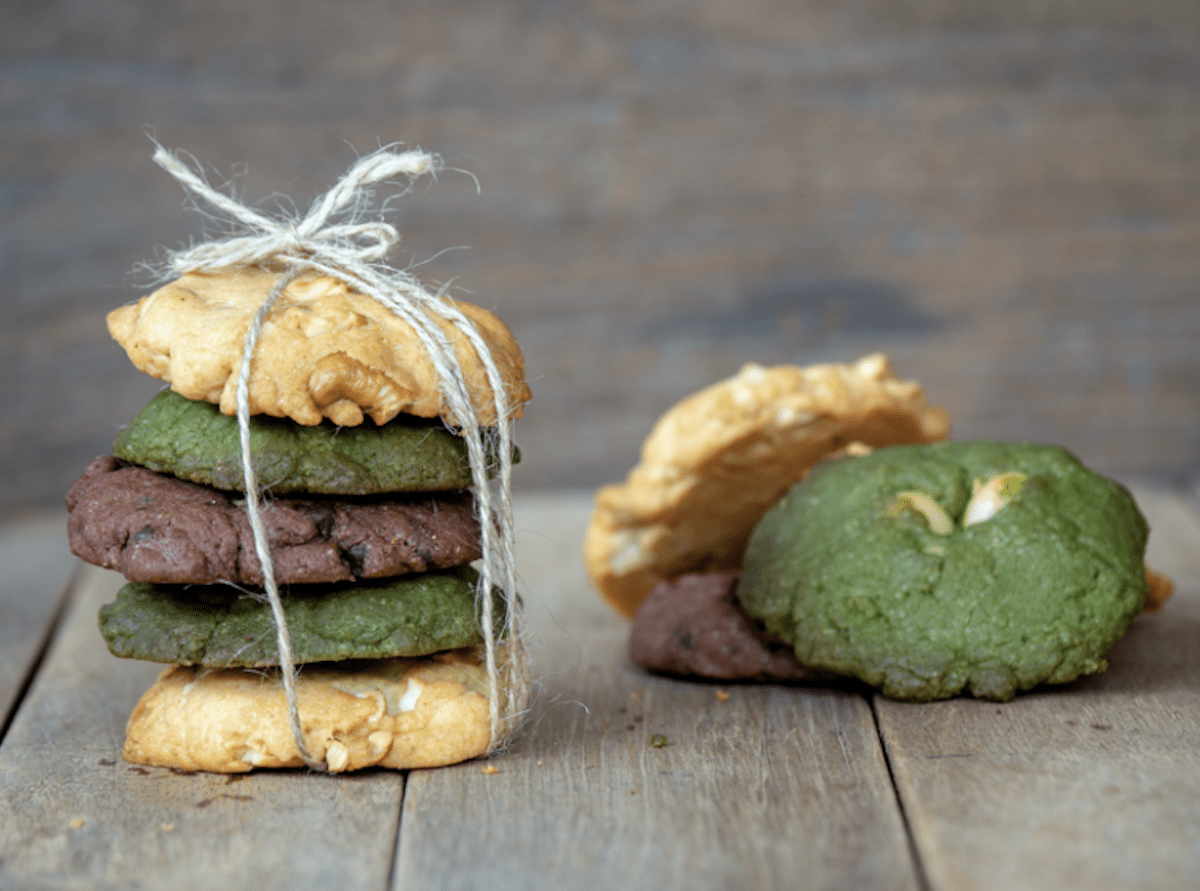 Matcha cookies also make a great gift.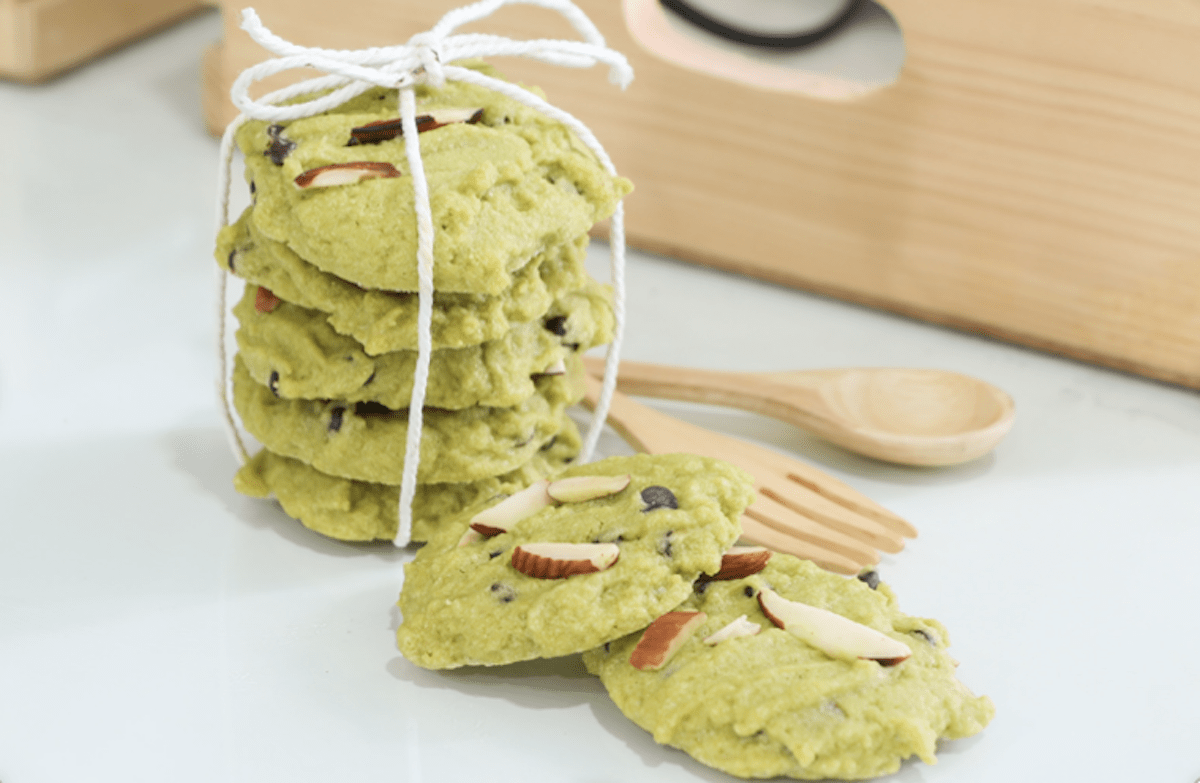 If you like our matcha cookies, check out some of our other sweet treats like our Easy Scone Recipe or Portokalopita Greek Orange Cake. 
Pin It To Your Tasty Recipe Boards On Pinterest