Sitka Alaskan Salmon With Lemon Garlic Cream
Many of us are trying to add more healthful foods to our diet. Alaskan salmon is a health powerhouse. It's a great source of protein-rich with Omega 3 Fatty Acids, Vitamin B, Selenium, Antioxidants, and more. We're eating more sustainably and support responsible providers of the food we consume.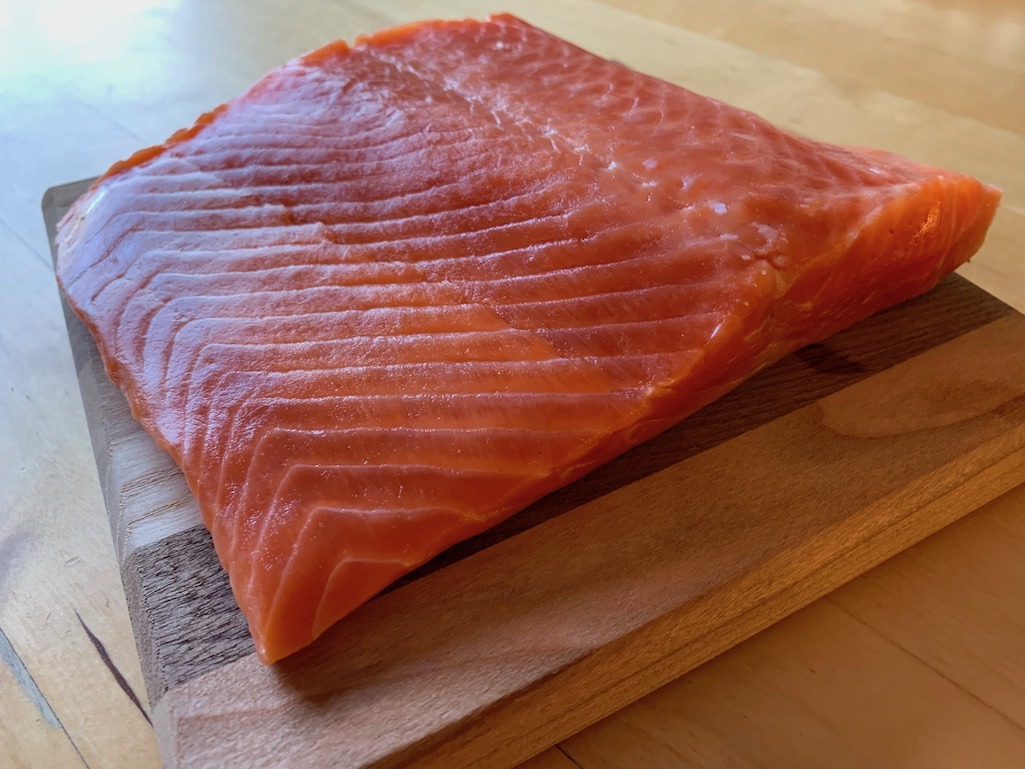 Community Supported Alaskan Fish
Sitka Salmon Shares is a collective of fishermen who bring wild Alaska seafood to your door. Similar to preorders or produce shares with local farmers, Sitka members purchase "shares" of the community-supported fishery harvest. You can decide how much fish you want during the season. There is of course salmon, but also other Alaskan fish and Alaska seafood.
Personal And Personalized Fish Delivery
One of the things that we really liked was that the fishing vessel that caught your fish is clearly identified on the packaging. We went on the Sitka Salmon website to learn more about F/V Sunfish and learned John fishes with his daughter Nora and fishing runs in the family as John's son Marsh also captains another Sitka Salmon vessel the F/V Loon. There's something that makes us feel good eating their Alaska fish and also supporting American small businesses.
You know we at Food Travelist want the best products we can get. But at the same time, we want to be sure that the vendors we're working with not only provide top quality but also take care of the planet and their workers. Sitka Salmon represents all of these important qualities. Continually looking to improve their supply chain and care for their community they are terrific global citizens. Take a look at this short video on their sustainability practices.
Sustainability from Sitka Salmon Shares on Vimeo.
Disclaimer: We were provided with product samples by Sitka Salmon Shares. This article contains our own honest opinion based on our experience.
Choose Your Fish Delivery Package
There are different packages from which to choose. Alaskan seafood includes salmon, prawns, whitefish, and crabs. We had the opportunity to sample their salmon and cod and they were both absolutely delicious. Sitka salmon is a real treat of fresh, sustainable seafood. It also provides a great way to support a community of fishermen. Best of all, they offer fish delivery right to your door so you don't have to go anywhere to pick up your stash!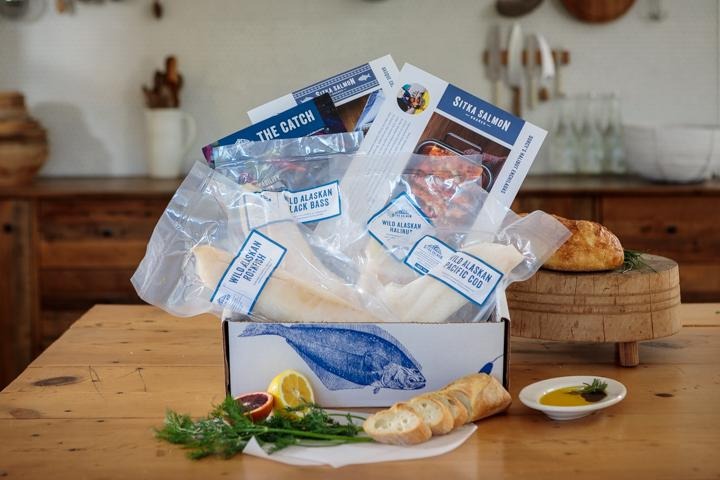 It wouldn't be right to talk about all this deliciousness without offering you an example of how you can bring it to your table.  Here's a recipe we used with a gorgeous piece of wild Alaskan salmon that came to our door.
Pan-Seared Sitka Salmon With Lemon Garlic Cream
This recipe with Sitka salmon is easy and quick. Use just one skillet and be ready in less than half an hour. The citrusy, creamy garlic sauce compliments the fish perfectly and provides a soul-satisfying nutritious meal.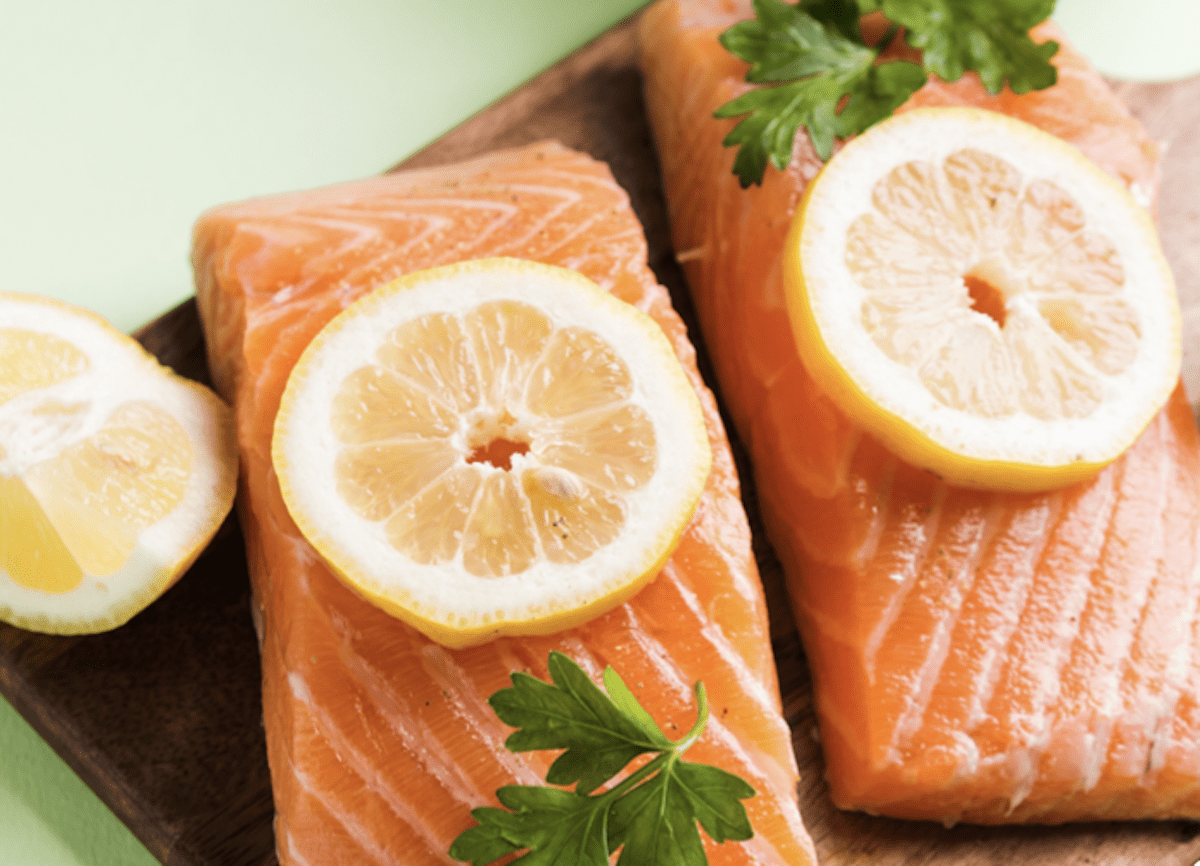 Ingredients
Salmon goes great with lemon. This Sitka salmon recipe is simple to make and the creamy lemon garlic cream sauce is absolutely delicious. Even if you're not a big fish lover, you'll enjoy the flavors and textures created in this recipe.
The Salmon
2 Tablespoons olive oil
6 x 4 oz. skin-on salmon fillets or one large fillet of salmon uncut with skin on (be sure to take any bones out with tweezers before cooking)
Fresh ground pepper and salt to taste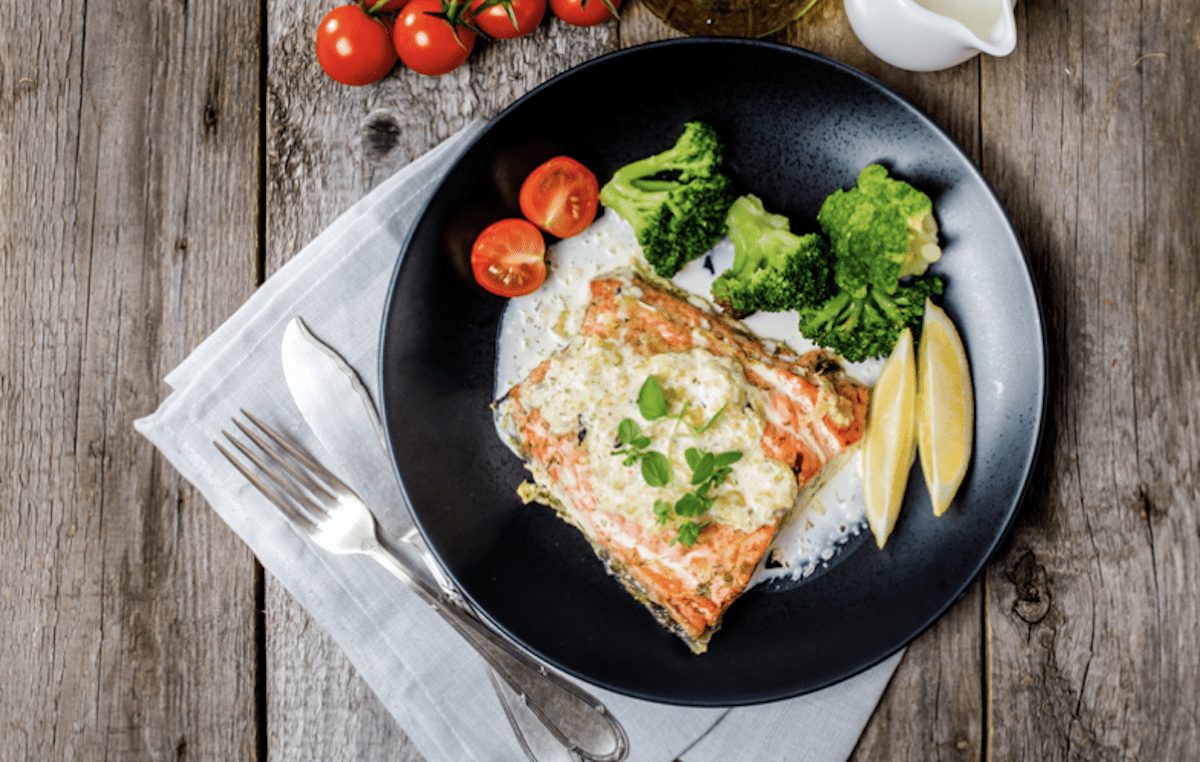 The Lemon Garlic Cream
1 Tablespoon butter pan.
1 cup half & half (can use fat-free if you prefer)
1/2 Tablespoon all-purpose flour
1/3 cup grated Parmesan cheese
Zest and juice from 1 whole lemon
4-5 large cloves of garlic, minced
1 teaspoon dried dill
3/4 teaspoon dried marjoram
Fresh ground pepper and salt to taste
Lemon slices to garnish
Chopped fresh flat-leaf (Italian) parsley to garnish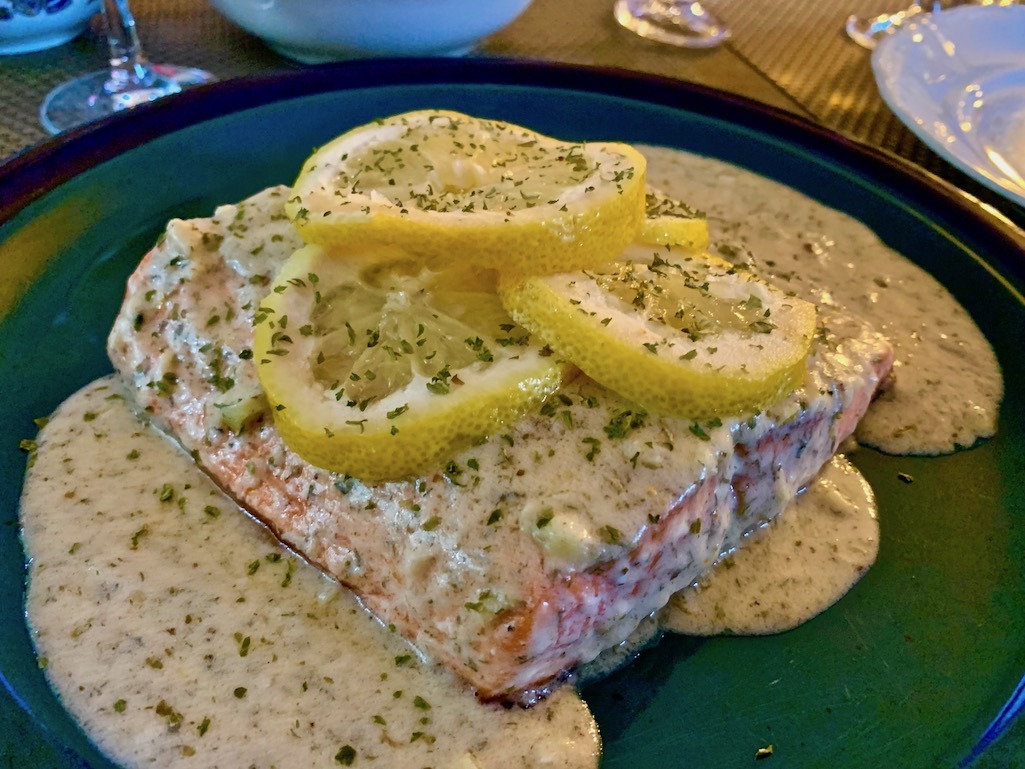 Directions
The Salmon
Heat the olive oil in a large nonstick skillet over medium-high heat.
Season the salmon with salt and pepper; place in skillet skin-side down. If using fillets cook 3 at a time, don't crowd the pan.
Cook for 6 minutes or until the salmon is cooked about 3/4 of the way through. Do not fuss with the fish! Just let it sit and cook.
Flip the salmon or fillets over and cook for 2 more minutes. Remove from skillet onto a platter and set aside.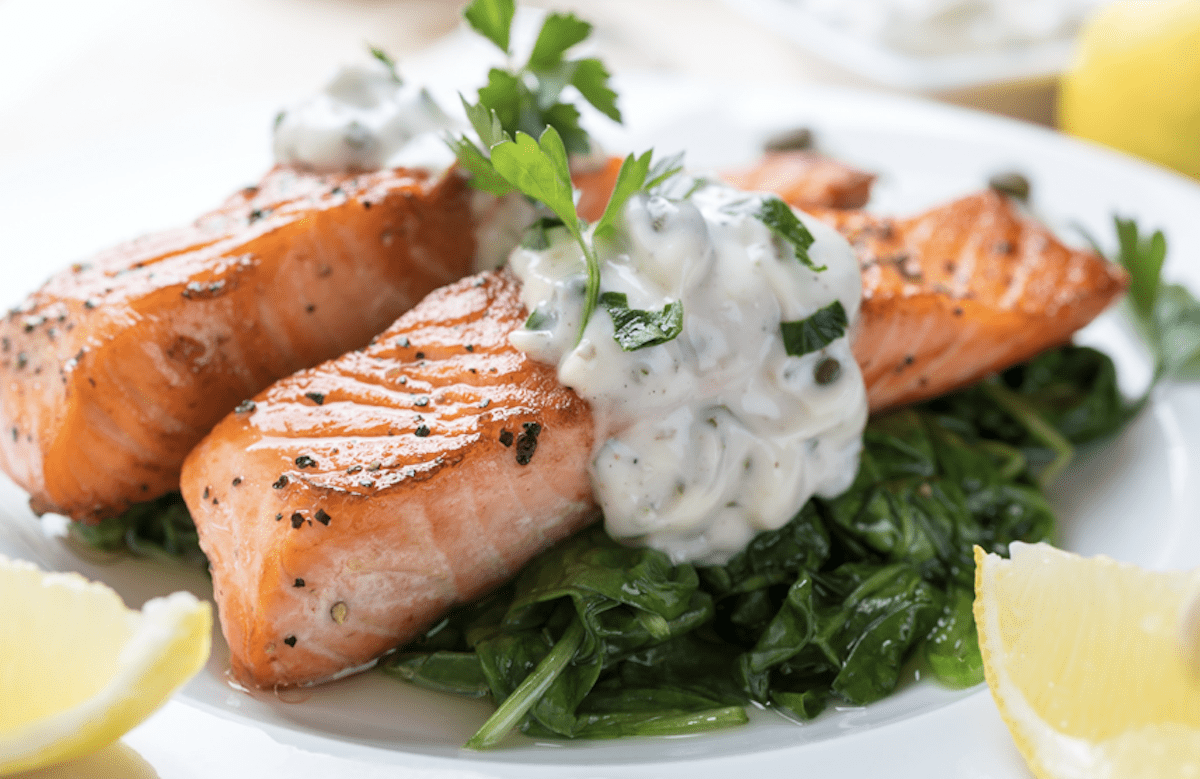 The Lemon Garlic Cream
While the salmon is cooking combine half & half, flour, cheese, lemon juice, lemon zest, garlic, dill, marjoram, salt and pepper in a medium mixing bowl. Whisk until all ingredients are thoroughly blended together.
Add butter to the nonstick skillet and melt over medium heat.
Add the prepared cream to the skillet and bring to a boil then lower heat to a simmer.
Return the salmon or fillets to the skillet skin-side down on top of the sauce.
Cook for 2 or 3 minutes or until the salmon is cooked and heated through.
Remove skillet from heat and put salmon or fillets on platter, skin-side down.
Spoon lemon garlic cream over salmon evenly.
Garnish with lemon slices and parsley. Serve immediately.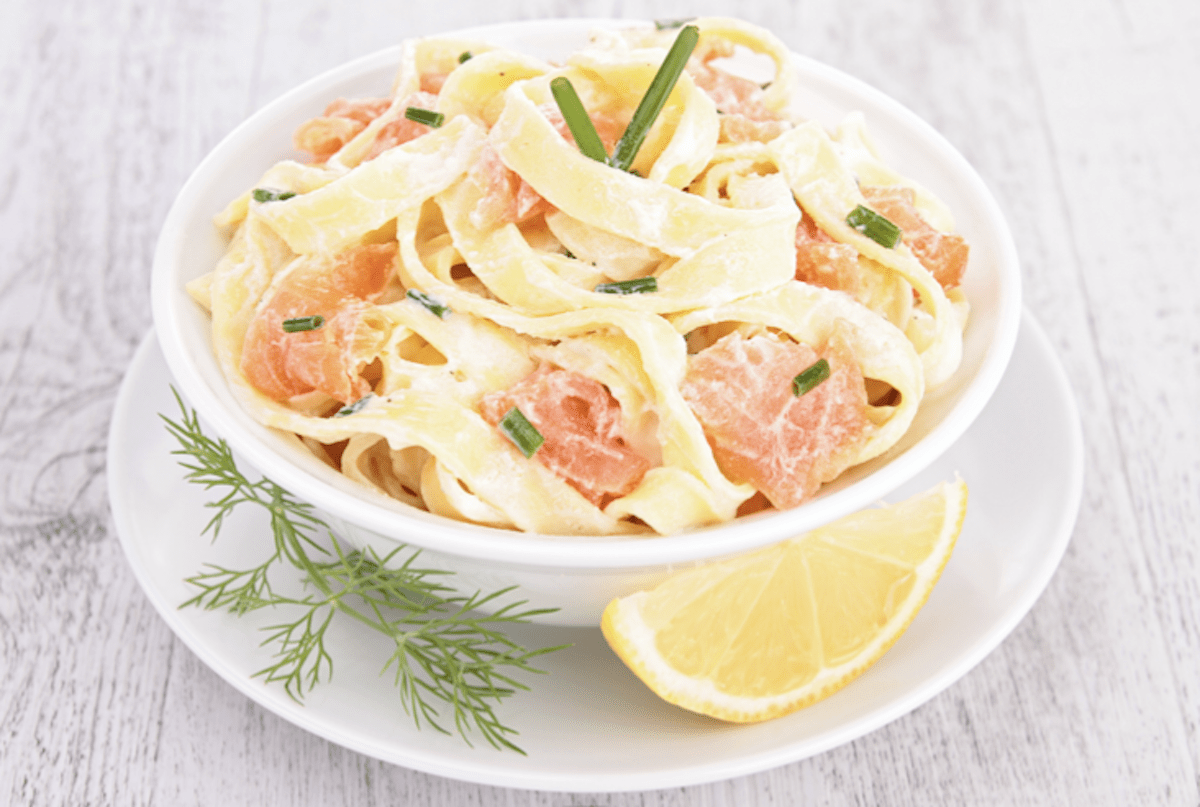 This recipe with Sitka Salmon can be served with a side of rice, quinoa or potatoes. Veggies that work well as sides include spinach, kale, Brussel sprouts, and broccoli. A nice crusty bread can be used to sop up all of the lemon garlic cream.
Taste The Sitka Salmon Difference
Why support Sitka Salmon and their fisherman? Here are the 8 reasons they clearly explain on their website:
Wild Caught
Community-Based
Finest Quality
Just
Transparent
Conscious
Easy
Sustainable
Who needs more reasons than that? Not us.
If you're interested in learning more about Sitka Salmon Shares delivered fresh from Sitka Alaska, visit their website here.
Pin It To Your Tasty Recipe Boards On Pinterest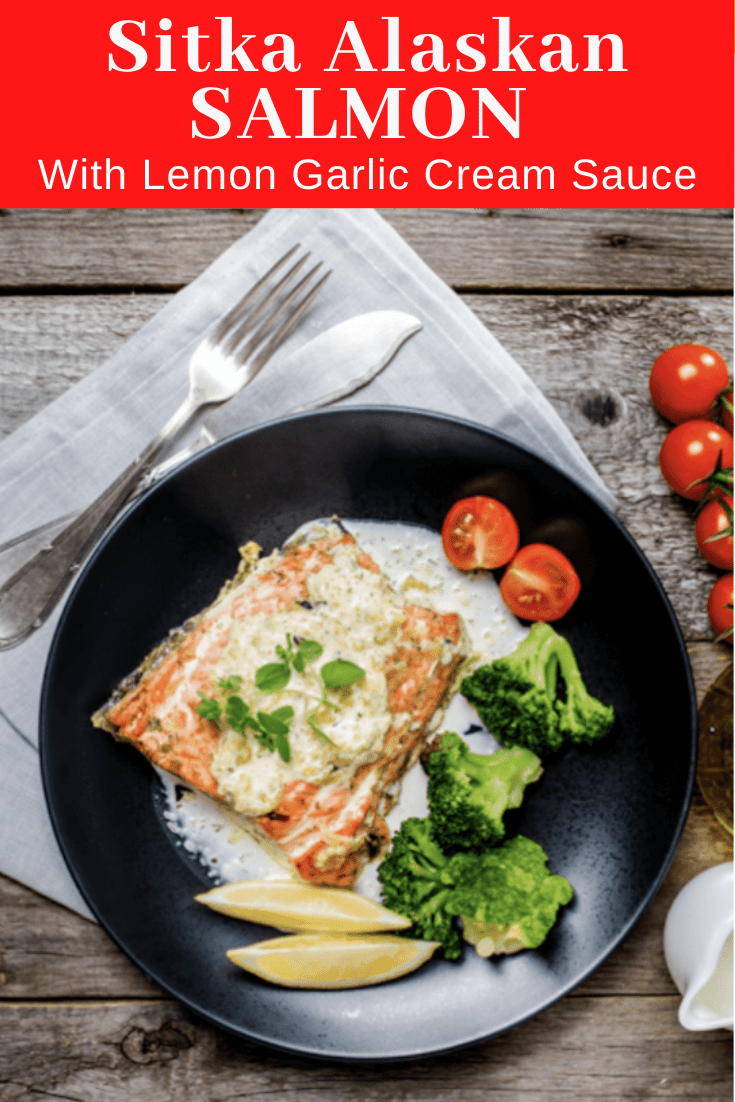 .