Gewurztraminer Great Wine for the Holidays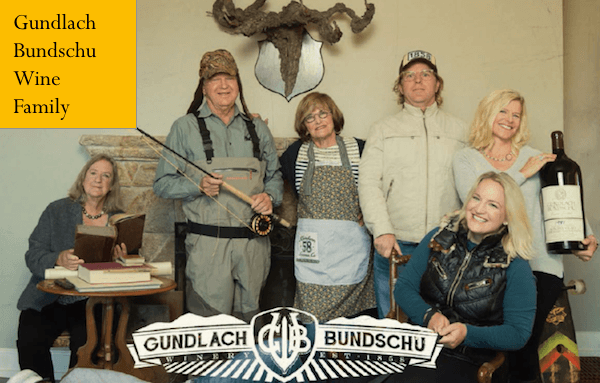 This is a guest post by Katie Bundschu of Gundlach Bundschu Winery. We met with Katie in Chicago and had a wonderful lunch at Sepia learning about her families wines. They have a great sense of humor and don't take themselves so seriously. Although they do take their family brand very seriously. We hope you enjoy the post and try the wine! 
Gewurztraminer ('girls are meaner' or whatever helps your pronounce it) is my favorite varietal to drink during the holiday season. In all honestly, it's becoming my go-to wine on a year-round basis now. Maybe too often, but that can be discussed another time. But not just any Gewürztraminer –my family's Gewürztraminer. Gundlach Bundschu Gewurztraminer – try learning to say that growing up as a kid! Gun-Lock Bun-Shoe is my family's winery and we are proudly the oldest, family-owned winery in California, located in sunny Sonoma. My great, great, great grandfather founded the winery back in 1858 and we've been growing grapes and farming on the same piece of property since then. In addition, we've harvested this esoteric varietal for 157 consecutive harvests since. Yes, I'm a lucky girl.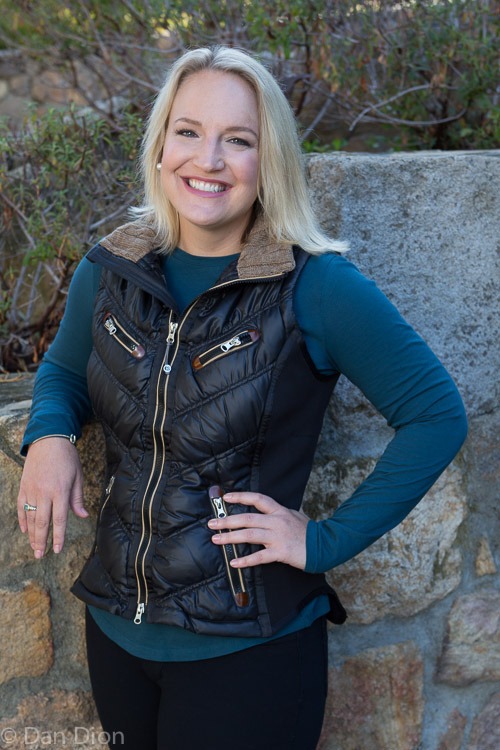 After that shameless plug, now back to the wine…Gewürztraminer sometimes gets a bad rep. Most people are turned off because they think it will be sweet, since it's typically made as a dessert wine. We take more of an "old world" approach to this varietal – since we did originally come from Germany six generations ago. We make it so that its true characteristics of spiciness, beautiful floral aroma and food-friendly acidity can shine. And did I mention it's DRY…as in NOT SWEET?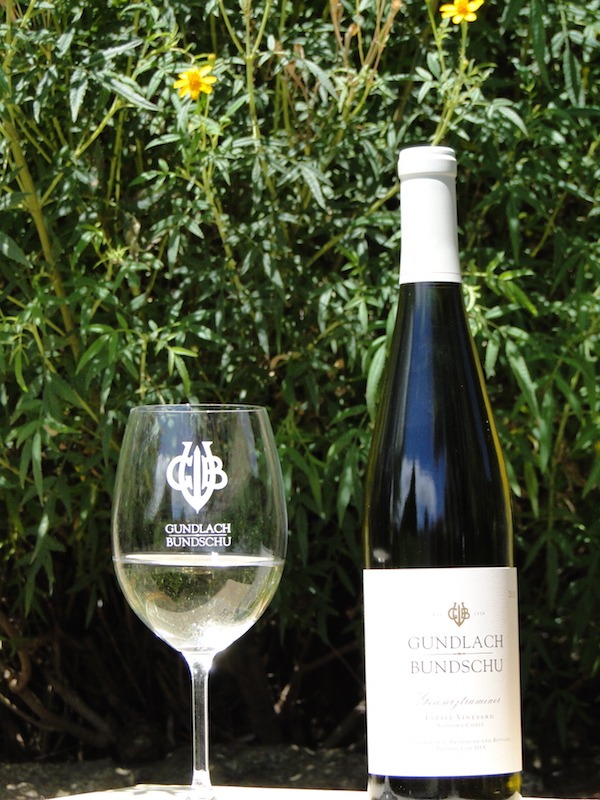 This wine has been and still is on my family's Thanksgiving and Christmas tables – and not just 'cause we make it. My dad adds other French wines to that same table. However, we can never get enough Gewurztraminer. With its light body and , let's face it, quaffability, it pairs with lots of different food, whether it's turkey and all the fixings of cranberry sauce and stuffing, crab feeds or oysters on New Year's, this wine is seriously a good bet with anything. Even Chinese takeout!
Editor's Note: We had the chance to sample Bundschu's Gewürztraminer and I have to say that we're fans. We, like many others, have had other types of Gewürztraminer and simply didn't care for it. Our eyes were opened by Katie Bundschu. Check out there website at www.gunbun.com to learn more. Thanks Katie! If you're looking for something different this holiday seasons they will have something for you.
QUICK BITE: You may not be able to pronounce it but Gewürztraminer is a very tasty wine that will surprise you. Katie Bundschu tells us why we should add this versatile wine to our holiday table.