Grandpa Frank, An Early Food Travelist
One of the things I love best about how I learned to love food travel is that my Grandpa Frank was the one who started it all. Grandpa Frank absolutely loved to travel the world and return with stories to entertain everyone for hours and hours. He was a bold traveler, with nerves of steel. He rarely found anything in travel too exotic.
He also loved to eat and drink. I learned about Zinfandel wine, Mexican eggs, Rhode Island Clam Chowder and a whole host of other tasty things from Grandpa Frank. He was a great griller and an fearless experimenter in the kitchen. I also learned the difference between a "highball" and "lowball" glass, because Grandpa Frank sure loved his Scotch.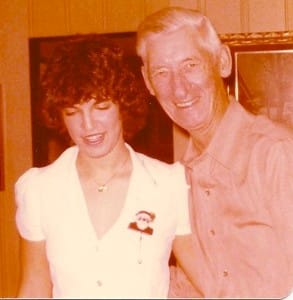 The most impactful memories I have of being with Grandpa Frank, though, were the times we spent in his garden. His southern California yard was filled not only with flowers and hedges, but trees full of fruit – plums, peaches, oranges, lemons, guavas, avocados and more. I loved to work in the garden with Grandpa Frank, and he was always appreciative of my willingness to get my hands dirty!
My Grandma Martha may have been the best cook in the family, but Grandpa Frank was an early Food Travelist – and I am thankful that he was willing to share those passions in me.
THE QUICK BITE: We all have people who have influenced our love of food and travel. Grandpa Frank inspired me. Who inspires you?