Do You Know The Way To San Jose?
San Jose is a destination that may not be on your bucket list but you should find your way there because it's definitely a place to explore for good food, wine and lots to do.
I recently was invited to visit San Jose by Team San Jose. I was not financially compensated for my review. All opinions and experiences are my own.
When I first found out I was going to San Jose I couldn't stop singing the song "Do you know the way to San Jose" by Dionne Warwick. It was an "earworm" that I just couldn't get out of my mind.
I have to admit that as I landed at the San Jose Airport I was still humming the song.  When I told people I was going to San Jose and asked if they "knew the way," they would just look at me. This is a vintage generational Burt Bacharach song from 1968. Clearly, only people "of a certain age" would be familiar with the song. Arriving in San Jose I was surprised that the airport is only a few minutes from downtown which makes visiting very convenient.
California is such a remarkable state to visit. I'm certain you could spend a year or more exploring all the different climates and beauties of the Golden State. San Jose is a quick 45-minute drive from San Francisco and an hour from Monterey. 300 days of sunshine every year make San Jose a terrific place to visit just about any time.
Go for the Food
San Jose certainly has plenty of choices when it comes to delicious cuisine. A go-to destination for busy Silicon Valley foodies, it's a sure bet that whether you're seeking award-winning restaurants or casual market dining San Jose has it all.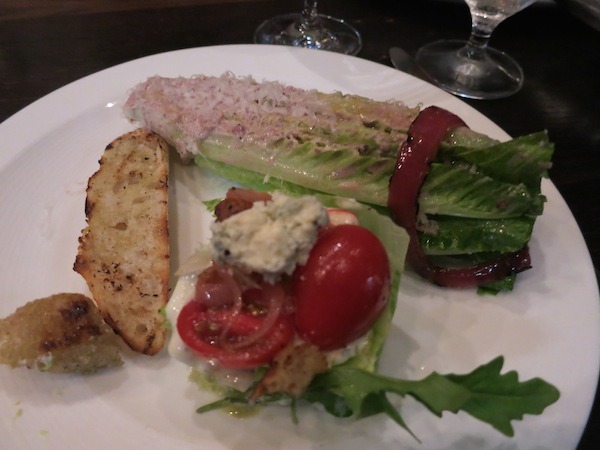 First stop, Chef Michael Mina's award-winning Arcadia restaurant. The toughest part here is deciding what to order. There are so many terrific appetizer and entree options you just might want to order everything and share it.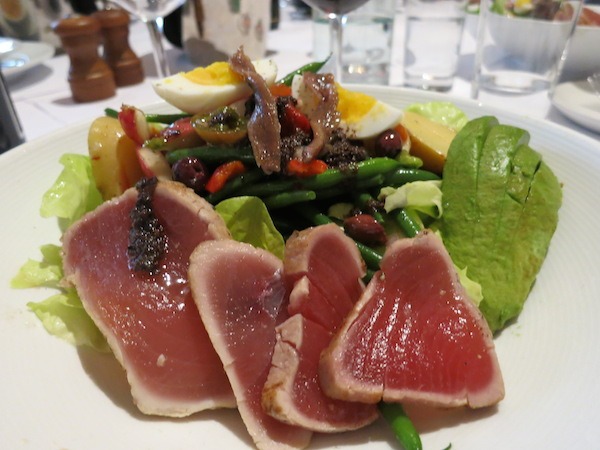 For a lovely Sunday brunch, you can try out the classic Parisian brasserie  The Left Bank on Santana Row in San Jose. Whether you choose to sit outside sipping an aperitif and people watch on the busy shopping strip or cuddle up inside you'll find the menu classic French. You can stopping in for lunch, dinner or their busy Sunday brunch.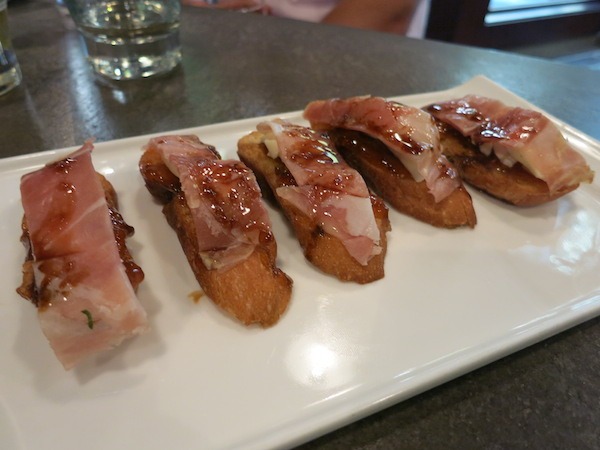 For something a bit more casual, try Vino Vino. Their motto "wine without attitude" sums it up wonderfully. Saddle up to the wine bar where you'll find 13 wine "spigots" for tasting. They also have a great local craft beer list as well. Don't ignore their food, either. The appetizers were original and very good.
San Pedro Square Market is a food court on steroids. Although you can get the usual food court tastes like pizza, hot dogs and burgers, don't expect the food to be predictable. The vendors are vast and offer a wide array of foods and dishes for every palate. Dine inside or outside in the relaxing courtyard that offers live music on the weekends.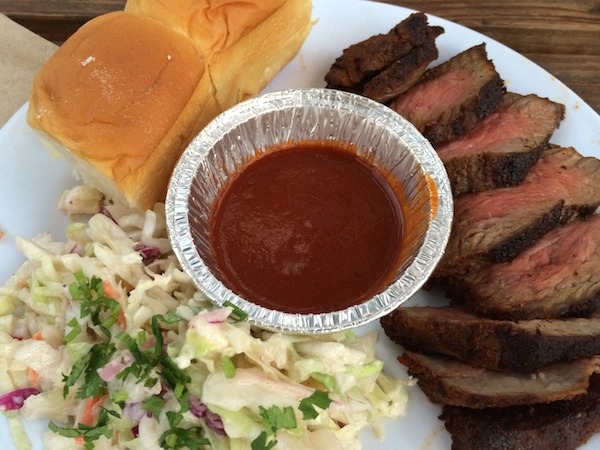 I sampled the Tri-Trip Platter from Bray. The meat was perfectly prepared and seasoned.  The side slaw and Hawaiian rolls were a tasty pairing. There were also plenty of desserts, ice creams and cookies at the market  to conquer every sweet tooth.
Don't forget the Wine
It's no surprise that San Jose has many wineries and vineyards to visit just a short drive away.  There are lovely small wineries ready and waiting for you to try. They offer tasty wines and most have breathtaking mountain views.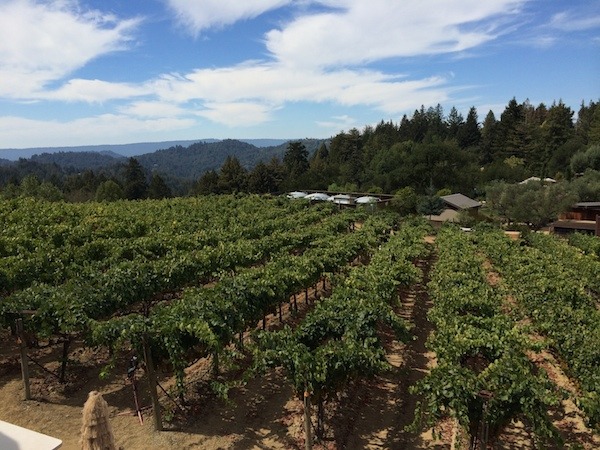 There are so many lovely wineries to choose from, plan on spending at least a couple of days exploring different vineyards and learning about the wine. There are several varietals, including Pinotage from Loma Prieta Vineyards, that are unique to the region. You're bound to discover something you like during your explorations.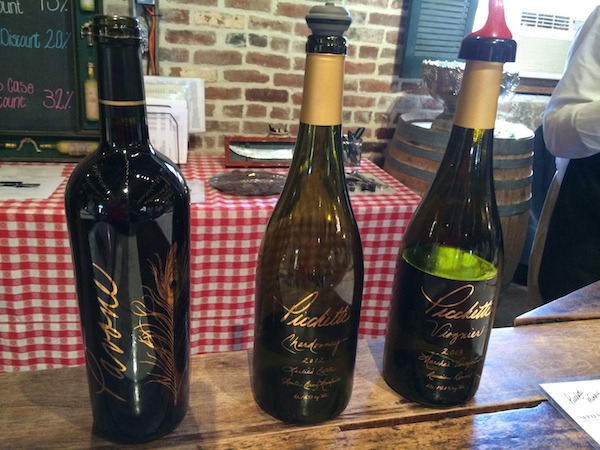 Save Time for Some Terrific Entertainment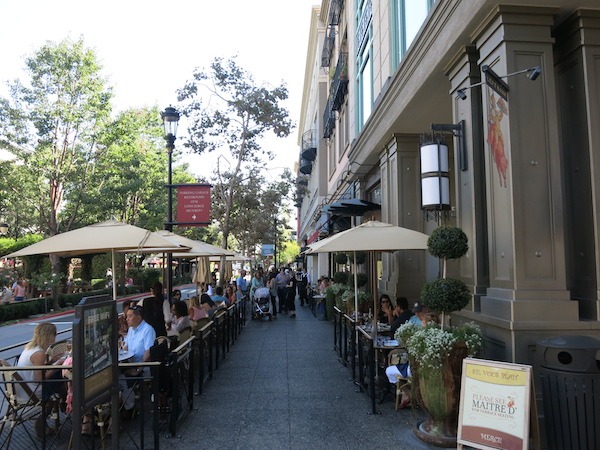 Santana Row is the "Rodeo Drive" of San Jose. The busy strip offers luxury shopping and fine dining but there's plenty of casual dining as well. It's an easy walking area with plenty going on. From outdoor yoga classes to live concerts this area is residential, retail and entertainment combined.
From Tesla to H&M, the many exciting retailer shops make exploring the latest fashion trends and gourmet goodies easy and fun. You'll also find plenty of night life with clubs and restaurants serving the Silicon Valley's latest tech stars.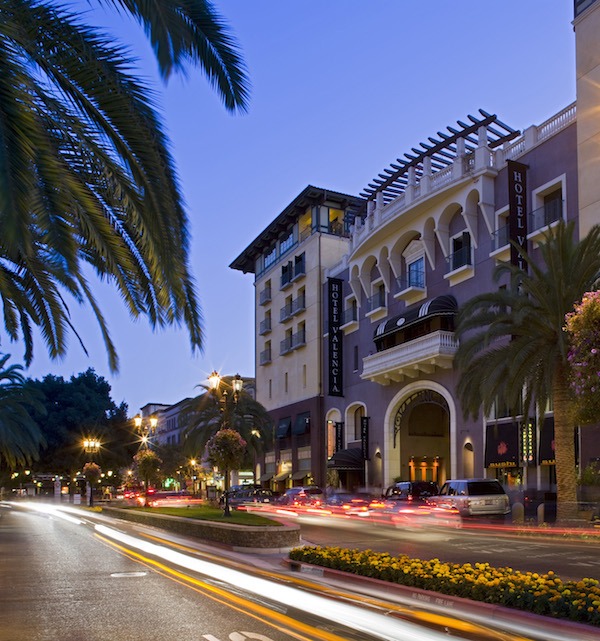 If you're looking for an ideal location for a hotel stay, the Hotel Valencia on Santana Row, is beautiful and has gorgeous accommodations,a spa, swimming pool, restaurants and bars all at your service for a relaxing stay.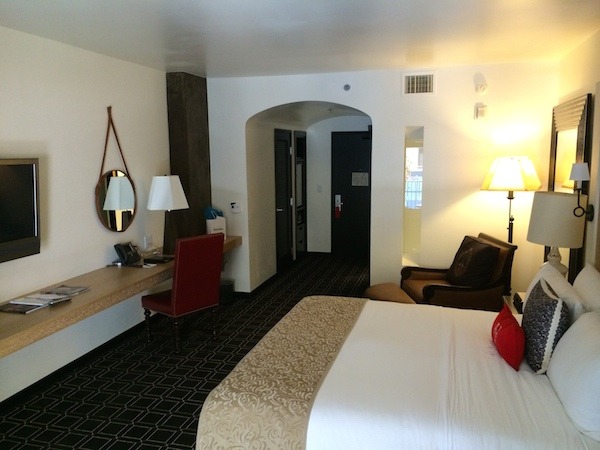 A courtyard view and a comfy leather chair at the Hotel Valencia made my stay just perfect for my weekend wine getaway.
A few steps away from Santana Row is the famous Winchester Mystery House. Whether you're an architecture buff or fascinated by mysteries you'll want to visit the Winchester House , a 160-room mansion built by Sarah Winchester wife of William Winchester inventor of the Winchester repeating rifle. Many secret rooms, stories of ghosts and odd mysteries are all explored on tours of this one-of-a-kind mansion.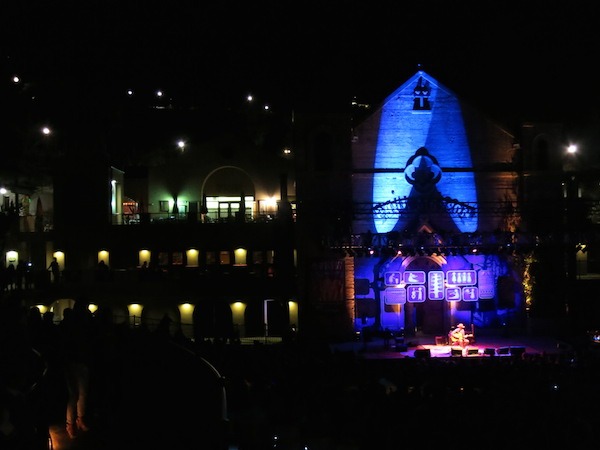 If you love music be sure to check out the Mountain Winery. Live concerts, wine and food are all part of this outdoor music scene. Listening to music under the stars in the mountains just doesn't get any better than this.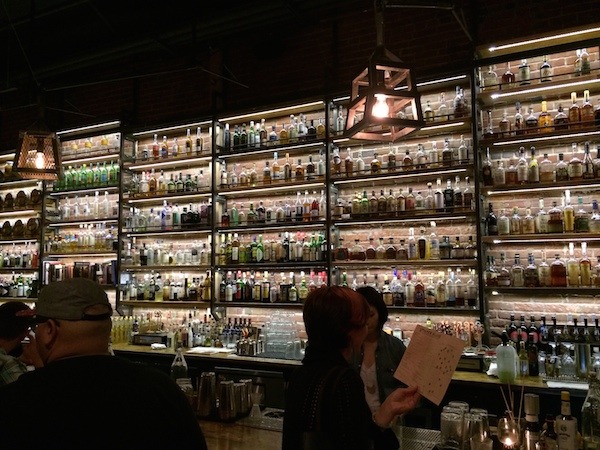 San Jose has all the entertainment you'd expect for the tenth largest city in the United States.  Whether it's opera, ballet, theater, sports, night clubs or comedy clubs – they have them all.
If you want to learn more about San Jose check out the comprehensive website sanjose.org.
THE QUICK BITE: San Jose, in sunny California, is a perfect destination to explore a beautiful wine country, terrific food choices and many cultural and entertainment options.