Street Food Around The World
If you like wandering around cities looking for quick bites then street food around the world is definitely for you! We love to explore all the places we visit on foot. There truly is no better way to really get to know a city, the people and the culture. One of the added benefits is sniffing your way down the streets trying to find your next tasty treat.
We thought we would take you on a quick tour around some of the places we've explored and the street food we've sampled. This is by no means a definitive list. Just about any destination's street food is worth finding and exploring. Let us know what you've found and enjoyed in the comments below!
Street Food Around The World
Istanbul, Turkey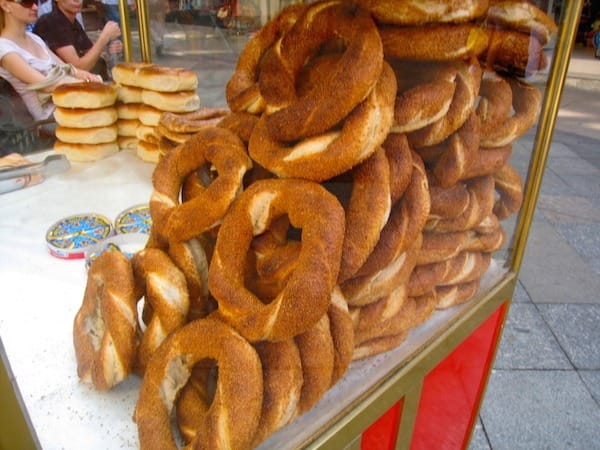 Istanbul is full of smells and sights to entice every wandering visitor. For a quick snack a simit is a terrific treat. The crusty outside loaded with sesame seeds reveals a flaky tender inside. Pick one up as you wander around the Grand Bazaar to fight off any hunger pains.
Beijing, China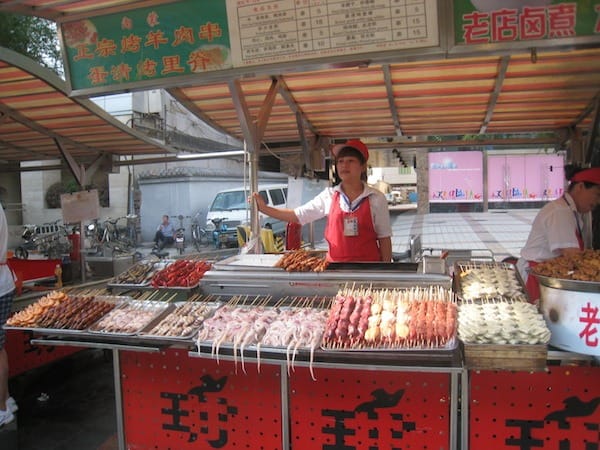 The Donghuamen Night Market in Beijing is legendary for having everything you can imagine on a stick and ready to be eaten cooked, raw and even still moving. If you're not an adventurous eater, rest assured you can also get traditional seafood and rice bowl options as well.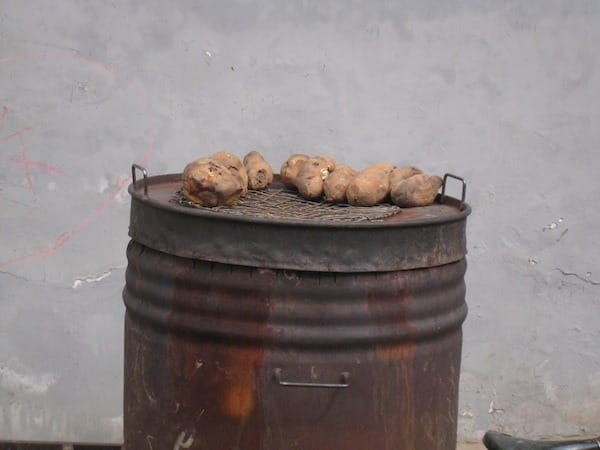 Even on the back streets of the Beijing hutongs (alley ways) you'll find vendors roasting delicious sweet potatoes or beautifully carving pineapples for passersby to enjoy.
Singapore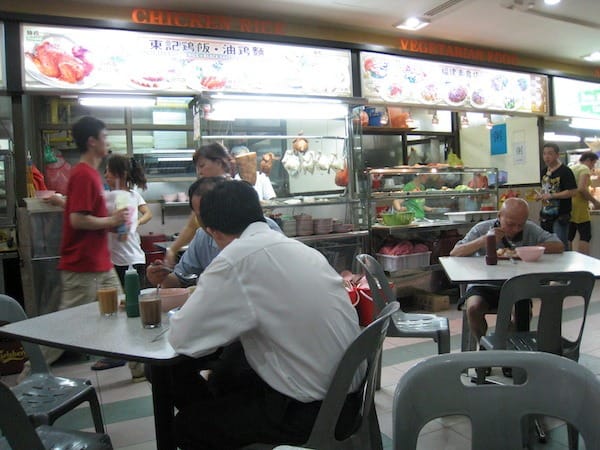 Singapore's hawkers, or street food vendors, are known all over the world. Seafood, vegetables, rice dishes – there are so many choices it will make your head spin! While you will want to visit for all the fine shopping in Singapore, don't miss the chance to try one of the best selections of street food in the world.
Kiev, Ukaraine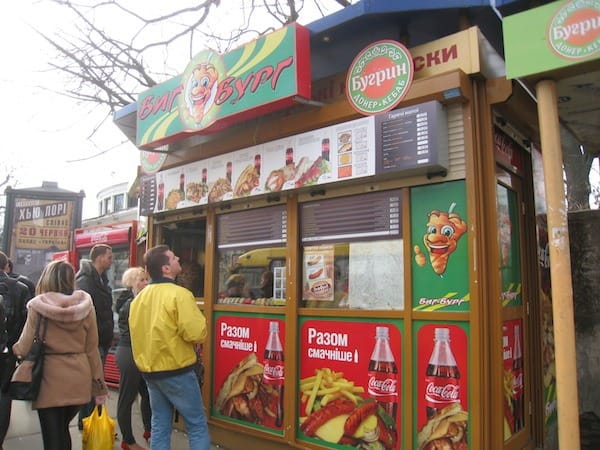 On the fast paced streets of Kiev just outside the train terminals there are plenty of food kiosks for the hungry traveler. Whether you're picking up shawarma, a sausage or other local fare you'll also see some U.S. favorites like Coca-Cola to go with it.
Havana, Cuba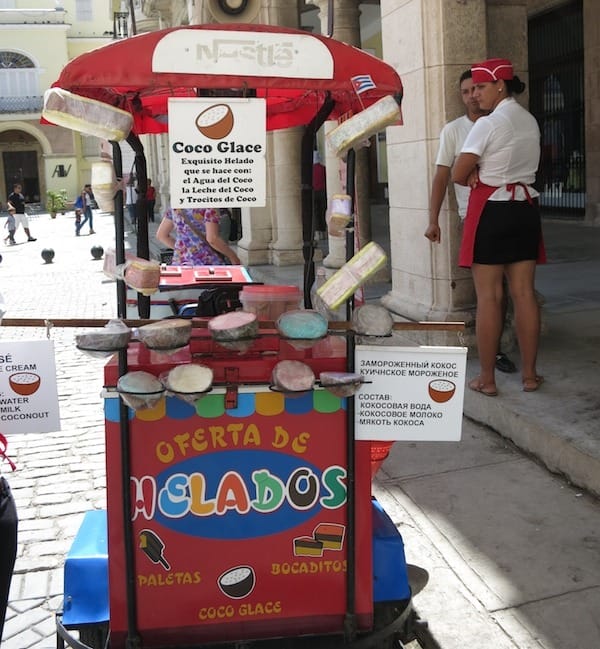 On our recent visit to Cuba we learned that Cubans love their sweets, especially ice cream! The ice cream in Havana is creamy and super sweet. You can see lots of people walking around enjoying the easy-to-carry cones wherever they go.
Brussels, Belgium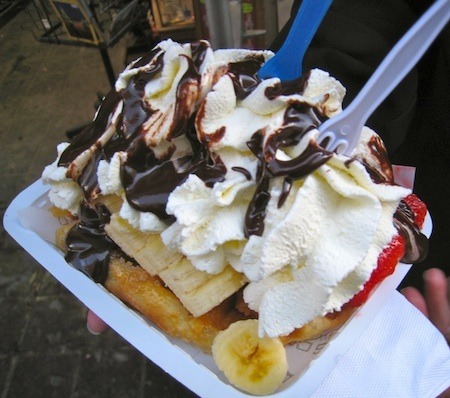 We have to admit that this is one of our all-time favorites! Nobody does Belgium waffles like the folks in Brussels. Besides, where could you go to get this wonderful street treat and walk a few steps to see the amazing Brussels pee boy? Fully-loaded like this one, with fruit, fudge and whipped cream, it's worth the stop either way.
Rio De Janeiro, Brazil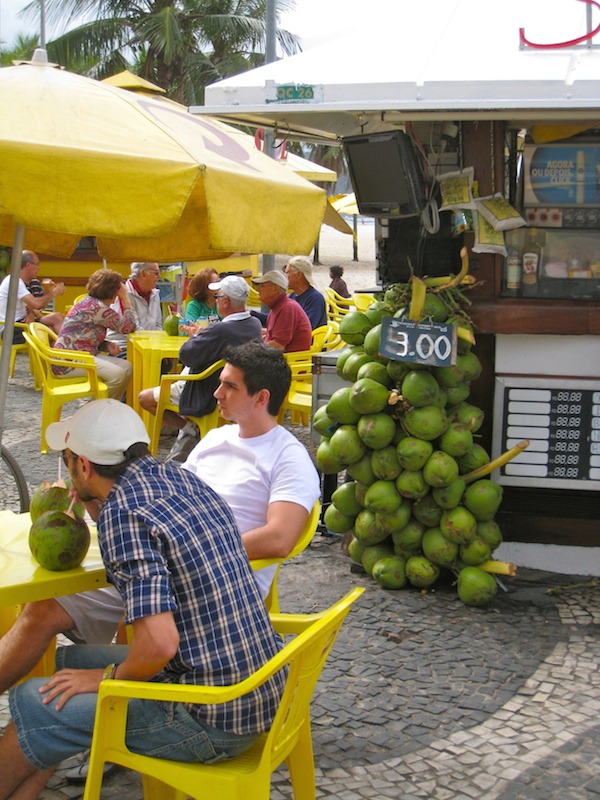 Sun-kissed beach bums and beautiful girls in tiny bikinis aren't the only thing on the beaches in Rio. There are lots of places to sit and enjoy the view. How about icy cold coconut water straight from a fresh coconut? Can't think of a tastier and more healthy drink on a hot day.
Germany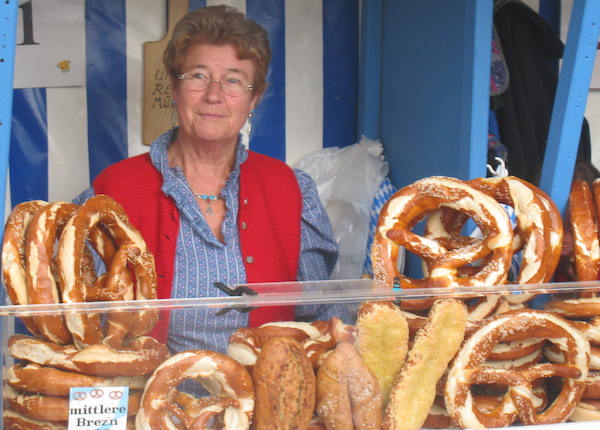 Sure everybody goes to Munich for the beer. Just don't forget the delicious giant Bavarian style soft pretzels and yummy sausages of every flavor and length. It's a beer AND food festival, after all.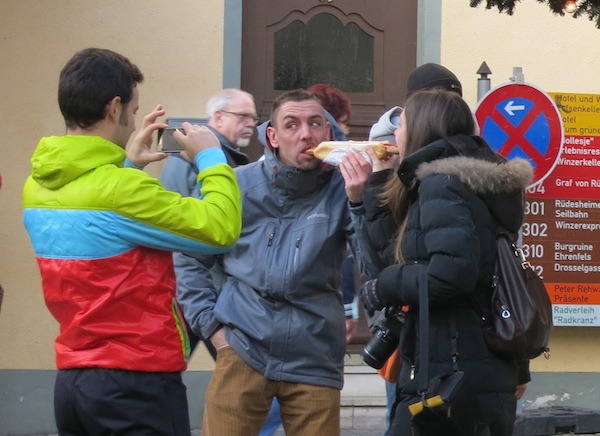 Paris, France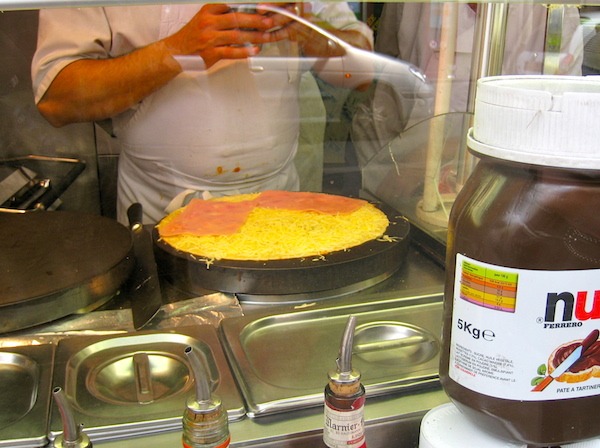 You can't walk very far in Paris without seeing a pedestrian quickly walking to their next stop with a baguette or a sandwich. We're certain that's how the French stay so thin – they're always moving. We love all the breads, croissants and sweets you'll see on display along the sidewalks in Paris, but a freshly made crepe with ham and cheese or Nutella is magnificent!
A Bit Closer to Home
New York City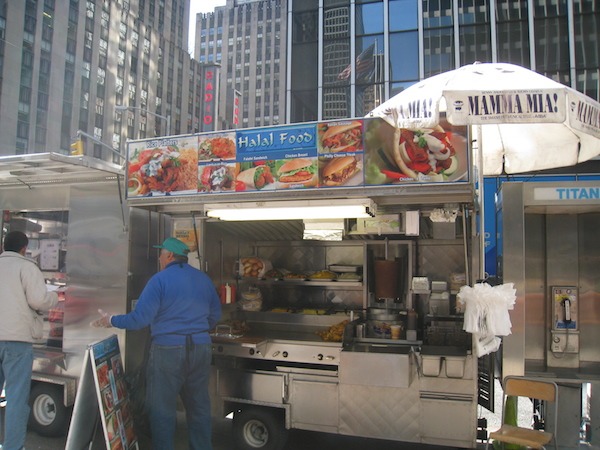 You can't pass by a busy NYC corner without seeing a Halal cart. Everyone has their personal favorite. We're not sharing ours because it's busy enough as it is, with the line often winding well around the corner. Chicken and rice one of the most-loved street foods you'll find in the Big Apple. Some folks even try to make it at home, but nothing beats the warm delicious street food fresh from the source itself.
Tucson, Arizona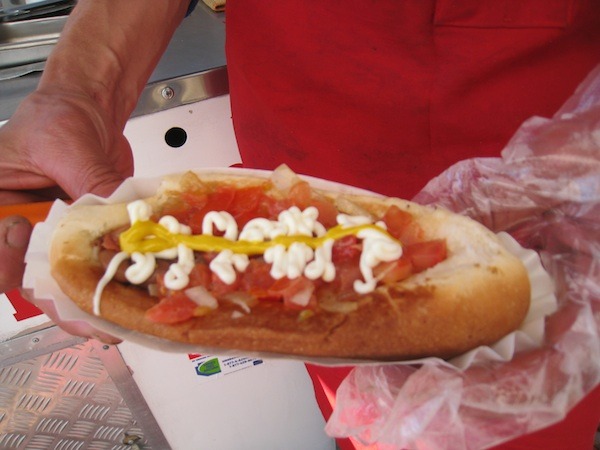 One of the treats of visiting Tucson, Arizona is trying the local specialty, a Sonoran Dog. Does a hot dog wrapped in bacon topped with fresh tomatoes, onions, mayonnaise, mustard and Jalepeno pepper sauce in a lobster roll pocket-style bun sound good to you? If it does, then you'll love the unique local contribution to street food –  a genuine Sonoran Dog!
THE QUICK BITE: There's no better way to explore a city than to try its Street Food. Here's our quick journey to some of our favorites.