No matter how you slice it, Turkey is a treasured part of many Thanksgiving dinners. While the wild turkey is native to North America, it was imported to Europe by the Spaniards, passing through Turkey, the country, which is how the bird got its name; Native Americans called it "peru."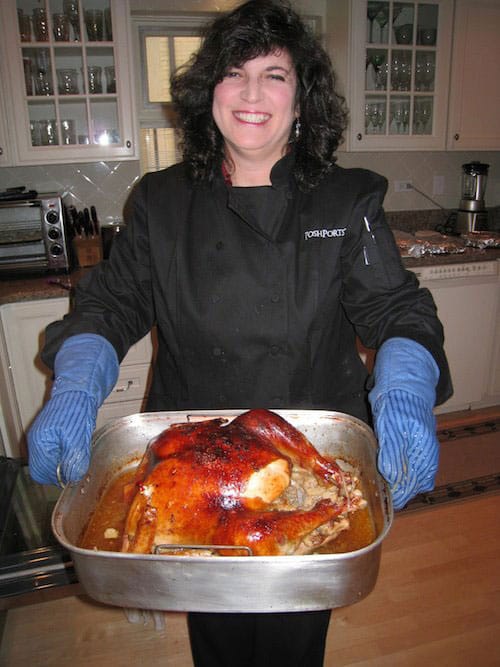 Interestingly, it seems that Israel consumes more turkey than the U.S. (28.9 pounds per Israeli versus 17.6 pounds by each American). Canadians, Europeans, Brazilians and Australians are the top turkey-eaters after Israelis and Americans. Mexico imported nearly 400 million pounds of turkey in one year. China, Hong Kong and the Dominican Republic all seem to have a taste for the bird as well.
So it appears that there are many ways to enjoy turkey whether at a Thanksgiving table or otherwise. So here are a few ethnically inspired ideas for you to enjoy that big bird, wherever you may be.
1. Greek – Add garlic, oregano and lemon juice to your basting liquid (with olive oil, of course!). Skip the stuffing and serve it with roasted onions, carrots and potatoes.
2. Chinese – Marinade your bird with a combination of hoisin, soy and oyster sauces with a little honey and garlic. Serve with a dressing of sticky and long grain rice.
3. Dominican – Lavish a mix of citrus such as bitter orange and lime juice with wine over turkey, and stuff with mix of Spanish olives, garlic, smoked ham or pork and chiles. Use the juices from the pan to make a nice citrus gravy.
4. Israeli – Coat with extra virgin olive oil, paprika, cumin, oregano, garlic, coriander, parsley and some white wine. Make a stuffing with couscous and some lovely dried fruit like raisins, sultanas, apricots and cranberries and mixed nuts like pine nuts, hazelnuts (filberts) and almonds.
5. American Turducken – You may or may not have heard of this crazy combo, which originated in the specialty meat stores of South-Central Louisiana in the United States. It consists of a deboned chicken inside a deboned duck inside a deboned turkey, traditionally with different stuffings such as sausage, rice, cornbread and oyster layered in between. The poultry is usually rubbed in butter or olive oil, inside and out, then with a spicy rub that can included onion and garlic powder, oregano, basil time, paprika, and black, white, and cayenne pepper.
This is a fun time to try some new traditions and expand your turkey horizons. With turkeys on tables around the world, you can bring a little of the world to your own turkey table.
THE QUICK BITE: While Americans love their turkey especially on Thanksgiving Day, lists of people around the world enjoy turkey all year long. Here are some global ideas about turkey tastes that you can bring to your own table.