20 Reasons You Need To Taste Ann Arbor Food This Year
Why Ann Arbor food? What's so different about this Midwestern college town? You may think of fast food, soggy pizza and lots of cheap beer. Certainly, you can find those classic university staples in Ann Arbor, Michigan and most other college towns. What really separates this suburb of Detroit is how it brings local flavors to its residents, students and visitors in a unique multicultural way. 
Getting Into Ann Arbor Food
One of my favorite things about visiting Ann Arbor is the way you instantly feel at home. Any time you walk into a store, restaurant or market the people you meet there are sure to greet you with a smile and a story.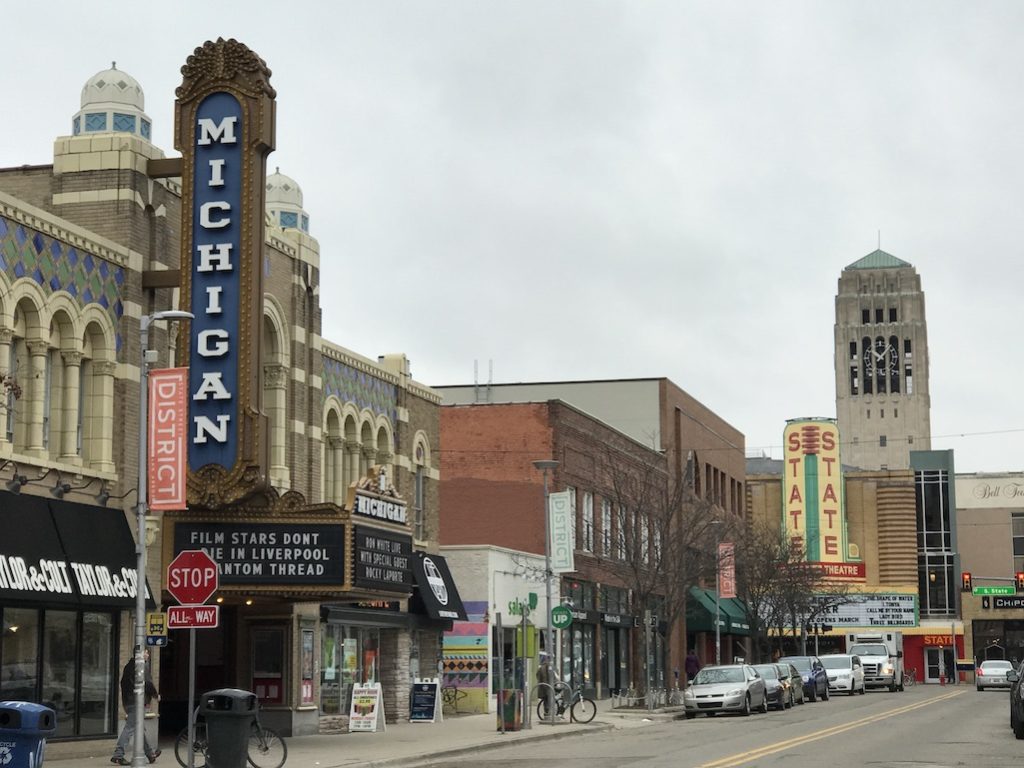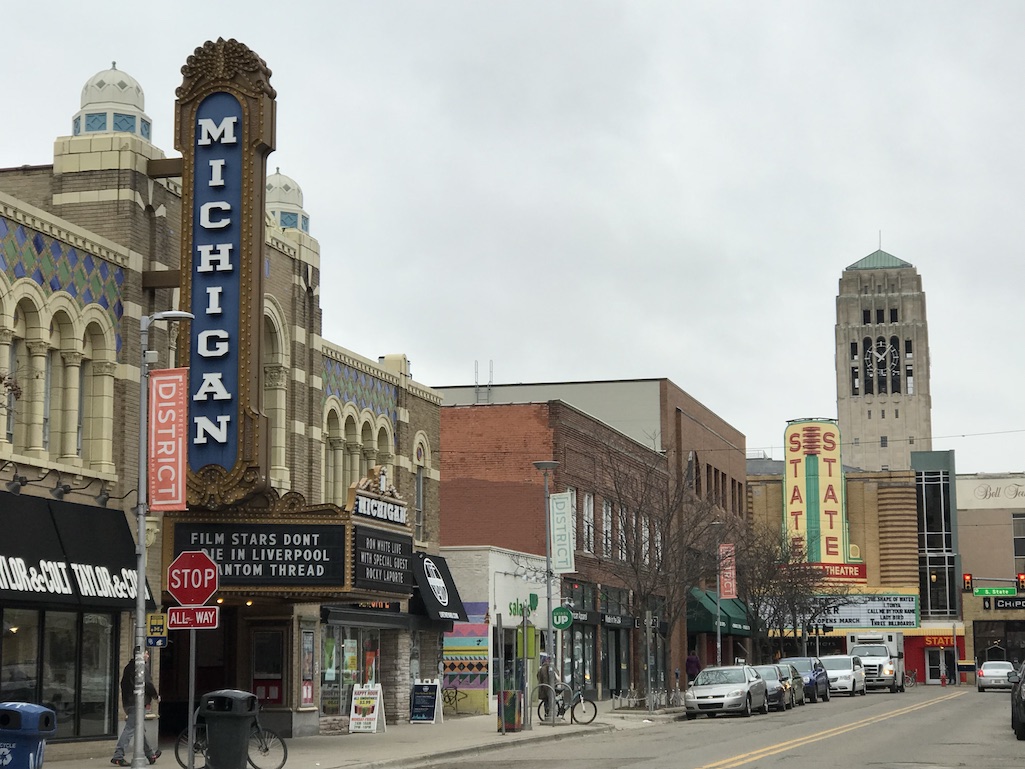 Stories of how the proprietor came to be in Ann Arbor. Or how they loved the agricultural culture and the dark fertile soil abundant in this particular region of Michigan. Time and again you will hear about people who went to school at the University of Michigan then left to pursue their "dreams" only to find themselves with a hankering to come back to this vibrant, welcoming town.
Although I've had the opportunity to visit Ann Arbor on several occasions, each time I leave thinking about when I will return. There never seems to be enough time to see everything, taste everything and hear all the stories I'd like.
What To Expect
My goal is two-fold. First, I want to share my culinary finds in Ann Arbor with you. Second, I want to leave you with a sense of the food culture in this special place. These people really care about food. But they also care about their community and help one another in their pursuit of bringing the best and freshest foods to their guests and visitors. Call it friendly co-opetition. Finding all these people with similar stories beautifully shines a spotlight on their deep connection with this town and region.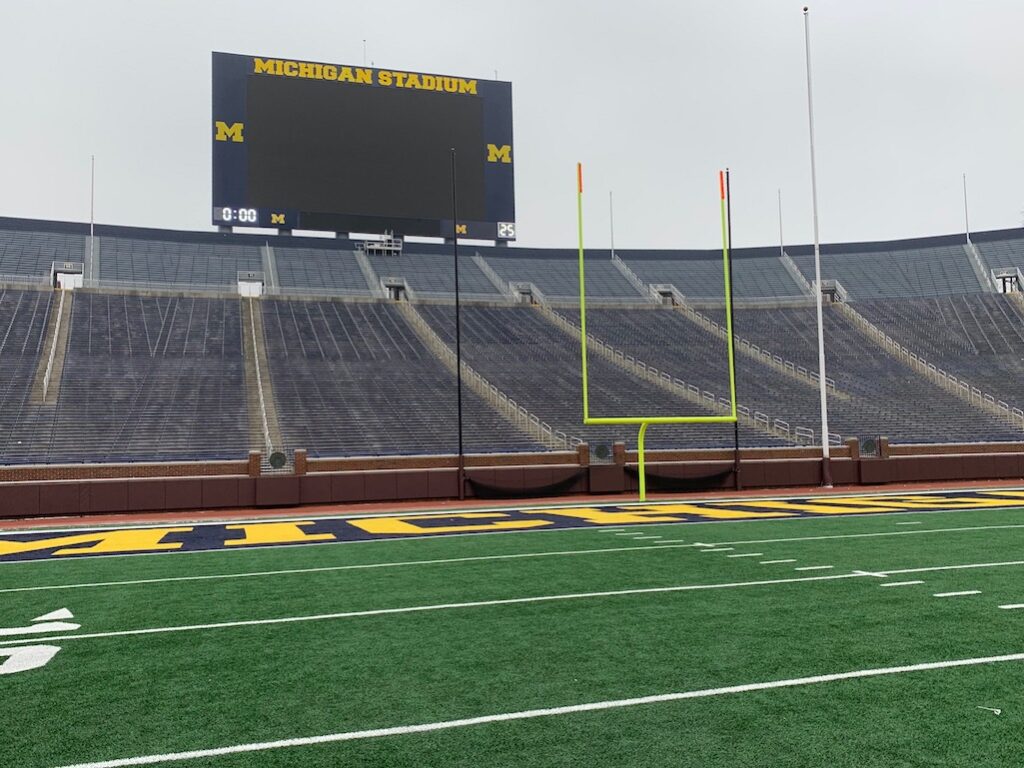 If you're a hearty Midwesterner like me you won't be deterred from visiting in the colder months. You can easily curl up with a hot cup of tea from the Tea Haus or take advantage of the sales on Main Street. Or you can visit one of the many festivals and markets that go on even in winter.
If you prefer, you can visit in the summer months and enjoy hikes, biking to breweries and just relaxing in the many beautiful parks or outdoor cafes.
Inspirations From Other Lands
It's trite to say that you can find any type of cuisine and restaurant that you crave in Ann Arbor, or frankly most Big Ten college towns. It's not cliché to say that they are all thriving and supporting one another. I'll share with you some of the most memorable places I think you should not miss on your visit to Ann Arbor.
Turkish
I came to love Turkish food when we wandered through Turkey for 10 days a few years ago. Being a land with 3 volcanoes, the volcanic soil in Turkey makes things grow amazingly well. I have a feeling that, even without volcanoes, the earth in central Michigan has many of the same rich qualities. Don't let the fact that Ayse's Turkish Cafe is located in a strip mall deter you. Who among us hasn't found great food in unexpected places?
Don't expect to get a menu when you arrive. Chef-owner Ayse Uras simply writes the menu on the chalkboard every day. That's because she doesn't know what she's going to serve until she's been to the butcher and farmers market to see what is the best meat and produce available. You will hear the term "in season" all over Ann Arbor's culinary scene like a mantra. And, that's a good thing. Have some Turkish coffee or tea and don't miss the baklava. It took me right back to a small town right outside Cappadocia where I tasted my first piece.
Ayes's appetizer plate

Stuffed Pepper at Ayse's

Dessert At Ayse's
Korean
When you visit Ann Arbor you can't help experiencing the "Zingerman's effect." I have to admit that I was actively looking for a reason why Zingerman's was bad for Ann Arbor and its food culture. I'm pleasantly surprised to say there isn't even one. When Ari Weinzweig and Paul Saginaw opened the infamous Zingerman's Deli in 1982, I'm not sure they knew what effect it would have on this town. Now they operate 15 food businesses under the Zingerman's umbrella and impact even more. It's this company that helped put Ann Arbor on the food map.
Miss Kim
Miss Kim is one of those restaurants that is part of the Zingerman's community. Chef Ji Hye Kim creates Korean food with using the local produce of the region. Meeting Chef Kim is like meeting a rock star. Her magnetic energy and stories of how she grew up in Seoul, Korea learning cooking from her family are both funny and intimate. Her strong drive to succeed took her from working 80 hours a week as a successful health insurance executive to someone who wanted more from life.
She decided to return to Ann Arbor (she's a graduate of U of M) and learn the food business from the ground up by working at Zingerman's Deli. Long story short, she learned the business and started making and selling dumplings in a very successful food cart. That endeavor led to opening Miss Kim, with the help of the Zingerman organization. Zingerman's provided some funding but more importantly also helped with the step-by-step business model and support to succeed.
Sumptuous Scallops at Miss Kim

Fried Delicata Squash at Miss Kim

Tteokbokki at Miss Kim

Pork Buns at Miss Kim's

Lamb Shank at Miss Kim's
You'll find all the dishes you'd expect at a Korean restaurant but they are prepared with local seasonal ingredients. There a many vegetarian options and you really need to try her famous dumplings and pork buns.
Italian
Italian food is plentiful in most towns. What makes Mani Osteria and Bar stand out to me is not only the food but the vibe. Take a quick look around during a busy weekend night and you will see everyone there – families with kids, college students, couples on date nights, both straight and gay, by the way, girlfriends out for a night and just about every other combination you can think of.
Unique Pizzas
Mani Osteria and Bar has some of the most unique pizzas I've ever tasted. You're bound to find one that you fall in love with. Sit near the bar or the pizza oven for the best views of what's coming out of the kitchen. Do not leave without tasting the pickled tomato appetizer. You and your fellow diners will gobble them up in no time.
Life is beautiful cocktail at Mani Osteria & Bar

Red Onion and Pistachio Pizza at Mani Osteria

Ham Picante Pizza at Mani Osteria and Bar

Steak Tartare Mani Osteria and Bar

Pickled tomatoes
German
Many German's immigrated to the Midwest so you would expect to find an authentic German restaurant like Metzger's. Another restaurant in a strip mall (is this a theme?), you can get an imported German beer and a platter loaded with schnitzel, sauerkraut and homemade sausages here that are the real deal. It's a sign of success that they've been in Ann Arbor for 90 years and served more than seven million guests. The homeland memorabilia will have you gawking at the hand-carved cuckoo clocks and giant beer steins. Don't miss this spot.
Central European
For more central European dishes choose Amadeus downtown where you'll find pierogies, cabbage rolls and goulash. Their European pastry menu includes the famous sacher torte.
Metzger's German Restaurant

Pierogis at Amadeus
While you're in that same strip mall be sure to stop in the Grand Traverse Pie Company. First introduced to us in Traverse City, they're making the same wonderful pies in Ann Arbor. If you're smart you'll choose a slice of one of their pies that feature Michigan cherries.
Grand Traverse Pie Company Cherry Crumb Pie

Grand Traverse Pie Company
Local Ann Arbor Shops
The abundant produce in Michigan makes it possible for local food purveyors to thrive. I had the chance to sit in on a panel of locals discussing the culture that has grown around the agriculture. What made the group so interesting was how they all helped one another, and even leaned on one another in trying times to survive and to become successful. I always say that a rising tide lifts all ships and these folks in Ann Arbor are living that mantra every day.
Kerrytown
Of course, you'll want to go to the Farmer's Market in Kerrytown. It's open year round and full of local produce and locally made items. This area is full of little shops like the Tea Haus, Fustini's Oils and Vinegars and the Found Store that you don't want to miss.
Farmers Market

Lisa McDonald owner of the Tea Haus

Tea Haus

Fustini's Oils and Vinegars

Found Store

Resistance Mix from the Cherry Republic

Cherry Republic Store
Tea Haus
As a tea lover, I really appreciated the Tea Haus run by Lisa McDonald. You know she takes her tea seriously when you hear that she is a tea sommelier and did her tea studies in Germany. Apparently, they have very strict tea standards (who knew?). After sampling my way through many delicious teas I had to buy the China Milky Jade oolong tea whose rich leaves made a perfect cuppa. If you're intrigued you can also purchase one of their over 170 loose leave teas in their online store too.
Fustini's Oils
Other shops in the Kerrytown area to browse through are Fustini's Oils and Vinegars where you can sample your way around the world with oils and vinegar. You can also sign up for a cooking class, if you like. We had the chance to make lemon scones using lemon olive oil, delicious!
Found
Be sure to stop in the Found store they have lots of little and big things that you will find yourself fascinated with. They call it an unexpected collection and it really is.
Cherry Republic
When in Michigan, you must have cherries. It might even be a rule. One place to find all the cherry products you could ever think of is the Cherry Republic. I'm a huge cherry fan so I loved this stop. One of the reasons I enjoy Ann Arbor is the overall community. There is a sense that most people want to be part of something bigger than just themselves. Social justice and living purposeful lives is important to them. To keep up their strength I'm thinking that the Resistance Mix from Cherry Republic is doing a lot of heavy lifting lately.
Locally Grown
If you want more farm fresh finds you need to go to the Argus Farm Stop run by Bill Brinkerhoff and Kathy Sample. I had spent some time with Kathy and saw first hand her passion for helping farmers bring their products to market and get a fair price for them. I must say, hre enthusiasm is infectious. The local producers bring in their products, set their own prices and collect 80% of the asking price. Instead of selling in farmers markets just once or twice a week, the farmers are able to sell their products every day at Argus.
Argus Farm Stop Ann Arbor Owner-Operator Kathy Sample

Every product labeled with the farm name at Argus Farm Stop

Local Meats at Argus Farm Stop
The Brinery
Have you heard about fermentation? Of course, you have. The Brinery, started by the "chief fermenting officer" David Klingenberger is the perfect place to stock up on his naturally brine fermented sauerkraut, kimchi, vegetables, and pickles. Their tagline, ".stimulating your inner economy," says it all. They use an ancient process known as "lacto-fermation." It's simply adding salt to the locally sourced fresh vegetable.
Another example of Zingerman success, David got his early training at Zingerman's. In fact, you can buy his products at the deli there. I enjoyed David's sense of humor and love of fermenting. He's a real character who's bound to make you laugh but I'll never forget his spicy pickled carrots. On a side note, I visited Ann Arbor in the fall. The local carrots are some of the best I ever ate. I had them at several restaurants and at The Brinery. How often do you stop and comment on a carrot? Yes, they were that good.
David Klingenberger Co-Owner of The Brinery

Brinery Products

Ann Arbor Carrots
Local Ann Arbor Food Spots
One of the best things about exploring other places is discovering where the locals hang out. Ann Arbor really has so many wonderful places to choose from. Some are holes in the wall like Krazy Jim's Blimpy Burger and others are fine dining like at the Taste Kitchen.
Taste Kitchen
If you are more of a classic diner check out Taste Kitchen or the Standard Bistro and Larder. The Taste Kitchen led by Chef Danny Van can't be pigeonholed into one type of dining. The menu is different every night and relies heavily on local ingredients.
Chef Van weaves the local products into his unique dishes at the Taste Kitchen. One of my favorite dishes during my visit was a beet salad that incorporates house-made cheese.
Chef Danny Van at Taste Kitchen

Acorn squash soup
Taste Kitchen

Diver Scallop Taste Kitchen

Hanger Steak Taste Kitchen

Autumn Pound Cake Taste Kitchen
Standard Bistro and Larder feels like a French bistro in the middle of Michigan. Yet another Zingerman's alum, Chef Alex Young ahelped open Zingerman's Roadhouse in 2003. The Roadhouse is defined as an "American brasserie." Chef Alex helped create their famous macaroni and cheese quintessential comfort food recipe. More on that later.
Standard Bistro and Larder
In 2017 he left to pursue his passion for French cuisine. He created Standard Bistro and Larder to represent the classic regional dishes from France using local producers and seasonal ingredients. Beef bourguignon is his favorite dish to prepare and is excellent. I was particularly intrigued by the salmon wrapped in thinly sliced potatoes. Don't forget to peruse the excellent wine menu as well.
Alex Young Chef at Standard Bistro and Larder

Salmon in potatoe at The Standard

Hazelnut praline mousse cake The Standard

Beef bourguignon The Standard
Krazy Jim's Blimpy Burger
Back to Krazy Jim's Blimpy Burger. If you're looking for a place to grab a quick burger with an attitude this is your spot. Fried up crispy on a classic flattop grill and loaded with your choice of toppings.
Aut Bar
If you're looking for a really fun brunch check out the Aut Bar. It's a comfortable spot that caters to the LGBT crowd but welcomes everyone. You'll find festive Mexican dishes and some unique cocktails using locally roasted figs and Ann Arbor made spirits.
Wilma's
For folks that may be looking for more healthy choices, Wilma's, is your spot. From the moment you walk in to the bright and light environment you know you're in for something special.
Breakfast bowls, smoothies, poke bowls, salads and more that include ingredients like acai, couscous, quinoa, fresh local veggies and fruits.
Blimpy Burger

Aut Bar

Tasty Bowl at Wilmas

Beet hummus at Wilma's in Ann Arbor Michigan
More On Zingerman's
As I've mentioned, Zingerman's has had an impact on just about every food establishment in Ann Arbor. On my last visit I had the chance to tour what can only be described as the Zingerman's complex on the outskirts of town. Here you can find the bakery, creamery, coffee shop, candy store and the facilities where they host ZingTrain. Yes, they have been so successful with their business model that they now train other businesses in their methods.
Zingerman's Bakehouse

Zingermans Bread

Zingermans Candy

Portuguese Toast

Zingermans Coffee Bar Big Brew Board

Zingerman's Cheeses at the Creamery
If you don't have time to visit all of the Zingerman's restaurants, this is a great one-stop shop to see and taste what makes them so special. Seriously, where else can you get Portuguese toast and their indulgent cherry chocolate bread? That's right, nowhere.
Cornman Farms
If you're looking to put on a tasty shindig there's Cornman Farms another Zingerman's establishment run by Chef Kieron Hales. The beautiful setting of the elegant farmhouse and Chef Keirons cooking makes it a perfect place for a wedding, shower or any large gathering.
Chef Kieron Hales

Mini Yorkshire Puddings

Rugelah
Zingerman's Roadhouse
When you are in town, take the time to eat at least one of Zingerman's Ann Arbor restaurants. Wait in line at Zingerman's Deli for one of their giant sandwiches. Or head over to Zingerman's Roadhouse for hearty "American food." As I mentioned earlier, their macaroni and cheese is legendary and has been written up in just about every food and travel article. One taste made me a believer too. So, what makes it so special? Lots of things I suspect. From sitting in a fun environment that displays a collection of salt and pepper shakers throughout the restaurant to watching the patrons smiling and eagerly decided what to order. But add Cabot Cheese to the ingredients list and you've got a winner.
The buttermilk-fried chicken made with free-range Amish chicken is also a worthy menu item to try. And to be thorough in my research I had to try two pieces, just to be sure. The item that really stole the show was the deep-fried bar-b-que ribs. At first I thought, um, this doesn't sound good. But after one bite I was hooked. The spiciness of the sauce and the batter combined with the slow-cooked Niman Ranch pork ribs was perfection. They are open for breakfast, lunch and dinner.
Rueben Sandwich at Zingermans Deli

Salt and Pepper Shakers at Zingermans Roadhouse

Macaroni and Cheese at Zingermans Roadhouse

Deep Fried BBQ Ribs at Zingermans Roadhouse
Amazing Ari Weinzweig
While having lunch at the Roadhouse we had a special guest. Co-Founder of Zingerman's, Ari Weinzweig stopped in to join us. It was almost hard to believe this unassuming, tall guy in a t-shirt that said, "art is how you think," was the one who started this food empire. He unsurprisingly gave most of the credit to their success to his managers and staff. Impressively he knew the names of all the employees, not just the managers but the servers and bus people too. I asked him if he ever thought of expanding Zingerman's outside of Ann Arbor and he answered with a resounding – no. Ann Arbor helped them build their success story and was his home. And he also gives back to the community in many other ways. Since 1988 the corporate giving campaign has been earmarked to end hunger in Washtenaw County. It was a real pleasure to meet him.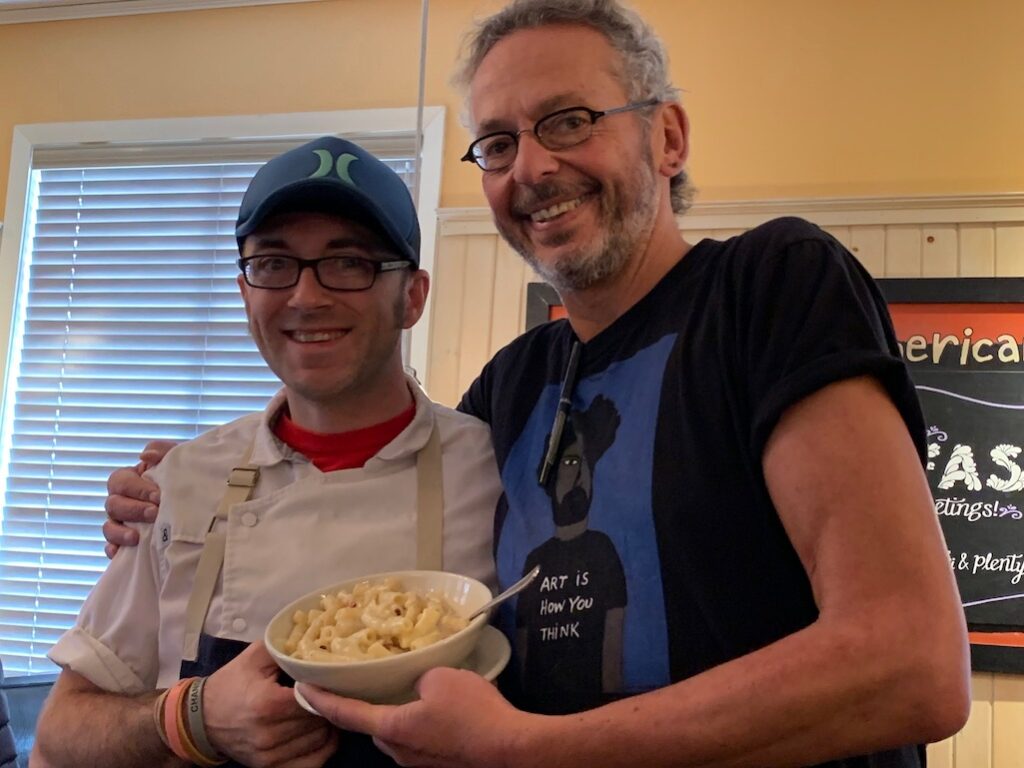 Just The Beginning of Ann Arbor Food
While this may seem like an exhaustive list of Ann Arbor restaurants and shops. I can assure you that it isn't. Have we covered the highlights? Yes! Do we want to go back and taste more? Absolutely!
Stay tuned for another look at Ann Arbor things to do and its beer, spirits and nightlife scene very soon. Let us know when you're planning your visit to Ann Arbor.
Pin To Your Visit Ann Arbor Board On Pinterest