The Gateway to St. Louis Food And Fun
Thinking of exploring a new destination in the midwest? The gateway is St. Louis Food And Fun! We had the opportunity to recently spend the weekend in St. Louis and we had a grand time.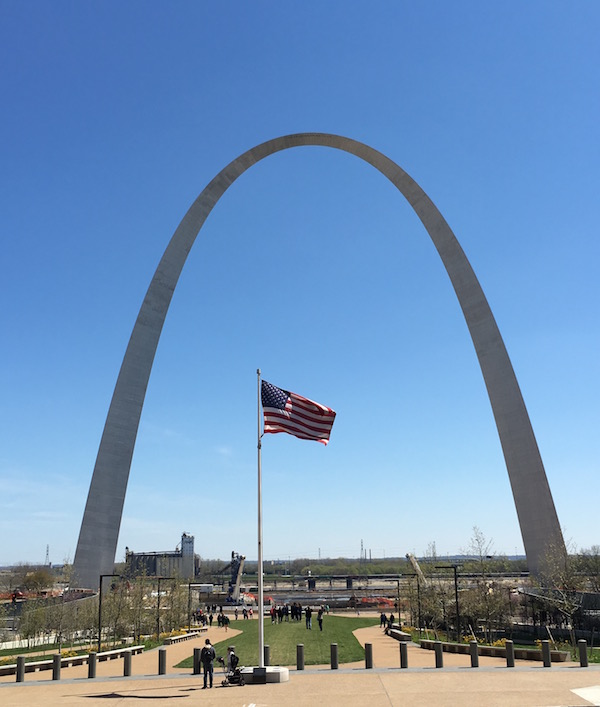 Marriott St. Louis Grand
We arrived at the hotel and found a beautifully renovated building that maintains its classic styling while also adding an updated modern open feel. The hotel, which was the Renaissance St. Louis Grand and before that the Statler Hotel is the official hotel to many of the conventions that are held right across the street at America's Center Convention Complex.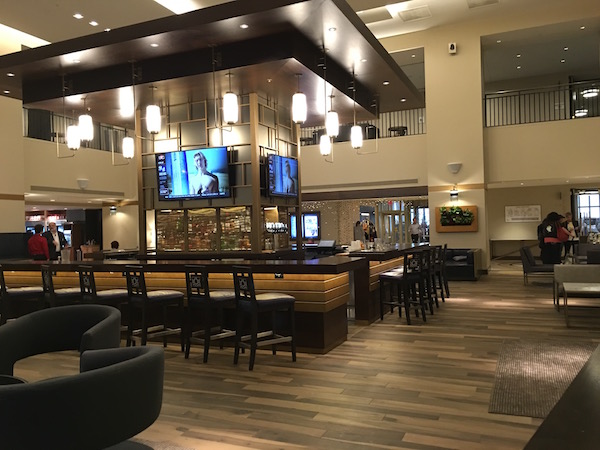 The $30 million dollar renovation begun in 2014 is most evident in the new Greatroom that you first enter when you arrive. A "great" meeting place of open space with a large bar. For those of us who like to be constantly connected, there are charging outlets throughout the Greatroom. Free high-speed Internet is offered in the lobby and public areas. The hotel increased its bandwidth from 100 to 1,000 megabytes so you don't have to worry about slow connection – they've got you covered.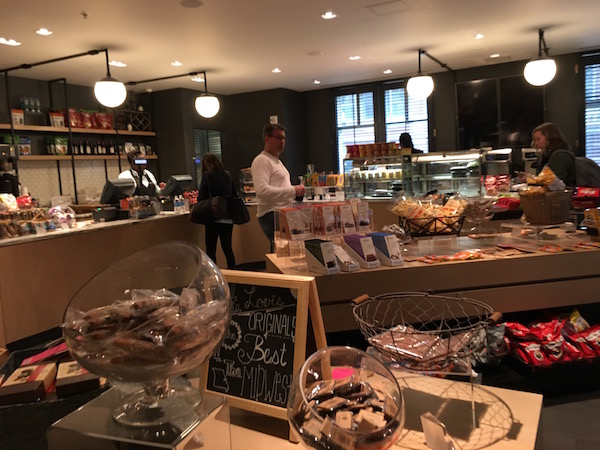 The lobby also includes the 8th Street Pantry. We've seen this new grab and go style store before but not one like this that has a full complement of local eats and treats. St. Louis favorites like Ted Drewes Frozen Custard, Fitz's Sodas, KaKao & Bissinger's Chocolates, and Billy Goat Chips are all on display and make great souvenirs and snacks. They also have breakfast & regular sandwiches, salads, pizza and more to take with you or to your room. They also have these items available for room delivery.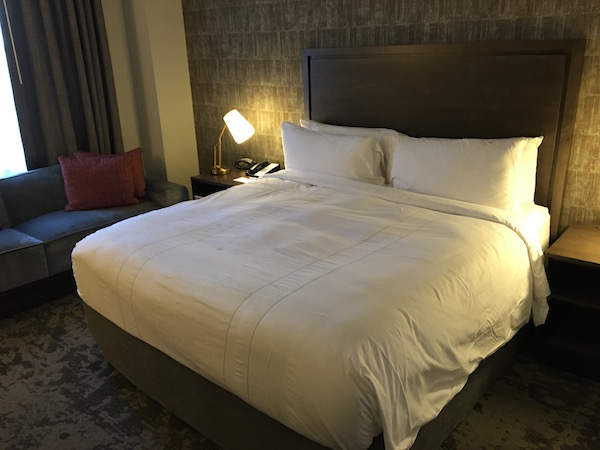 Our room was very comfortable and spacious. The rooms have been updated with extra charging stations on each bed stand and the floor lamp with electric outlets and USB ports. The giant 47-HD flat screen TVs with the new Enseo Entertainment services allow guests free access to their personal Netflix, YouTube and music streaming accounts. All easy to use with just a few clicks of the remote. Check-in is also available on their mobile app.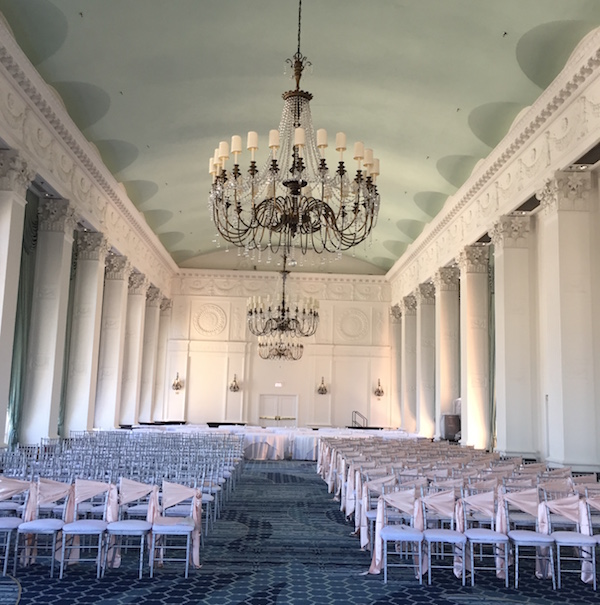 The hotel has 36 meeting rooms covering more than 65,000 square feet. From weddings to pre & post-conference get-togethers they have a space to meet your needs.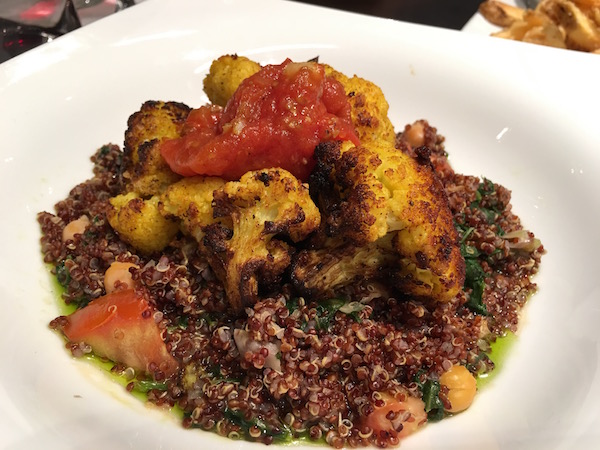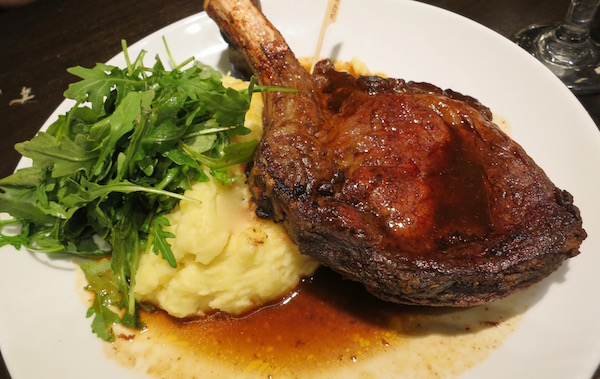 While staying at the Marriott St. Louis Grand you'll want to try the Zenia Bar & Grille. Just off the Great room, each seat has two USB and two electrical ports – an Instagrammer's dream! Chef Tim Jansen is serving traditional favorites and some hat tips to locally inspired dishes like fried ravioli and gooey butter cake with Ted Drewe's Frozen Custard. Chef Tim gets much inspiration from his global travels. We really enjoyed the Berbere Cauliflower with tomato chutney, chickpeas, spinach, tomato and onion, and the dry rubbed 16 oz. Rib Eye.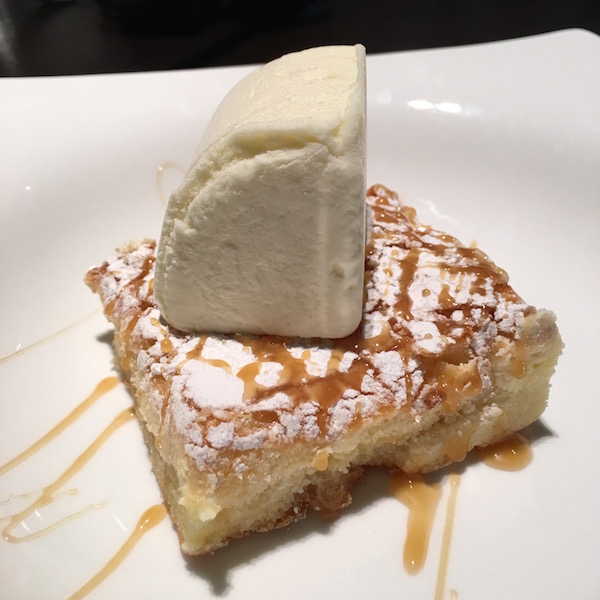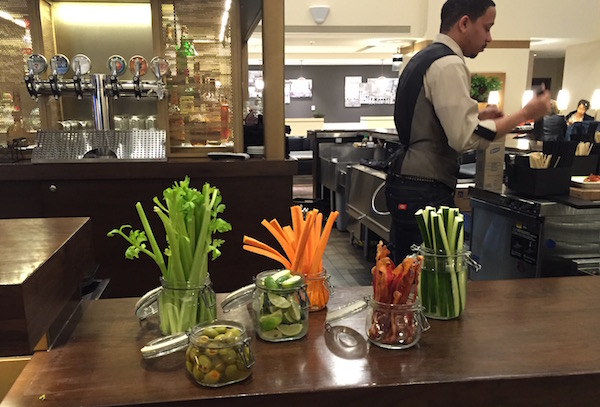 Don't miss breakfast at the Marriott St. Louis Grand. You might want to start with at the Bloody Mary Bar with all  the fixings you'll need to get off to a good start in the morning.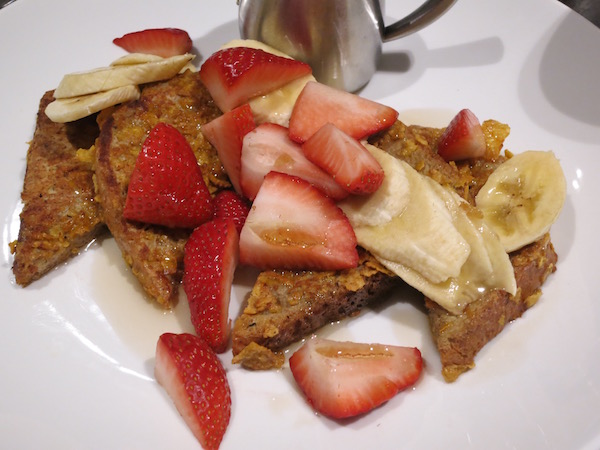 Whether you choose the breakfast buffet with fresh pastries and fruit, omelette station, lox, bacon, sausage and more or the ala carte breakfast menu with unique creations like the quinoa hash with smoked chicken, tomatoes, green onions, eggs and tomatillo avocado relish or the crunchy French toast – corn flake crusted with strawberries and bananas, you'll definitely start your day right.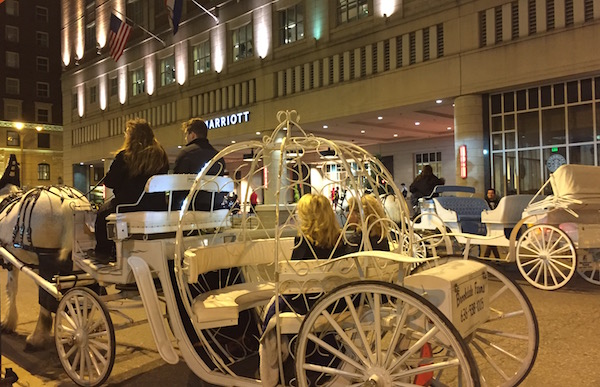 Washington Avenue
Looking for more to do? You're in luck because Washington Avenue is right outside the Marriott St. Louis Grand's front door. Such a convenient and easy way to experience some of the best food in St. Louis. From some quick Italian bites at Porana Pasta to fabulous Peruvian cuisine at Mango you'll be surprised at the variety of culinary delights you'll find on Washington Avenue.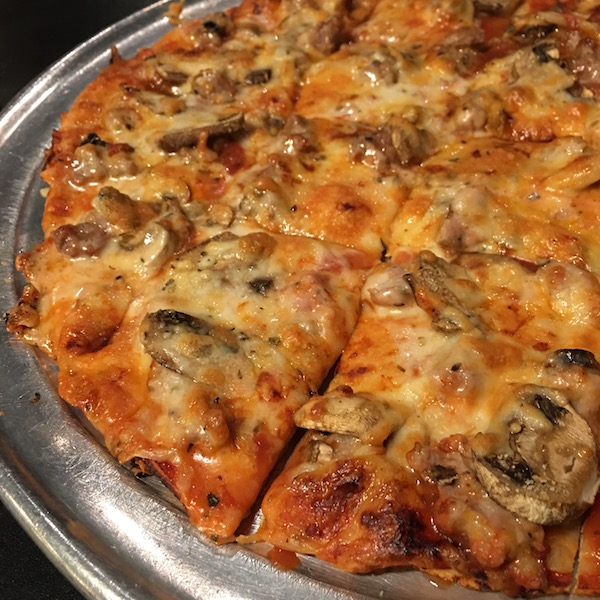 One of the famous foods of St. Louis is their super thin crispy crust pizza with Provel cheese. What's Provel cheese? It's a special cheese unique to St. Louis made up of three kinds of cheese to create a super melty blend. Provolone, Cheddar and Swiss cheeses provide a distinctively St. Louis flavor. We tried this specialty at Imo's Pizza a St. Louis, an iconic classic and absolute favorite of locals on Washington Avenue.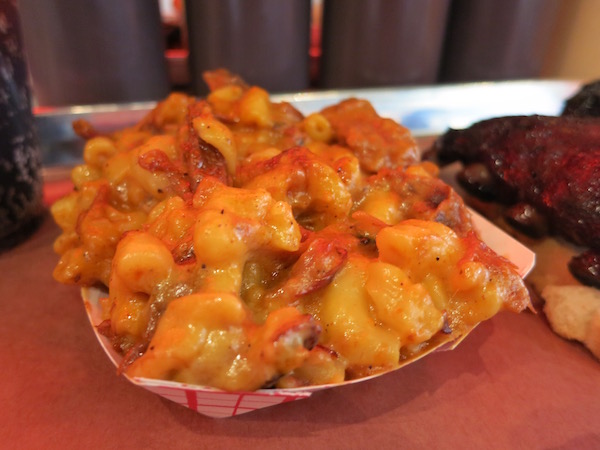 Another must-try in St. Louis is barbeque! We did our research and there were three names that kept coming up Pappy's Smokehouse, Bogart's Smokehouse and Sugarfire Smokehouse. We went with Sugarfire because it was a couple of blocks from the hotel on Washington Avenue and we had heard really good things from some of the locals. We were not disappointed! We arrived at 11:00 am when they first opened. We were warned that when they run out, that's it, so we didn't want to miss a bite. We ordered the special macaroni and cheese of the day filled with bbq pulled pork, which I'm still dreaming about. We also tried the St. Louis style ribs and famous smoked brisket. They had so many sides it was really hard to choose just a few. The local fountain & bottled pop is so fun and wonderful we couldn't resist trying some even though we don't typically drink soda. They even had a Gooey Butter Cake Soda, so-called after the traditional St. Louis sweet treat.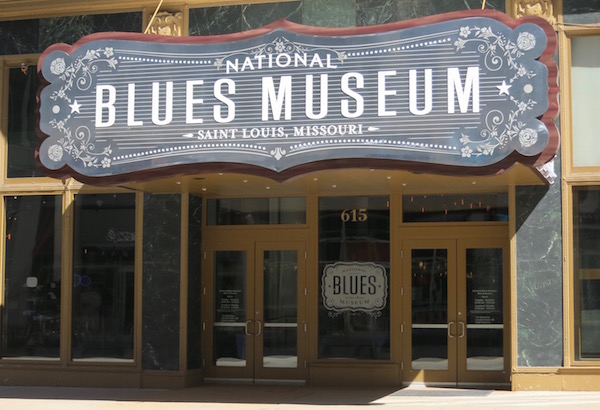 There's also plenty of entertainment on Washington Avenue, including a multi-screen movie theater, Flamingo Bowl with lanes and a swanky bar and the National Blues Museum all within easy walking distance from the Marriott St. Louis Grand. Of course, the famous Gateway Arch, which was built to commemorate the westward expansion of the United States, is also something you have to see and experience. It's a bit further away, but walkable for most. Be sure to visit the Old Courthouse when you pick up your tickets to the Arch. It's a beautifully preserved building with amazing art and architecture that's free to visit and explore.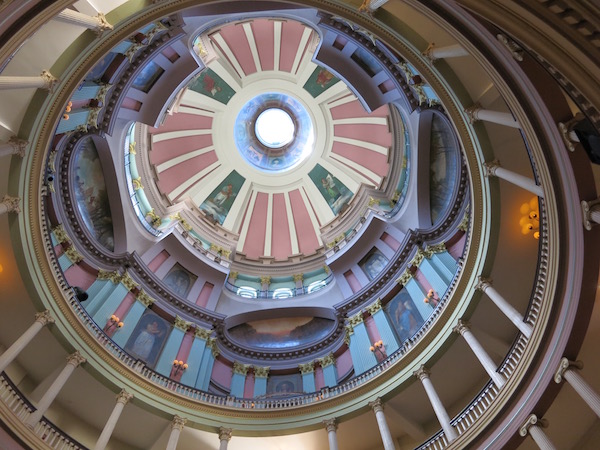 There's also plenty to see and taste outside the downtown area in the many neighborhoods of St. Louis just a short drive away. Forest Park, The Loop, Lafayette Square are all beautiful and just a few that a worth exploring.
Have we tempted you to visit St. Louis? We hope so. With such a short visit we know we've just begun to discover all the food and fun that's brimming over in St. Louis. If you have a favorite we didn't cover, let us know about it in the comments so we can add it to the list of must-tastes on our next visit.
St. Louis Food and Fun
If you're looking for a centrally-located, newly renovated hotel full of amenities and great food choices be sure to check out the Marriott St. Louis Grand located at 800 Washington Avenue, St. Louis, MO.
THE QUICK BITE: If you're looking to get a great experience of St. Louis, the gateway to food and fun in the midwest you'll delight your tastebuds and find plenty of attractions with a stay at the Marriott St. Louis Grand and exploration of Washington Avenue.
We received compensation from the Marriott St. Louis Grand for this review. As always all opinions are our own and reflect our experience during our visit.