7 Top Food And Travel Souvenirs
One of the pleasures of travel is bringing home a little something that reminds you of your journeys. This can sometimes be a challenging chore with limited space in carry-on bags or just the desire not to schlep things around. (Did I mention that I hate carrying things?) That said, we thought we'd share a few items that we like to pick up before we hit the airport for the trip home. Perhaps you'll find some of your favorite souvenirs among them.
7 Top Food And Travel Souvenirs
1. Tasty Reminders
Spices, sauces, oils, salts, wines, spirits and beers are all great ways to bring your tasty travels home. You will instantly be transported back to the destination while enjoying them at home. We often suffer from what we call "vacation hangover," wanting the same tastes we just left. We once scoured Chicago for the best croissant after a week in Paris, but that's another story.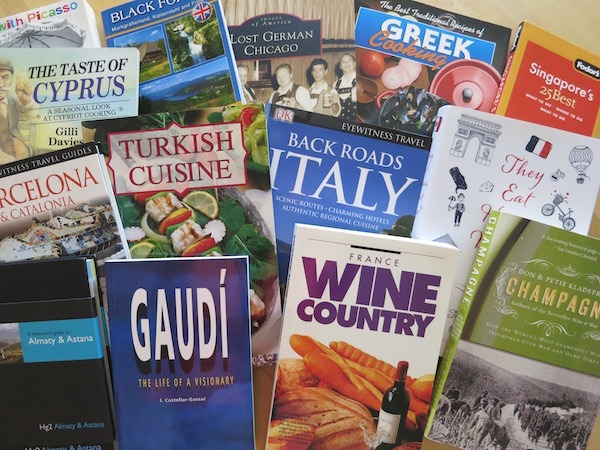 2. Books, Maps and Magazines
We love to read books prior to arriving at a destination to really understand where we're going but finding additional information and behind the scenes stories always makes for good reading while flying home. Diana loves to pick up cookbooks and recipes that she can recreate at home. I love to visit museums and study art so a book about favorite artists has me reading it over and over again. We're also a little old-school and enjoy picking up printed travel guides and tour books too.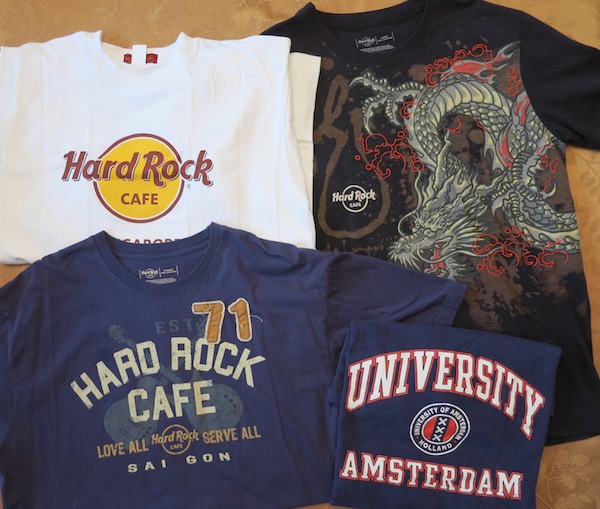 3. Clothing
We like to pick up t-shirts from Hard Rock Cafes we visit. We pick up one classic and one unique version with a cool design just or that destination. I got a beautifully hand stitched dragon on the one I bought in Kuala Lumpur. They're great to wear to parties and concerts. They're a perfect icebreaker and always a good travel conversation starter too. We've also purchased things we might need while out and about like a scarf or sweater. Every time you wear them you're reminded of where they came from.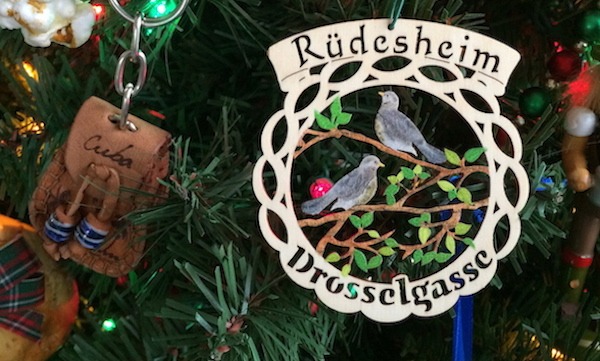 4. Holiday Ornaments
It's fun to collect holiday ornaments and make a "travel tree." My nieces and nephews always loved to look at the beautiful ornaments and we'd talk about where they came from and the wonderful visits we had. Can't find an ornament where you're at? Try using keychains or other small tchotchkes and create your own ornament.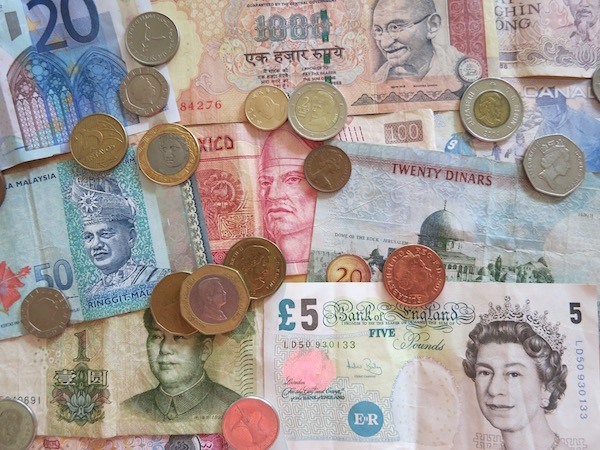 5. Currency
There's always some money left over when you're ready to leave. Instead of converting all of it back to your homeland currency, keep a few coins or bills. Some of the artwork is stunning and it reminds me of my stamp collecting days. Who knows? Some of it may even become more valuable over time, and it will always remind you of your time well spent in your travels.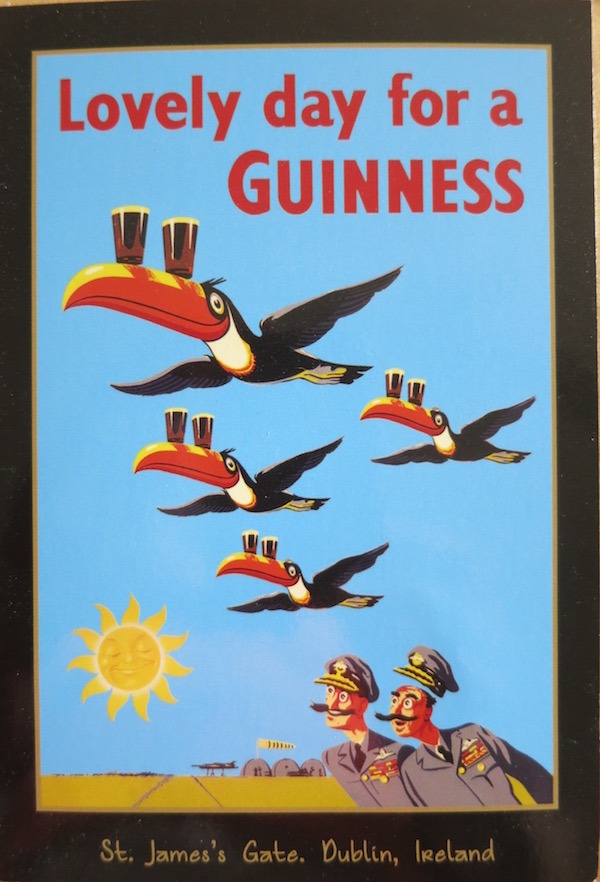 6. Postcards
Talk about easy to carry and readily available! Many hotels and visitor centers give postcards out for free. Missed that perfect photograph of the Eiffel Tower? A postcard will do the trick – it's guaranteed to have perfect lighting and perspective. We've even sent postcards to ourselves so we can have a postmark from the destination too. They're also easy to keep in a scrapbook or small box at home.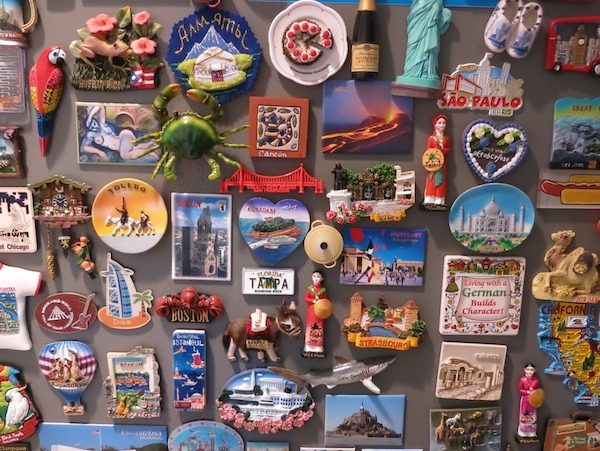 7. Magnets
I saved the best for last. My favorite food and travel souvenir is the magnet. I've picked up a magnet from everywhere I've traveled. They're small and ubiquitous. If you look hard enough you can find unique handmade ones or very specific magnets from a particular memory of that destination. I have covered one side of one refrigerator and I'm working on the second.
My rule with travel souvenirs is that I have to pick them up myself while at the destination. So many people want to bring me back a magnet or shirt and I have to politely decline and tell them no thank you. There's something about knowing you have been there that makes the souvenir that a much more special memento of your journey.
Looking for some creative ways to display your own travel souvenirs? Check out How to Display Your Travel Souvenirs by Pop Sugar for some great ideas.
How about you? Do you bring back souvenirs or just memories? Let me know in the comments below.
THE QUICK BITE: Looking for some help on what to bring home from your latest travels? We're sharing our 7 top food and travel souvenir ideas to make your decisions just a bit easier.