Behind The Scenes of Travel Blogging at TBEX
Ever wonder what it takes to be a travel blogger? Now's your chance to find out. We were invited to speak at the TBEX North America in Fort Lauderdale.  TBEX stands for travel bloggers exchange. We'll take you behind the scenes of travel blogging at TBEX. It is billed as the world's  largest gathering of travel bloggers, writers, new media content creators and social media savvy travel industry professionals.  We've attended previous TBEX conferences in Toronto, Dublin, and Diana spoke in Cancun specifically about food travel. We always come away having caught up with old friends, making new friends and being filled with inspiration & new ideas for Food Travelist. TBEX in Fort Lauderdale was no exception!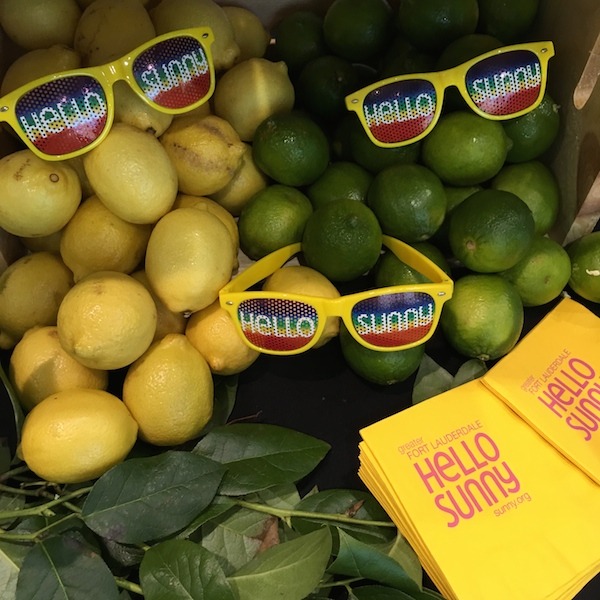 As food travel bloggers we typically travel to destinations via a media or press trip. Our accommodations, food and activities are usually provided by a destination marketing organization (DMO) or by the business or product sponsoring our trip. TBEX is a bit different because it is a trade conference for travel bloggers. Speakers may have their basic costs covered but attendees make their own travel arrangements. However, TBEX does a terrific job of attracting sponsors who offer organize parties, tours, special events and access to unique experiences available to all the bloggers before, during and after the 2-day conference. This conference was sponsored by the Greater Fort Lauderdale Convention & Visitors Bureau. They did a wonderful job highlighting all the reasons travel bloggers should tell their readers about Fort Lauderdale.
Behind the scenes of travel blogging at TBEX North America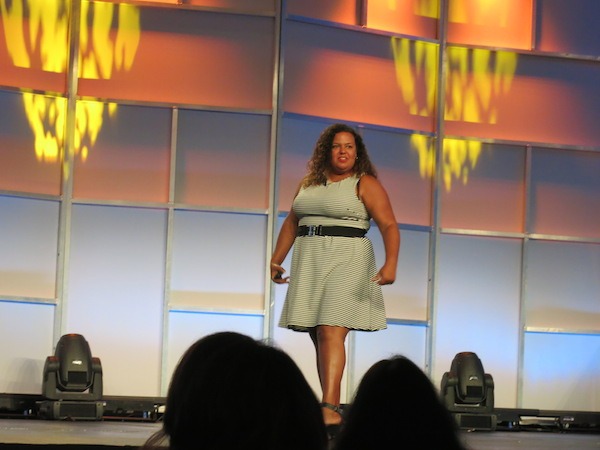 TBEX kicked off with keynote speaker, Carol Cain of Girl Gone Travel. Carol is well-known as an outspoken travel blogger who always speaks in her own unique and humorous voice. Her talk was inspirational and forced many of us to re-think how we present ourselves to our audiences.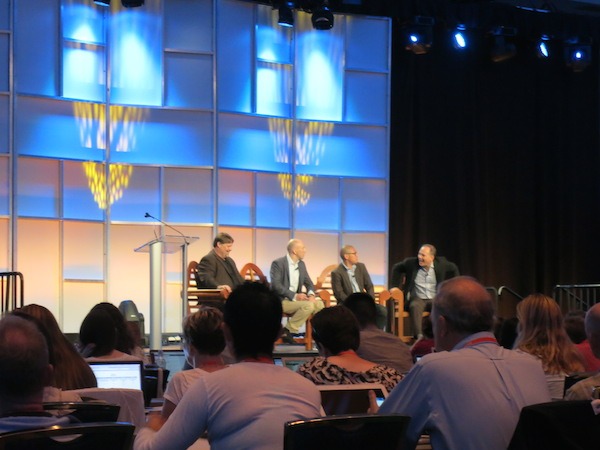 The conference contains several tracks of breakout sessions in areas such as content, commerce, community, and business that focus on exploring ways to improve your blogging and your website. There are also speed networking meetings with potential sponsors, partners and allies. You have the opportunity to set up 10 minute meetings in advance for the 2-hour sessions both days.  These meetings are valuable opportunities for everyone to learn about others, discover common interests and explore ways they might work together.
One of the most important and rewarding aspects of TBEX is the chance to meet other travel bloggers. Many of us know one another only from communicating online. Being able to meet meet face-to-face is memorable, invaluable and fun.  Meeting new people and hearing their stories of how they got started and what they're doing is also a highlight, and is helpful and interesting as you exchange ideas and information.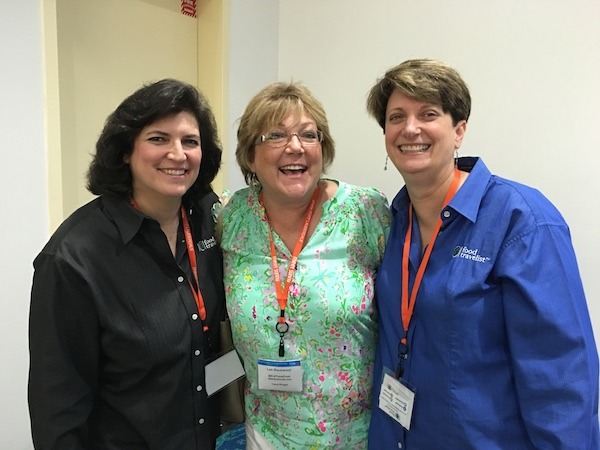 We got to finally meet Charles McCool and his wife Julie of McCool Travel and Lee Blackwood of Eat Travel Cook. Industry authority Johnny Jet and his wife Natalie were sweet and very approachable.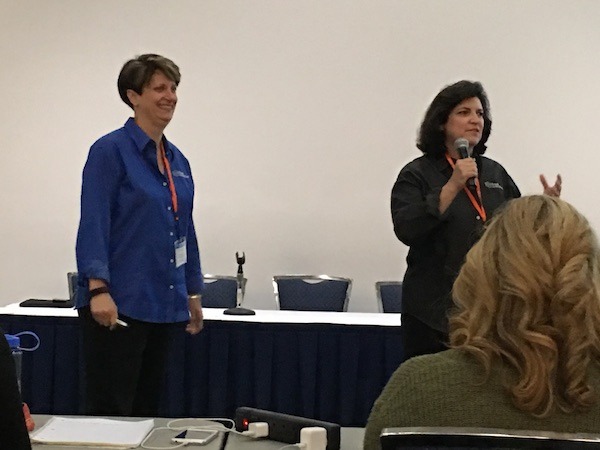 We also had the chance to meet lots of bloggers who came to listen to our  Top Ten Ways to Accelerate Community Growth presentation. We did our best to engage and entertain the large audience, and loved hearing questions from the crowd. We really look forward to keeping in touch with the new people we met there and hearing about how they grow their communities.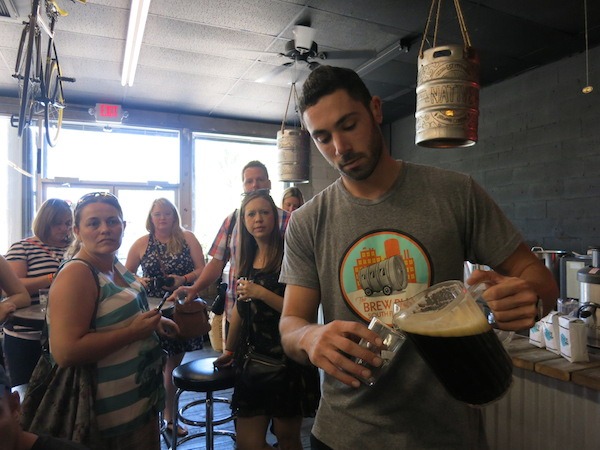 During TBEX we had the chance to take advantage of many of the TBEX activities. Before the conference, there are several "PreTBEX" tours that highlight activities of interest to travel bloggers in the host destination.We went on the Brew Bus tour of Fort Lauderdale with a dozen or so fellow travel bloggers and loved it. The plentiful samples of locally made beer was surprising and terrific! We can't wait to write about our experience (so look to see us post about it soon).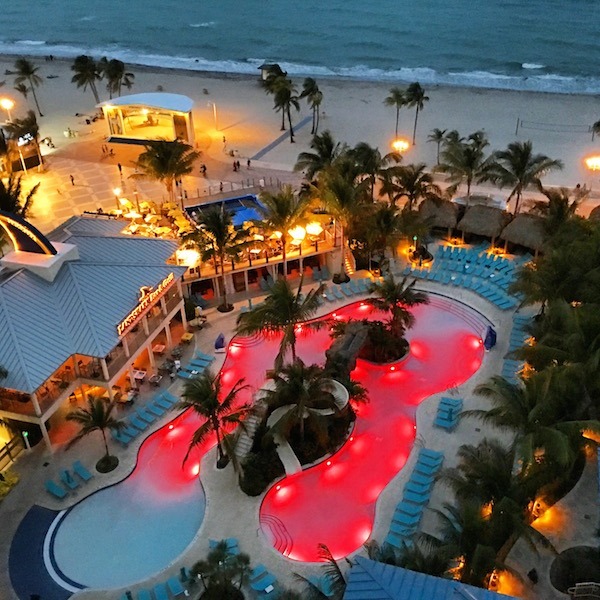 We also experienced the recently opened and beautiful Margaritaville Hotel in Hollywood,  just a short drive from Fort Lauderdale. It was delightfully attractive and their beach and pool areas are stunning.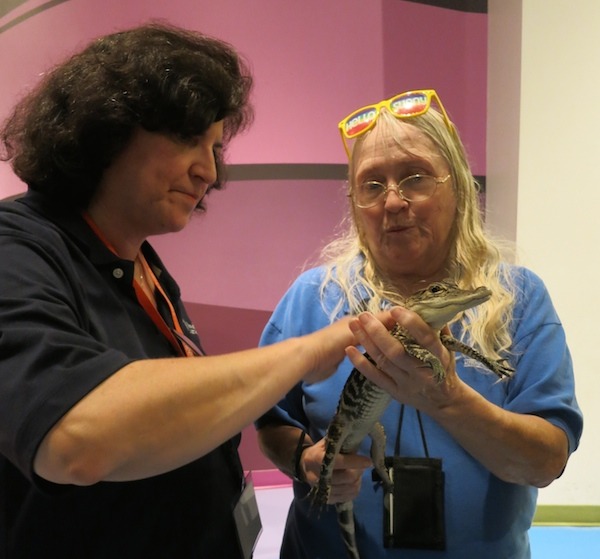 The big TBEX opening-night party was held at MODS, the Museum of Discovery & Science in Fort Lauderdale. We were treated to bites of tasty "Floribbean" cuisine and free run in this hands-on museum. We took a crazy, bumpy journey on the Zombie 7D Ride. We explored the intriguing geography of the red planet in the Mars Rover simulator. And we whizzed through the everglades on a simulated airboat, alligators watching from the waters and all.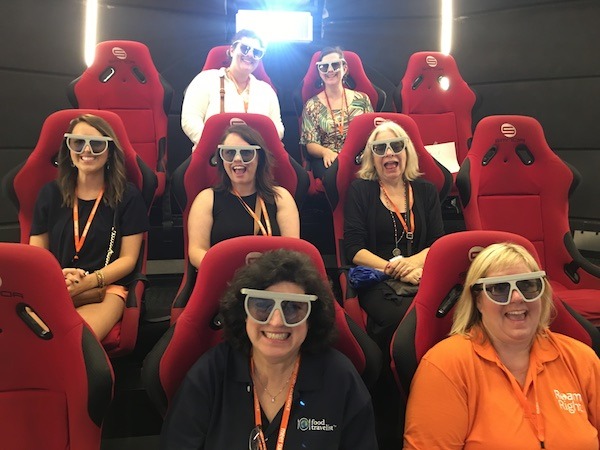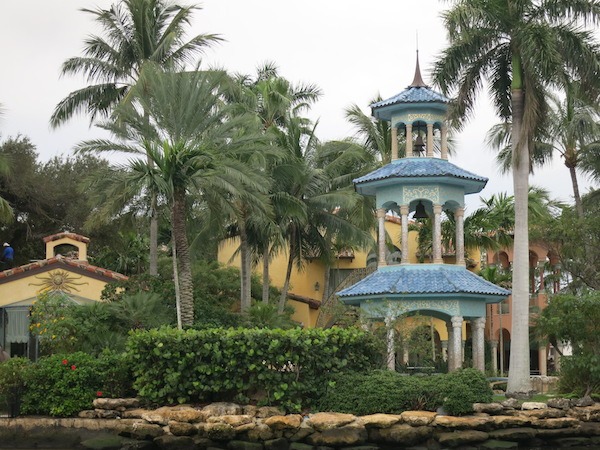 We also had some time to take the fun Water Taxi through parts of the Intracoastal Waterway canals, the signature water passages that give Fort Lauderdale the reputation as Venice of the United States. Seeing multi-million dollar yachts and homes along "Billionaire Row" was like being part of a waterway version of  "Lifestyles of the Rich and Famous."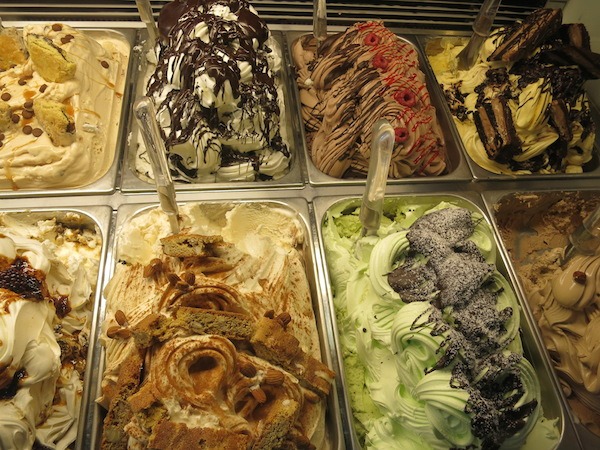 Of course, no trip for us is complete without taking in the local tastes. We explored the famous Los Olas Boulevard and found a few little gems that we'll also be writing about very soon, including the ridiculously delicious Pan E' Dolci with real deal gelato made from the owner's very own Tuscany recipes. We had to sample some for you, just to be sure it was authentic. And believe us, it was! Stay tuned for more about that soon…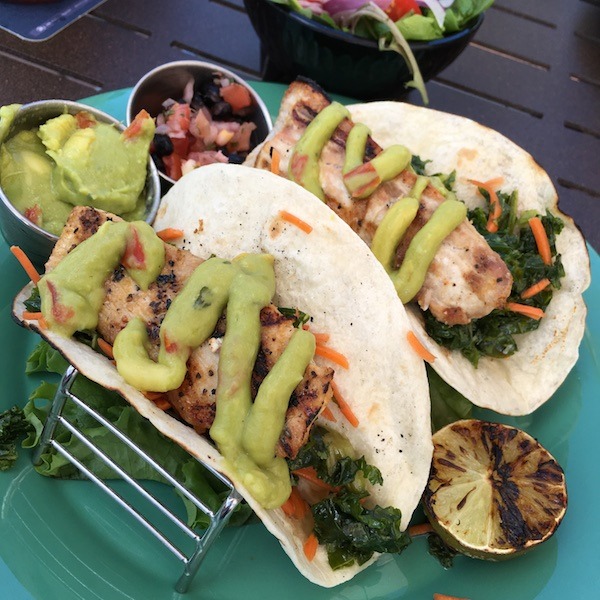 While in Fort Lauderdale we stayed at the Hilton Fort Lauderdale Marina. It was a perfect place to stay – right across from the Convention Center where the conference took place. We also had a handy water taxi stop right out in front of the hotel, making it easy to hop on and explore. We had a lovely lunch including a delicious Cuban sandwich with sweet potato fries and super-fresh and tasty Mahi tacos while kicking back at The G, the Hilton's pool bar & grill cafe on our first day.
On our last night we decided to venture out with our friends Katie and Margaret from Visit Milwaukee  to check out Cap's Place. We went directly to the source and asked the folks at Visit Lauderdale where to get terrific fish. They said Cap's Place Island Restaurant served the freshest in Broward County. Recognized as a National Landmark and Florida's oldest restaurant, the entire Cap's experience is extraordinary, starting with the little ferry boat take to get there. Intrigued? Good! This is just an appetizer. Come back and read all about our delicious experience of this one-of-a-kind Florida dining.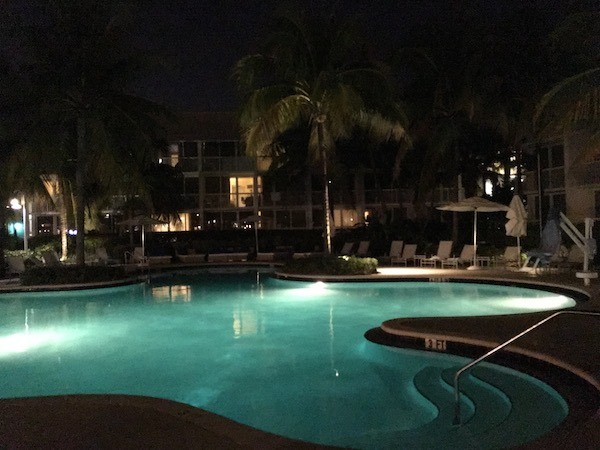 All good things must come to an end. The less glamorous part of travel blogging sometimes is the actual travel. We were up at 4am to catch our early morning from Fort Lauderdale to Orlando, where we are attending FoodFightWrite, a food blogging exploration of the exploding world of food sport. More on that in another post too!
Thank you TBEX for another wonderful conference. We loved making new friends and colleagues and catching up with old ones. We were inspired by those we met and picked up some amazing ideas as well. We enjoyed Fort Lauderdale and all its attractions.
Just so you know how popular TBEX has become, there are now TBEX conferences in Europe, Asia and even on a cruise ship At Sea, as well as TBEX North America. We hope we'll get to see everyone at the 2016 TBEX events in Stockholm and Minneapolis and we hope we've given you just a glimpse of some of what happens behind the scenes at the travel blogging industry's largest conference.
QUICK BITES: Travel bloggers have conferences too! We give you an inside look at TBEX, the world's largest gathering of travel writers and bloggers.