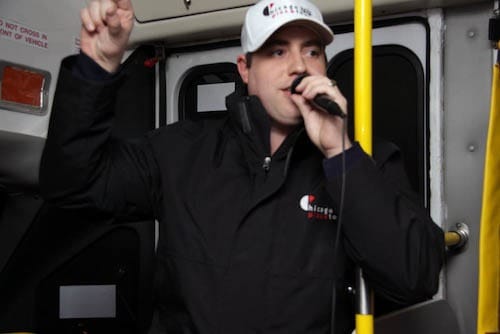 If you love pizza, perhaps you've thought about how you could get a job getting paid to eat pizza. Well, our featured member, Jonathan Porter, has managed to do just that! Here's a q & a with the owner of Chicago Pizza Tours, and pizza pro just for you.
FT: Thanks for talking with us, Jon. We know that there are a lot of folks who just love pizza and are wondering just how did you come to start Chicago Pizza Tours?
JP: My previous career was a salesman working for a company my dad started in 1998.  I worked there until 2009, and did well for most of those years.  In 2009 after losing many of my smaller accounts, I finally lost the big account.  I ended up taking a night job coaching tennis for the park district in Chicago, while trying to sell promotional products during the day.  My wife Renee and I saved our money and jumped all in. We really wanted to showcase the smaller shops that were more "off the beaten path."  That really paid off for us because the customers loved the places they probably weren't going to visit unless they were on the tour, and it allowed us to showcase Chicago neighborhoods.  That covers the story of how and why I actually started the business, but I feel like my whole life I was preparing to do this.  Growing up, I had this group of friends since grade school and we were all big time into pizza.  I mean when other kids were going to the arcade or bowling, we were begging our parents to go to pizzerias.  We are all still friends to this day and still get pizza at new places whenever we can.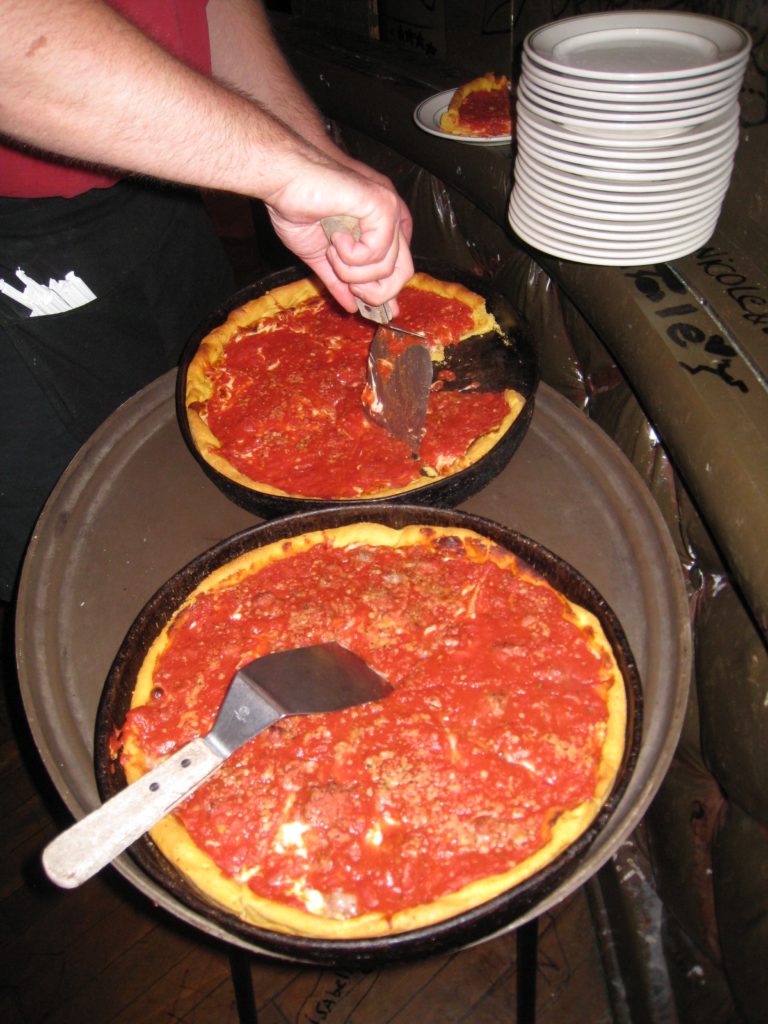 FT: What differences are there in the various pizzas you've tried?
JP: No two pizzas are ever truly alike, they are all unique to the person baking them. I might eat at the same restaurant 3 times in 1 week and find a variance between Tuesday's and Friday's dough, but that's just the pure physics of baking.  Chicago is an unbelievable city to try different styles of pizza…Deep dish,  tavern style thin crust, Neapolitan, Coal baked east coast, NY style, Sicilian, styles from Florence, Roman, even pizzas from the Puglia region of Italy.
FT: What are the most common questions about pizza that people ask you?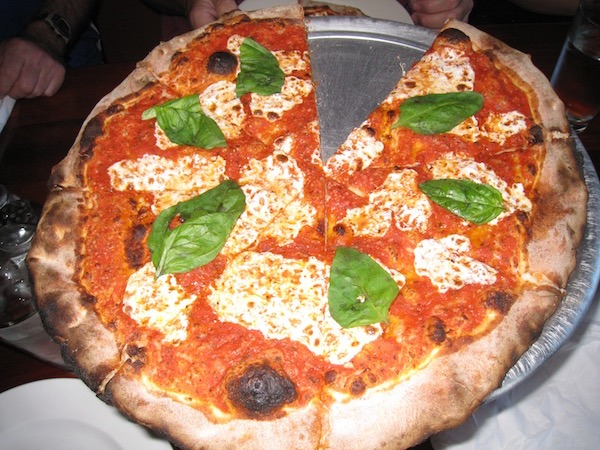 JP: The usuals are "What's your favorite?" or "Have you been to such and such yet?" but the one that I enjoy the most is "Deep dish pizza stinks!?!"  That one's not really a question, more so someone hitting me with a statement and looking for me to defend the style.  I usually follow it up with, which places have you tried and what was it specifically about the pizza that offended you?  Chances are they've either gone to a chain that it churning them out carelessly, or even tried the style at a place called "Chicago's Deep Dish Pizza" in a town in Idaho.
FT: What's an interesting fact associated with pizza that people probably don't know?
JP: Modern day pizza as we know it really started as the leftover scraps for peasants.  It became so popular that royalty could not ignore it and had to see what all the fuss was about.  In just a short period of time, pizza had a meteoric rise from the slums to the palace.
FT: If you could have any pizza in the world right now, what would it be?
JP: This is going to depend on the day and the mood I am in.  Right now, I am a little bummed that I have not had Frank Pepe's or Sally's Pizza in New Haven.  I have seen tons on TV, read plenty, and met people that actually worked there on my tours.  For this question it isn't a matter of looking backwards but looking forward to something unknown.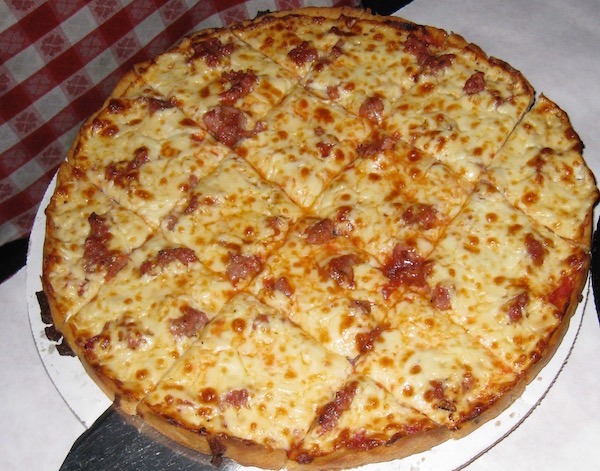 FT: Here's a special Bonus Question: Any favorite celebrity pizza stories to share?
JP: President Bill Clinton held up Air Force One at O'Hare airport in order to have some Pizano's pizzas delivered.  That's just awesome.
We think you're awesome, Jon. Thanks for talking with us.
If you plan to make your way to Chicago, or you're already there and want to do a pizza adventure, check  out Chicago Pizza Tours  today.
THE QUICK BITE: Chicago Pizza Tours' Jonathan Porter can tell you everything you never knew about pizza – and more!