If you're like me keeping track of birthdays, anniversaries, and other important dates is hard enough without needing to remember random off-the-radar holidays like Sweetest Day. Many people call Sweetest Day a "Hallmark holiday" because they think that it was a holiday concocted by the greeting card maker. Others would not be surprised that it was actually conceived by Cleveland candy manufacturers in 1922. Hallmark didn't even start creating cards for Sweetest Day until the mid-1960s.

A committee of 12 confectioners came up with the idea of The Sweetest Day in the Year. The idea was to acknowledge kind thoughts, words and deeds with a small sweet gift. Of course, selling a lot of candy was certainly on their minds too. They even distributed over 20,000 boxes to those in need to help spread the word. Several attempts to declare it a national holiday met with limited success. In 1937, the National Confectioners Association launched an effort to rank Sweetest Day among beloved holidays like Mother's Day and Valentine's Day. Again, thousands of promotions and candies were handed out to charities.
Although celebrated throughout the United States, observance of Sweetest Day is particularly prevalent in the Midwest where it all started.
When Is Sweetest Day?
Despite the naysayers, Sweetest Day still comes around every third Saturday in October, which this year is Saturday October 17th.
I have to admit that I'm not a huge sweet eater. I like chocolate, dark chocolate specifically. I grew up in Chicago and every holiday we got a special treat -Fannie May candy. I didn't know it when I was a kid but Fannie May was started in Chicago in 1920 by H. Teller Archibald. Even when times were tough after World War II when ingredients were scarce Fannie May stuck to their original recipes. That often meant producing less products and closing stores when they ran out, but they never comprised the recipes of their hand crafted candies.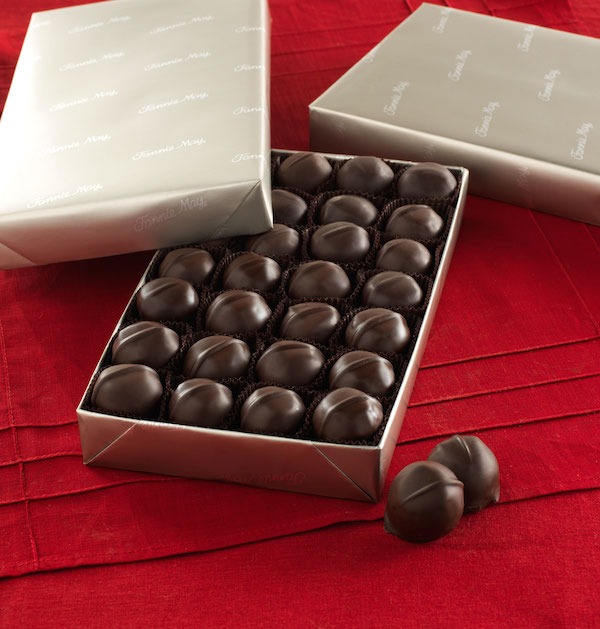 My parents weren't big on lots of candy around the house so when holidays came we were always excited to get our Fannie May candy. I still fondly remember getting my dark chocolate buttercream egg and one solid chocolate rabbit at Easter  and my half pound box of dark chocolate buttercreams at Christmas. My Grandmother would make a special trip to the Fannie May "downtown" to pick up my favorites. I would then savor my treats, doling them out one a day until the last one was gone. Learning to enjoy one at time is something I thank my parents for every day. Like savoring that cup of fresh brewed tea or lingering over a terrific glass of red wine.
I have to admit that today when I received a box of those same Fannie May dark chocolate buttercreams today for Sweetest Day I audibly gasped in delight. They still bring me so much joy. I've had the privilege of tasting chocolate all around the world and although there are certainly many chocolates I've appreciated, none come close to my beloved dark chocolate buttercreams. I'm sure it's the sentimental memories of my Grandmother and our shared pleasure of eating these tasty treats that make them so perfect in every way. Doesn't matter. I still enjoy them 50 some year later.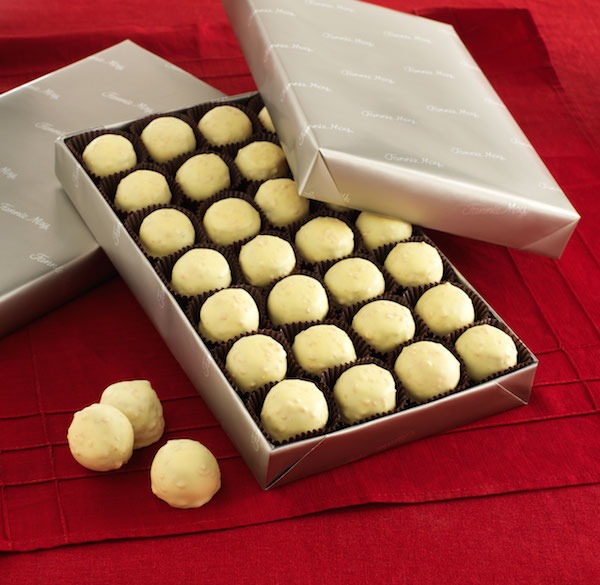 Fannie May has long been know for their bestselling Pixie's, hand-poured caramel over crunchy pecans and covered with chocolate. Another favorite is their Trinidads – rich chocolate cream center with pastel coating mixed with toasted coconut.
Even if you don't want to support a candy industry sponsored holiday, we think it's always a good idea to remember folks who make our lives a little sweeter everyday. Why not thank them with a wonderful treat they can savor and enjoy. We enjoy the feeling of making someone's day really sweet. We, of course, suggest a Fannie May treat. Who knows? It may become one of your family's new traditions. They also make a wonderful hostess gift for Thanksgiving, Christmas or any celebration.
Disclaimer: We gratefully received chocolates from Fannie May. We were not financially compensated for this review. As always, opinions expressed are based on our own experiences.
Pinnable Image Below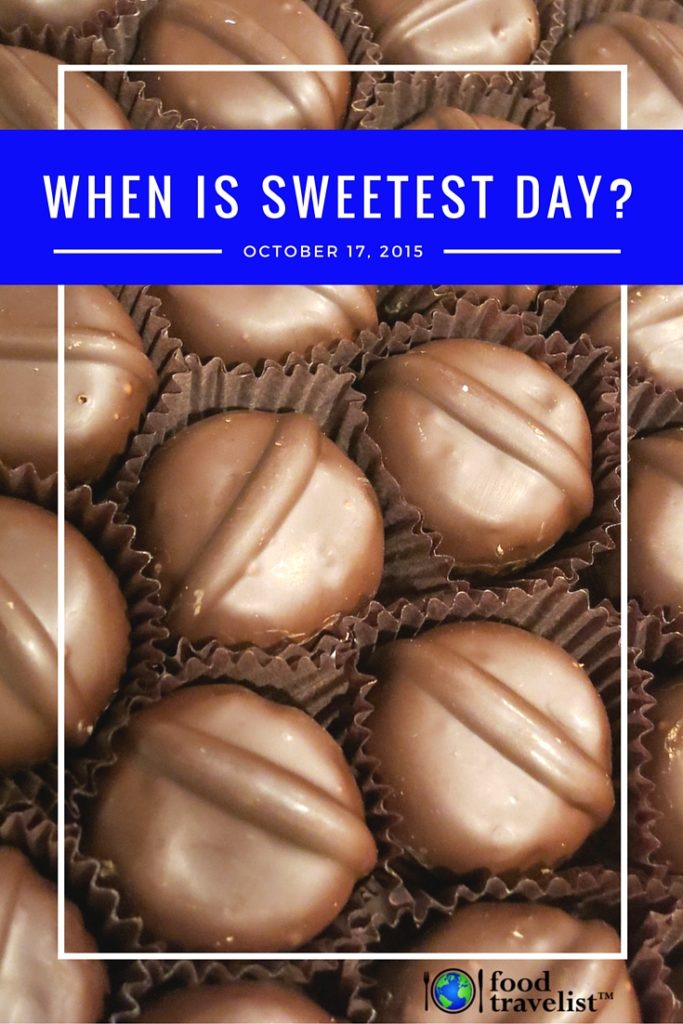 THE QUICK BITE: When Is Sweetest Day? It's the third Saturday in October. If you're looking for a new treat for your sweetie this Sweetest Day try Fannie May Chocolates.