Beloit WI For A Fun Getaway
Beloit WI is a great getaway to eat, shop, and play. It's a quick and easy trip from many spots in the Midwest, within 90 minutes from Chicago and Milwaukee. Located along the Rock River, Beloit offers diverse food, a vibrant creative scene, lots of activities, and fabulous hotels. The welcoming hospitality and friendly locals make Beloit a great choice for a fun road trip any time of the year.
Disclosure: Our visit to Beloit WI was hosted by Visit Beloit. All opinions are our own, based on our experience.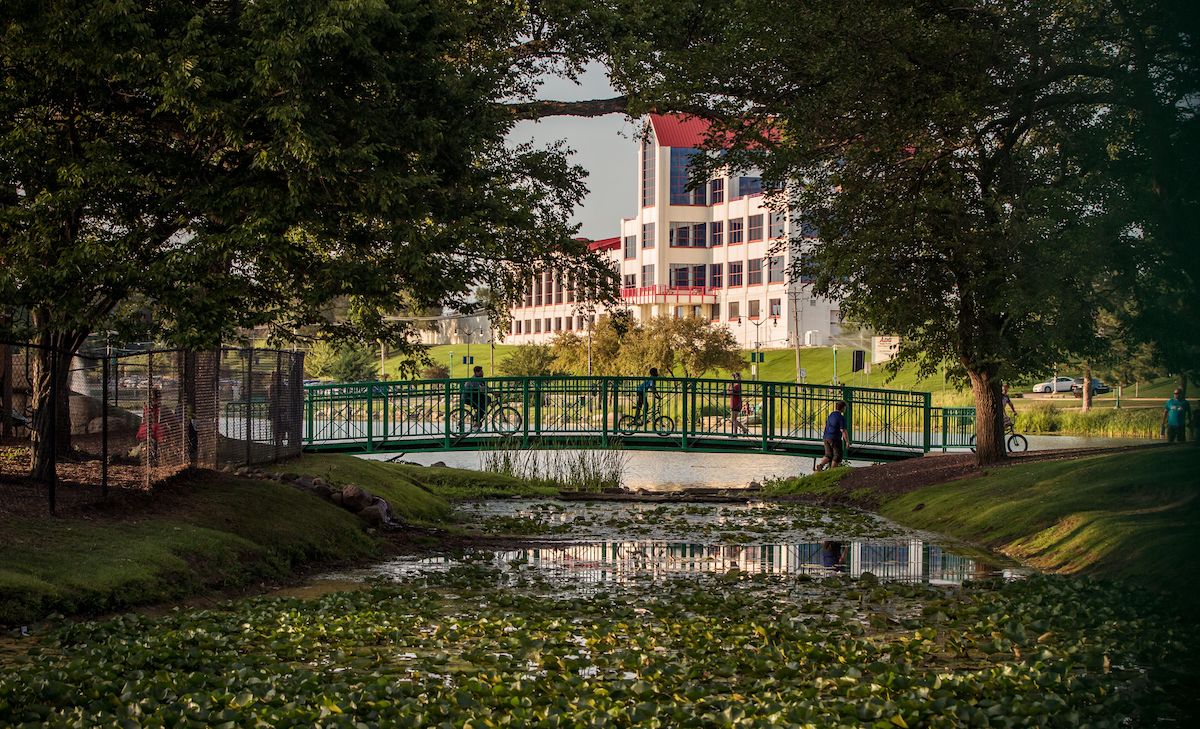 Comfy Hotels In Beloit, WI
We just love a hotel that has all the great things we want and surprises us with a few more. Beloit hotels are on top of that with warm hospitality and tons of amenities that will make your stay feel posh.
We stayed at the Ironworks Hotel, an urban chic luxury boutique in the heart of downtown Beloit. When the next words after hello were "Would you like a glass of complimentary sparkling wine?" we knew we found our people. The rooms are rustic elegance, showing off industrial materials of brick, glass, steel, and wood in unique and interesting ways.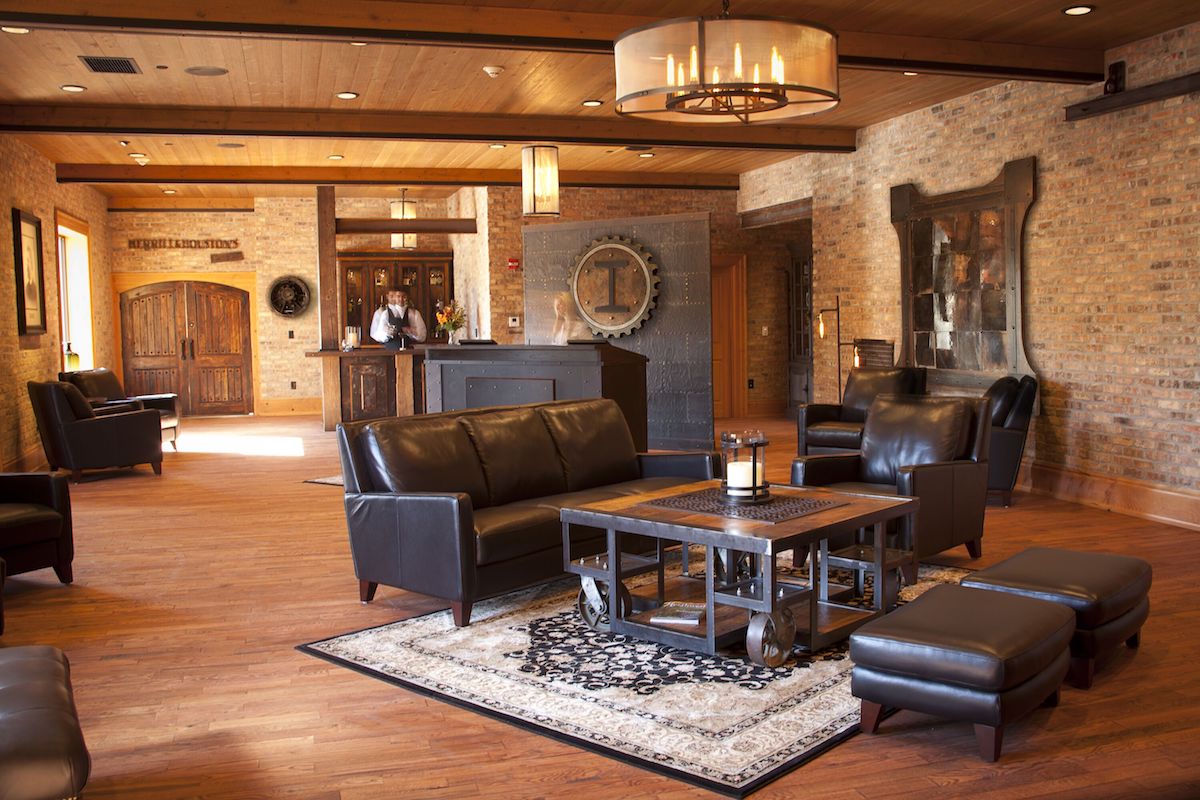 Our room was a gorgeous Legacy Suite. The suite has a long working desk area, cushy sofa and sitting room, and a large comfy bedroom. A double-sided fireplace with a huge flatscreen television on either side separates the sitting room and bedroom. We had a lovely view of the river passing by and even got to see a few of our Canada geese friends lazily floating by our large windows. The shower is huge and amenities top-notch. And, when returning during the day for a break from exploring, the lobby had a hot cocoa bar to make a cup however you like – marshmallows and all.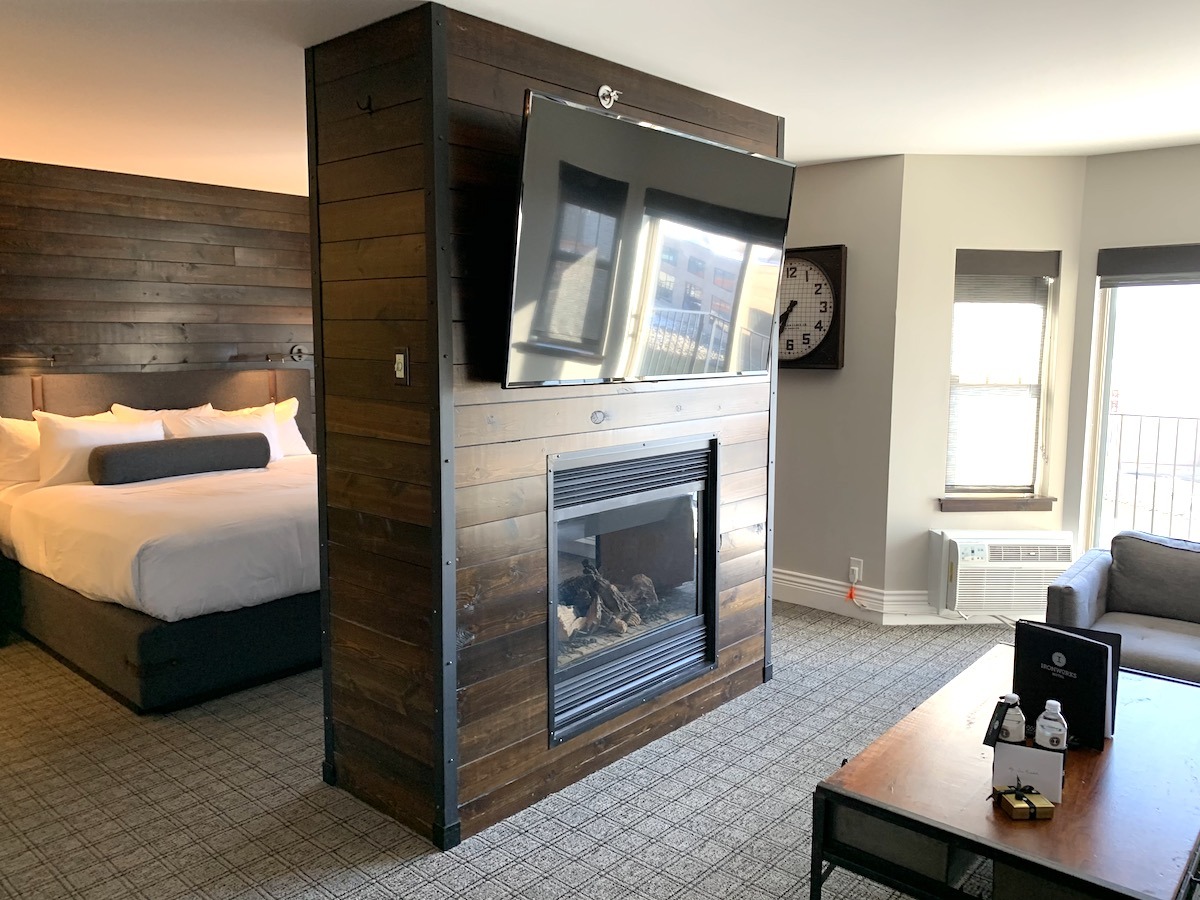 Impeccable Choices
There is a wide variety of choices for hotels in Beloit WI. Just kitty-corner across the street is the Hotel Goodwin. With an equally convenient downtown location, the Goodwin offers a different sort of luxury boutique vibe. We'd call it an understated elegance, with warm wood and glass dominating the decor. In fact, one of the features that wowed us when we toured the accommodations was the enormous three-sided glass shower in the spacious Signature Rooms. The double vanity and disappearing widescreen television didn't hurt either. They've also got a fun rooftop bar for a perfect evening wind down. This crisp, clean, and stylish hotel takes swanky to a whole new level – and we love that!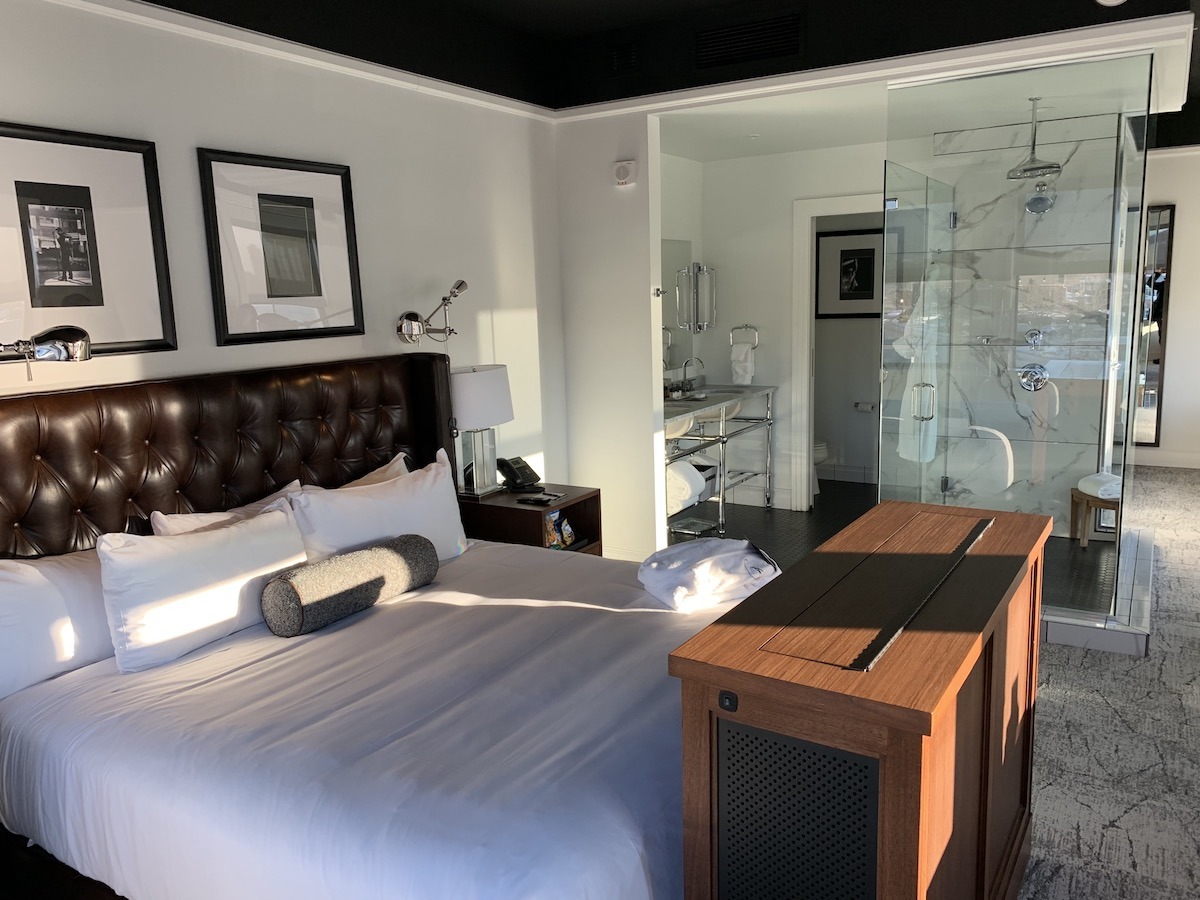 Restaurants In Beloit WI
If you want to enjoy a foodie getaway, Beloit WI has it covered with restaurants that are delicious and fun. For a city with some 36,000 residents, Beloit restaurants are exceptionally diverse too. You can easily eat your way through some globally-inspired dishes while making sure to enjoy the local favorites too. Here are just a few of the tantalizing tastes that await the hungry visitor.
Blue Collar Coffee Co.
Who doesn't like to start the day with a great cuppa? Well, in our house one of us will take a cuppa java and the other a cuppa tea. So we're always delighted when we find a spot that offers us the best of both. Despite the name, Blue Collar Coffee Co. delivers on both sides of the morning brew. They serve handcrafted coffee drinks made with Wisconsin-based Ruby Colorful Coffees. The single origin Ethiopian I had was so sweet and smooth I drank it black – which I almost never do!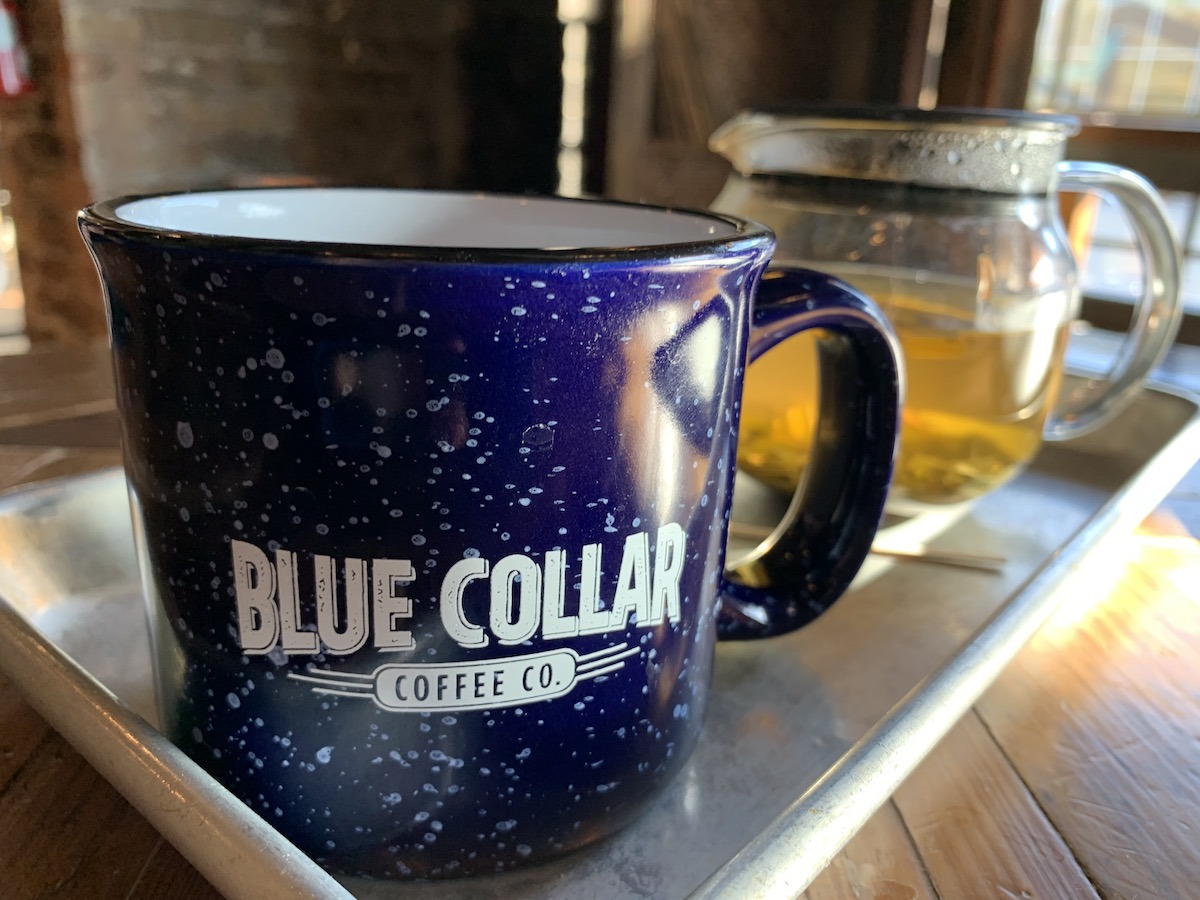 Tea lovers have choices such as breakfast blends, green tea, tonic tea, and seasonal flavors of Spirit Tea from nearby Chicago. For something a little different Blue Collar also makes smoothies and offers Kombucha, Wisco-Pop, and Sunshine beverages to round out the choices.
I'm a fan of coffee+ in the morning, and if you are too, you're in luck. Hearty choices like the chorizo burrito and various combinations of egg and cheese with or without meat on a croissant will fill you if you're hungry. For a smaller nosh, muffins, danishes, and fruit are the perfect option. We love the punch cards that can be used to "pay it forward" and make a purchase for someone who can't afford it. The purchased cards are put in the punch card dock and it was quite full when we were there. This is a community that cares. The neighborhood feel and relaxed atmosphere "for hardworking people" makes Blue Collar the kind of place we could imagine hanging out in all the time, as it seems many of the locals do.
truk't
We love all types of Mexican food, so we were thrilled with the chance to try the unique street tacos at truk't for lunch. It just so happens that we were there on National Margarita Day, so we had to give theirs a try – to do our research, of course. The first thing you can't help but notice is that the atmosphere is electric. People are chatting happily and the lively scene makes you want to dive right in and join the fun. We started with roasted Brussel sprouts and fresh guacamole, which were delicious. The guac was served with jicama and radishes so low-carb eaters could munch away without chips. Brilliant! The menu has a lot of choices for whatever you're eating style like rice bowls, salads, nachos, and, of course, tacos.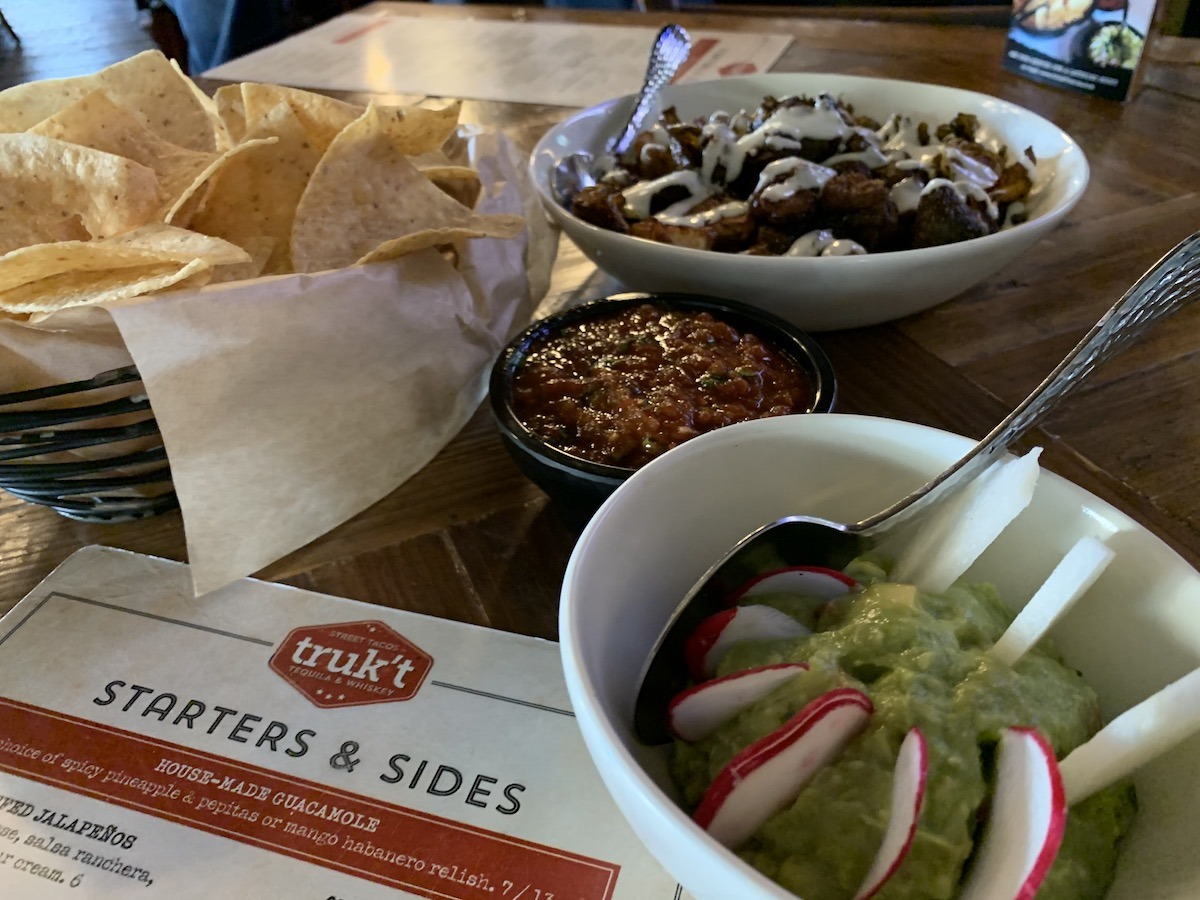 The tacos are globally inspired edible works of art. The wide variety includes Korean BBQ, American BBQ, Baja Fish, Shrimp Curry, Peking Duck, Garbanzo Picadillo, Short Rib, Chicken Tinga, and other fun and fusion options. They also offer a couple of featured items that vary. We tried the Chicken Tinga, Peking Duck, and Surf & Turf tacos, all of which were creative and satisfying. Our margaritas were also excellent, and we were among a very happy crowd. While there was definitely some celebrating being done on this day, we're pretty sure it's like that most days at this fun Beloit restaurant. This should be no surprise considering the ample bar offers over 100 tequilas and whiskeys from around the world.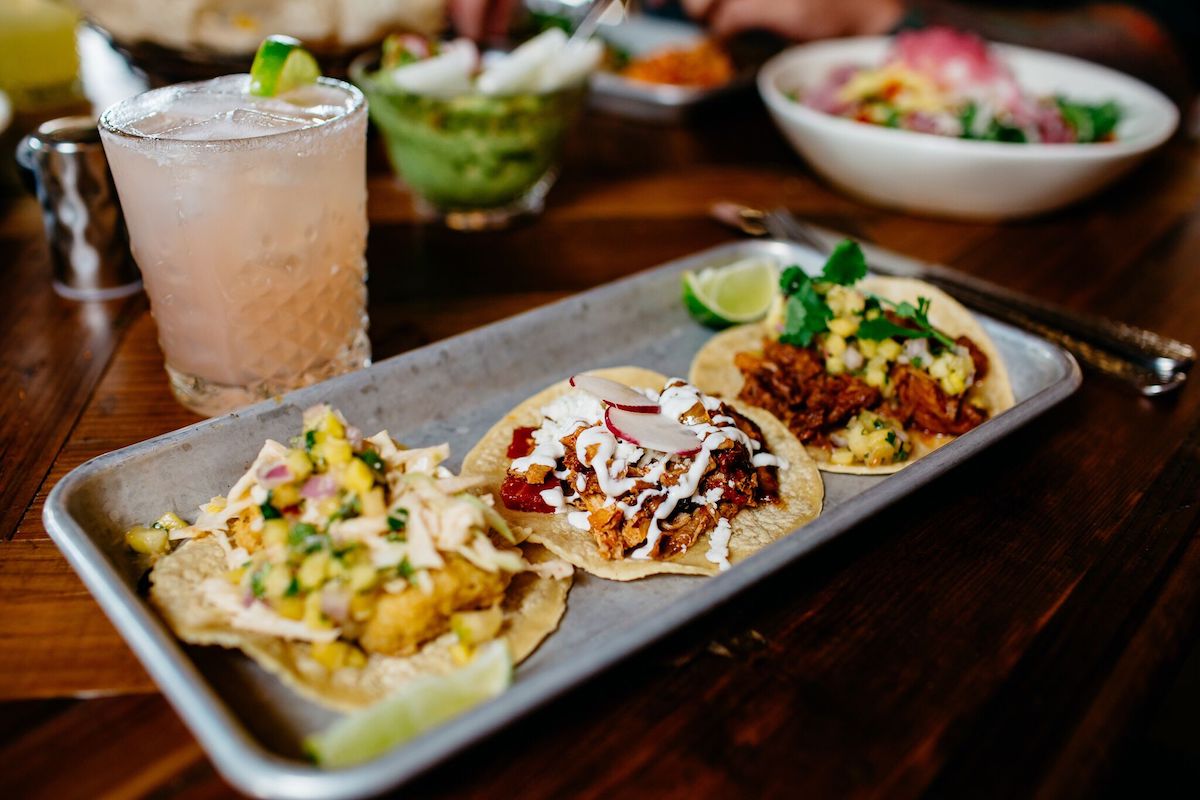 Merrill & Houston's Steak Joint
When you want to sit down to a white linen tablecloth meal with top-notch service, incredible meat and seafood, and classic cocktails, but without a snippy attitude, then Merrill & Houston's Steak Joint will make you smile. As you can tell by the name, this is one of the many Beloit restaurants that offer a warm, unstuffy, and welcoming dining experience. This spot maintains a relaxed atmosphere while maintaining an aura of casual elegance.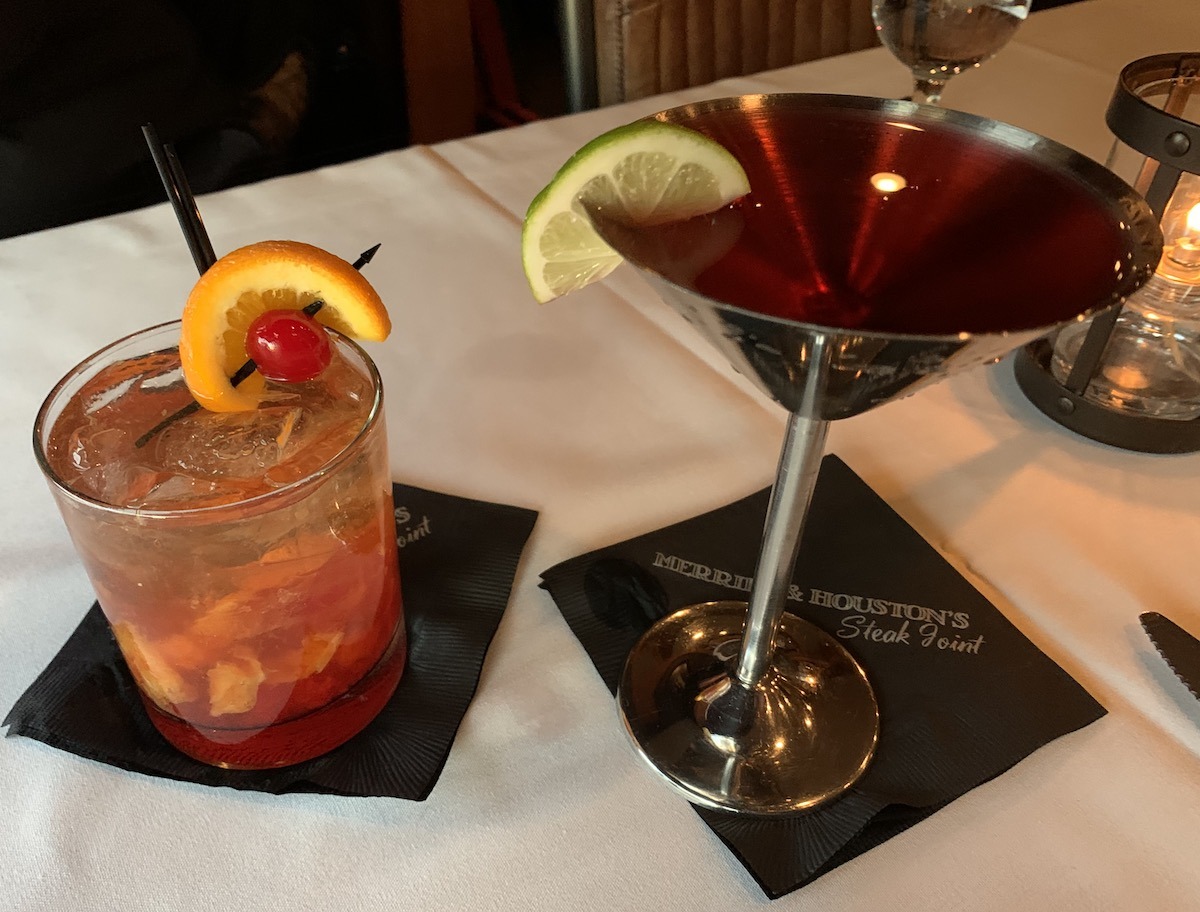 If you're a meat-eater, you will love the huge array of signature cuts, ranging from rib eye to tenderloin to New York strip and porterhouse. And, you can enhance your meat with a range of toppings like sauces, crab cakes, and even "the works," which has shrimp, scallop, and lobster blended with buttery breadcrumbs. There are meat cuts for smaller appetites as well as non-meat specialties including fish and seafood, poultry, and vegetarian dishes. There's virtually something for everyone.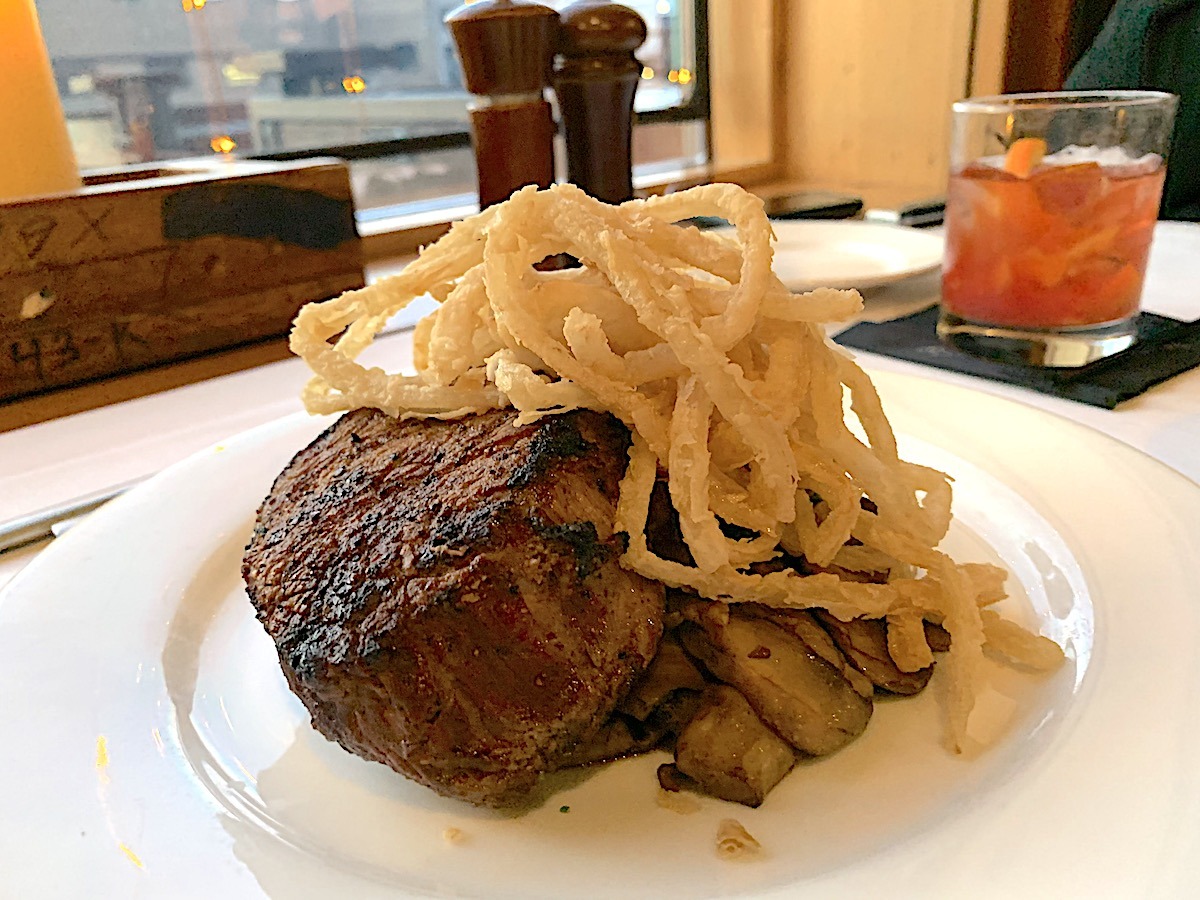 We happened to be dining on a Friday, so had the opportunity not only to try a filet of beef served with potatoes, sautéd mushrooms and crispy onions but also their traditional Friday Fish Fry. The delicately battered fish or baked cod served with your choice of potato and fresh coleslaw was a steal at under $15.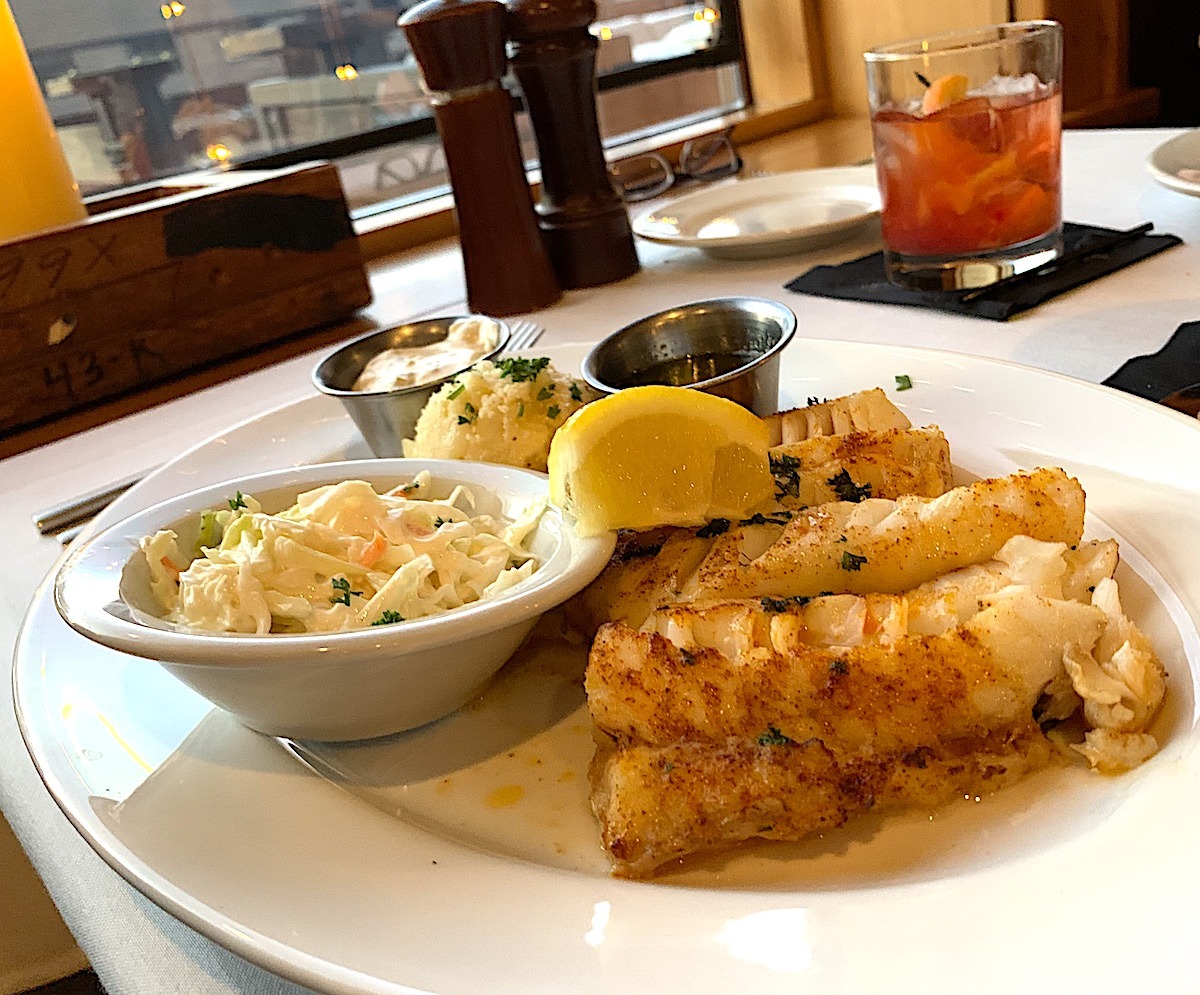 Don't Miss The Bar
Of course, we also had to give the cocktails a spin, so we tied the Iron Cosmo made with our favorite Tito's Vodka and a 608 Old Fashioned, just the way we like them in Wisconsin made with Korbel brandy. By the way, 608 is the area code in this part of Wisconsin. There are plenty of wines, beers, and other beverages to choose from as well. Take your time, relax, and enjoy being taken care of by someone who's not rushing you out the door. The food, ambiance, drinks, and hospitality make for a lovely evening. And, if you're staying in the Ironworks Hotel, you'll just have a short trip upstairs to get to your room.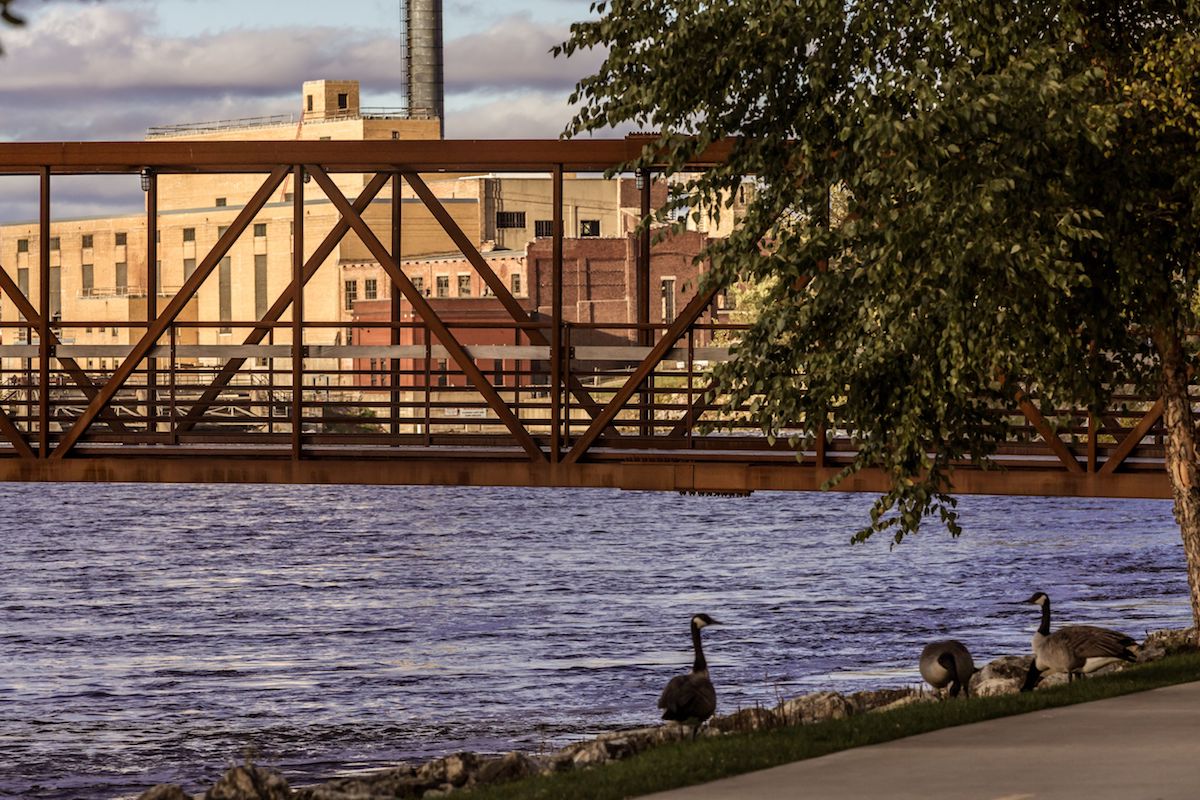 Beloit Craft Beer And Wine Scene
Beer lovers will be happy to hear about the growing craft beer scene and the Beloit Beer Trail. Pick up a passport at a participating location, at the Beloit Welcome Center, or the Visit Beloit website. Then purchase a beer at each location, get all the stamps, and redeem your completed passport for a cool Beloit Beer Trail t-shirt. You'll want to stop by CheezHead Brewing for some great local craft beers and maybe a tasty charcuterie tray or panini sandwich to go with them. Then head over to G5 Brewing for more craft beer and yummy snacks or order a complete meal from their extensive menu. Other beer trail stops include Artisan Pub, Lucy's #7 Burger Bar, Boundaries Bar and Grill, and The Rock Bar & Grill.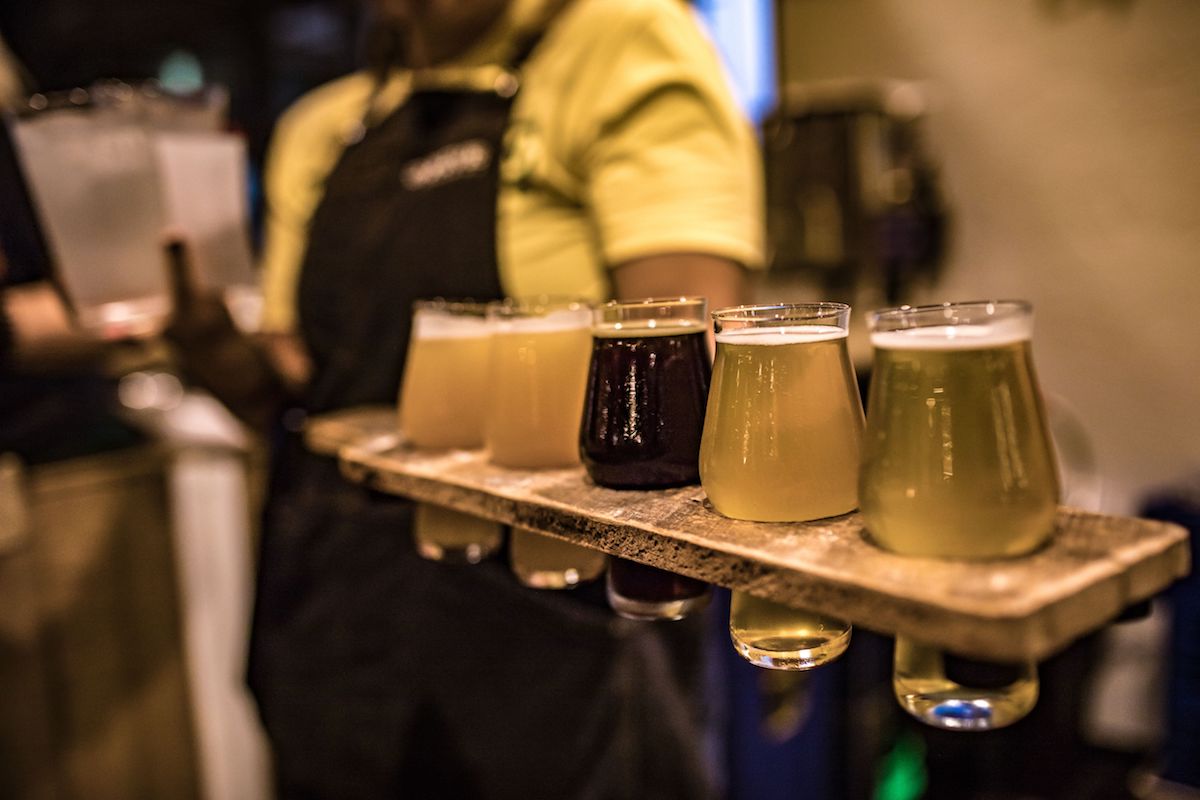 Wine drinkers will enjoy a visit to the DC Estate Winery just a few minutes away in South Beloit. It's obvious why this beautiful vineyard is a popular spot for weddings and special events. But you can visit the tasting room and try a glass or a whole flight of delicious wines ranging from dry to sweet. They have some unique specialty wines too. Order some snacks and check out the fun wine-themed merchandise while you're there. Beloit also has plenty of wine bars and restaurants with extensive wine lists for every taste.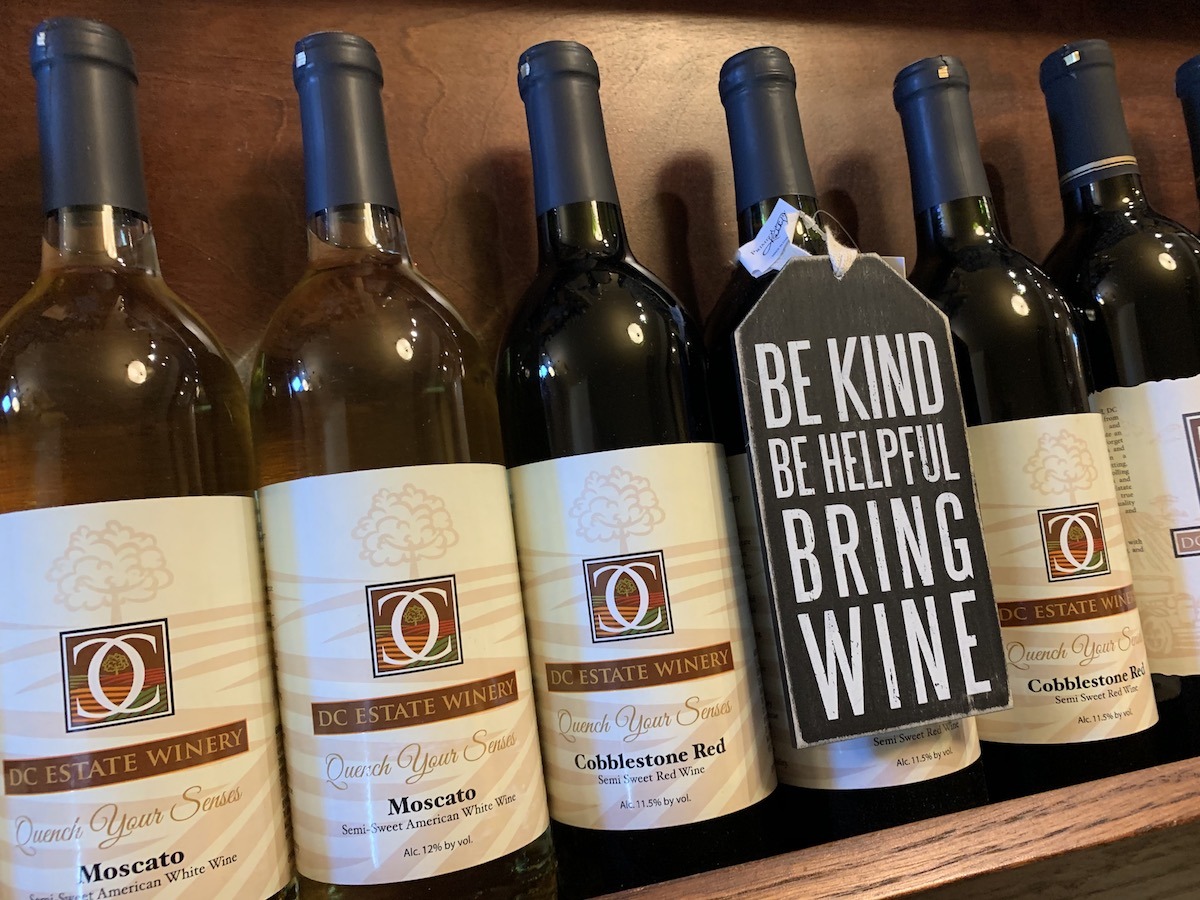 Much, Much More
We just highlighted a few options for you to get a taste of Beloit restaurants. But there are many foodie spots to explore on your Beloit getaway. Lucy's #7 Burger Bar buzzes with activity and if you feel like a burger, you'll have to stop in. Lucy's gets its name from the pride of Minneapolis, the Juicy Lucy burger, which stuffs the cheese inside the meat patty. A veggie burger, fries, salads, and a "skookie" cookie skillet add to the many fun options here.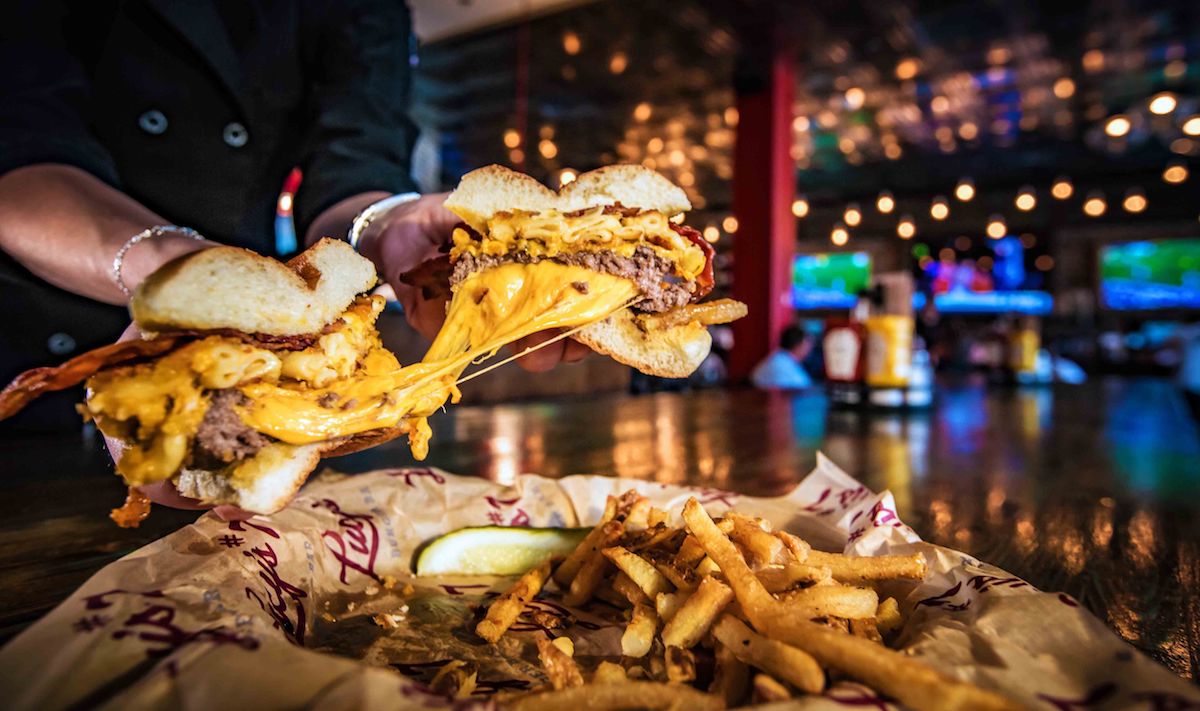 Velvet Buffalo Café is updating its menu to an all-Italian theme. Their well-loved stone-fired pizzas are already a big hit with locals and visitors alike. Other favorite Beloit restaurants include Zen Sushi & Grill for Japanese food, and Bagels & More for fresh baked goods and breakfast specialties along with salads, housemade soups, sandwiches, and wraps.
Downtown Beloit has lots of great shopping too! Spend the day window shopping or buying jewelry, apparel, shoes, crafts, souvenirs, and other gifts at the cute shops and unique boutiques. Then step into the Flying Pig or Northwoods Premium Confections for a sweet treat or popcorn.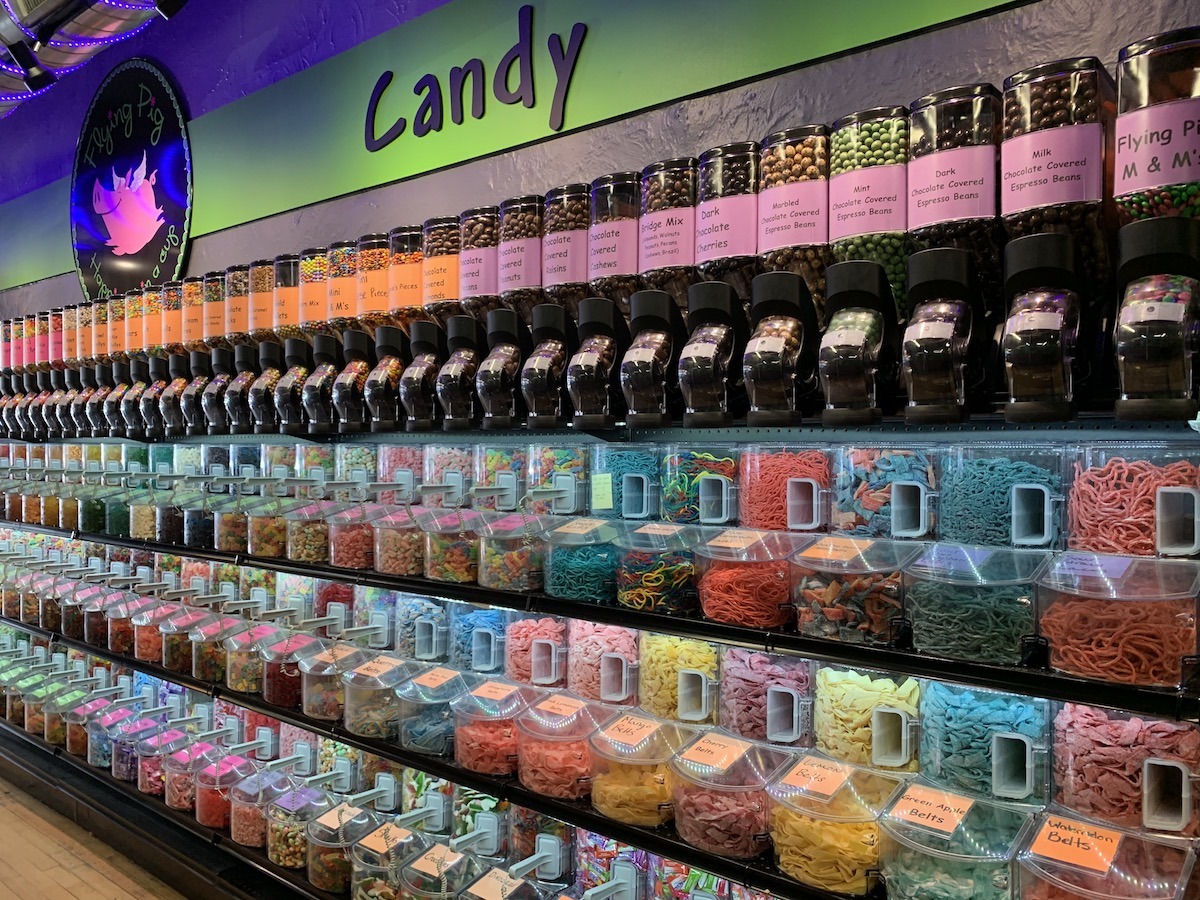 Beloit Foodie Fun
Beloit WI offers other unique and fun food experiences.
bushel & peck's
One of our favorite shops is bushel & peck's, a hub of foodie activity in Beloit. When you walk into the market & café in downtown Beloit, you'll be amazed at the variety. Food, books, soaps, specialty grocery items, beverages, apparel, and all manner of fun stuff will keep you occupied for hours. Luckily they also have a café with fresh food and beverages highlighting local produce, farmers and organic ingredients as much as possible. They also have a preservation kitchen, which produces sauces, jams, soups, fermented foods, pickles, and more. In fact, the creation of the delicious and healthful "beet ketchup" came right out of b&p.
Maple Sugar Festival
Maple sugar is one of our favorite tastes. We discovered that the folks in Beloit celebrate it every year with an annual Maple Sugar Festival. During our visit we had the chance to learn all about maple trees, how the sap is gathered and the sap turned into delicious syrup. Of course, we had to try the wonderful golden nectar, so we enjoyed a pancake breakfast with real Wisconsin maple syrup to adorn our plates. We  were honored to see a drum circle and hear the stories of local Native Americans. It was a wonderful celebration of art, nature, music, and Wisconsin's natural resources hosted at the Welty Environmental Center.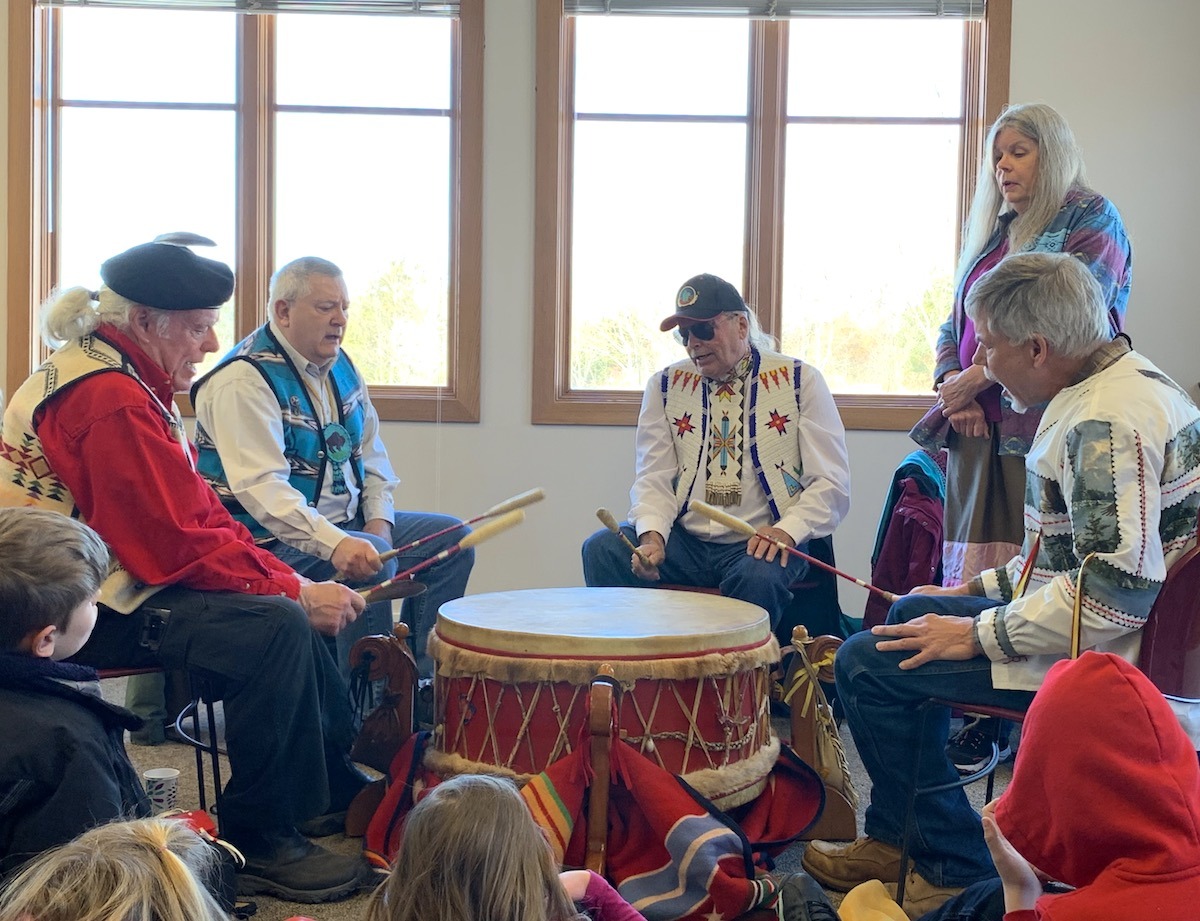 Double B Farm Country Store & Café
One other experience on your getaway in Beloit is the Double B Farm Country Store & Café. Double B is a real working farm. They have cows, goats, ducks, chickens, and pigs, whom proprietors Dan & Barb Butler say are their only employees. Double B is famous for "Duck Butt" muffins. These sweet little bits of heaven are made with real butter and duck eggs, and perhaps a bit of rum or bourbon to spice things up a bit.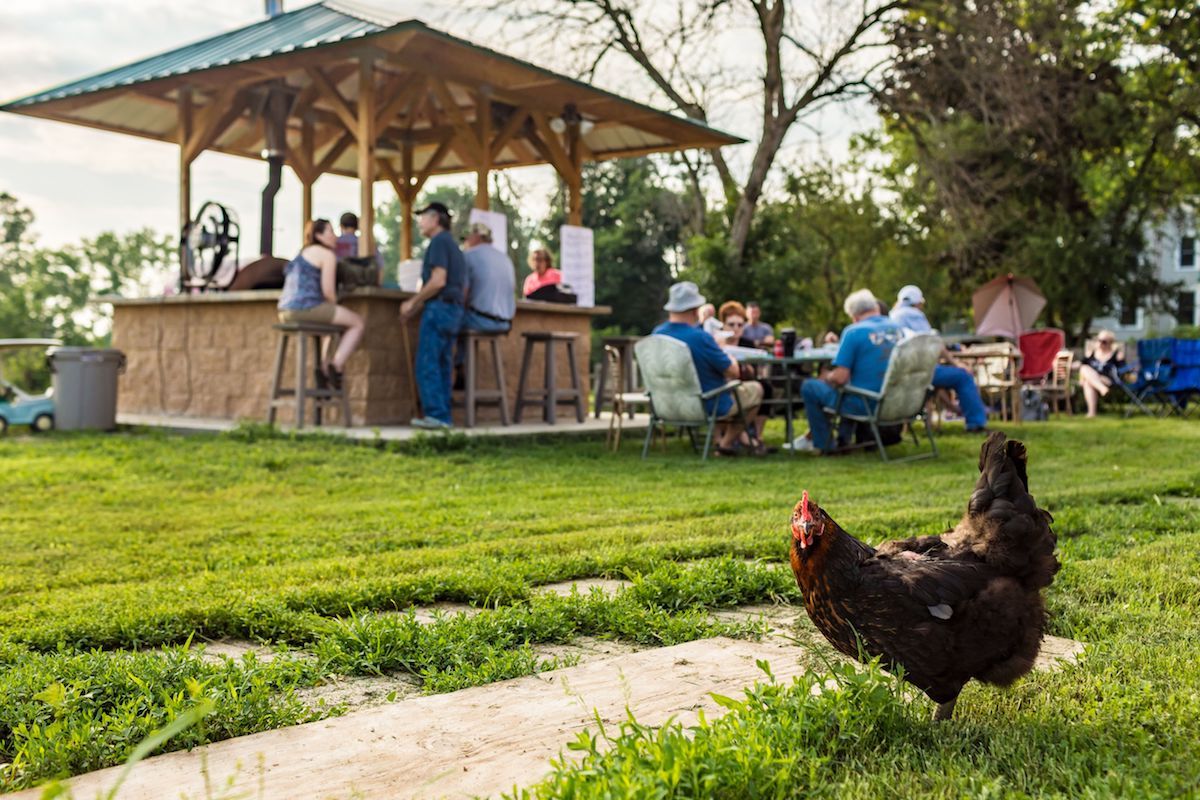 The café menu is loaded with breakfast favorites like omelets, bowls, pancakes, and biscuits & gravy. Lunchtime brings burgers, sandwiches, and homemade pizzas as well. June through October, you can even get a fresh homemade wood fire pizza from their outdoor grill on Saturday evenings. Add some tasty brew from their beer list (yes, of course, they have Spotted Cow!). We'd say this has all the makings for pizza farm nirvana just 15 minutes from downtown Beloit.
Film Lovers Delight In The BIFF
If you enjoy cutting edge, innovative, documentary, and other quality independent films, you'll want to check out the annual Beloit International Film Festival. We attended BIFF and got to see why so many people can't wait to attend this fest. The BIFF has been a fixture in the city for over fifteen years. Filmmakers from around the world submit their works in all genres from features to documentaries to shorts. There are screenings of more than 100 quality independent films and awards are given for several categories.
We had the chance to see a great behind the scenes view of the Bucky On Parade event created by our own town, Madison, WI. We also saw the amazing Beloit episode of Discover Wisconsin, the longest-running tourism show in the nation. Want a preview of your great getaway to Beloit? Now you can check out this fun Beloit WI episode too!
Golf & Dine At The Beloit Club
The Beloit Club is an exclusive private club that offers exceptional dining, golf, and amenities to its members. One of the exceptional benefits of spending a night at either the Hotel Goodwin or Ironworks Hotel is that you can receive "Member For A Stay" privileges to the club. The gorgeous dining room, cozy Standard Tavern, and pub Scratch Bar offer delicious food, beverages, and a place to relax in comfort. Golfers will love the outstanding classic 18-hole course, which you can also access with your temporary membership. And families features like the outdoor pool area and bocce ball court will keep everybody happy. You can really make time to relax and unwind during your visit to Beloit with this exclusive benefit.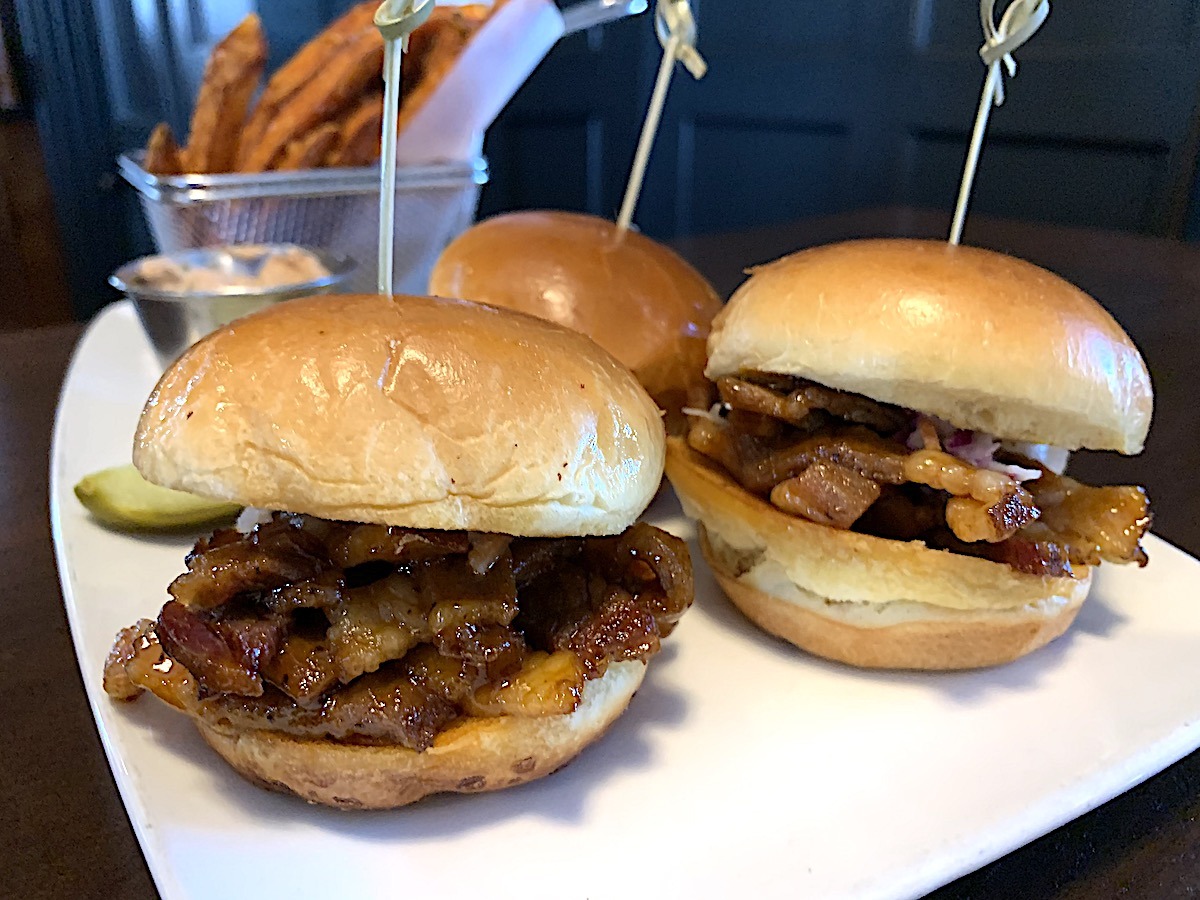 The Powerhouse At Beloit College
Beloit College educates bright and talented students from around the world. So you can imagine the excitement when the school announced its $38 million investment in a new student union and athletic facility that would be the first of its kind in the country. The Powerhouse is a multipurpose space located on the Rock River in a 120,000-square-foot former generating station. The innovative minds in Beloit have created a world-class environment that encompasses education, social, environmental, physical, and community aspects of student life and integrates them into an incredible multipurpose space. Beloit WI shows off its ingenuity, environmental savvy, and care for the quality of student life with this uniquely appealing cutting-edge resource.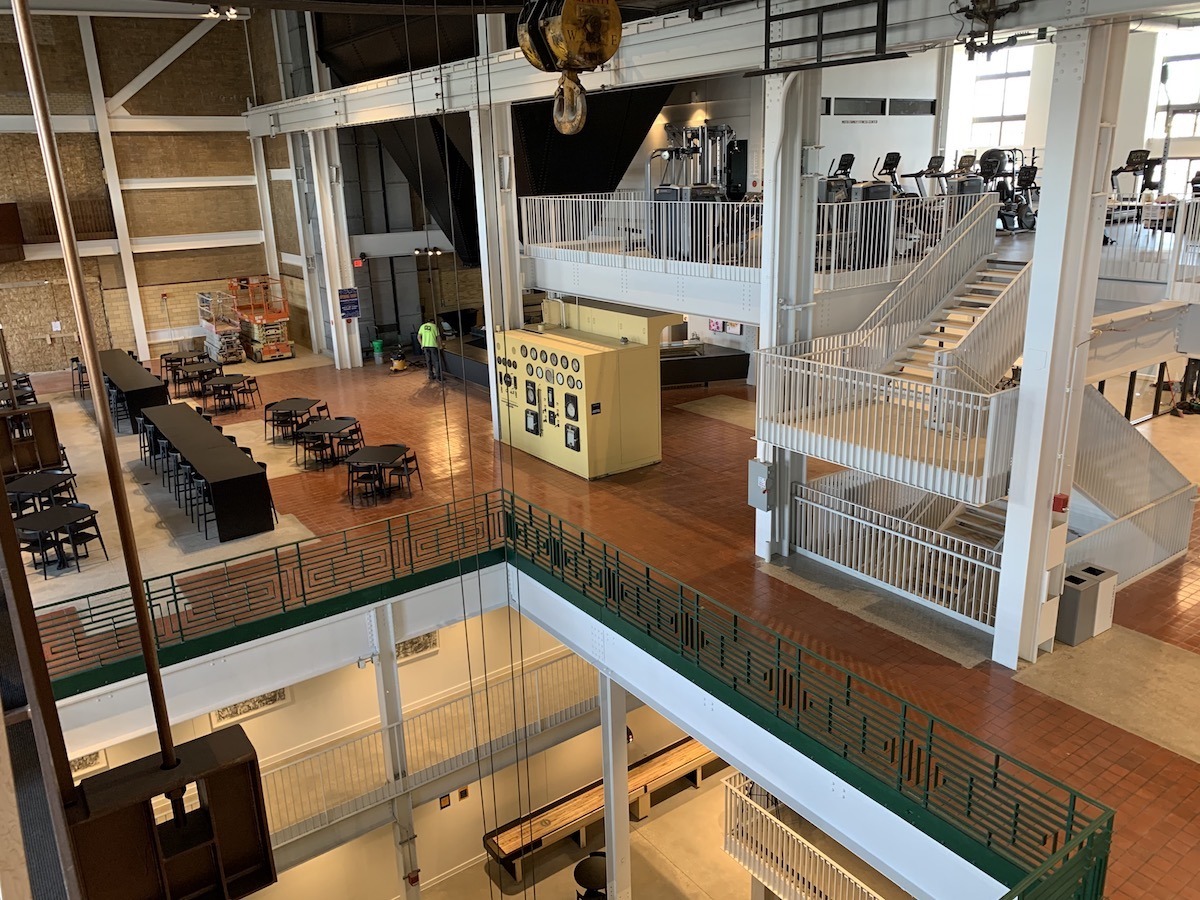 The Powerhouse will not only attract new students, but also lots of community engagement. The space will host events, exhibits, conferences, mixers, and other activities that everyone can attend. There's plenty of room for students to play, study, exercise, explore, and just hang out. It's one of the most exciting places we've seen on a college campus. You'll want to check the calendar before you head to Beloit for a visit to see what's happening when you go. And even if there's nothing special on the calendar, you'll enjoy just strolling along the Riverwalk area or checking out the artwork and what's going on.
Take A Beloit Getaway
We've only scratched the surface of all there is to do, see, and eat on a getaway in Beloit Wisconsin. It's an easy Midwest road trip that offers a lot of variety in a convenient location. We know that you'll find many other great ways to explore and can't wait to hear about your own discoveries.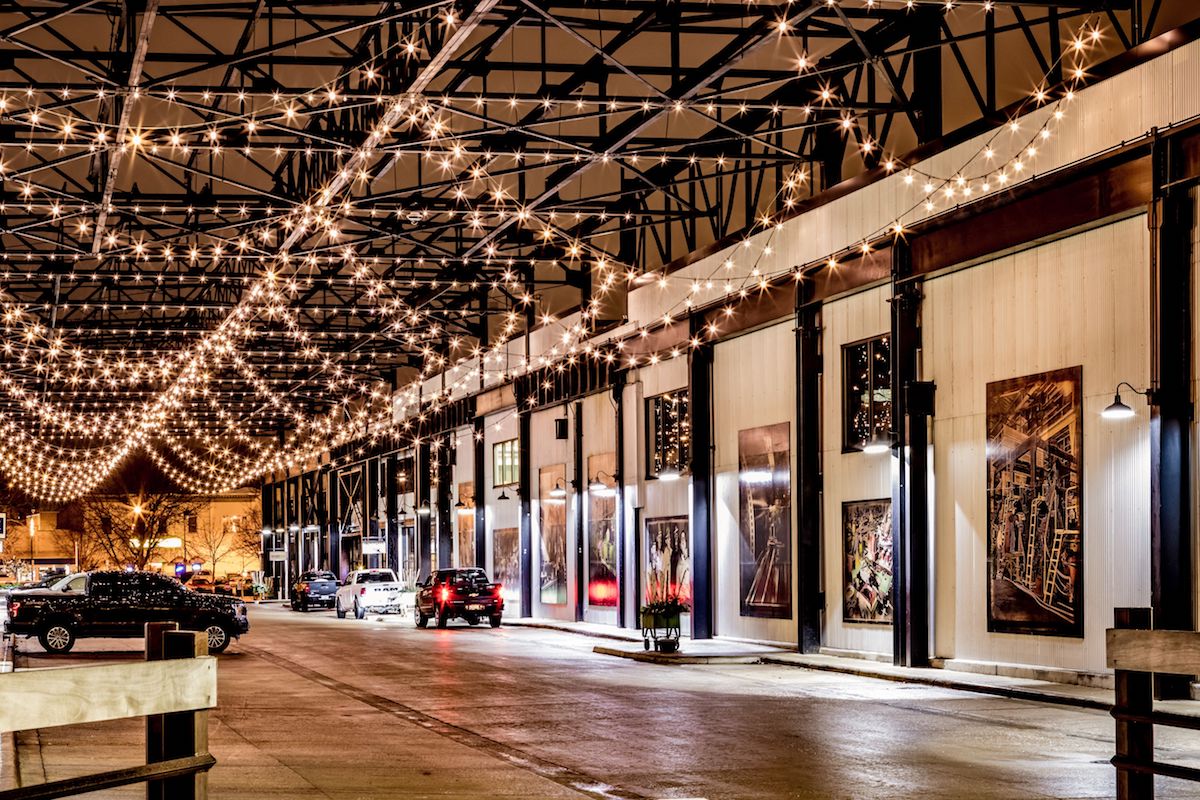 Pin It to Your Wisconsin Travel Board on Pinterest