Best Ever Food Travel Holiday Gift Ideas
It's that time of year. We're looking for treasures to share with our food traveling family and friends for the holidays. Here's our list for 2016.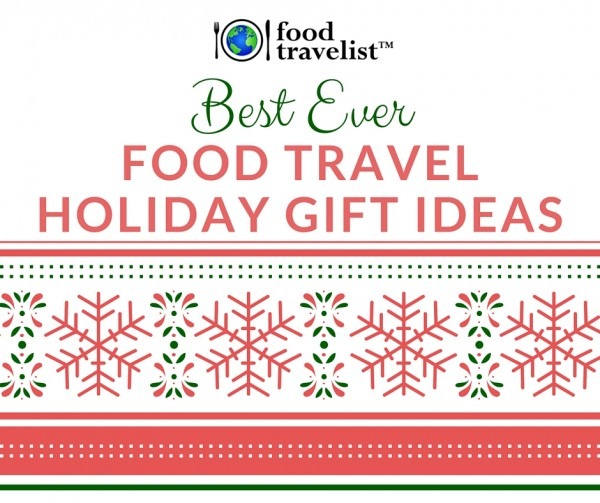 Travel Gift Ideas…
Having the right bag when you travel is essential to making even short trips more bearable. The bags from Healthy Back Bag are stylish, come in a size perfect for every trip and won't make your shoulders and back ache. I really like the many varied sizes of compartments in the bag that make it easy to store your phone, camera, cords and more. It's also easy to pull the bag close to your body for additional safety against theft – the traveler's nightmare. I can carry my iPhone, Canon PowerShot camera, iPad, Moleskin notebook, pen, passport, wallet, coin purse, snacks, water and small make up bag in one easy-to-carry lightweight bag. There's even a padded area to secure the tablet.
Balanzza Mini USB Luggage Scale
We don't often check baggage but when we do it's because we're schlepping lots of stuff home or away. The Balanzza luggage scale will let you know exactly how much your bag weighs to avoid any overweight charges at the airport. It's small, lightweight & quickly converts from lbs. to kg with the touch of a button. Best feature: no need for batteries this little gadget easily charges with the mini USB port & cord that's included.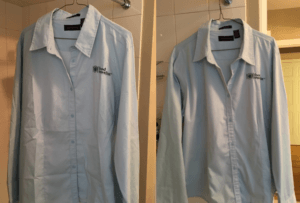 Downy Wrinkle Releaser Plus
One thing that is consistent with travel is wrinkled clothes. Even the most travel-friendly clothes sometimes get wrinkled along the way. No need to worry. Downy's new travel-size Wrinkle Releaser Plus to the rescue. We just spritz a few sprays on our cotton Food Travelist shirts, smooth out the wrinkles with our hands, wait a bit for it to dry, and miraculously the wrinkles are gone. The shirts have a nice fresh scent too. Now we don't travel without it. They also have a larger size for regular use at home.
Apple's latest and greatest. After much thought and debate I went for the larger format iPhone 6s Plus and it was the best decision I've made all year. I was worried it would be too big for my hands, my purse, my pockets, etc. It's not. In fact, one of the best features of the new larger phone is I don't always need to break out my reading glasses. The larger screen is great for photo editing, video watching and e-reading.  If you're wondering if the upgrade to 6s is worth it – one word, yes.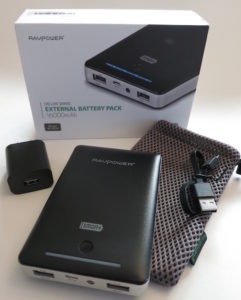 When we're on the road we're using our cell phones, tablets and laptops constantly to stay connected. All that connectivity drains the batteries fast. The RAVPower Deluxe Power Bank lets us keep working and charged. It can charge the iPhone 6 almost 6 times and completely charge the iPad Air once. It has two USB charging ports so you can charge two devices at once and has a build-in flashlight when you're trying to monkey around with your devices in the dark. It's about the same size as the iPhone 6s Plus, small and easy to carry around. Special thanks to our pal and power super user MJ Tam for sharing this little gem with us. Shop around! We found great prices on Amazon.com.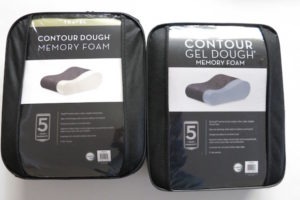 When you're a certain age travel sometimes creates little aches and pains you didn't have before. Sleeping in planes, airports, trains, hotels with weird pillows and more creates sore necks and backs. We discovered these travel sized memory foam pillows when looking for a solution to my constantly sore neck. Guess what? They work! They come with their own travel bag, and the machine washable cover makes each pillow a real winner.  The Gel dough is designed to keep you a little cooler, so you might keep that in mind if you're heading to a warmer destination. You can find them on Amazon.com and elsewhere.
Food Gift Ideas….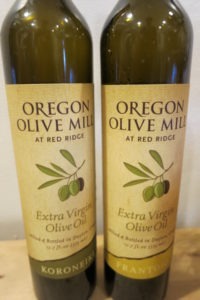 Oregon Olive Mill Extra Virgin Olive Oil
If you're looking for a special gift for the foodie in your life try an Extra Virgin Olive Oil from Oregon Mill. With five generations of Oregon farmers, the Durant family has planted 13,000 olive trees on 17 of their 120 acres.  Don't stop at just the olive oil. Plan a trip to visit them and you can stay with them on property and see the mill operation yourself. Either way we think you'll find Oregon Olive Mill Extra Virgin Olive Oil a very unique and tasty gift.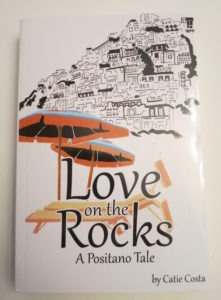 Looking for a great read during your next travels? This story of two best girl friends spending a summer in Positano, Italy might be your new favorite. The backdrop of Italy provides the perfect place for them to learn more about themselves as well as all the culture, tastes and ups and downs of living in Italy. Whether or not you've been to Positano you'll enjoy this entertaining book.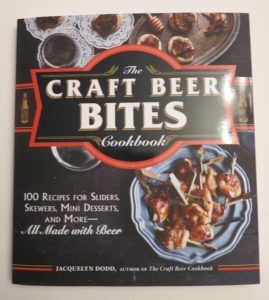 Perfect gift for the craft beer lover in your life. These tasty tidbits not only pair well with craft beers but many also include beer in the recipes. Move your get together to the next level by turning some everyday appetizers into new favorites.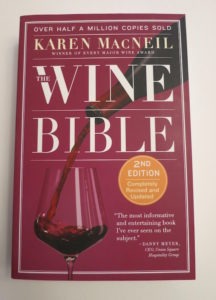 Completely revised and updated, The Wine Bible is easy to read and provides valuable information on wines from the top regions around the world. Ms. MacNeil is the only person to have won every major wine award in the English language. Her descriptions of the wine are well thought out and detailed, yet fun and playful. A terrific book for beginners and wine enthusiasts alike.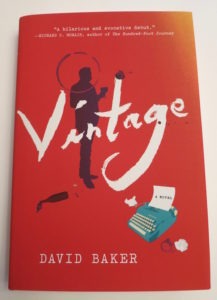 Another food travel delight! Vintage is a novel that takes Bruno Tannebaum, a self-described "working class gourmet food writer" on the journey of a lifetime. Suddenly unemployed Bruno finds himself on a worldwide journey searching for an illusive bottle of vintage wine and, in the process, the new start of his life.
THE QUICK BITE: If you're looking for last minute gifts for the Food Travelists in your life check out our Best Ever Food Travel Holiday Gift ideas.